After landed at Guangzhou Baiyun International Airport (广州白云国际机场) and spent quite a lot of effort hailing for a taxi in the early morning to Guangzhou South Railway Station (广州南站), it took us around 2.30 hours on high speed train to Yangshuo, the train experience was very comfortable as expected, but we were so tired and hungry after the night flight that we slept most of the time. Until we could see those distinct mountains of Guangxi through the window, we knew that we were approaching Yangshuo.
A Li River Journey
Yangshuo (阳朔) is a county of Guilin. At the time we reached its station, we could see those mountain peaks right in front of our eyes, well, they are… friendly, short mountains.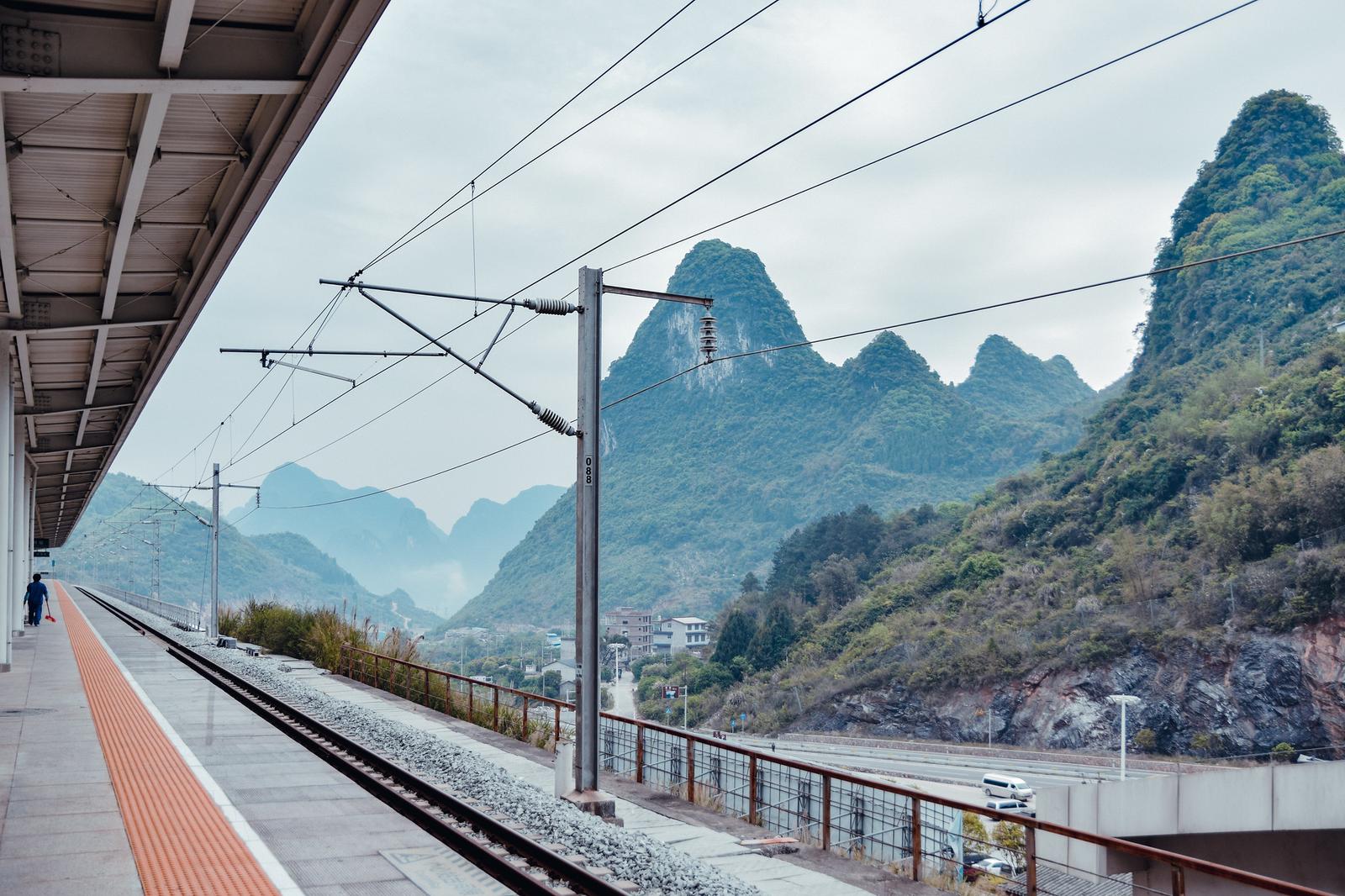 The first in our busy schedule was riding boat along Li River (漓江). The weather was not good and had overcast at noon, still we managed to observe the breathtaking sceneries by river side. Especially it's customary to visit Sightseeing Platform (观景台) near Xingping to take a landscape picture illustrated in 20 Yuan note.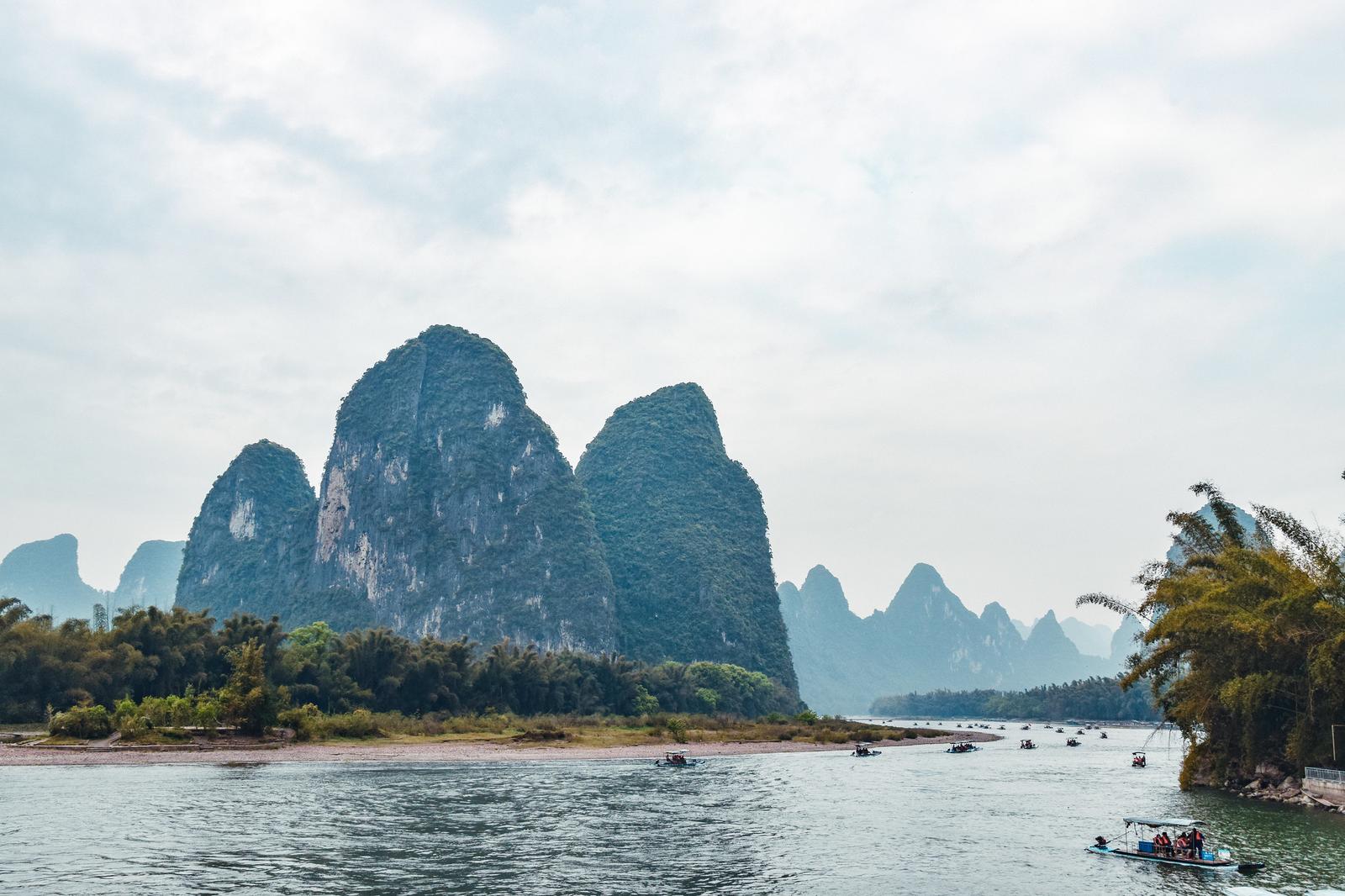 I guess a ride at dusk would be more captivating, or a little more sunshine would do. The more time we spent on the river, the crazier the landscape appeared, and it's much regretful it's not at the golden moment.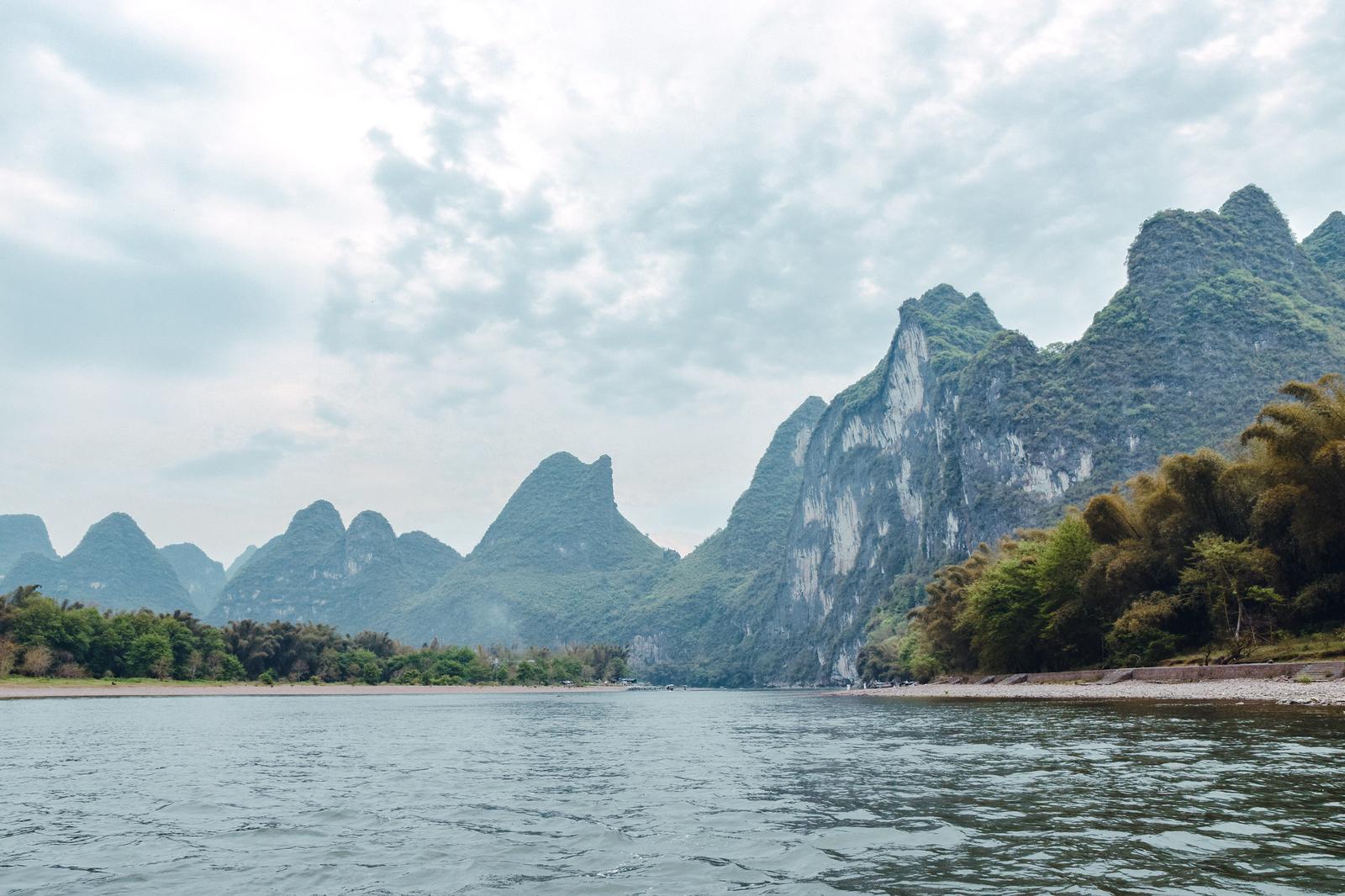 Xingping Town
After returning to the pier, we took a stroll around Xingping (兴坪) ancient town and then had the first lunch in China. The town retains its authentic look with aged street, stoned walls, wooden gates and hanging lanterns, with bustling tourist services.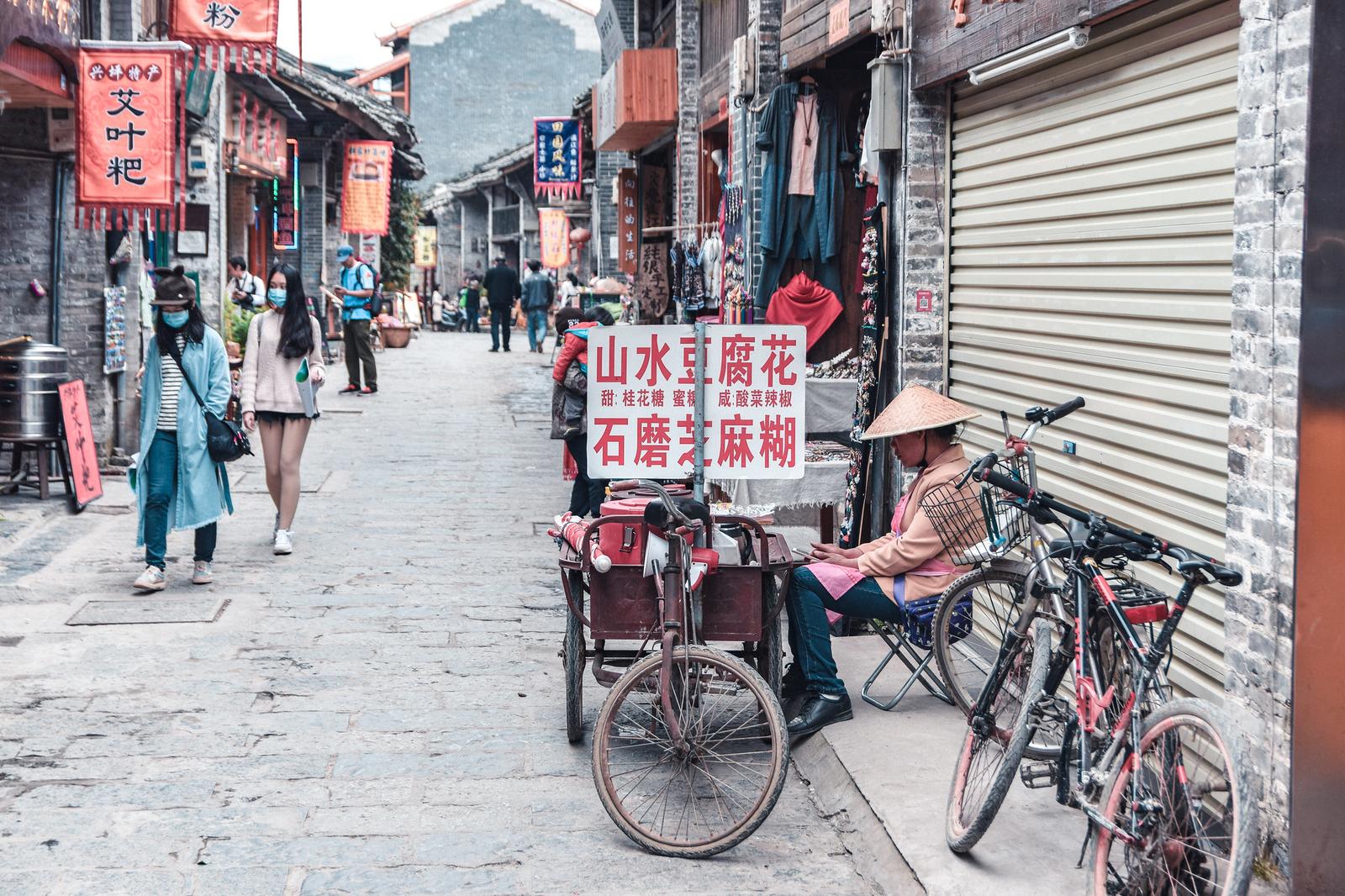 …back on road
We proceeded to cycle along the Li River valley, and only by keeping our own pace, we would not miss any beautiful sight to stop by and admire. The journey was effortless most of the time yet sometimes challenging when it reached one-lane road crossing the orchards.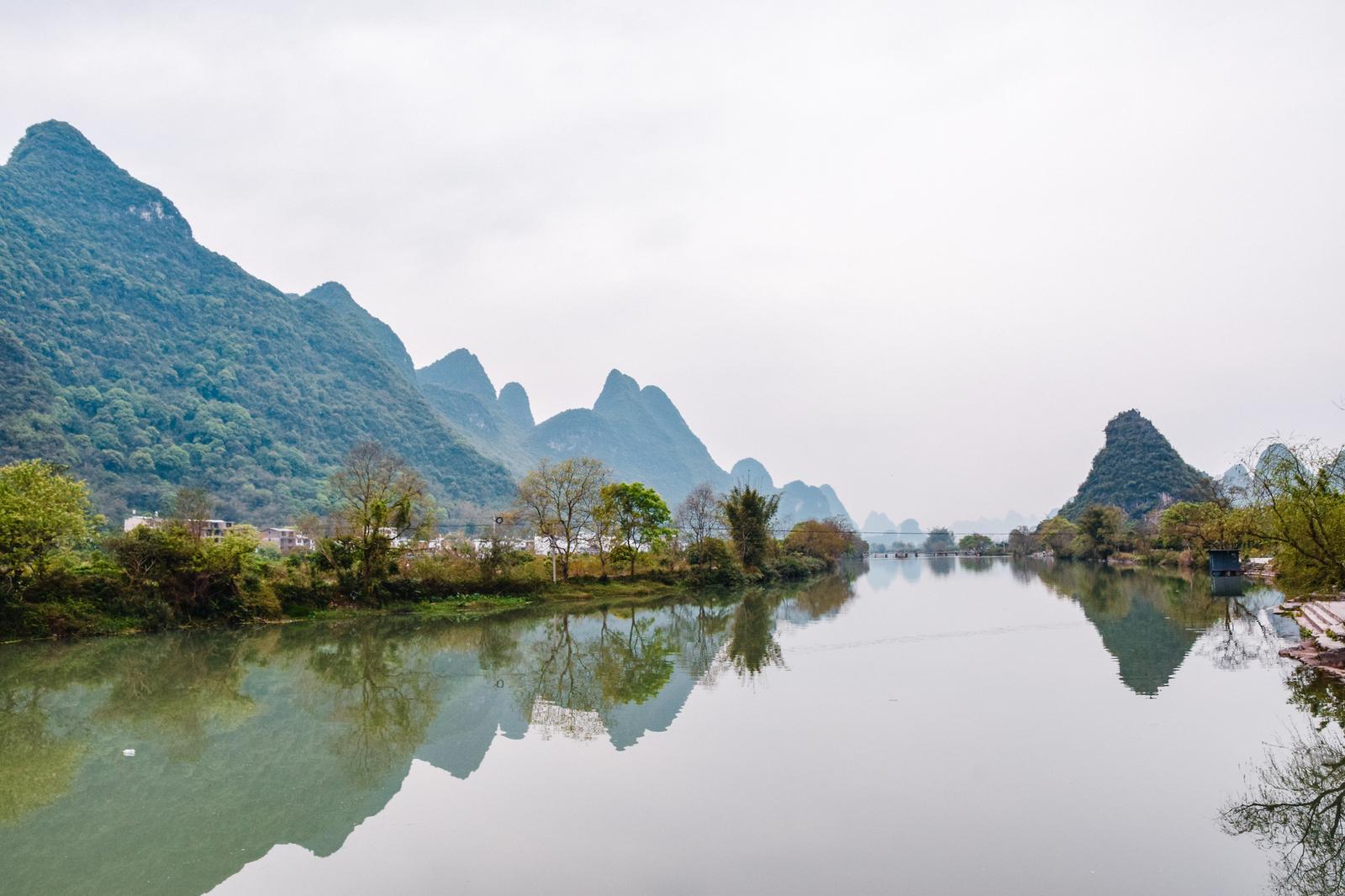 …and those colorful bamboo rafts that we would ride the day after, on Yulong River (遇龙河).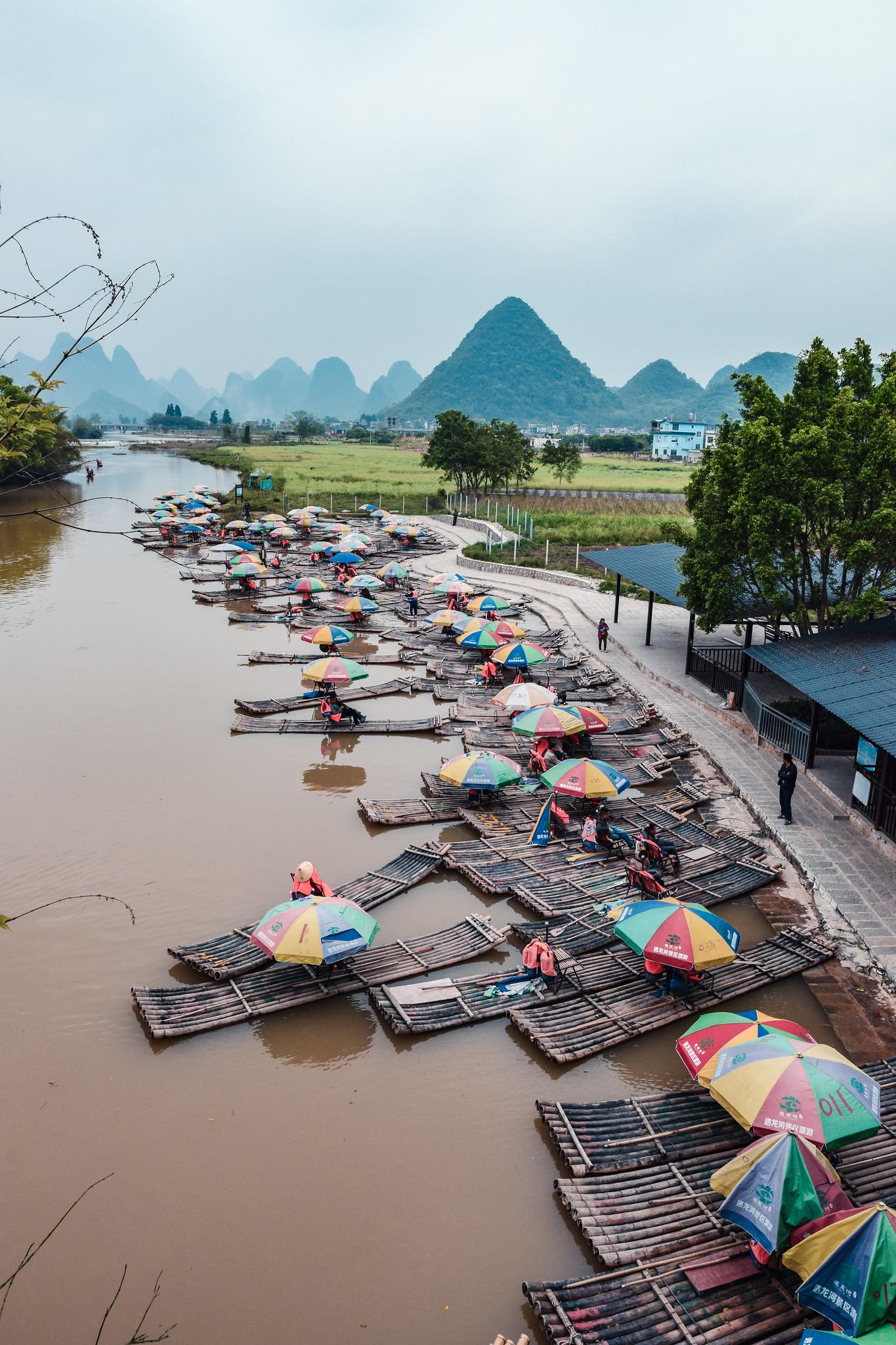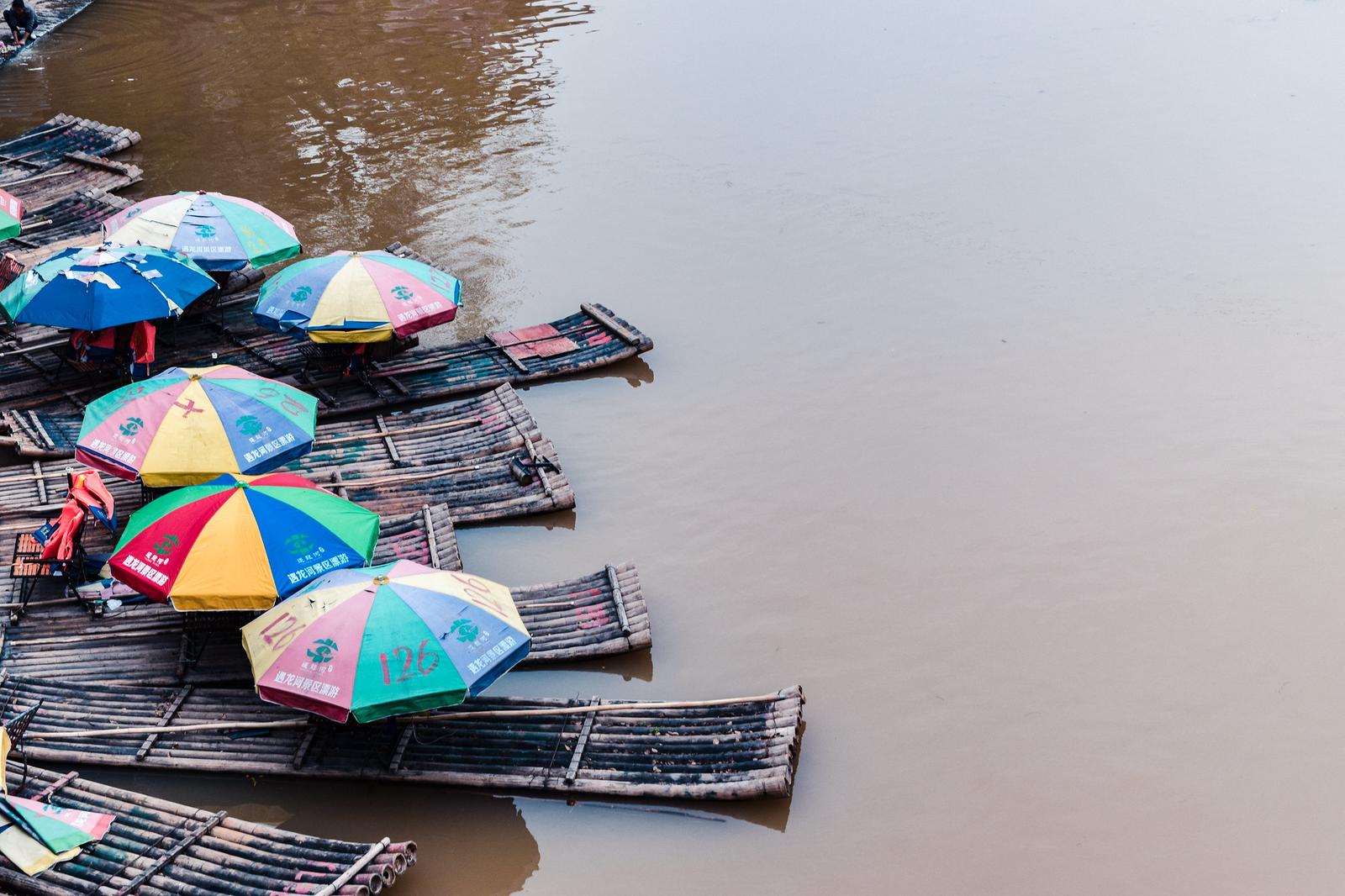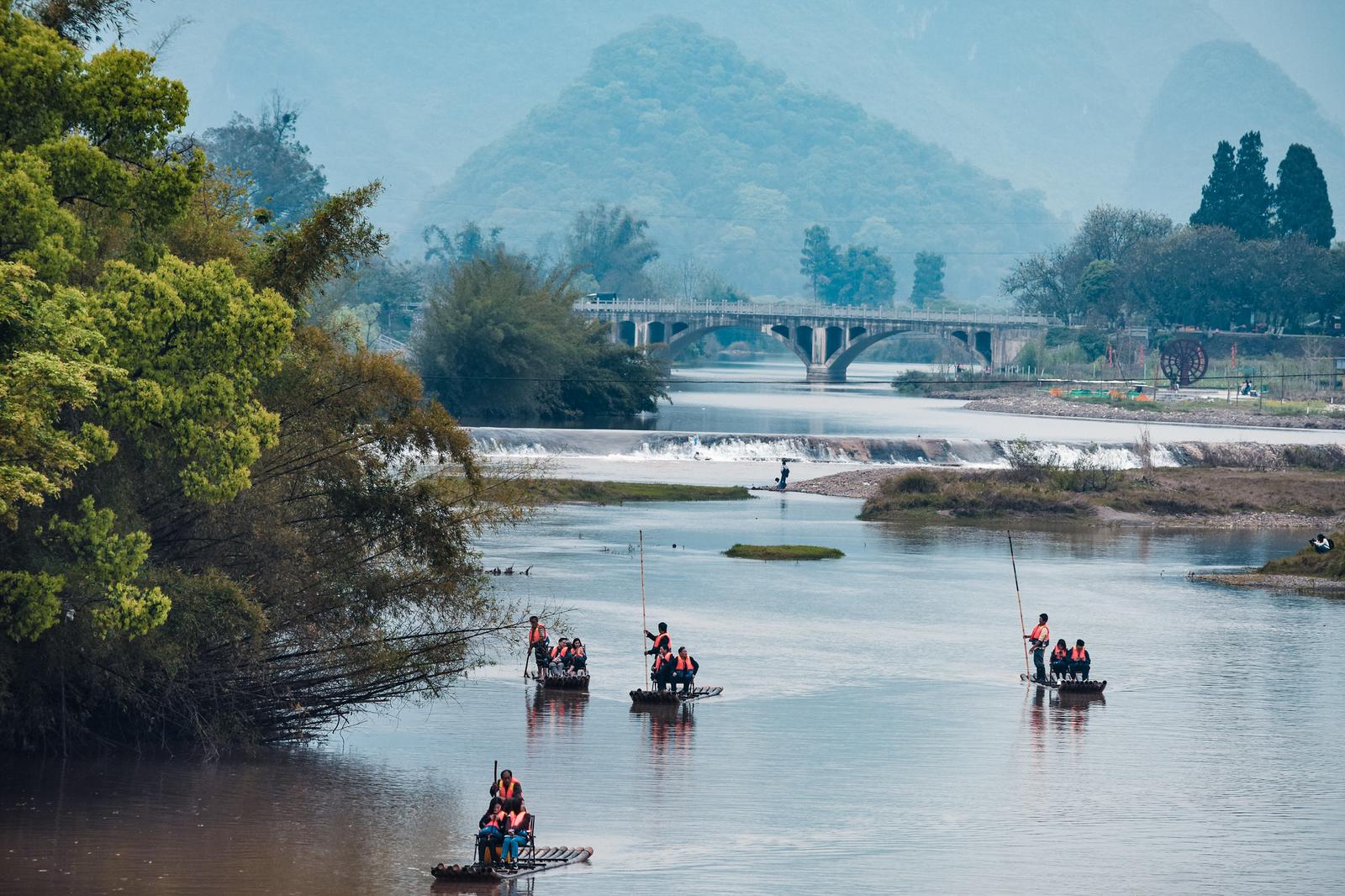 The returning journey was easier on the paved scenic road with mountains on the backdrop. It's so captivating that I had to stop by multiple times to take photos, thus letting my peers outdistance.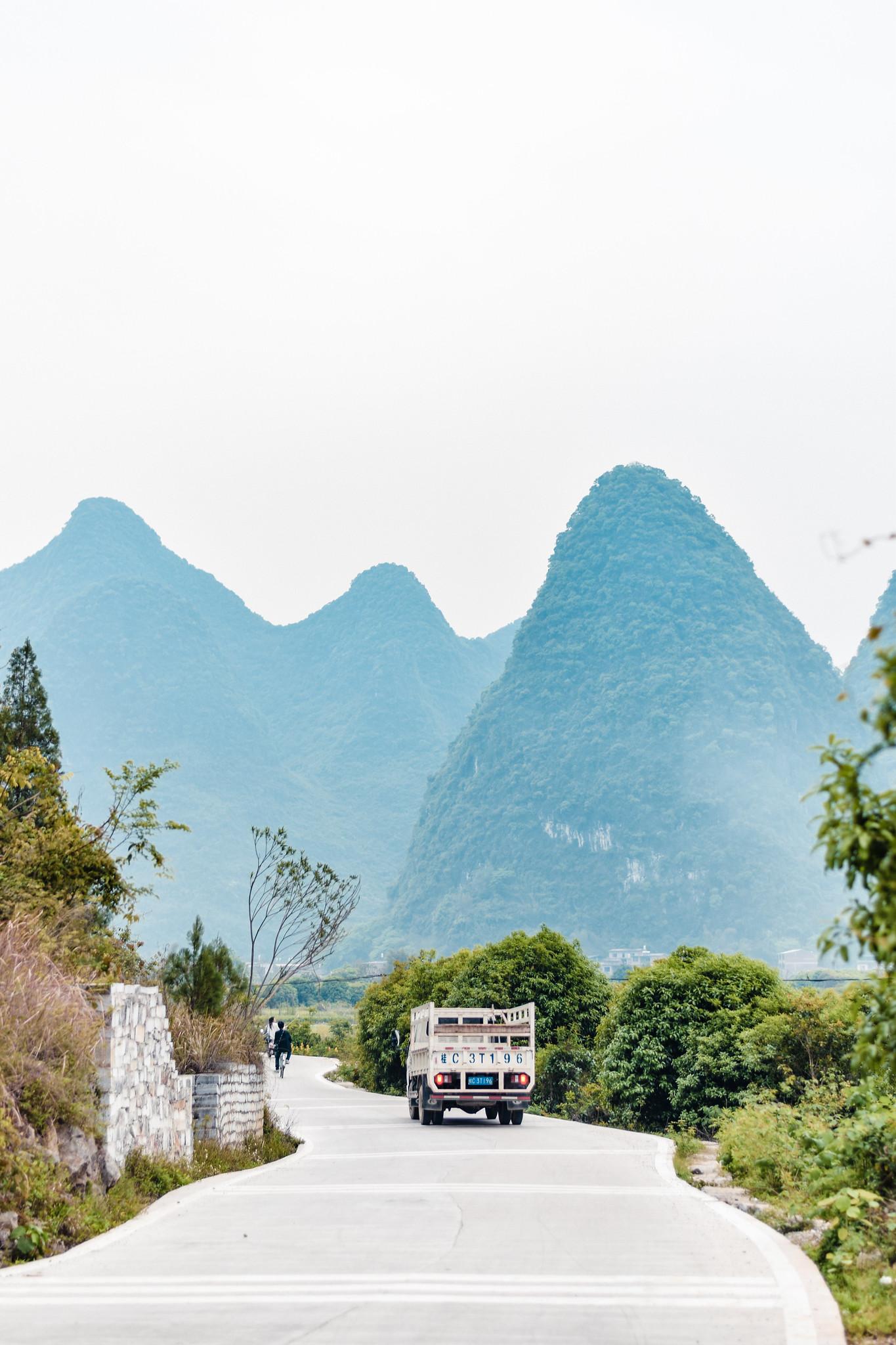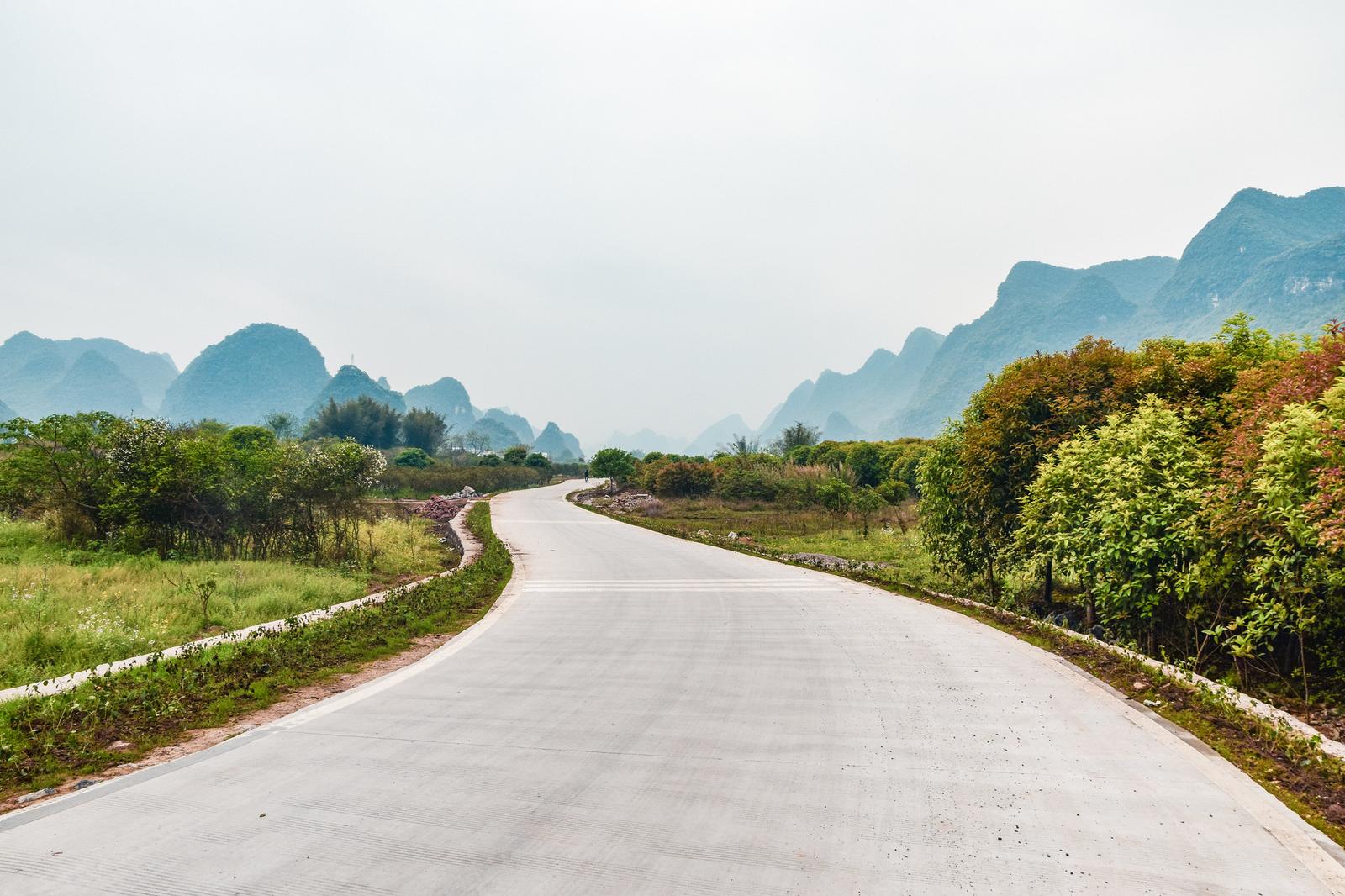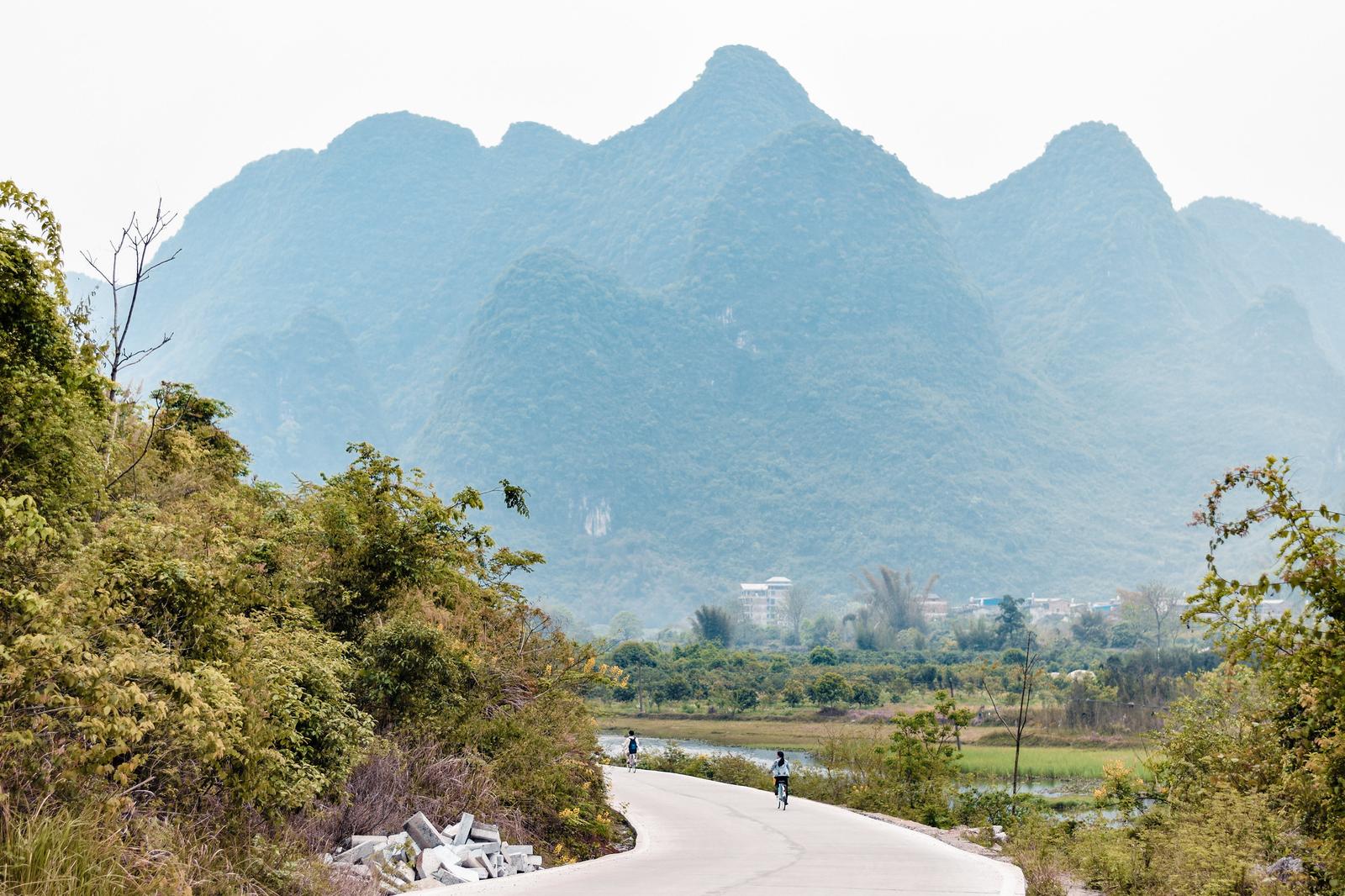 The Cave
After completing the full circle, we're back to our van and departed for a visit to Reed Flute Cave (芦笛岩), but actually I'm not a fan of artificially multicolored cave that much. It's named for the reeds growing outside the cave, which are used to make flutes. The cave has trace of human touch during ancient time, but not until 1940 that it was rediscovered by a group of Japanese troops.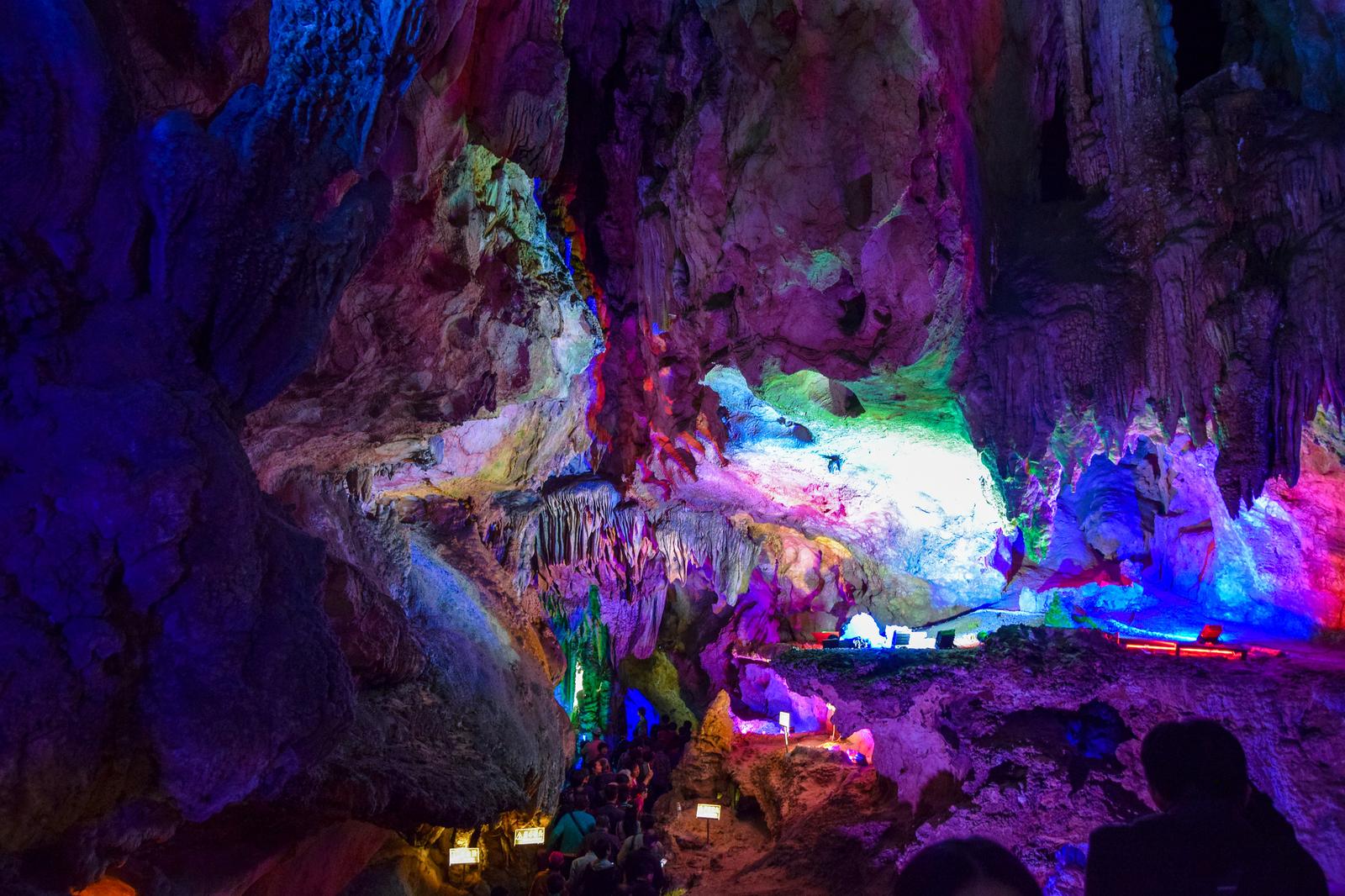 Then we headed to Impression Sister Liu Show (印象刘三姐), directed by Zhang Yimou, our last activity of a calendar-packed day. The show is performed in the world largest natural theater, utilizing Li River as the stage with hills as the backdrop. Echoing effect is achieved by the natural setting, incorporated with carefully directed light and music.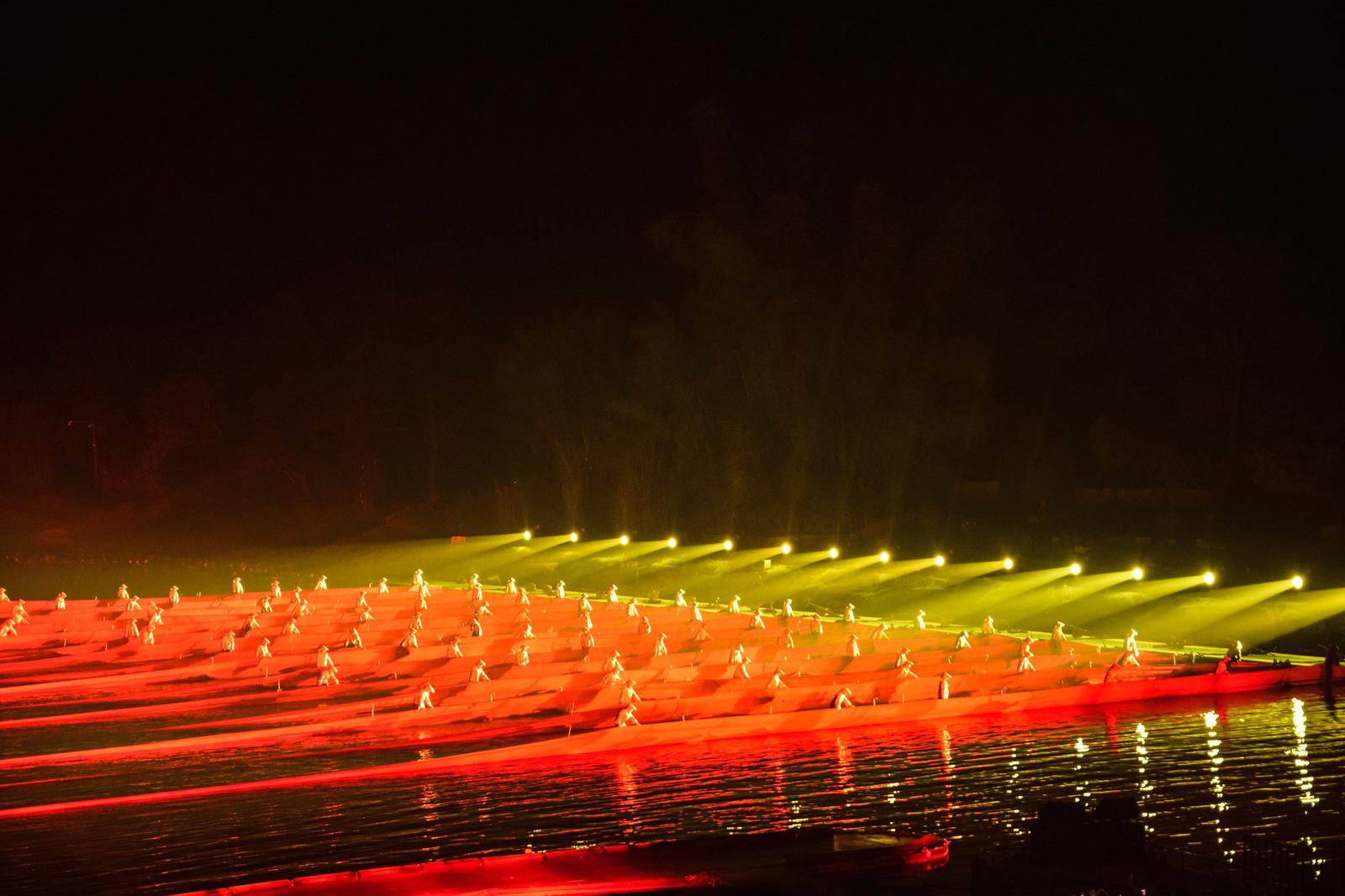 The Second Day
Bamboo Rafting
After getting our body refreshed, we were ready for bamboo rafting on Yulong River the next morning. Compared to Li River, Yulong River is like a stream as it is a small tributary. The water is calm and clear without motorized boats, owning its charm while clothed in fog.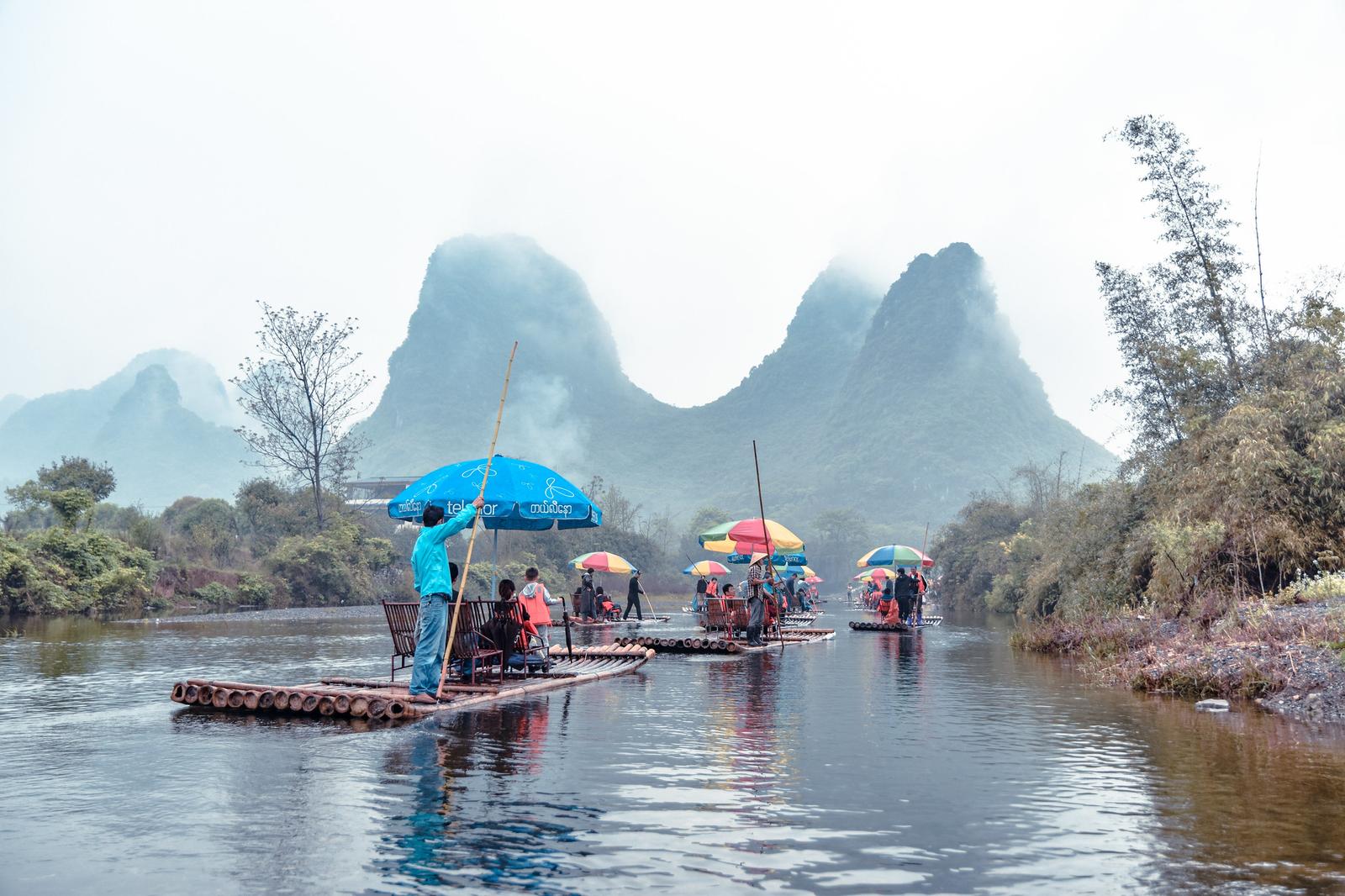 Hills Trekking
The most highlighted locations of the whole Guilin trip should have been the hills if it had not been for the spring foggy weather. In the schedule, we were going to climb Xianggong Hill (相公山) and Cuiping/Wuzhi Hill (翠屏山/五指山). The best time to visit for avid photographers is sunrise for Xianggong Hill and sunset for Cuiping Hill, between May - October. We couldn't have that privilege as we're on tour, but it's worth visiting again.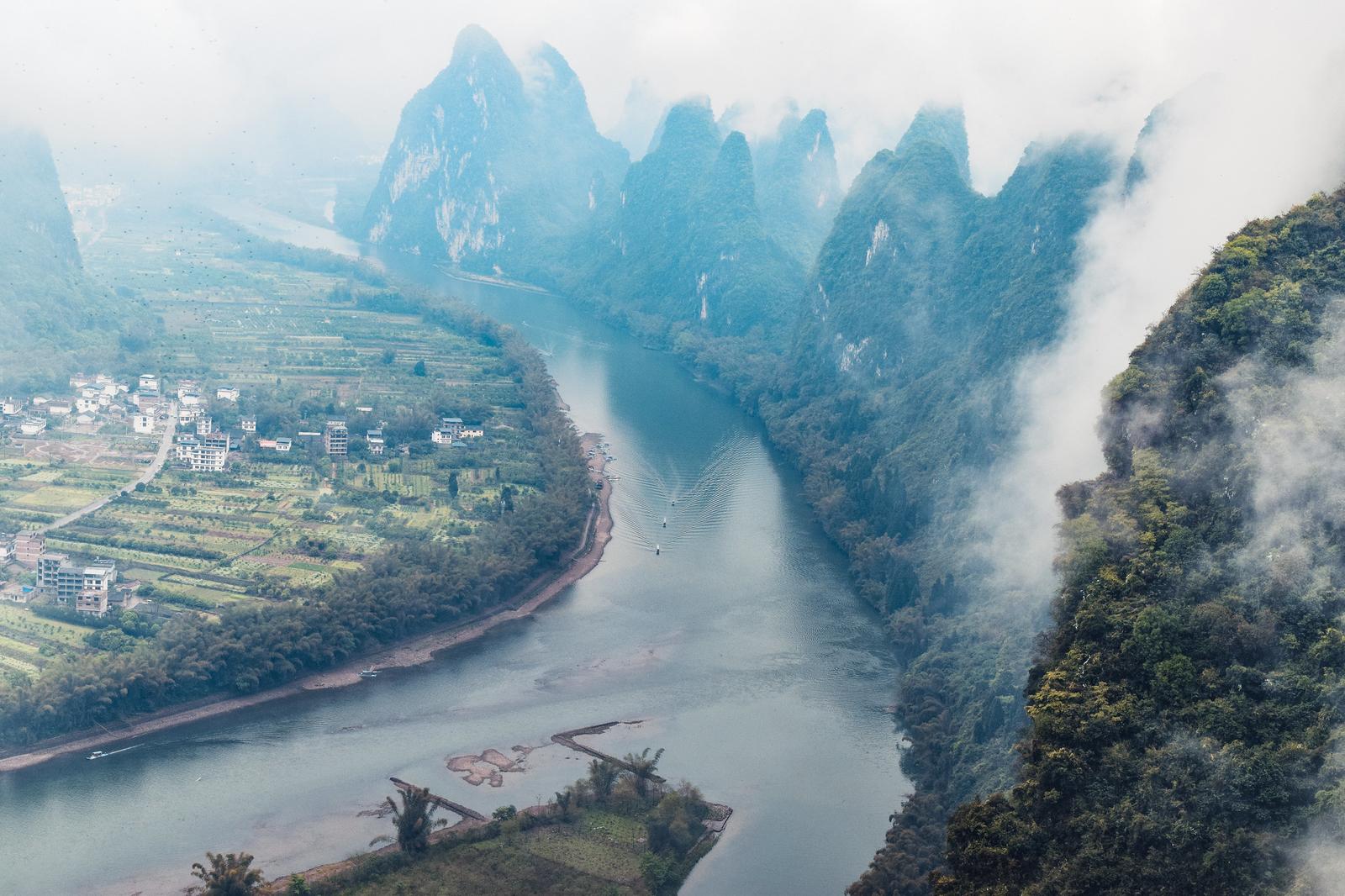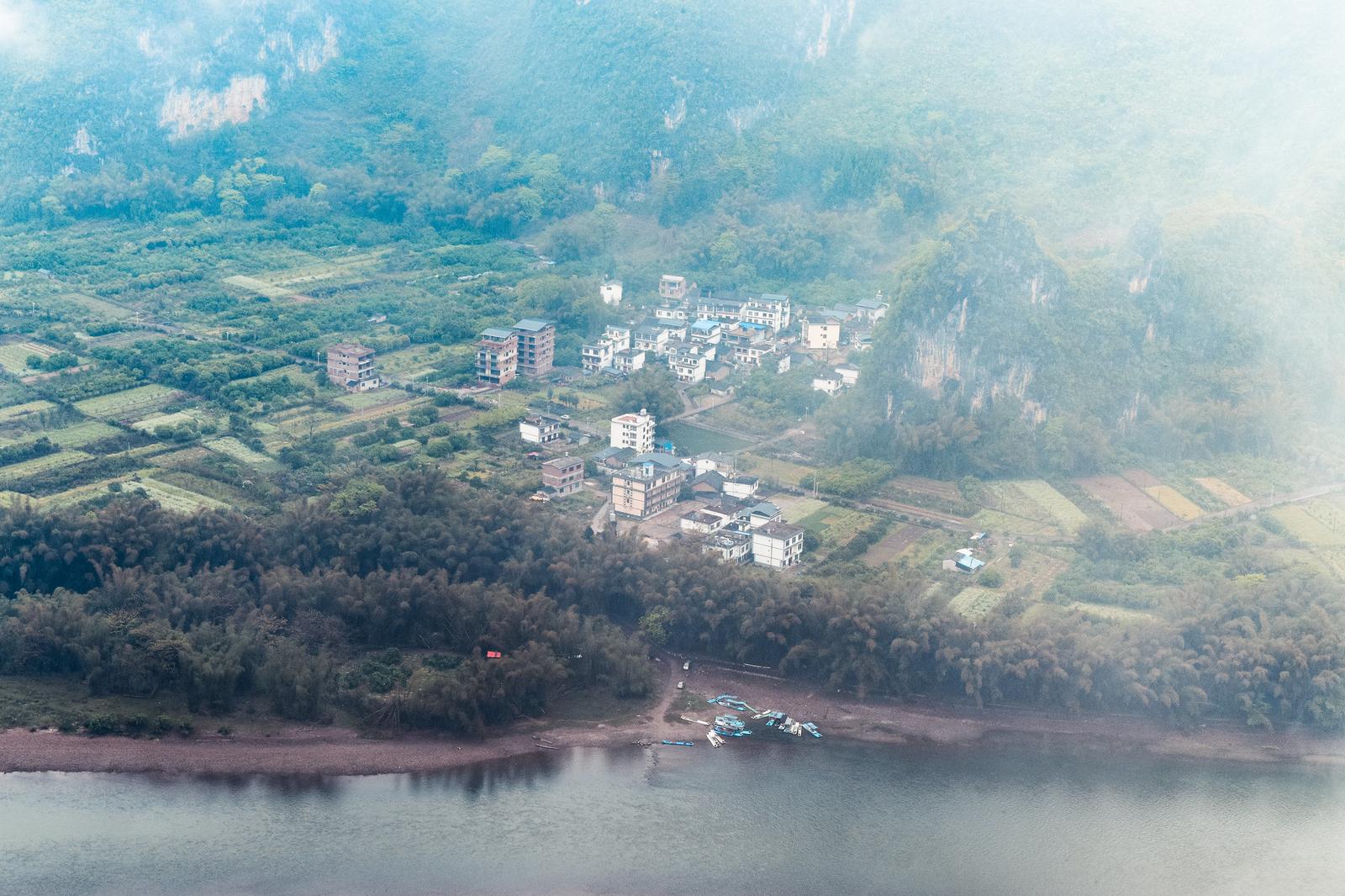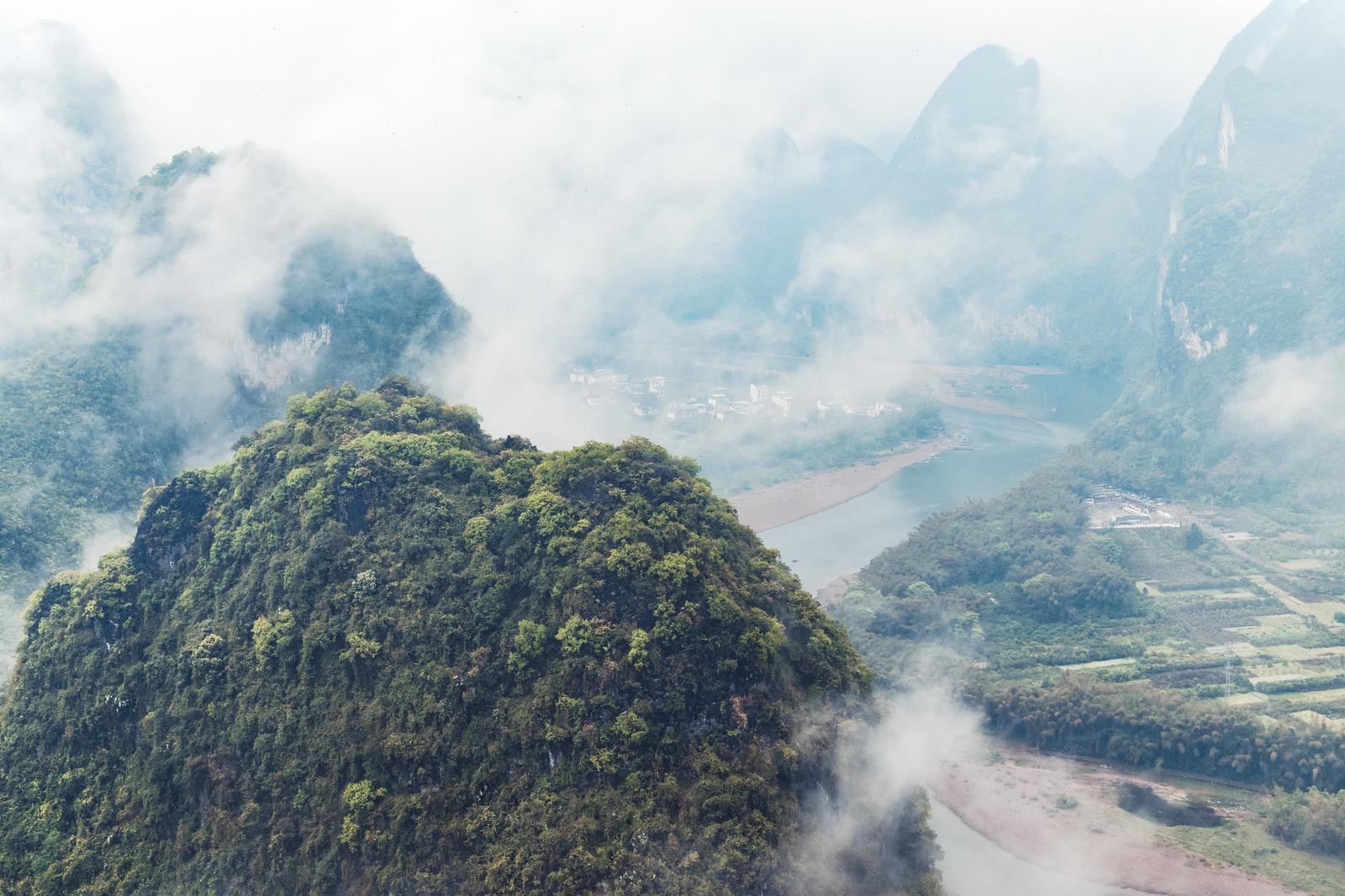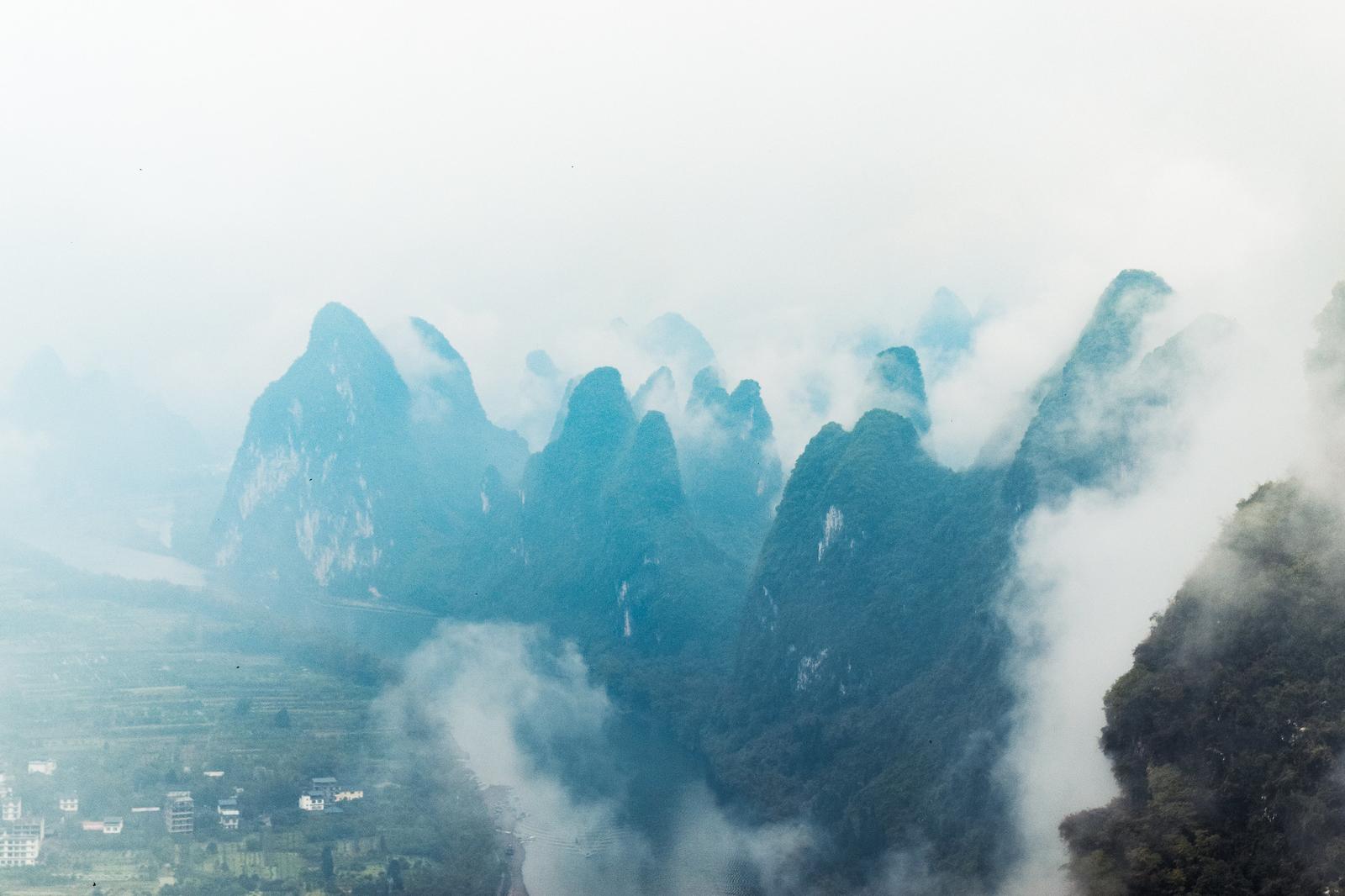 Guilin Urban Area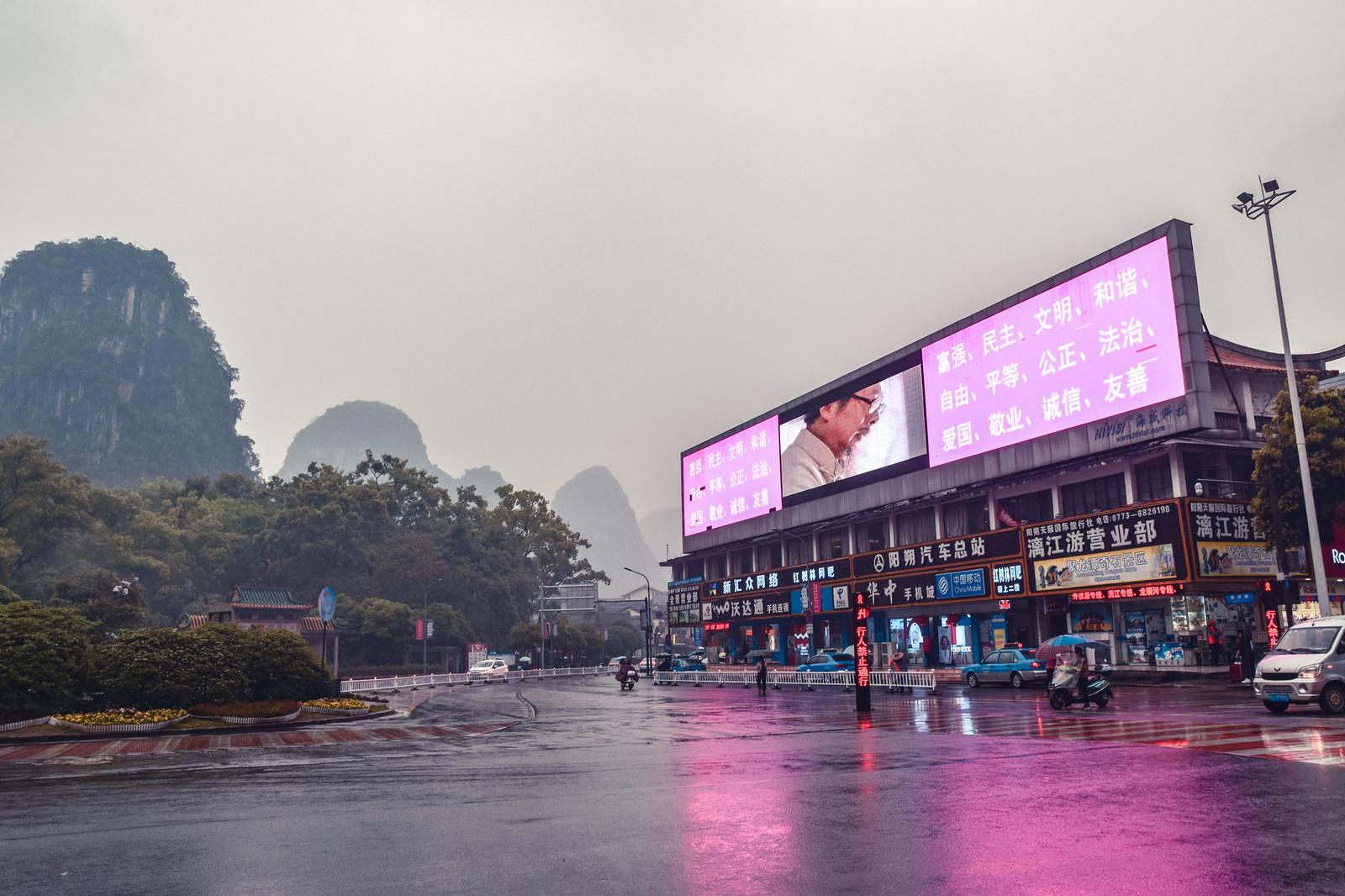 This section is particularly for the urban area (the districts), where we booked our hotel. The downtown is famous for its Sun and Moon Pagodas (日月双塔), Elephant Trunk Hill (象鼻山) - the city emblem, located around the Two Rivers and Four Lakes Scenic Area (桂林市两江四湖景区). The best place to cover all these spots such as photographing or strolling around is Riyue Shuangta Cultural Park (日月双塔文化公园) at Shan Lake (杉湖).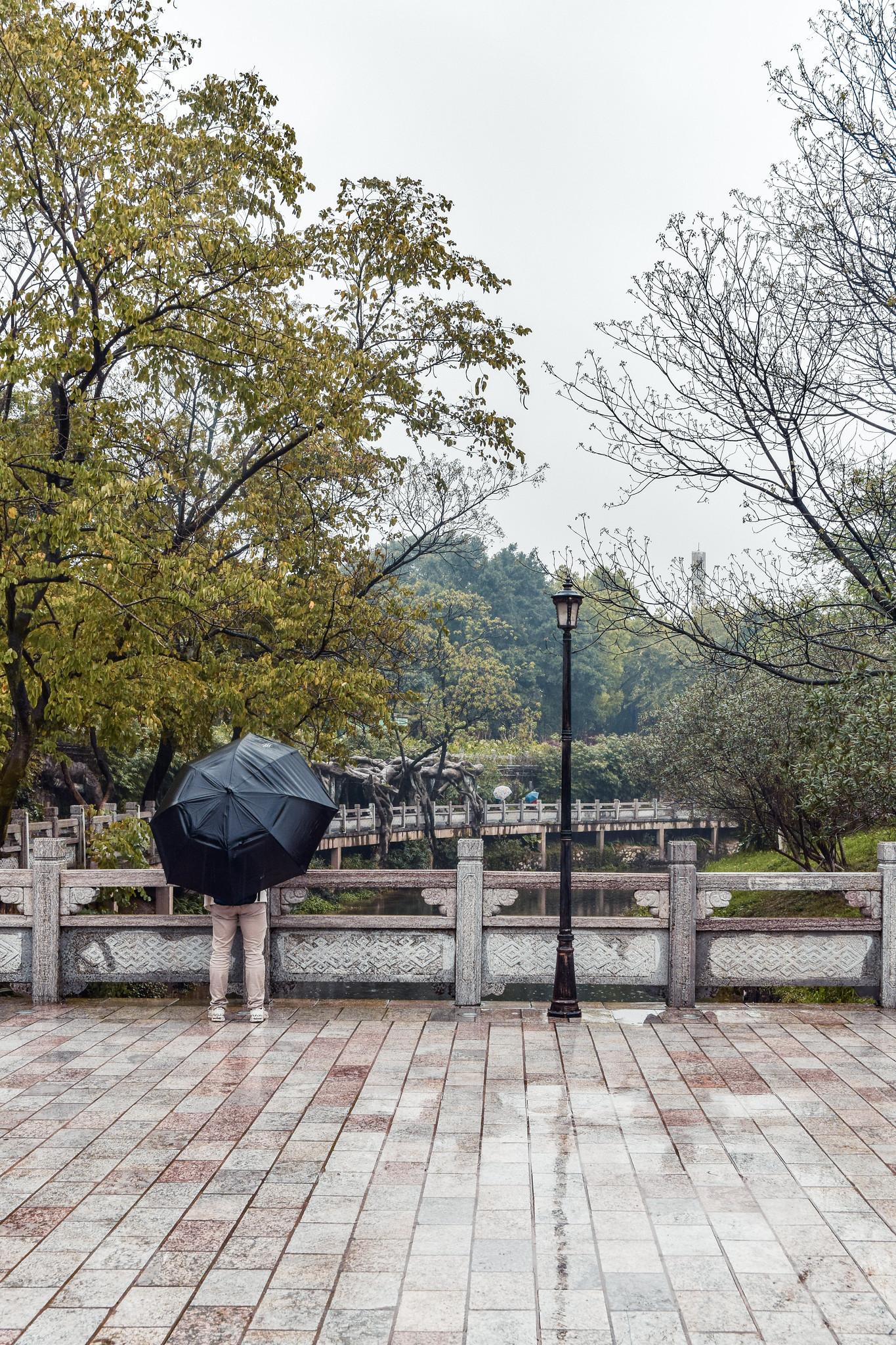 Looking like a water-drinking elephant, the significant part of Elephant Trunk Hill is the arch head known as Water-Moon Cave (水月洞), there you can find some Song and Tang dynasty poems inscribed on the rocky walls.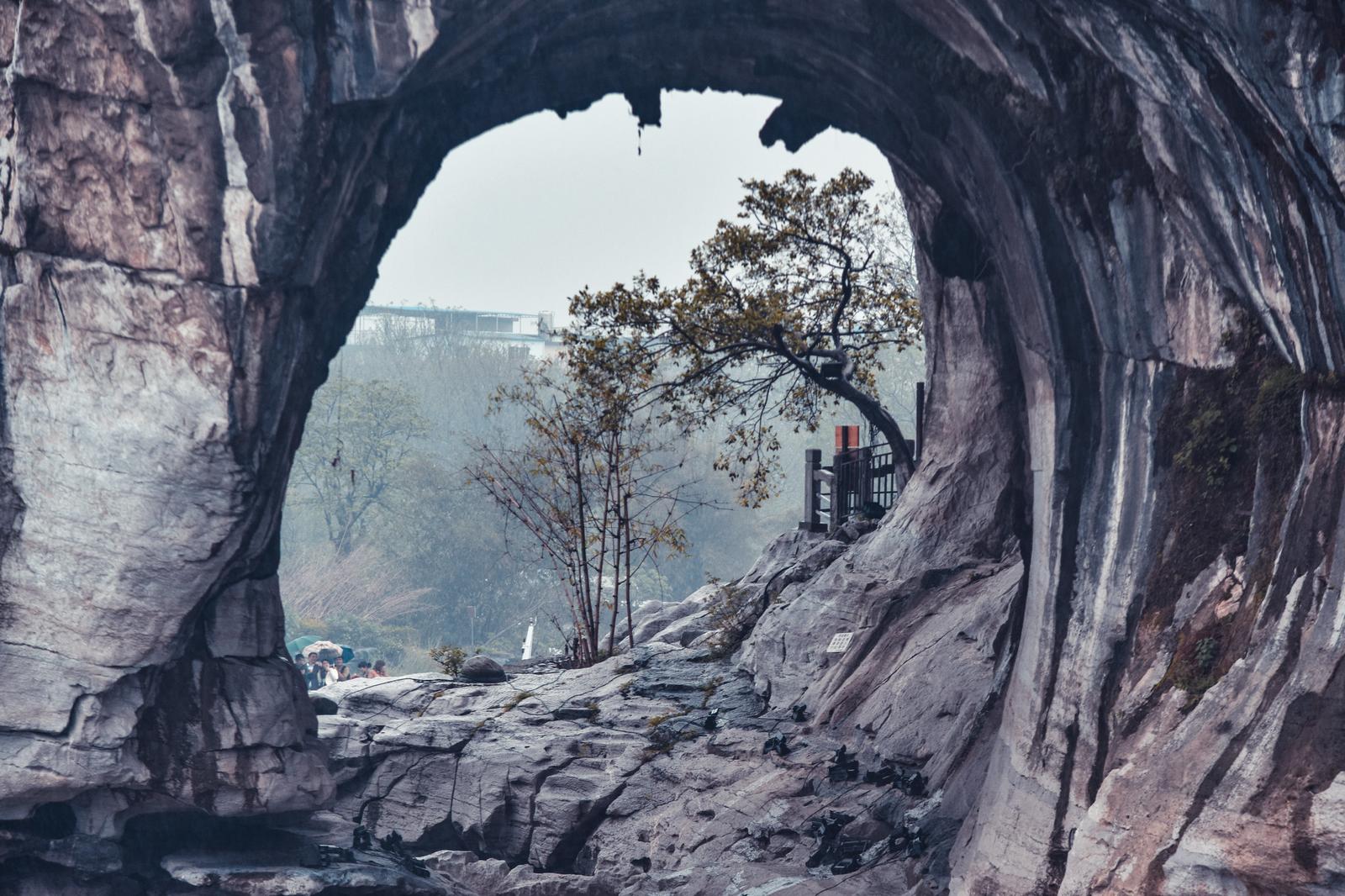 The weather was pretty wild wet, and it did bring the moody vibes for photos, and here again come umbrella takes.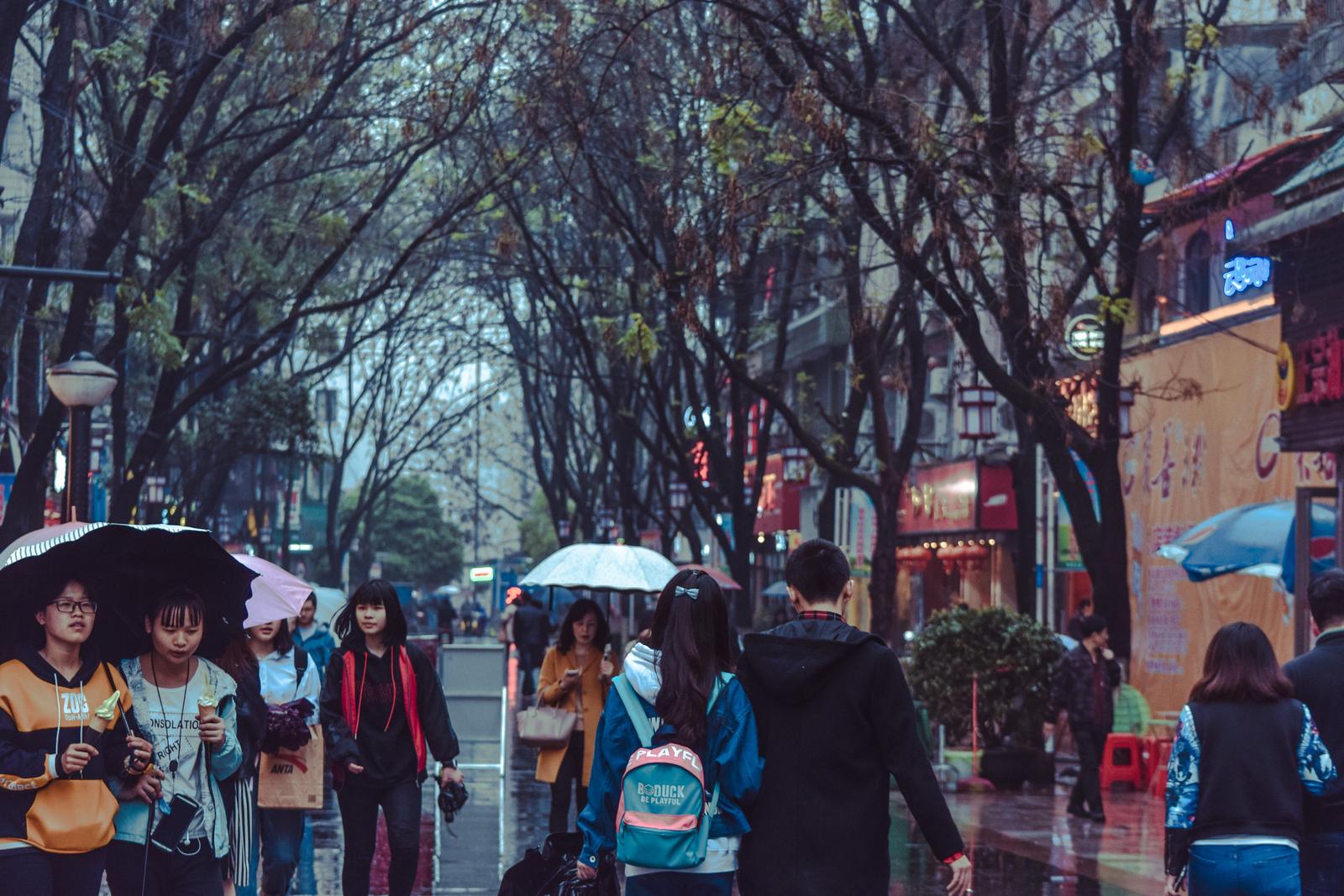 We deviated to some unknown street - a typical Chinese-style one - with warm hanging lanterns to compensate for cold stoned walls.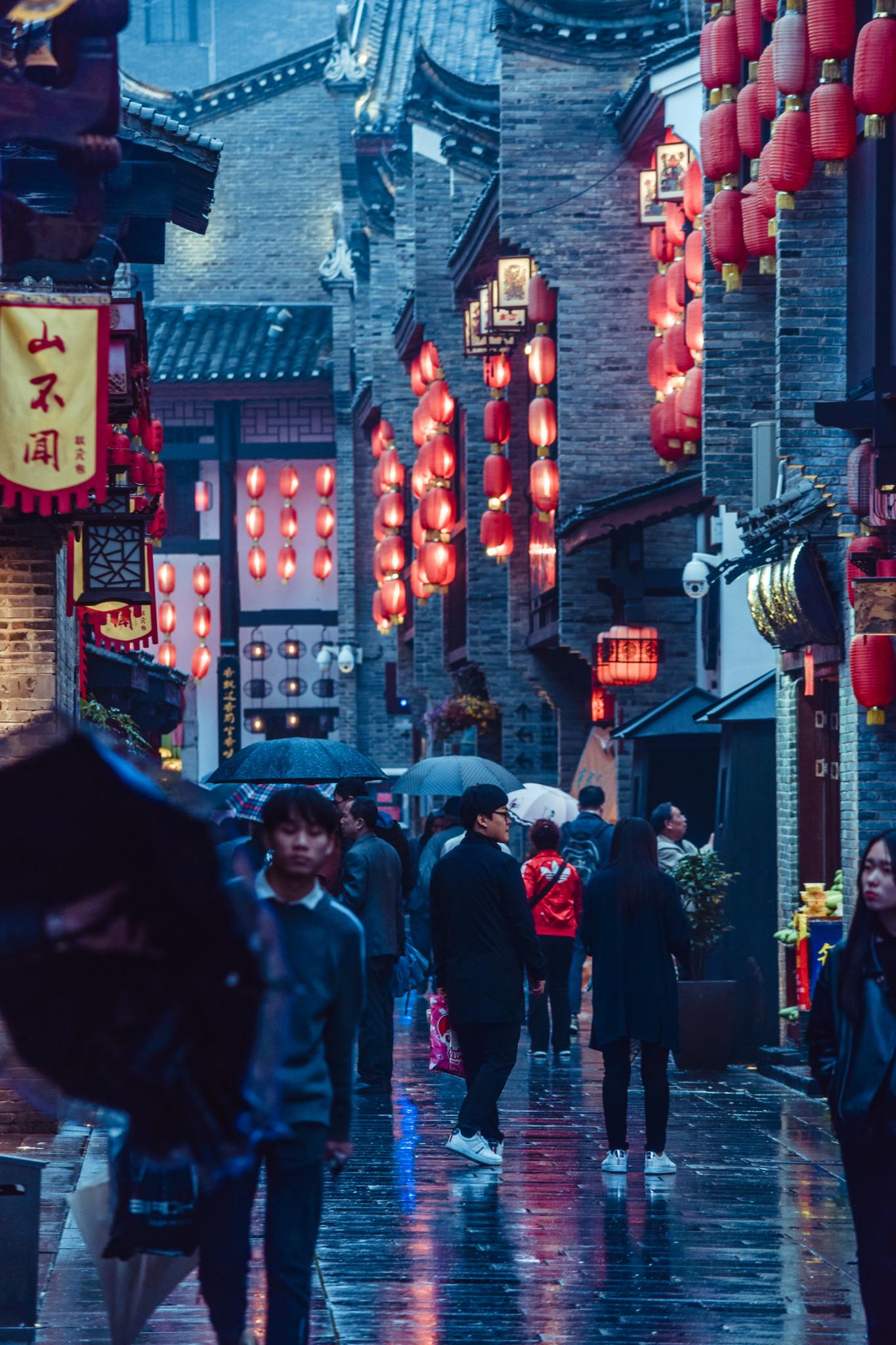 …and it feels missing something if there's no photo for a Chinese roof: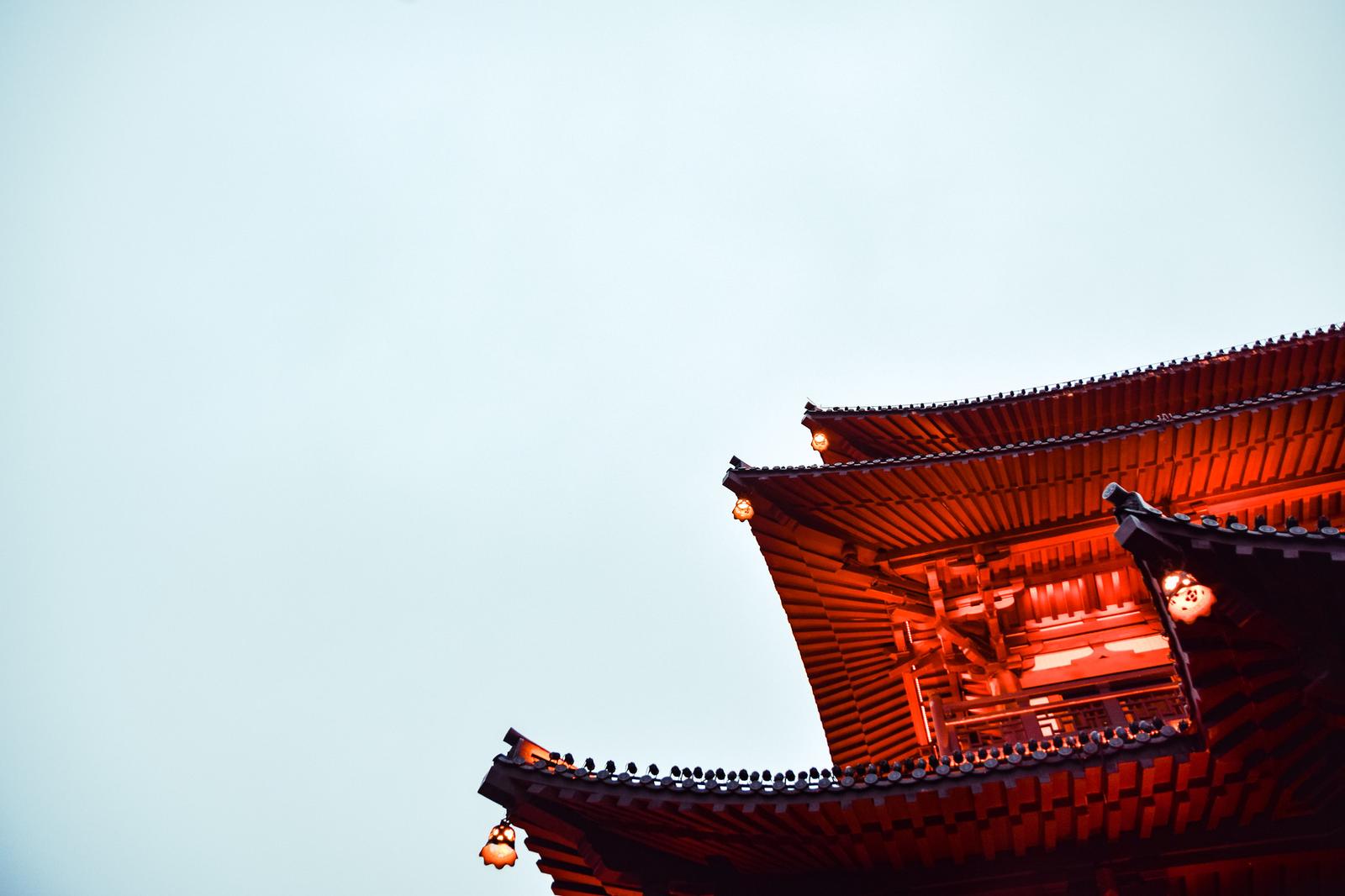 After taking a usual dinner meal from Guilin, with Guilin Rice Noodles as the staple, we're back for the last night walk there. Time to have a long-exposure shot of the shiny pagodas.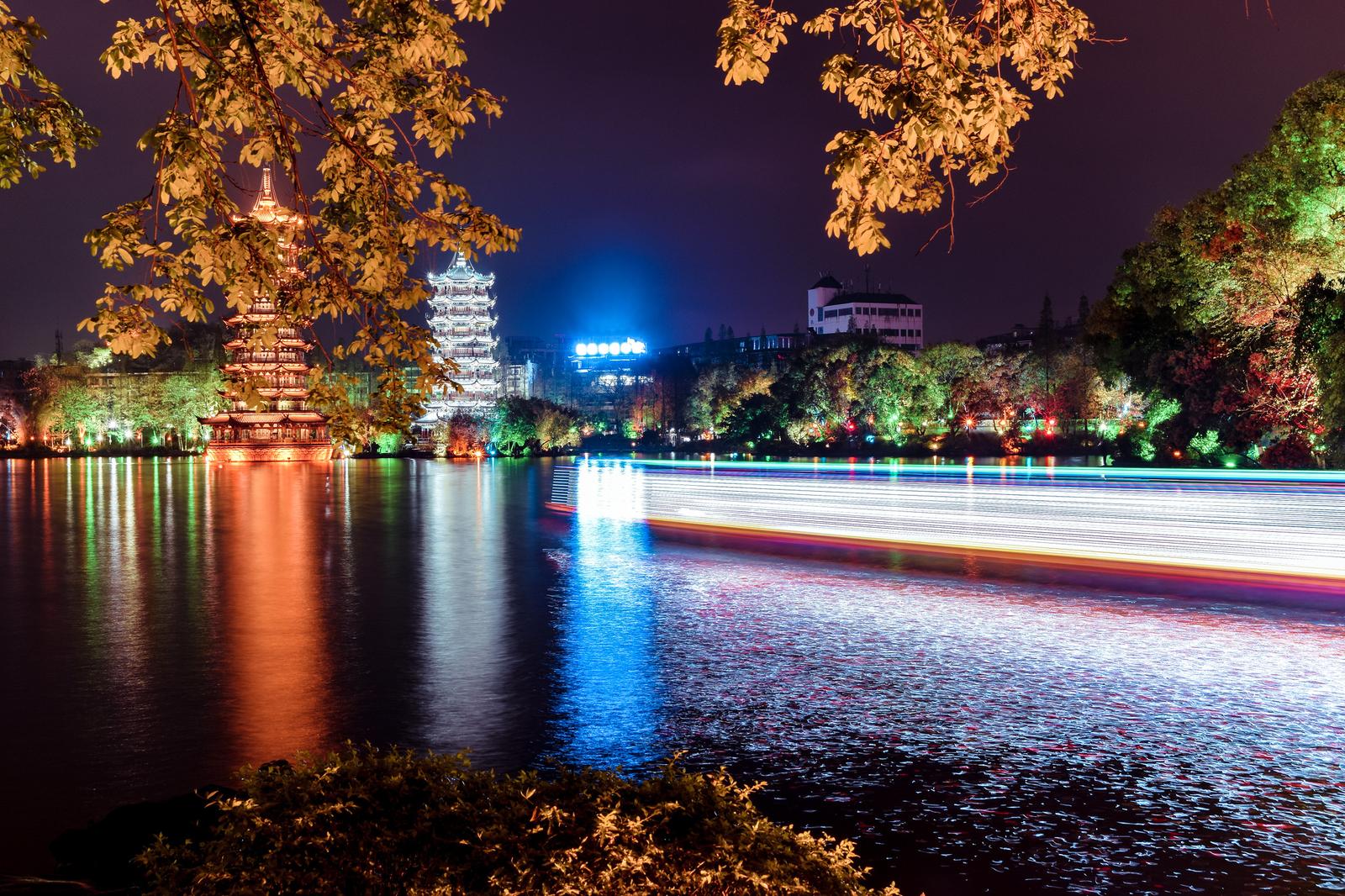 It's the end of our Guilin town visit before we're heading to Longsheng Rice Terraces and then Hunan. To end it with a high note: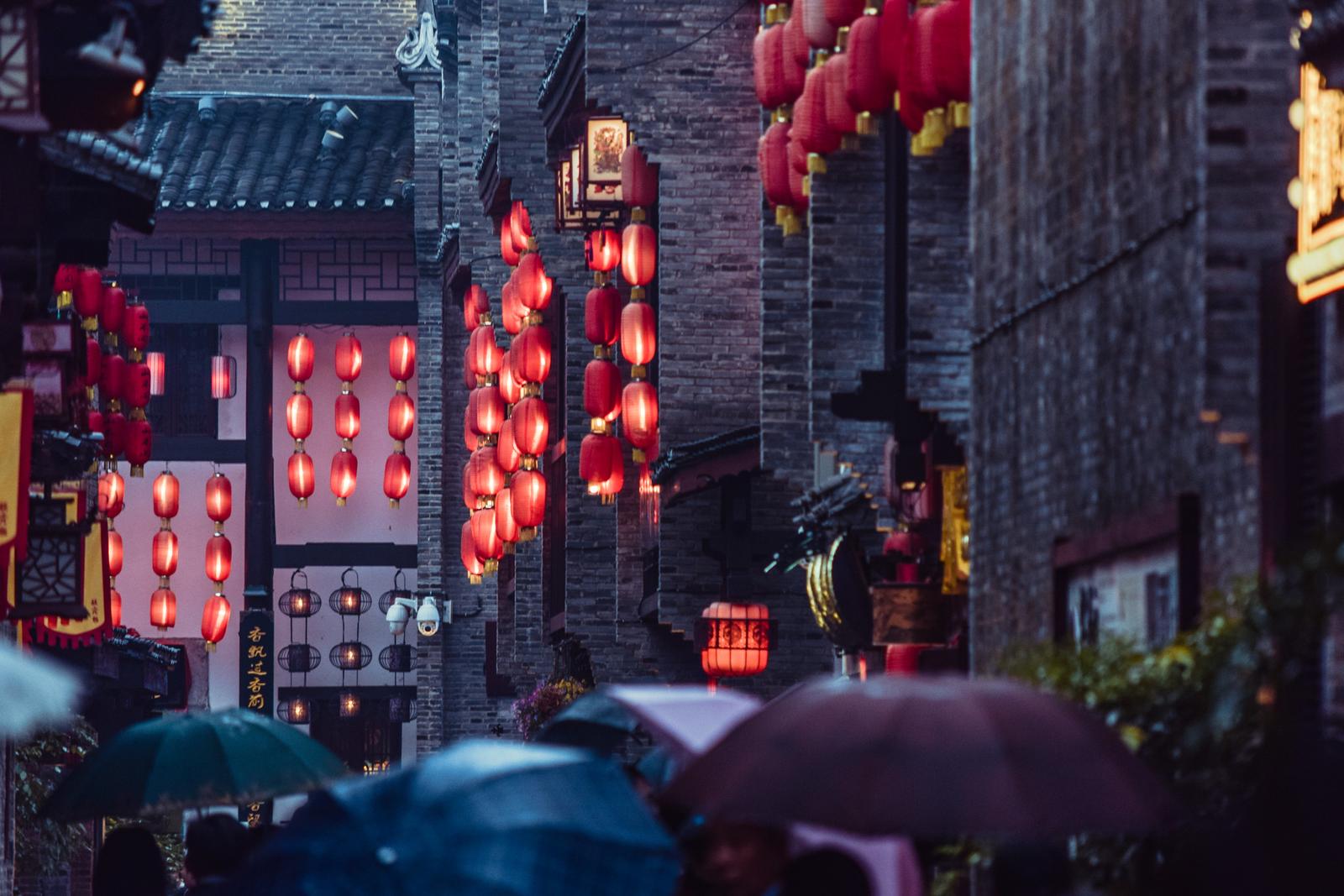 Longsheng Rice Terraces
Longsheng Rice Terraces (龙胜梯田 - Dragon's Victory), also called Longji Rice Terraces (龙脊梯田 - Dragon's Backbone), are located at Longsheng Various Nationalities Autonomous County (龙胜各族自治县), northwest of Guilin and bordering with Hunan province. We dropped by this place as part of the journey to Fenghuang.
As reputable as China's highways, the experience of crossing China's mountainous countryside was awesome, even for the waypoints' services. I have to mention this because China train stations' WCs are at the opposite level - appallingly unhygienic.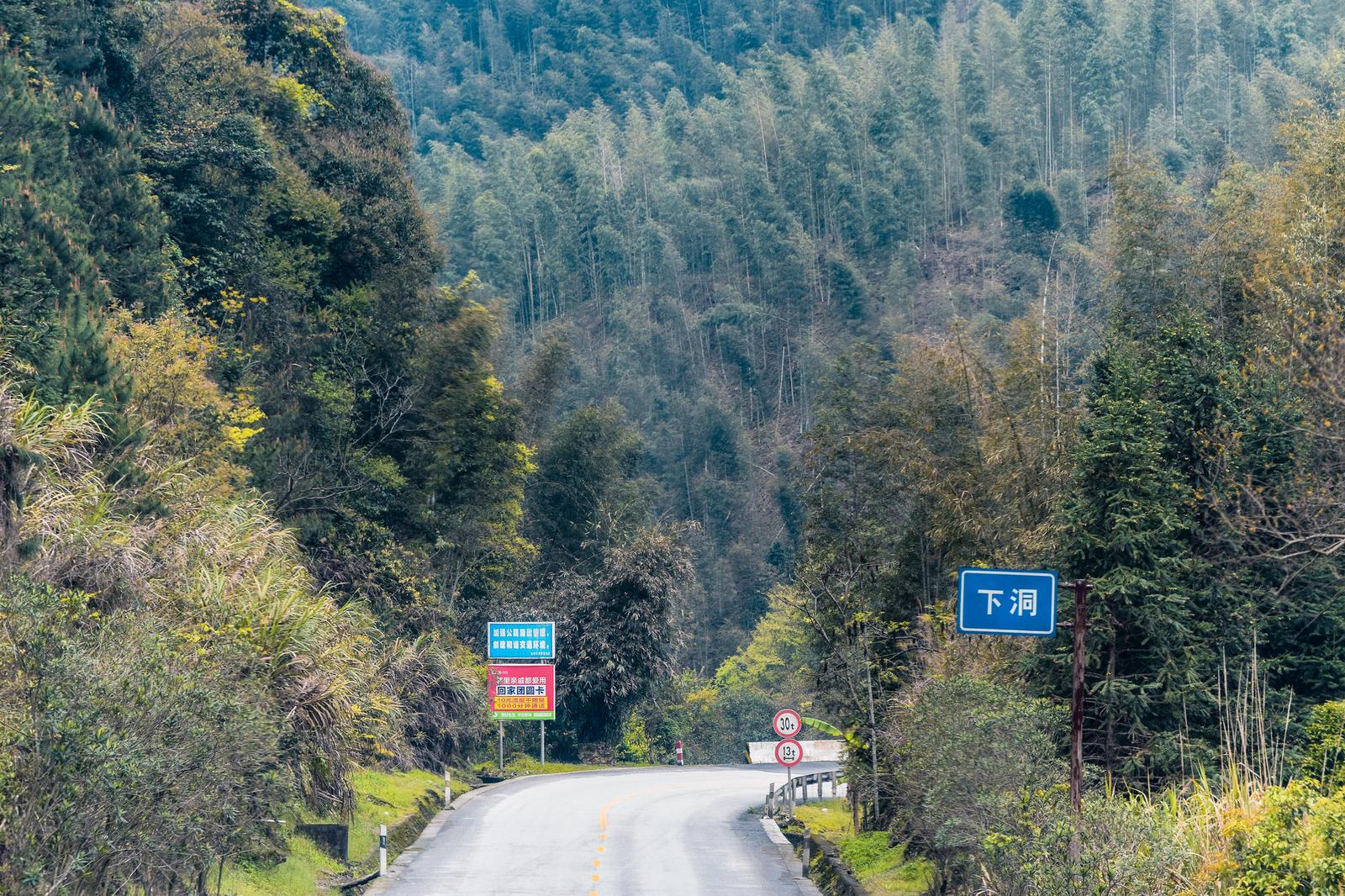 The combination of vibrant houses with soft, curvy lines of terraces created an appealing visual presentation, even though it was at noon hours. We had a good time walking around the fields without disturbing farmers' activities.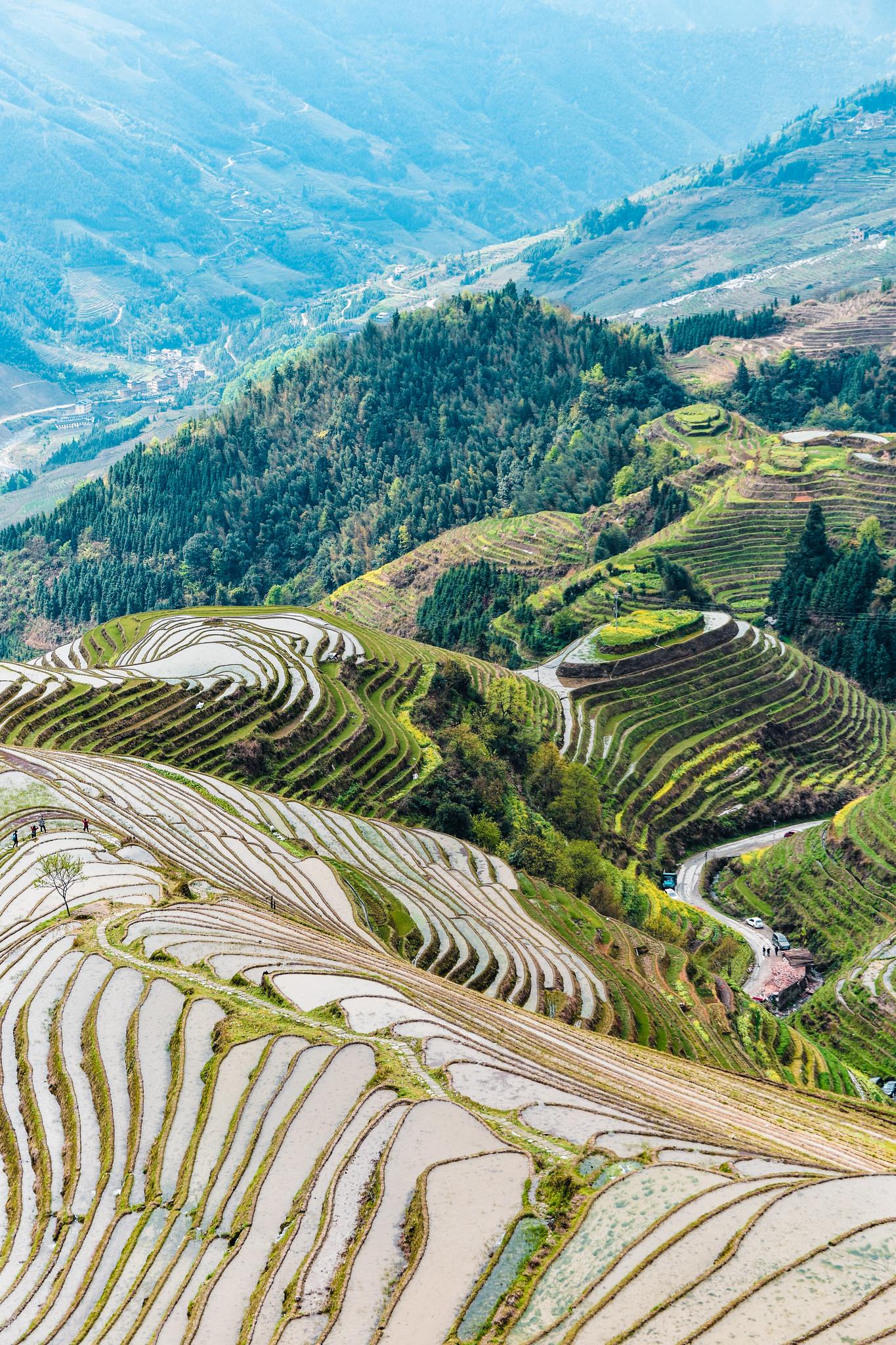 Rice terraces depict what topographical maps look like, and in some other sense, a practice of 3D sculpture art.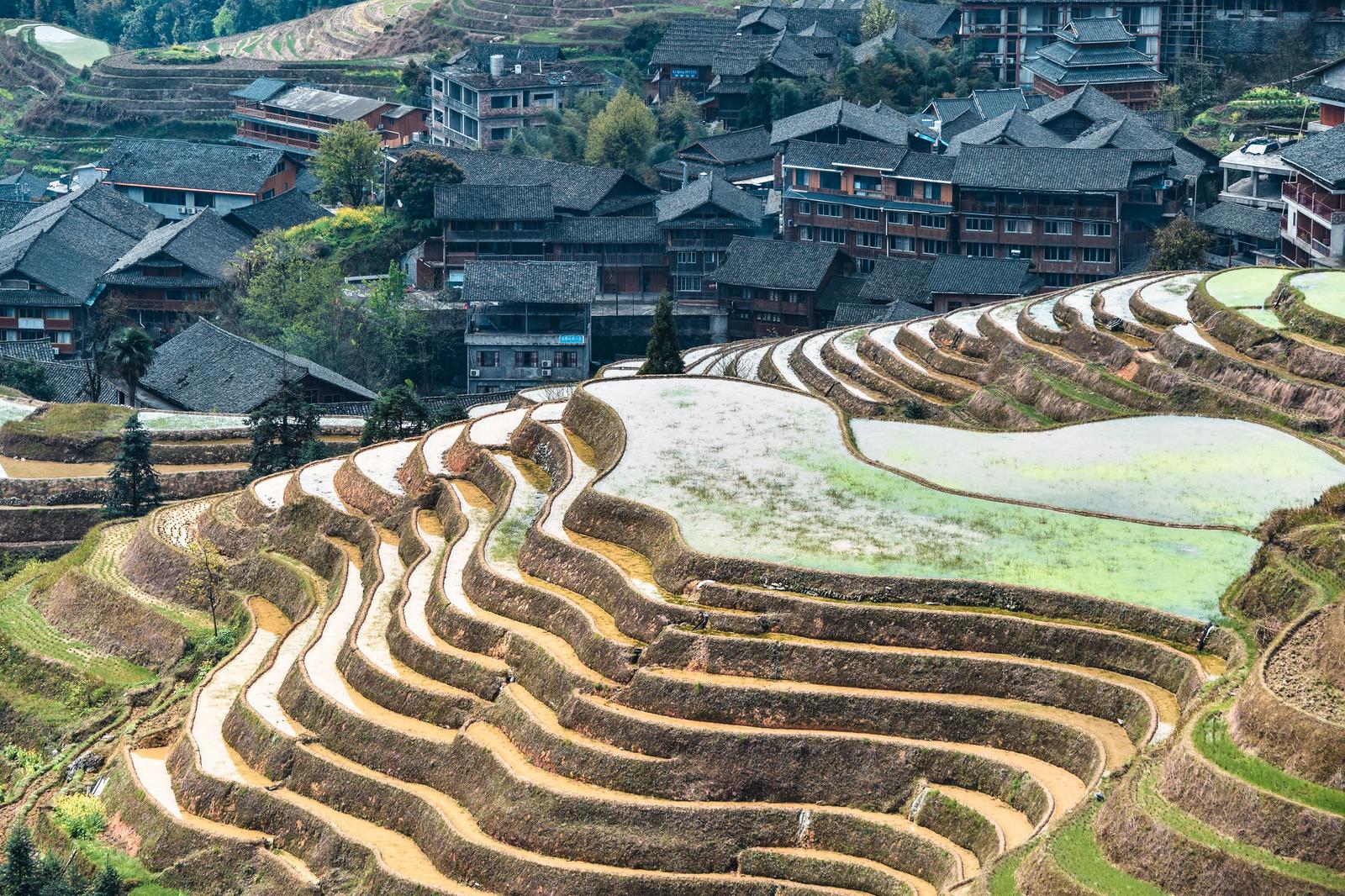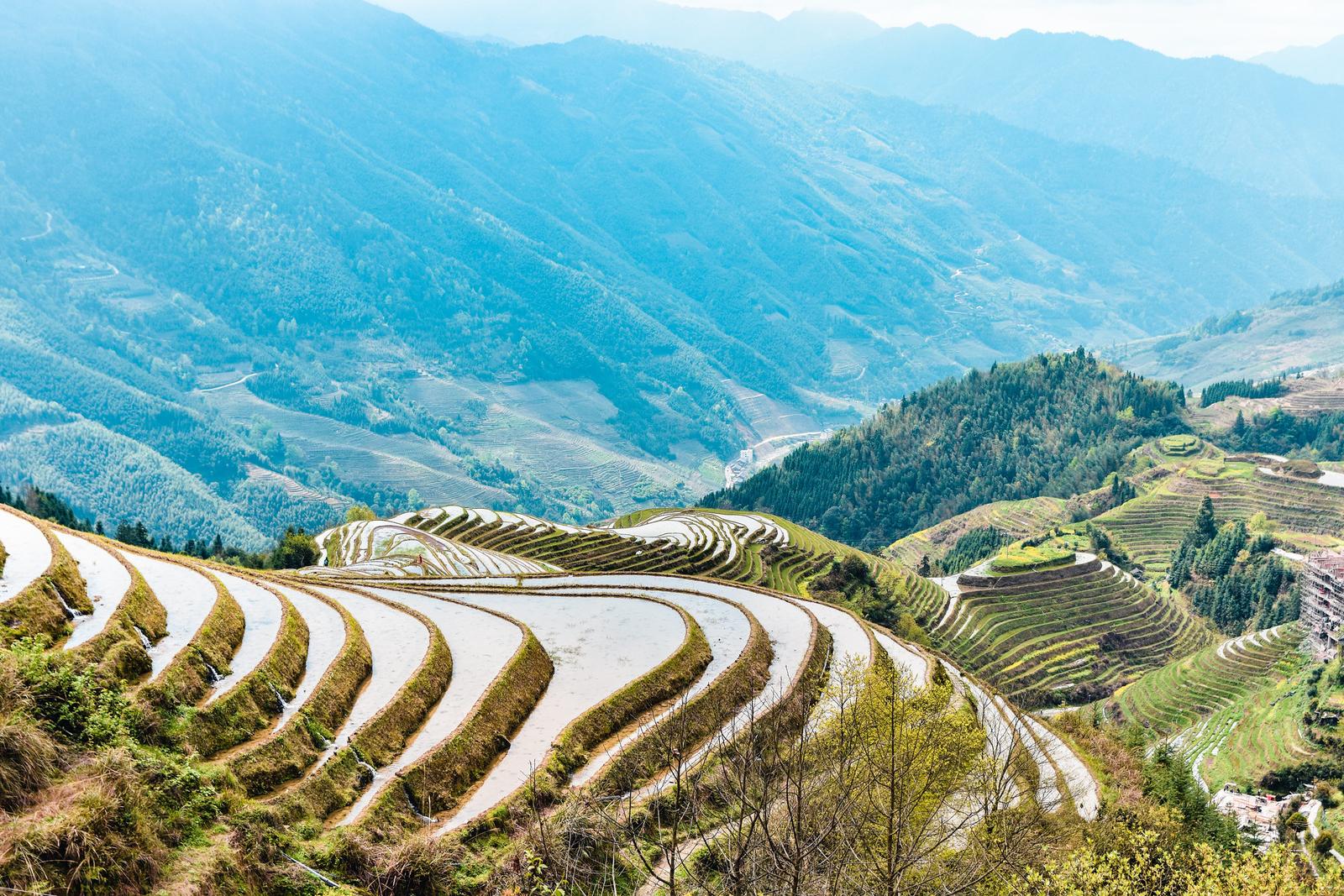 We also had a chance to visit a minority's village by the valley. The houses are completely built with wood and blended into the greenery. The locals seemed not being interrupted by the presence of strange visitors, as they joyfully continued their meticulous needlework.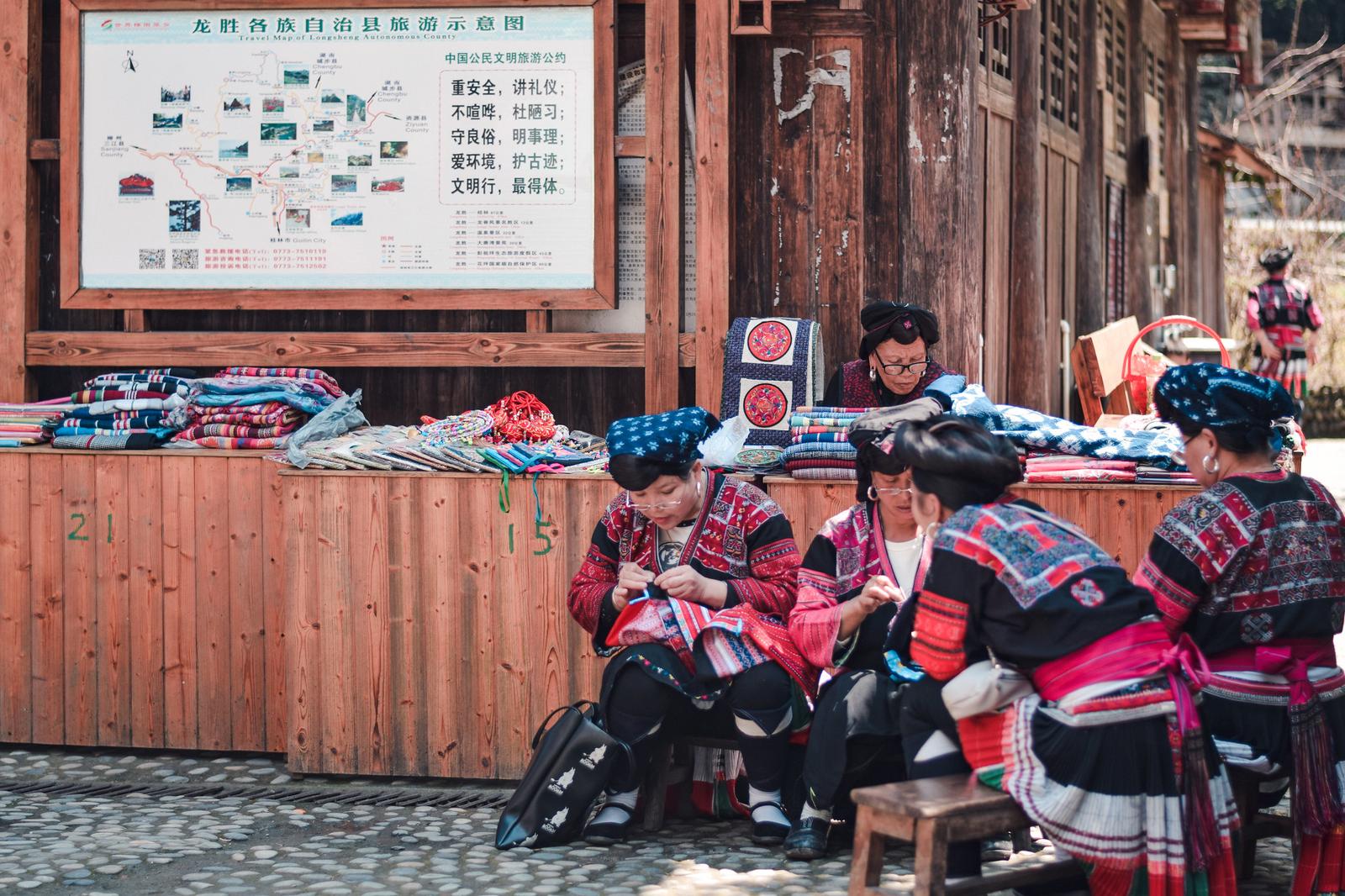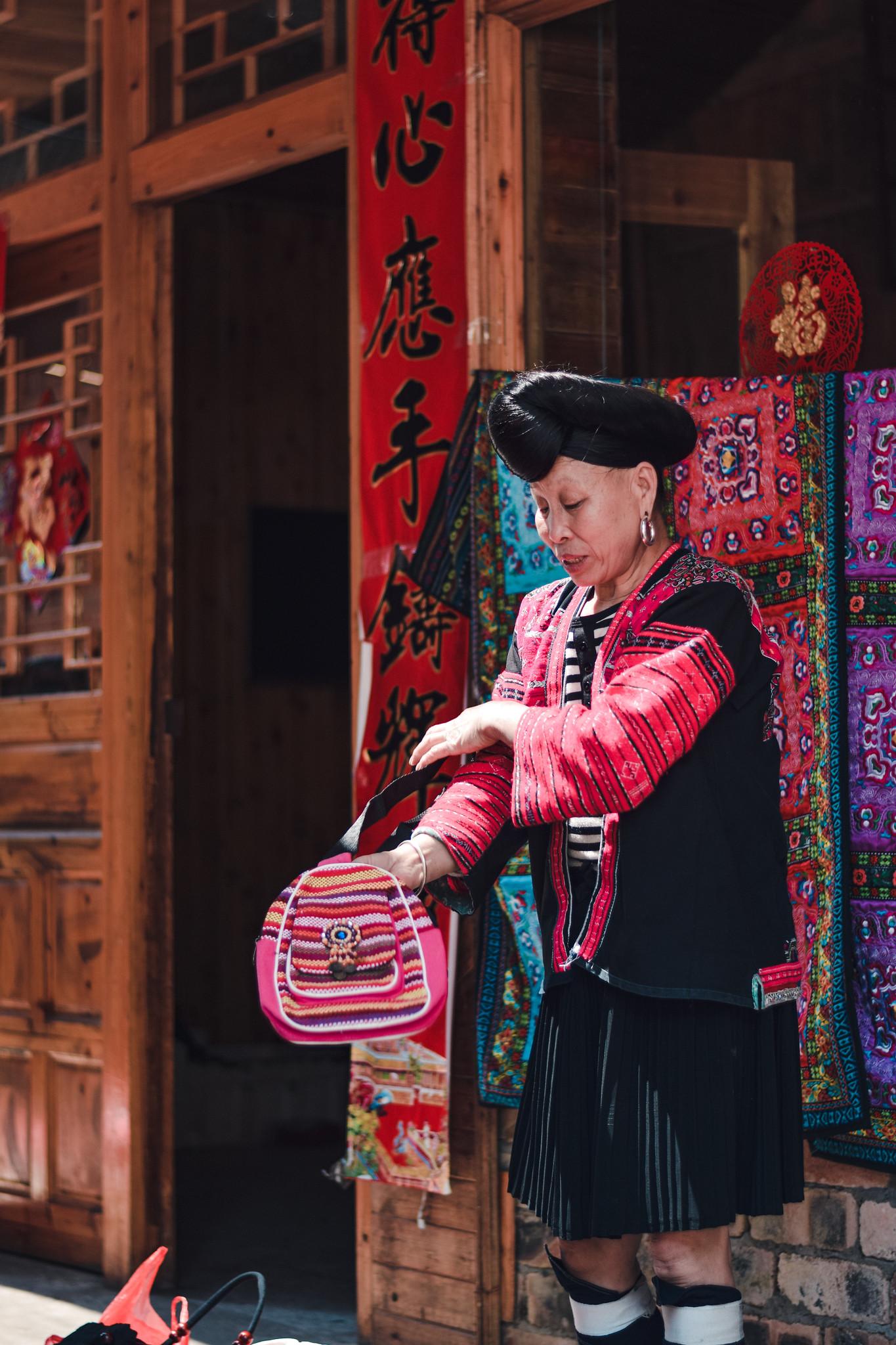 And it's time we bade farewell to Guilin and thanked for that hearty meal of cultural and natural discovery.