Chushul to Kaksang La
Well, the once-in-life-time experience that I told you, was to let my driver bring me to a medical center in Chushul. The important tip is to have a well-prepared body for the challenge; so long as you feel any abnormality in your health condition, just make sure to spare some time on resting rather than chasing for landscape beauties.
I couldn't imagine that I would be lying on a bed in such a distant place and cared by a kind physician lady, having my nose intubated for oxygen. The lesson: trust in humanity didn't let me down.
After that incident, we got back to our schedule, and now I had the prescribed Acetazolamide pills accompanied in my pocket.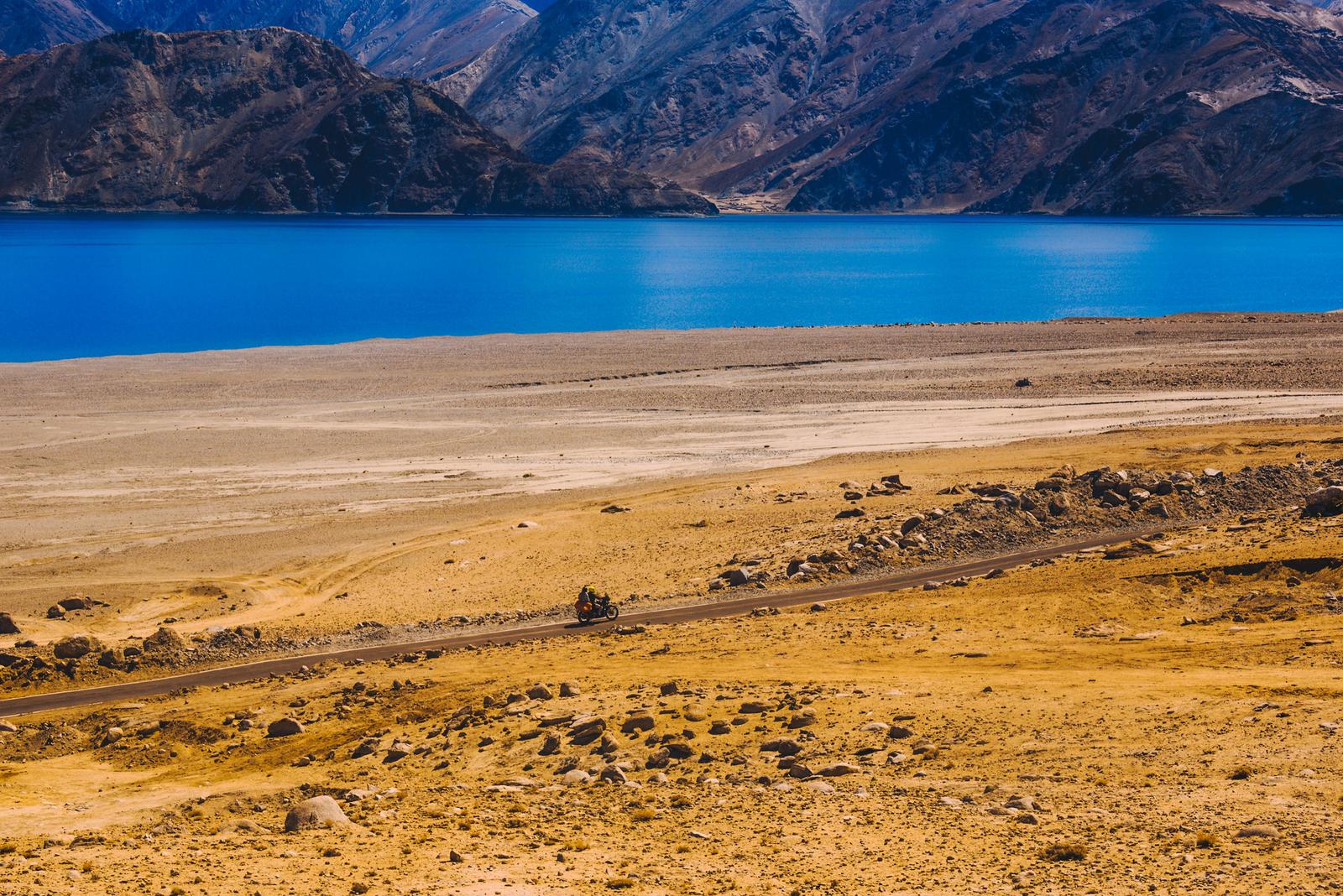 We turned towards Kaksang La and suddenly spotted the frozen lake Mirpal Tso nestled between the mountains.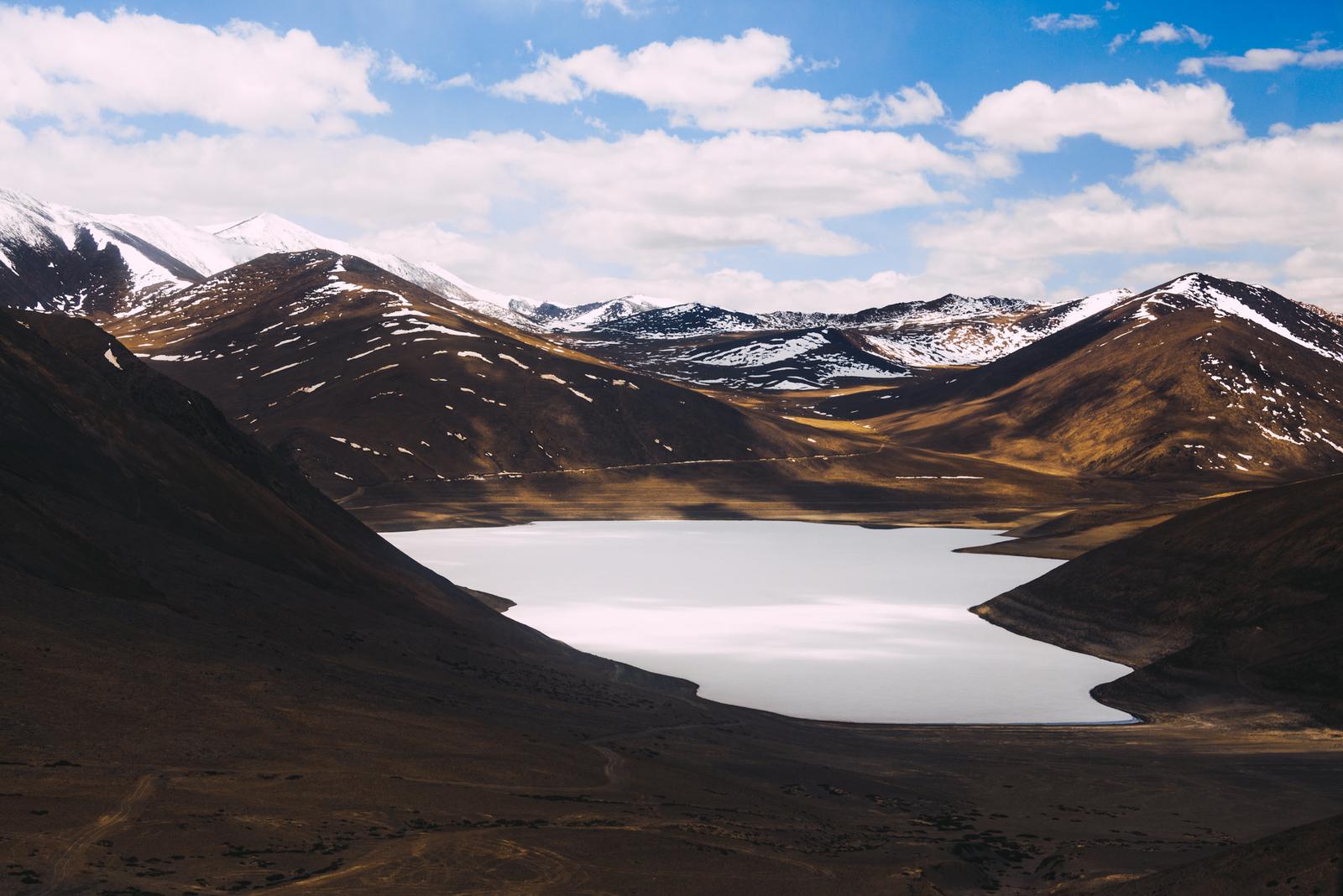 We then met again our old friend, Shyok River, after reaching the pass' end near Mahe. There we had some casual encounter with the local workers, as my driver needed to pump petrol for our car.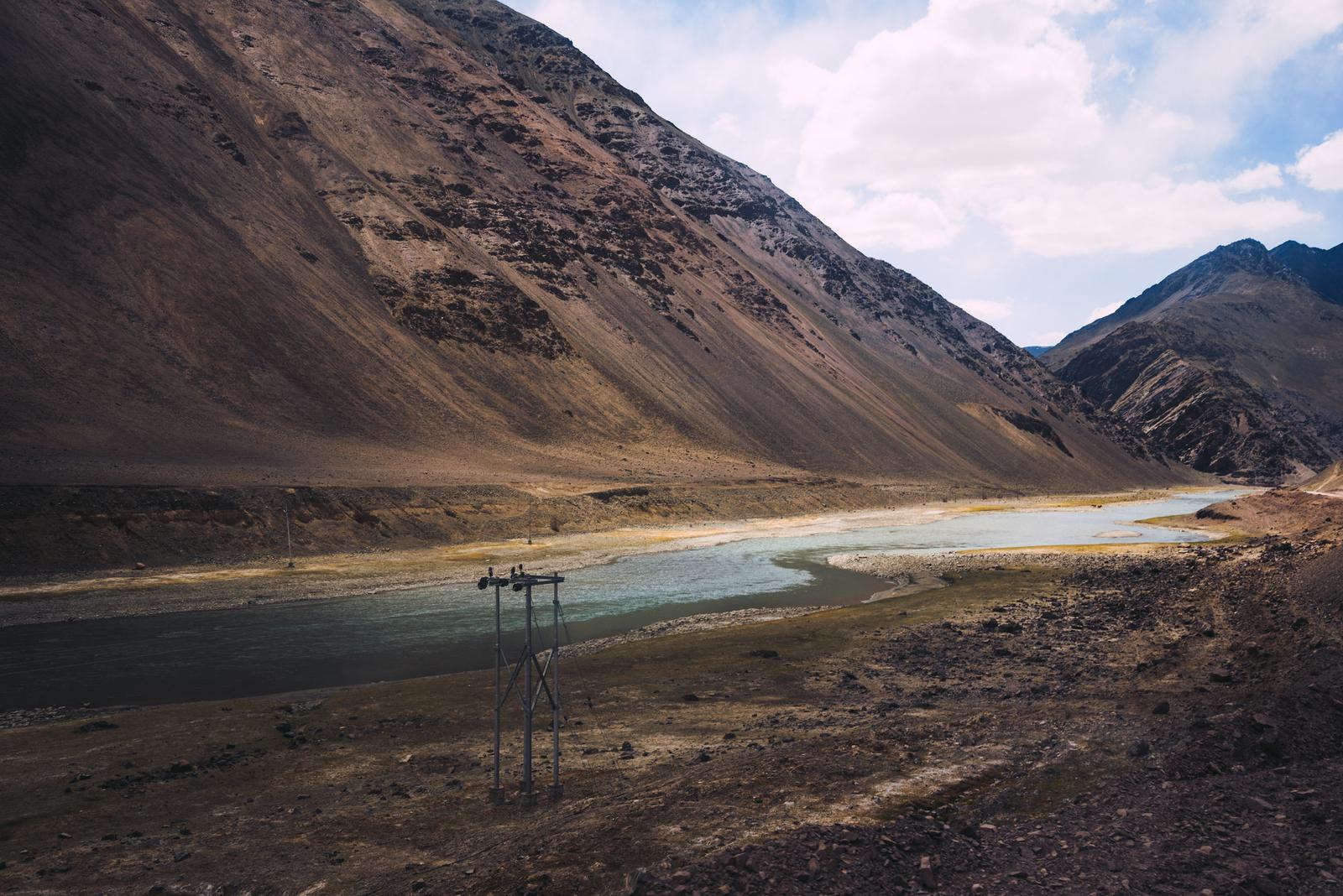 After a short journey along Shyok River, we headed onto the rough unpaved Pologongka La. The noon break time followed, when I could munch some Indian Maggi noodles and salted peanuts in a cafeteria by a grassland, where some nomads' tents could be noticed.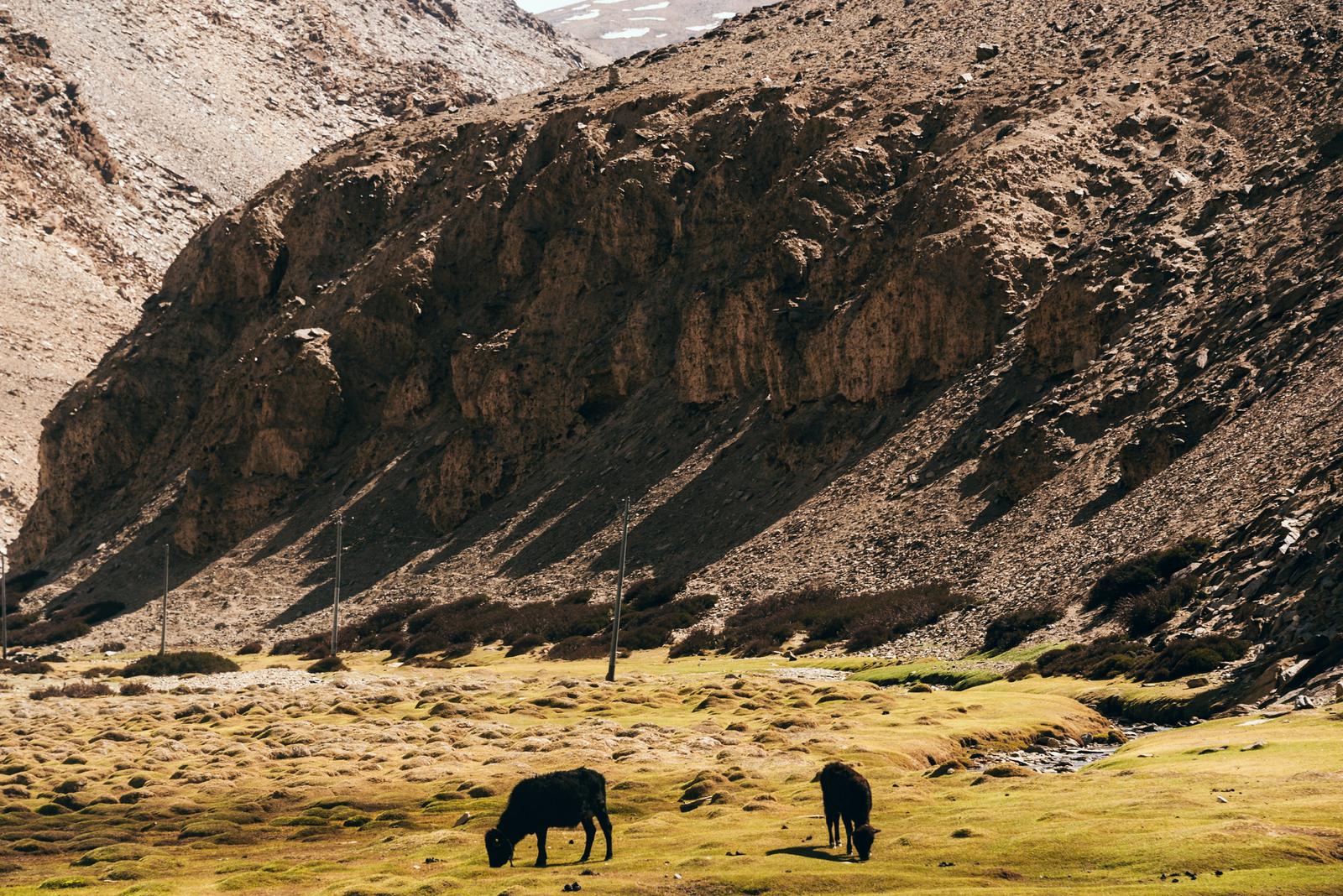 Kyagar Tso
We finally turned south to Kyagar La, a pretty flat sandy highland. This was where the driver stamped on his gas pedal, blading through air to cross the desert. The experience could have been more dramatic had the car been a convertible.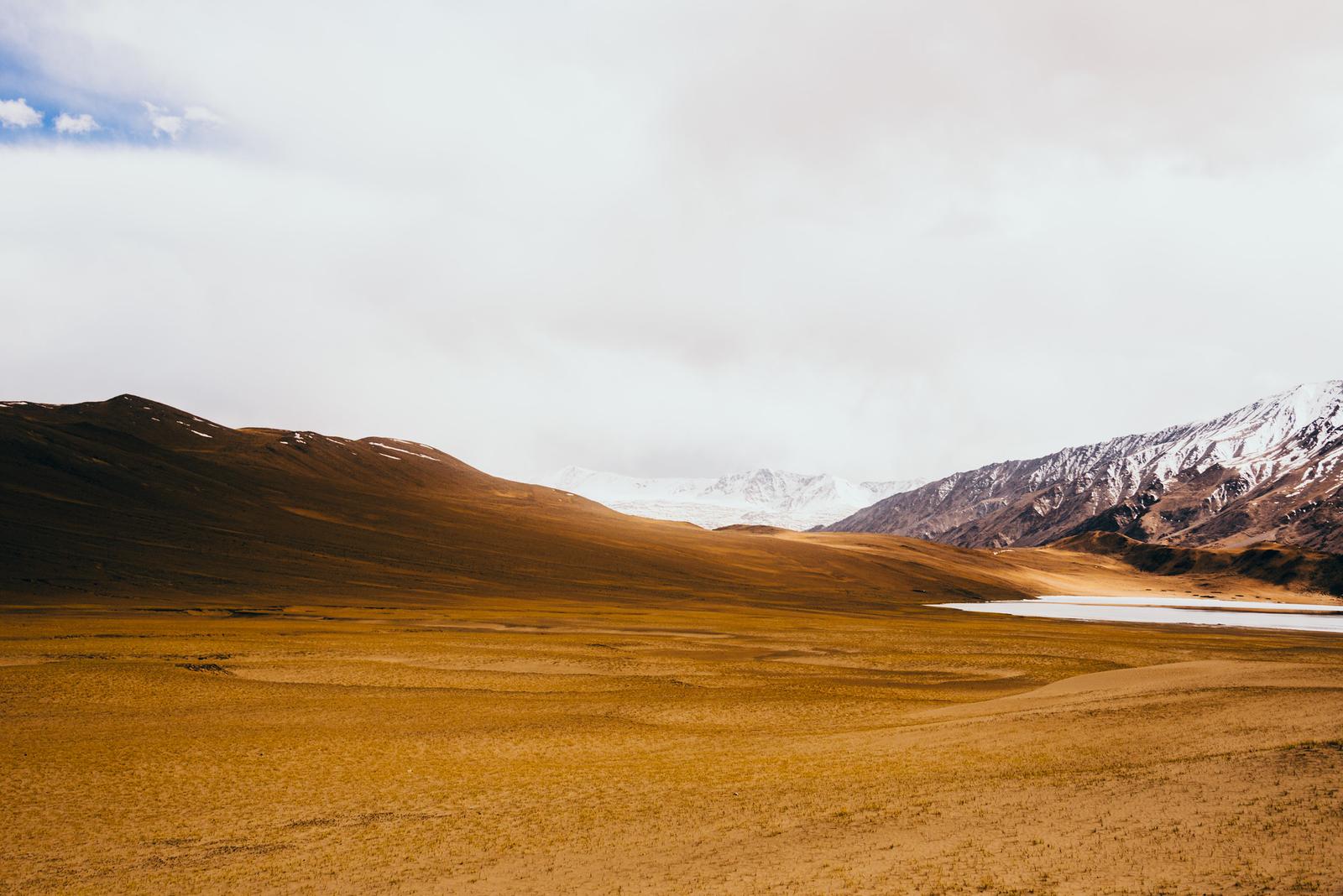 In the midway, a very charming lake bearing the same name, Kyagar Tso, situated. We could see it from our left window, while the car was at its max speed ever. Herds of sheep, horse and cattle gathered by the lake for grazing without worries and hurries.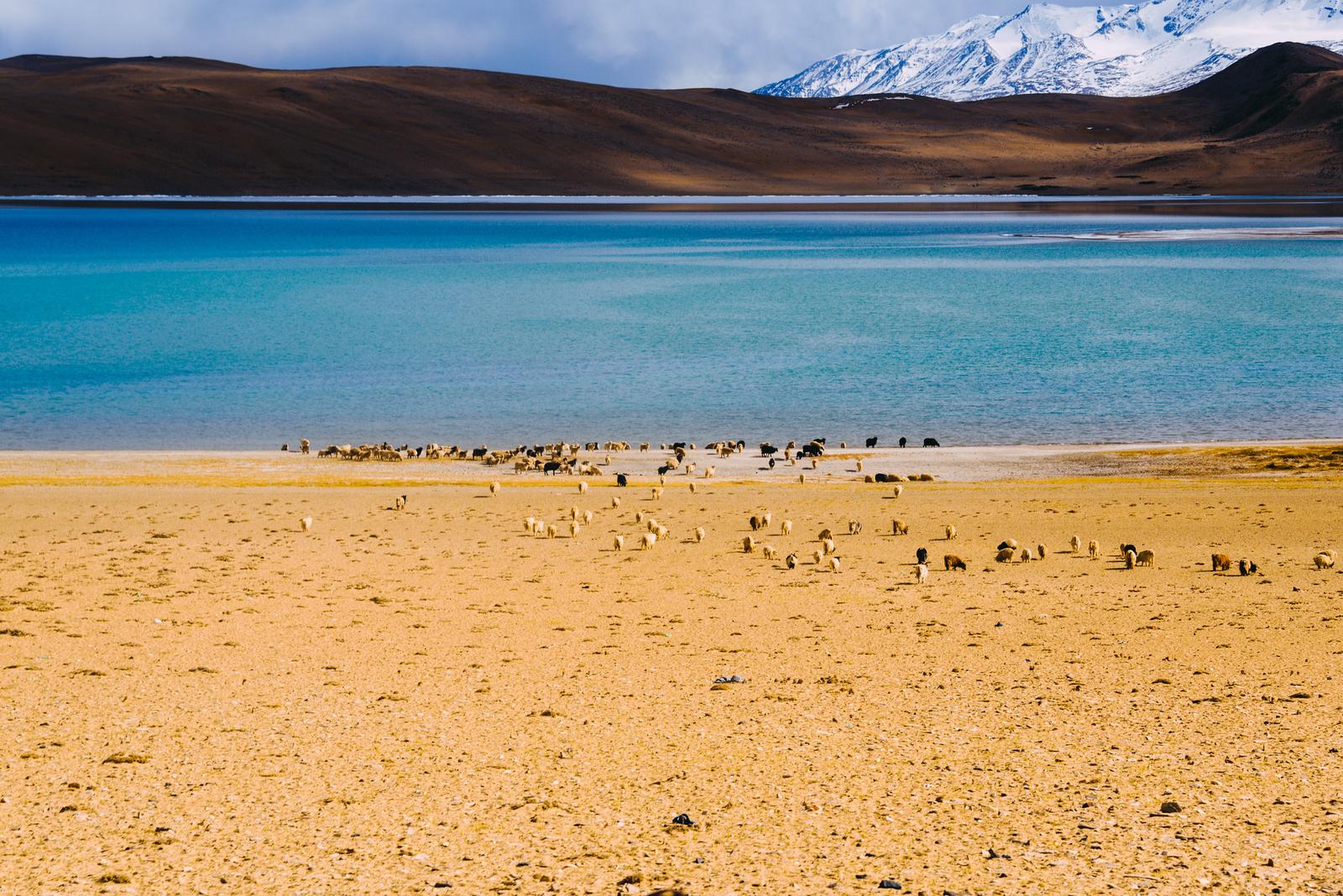 Actually, the lake was a surprise gift to me the passerby that it's lingering in mind even more than our main destination. A hidden gem truly.
After that we continued crossing the high desert. At the altitude of more than 4700m, snow caps appeared just above the golden terrain, like icing on the cake.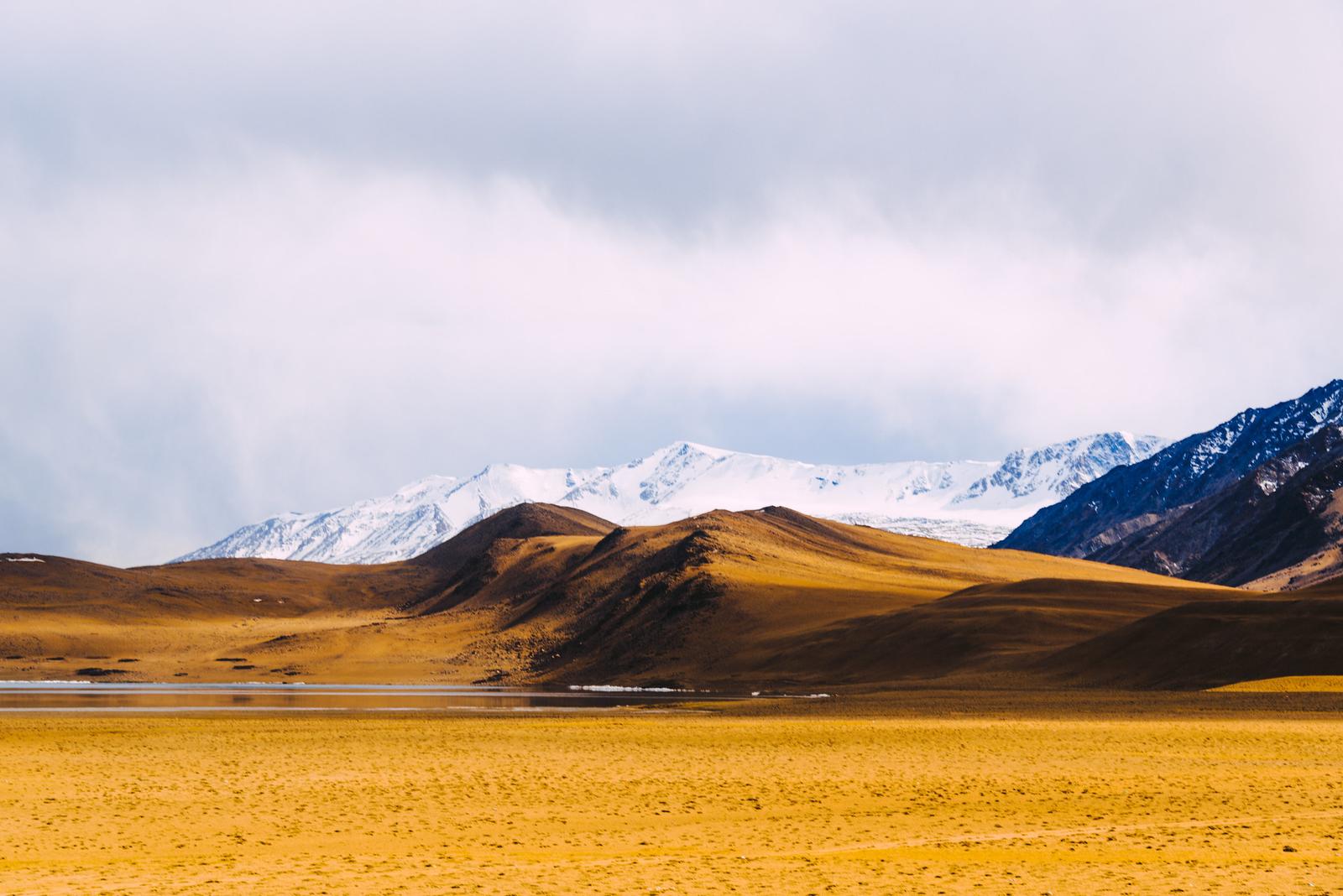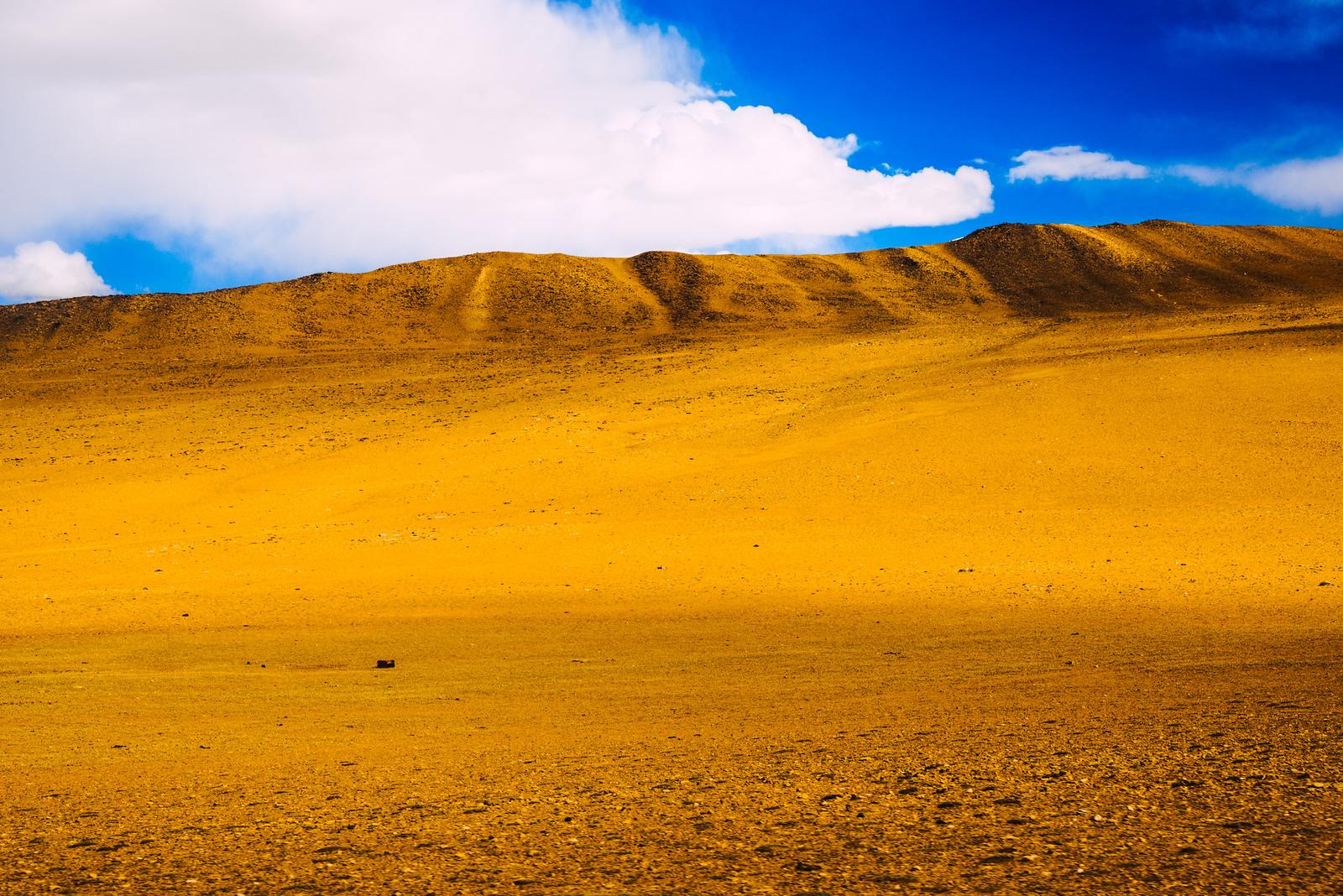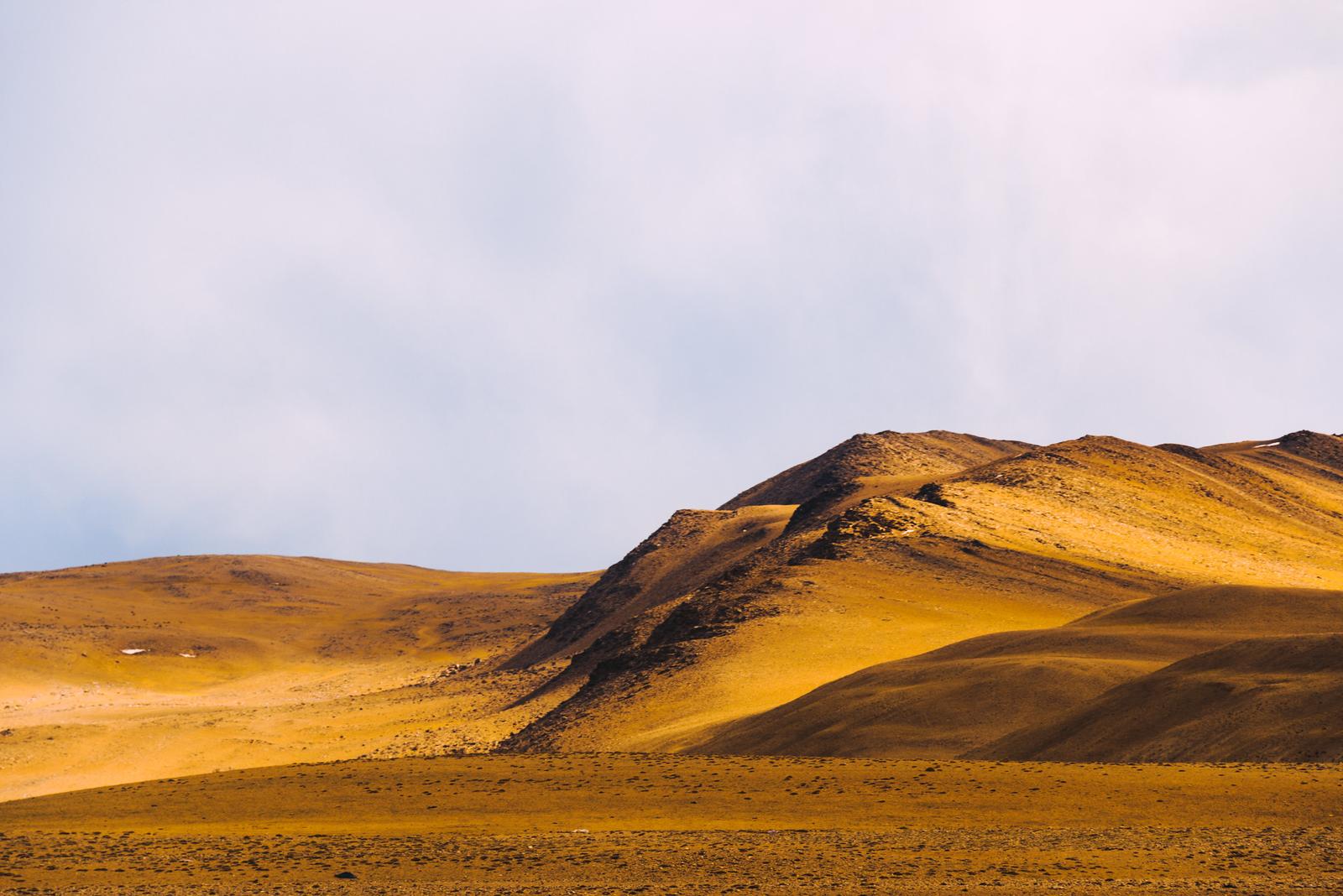 Tso Moriri
As nearer as we approached Tso Moriri, green hues of life came to stage again. The same thing had happened at Tangtse mentioned in the previous blog if you remember.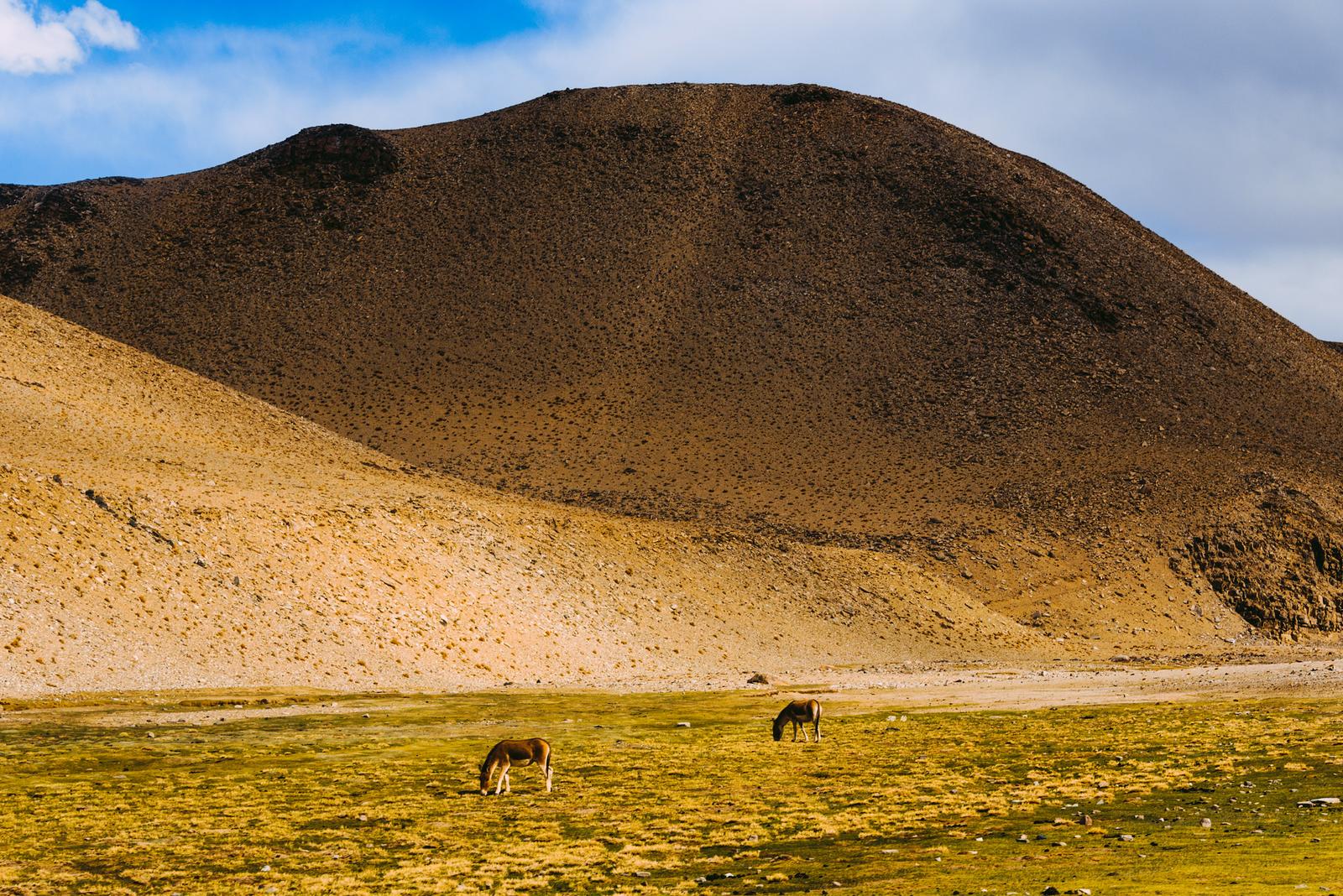 The first sight of Tso Moriri occurred at the lake's north point. The scene was spectacularly divided into distinct color strips of white, yellow and blue.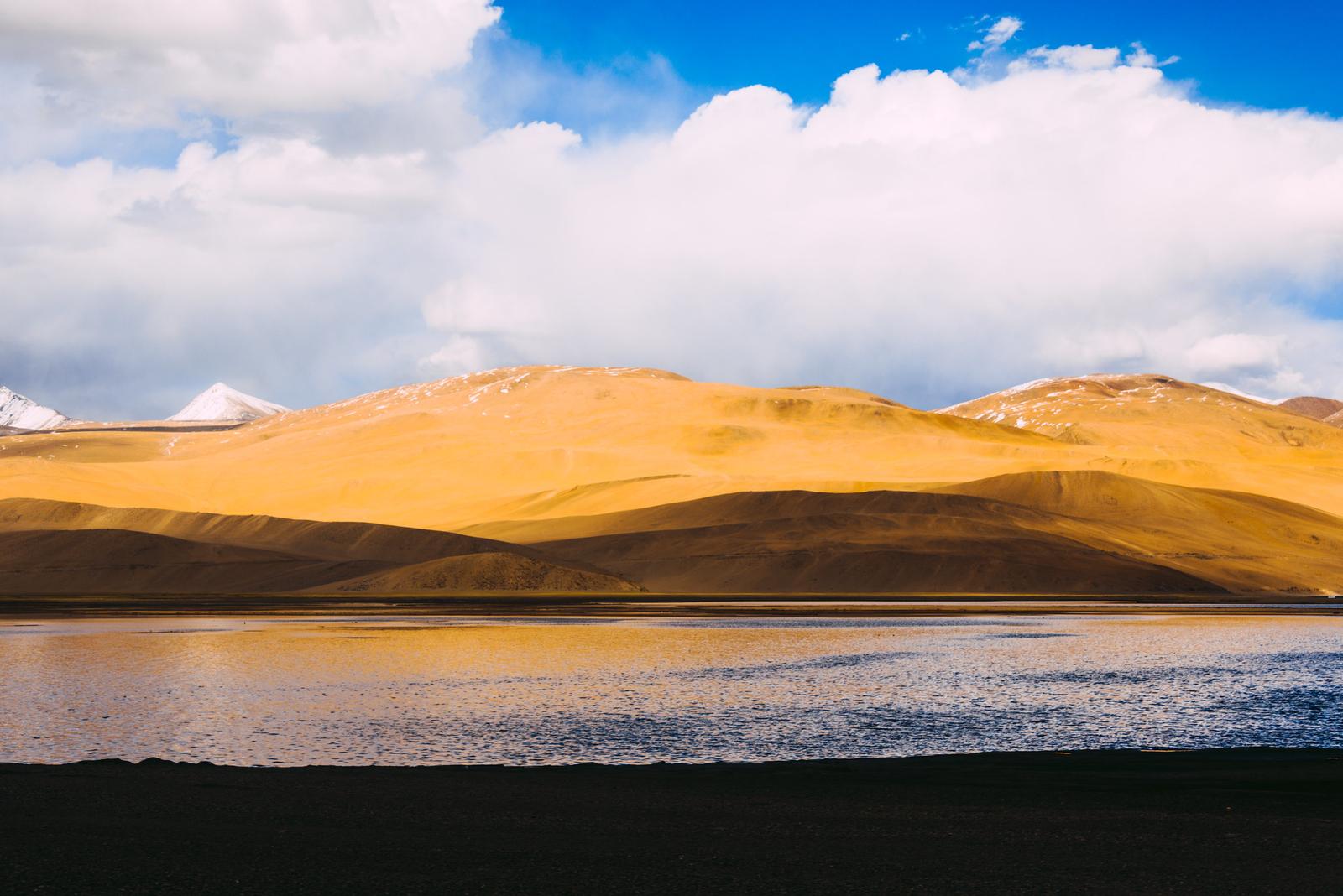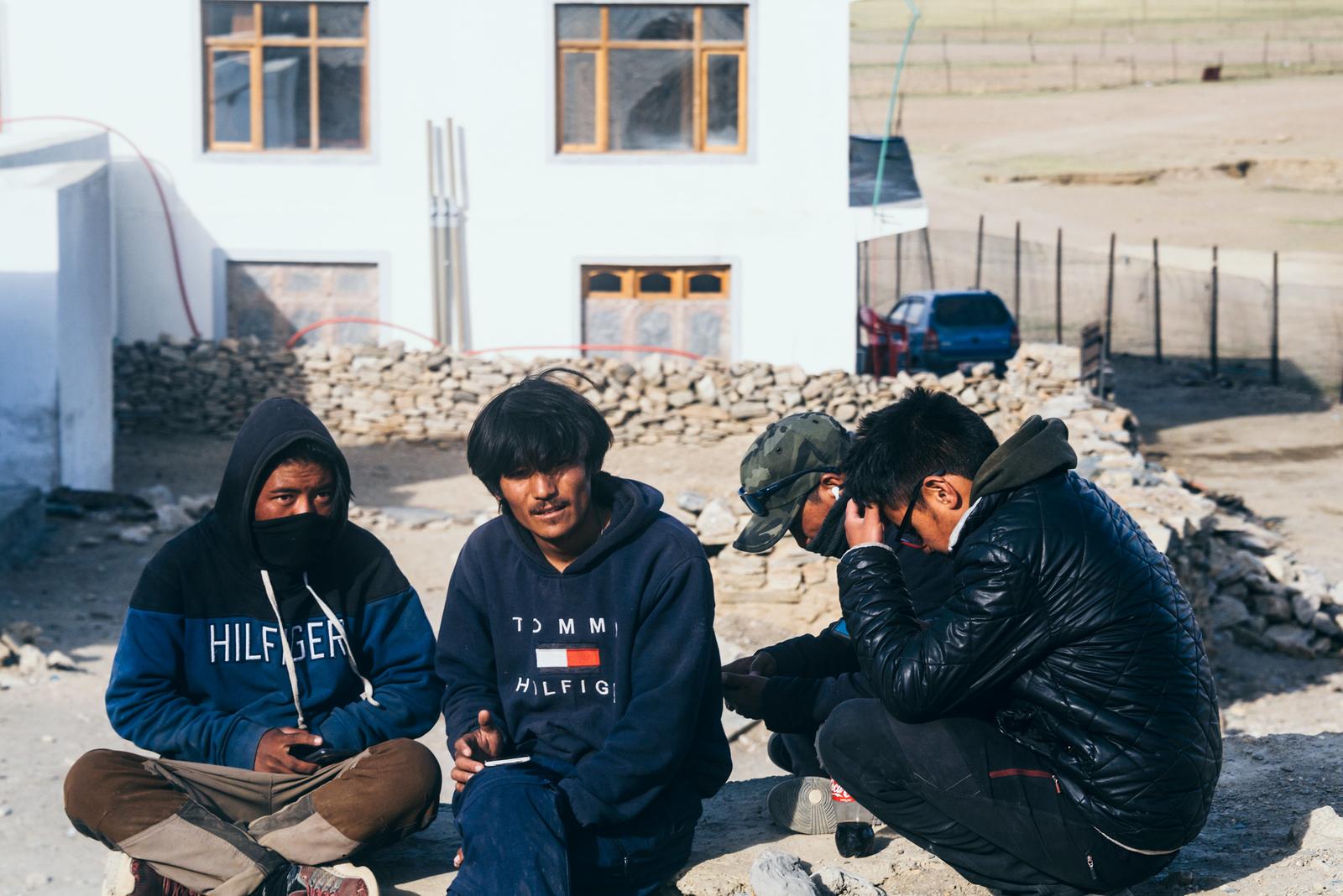 The driver didn't drop me off at the hotel initially. Instead, we took a short trip southward to enjoy a panoramic view of the lake during sunset. It's posed to have a more tranquil ambience compared to the bold Pangong Tso: even the donkeys and horses didn't seem to be bothered by our car dashing in front of their grass feast.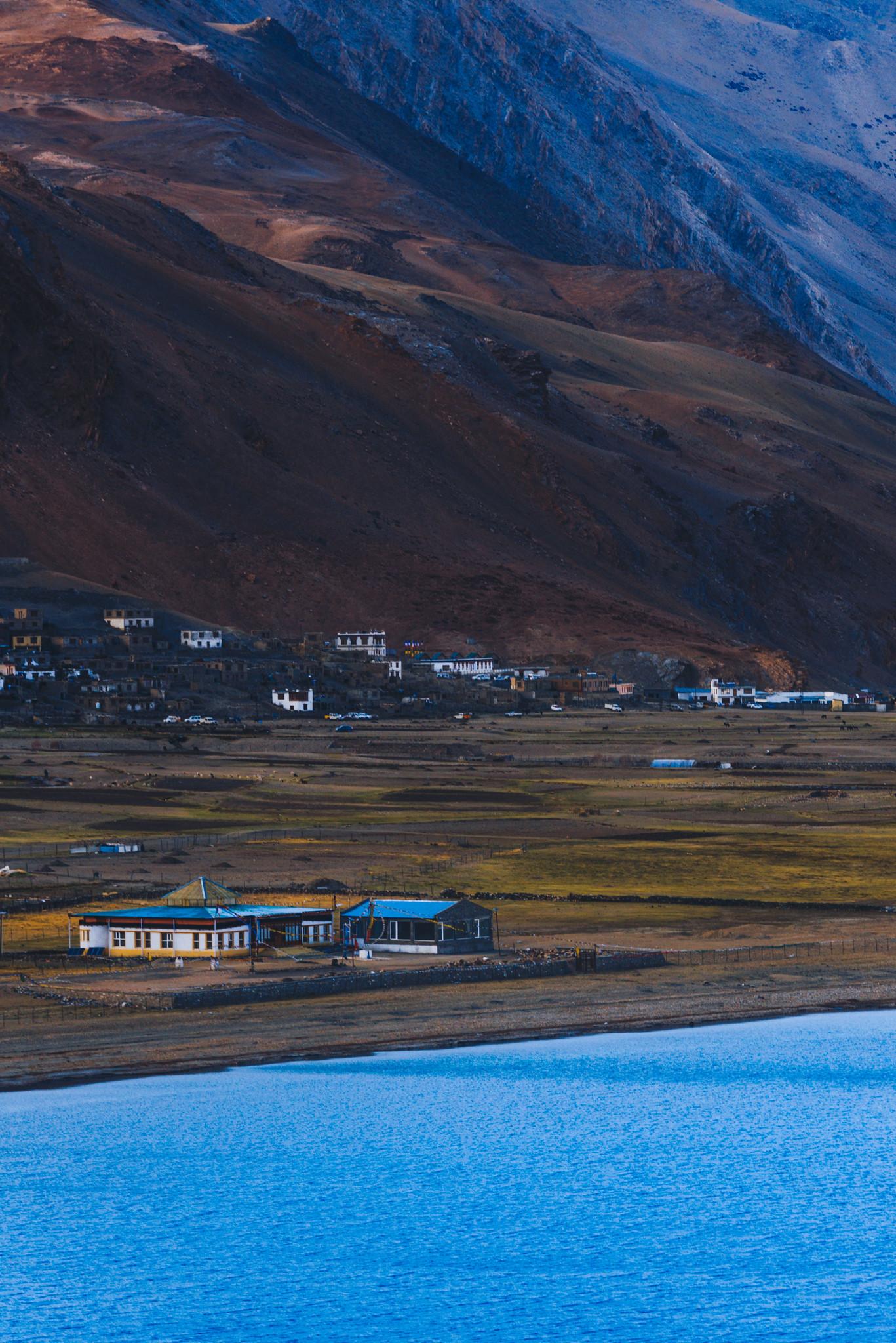 The lake, at 4522m, was actually at a higher level than Pangong, so it's not easing my mountain sickness any milder. I also had a hard time keeping myself standing firmly as the wind was fiercely chill. At least the day was sunny for us to thoroughly admire its beauty, only us, no others in sight.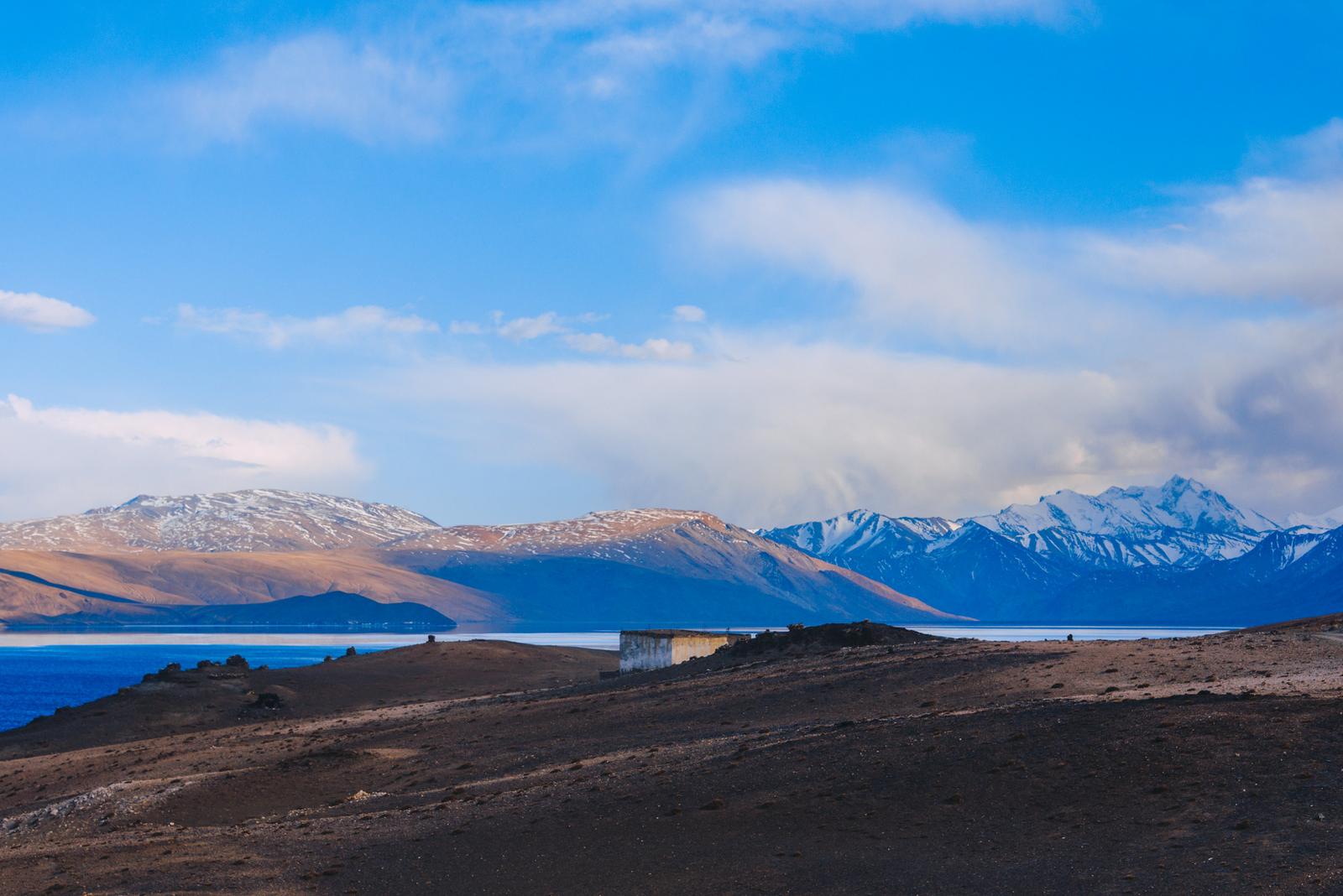 Time to get back to our hotel. Yes, hotel! It's a 'proper' hotel with rooms, reception area and porters, but lacks the most fundamental modern facility, internet. However, being in a heated room with mattress and hot tube bathroom was such a pleasure then.
By the way, I had a weird dream that night, while my stomach was grueling due to too much curry and spice on the daily menu.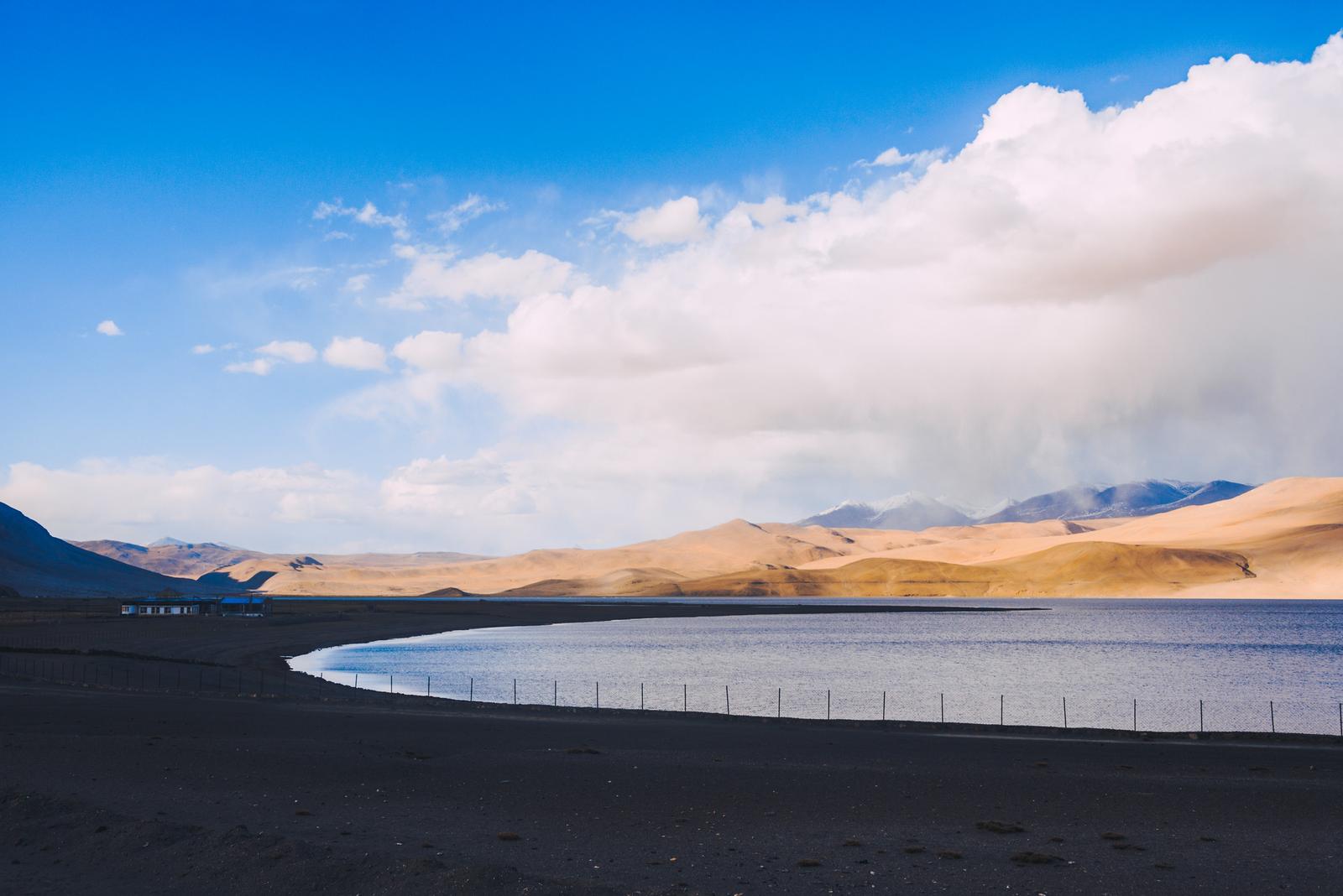 Journey Back on Pologongka La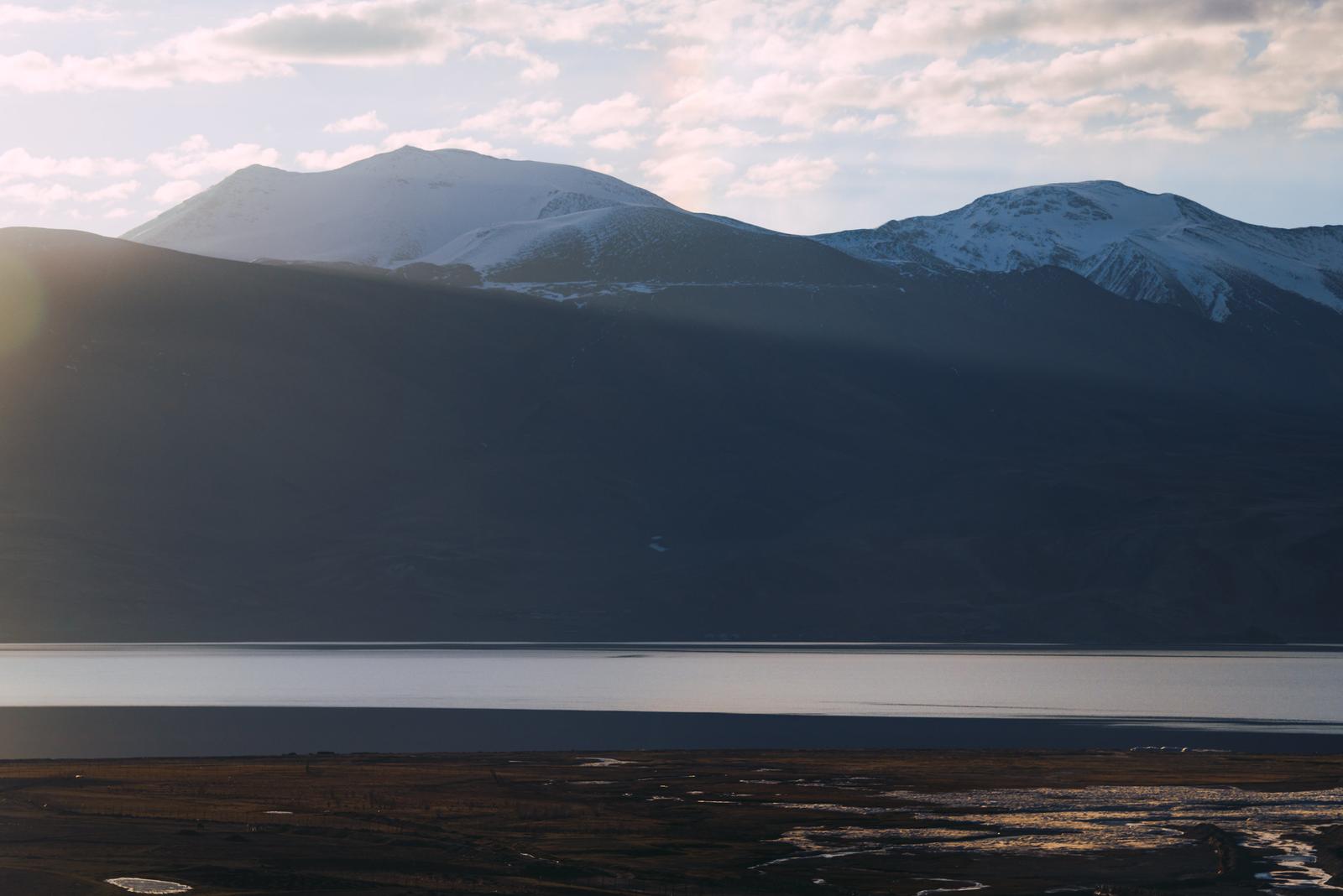 It's time to travel back to Leh after served with a hearty portion of landscape wonders during just a last few days. A refreshing morning after days of modest hygiene, but I still needed to take paracetamol to ward off headache.
While waiting at the hotel car park, the scenery down the lakeside was a reel recording local's daily routine, with herders leading their animals to the meadow, glam smoke from some kitchens cooking breakfast and chitchatting elders.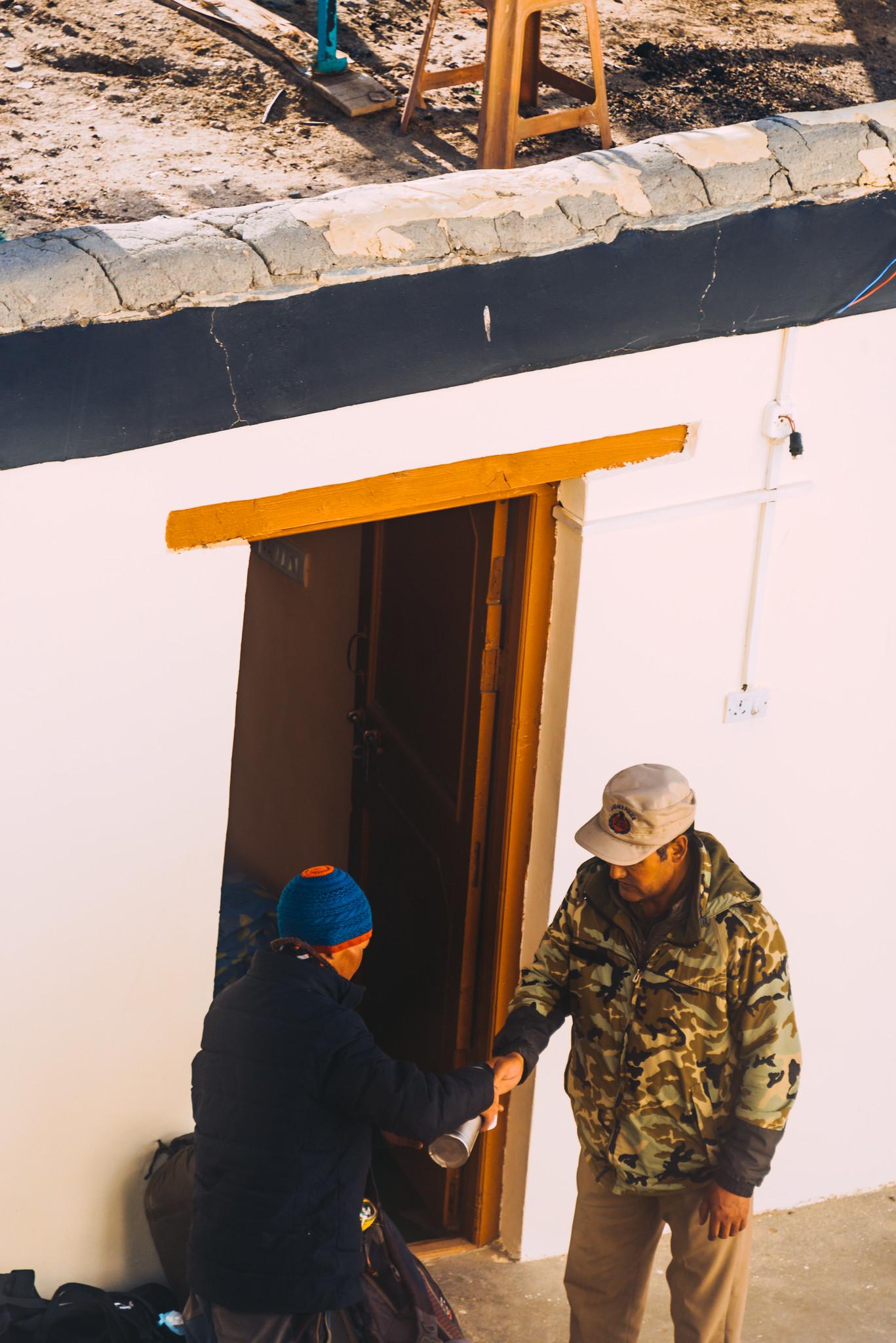 The last section would be the longest and roughest drive, as most of the time we could only enjoy the scene through car window.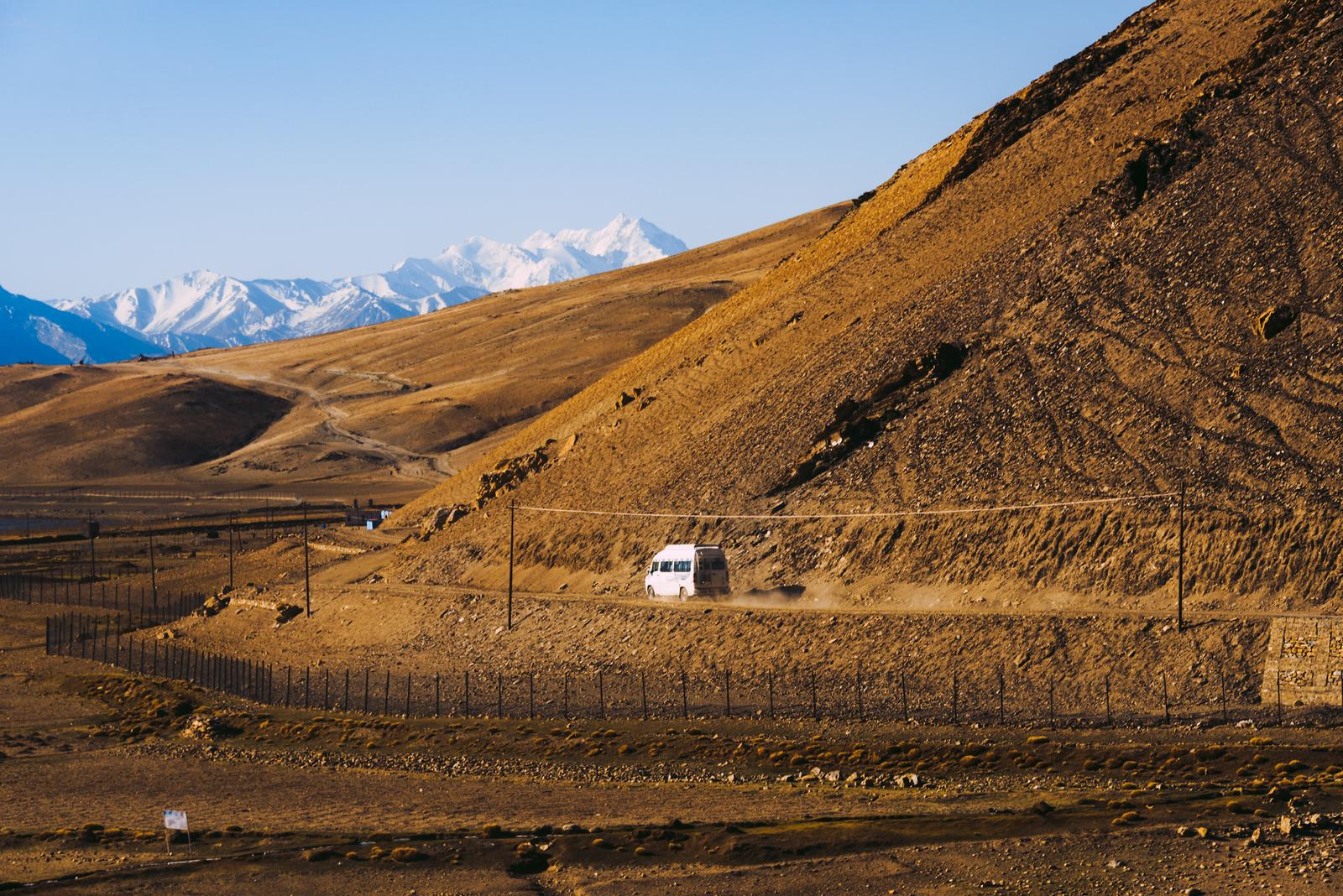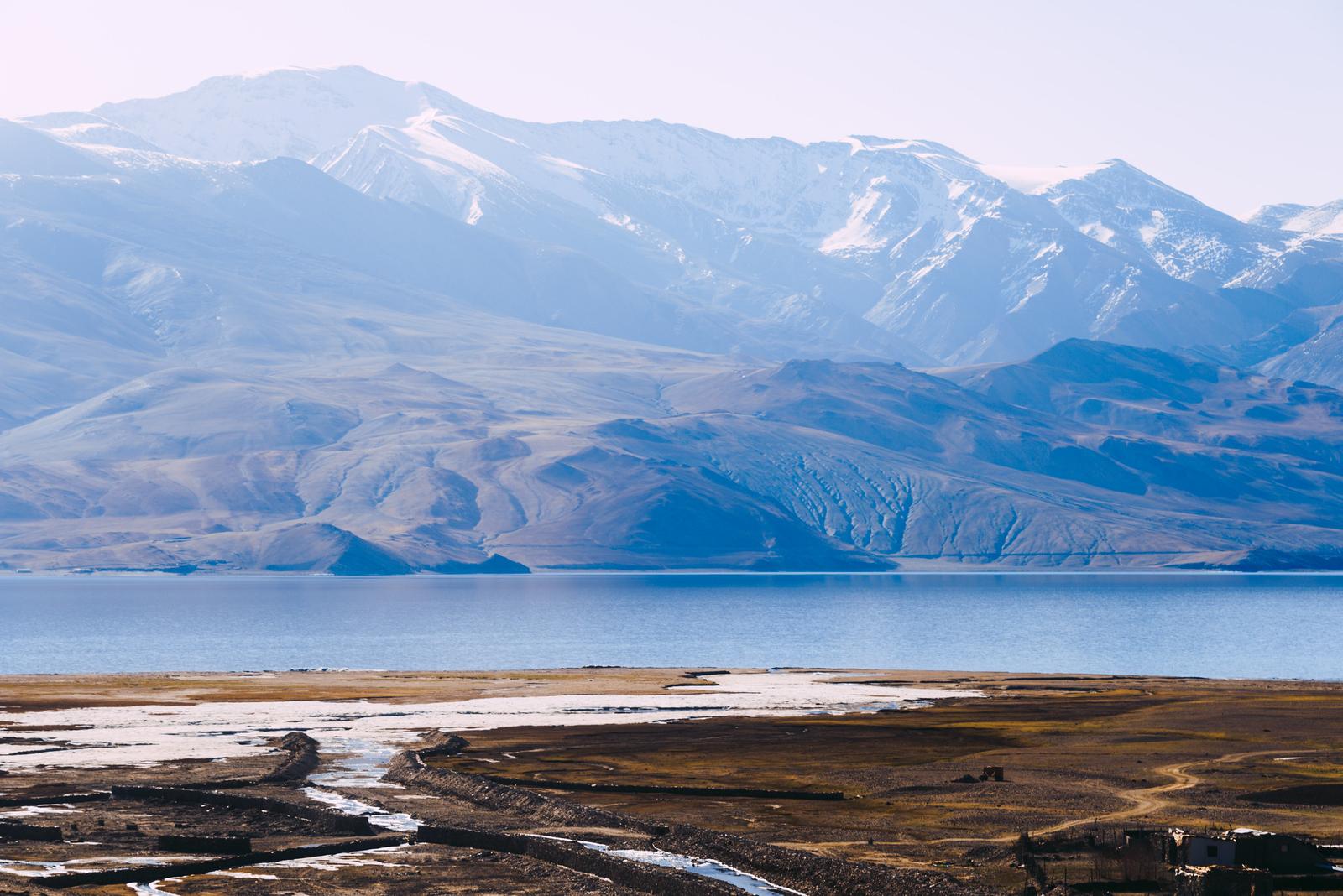 The shapes of terrain were unveiled under the taintless sunlight of a May morning. Undoubtedly the Tso Moriri - Kyagar Tso route section was a gentle hidden beauty that didn't make us sweat too much while shaking on rocky roads.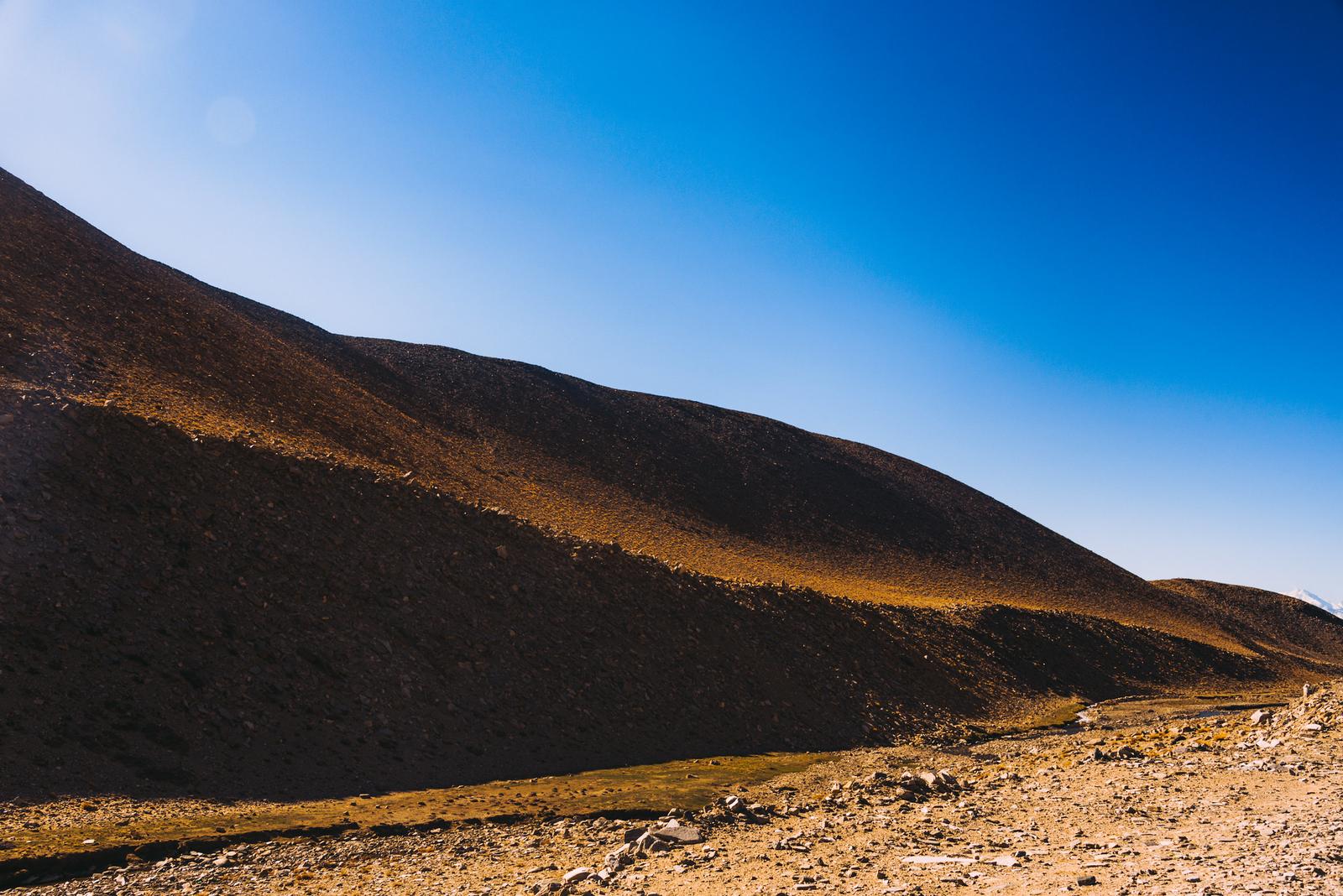 We met again Kyagar Tso, crowded by the herds - a rare sighting on this journey.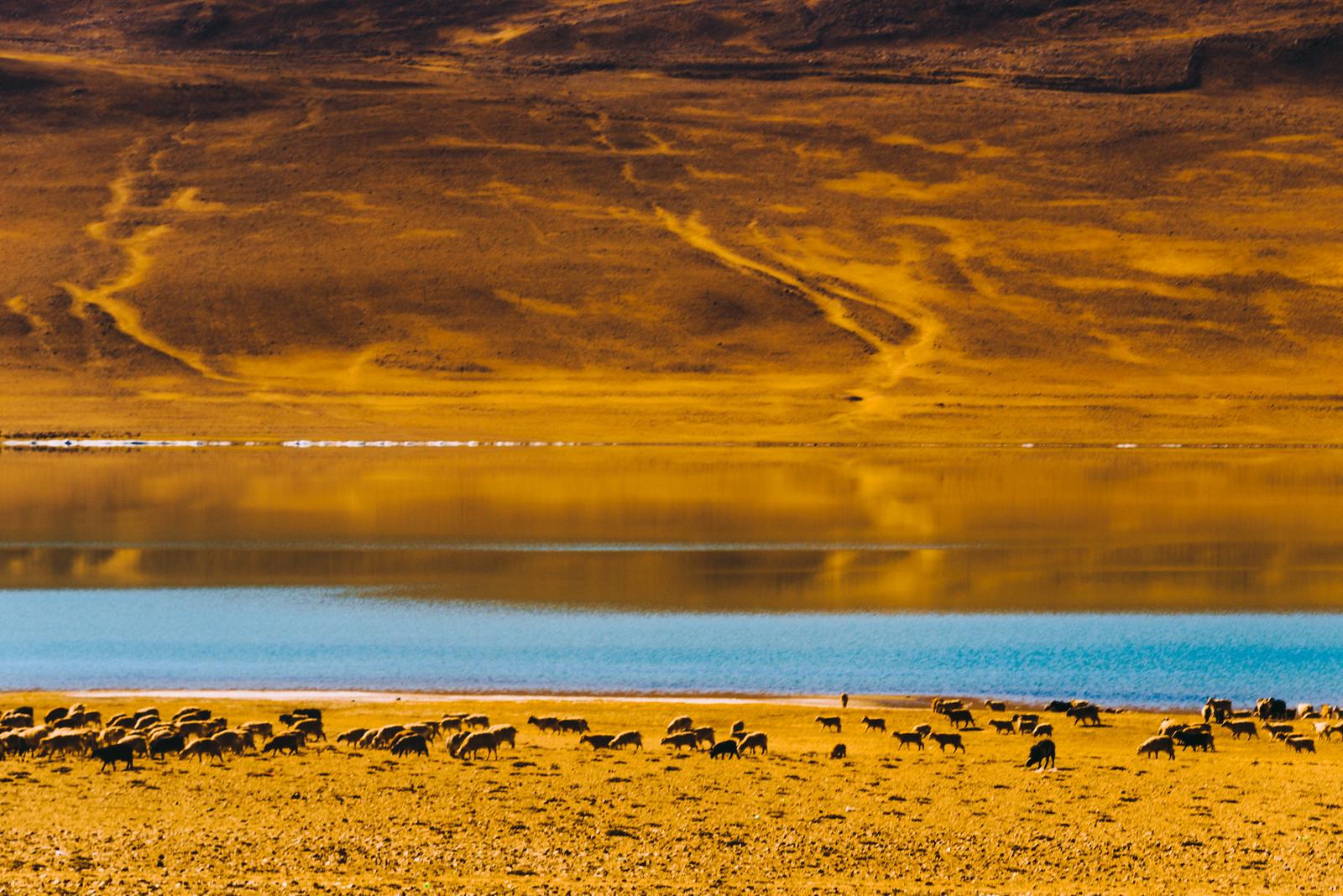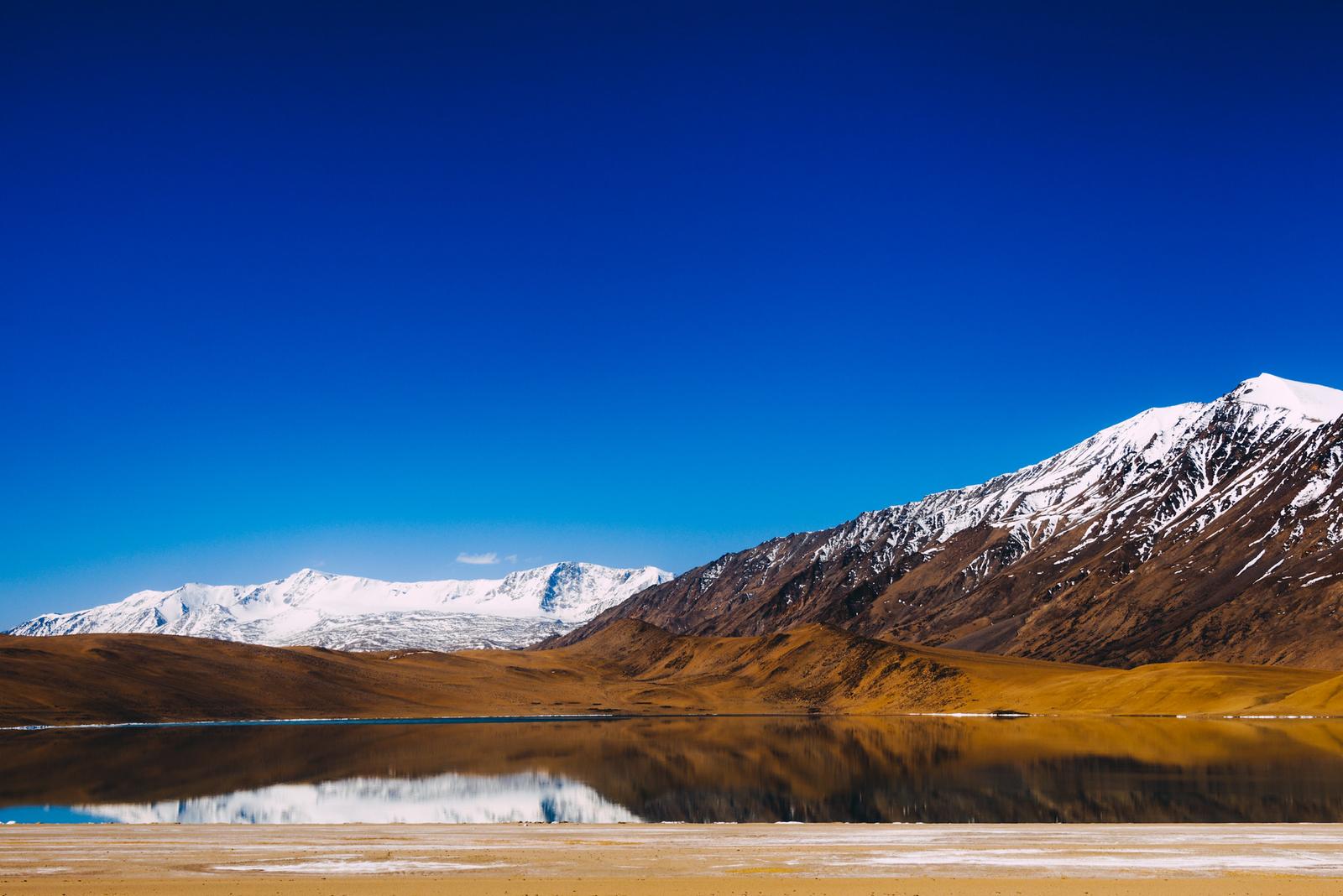 The long pass to overcome was Pologongka La. The path wasn't a proper road, and sometimes it felt as if we were the only moving object on the route. That can be the most unlucky happening if your car breaks down here.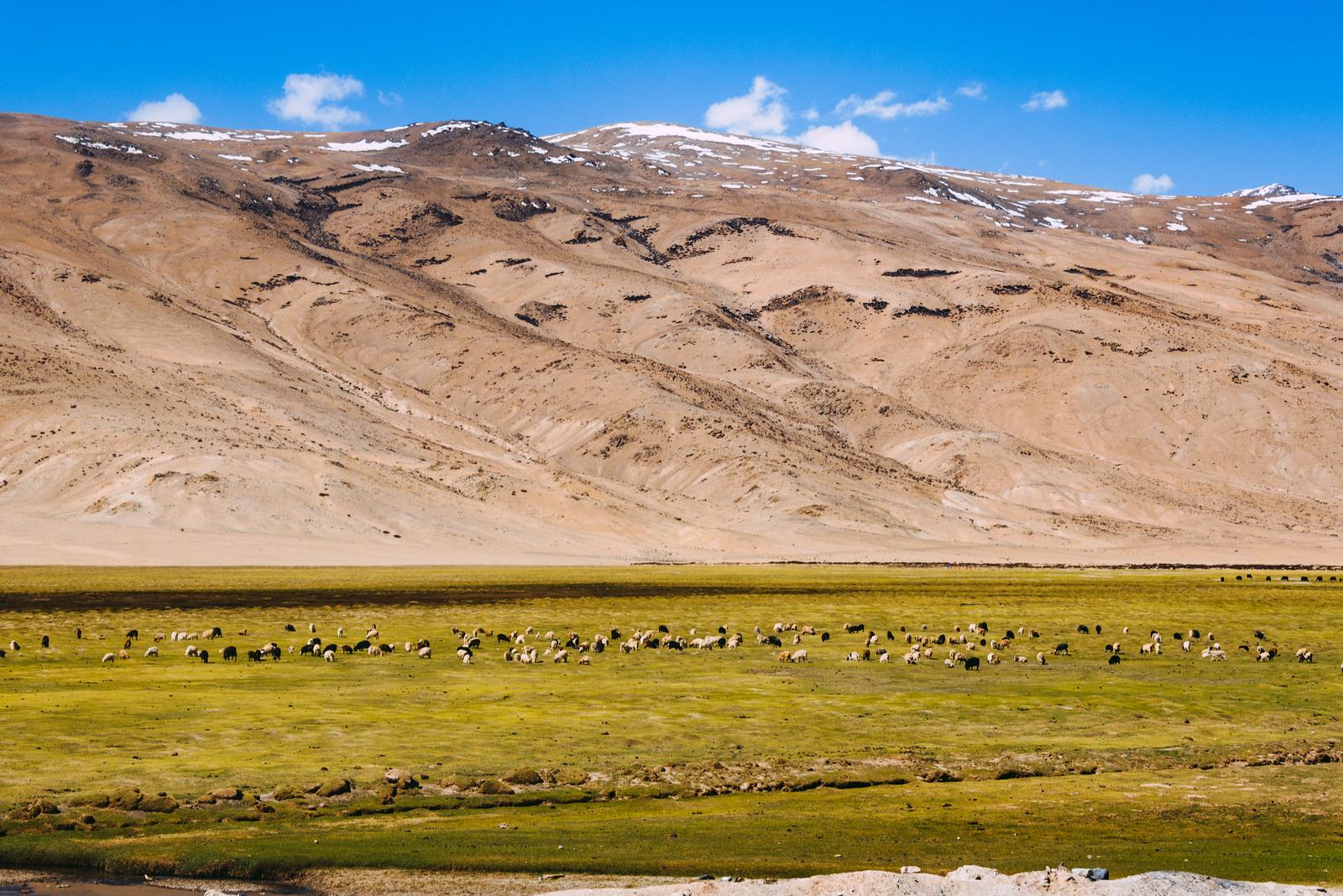 Just until we were about to merge onto Leh - Manali Highway, near lake Tso Kar, that we could see human, towns and vehicles again. We stopped by Thukje, a tiny village by the lake. In a canteen tent, we had a quick lunch with Maggi noodles and enjoyed hot chai.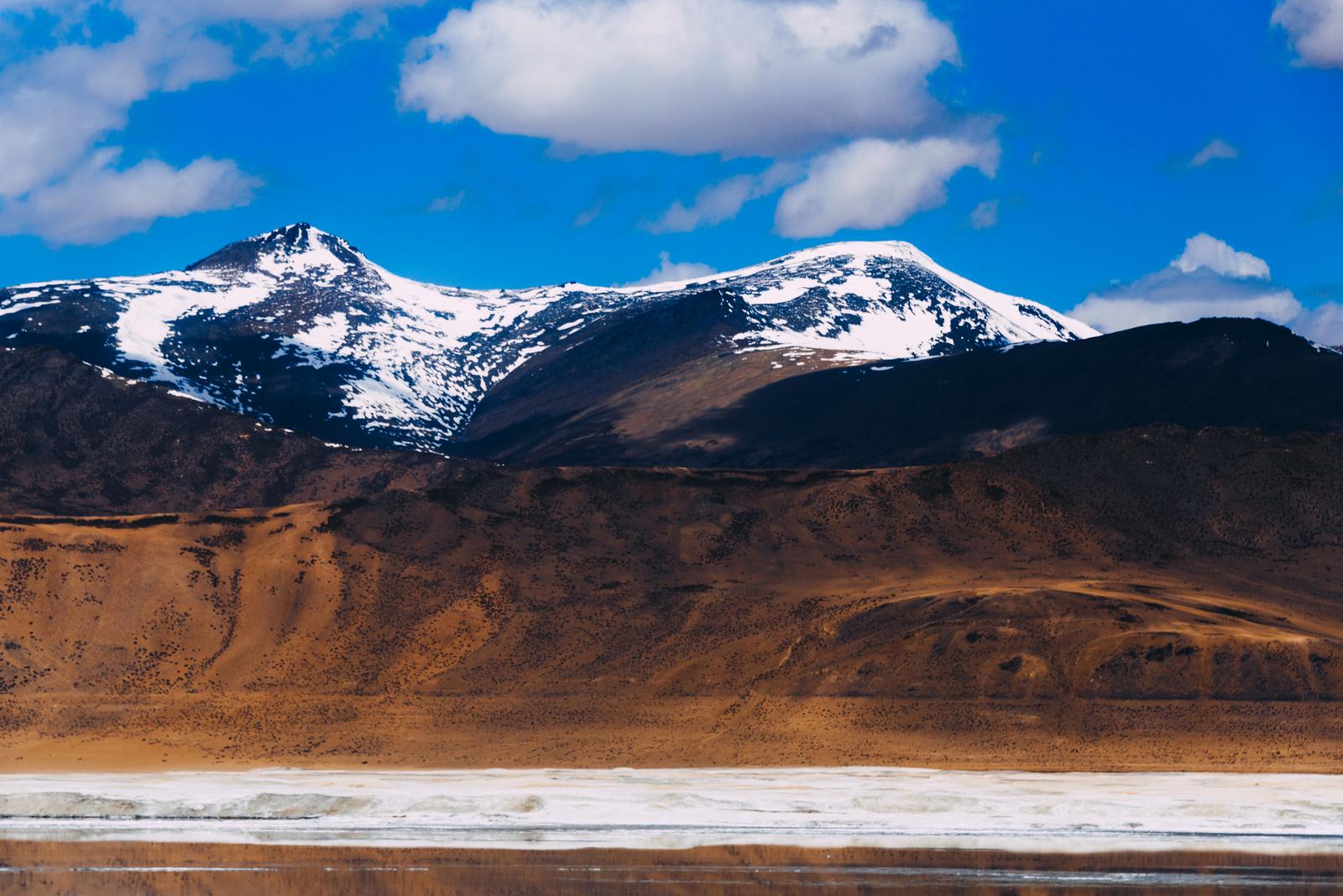 It's not over yet! Even already on the main highway, we had to pass Taglang La. There's a bit of traffic jam due to snow blocking the road forcing us to wait midway.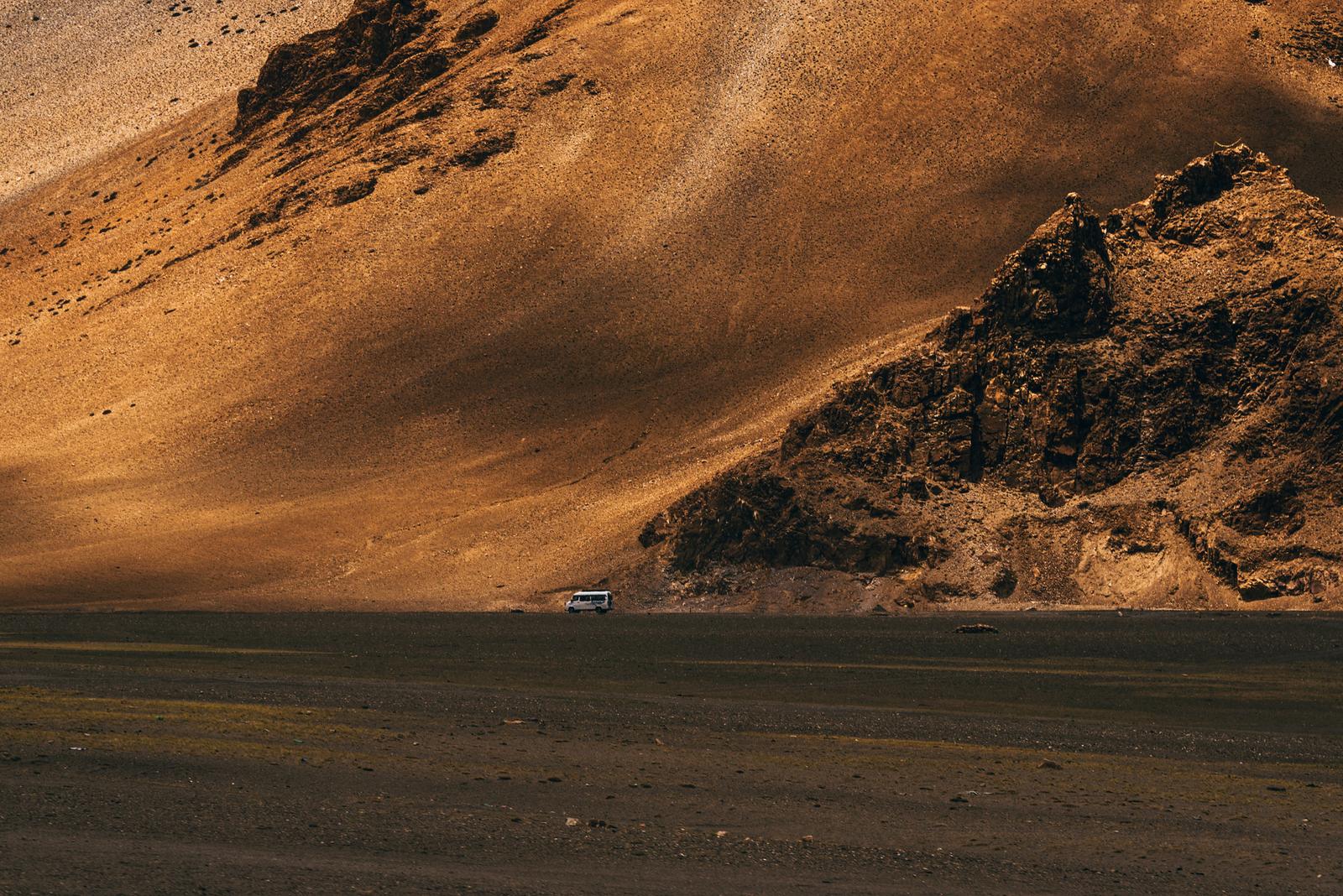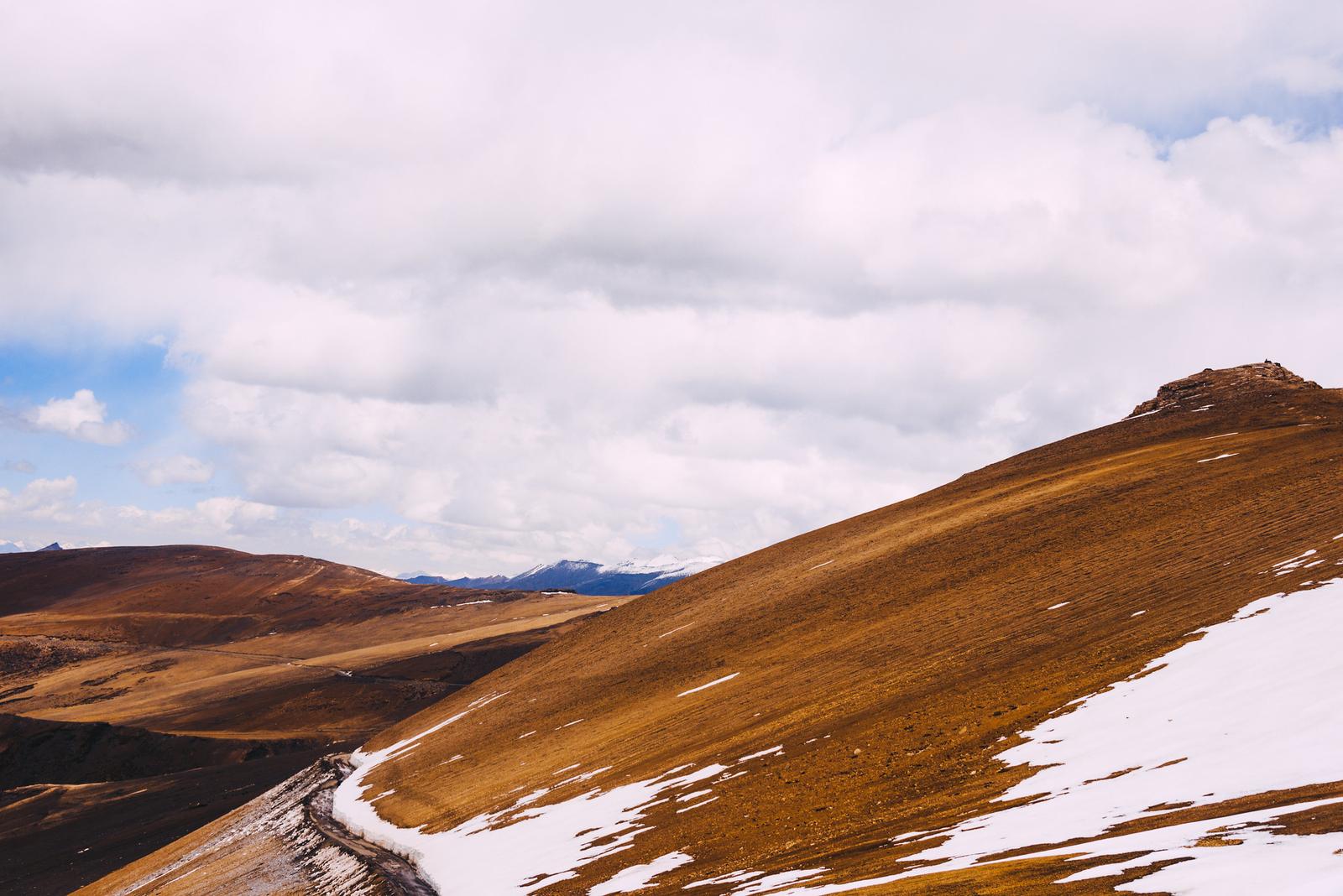 Having finished this last pass, we crossed the unique, spectacular purple mountain range near Rumtse and Miru.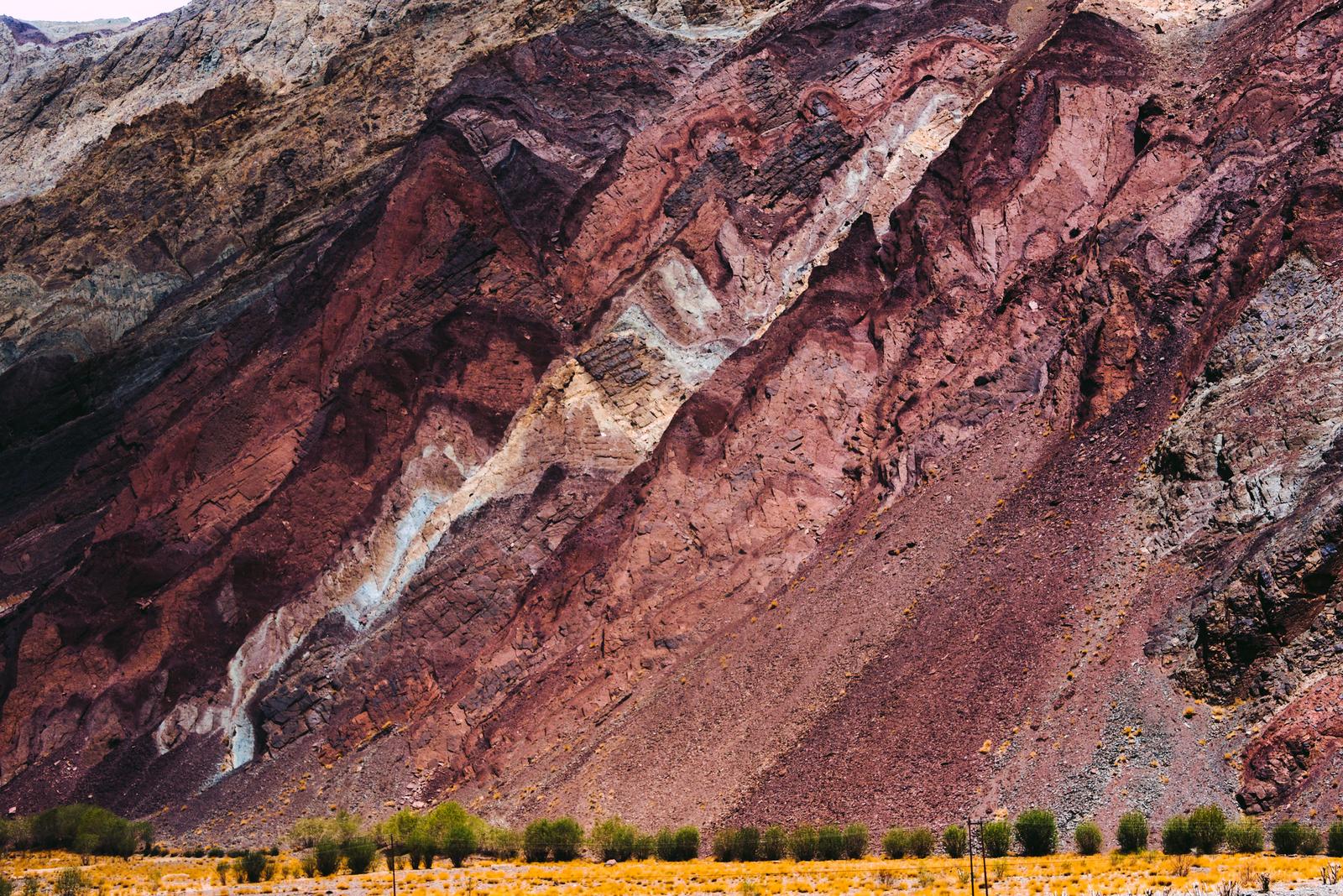 At the end we're back to Indus River again, going by the towns of Karu, Thiksey and Shey. You may pay a visit to Thiksey Monastery or Shey Palace along the way. My schedule included those places, but at that time I was too exhausted and just aimed at Leh - the convenient, 'bustling' town in this remote area.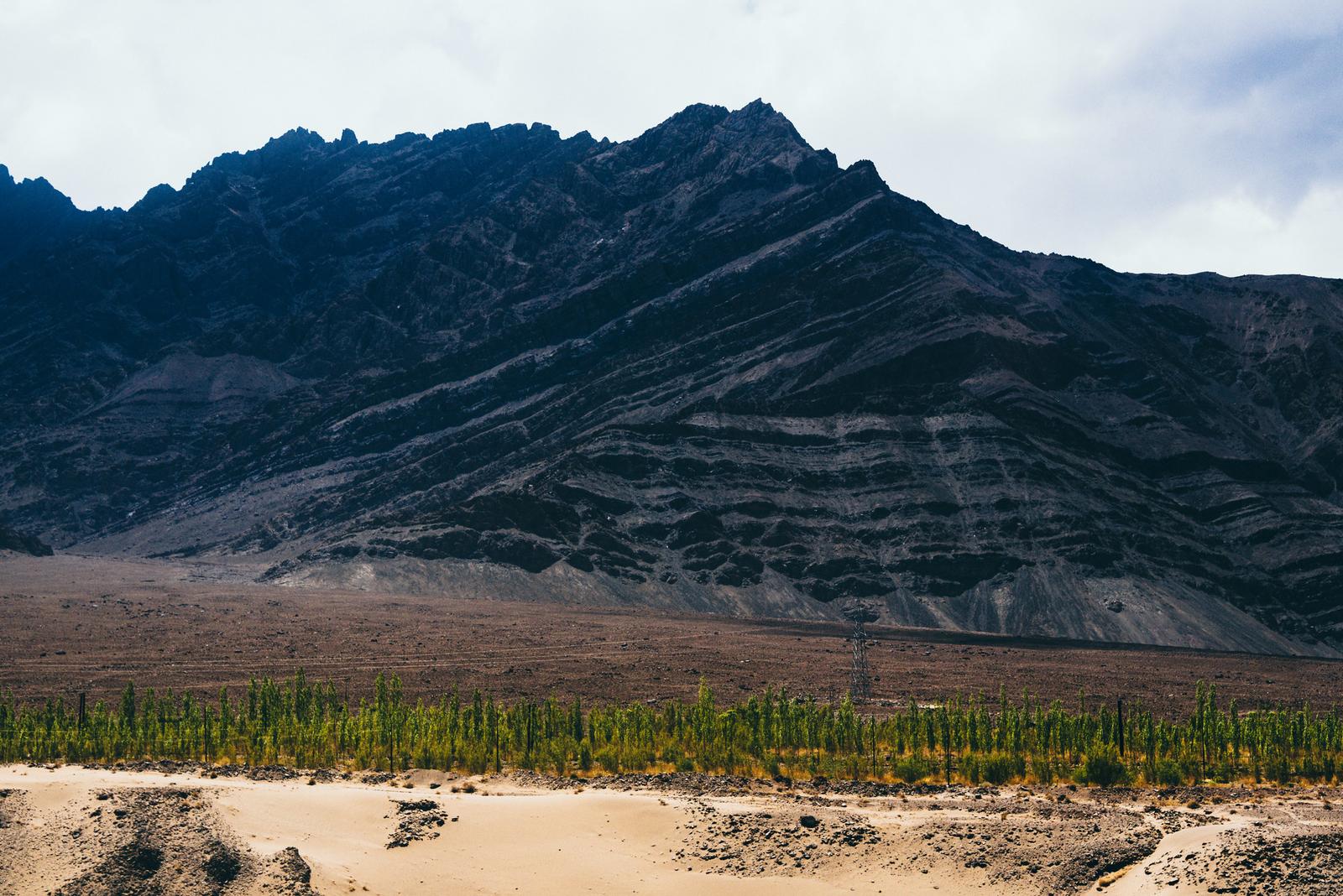 Leh became livelier in front of my eyes than ever. Having a fresh cut of papaya served by the receptionist, then vested my breath to go to the market and found no post office working. At that sunset time while climbing up the sloped pedestrian way, the city vibe was as if stepping out from a movie scene.
What did I do the last night there? Eating curry and try to watch an Indian cricket game on TV, which seemed to be everyone's focus. The heatwave would hit me hard in Delhi the day after, whatever.