For such a long time I haven't been writing, either due to spending time on clearing my travel photos backlog, or being too eager to translate those old posts from English to Vietnamese.
Certainly this is a special post, for it is the first one I've ever composed in Vietnamese from the beginning, the first about a place in Vietnam, and for its own nature: the first trip ever after COVID when all those flights and streets were eerily deserted.
Sunset on the Hills
That was the second chance I'd been to Da Lat, the first had been one year before, each had its own characteristic yet bore the same COVID feeling: exaggerated carefulness, vaccination certificates, desertedness, face masks, spiritlessness. The privilege of being one of the first travel guests was that you owned the whole thing: the whole view, the whole space, the whole soothing sounds of idle traffic and human voices.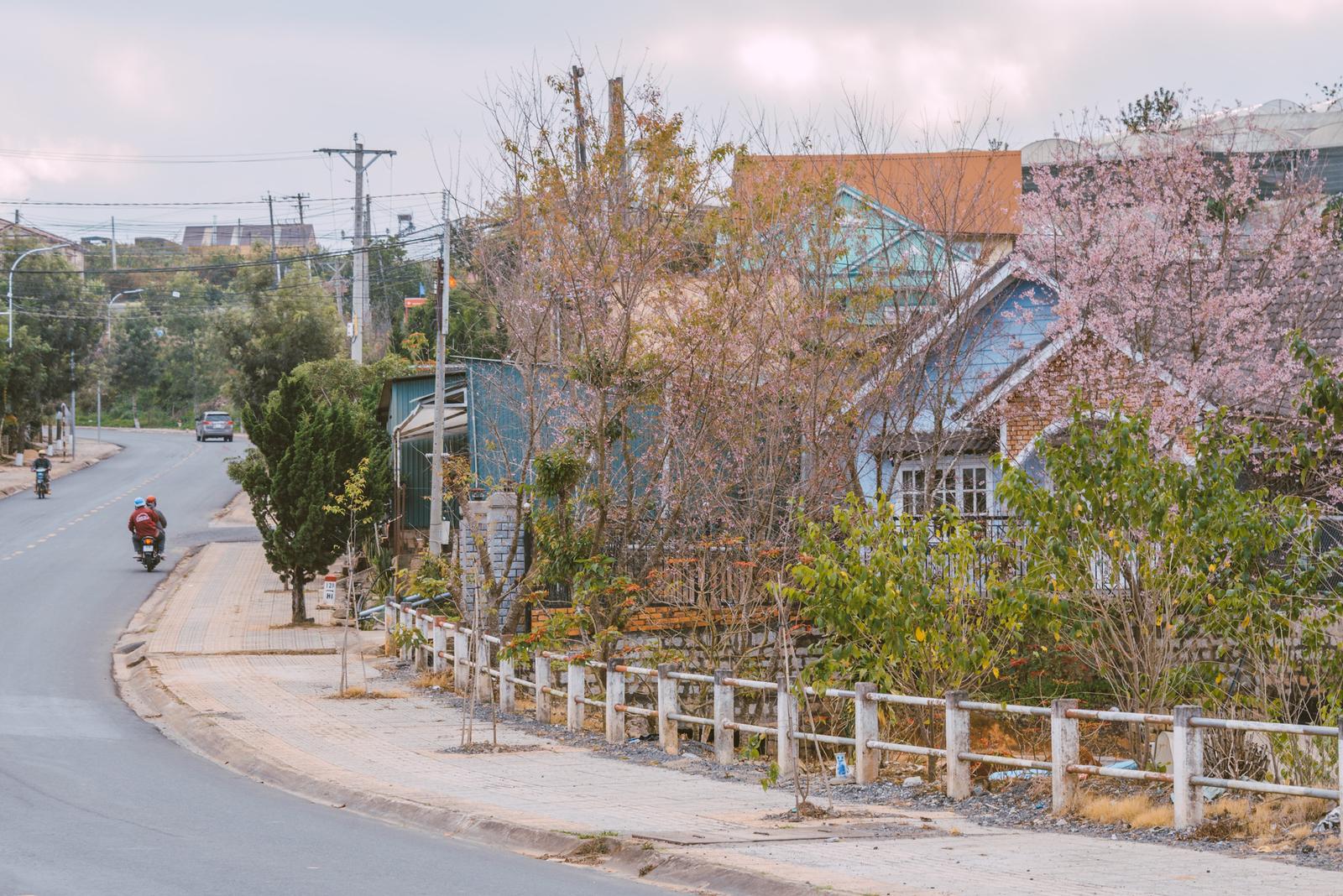 No single month could be better than January when planning to go to Da Lat: the deep blue sky on which the sour cherry exposes its prettiness. At that time it had been boasted all over the newspapers, but it was such a kind of ephemeral flower, when I reached Da Lat the places were just left with a few blooming trees here and there.
I'm too familiar with traveling by myself, but this was the first time I was on a scooter alone dashing through the wind chill of winter - spring. Oh I forgot, this post wouldn't show you the popular check-in spotlights, and it might be totally different from that Da Lat usually seen on travel brochures.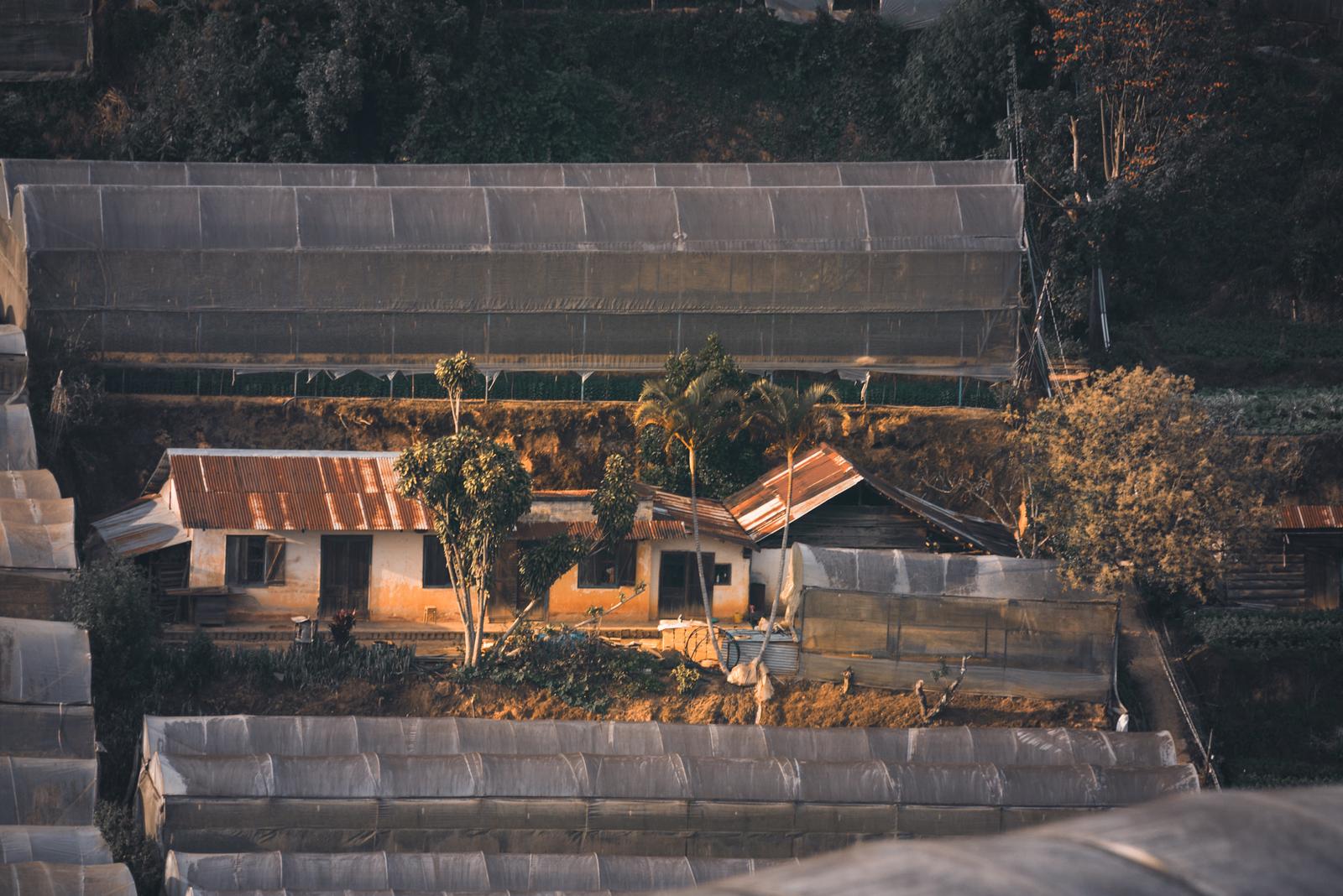 I trailed along National Route 20 eastwards to Trai Mat, as I heard there was a coffee house Hoang Hon Chieu with spectacular view as in its name. Though the roads were so clear for an effortless ride, I still needed to seek help from Google Maps because it's my first time there, the scooter was not in good shape and I didn't have muscle memory for this different brand of bike.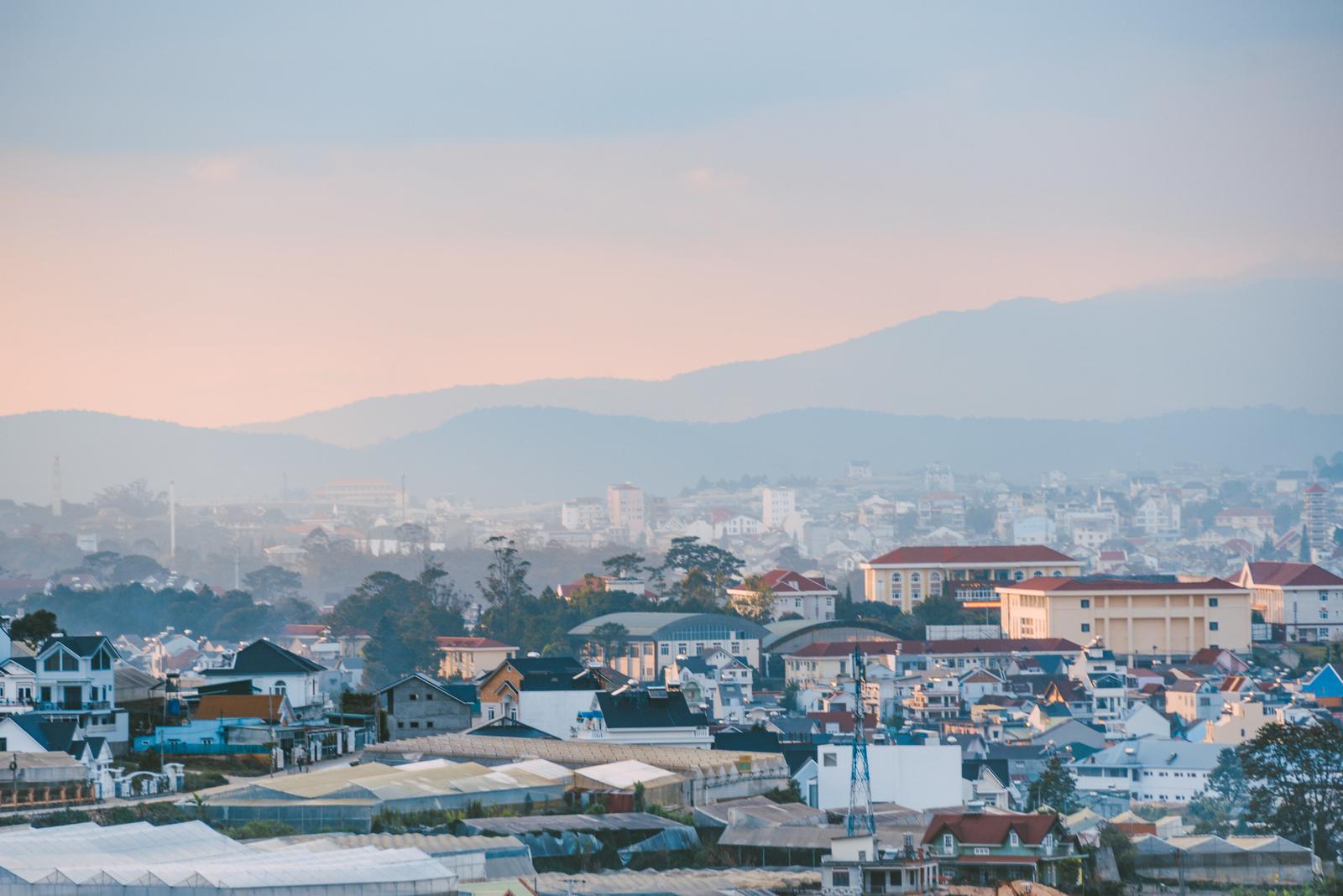 It's not worth it if I just came for the greenhouses' white covering or the hand-in-hand lovebird couples. What I was searching for might have been another thing.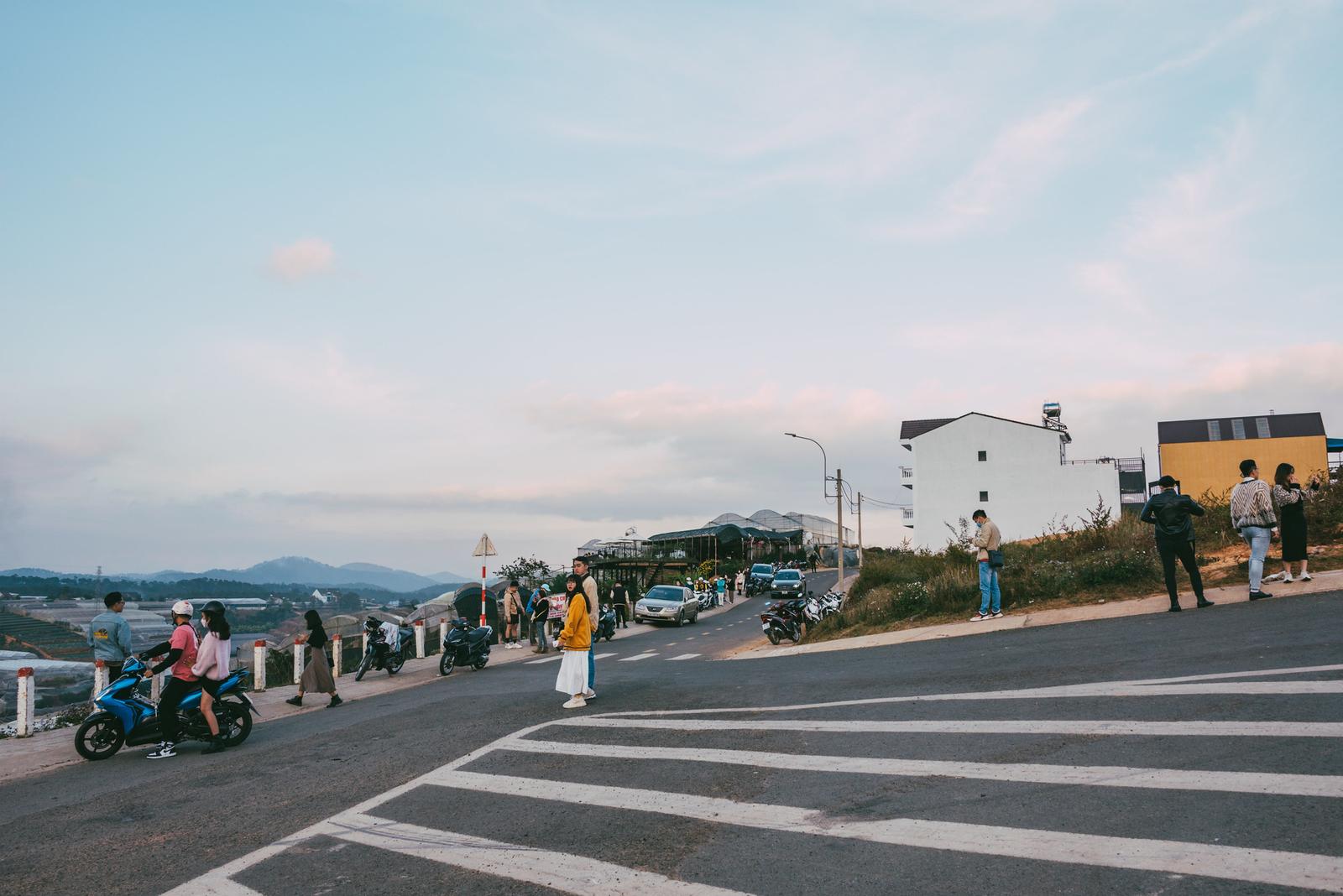 …and the special moment had come
For a moment I thought about proceeding to the next destination, but there're something holding me back, telling me to continue wandering on this road - by its side lay a valley, until the sun disappeared from sight.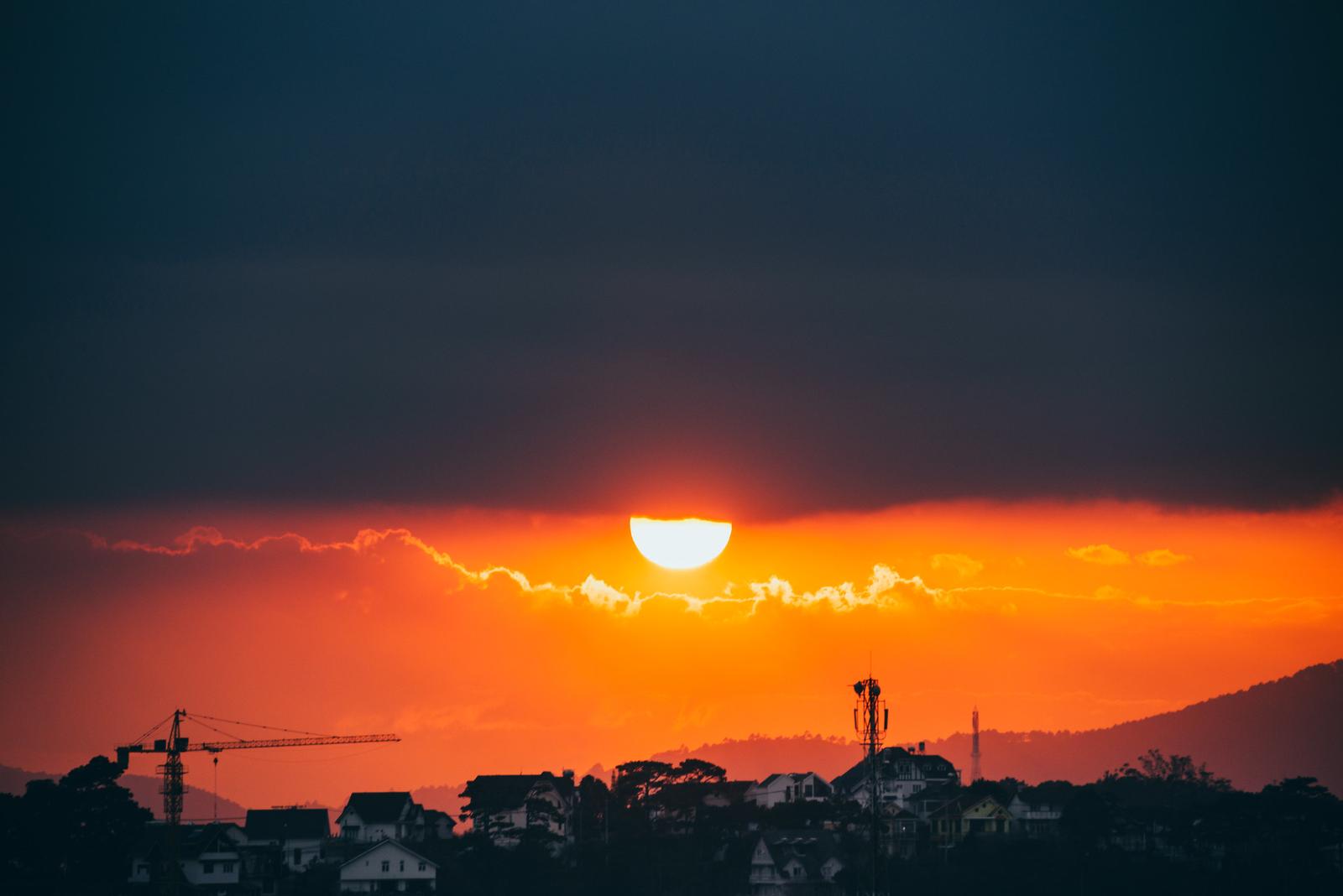 The clouds were blanketing half of the sky at the time, leaving the clear horizon out; for that reason, when the sun was setting, its upper half would be covered, and that was such an exceptional scenery.
Anyway, the most impressive takeaways were the photos not particularly capturing dusk, and they were my most favored photo series in 2022. Let's start: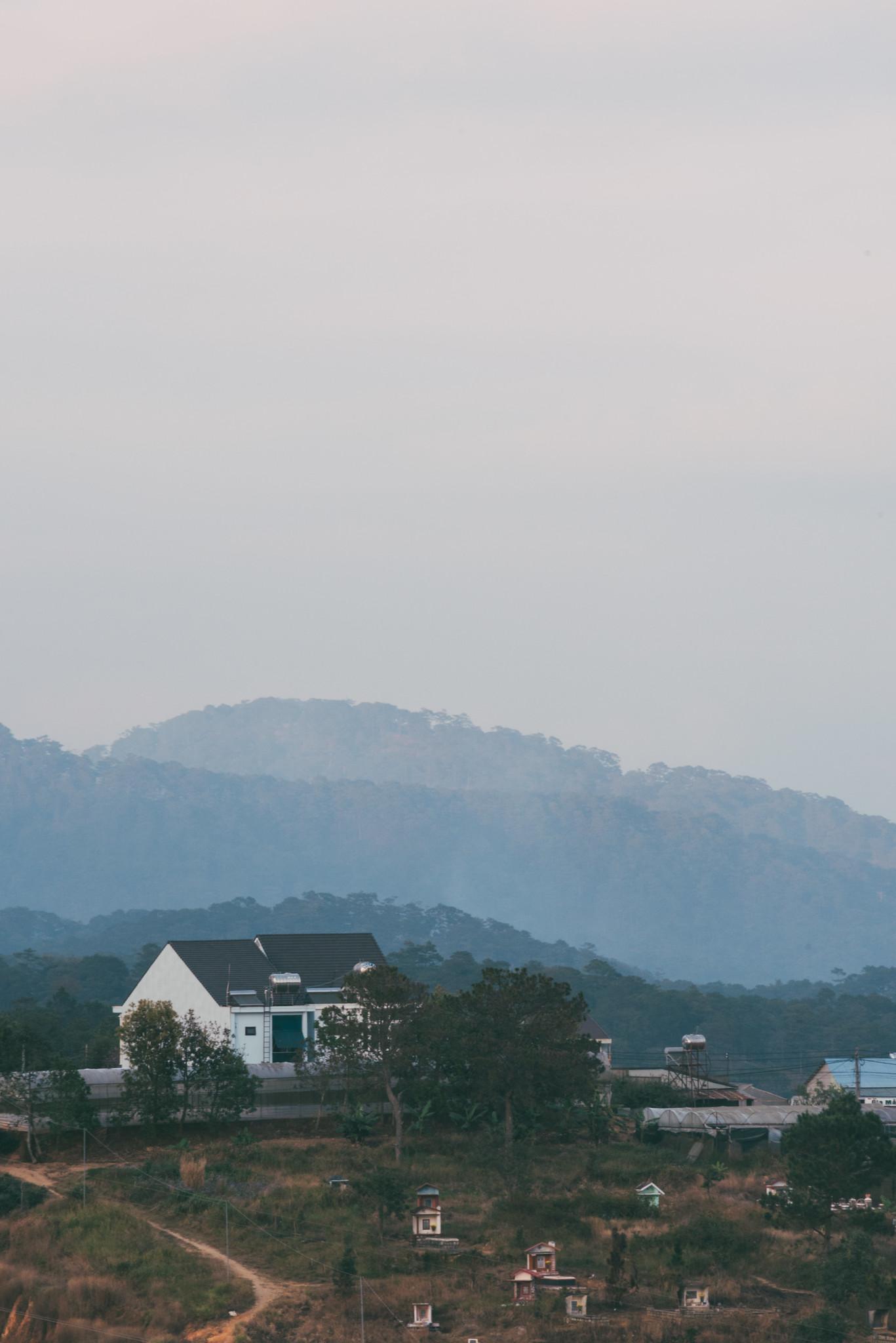 Maybe it's all about the eeriness owing to the mist and those dim, cold lights.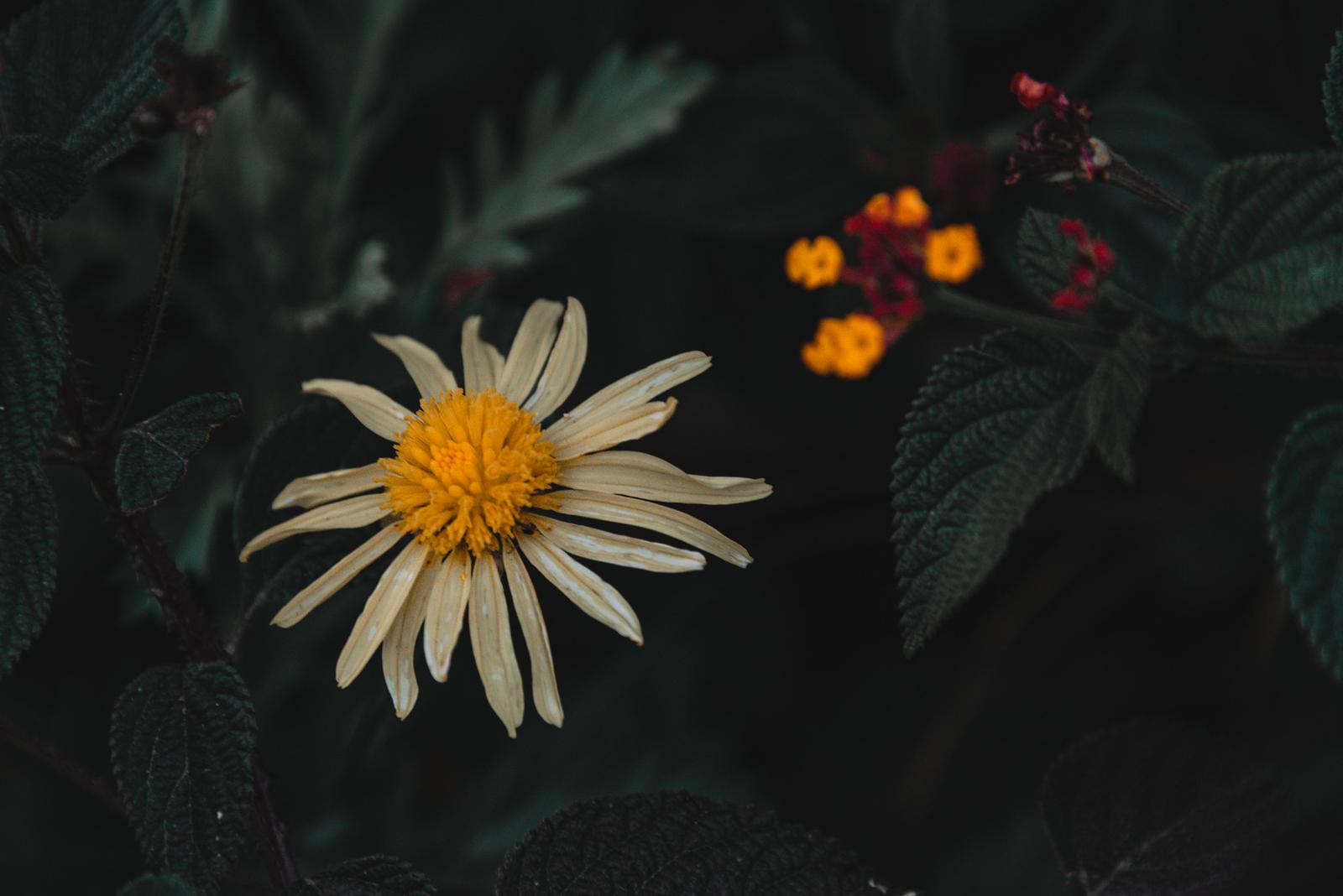 What I could fathom was the tale of 'fate': whatever you encounter, regardless of its randomness, is the result of your appreciation, your preparation. I would like to thank the couple posing atop the minivan roof whom I could take a sneak shot of, and another one sitting by the terrace balustrade, snuggling in cozy clothes, having hot coffee sips. Wind chill from the highland was blasting into those few patient people spectating the lights gradually illuminating the hill.
People thought it was me in these photos when I posted them, but I'm glad that I was the author taking those, but not that I could have been the captures' main subject.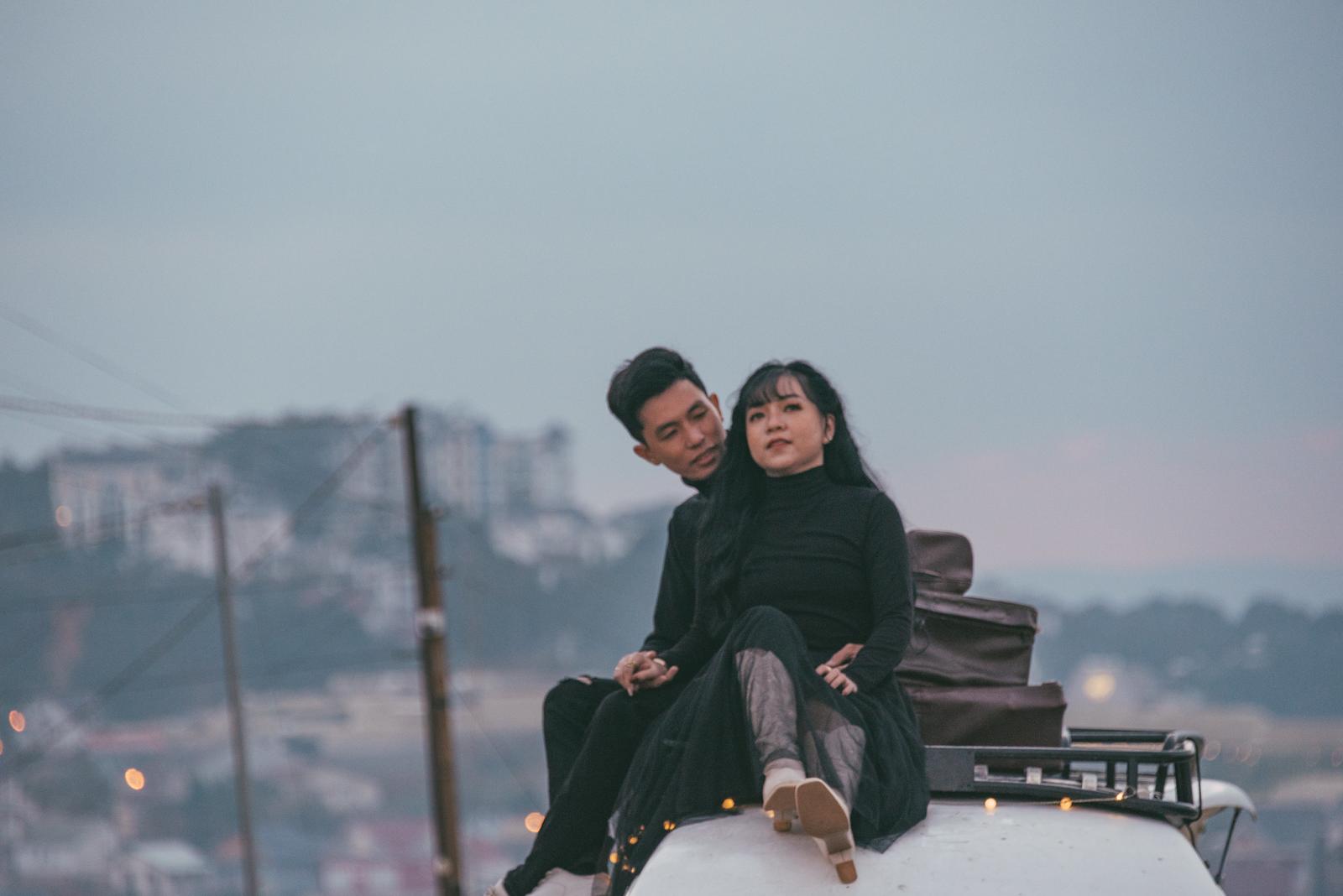 Street Lights on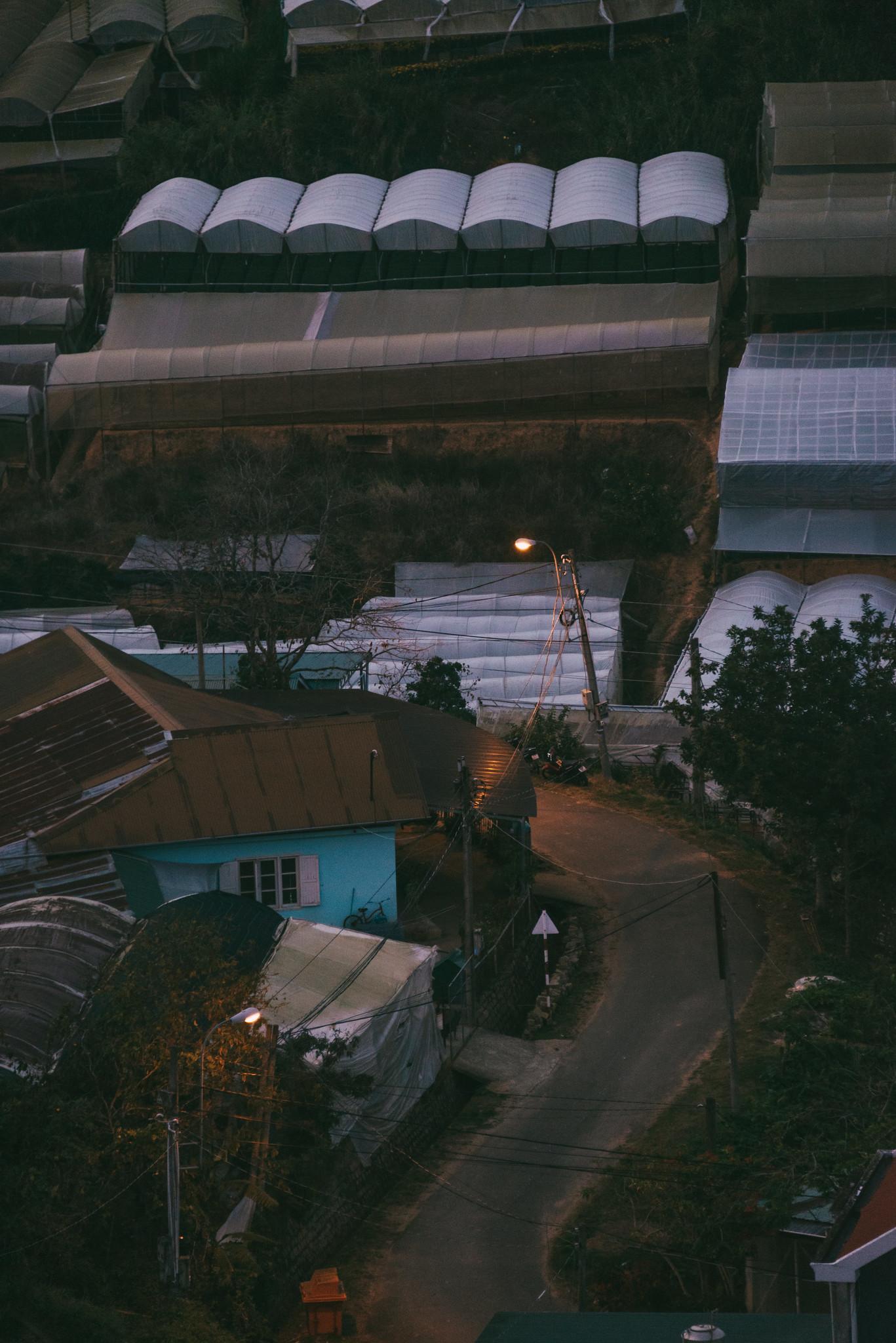 When streets were lit, everyone was back onto their journey, the ambience then was left with desertedness. Not so many held onto the place, perhaps I was among those few. Anyway it's better to come back early for a safer ride, because Da Lat night streets are affected by fogginess while the slopes might toughen the situation.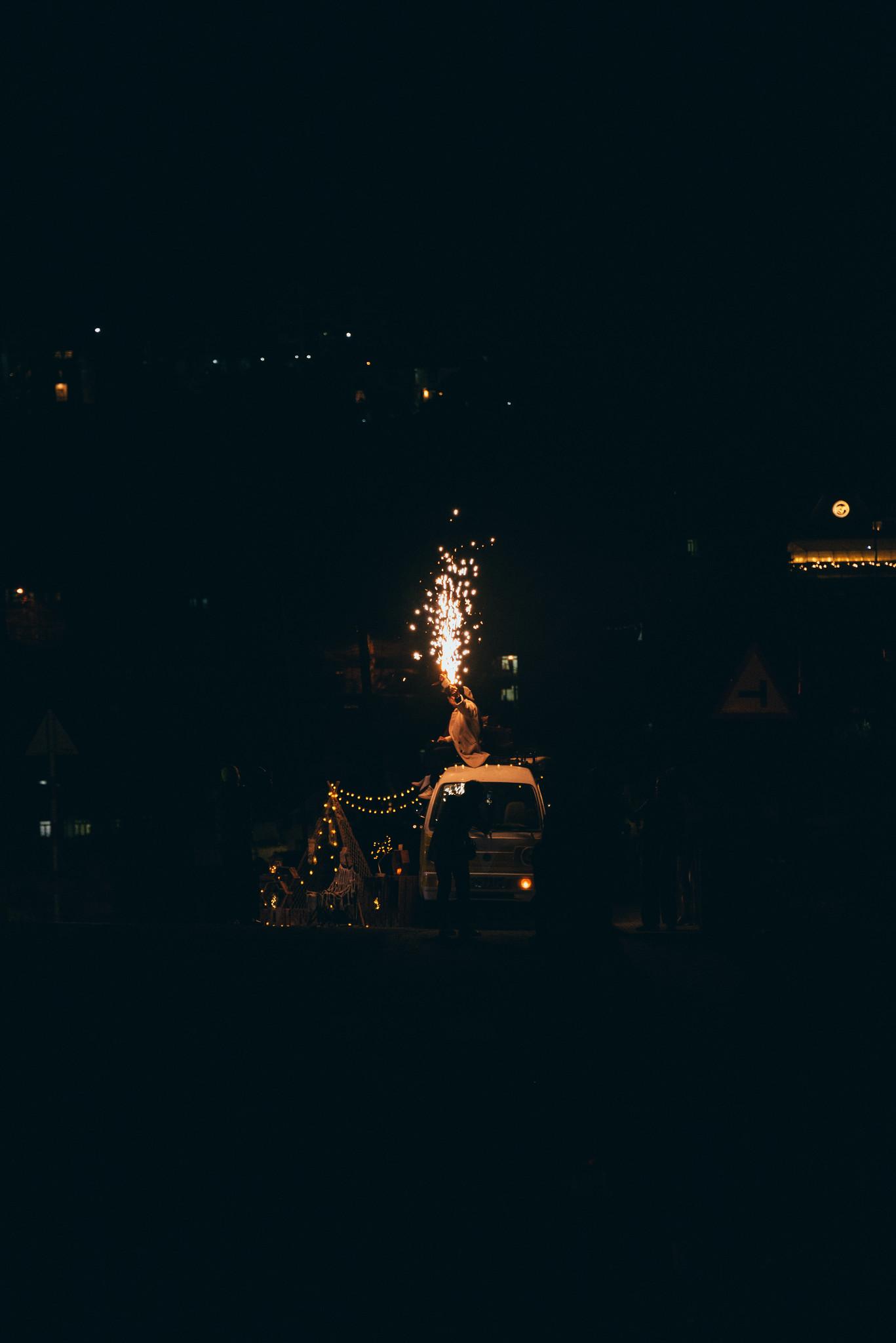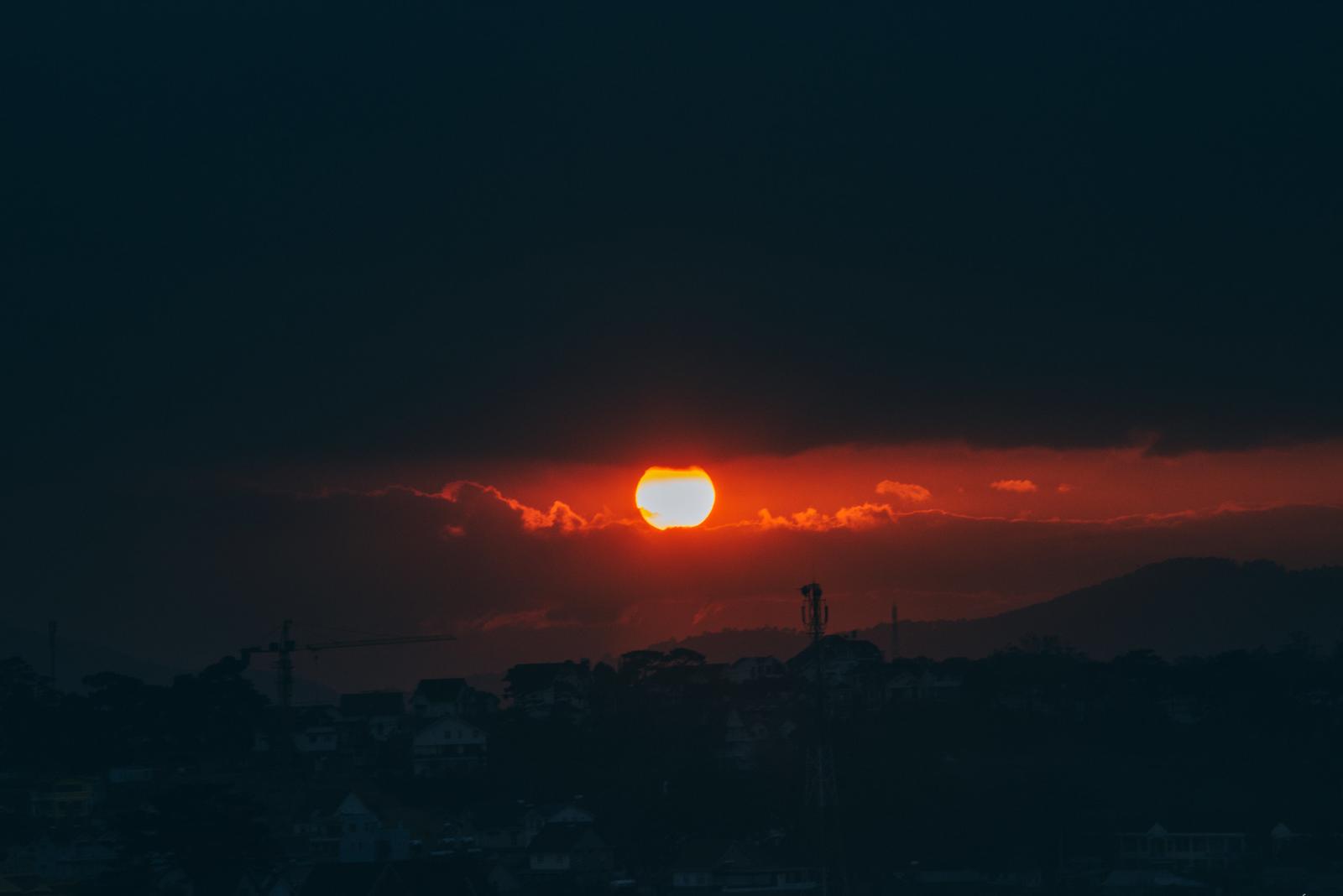 A Cold Sunny Morning
By instruction I would need to ascend to Mong Dao Nguyen for sour cherry trees view, thus I had to take a cab to Lac Duong in the morning. It'd been heard that the roads were not in good condition as well, and it turned out to be true.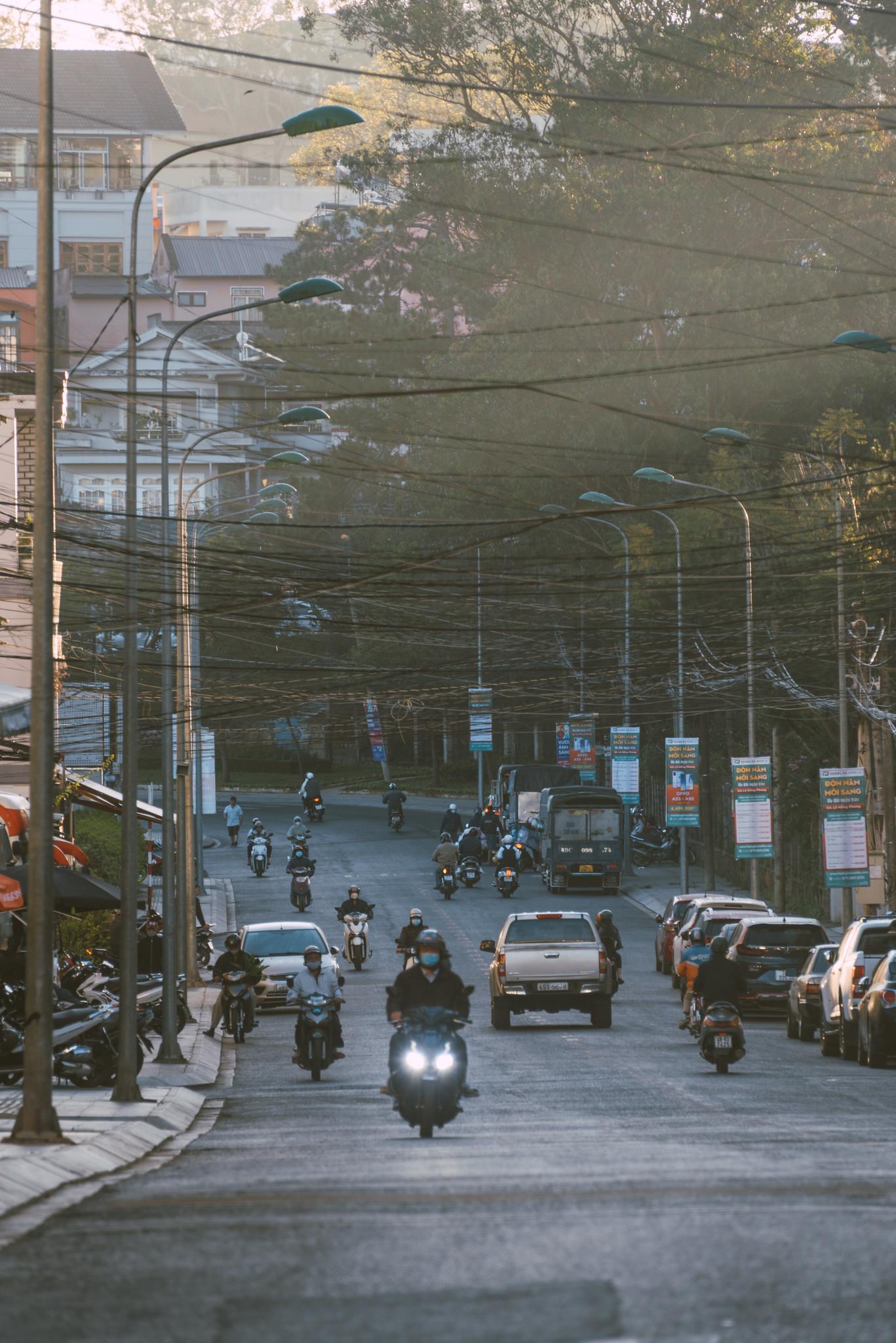 I visited Da Lat market, foremost, at dawn, for this time it was so quiet because the pandemic restrictions were still in place. The shops were well closed, either due to lack of visitors, or perhaps I came too early.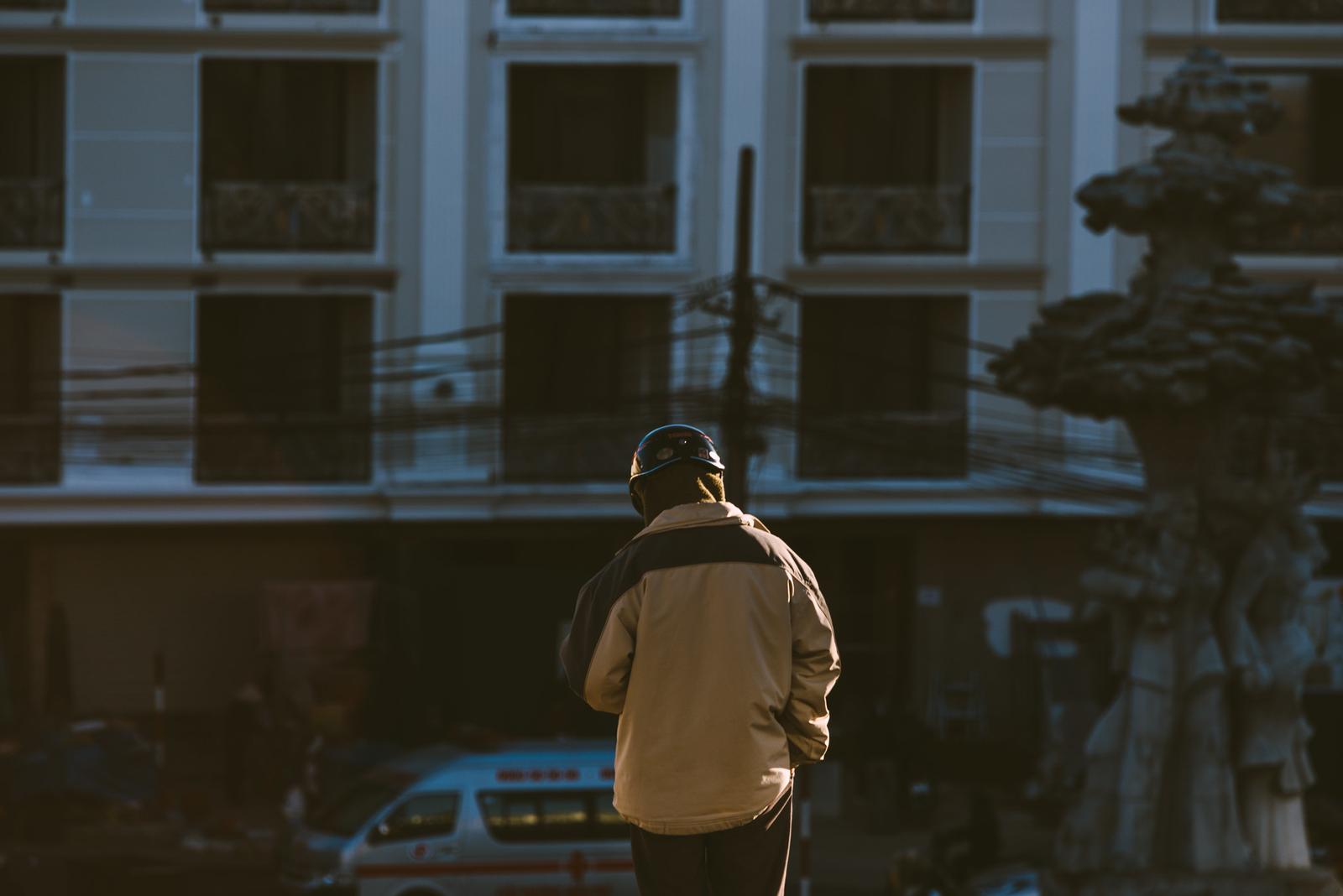 Everyone probably thinks of Da Lat market as a place to huddle and chitchat while enjoying grilled sweet potatoes, where goods are overpriced and nothing much for sightseeing (yeah me too). Fortunately I came here on a once-in-a-lifetime occasion which might never happen again: tranquillity and calmness. Wandering a few rounds, treasured moments just naturally came across.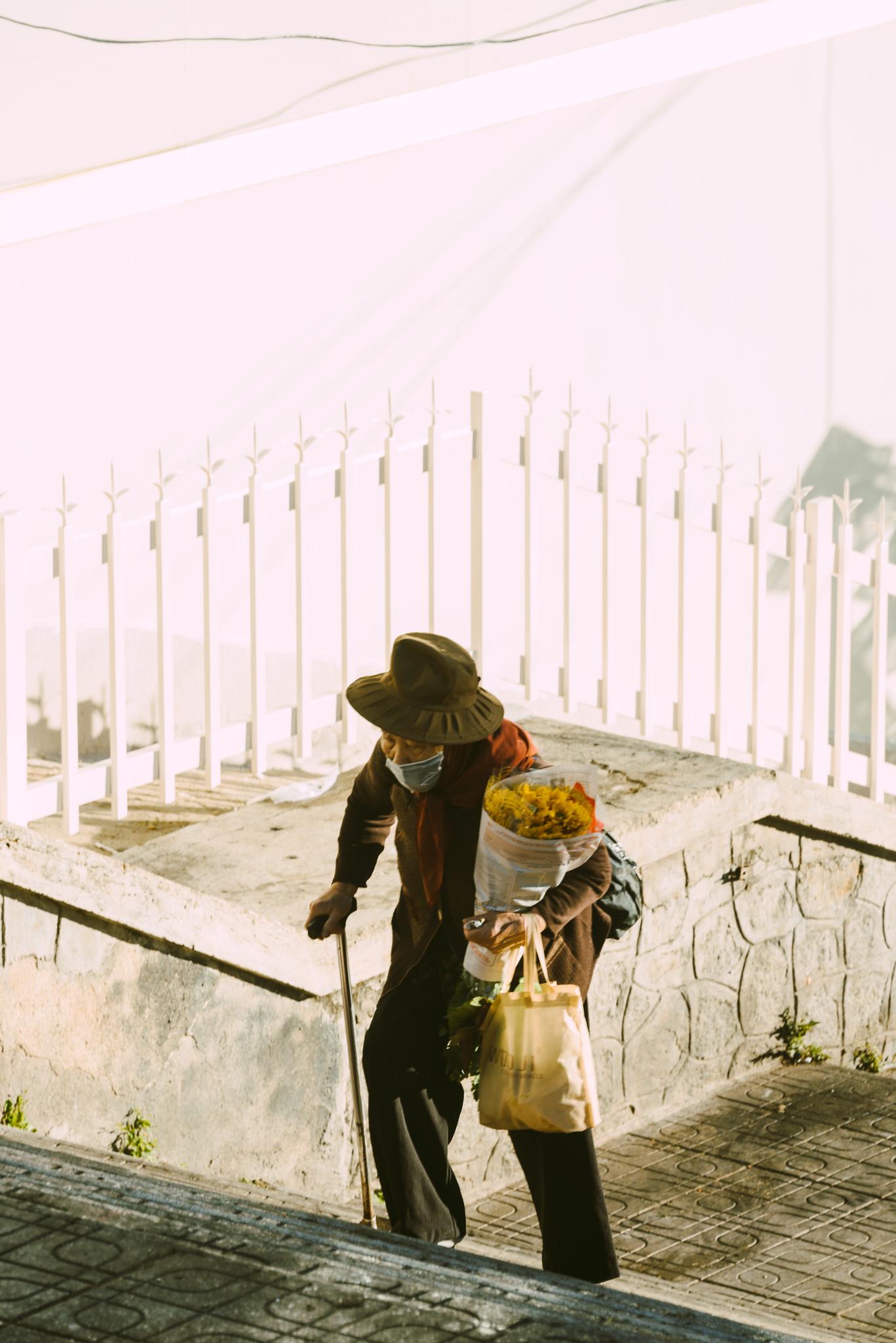 Mong Dao Nguyen
To reach Mong Dao Nguyen (it didn't use to even be marked on Google Maps), you should go to Lac Duong town first. People usually mistake it for being a part of Da Lat, but actually it's outside Da Lat region; soon in the future the district will be incorporated into a larger Da Lat metropolitan area. My Grab driver, for his navigation onto the prohibited streets, was called by the police and I had to wait on the car seat for minutes until the issue was finally resolved.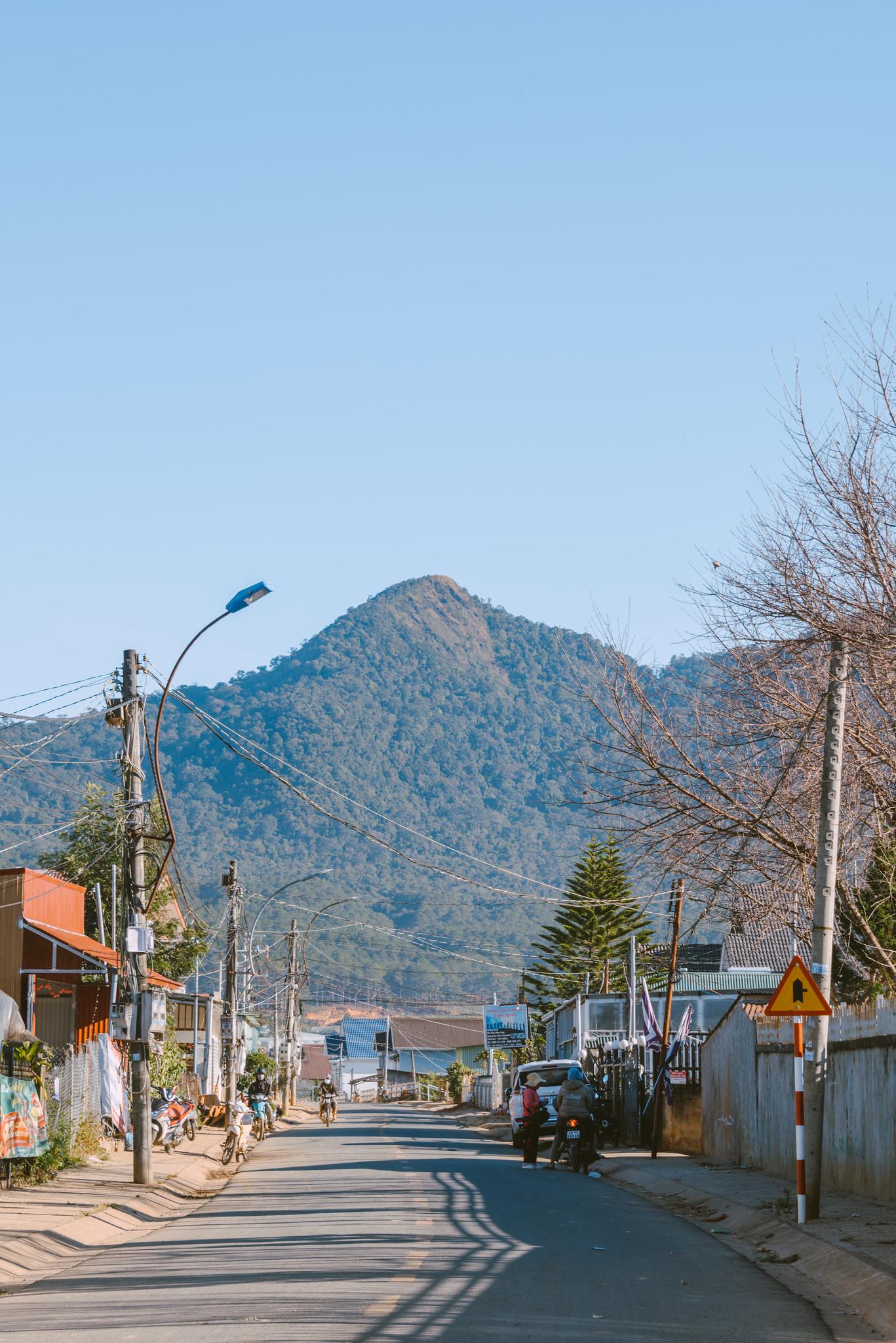 After walking aimlessly on the uncrowded 19/5 road, where from one side I could see the vista of Langbiang peaks (trees on the mountain foot were cut down to make area for agriculture, which didn't look nice), there's one local lady offering to find a driver for me to ride all the way up to the gathering platform for Mong Dao Nguyen, where jeeps were ready to escort travelers.
There were no other travelers in sight so that I could share the jeep ride, luckily a local K'Ho motorbike-riding uncle was there to help; the paths via Dan Kia were actually shabby, but it was a treasured experience. Two of us were so big sitting on a small scooter, while ascending the hill it's just dragging us down; and I was overweight at that time, thanks to lengthy work-from-home period, thus my trousers were even torn while I was maneuvering onto the saddle.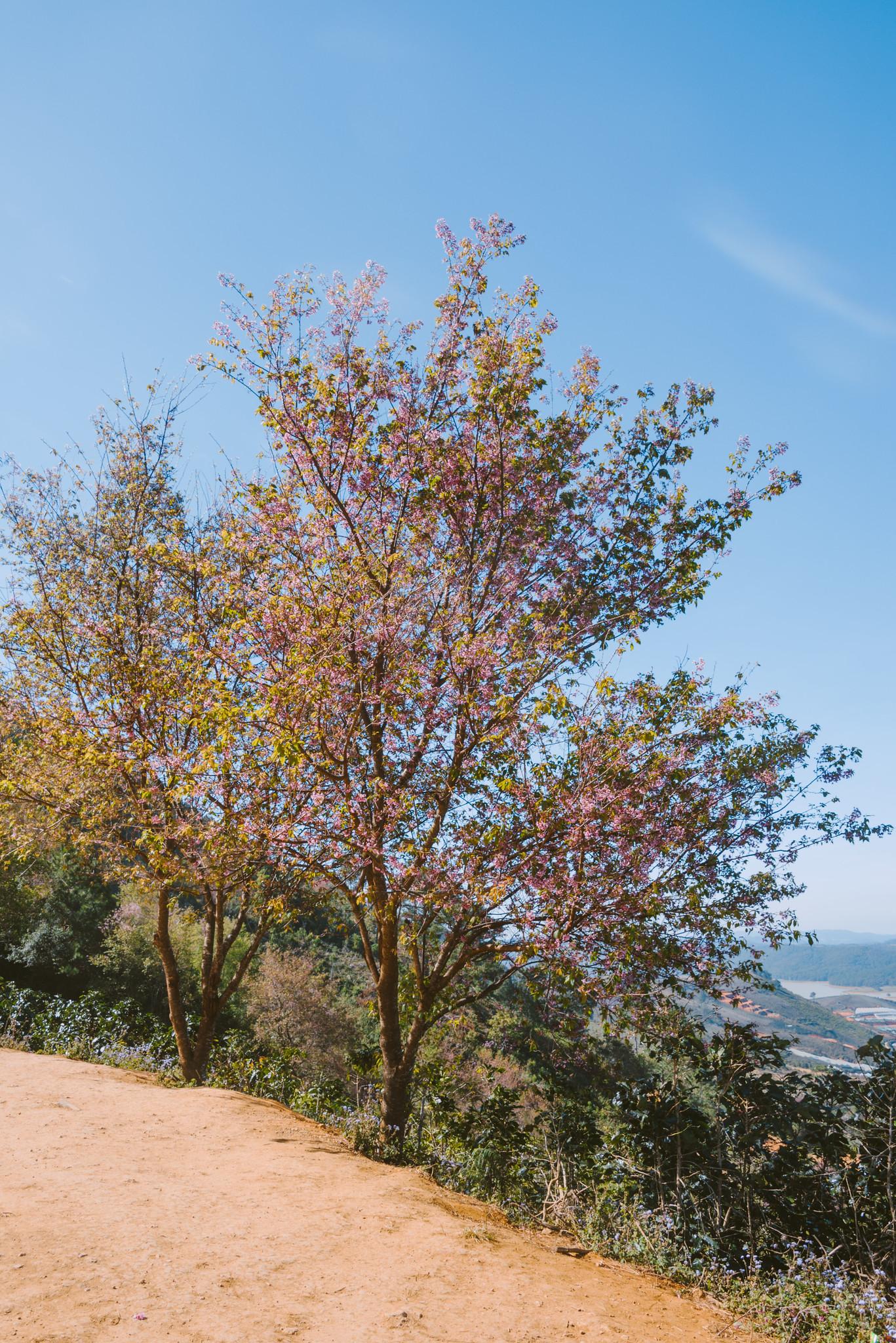 Finally I had reached Mong Dao Nguyen without much flower in reality, exactly one week after a spring bloom had been reported on the newspapers. Anyway, from this road I could have a good panoramic view towards Suoi Vang lake; I would have stopped in the midst just to enjoy it, provided I had been on my own bike.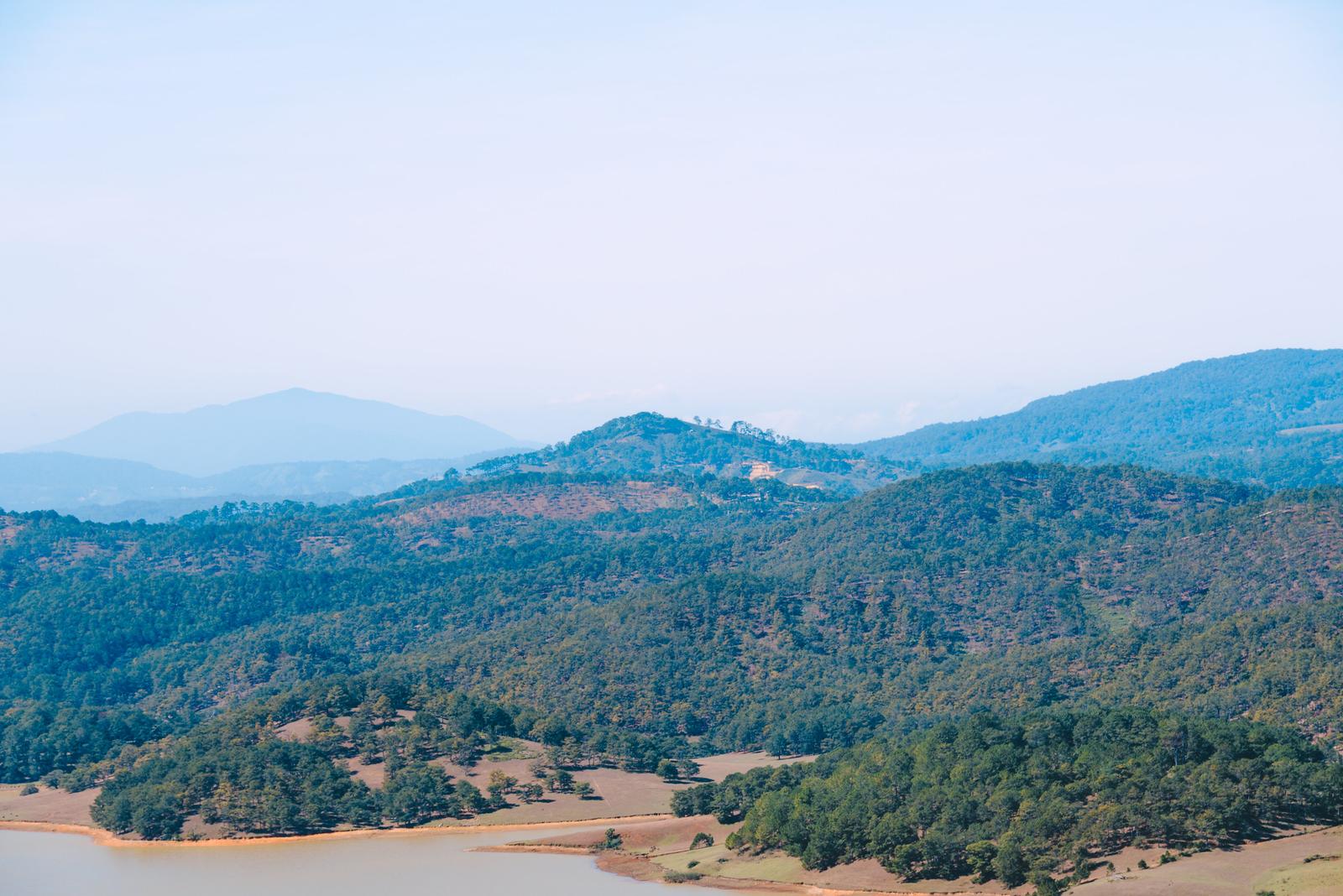 It's even trickier to trail down the slope as the scooter just drifted on the rough bending road. The driver gave me some time to stop by a great vantage point, where people from the ethnic minority settle in covert houses in the woods.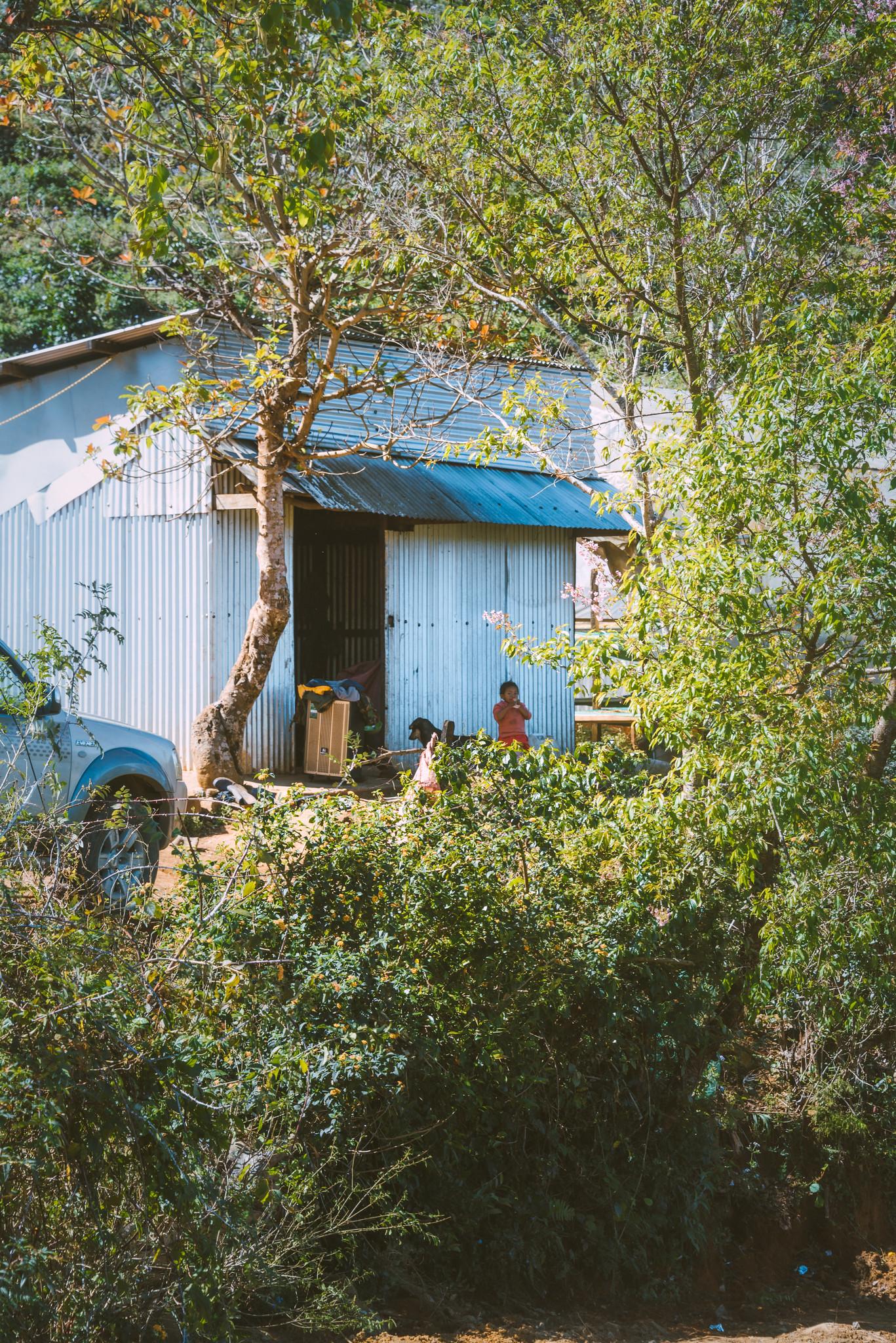 The day had reached noon time and I hadn't figured out what to do next for the afternoon, perhaps just strolling on the signature slopes of Da Lat.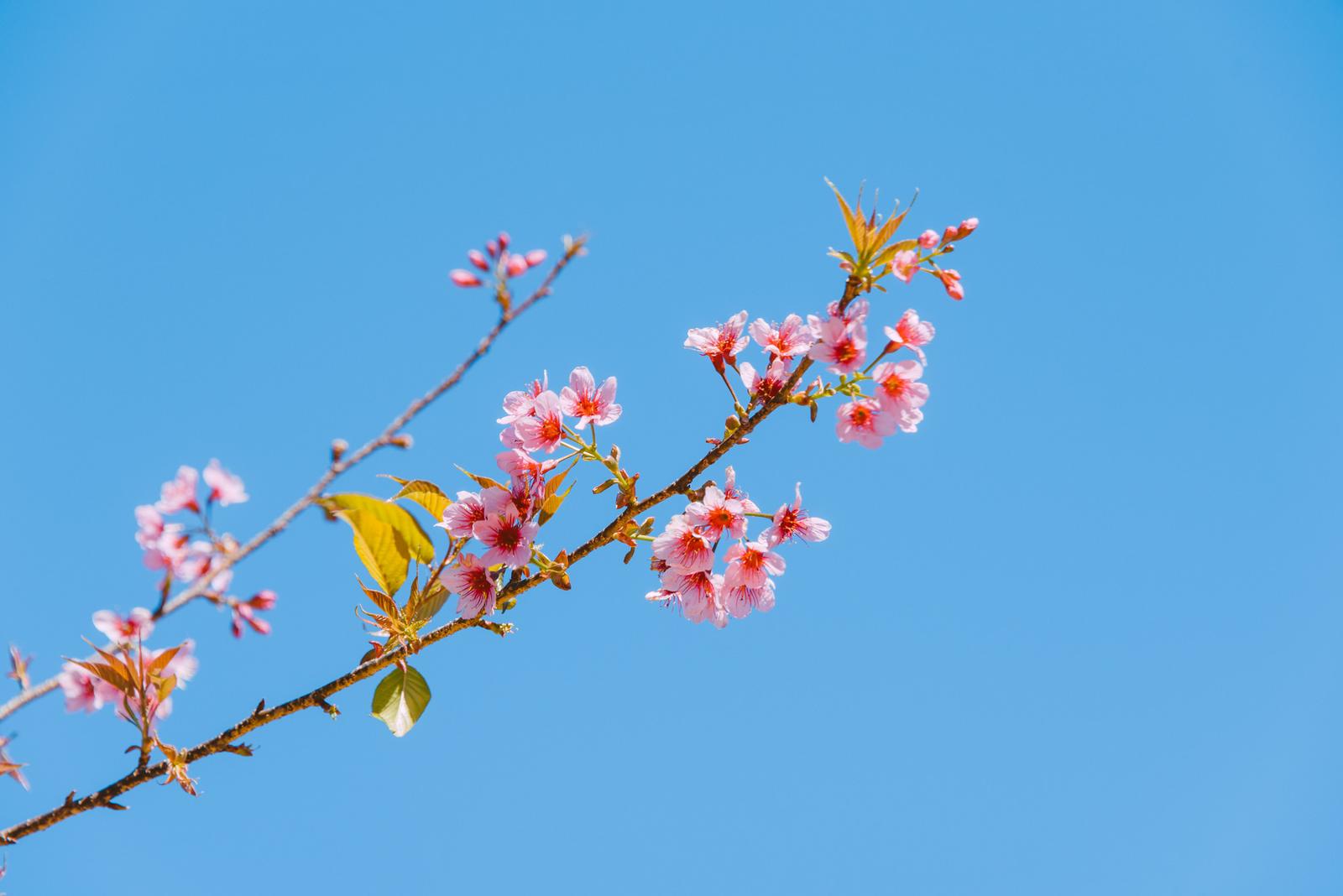 An Afternoon of Slants
I was living in the hostel just behind Lam Dong Province Administrative Center, and from there to the renowned slopes along Dao Duy Tu street (such as Doc Nha Bo) it just took a few minutes walking. The streets were not crowded then so there's no sense of hurry, no sighting of travelers gathering at some hot spot for check-in. Only until the rush hour that children were flocking to the roads, at that time schools had just been opened for offline teaching, whereas students still hid their faces under the masks.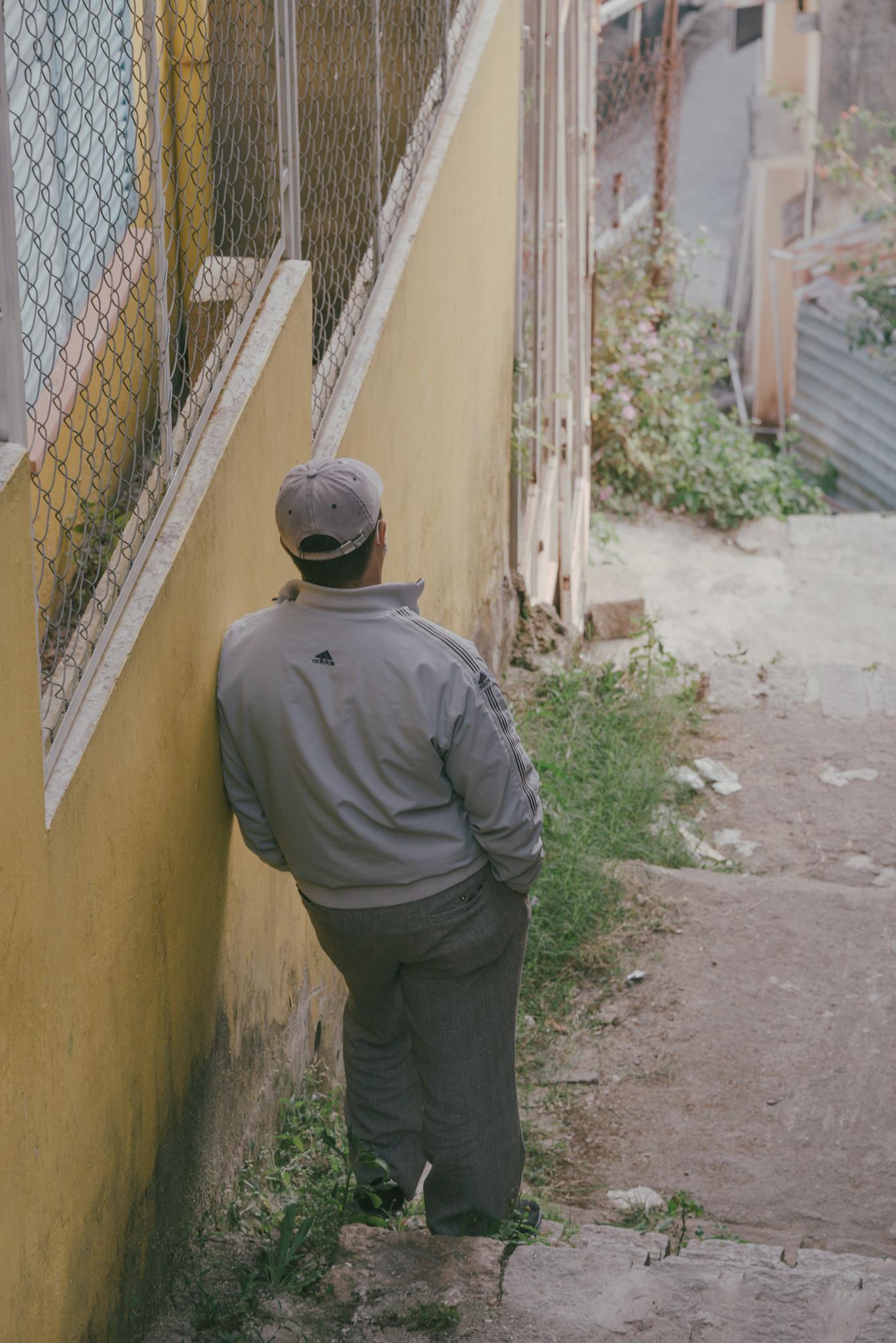 That said, I just rambled up and down the hills for several times, then visited a Vietnamese pancake stall to kill my free time and wait for the sweet sunset shining up the slope.
Every decision made is proper, as long as you take advantage of whatever is entailed by the decision.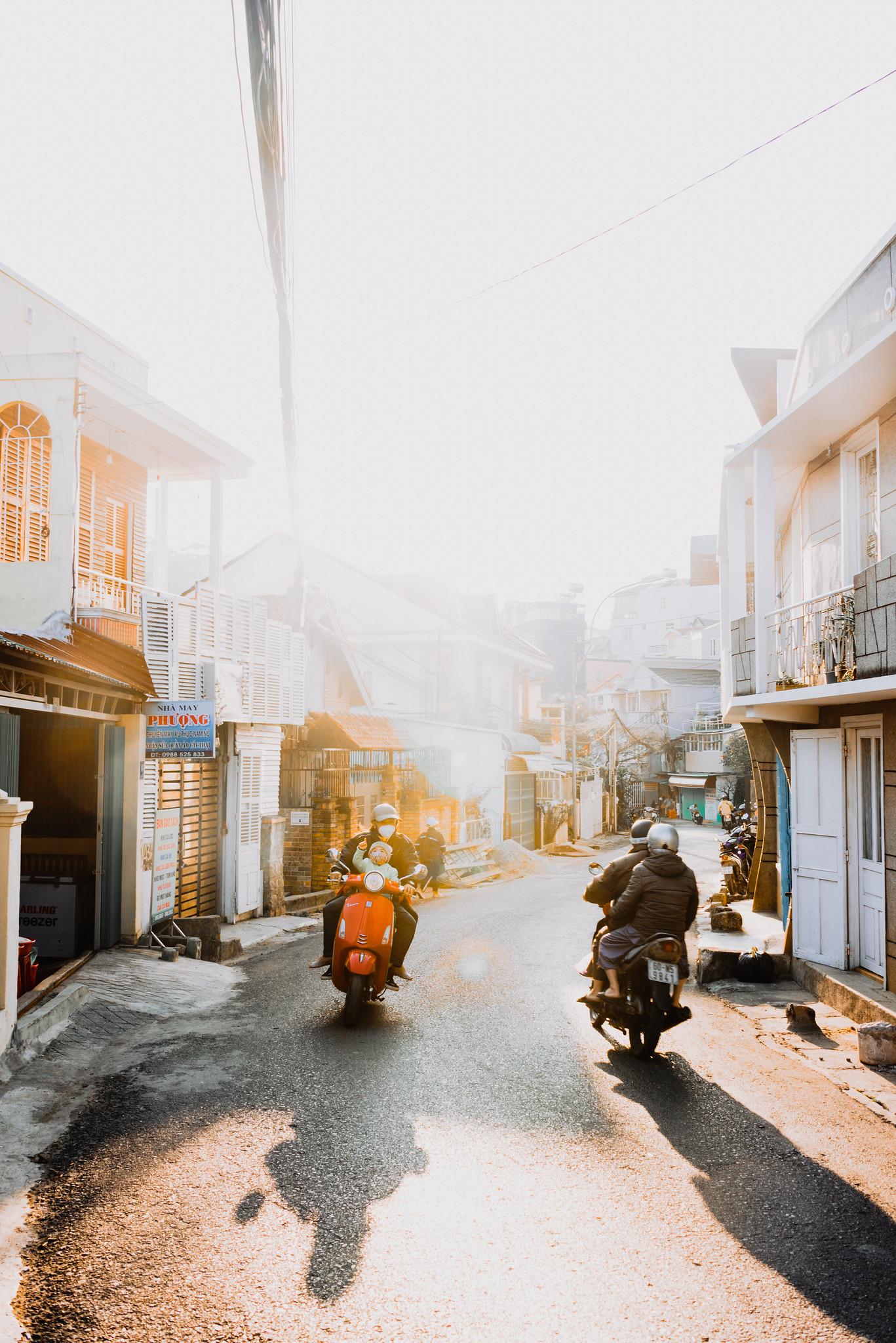 …about market and lake
When the last light faded into darkness, I continued my walk towards Da Lat market and Xuan Huong lake, where I and my ex-girlfriend had toured one year before. On the pedestrian bridge at Da Lat market, a few people found their way to the popular check-in spot without any hustle.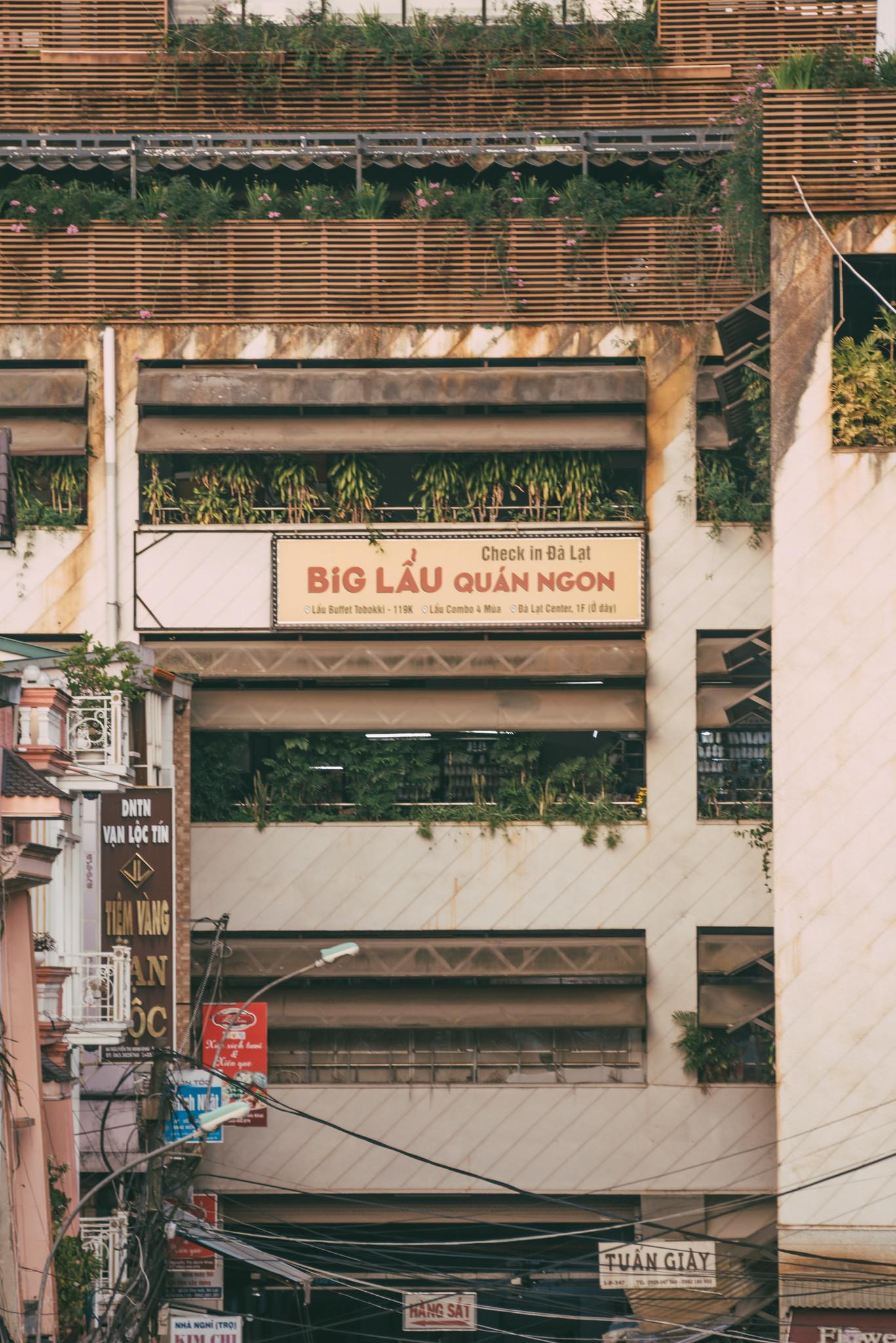 No packing of people, no noisy food stalls. I had to seek a place to fill my tummy so that I could return to my warm hostel room, you know that a solitary walk is chiller than usual.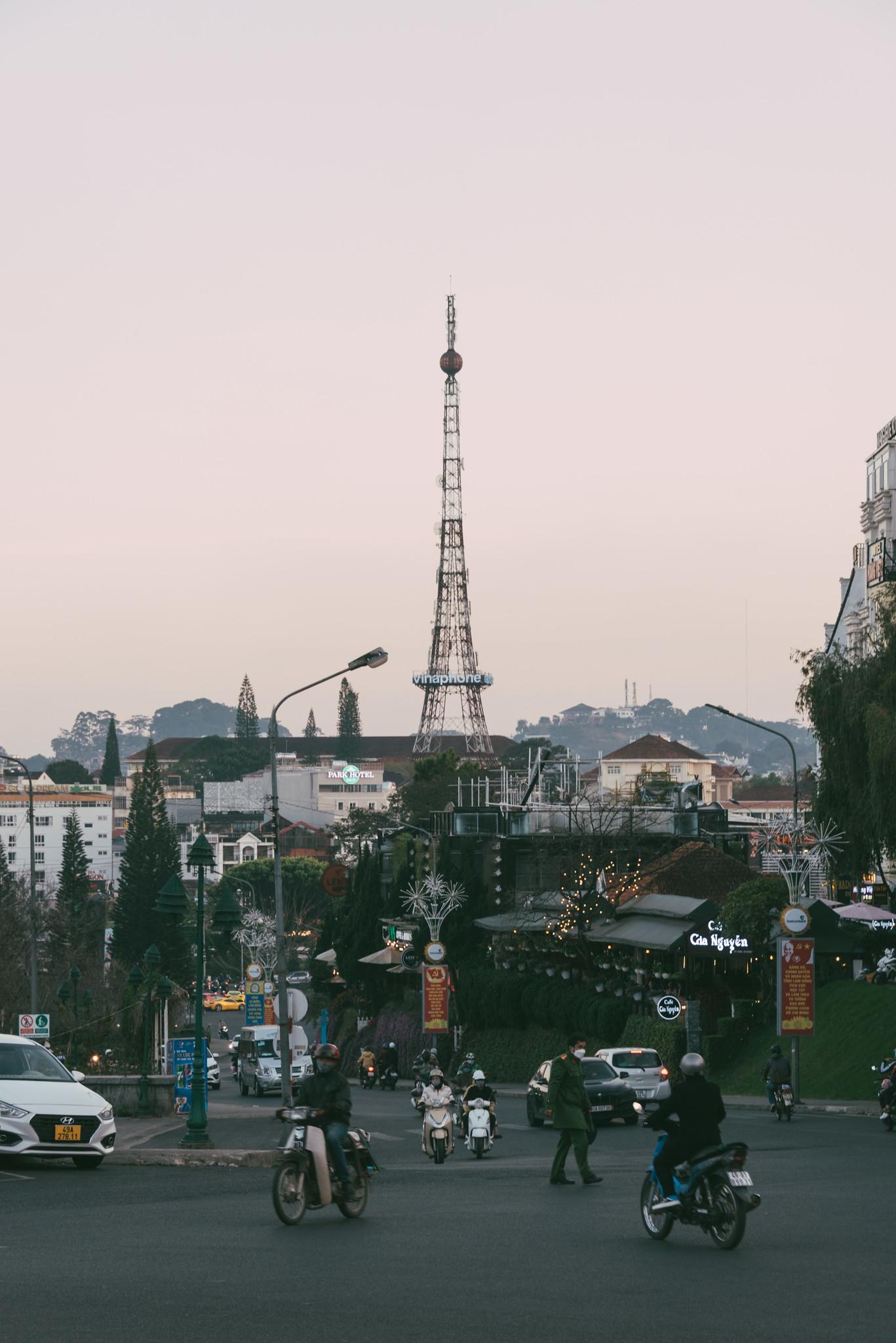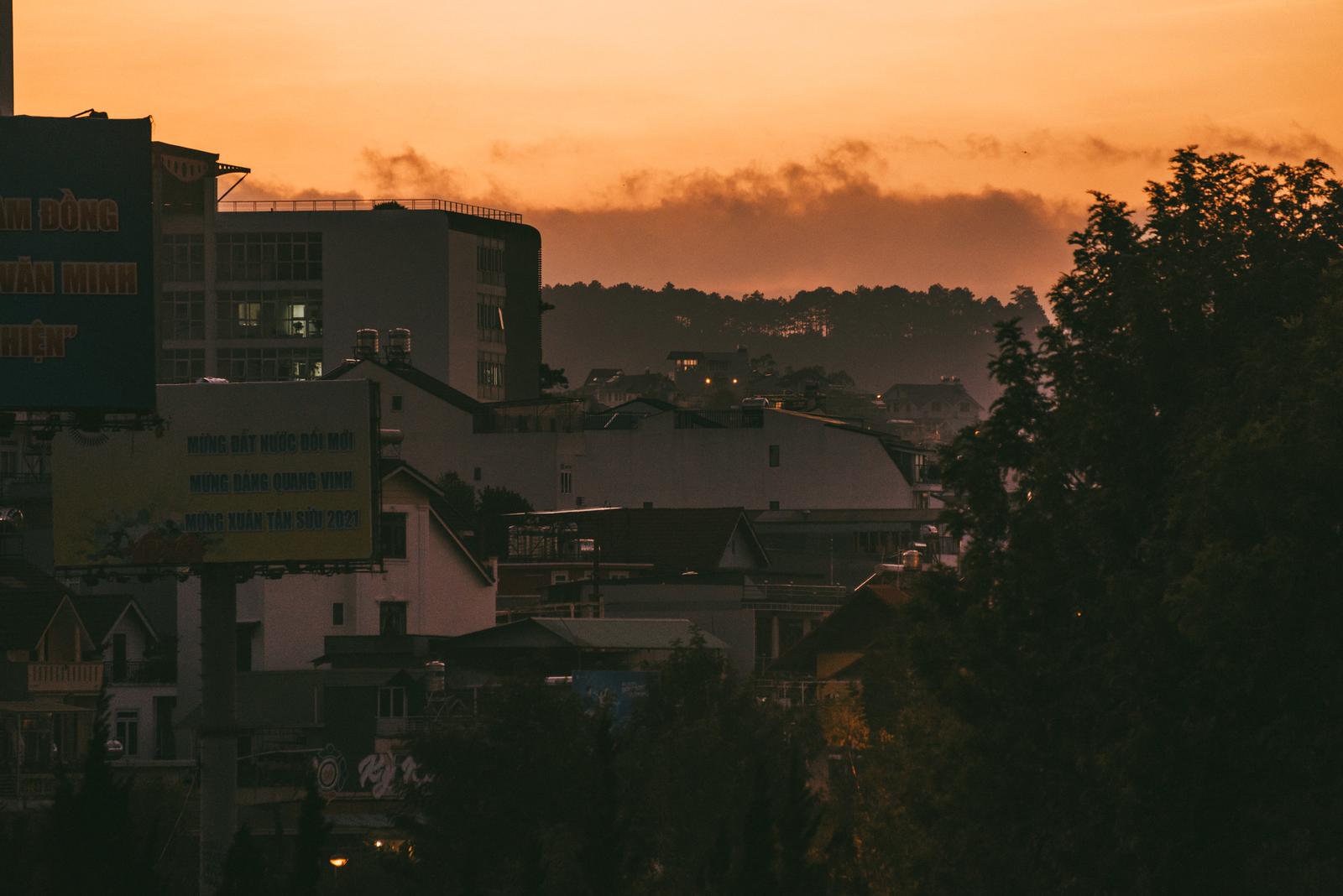 Cau Dat
The day before I had been to the north west side of the city, and this day I headed towards Cau Dat on south east side, still the same National Route 20 but further.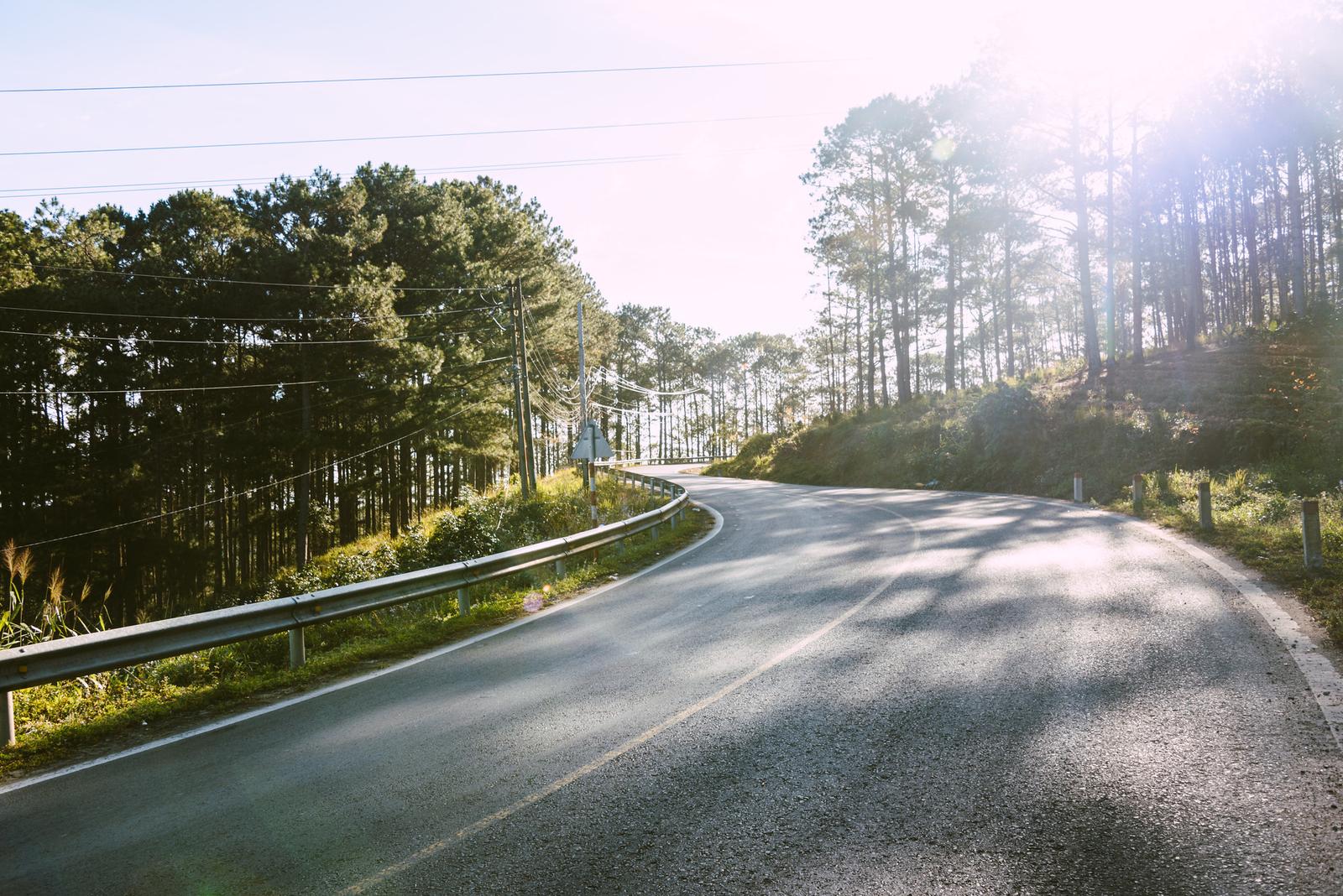 The journey to Cau Dat is about 20km long, thanks to idle traffic I could just speed on my bike without hassle. The route passes through breathtaking pine hills, sometimes I thought I was the sole man on the street. If just continuing on the course, you will reach Don Duong lake and then to Ninh Thuan province. By the pathway there're some scenic-view cafes, where you can park your bike and enjoy the panoramic landscape.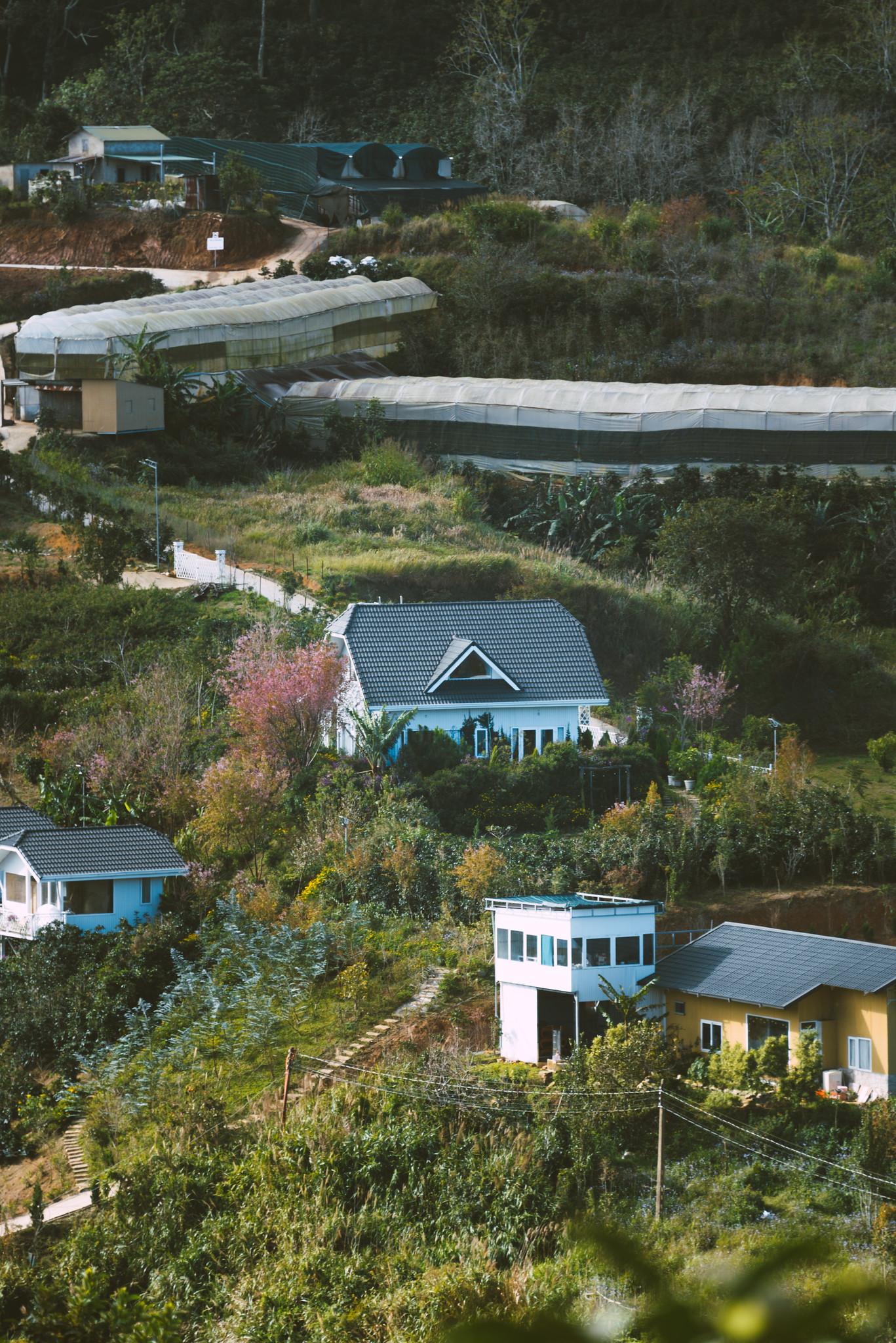 During this time, we could feel Tet had permeated the atmosphere by observing those houses by the road. That spring morning was the freshest one ever.
And there it was, on the horizon situated the wind turbines, after minutes of curving the rural road and descending into the bustling village of Xuan Truong.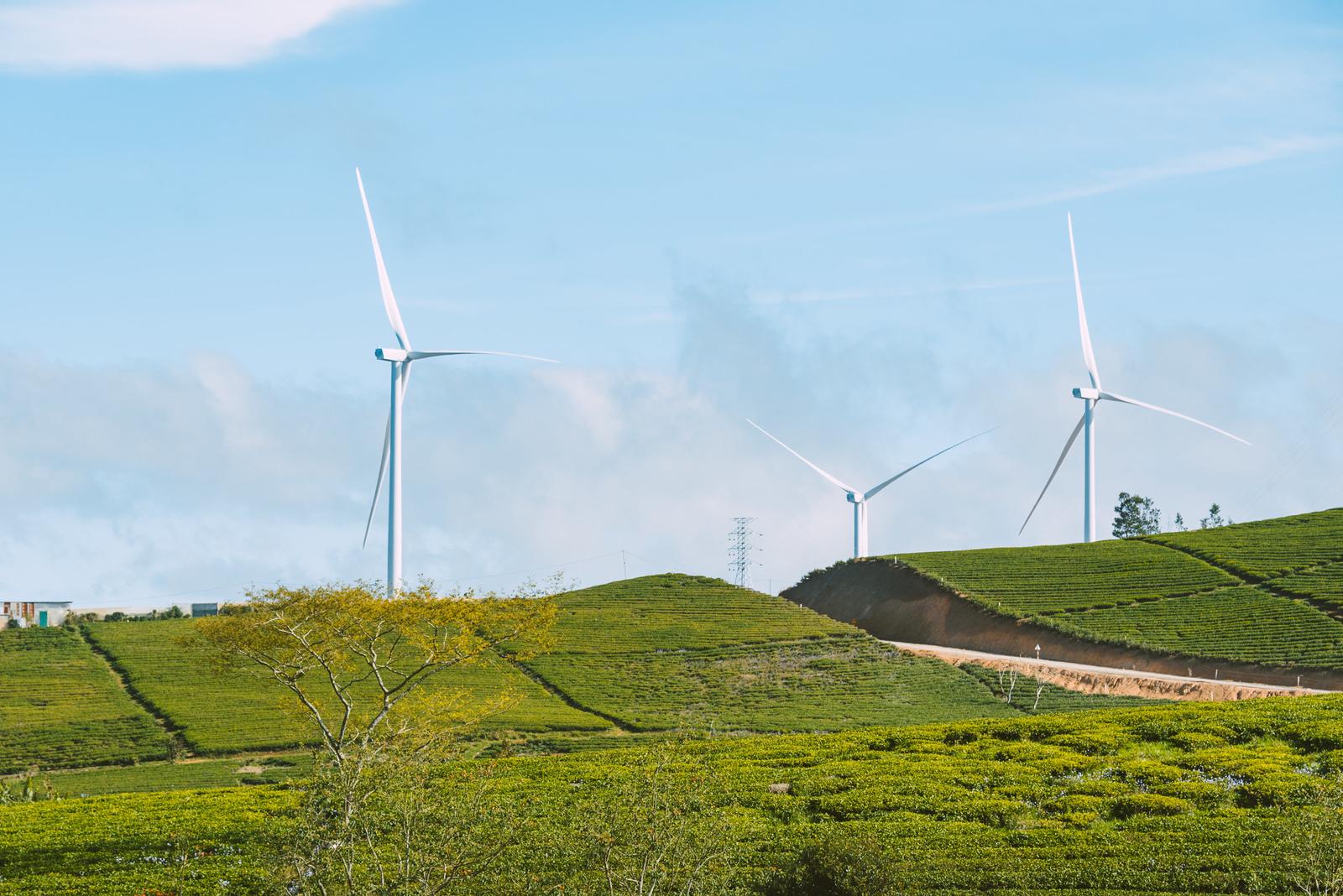 Cau Dat is famous for its tea and coffee farms. Those fine-shaped tea hills are inundated with lusty green hue, in the midst laying some lone trees, that's such a wonderful subject that I couldn't stop clicking my camera trigger.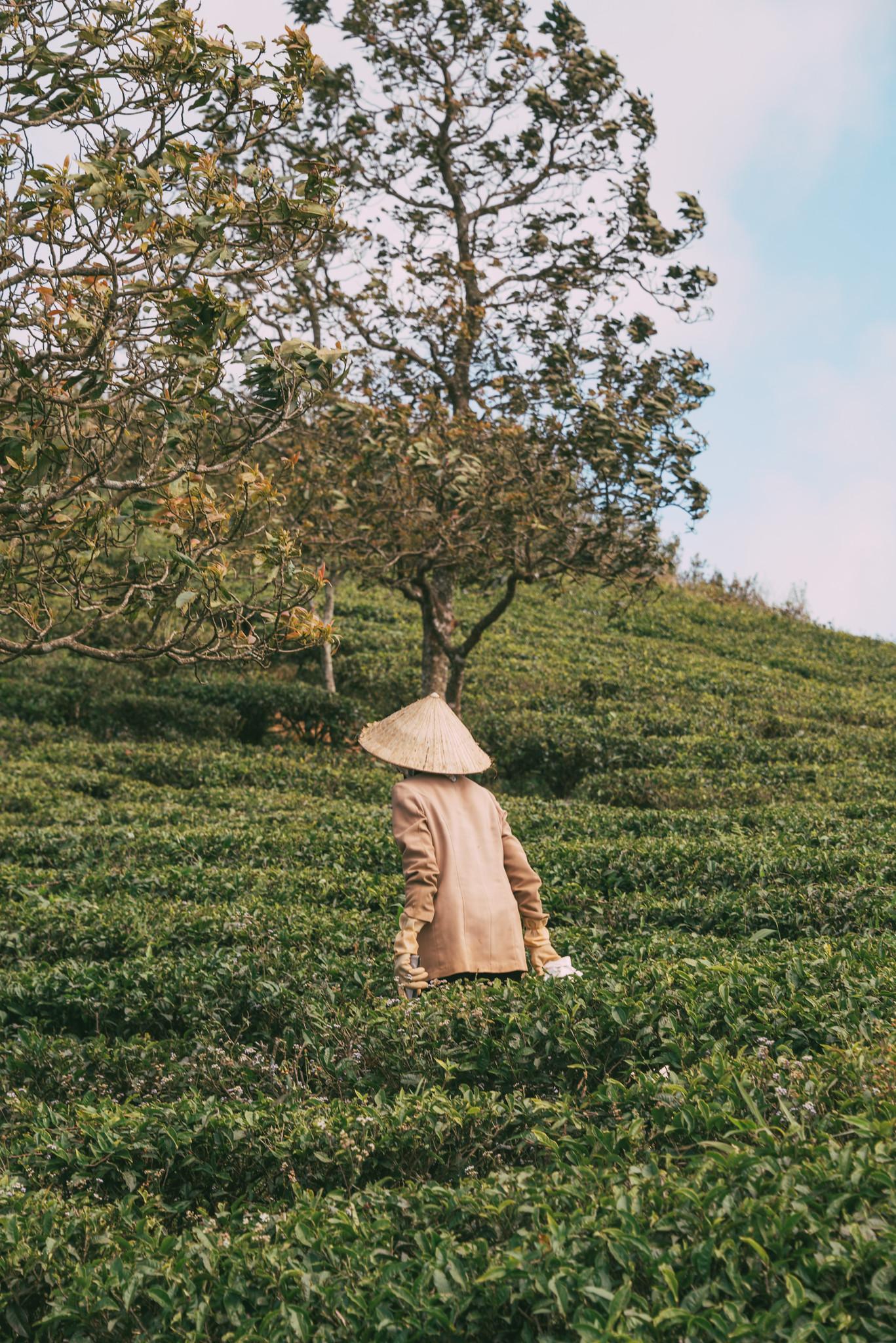 If I had departed at the right time, perhaps one week before, those lone trees might have been blooming and exuding pinkness out of the greenery.
Half of this album was taken at Cau Dat. I had planned to just go for a morning, but it turned out that I did wait until the twilight. Killing my time in PhinDeli, wandering Xuan Truong, and having my lunch as slowest as possible in a food stall in Cau Dat Tea Village, the golden moment hadn't come yet.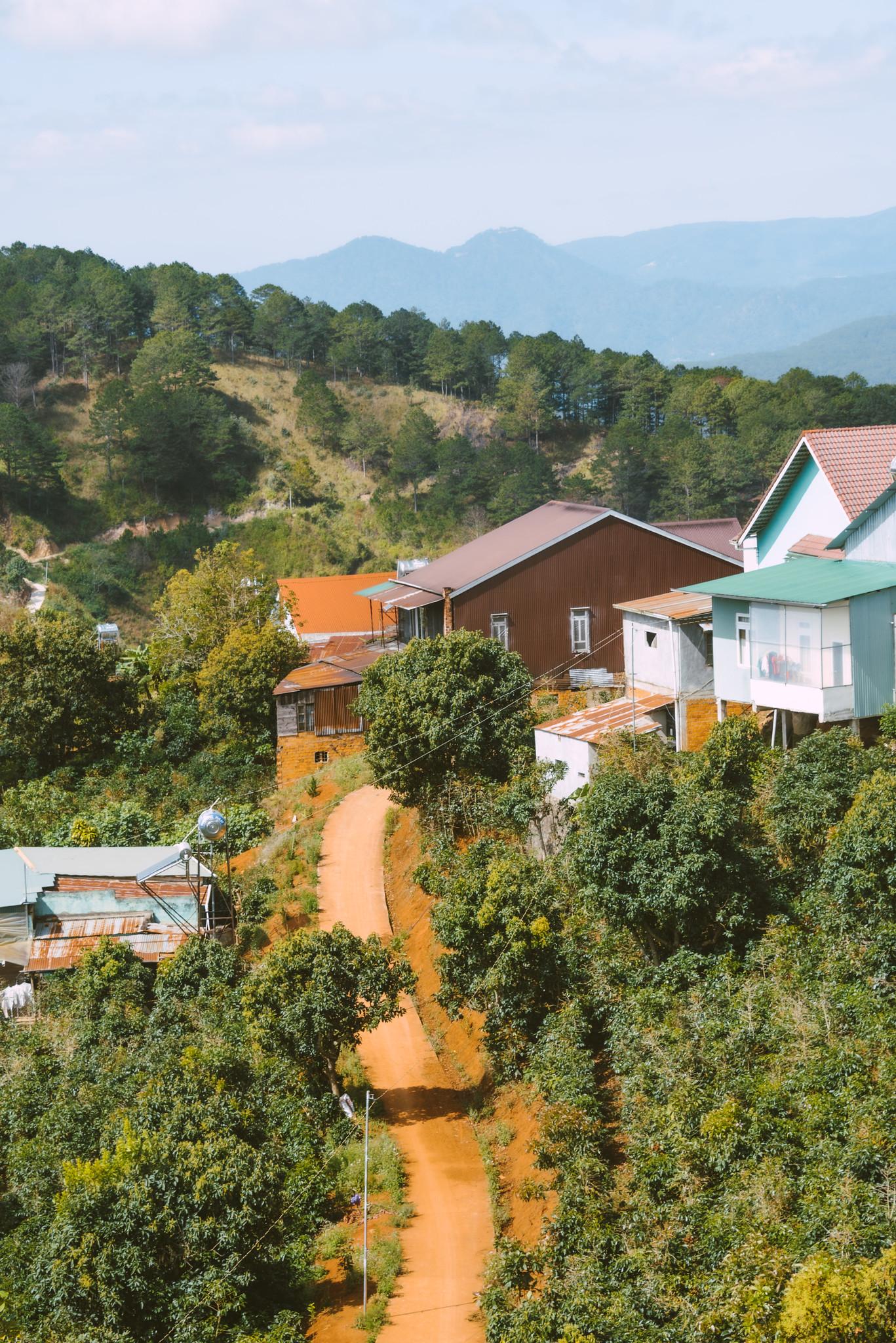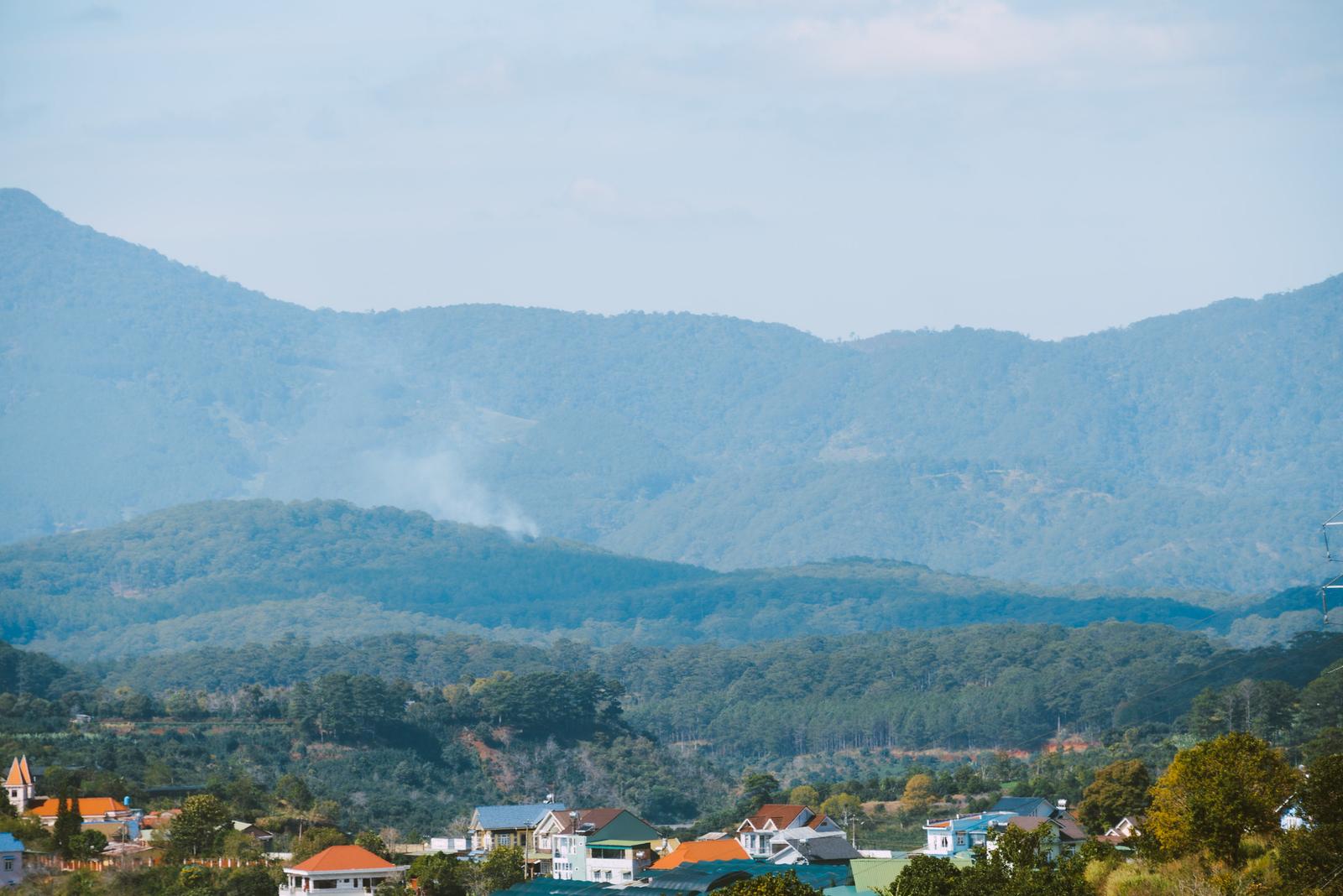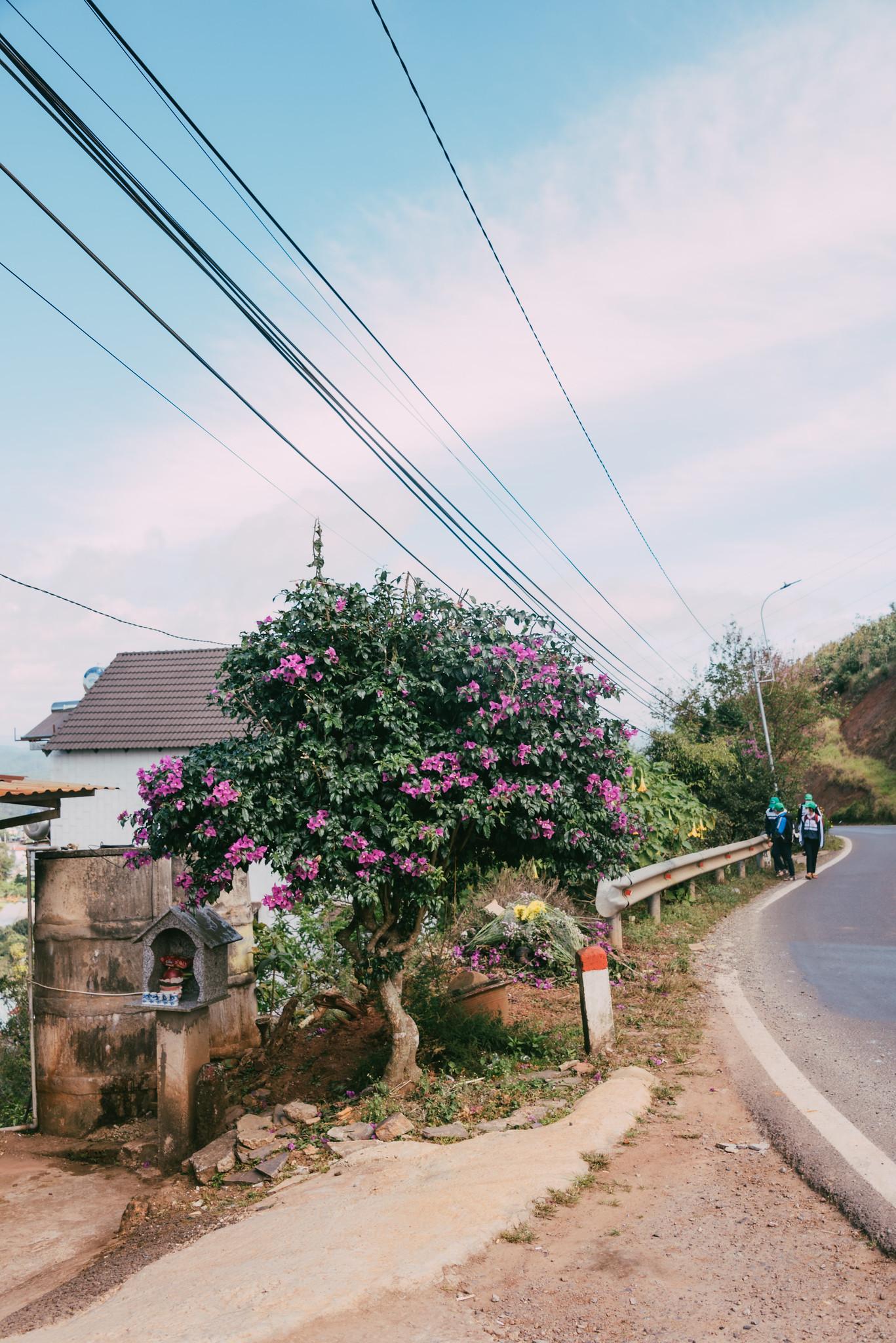 Here you can camp through the night to do cloud-hunting at dawn, while at daytime there're smoke columns seen from afar lurking in the mountain ranges. This was a rare case that I didn't capture any white greenhouse roofs into my photos.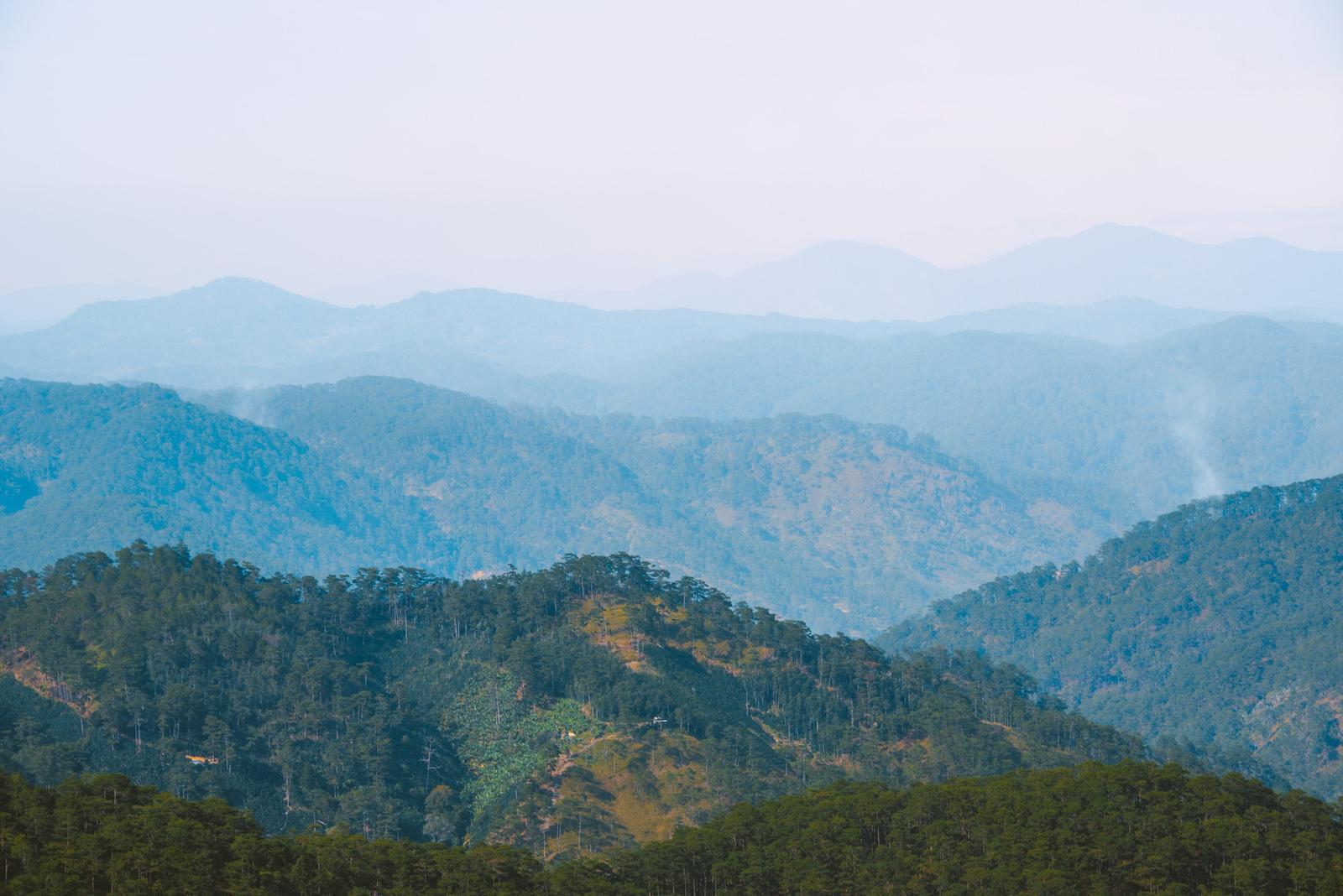 Although the road was not so hard to navigate, I still deviated to a wrong path where there're no travelers in sight, just road-rollers from the wind power plant.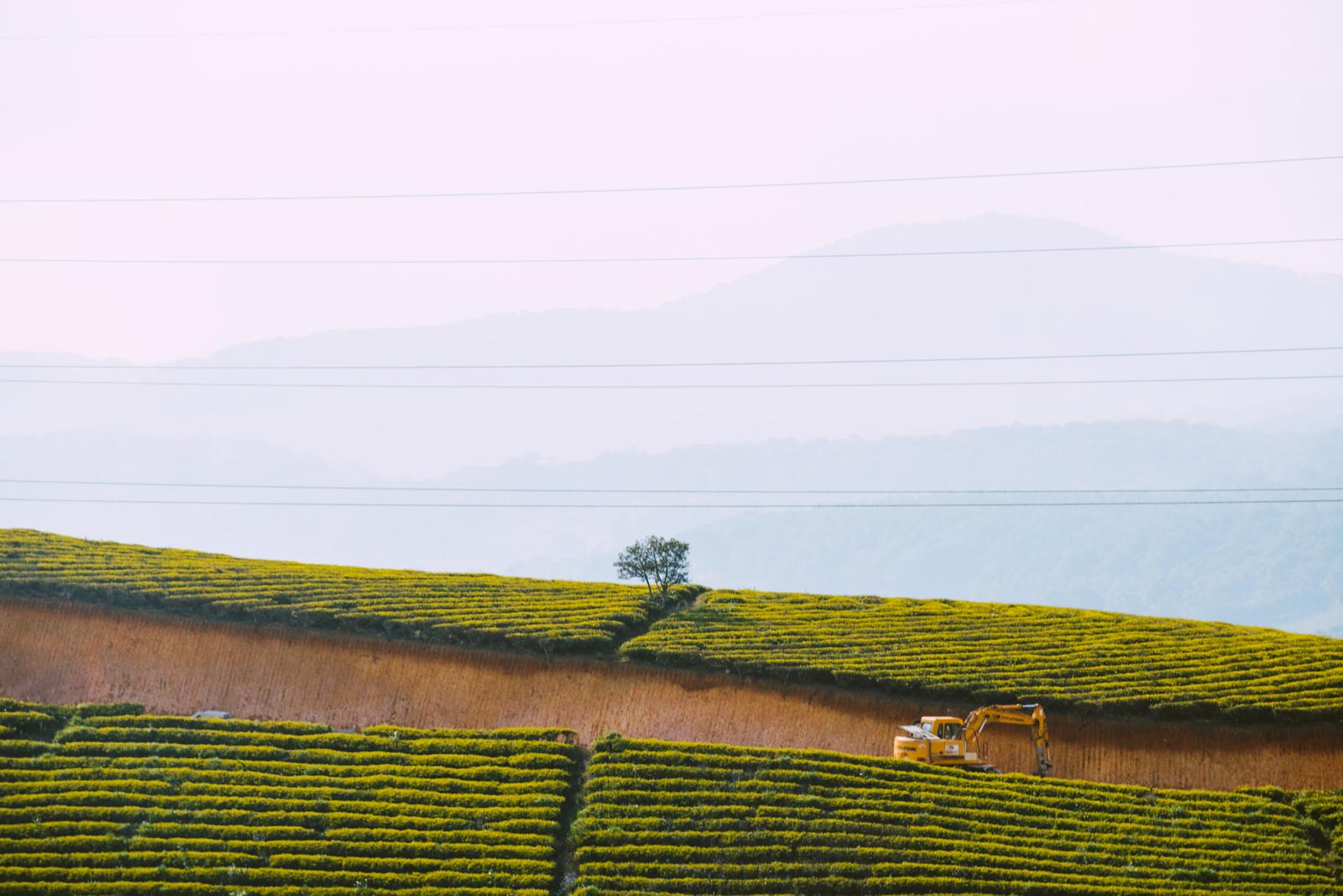 And those harvested photos reminded me of the good ol' time of Windows XP era.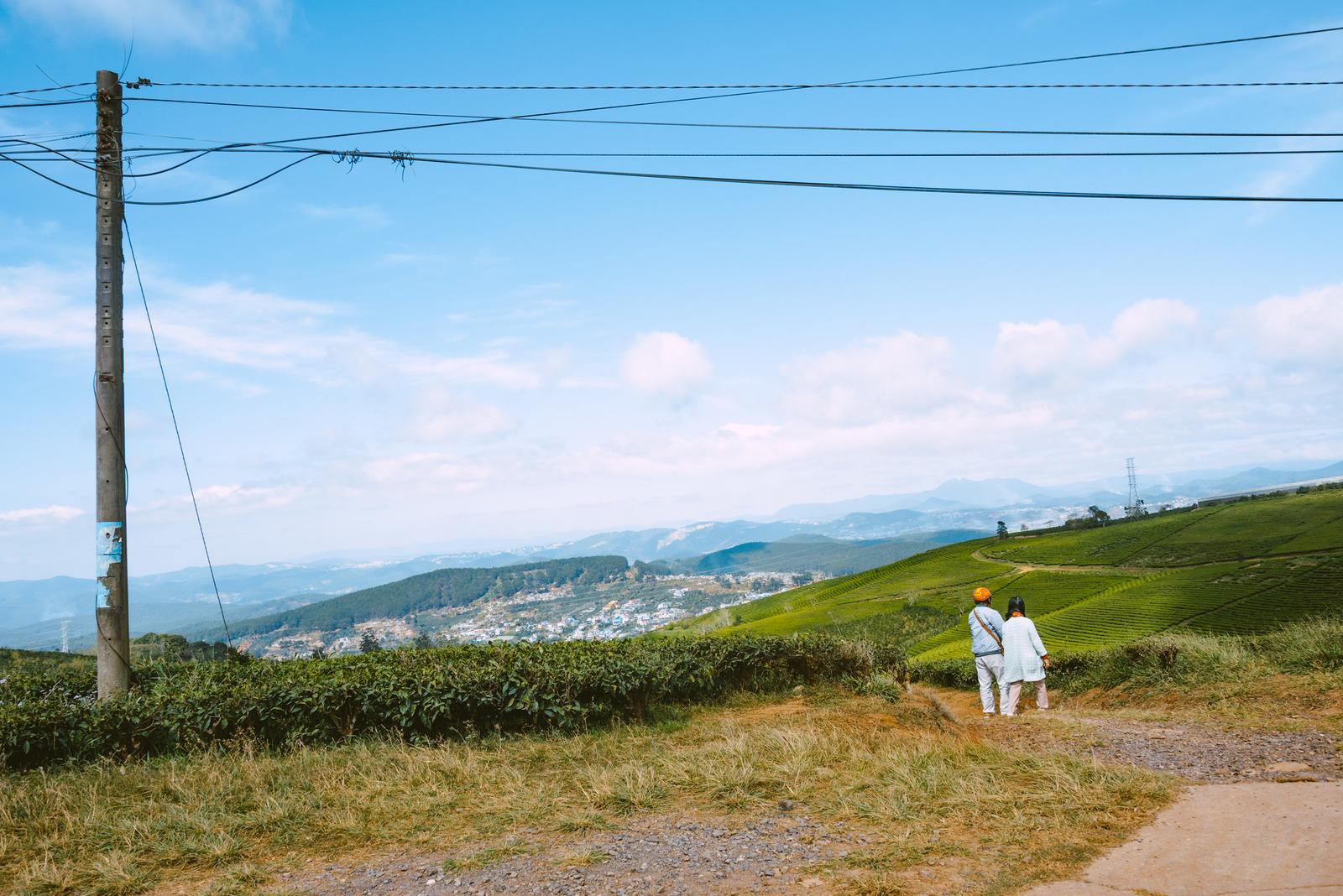 But thanks to the deviation that I could bring back imperishable memories. Only me there.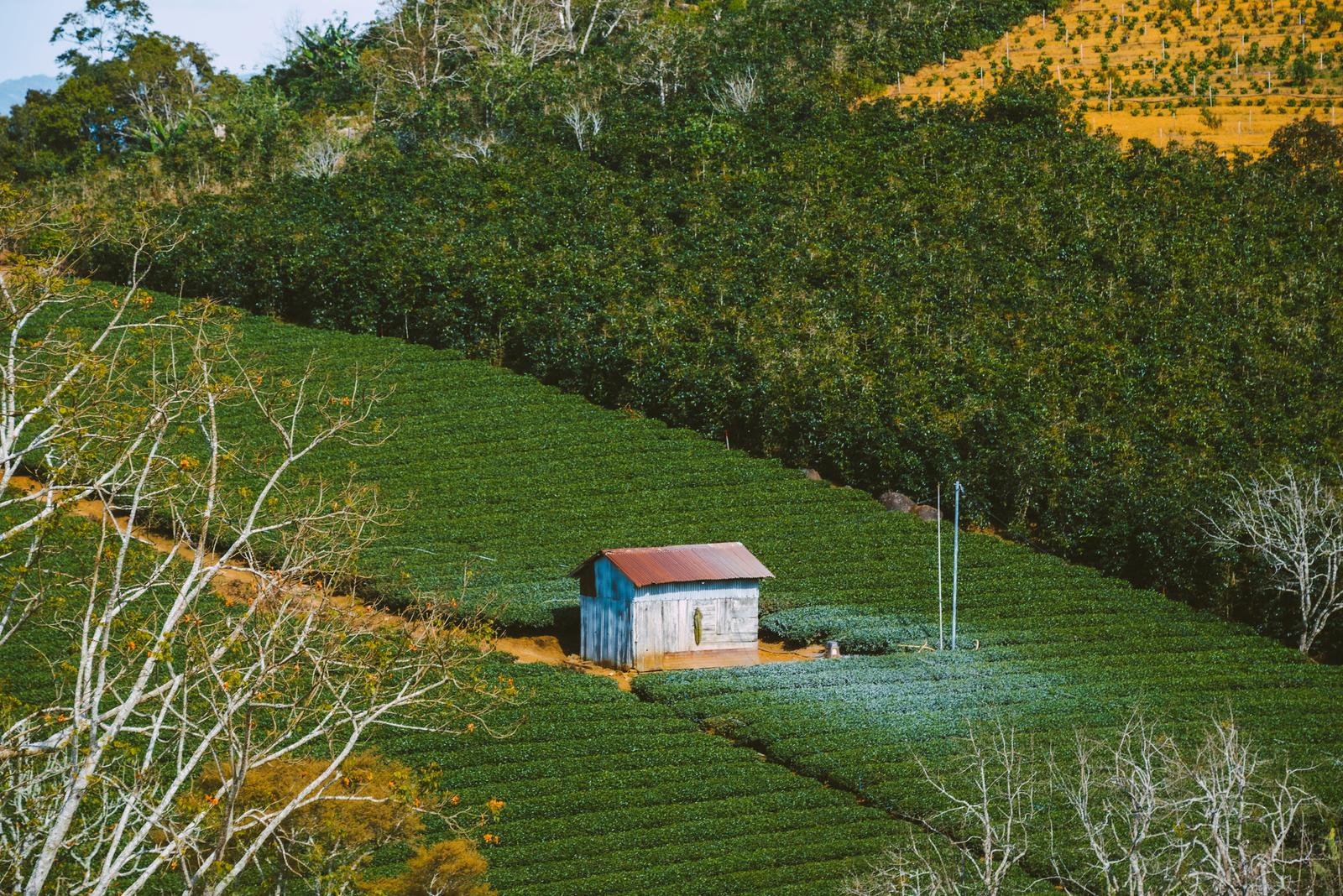 …waiting for something
I had carefully scheduled my leave time to cross that 20km to return to the city, as night on the national route should be really cold and I only had one light cardigan. But from the deepest of my heart, I would like to stay until the sun turned orange. There's some inner conflict on what time I should depart.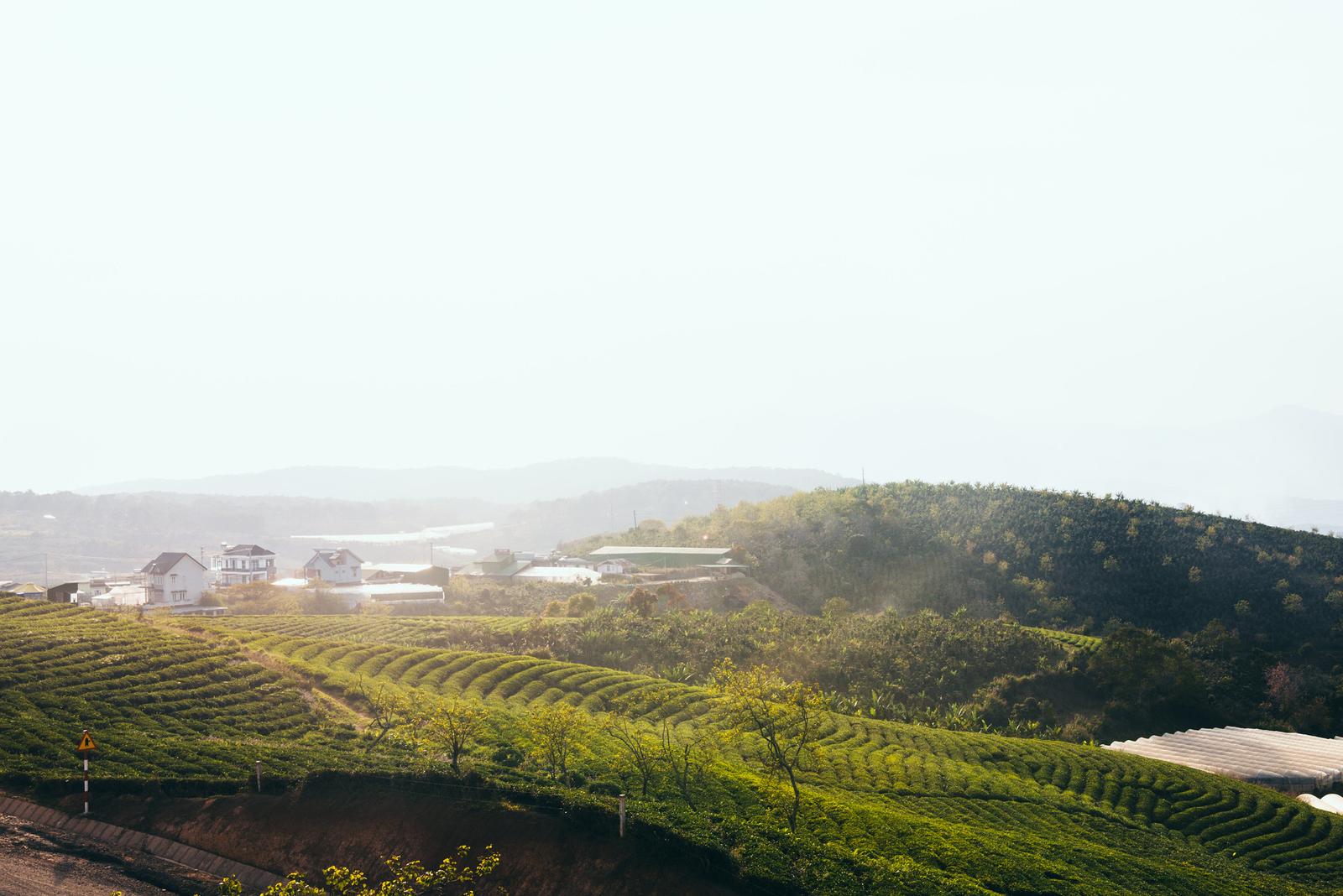 At this time there're a number of people doing the same thing as I did - longing for sunset, some took out their phones for social media time. I camped my foot there, comfortably hid my face underneath the mask, enjoyed the sweet slant rays of sunset light. That's enough, despite being alone.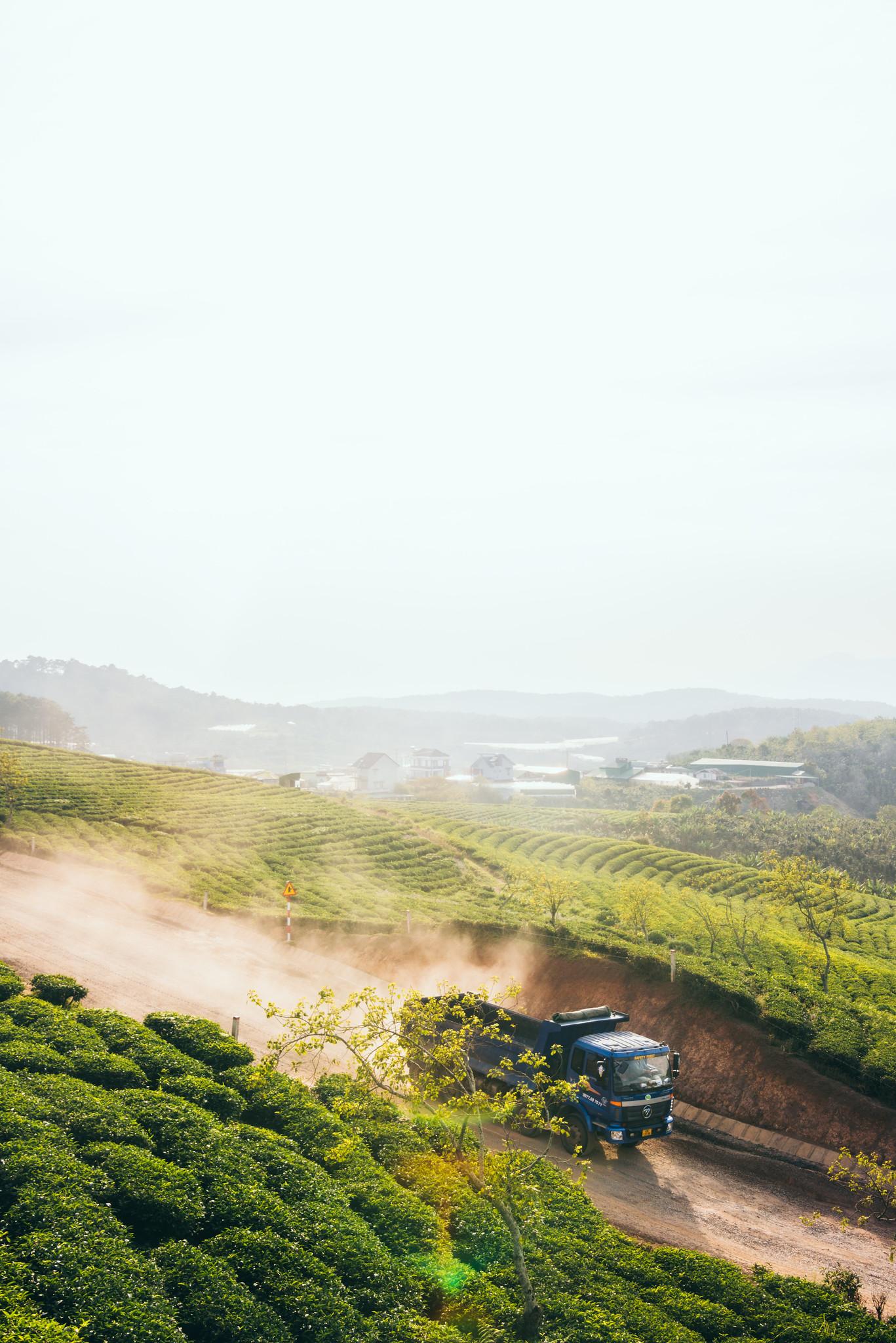 Time to leave, such an inexpressible feeling. I used to feel the 10-min route from my home to school by bicycle in my childhood was so long, and then this 20km route came out just normal.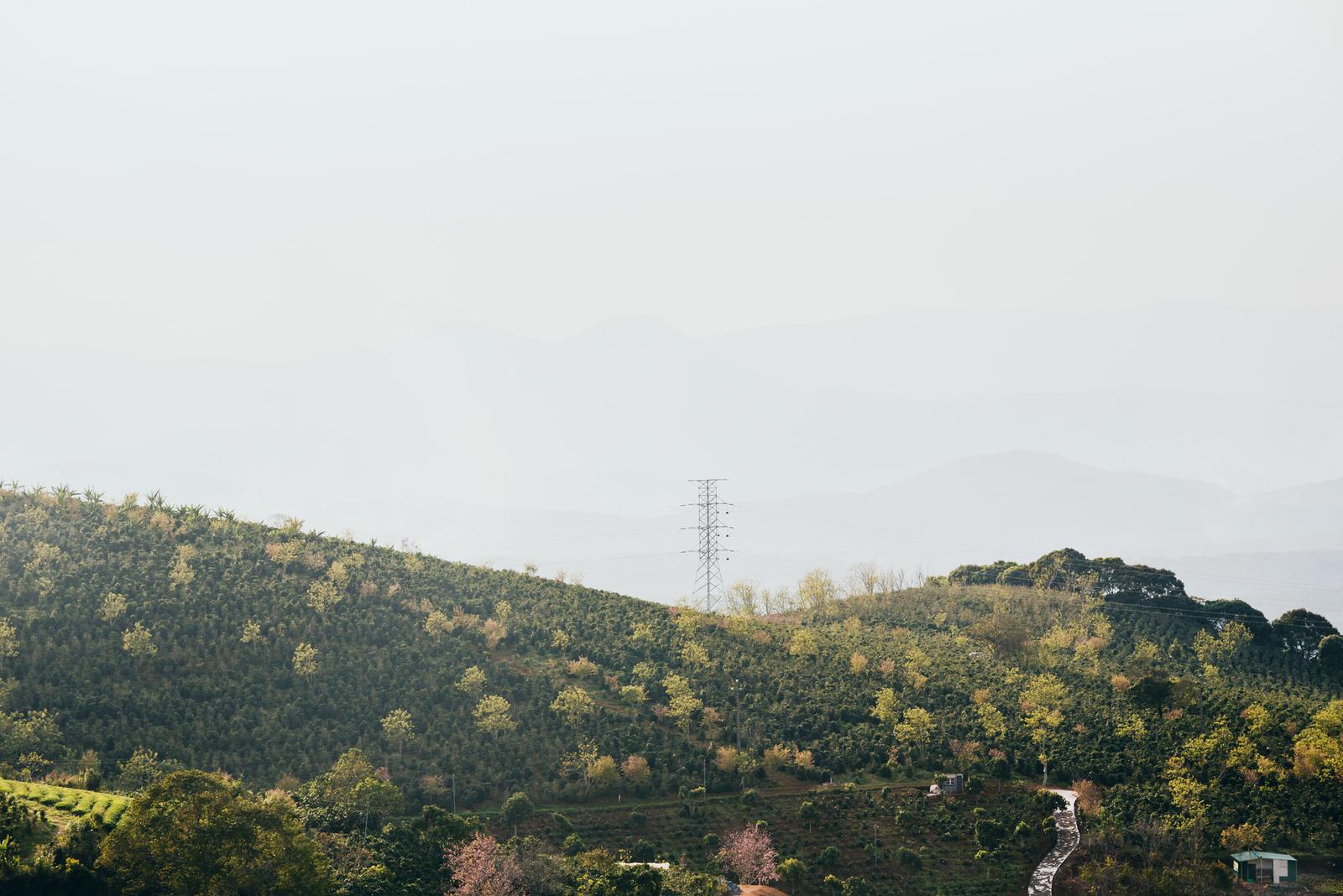 The Last Sunlight
I was back on the morning route, but in the opposite direction, and that made the feeling so distinctive: I knew where the best scenery was to stop by, I knew which side of the mountains would be shone by the sun.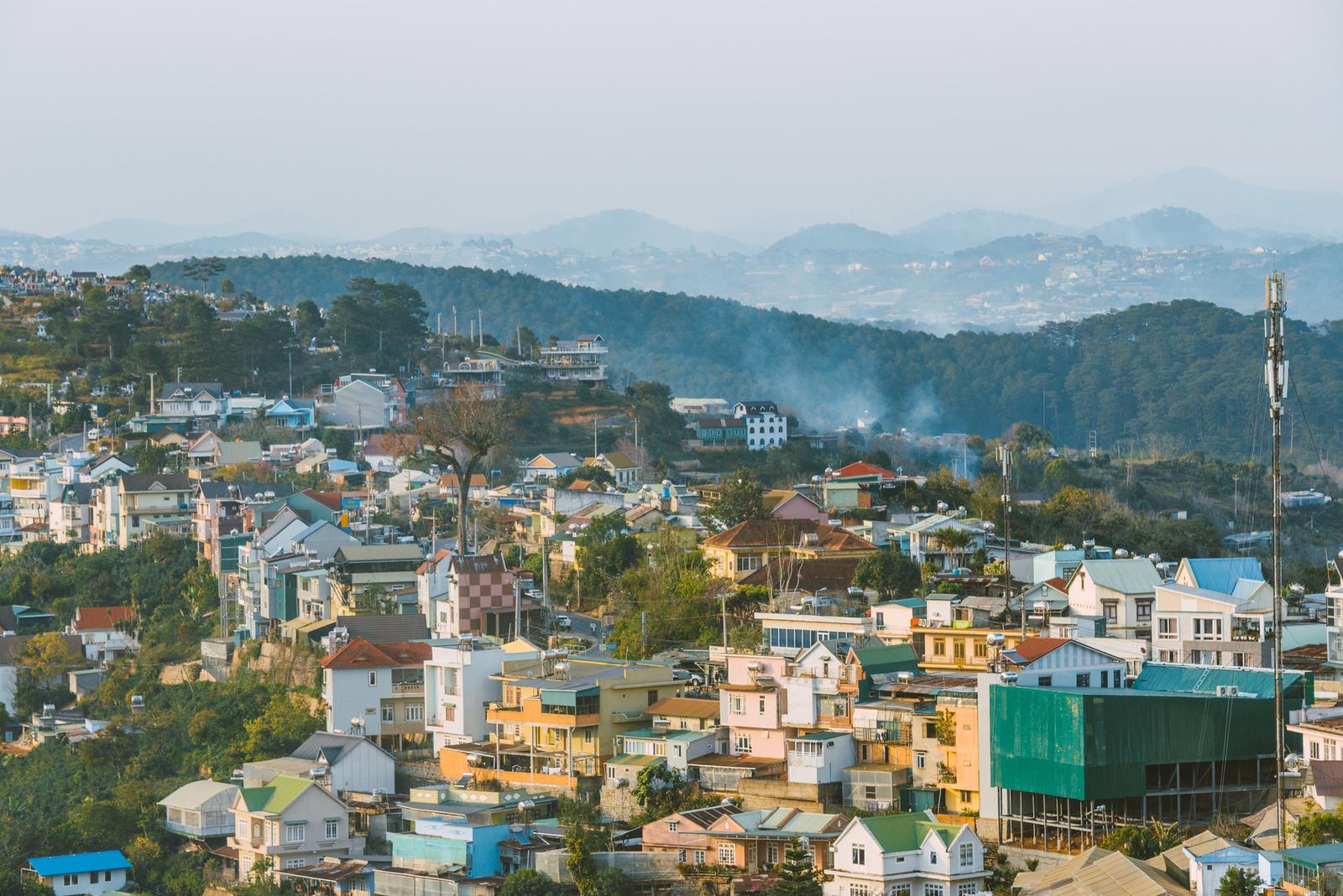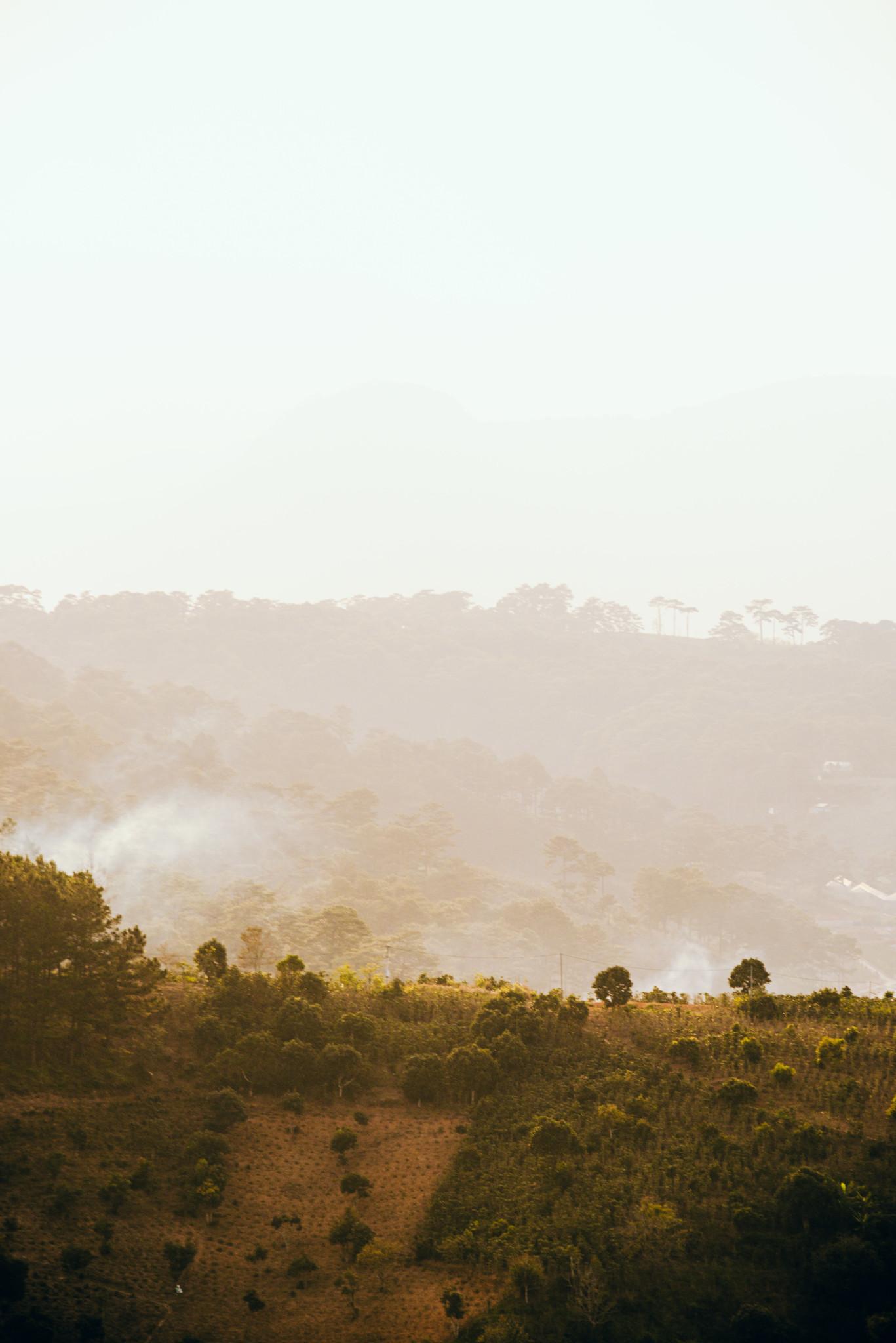 When the following car hundred-meter-behind of me was curling the passes I had traversed, I knew that would be an awesome scene to behold.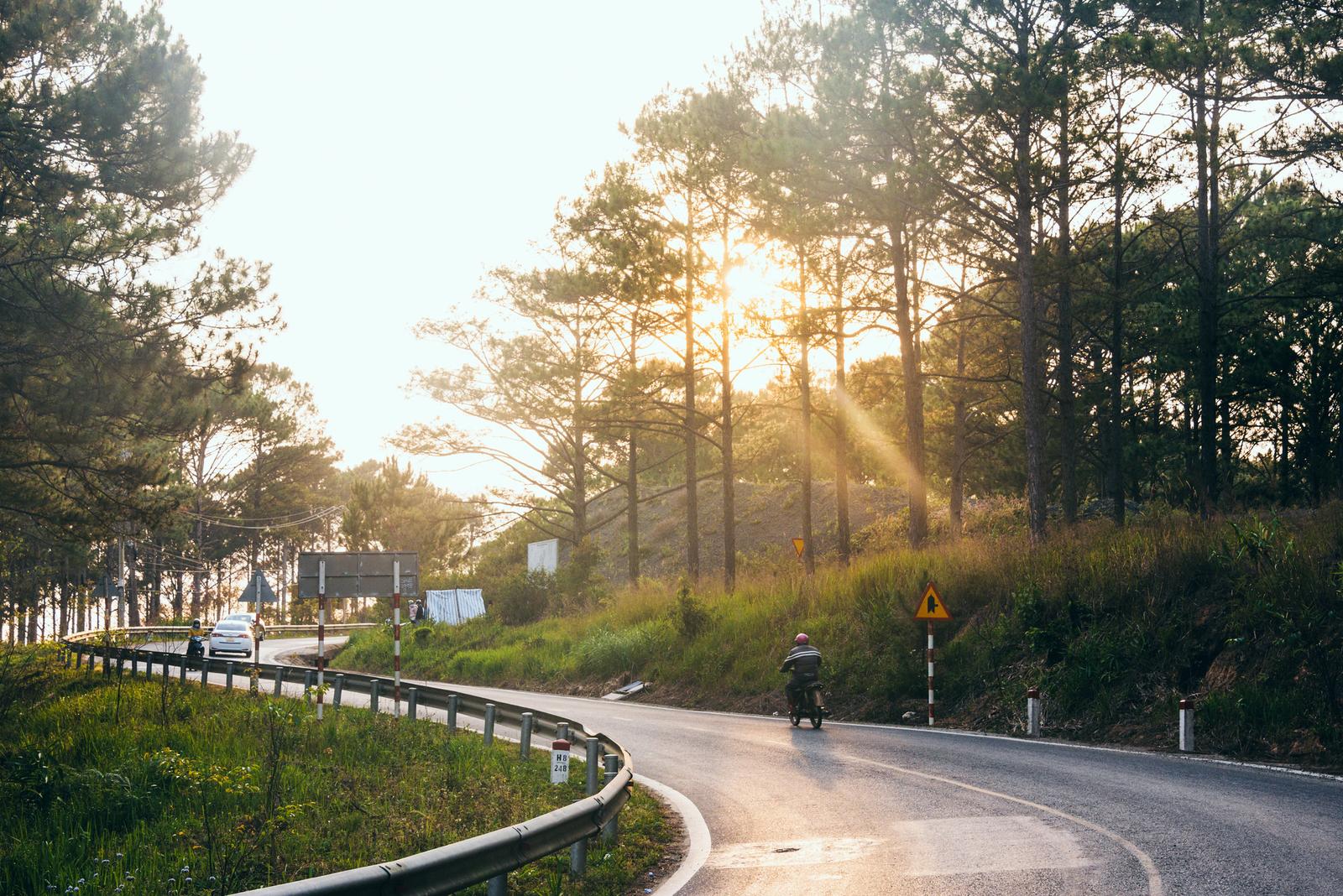 It's 5pm now, the ripe sunshine dyed the village houses, the valley gardens with golden tint, while I was trying to grasp the exclusive scenery to the west of National Route 20.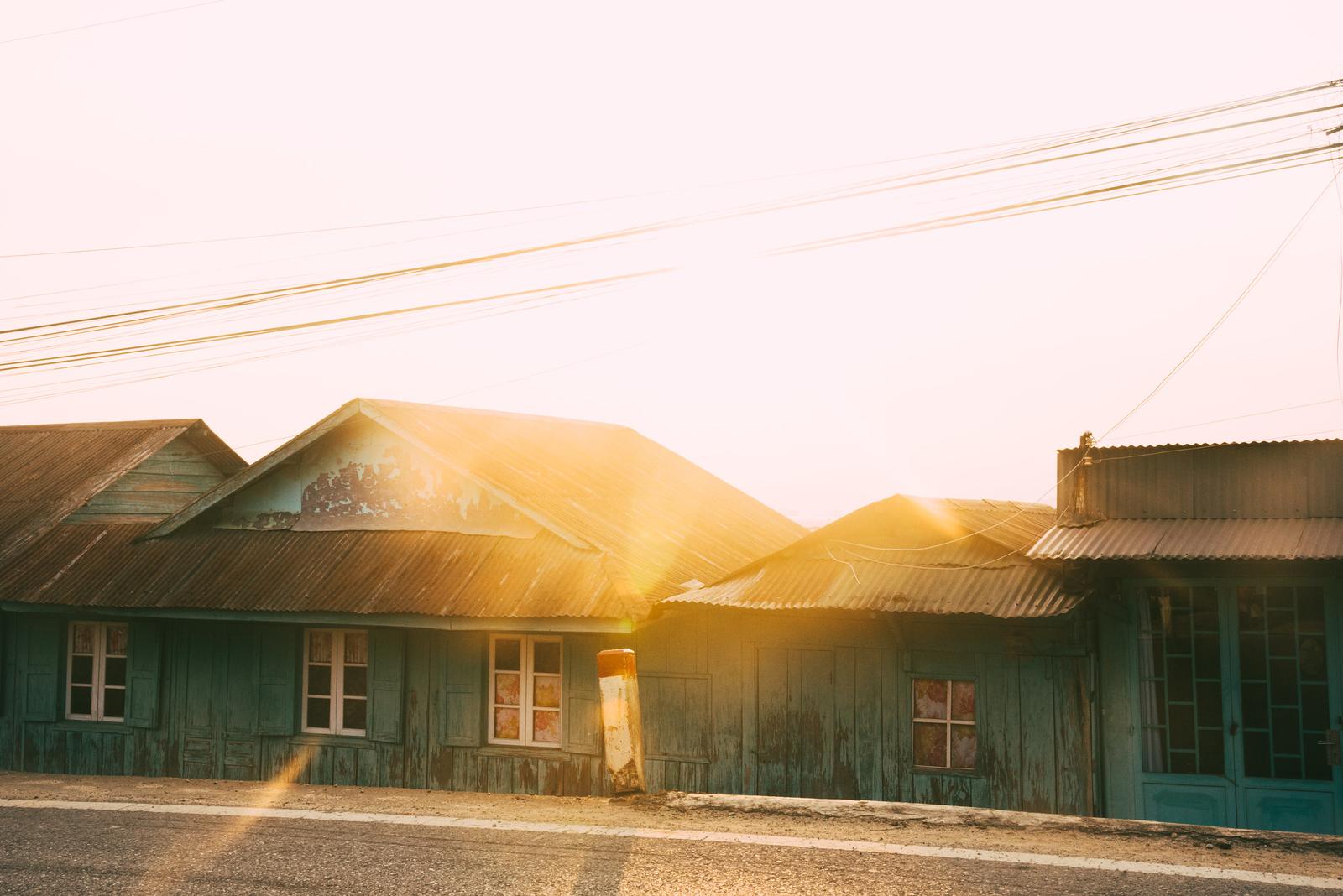 Some sour cherry trees on the pavement also had a chance to showcase their attraction.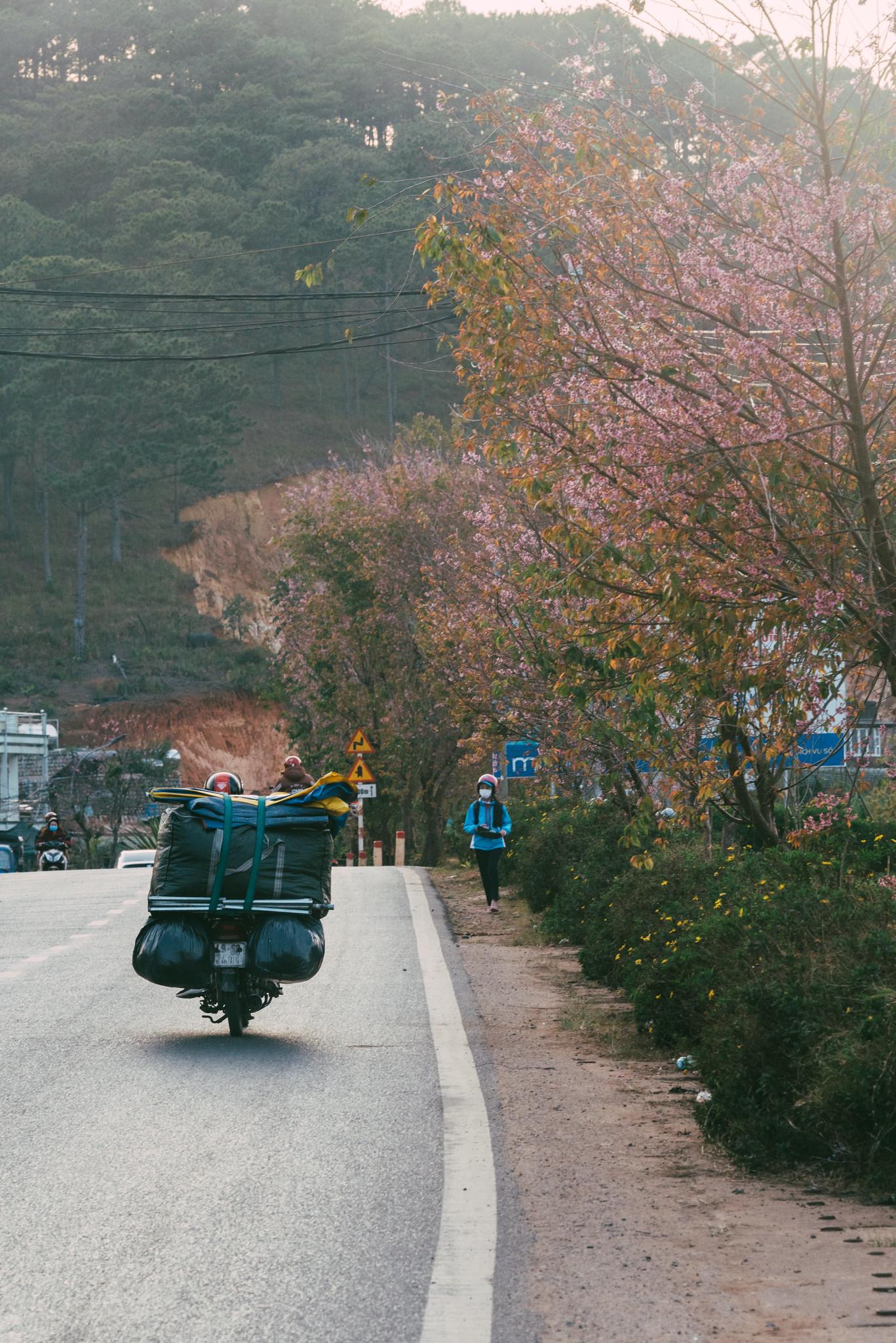 When the national route entering the urban center, I could see bustling vibes all over the streets. I still would like to save that sunset moment, and I instantly braked whenever encountering a twilight penetrating the pine leaves.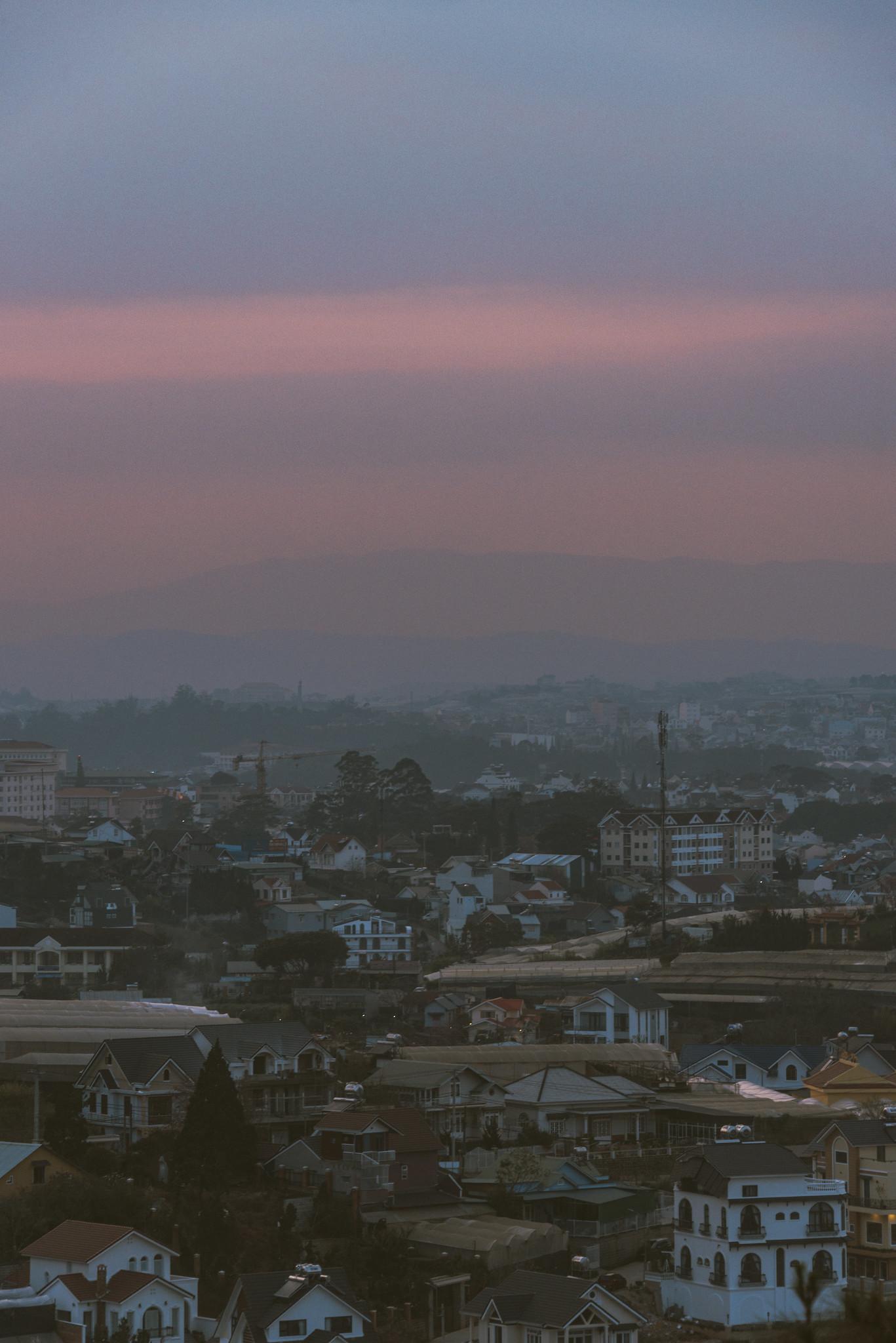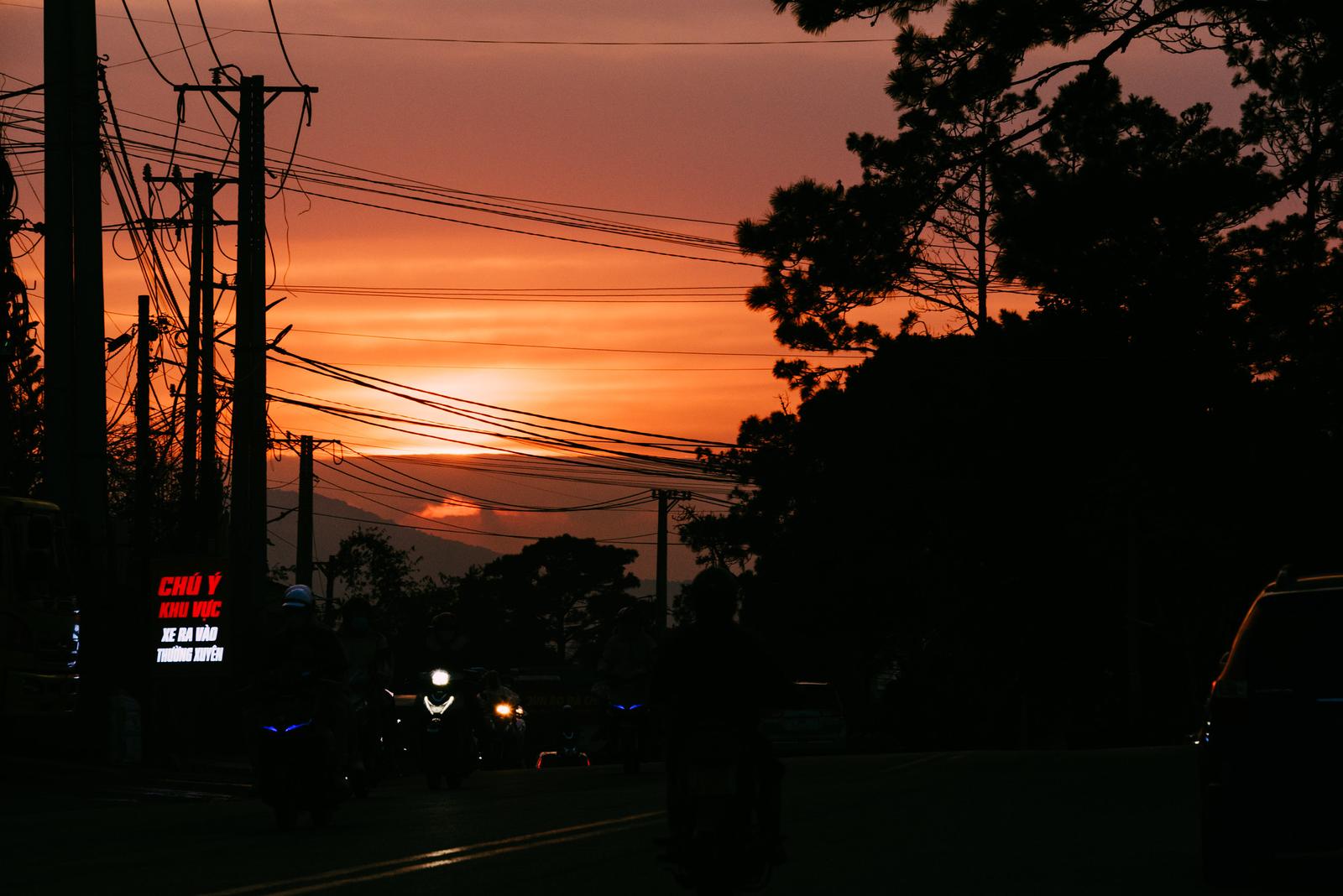 Twilight was beautiful that day. Put aside the discomfort, ugly tube houses, tree-lacking hills, and traffic that gradually becomes as busy as in any other big city, at some point its hidden charm still glows, we call it the 'poetic' beauty. That beauty is originated from the geography, the atmosphere, by its nature.
I remembered while merging onto Tran Hung Dao street, that twilight put me in awe; fortunately I could just have a temporary break from my ride and spectate that wonder, everything happened so swiftly as they're meant to be.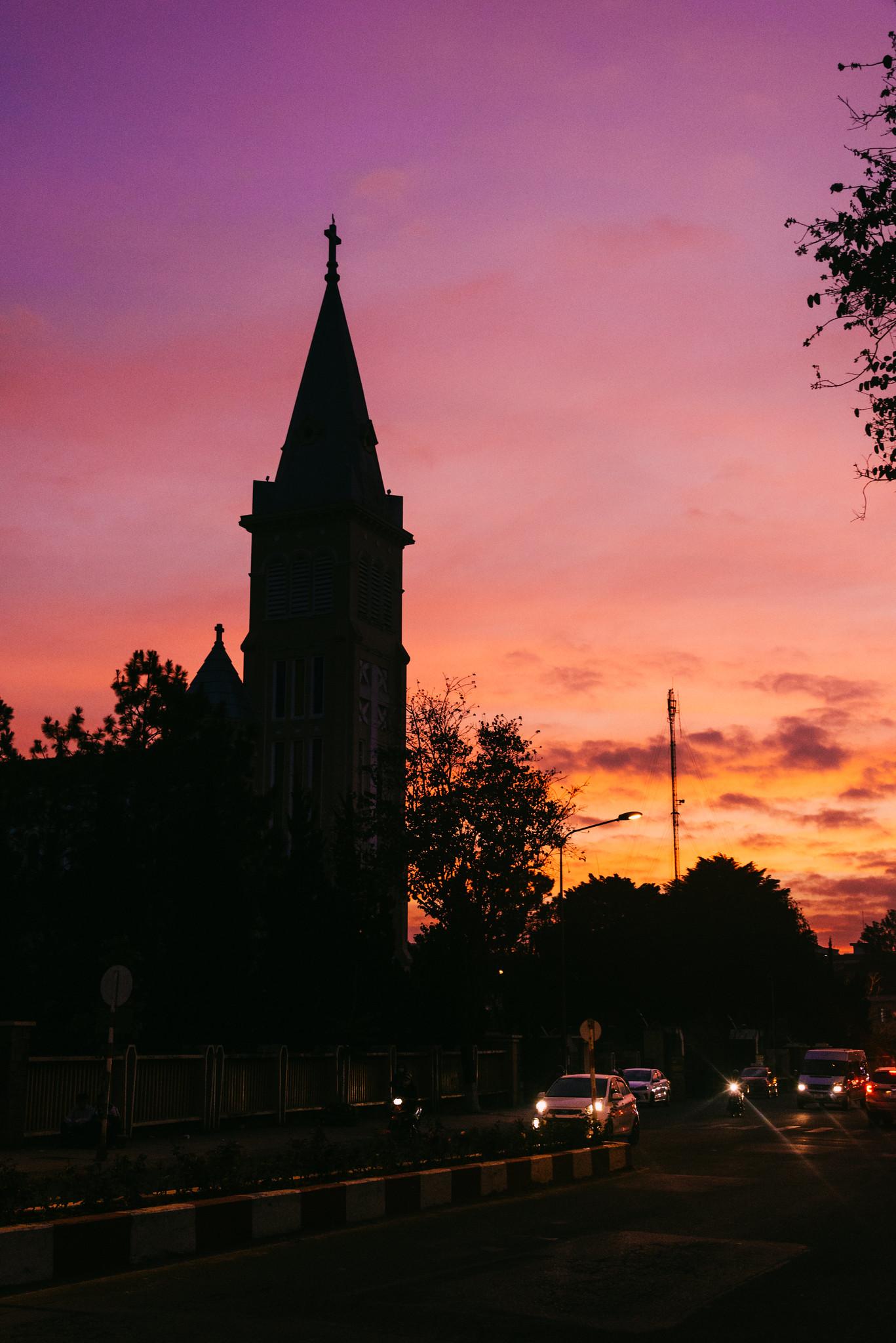 Back to 1 Yet Kieu address to return my trusted motorbike that had helped me through the long journey, and I met by chance the specialty of Da Lat once again: fog, the thing which gave those night photos the uncanny look, and I knew that my trip had been fulfilling.