Arrival
I was to visit Taipei (臺北) as a preparatory getaway for the following Nepal trip in October the same year. Almost one year from my preceding trip, it was necessary to find out whether I forgot some travel skills.
Up to expectation, Taipei welcomed me with an overcast day; it was not a big surprise knowing that the city received rain on 165 days per year.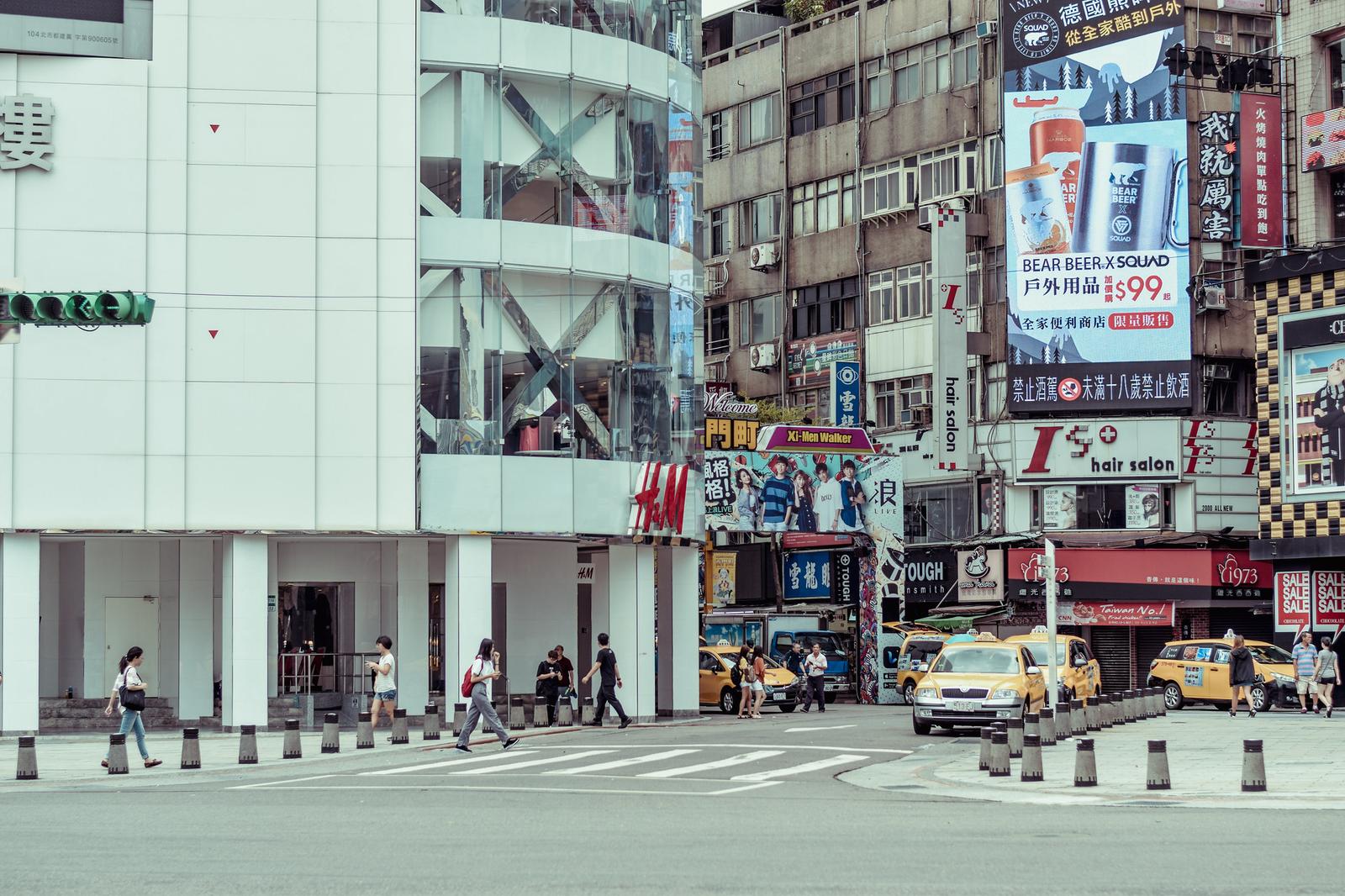 Thus initially my Taipei photos were all shady-looking, atop which there was a matching filter layer - the greenish hue.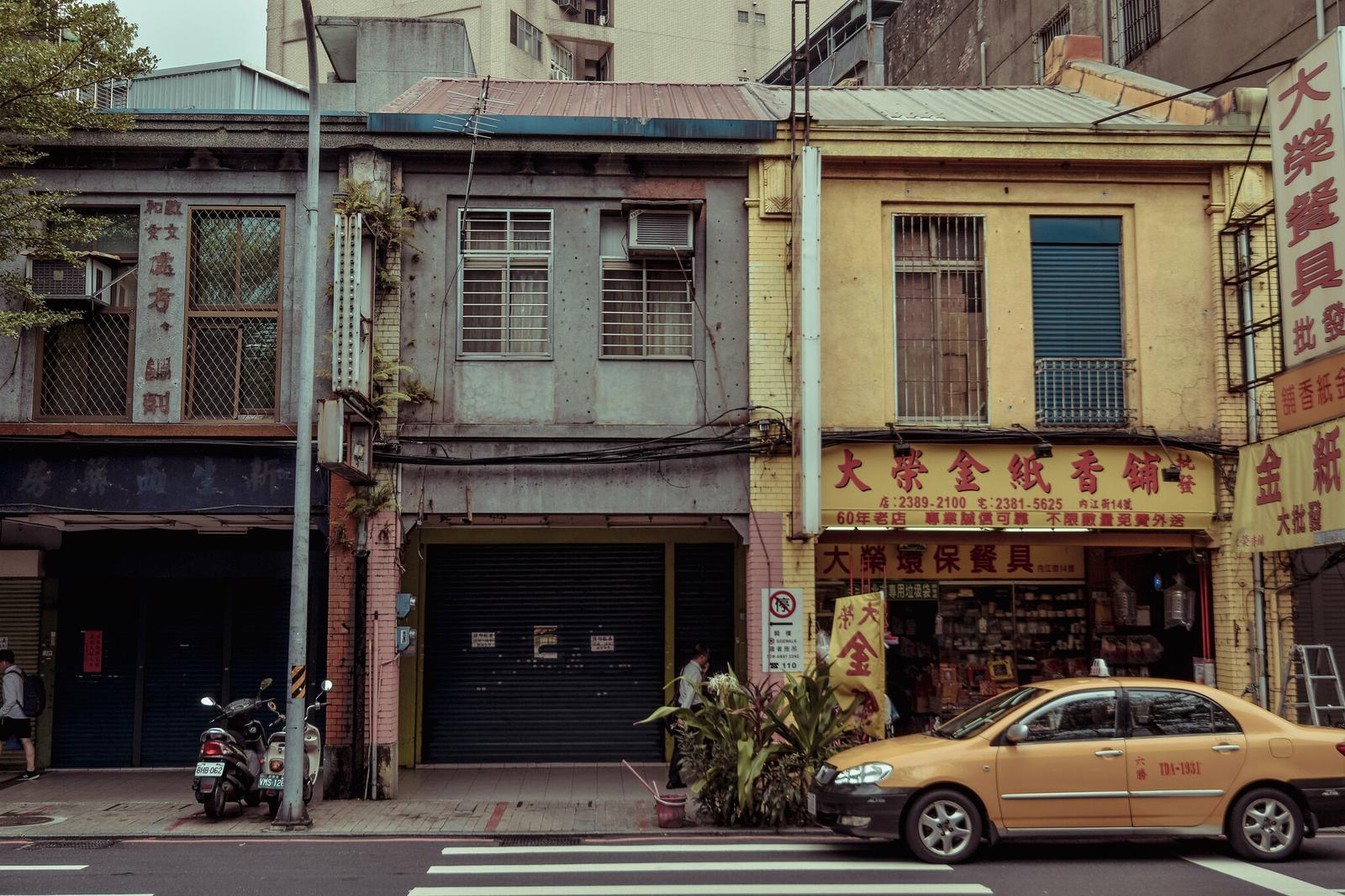 The first thing I realized was that there're a lot of motorcycles, still not as turbulent as in Vietnam though. Crossing streets, of course, was way more hassle-free for pedestrians.
Here were a few shots while I was wandering about some random streets in Taipei. Take notice of the characteristic signboards and the uncleanly tiled façades which give cities like Taipei or Hongkong a particularly Asian vintage look.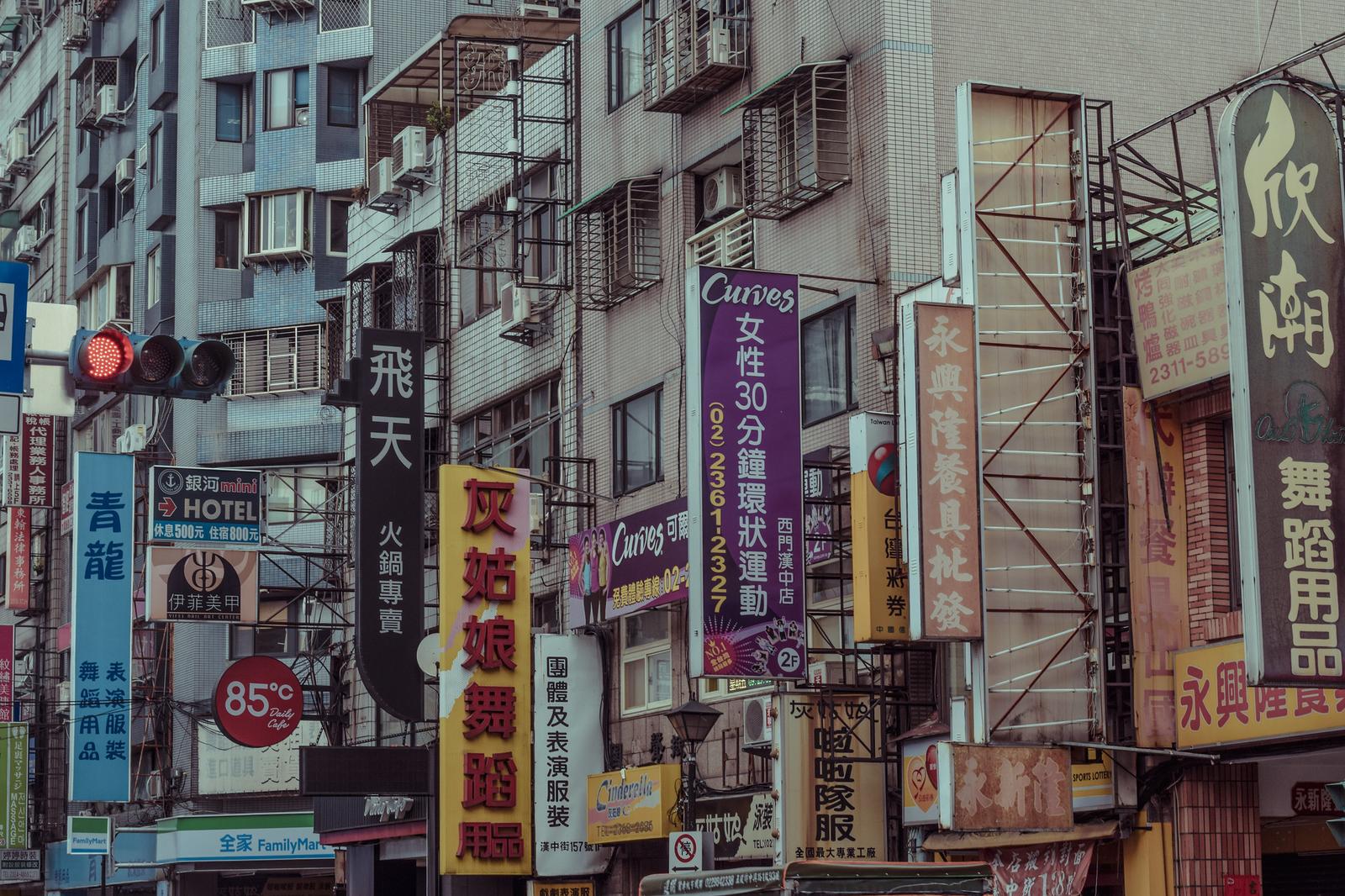 City Center
My hostel was located near Taipei Main Station, so a few popular destinations were within walking distance and other further ones could be accessed via Taipei Metro effortlessly. Excuse me as the photos at that time couldn't be well-exposed due to bad weather.
National Chiang Kai-shek Memorial Hall (國立中正紀念堂)
The modern Taiwan history is associated closely with Generalissimo Chiang Kai-shek (蔣介石), former president of the Republic of China, thus it's helpful to grab some knowledge about him by visiting this place. The Liberty Square (中正紀念堂廣場) surrounding the monument provides an open space for you, at least, to gaze at the unobstructed sky. Within the same location, sitting at the sides are National Concert Hall and National Theater.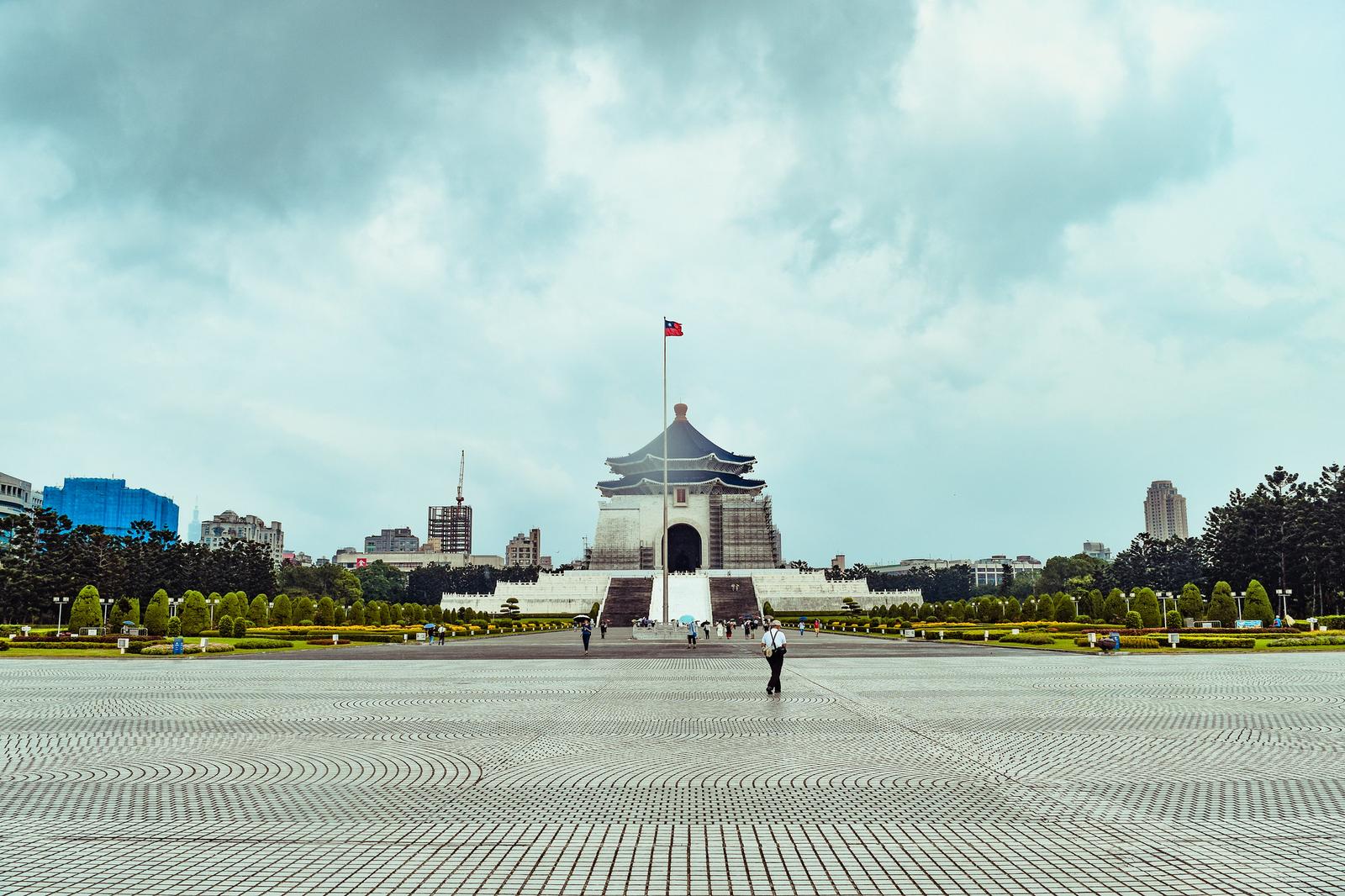 Wandering About
It's a downpour so I could only catch a glimpse of the buildings' exterior; however, the one did captivate me more was the street life itself.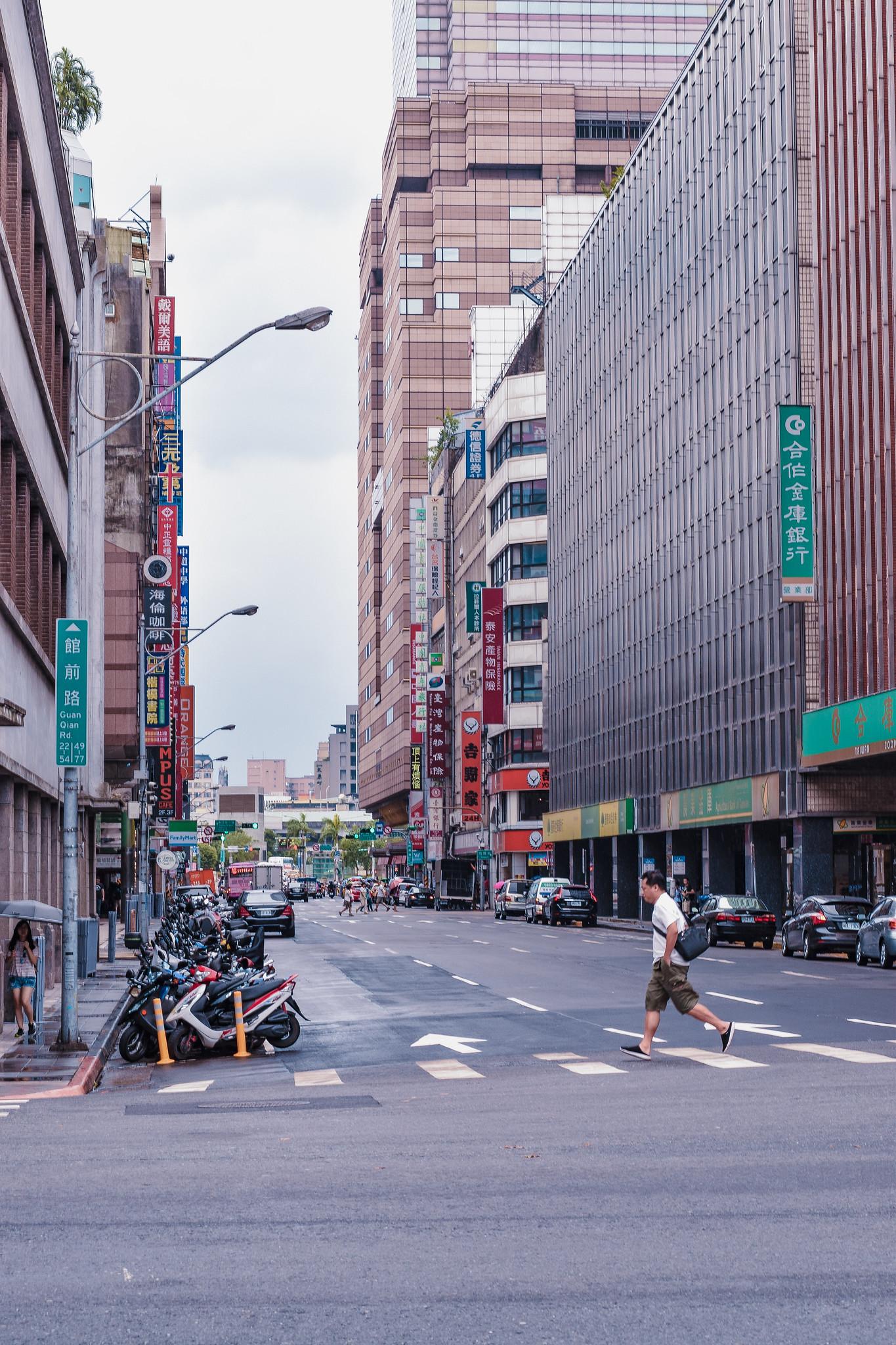 Taipei Skyline
So I took myself to Xiangshan (象山), a place for photographers to take picture of Taipei skyscrapers. Trekking pole, tripod and umbrella were all set, just that the weather was not my favorite.
The drizzle made the staircase walk to the observation platform on top of Xiangshan a bit slippery. I didn't mind walking or climbing, but with one hand occupied with umbrella, the trip took longer time to finish. It was even harder to manoeuvre while bringing the bulky camera - tripod set.
These were my result of waiting for 3 hours with all body showered, at first I had been worried that the photos would turn out to be worthless, but after post-processed their hidden beauty was revealed.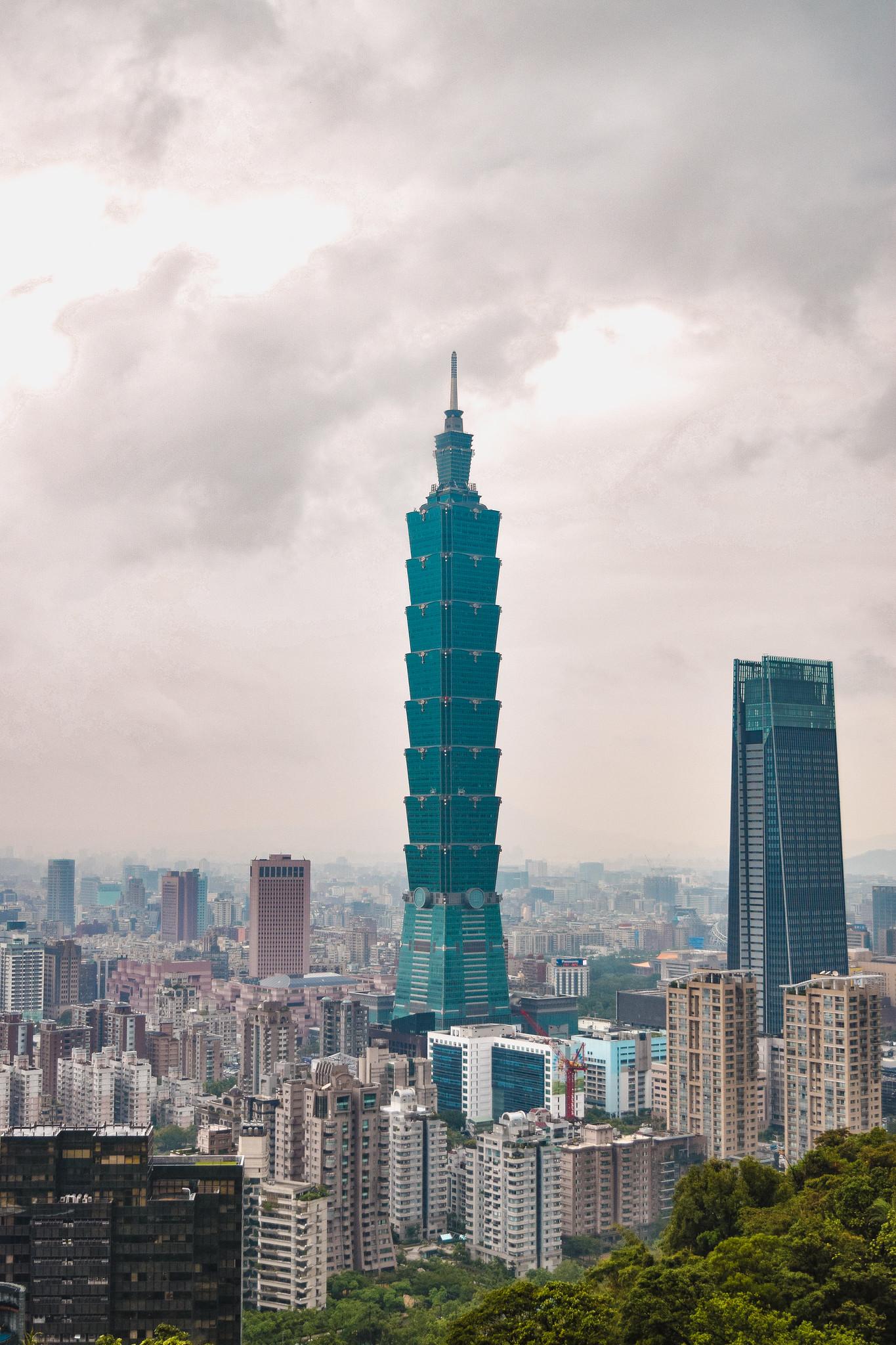 Sunset was beautiful even though it was covered by layers of clouds. Somehow the diffusing dusk lights could still make their way to permeate the ambience.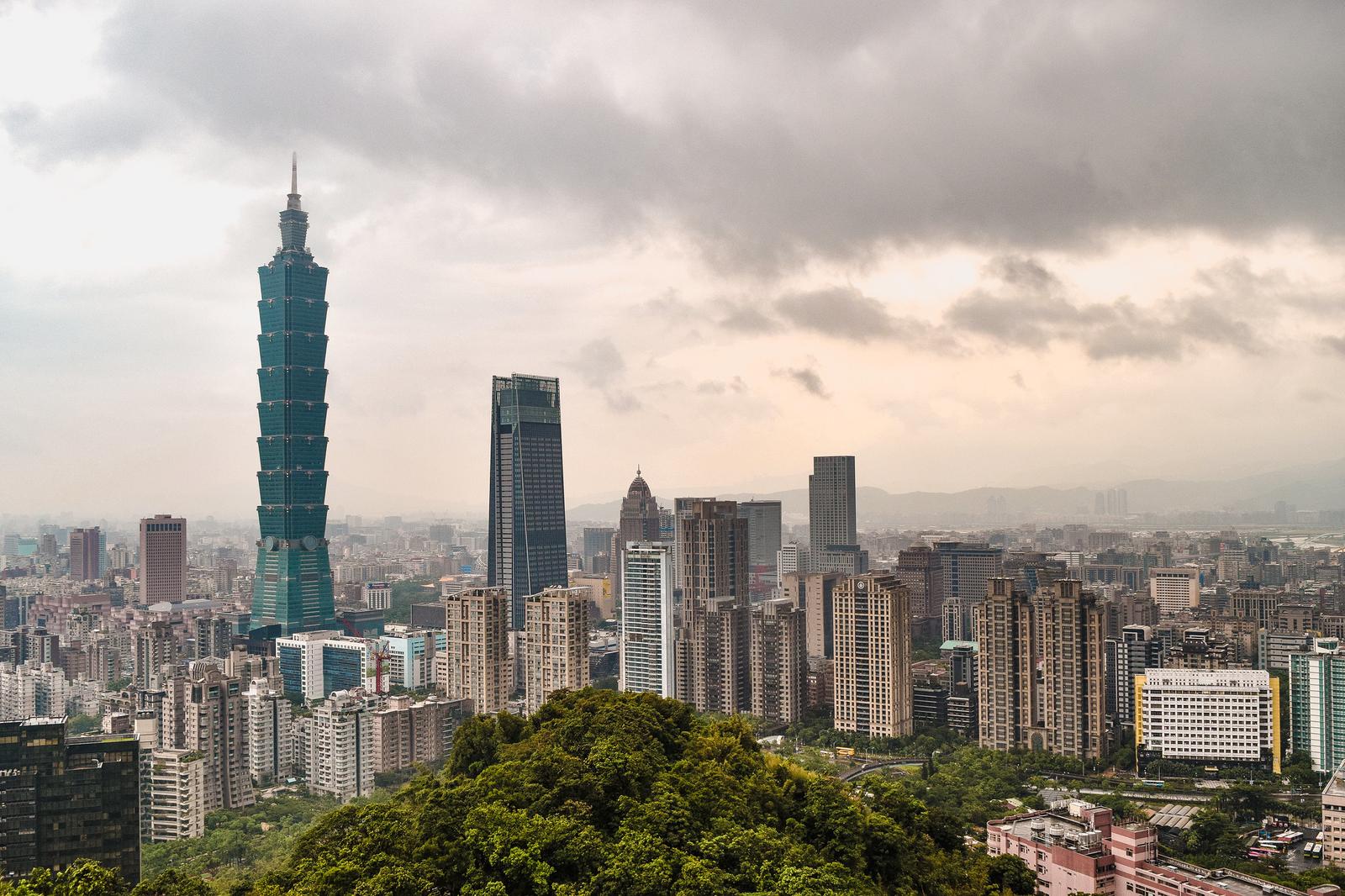 The ultimate takeaway was that I could capture the city neon lights when the twilight ended.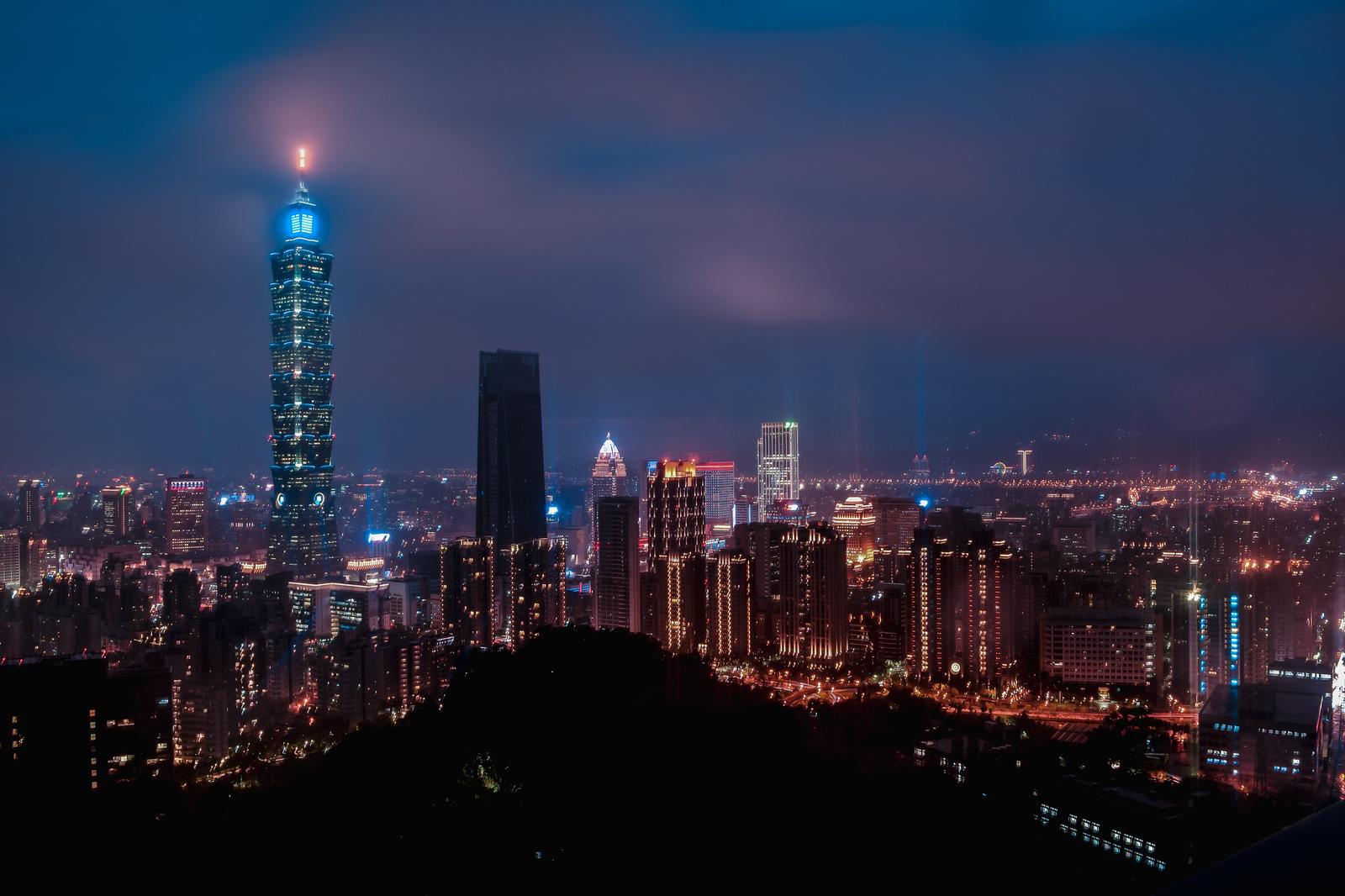 The second day in Taipei - I meant Taipei Metropolitan Area including New Taipei (新北) - was fulfilled with activities. A typical 'backpacking' day indeed. From Taipei I took bus to Yehliu, then Yehliu to Jiufen via Keelung, and finally back to Taipei, completing a triangular loop. The bus rides were around 2 - 3 hours per each and quite pleasant though, especially while it was traversing the mountain roads.
Yehliu Geopark
I'm typically a person who treasure those less popular yet natural destinations rather than artificial attractions, so Yehliu Geopark (野柳) to me was a wise choice.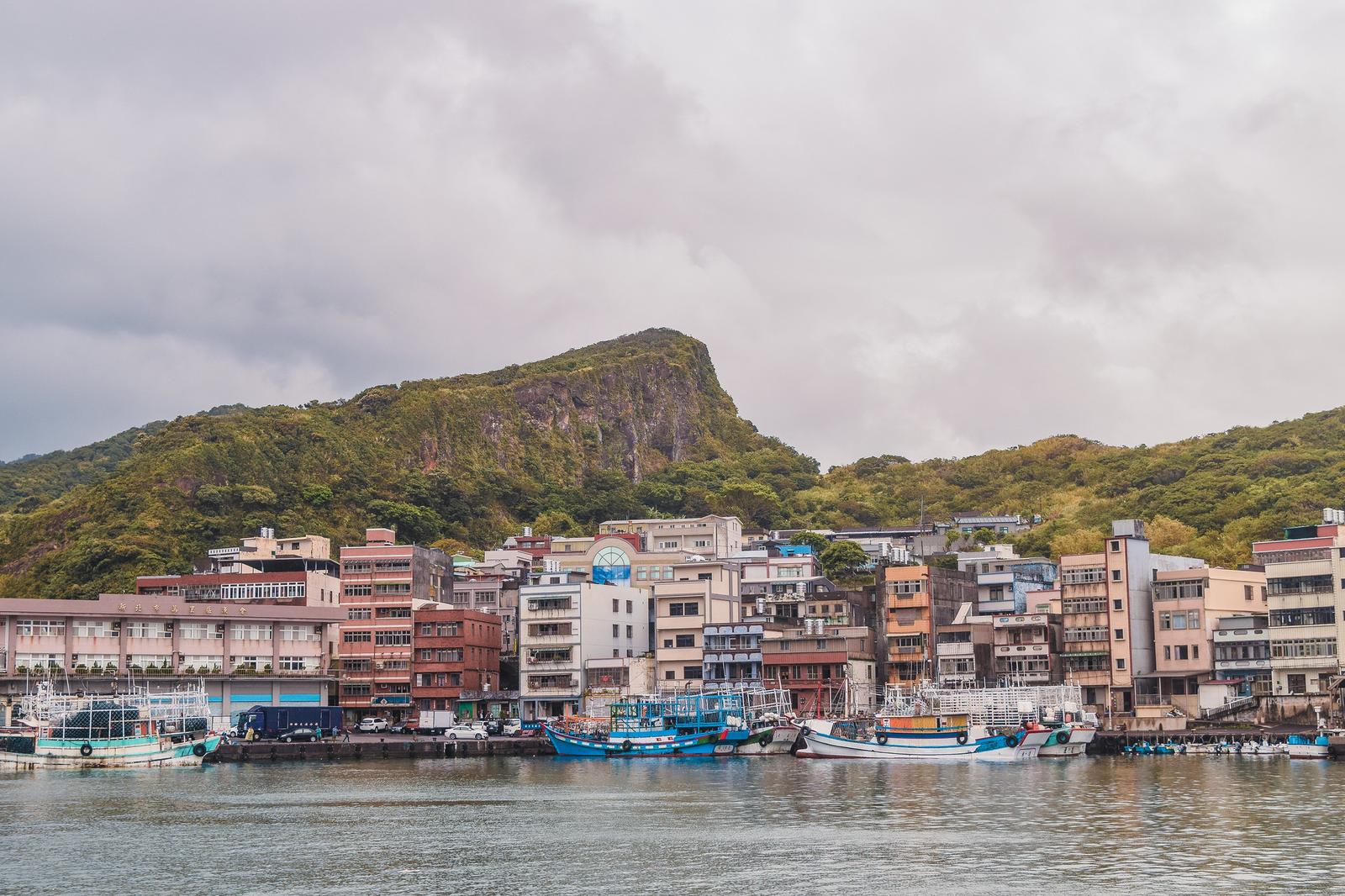 The formation of terrain at Yehliu is a thousand-year process which has created mushroom-shaped rocks jutting out into the ocean. Very attractive to human eyes, and ideal to be captured with super wide-angle lens. An alternative location with similar geographic feature is Shen'ao Elephant Trunk Rock (深澳象鼻岩) located near Ruifang (瑞芳).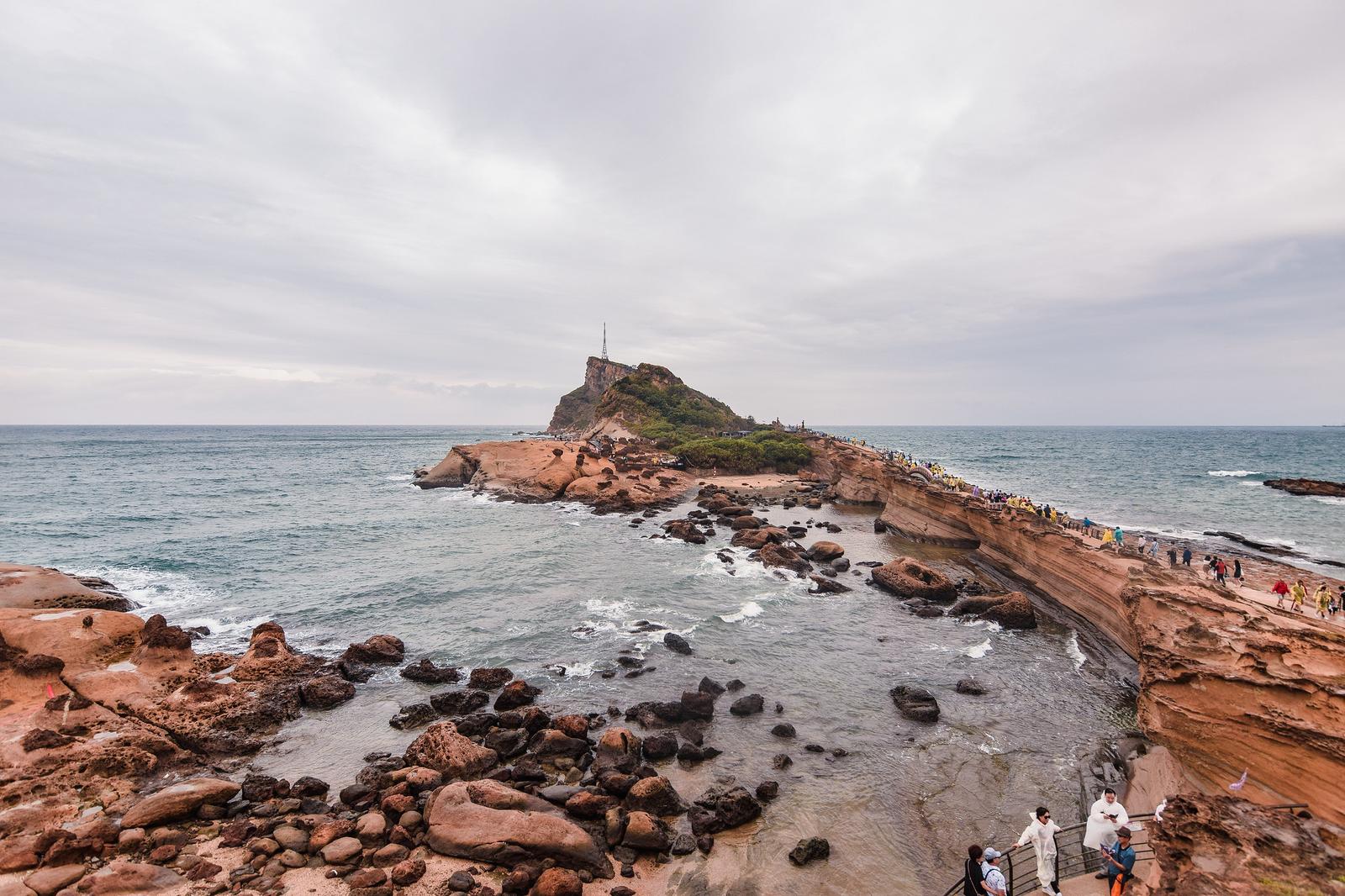 Yehliu is best sighted with wide-opened eyes or wide-angle lens. Here is the reason why.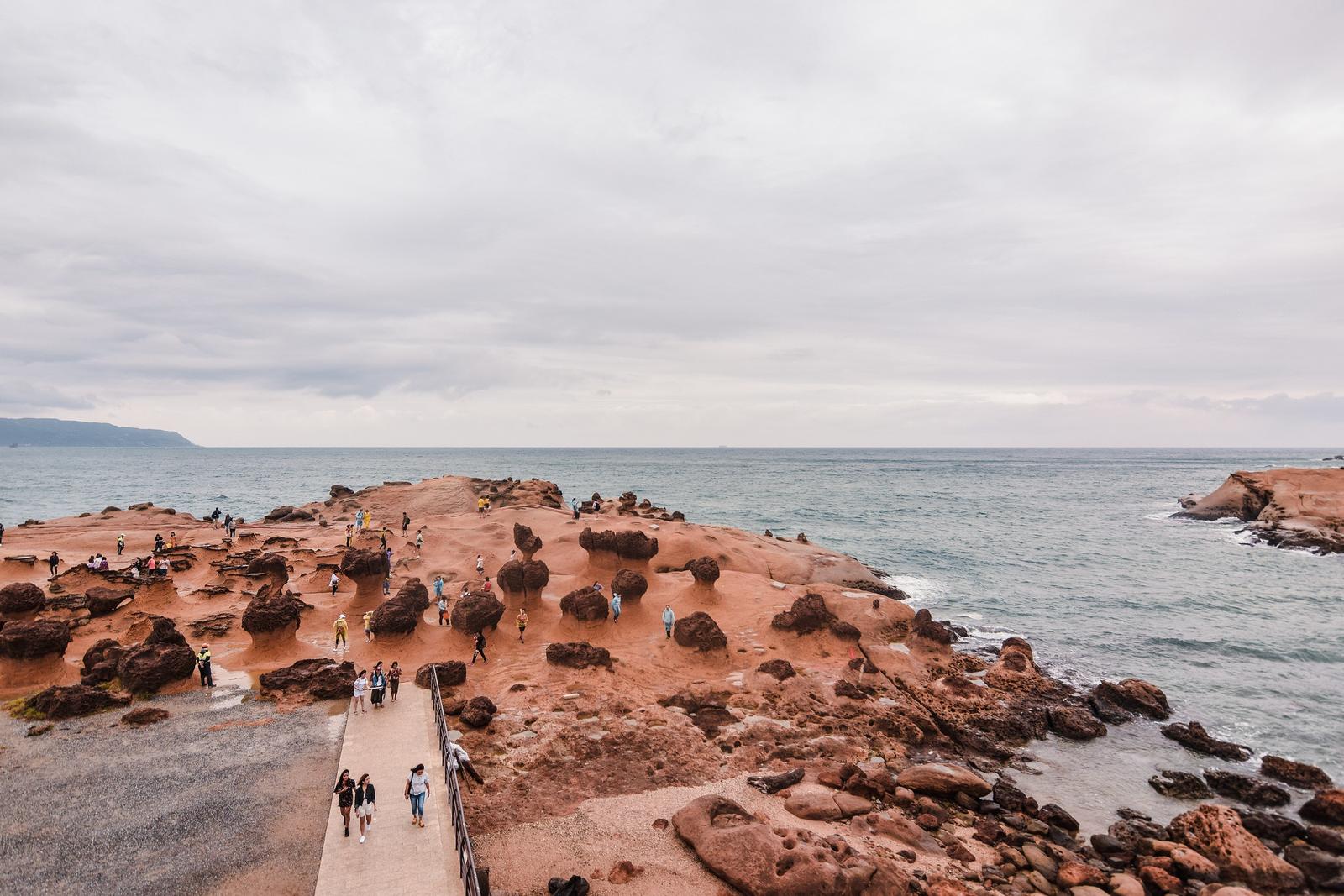 The place in reality is quite crowded, as it's a destination for toured visitors, especially the Korean at that time (I heard of a plenty of Korean conversations while dashing across the park).
At the exit there's a market where you can have a good time treating yourself with local dishes, how neatly I could have for my lunchtime.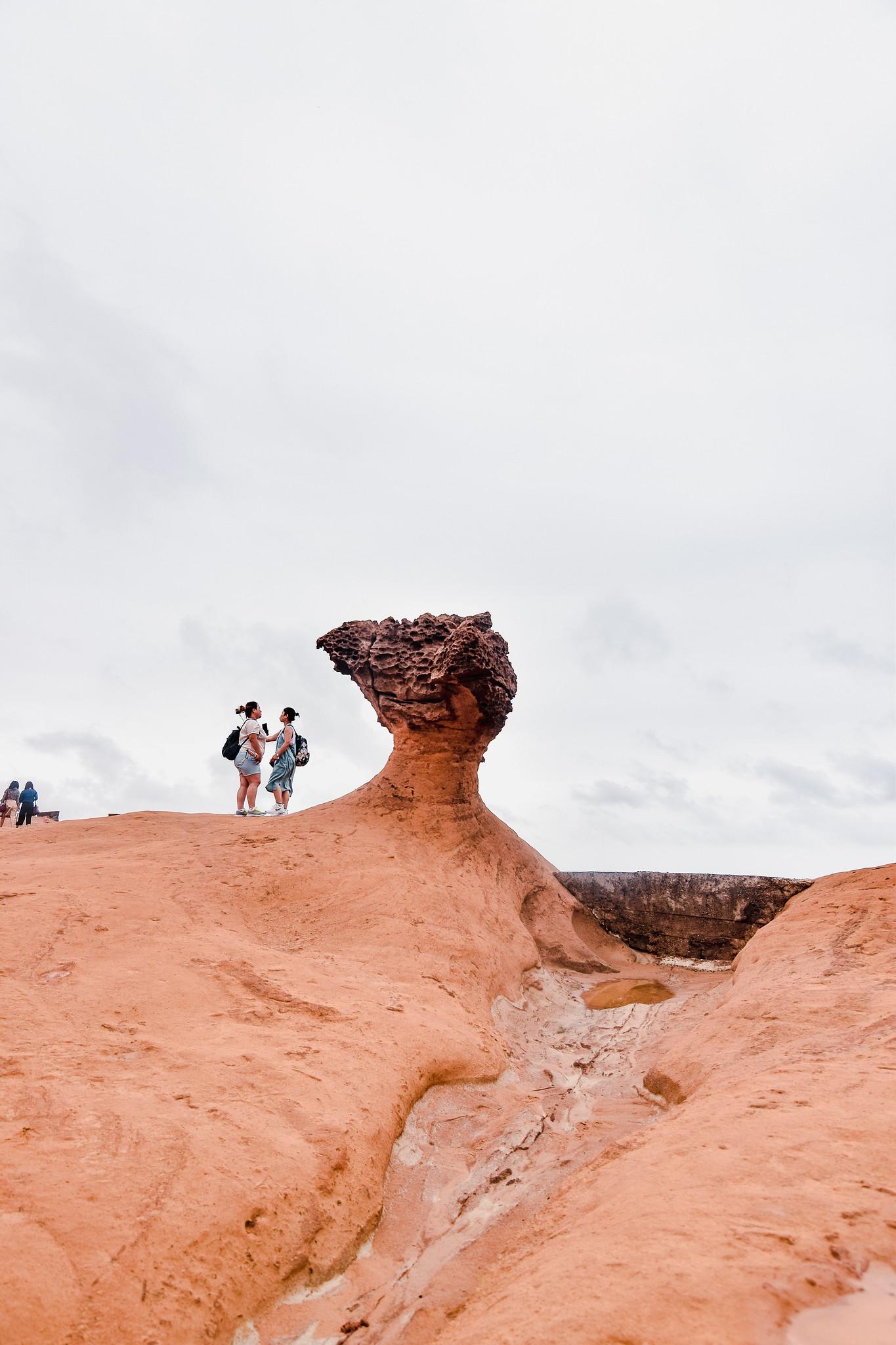 Jiufen Old Street
From Yehliu you can take bus to Jiufen (九份) with one transfer in Keelung (基隆). To me Jiufen is a nice blend of the other two places I have got chances to visit, Cinque Terre and Fenghuang: an ancient town clinging onto the mountain flank with sea outlook. It is quite small comparing to other places though, hence half a day is well enough to explore around.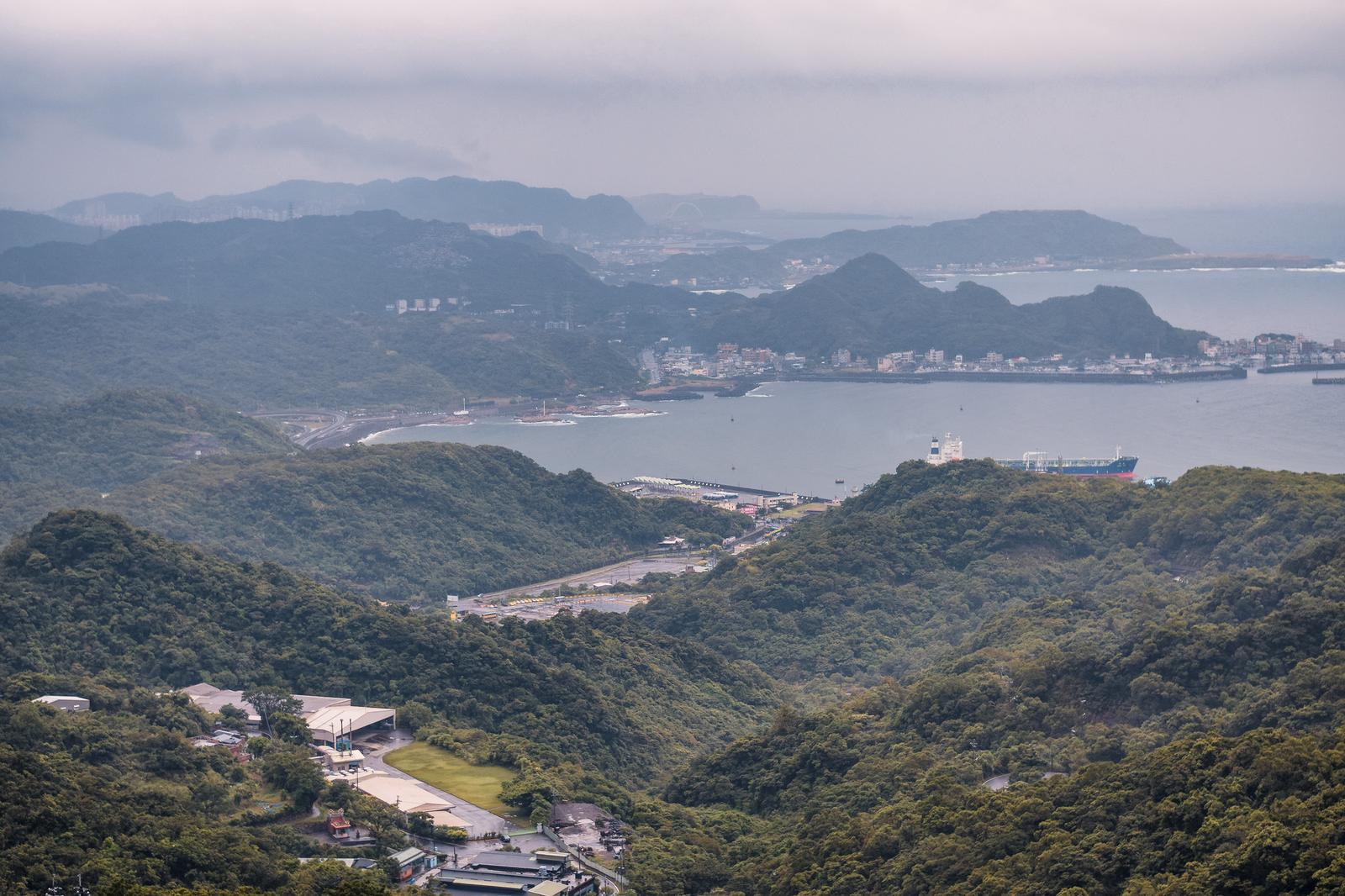 Old as it is called but the architecture is not at that level, the conception of 'old' should come from its historical and cultural value. Two musts for tourists in Jiufen: retreat into a tea shop with fantastic sea view, and enjoy local delights along Jishan Street.
All the stores along this street have built rain canopies outside, with red lanterns ornamented all the way. The resulted alley's warm ambience is best for any couple to stroll around and come back with intimate memories.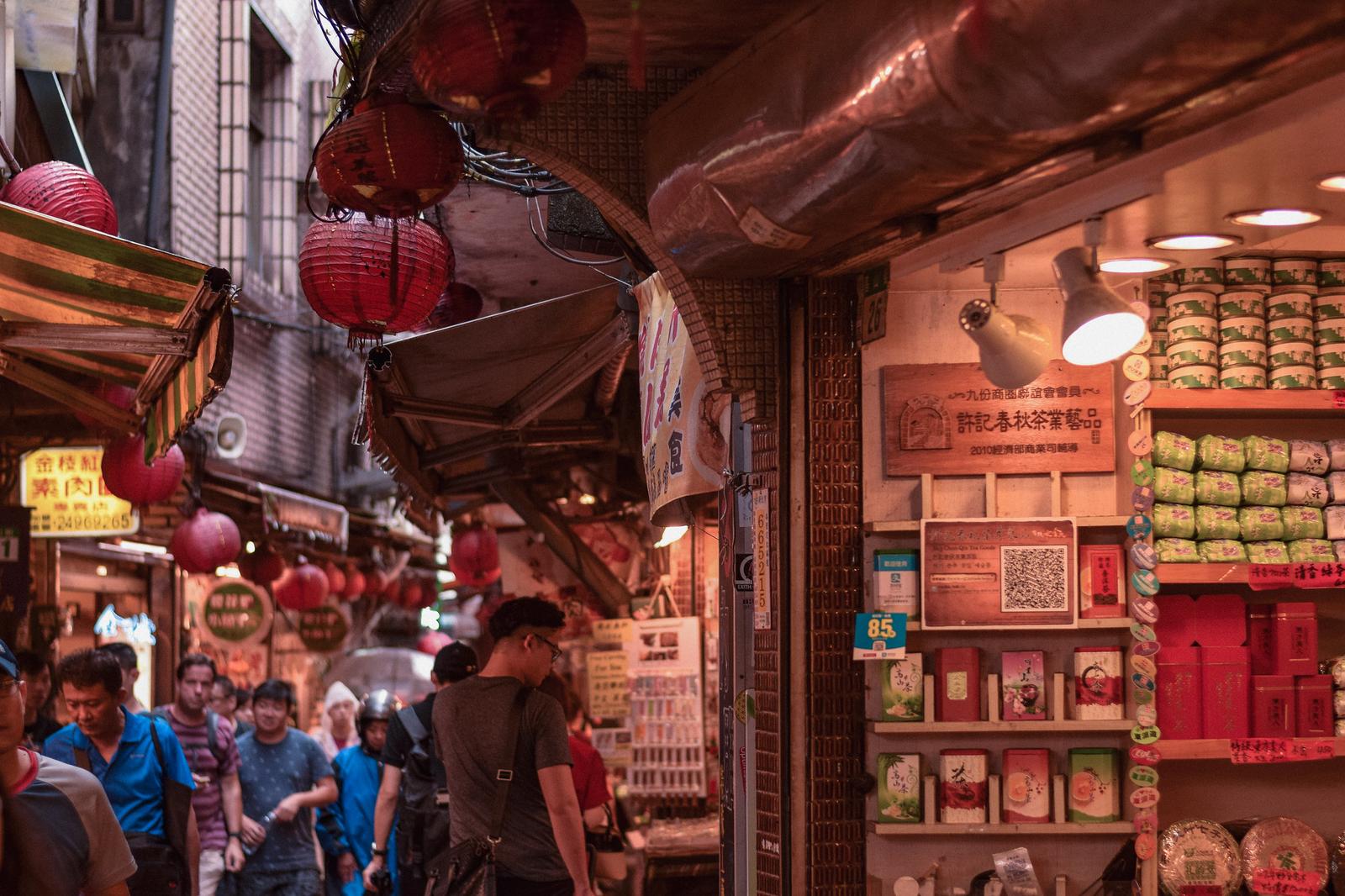 …the panorama
The charming houses looked from above were resembling the miniature toys those kids could have ever dreamed of.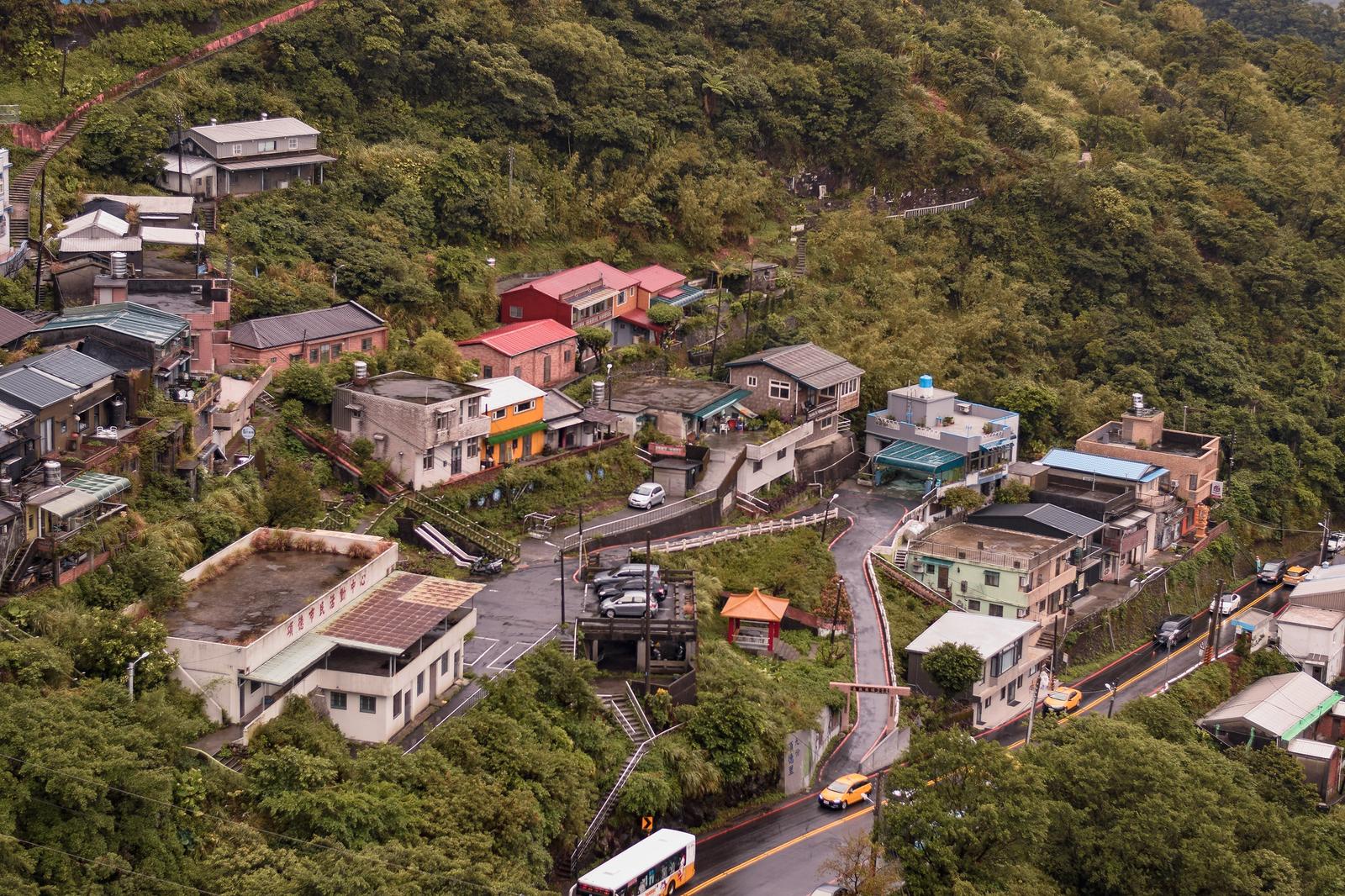 Covered in mist, the scenery had an eerie impression to me; well behind Jiufen sits a cemetery by the way.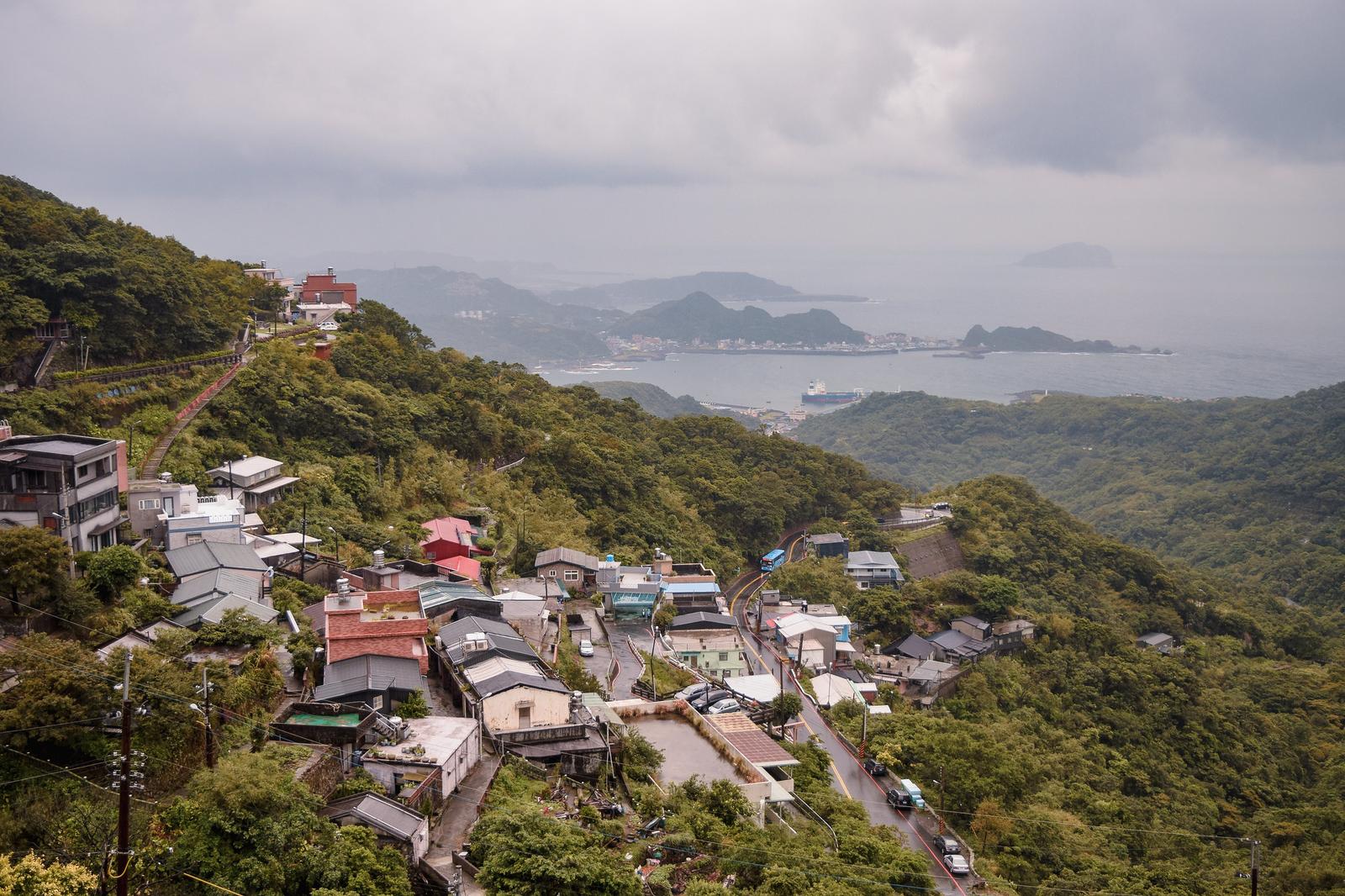 I was jogging back and forth the alley just to feel the mood of a strange place, having some grilled sausage or stinky tofu could warm me up the lonely backpacker.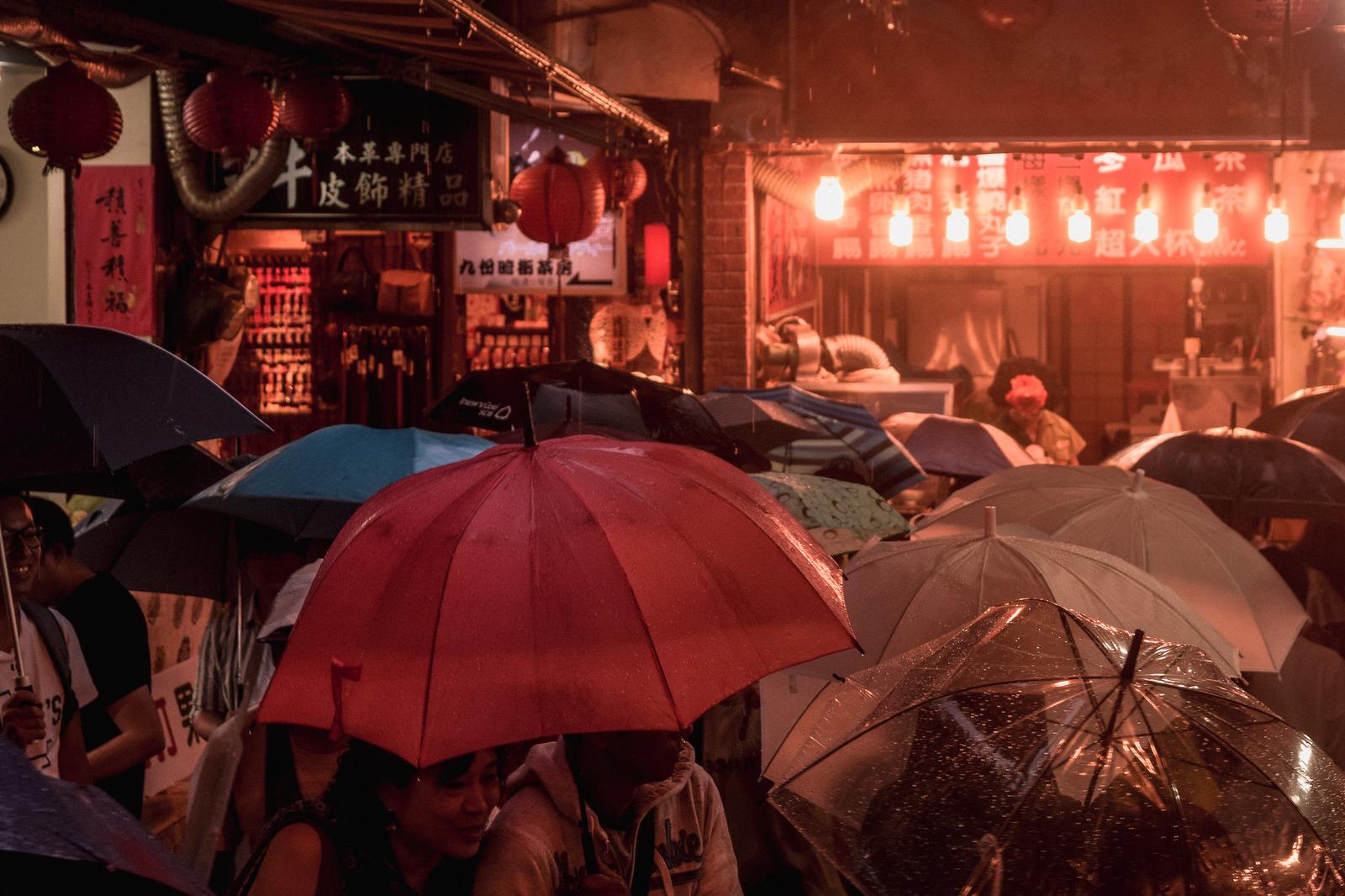 If I'm not mistaken, the umbrella theme in a part of my photos has its beginning from this Jiufen time.
Contrary to the untiring ride from Yehliu, I needed to queue for long to get on board the bus back to Taipei. Actually there was no English sign that I could rely on so I just asked the queueing peers around if it would be going to Taipei.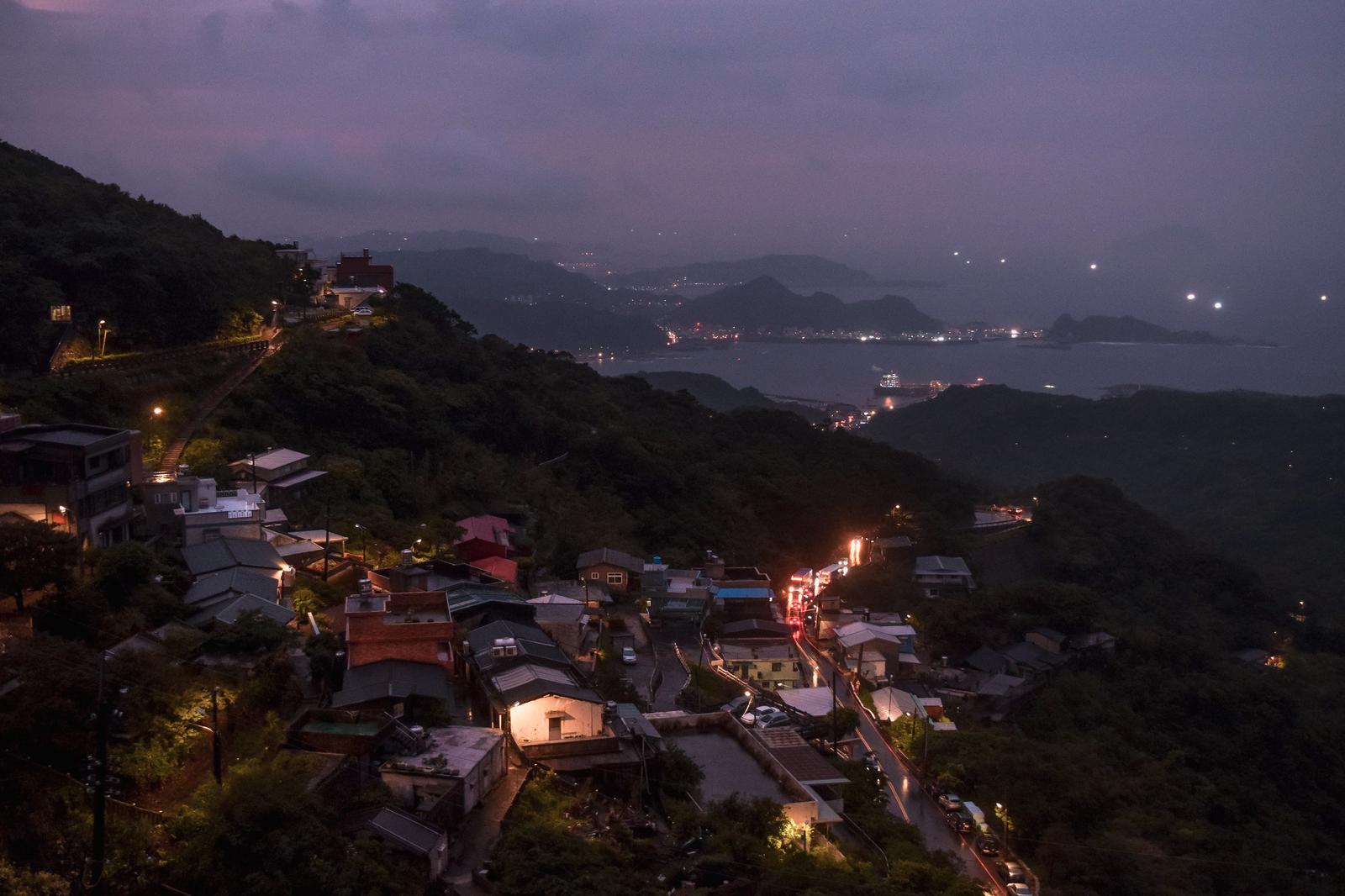 The Last Day
I had one half-day left to discover Taipei, from Xinyi (信義) CBD with Taipei 101 and National Dr. Sun Yat-sen Memorial Hall (國立國父紀念館) to the North Gate - Beimen (臺北府城 北門) near my hostel. Certainly in the programme included the famous Taiwan bubble tea and 7-Eleven prepared food.
Rain again. But that couldn't hinder me.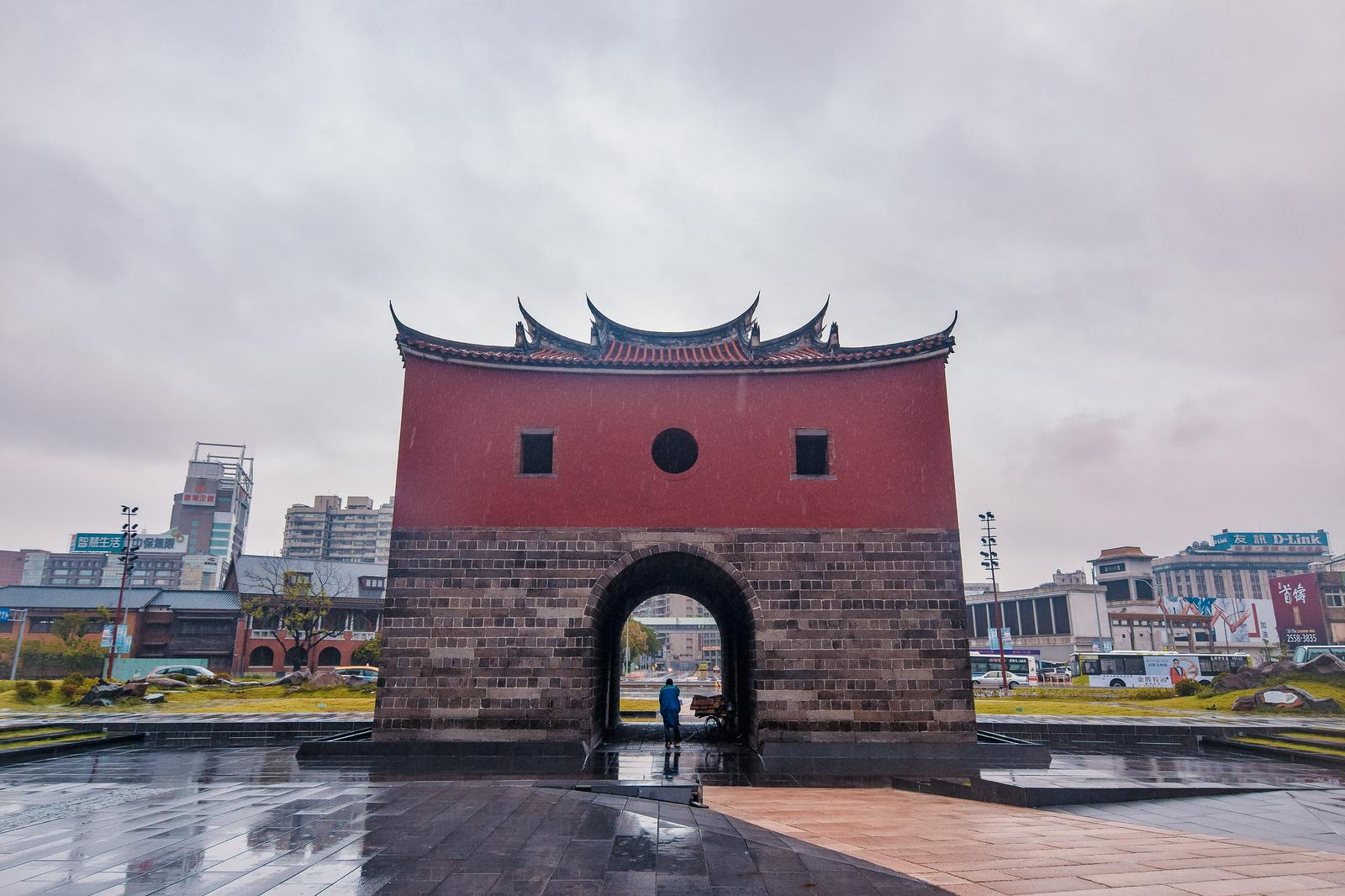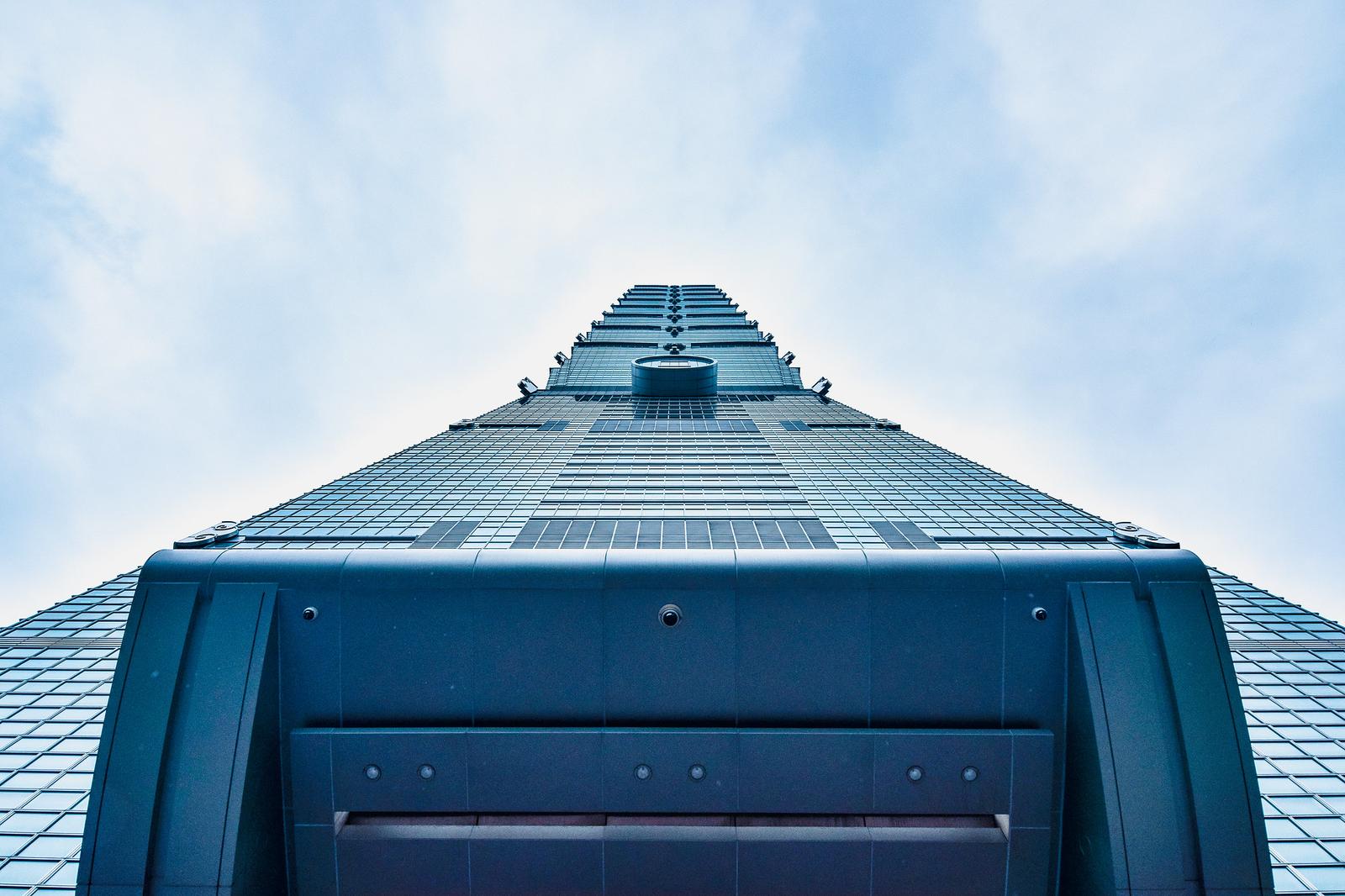 The moment I had to take shelter under the North Gate gave me a golden chance to capture this memorable shot. In every situation, there would always be an opportunity.