Thamel and Durbar
Had just been back on the long, arduous and bumpy taxi ride from Nagarkot to Kathmandu, it was a total difference I could see between a resort-like stay in Nagarkot where the natural breeze was so fresh and the Kathmandu reality being filled with dust.
But that dusty, potholed street of Thamel leading to Durbar Square was not bad at all, it had its own charisma: marigold strings sold by the vendors, jammed walkers, and electrical wiring all over the place. The local experience was authentic without many touristy clichés, just a bit disturbed by the sellers trying to rip innocent visitors off.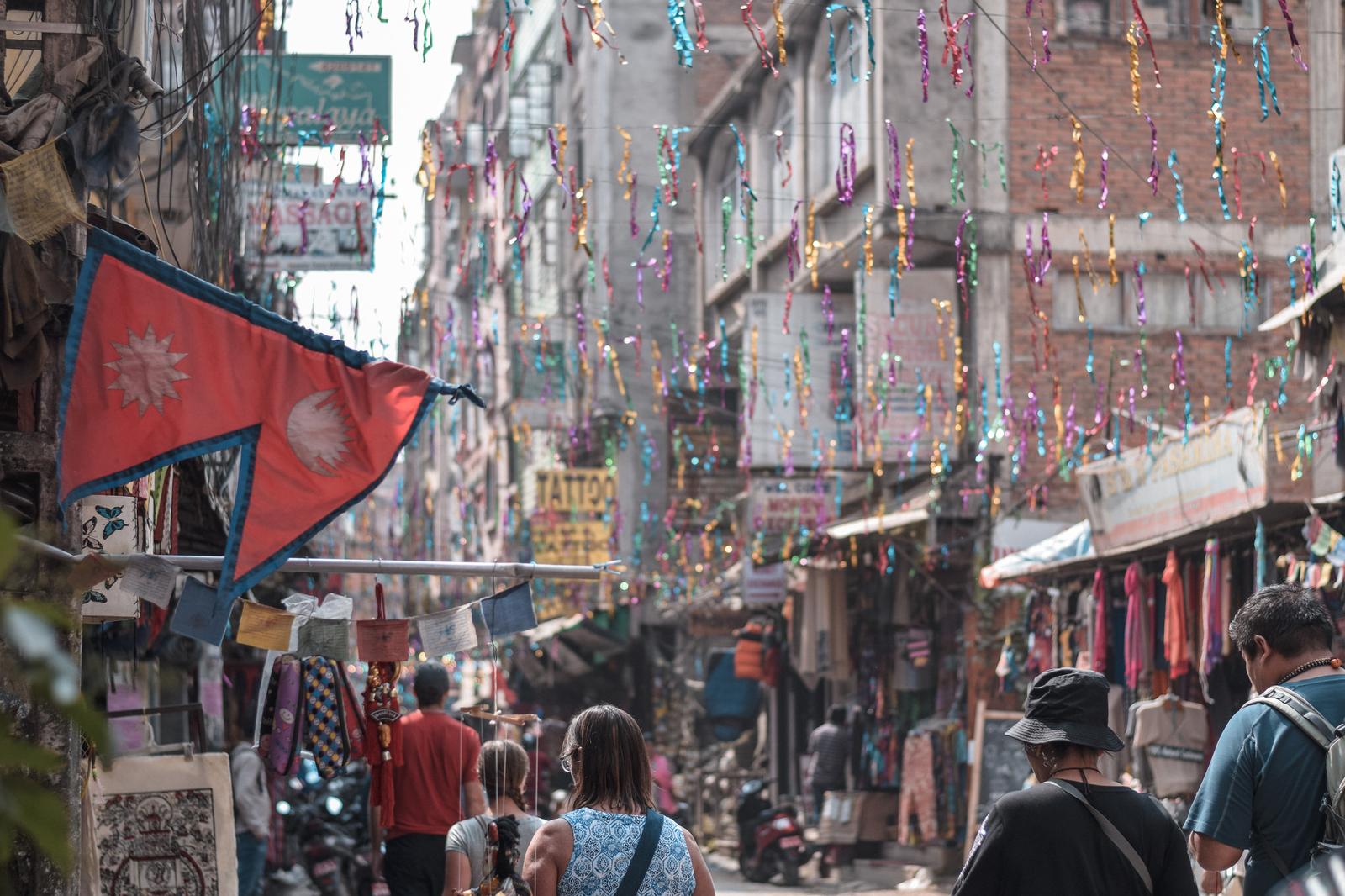 …leading to Durbar Square
Heading straight southward was Durbar Square. Along that path of Thamel Marg, you could encounter a few ceremonial and market squares such as Thahiti Chowk or Indra Chowk.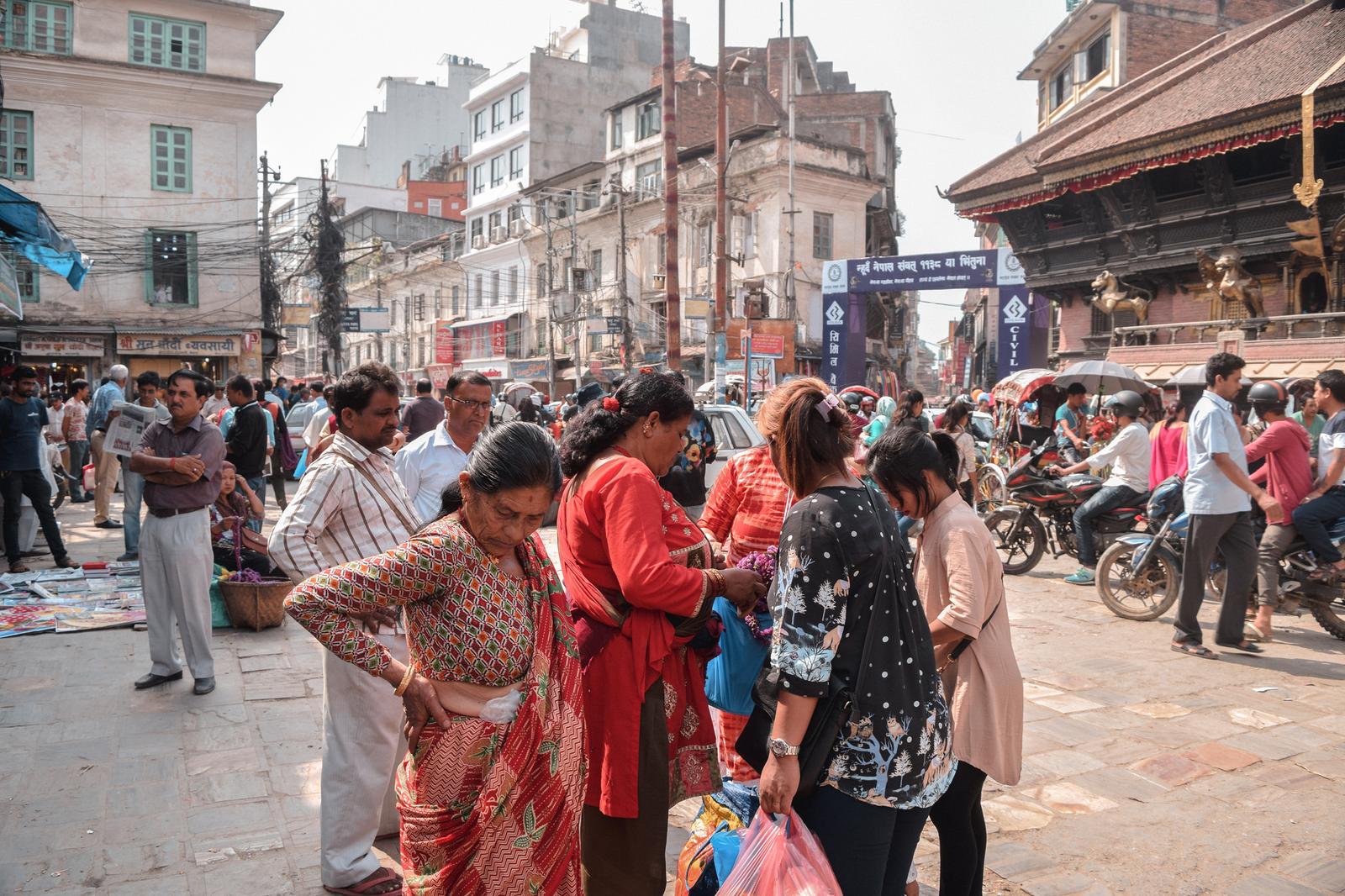 …here came the ruins of a formerly magnificent site
Though heavily destroyed by the 2015 earthquake, the square is still a must-go for tourists visiting Kathmandu. The architectural style is unique and highly identifiable. A bit messy though, as there were a lot of pigeons, stray dogs, spitting men and mendicants wandering around the place. That could be looked from another side: it was a charming mess. It could be either turbulent or tranquil at the same time, depending on how you perceived it.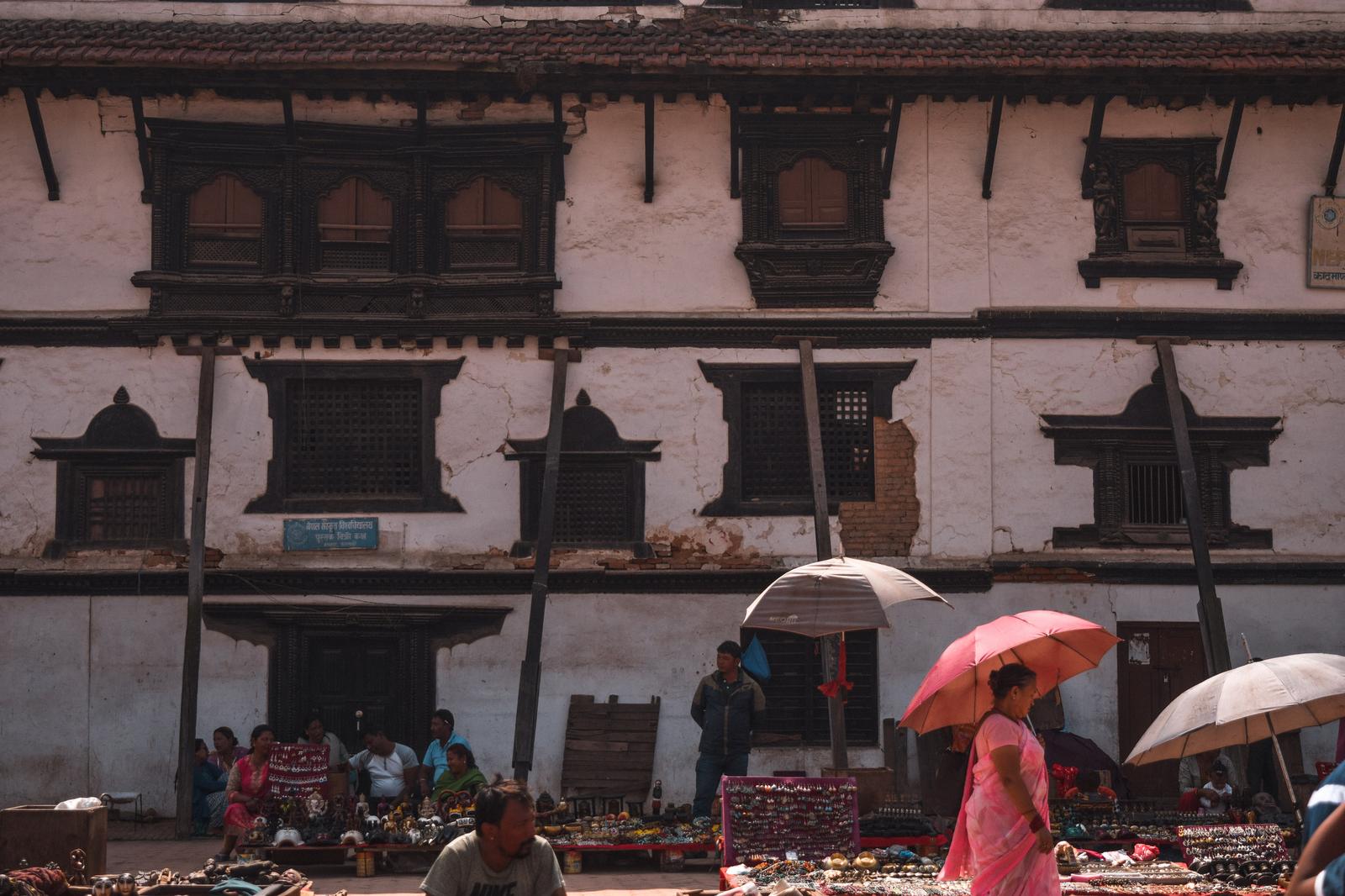 Swayambhunath
I reached Swayambhunath for sunset, as it is the highest point in Kathmandu where people can capture a panorama of the city. Contrary to the usual perception of busy streets, Kathmandu valley overlooked from high vantage point was full of peacefulness. No distracting noise, no heavy light pollution.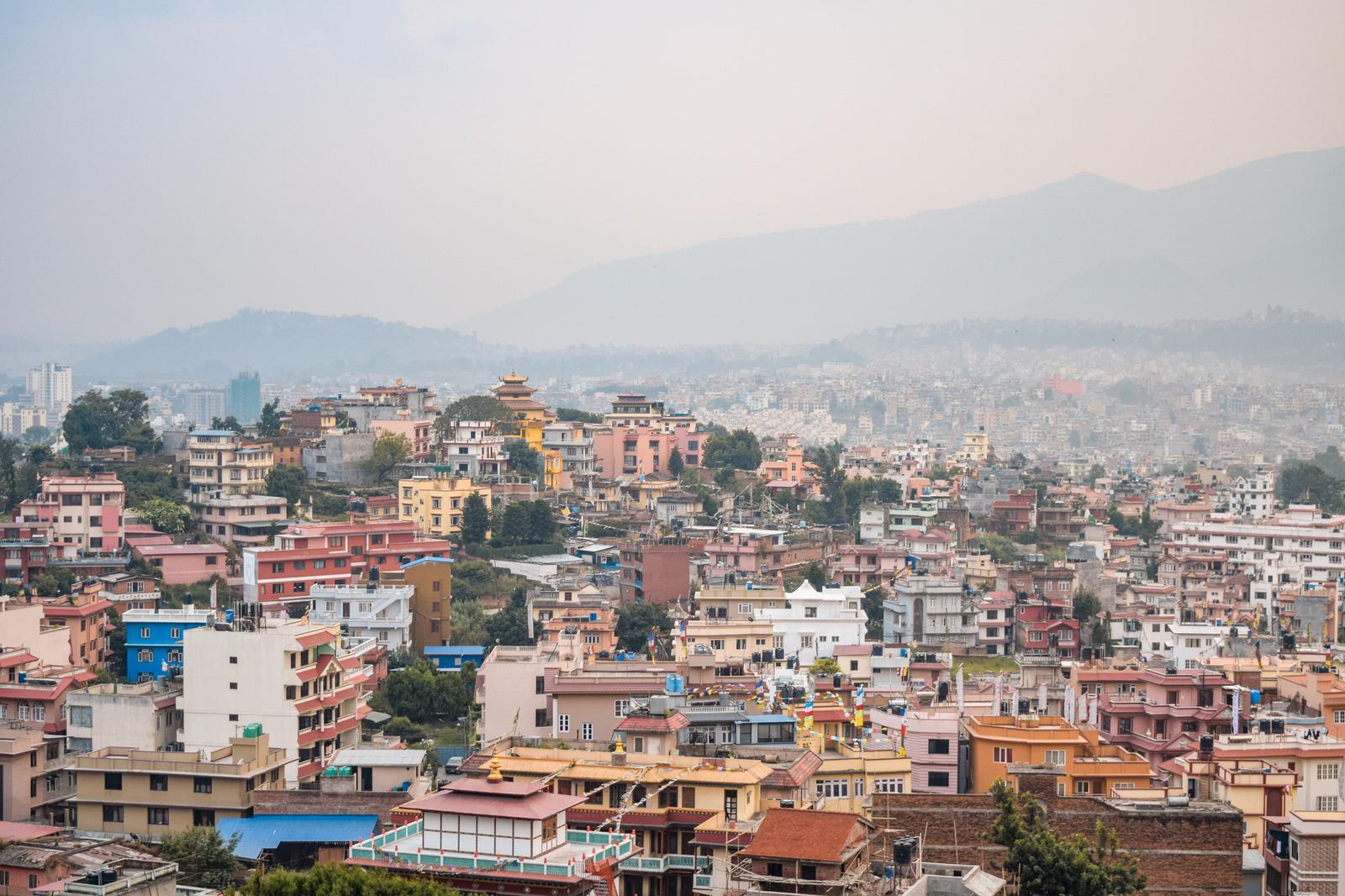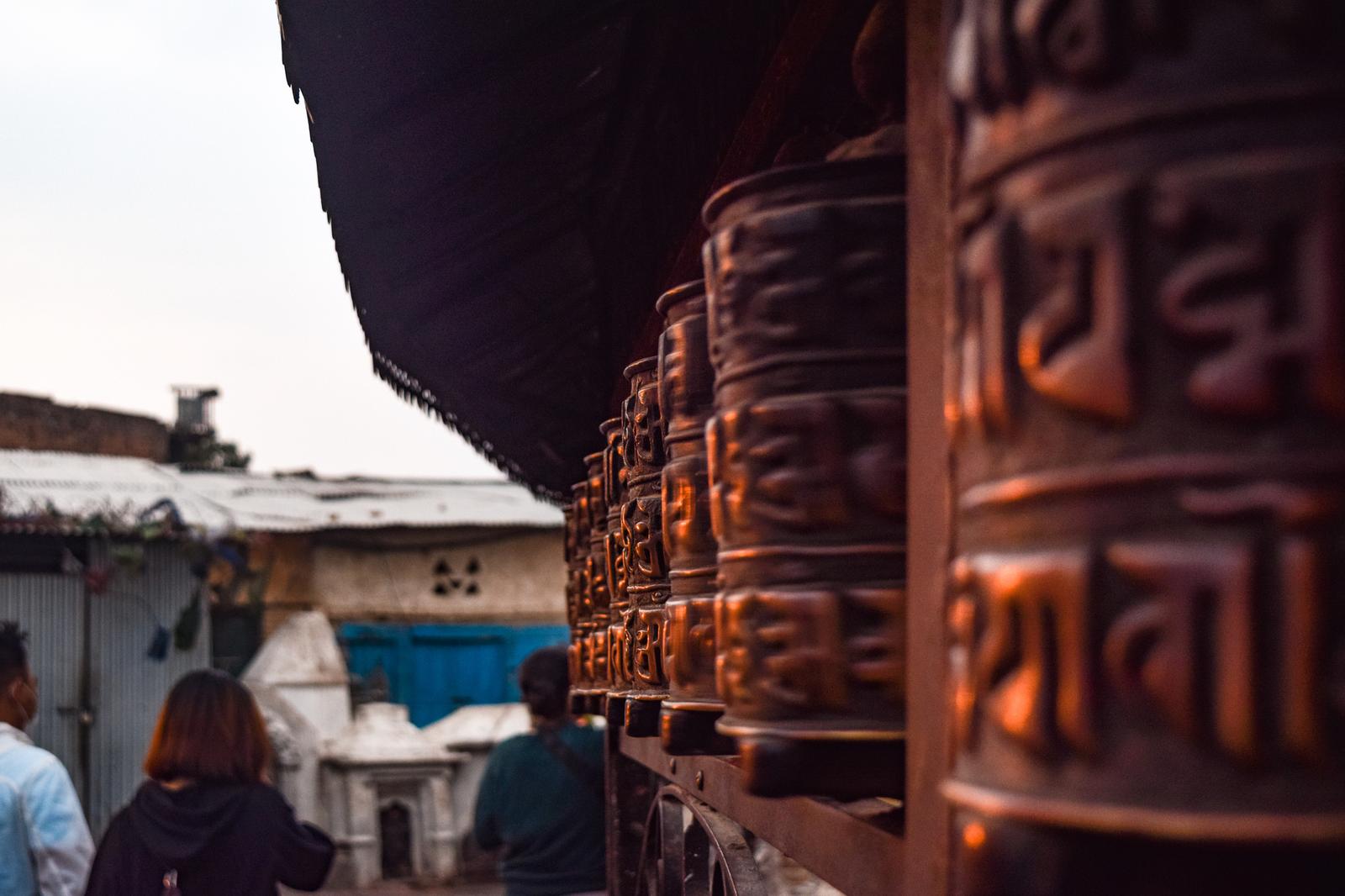 Boudhanath
Well it's always the best captures I have ever taken. Ever.
Coming back from Pokhara (it was more than 10 hours of bus, due to traffic jams and mountainous passes), I just wanted to take a good rest, and get up in a totally fresh morning at Boudhanath.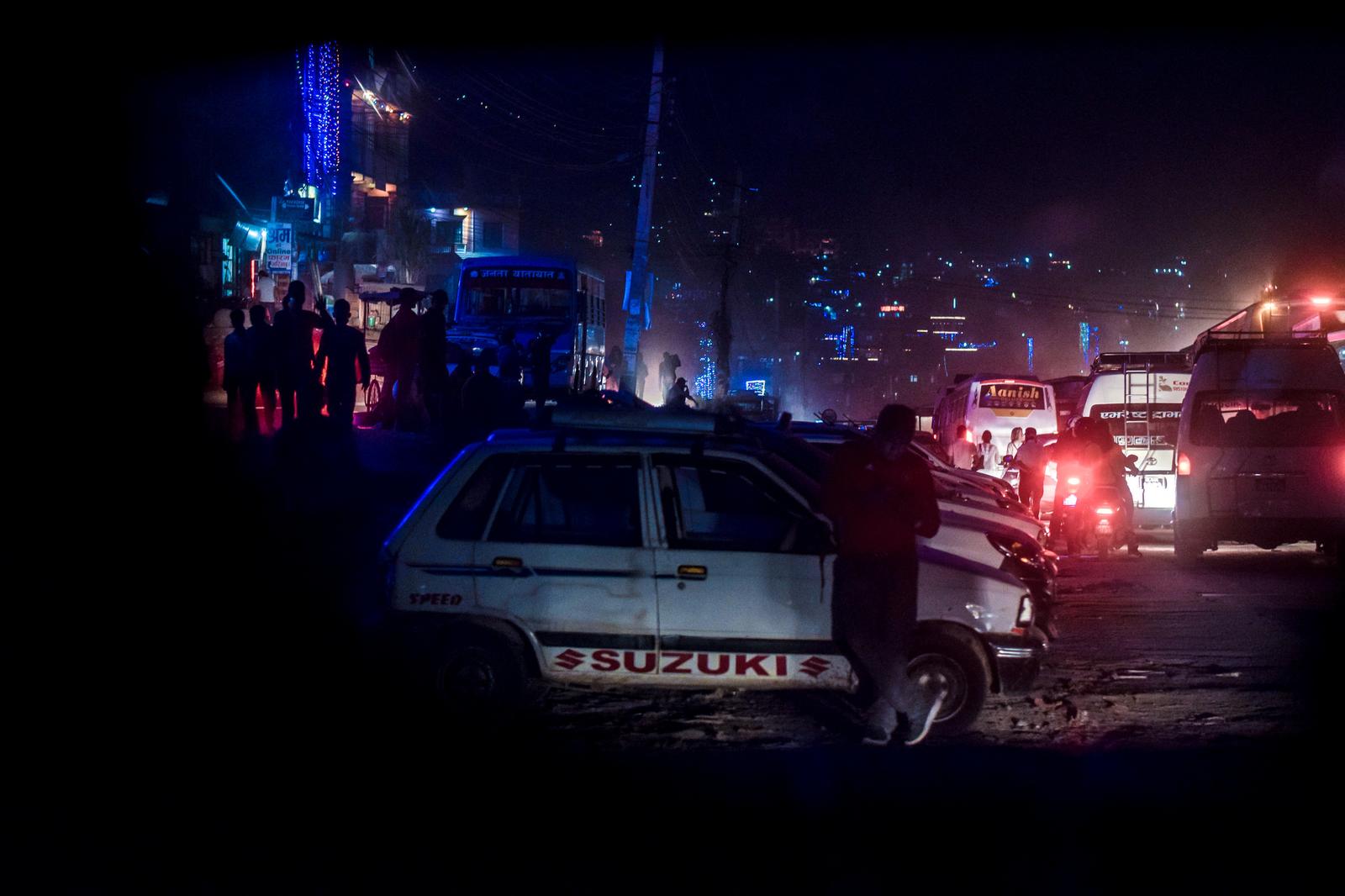 And it treated me really really well. The clear blue sky, and the wavin' flags. People walked around the stupa in the clockwise direction (circumambulation) composedly, and filled in the ambience was the melody of Om Mani Padme Hum. Without any haste, I calmly breathed in this spiritual atmosphere and gave all of my mind to that moment, that reality.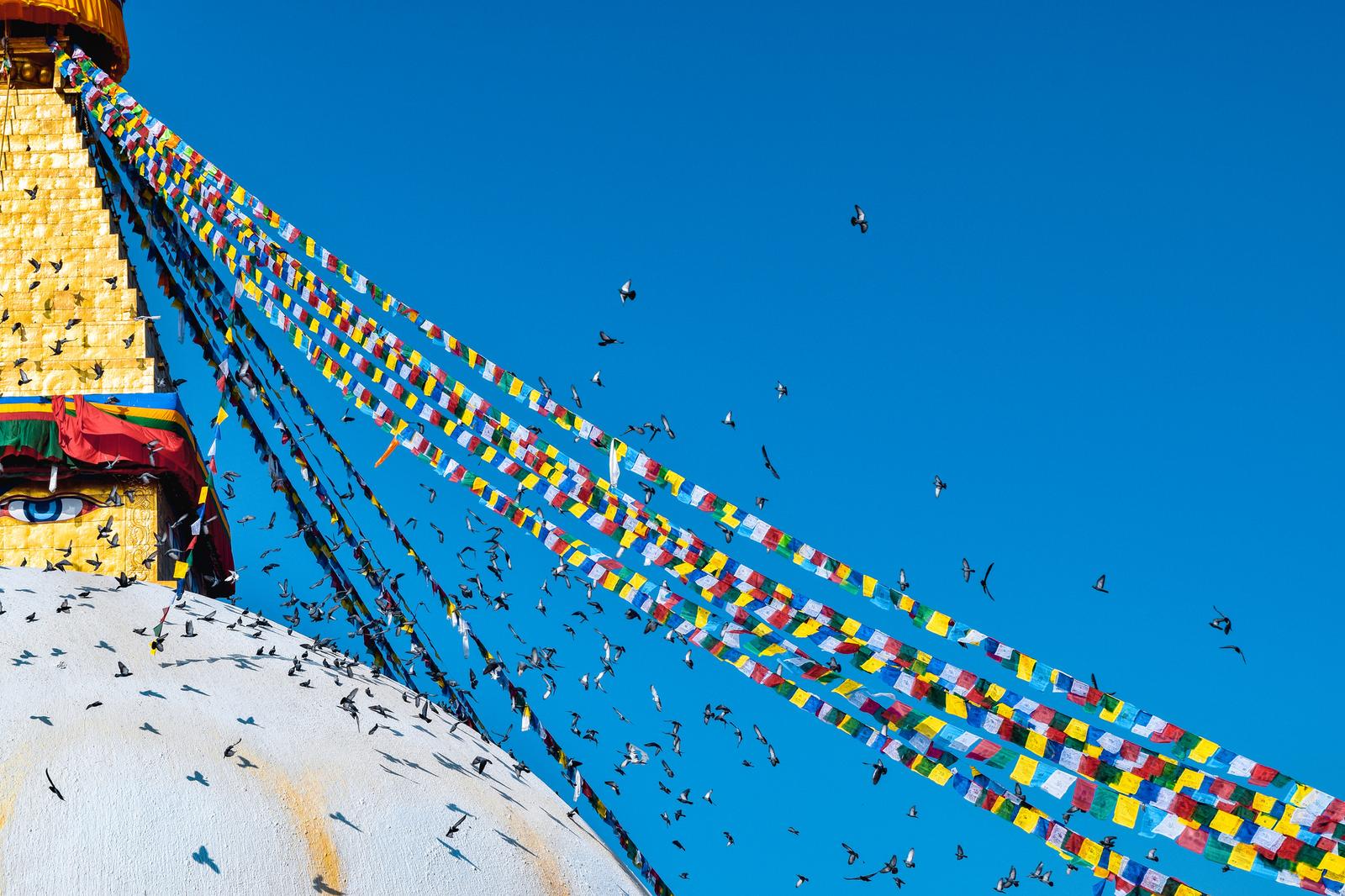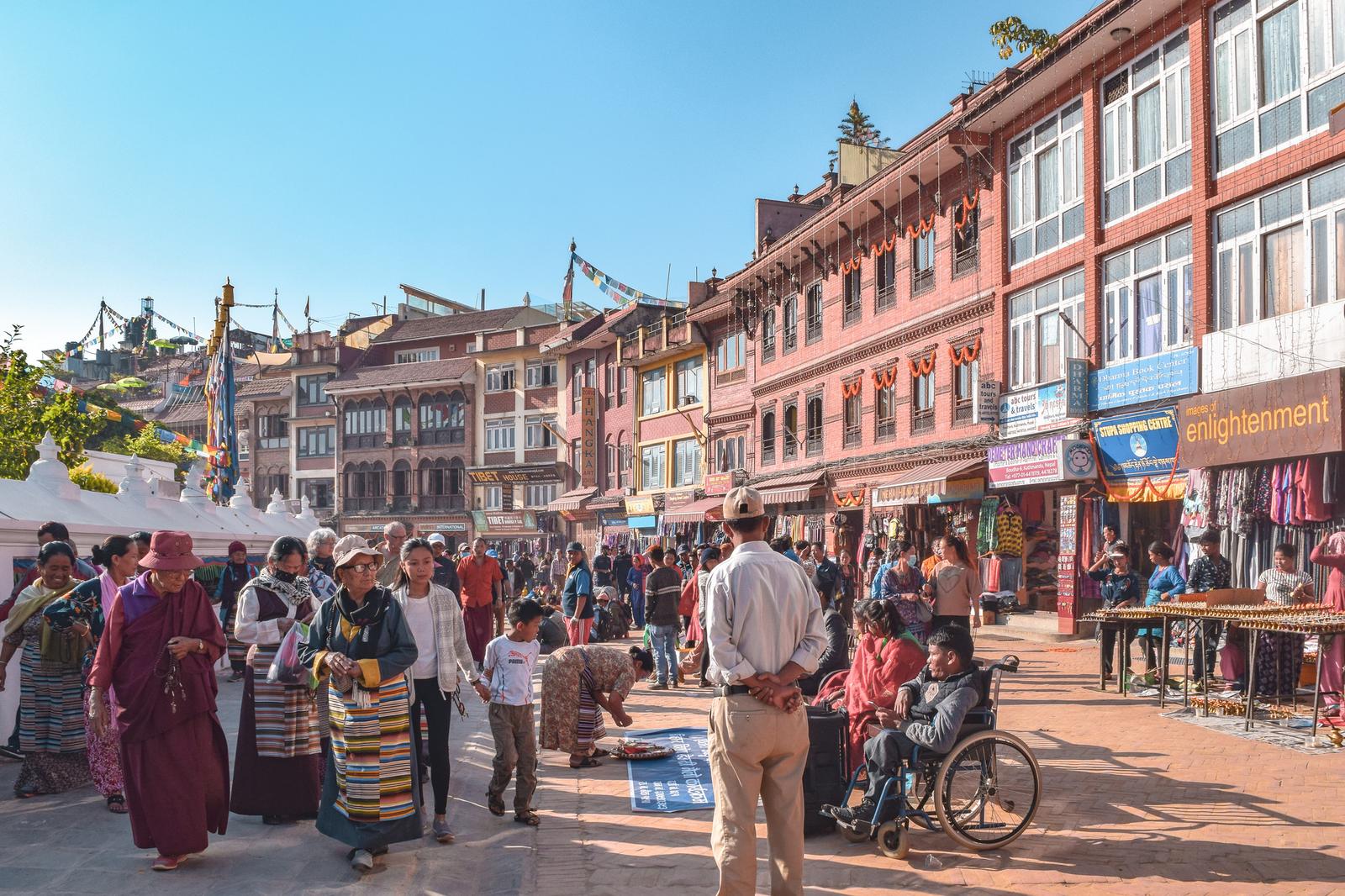 Pashupatinath
I took a short taxi to Pashupatinath, not very far from Boudhanath. A pretty massive complex of Hindu temples by Bagmati River, it's the place where people can witness open cremation ceremonies, which sounds a bit creepy though.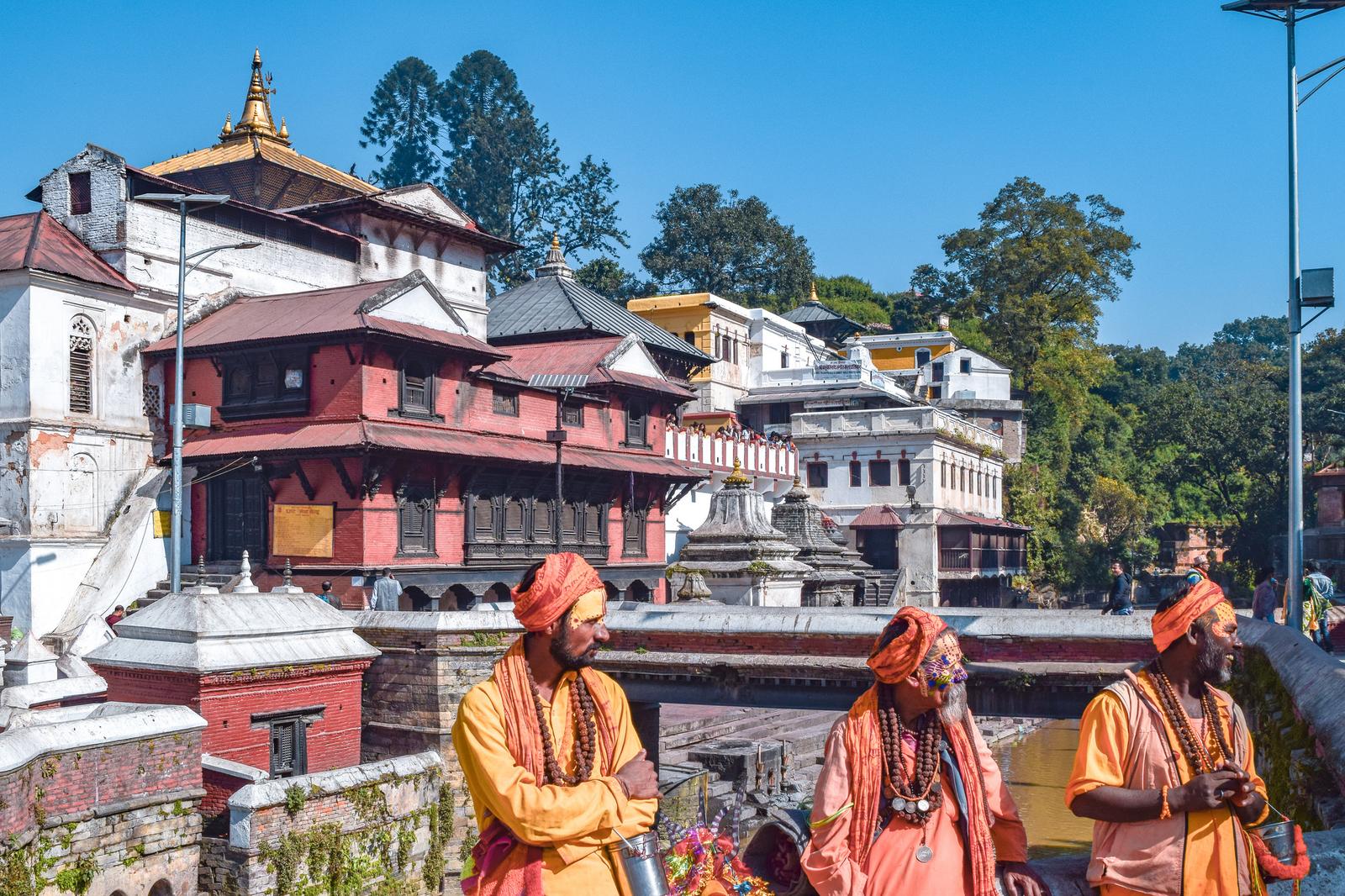 Here is the full view of Pashupatinath, the river is quite polluted indeed.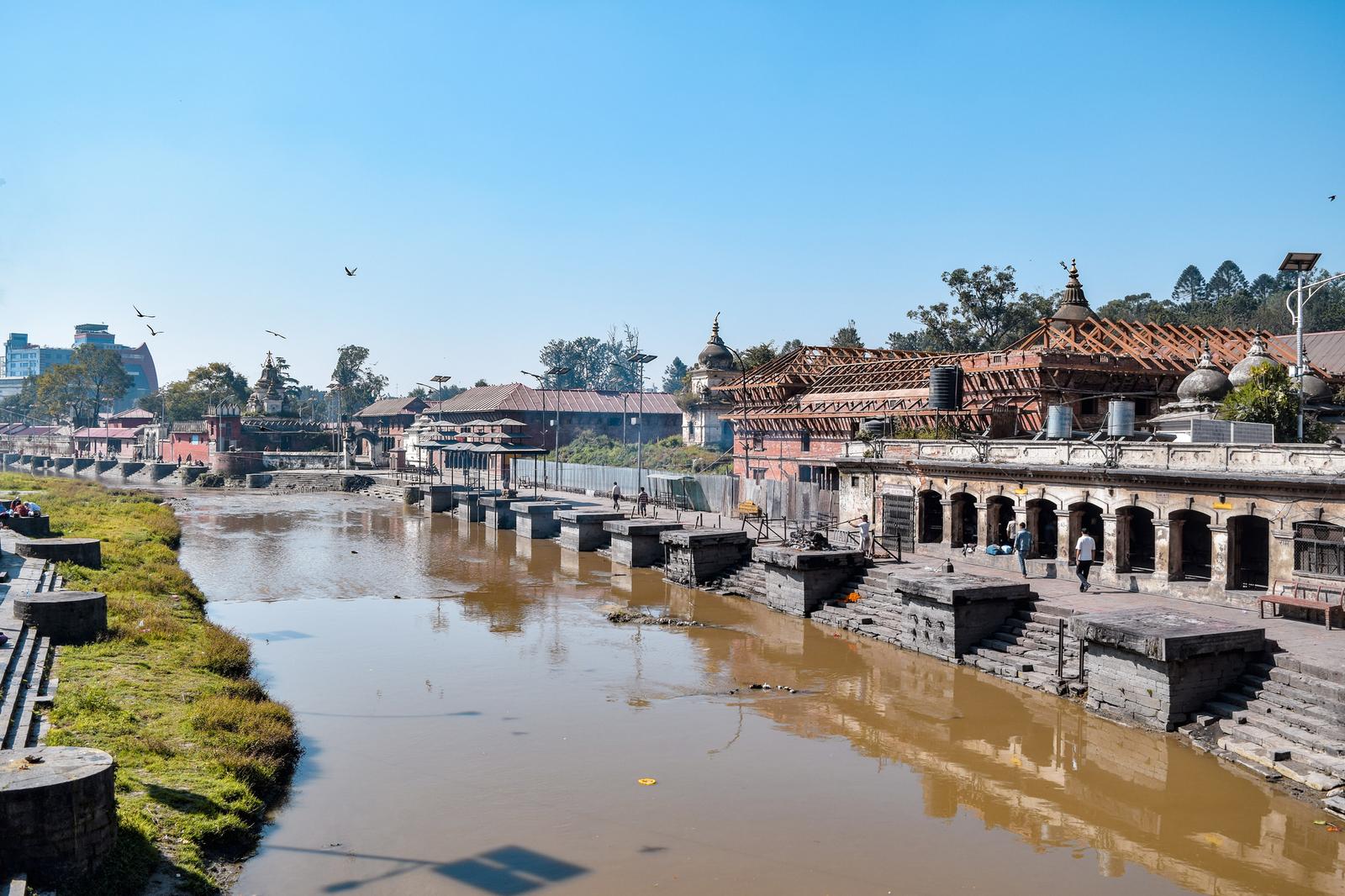 Boudhanath on Deepavali
I hadn't realized my last day was on Deepavali, until I had a precious chance to observe the celebration at Boudhanath before taking the taxi to the airport. I could call it "save the best for the last". Thousands of candles were lit up, and firecrackers were making joyful sounds in the middle of the roads.
And there came marigold. And there came incense.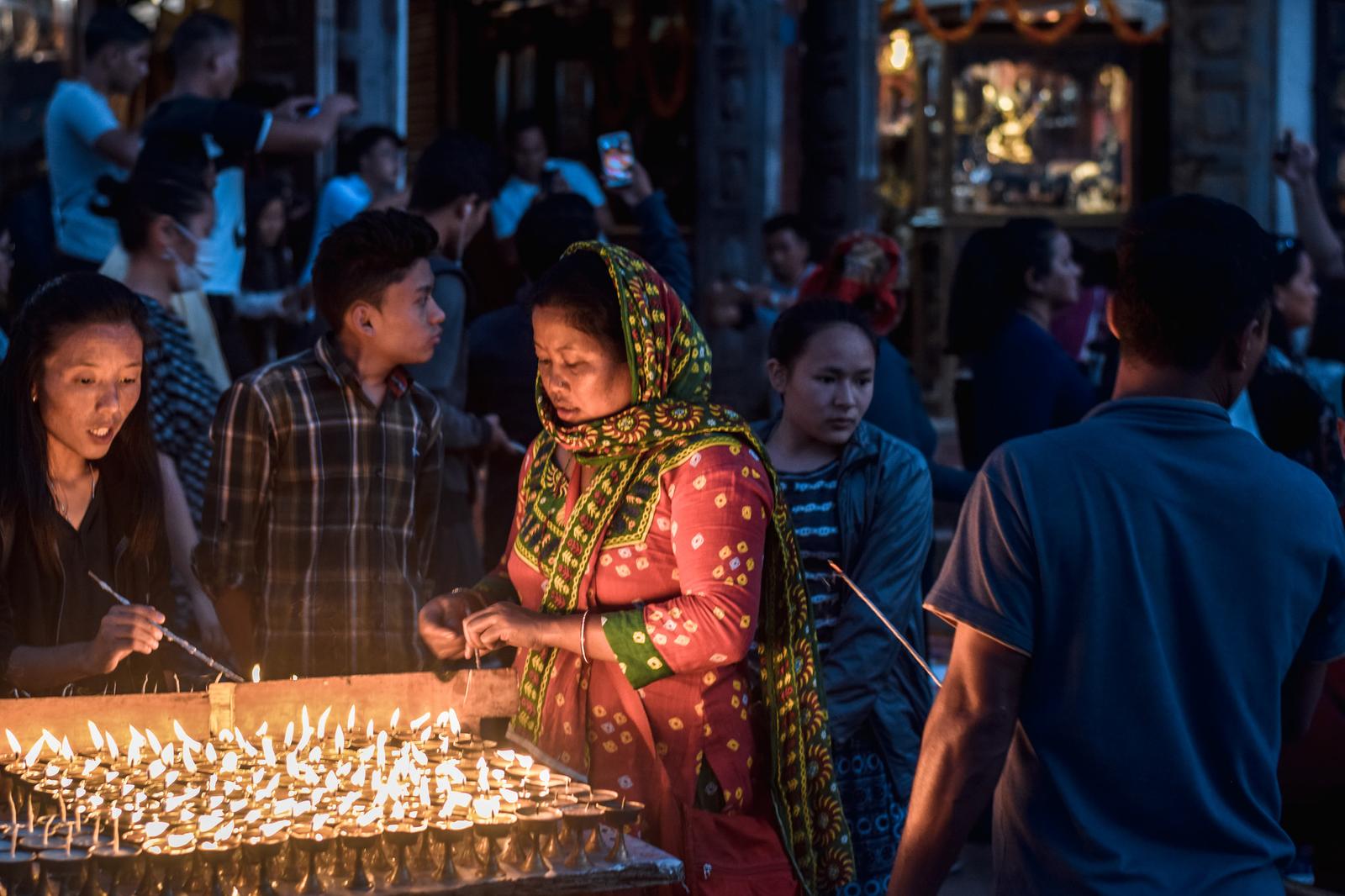 Those moments would be staying forever, like no others.