Arrived at Milano. Took a quick sleep. Got up early. The train from Milano Centrale to Venezia Mestre station departed at 6:35am.
So I touched Venezia Mestre (well my hostel was located there) at 8:58am. Settle my luggage and go! Venice here I come!
Canal Grande
From Venezia Mestre, to actually reach the real Venice (Centro Storico - the historic city center), you need to hop on the train heading to Venezia Santa Lucia station.
The water corridor, also written interchangeably as the Grand Canal, is the main 'street' of Venice with busiest traffic.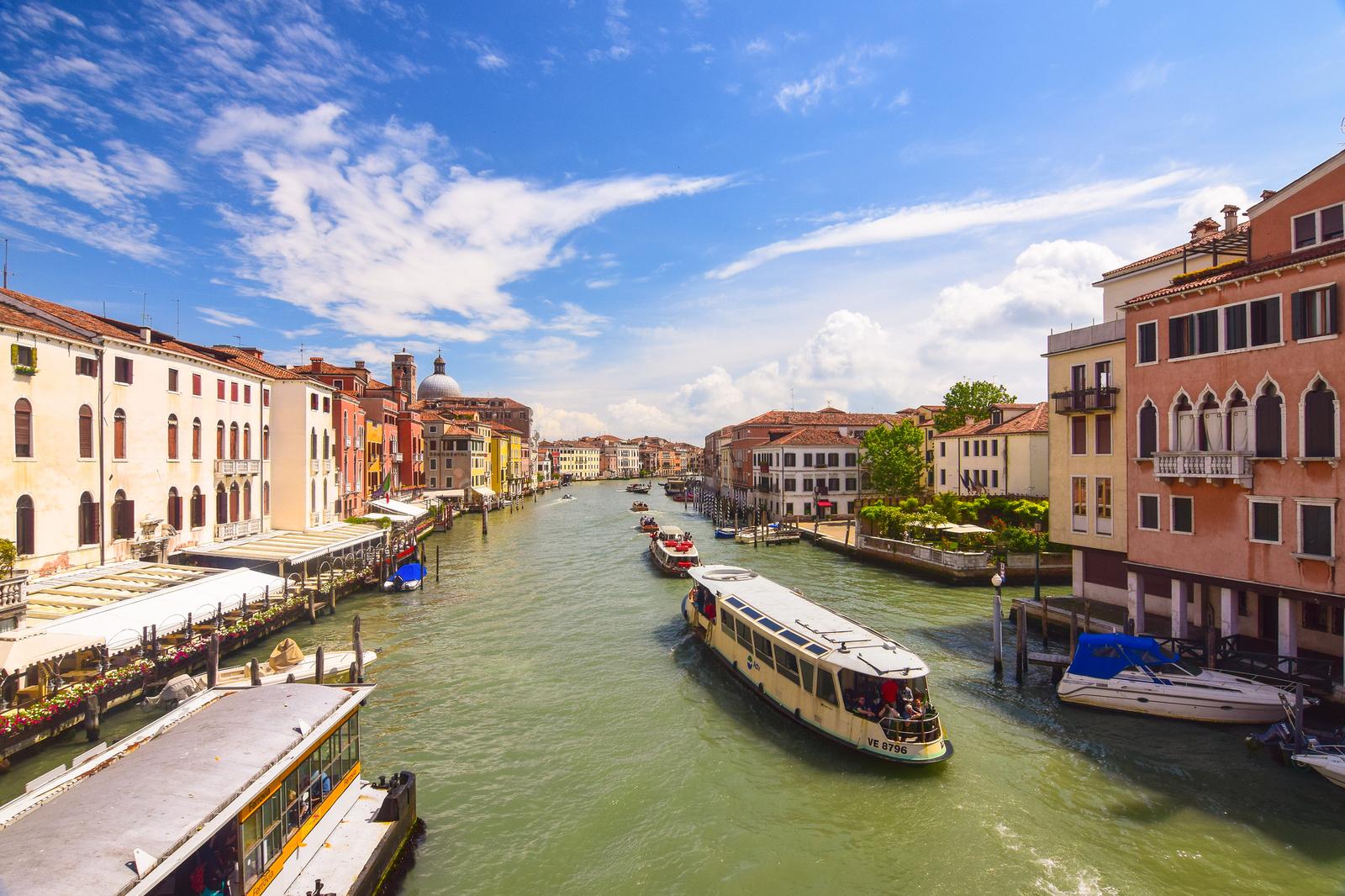 Either you explore Venice on foot or by boat (e.g. vaporetto, water taxi, gondola), but not by wheeled means of transport.
Busy and crowded with tourists as it might seem, Venice was still the city of serenity as I could ever think of. It deserved the nomination as the most beautiful city in the world unquestionably.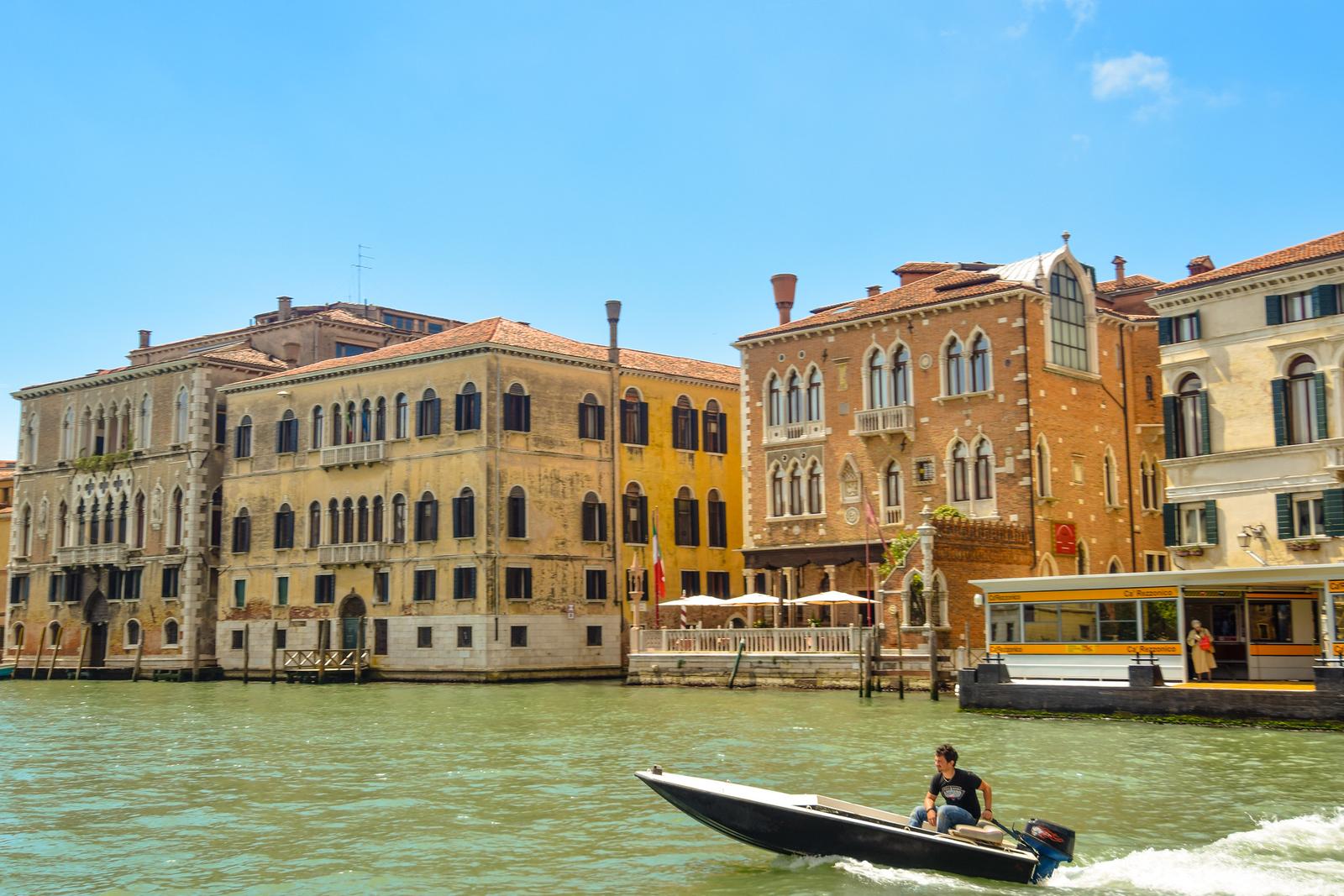 Obviously there is one place that no photographer can't miss, the gondola pier (traghetto molo) near St. Mark's Square.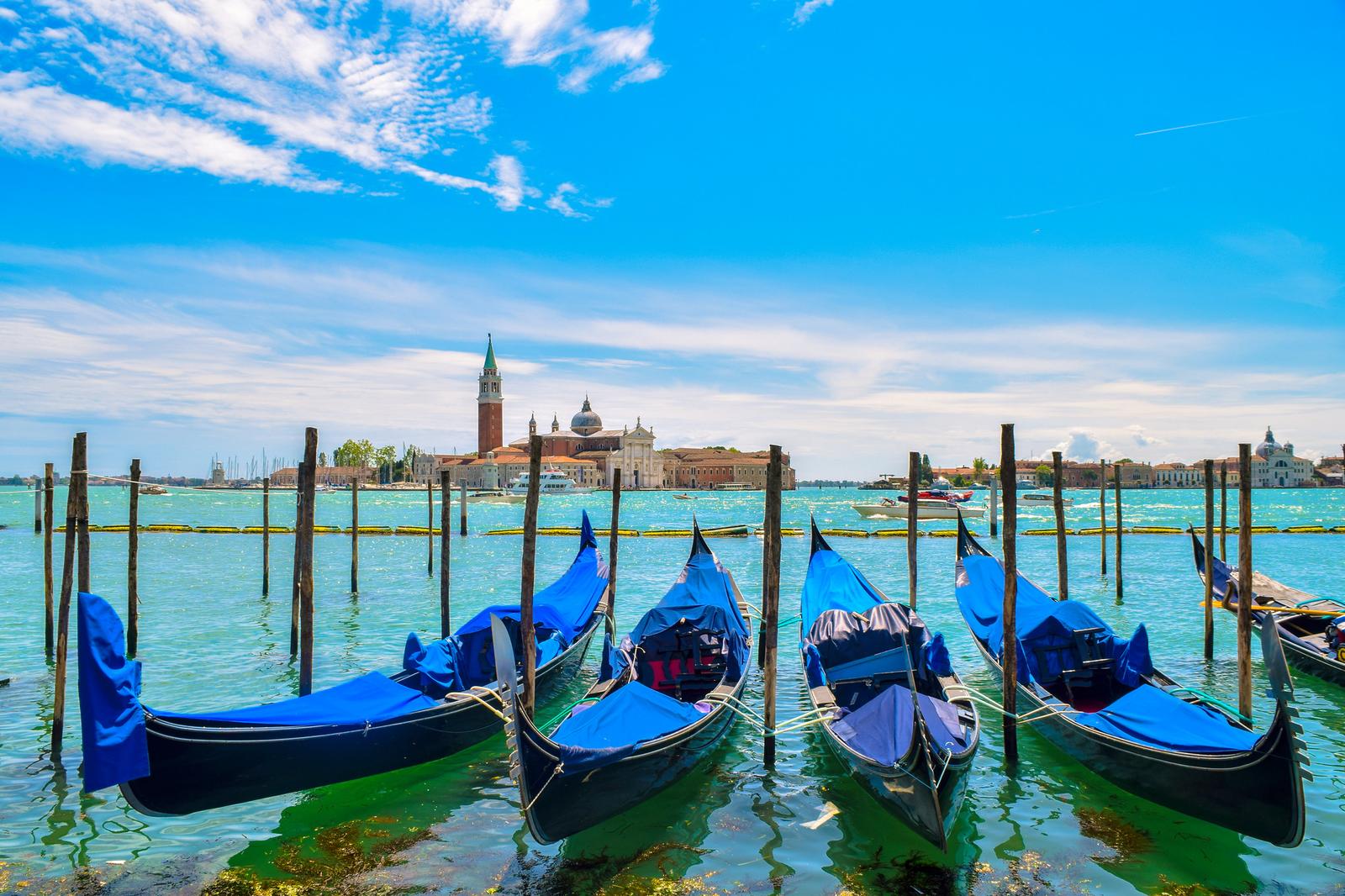 The façades of Venice houses are a mix and match of various architectural styles: from Byzantine, Gothic, Renaissance to Baroque. They coexist yet not conflict with each other, creating a harmonious, picturesque cityscape.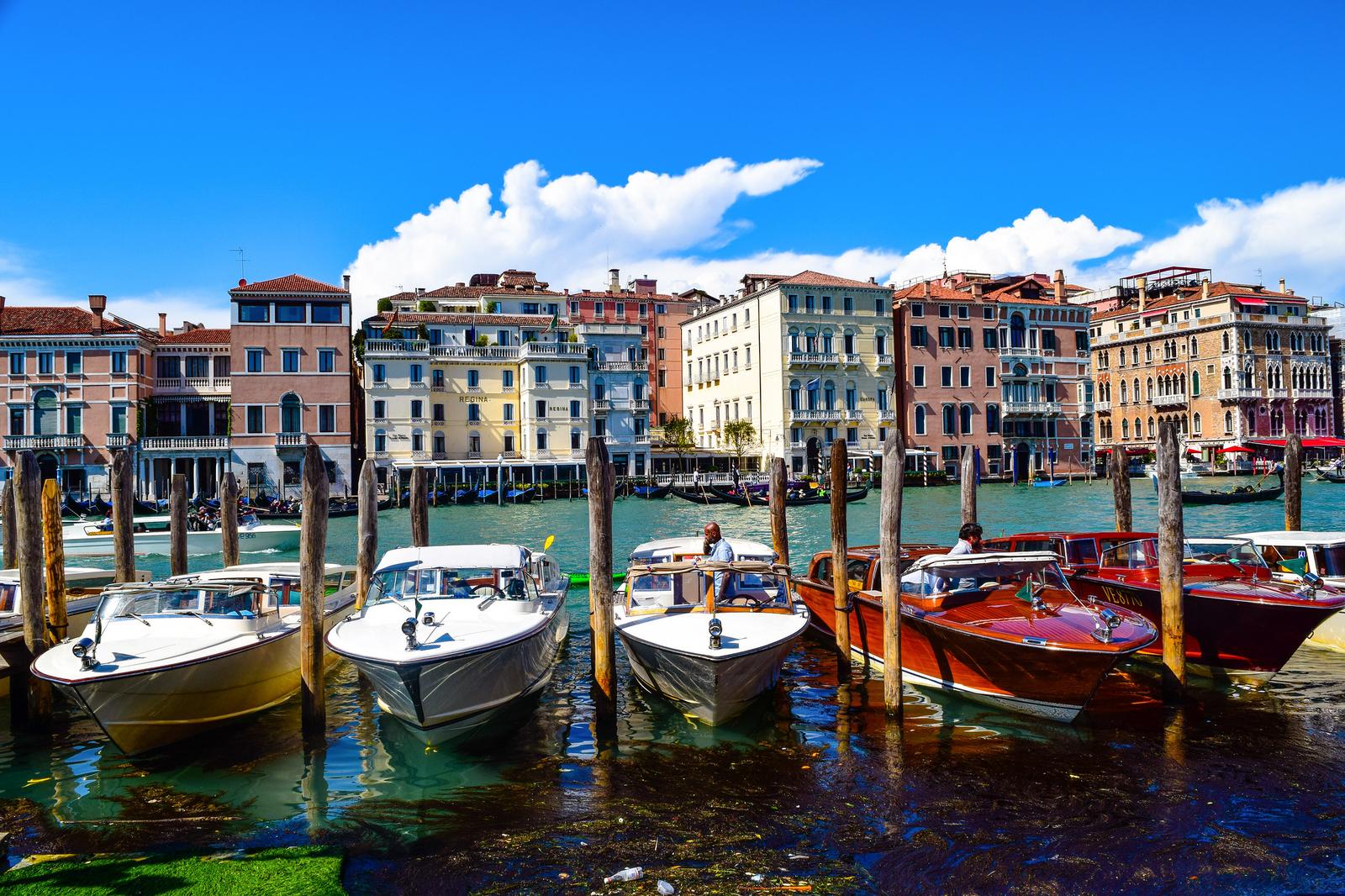 And undoubtedly the view towards Basilica di Santa Maria della Salute is crazily beautiful to representatively appear on the Venice postcard cover.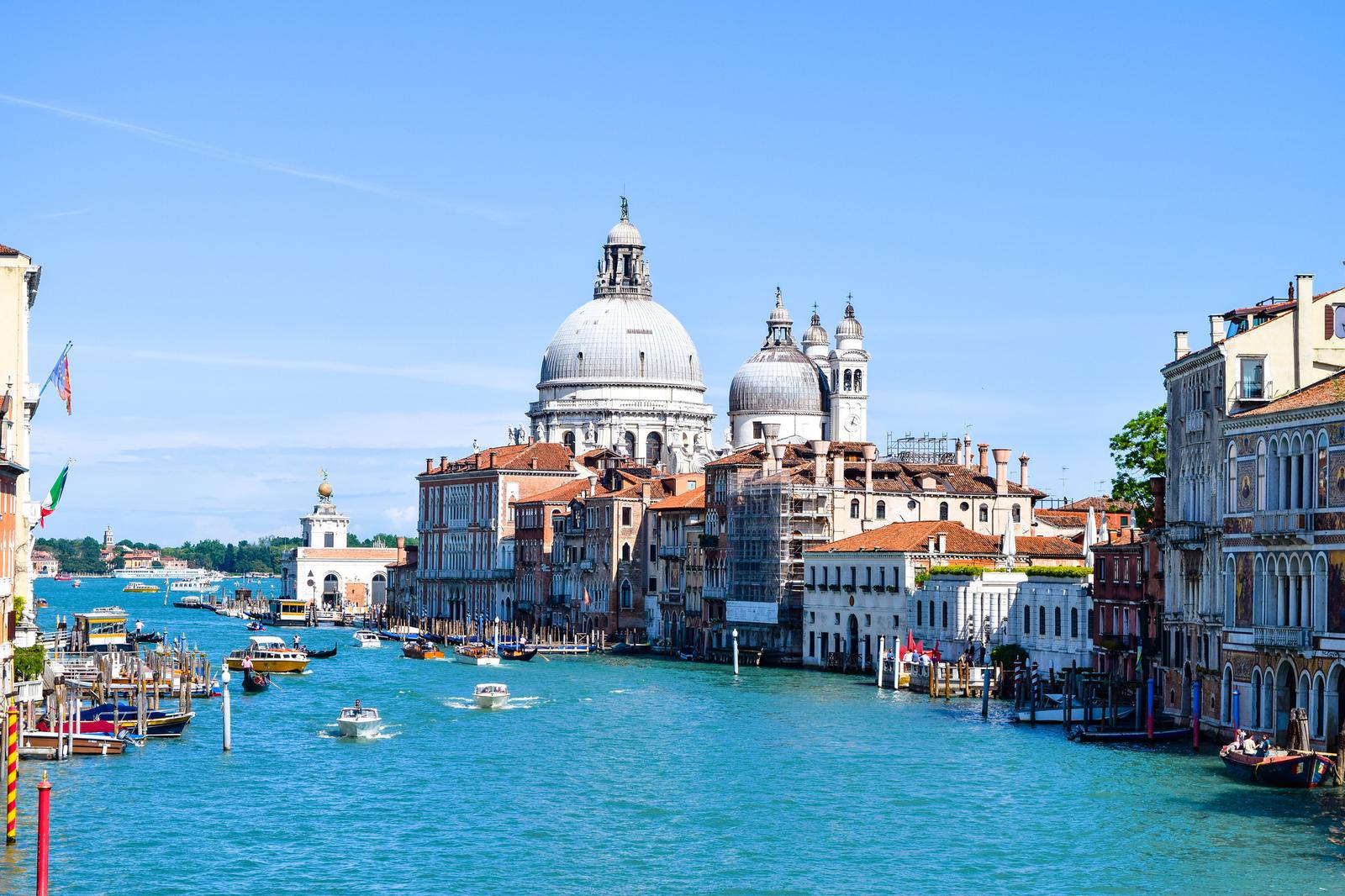 And a picture of sunset as usual.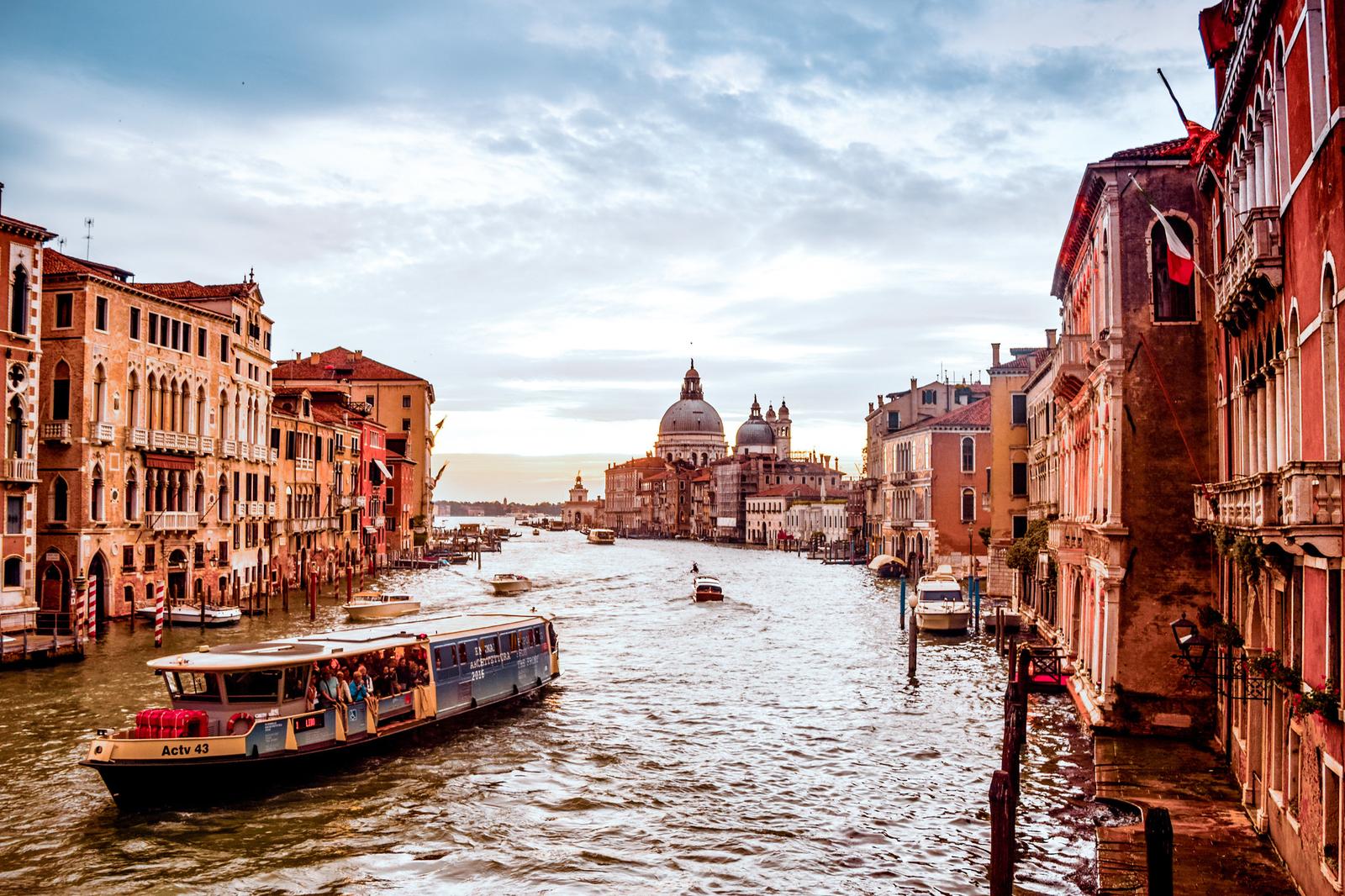 Piazza San Marco
The focal point of Venice is St. Mark's Square - Piazza San Marco, which hosts the outstanding St. Mark's Basilica, St. Mark's Campanile, and Doge's Palace (Palazzo Ducale).
The square is a rare place in Venice that you feel not losing yourself in the labyrinthine canals and alleys, but to appreciate the immensity of architecture and nature at the same time. Though passed by a mass of visitors everyday, it doesn't give an impression of stuffiness and chaos, comparing to Asian attractions.
Except for the campanile, where I needed to queue for long to get onto the lift.
Comparing to Florence Giotto's Campanile, the lift made my trip to the tower top a breeze.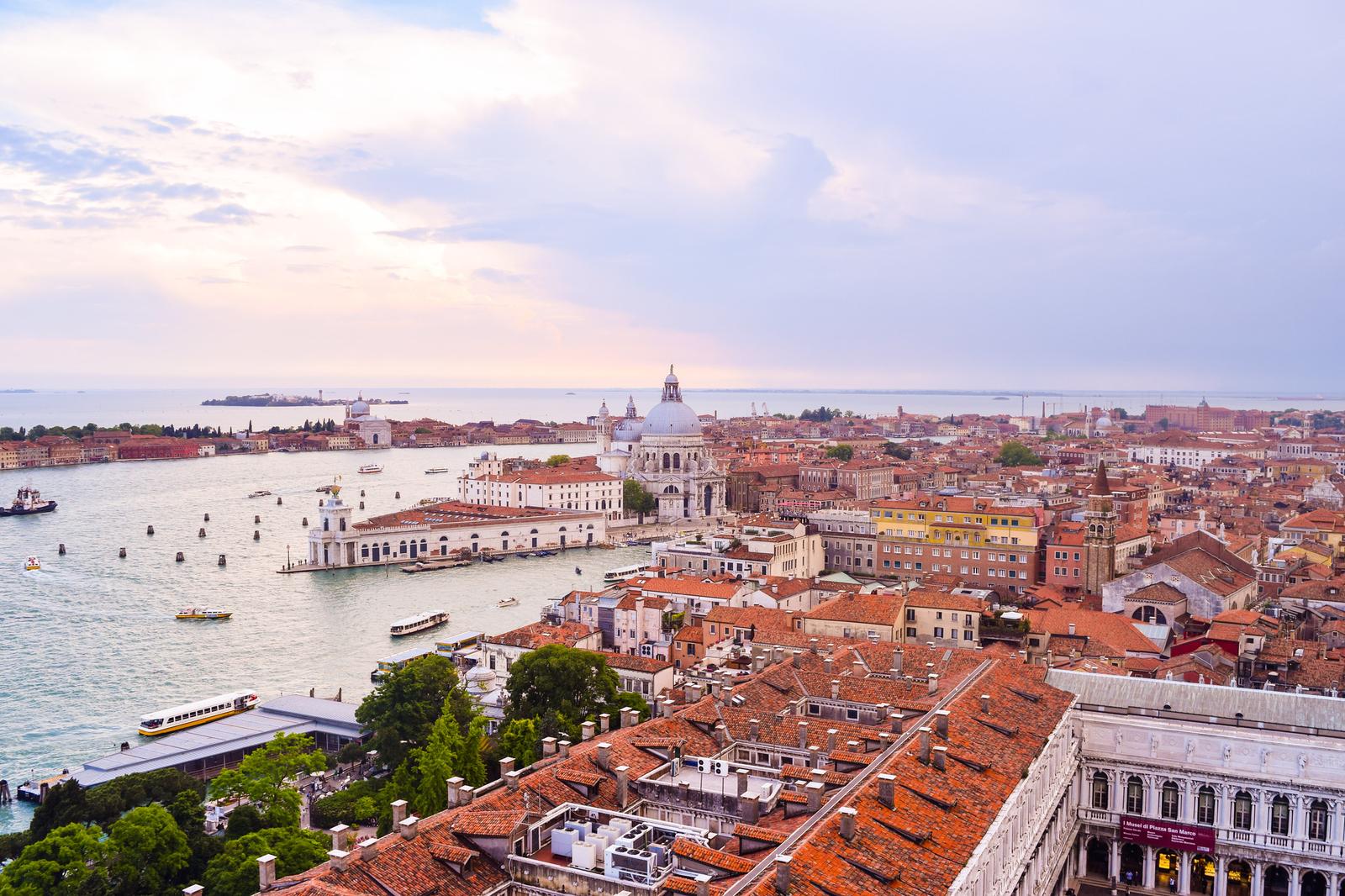 Out and About
Certainly the true beauty of Venice lies in the middle of maze-like streets, where you can stumble upon elegant boutique shops and cafes.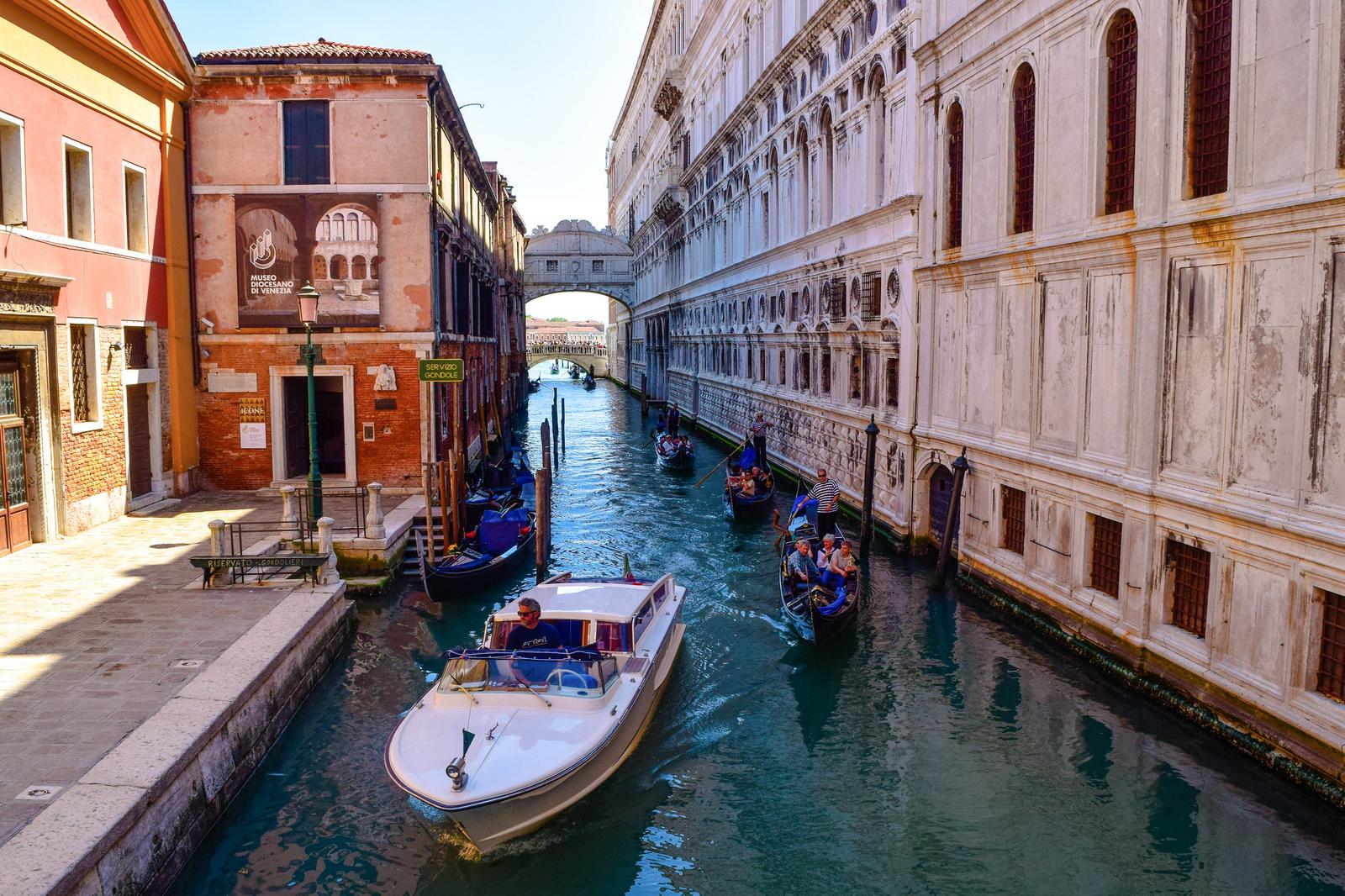 I think I have forgotten to mention a few nice places of Venice, so…
Church of San Giorgio Maggiore
The church is located on the homonymous island, of which every tourist can take a straight look from St. Mark's Square.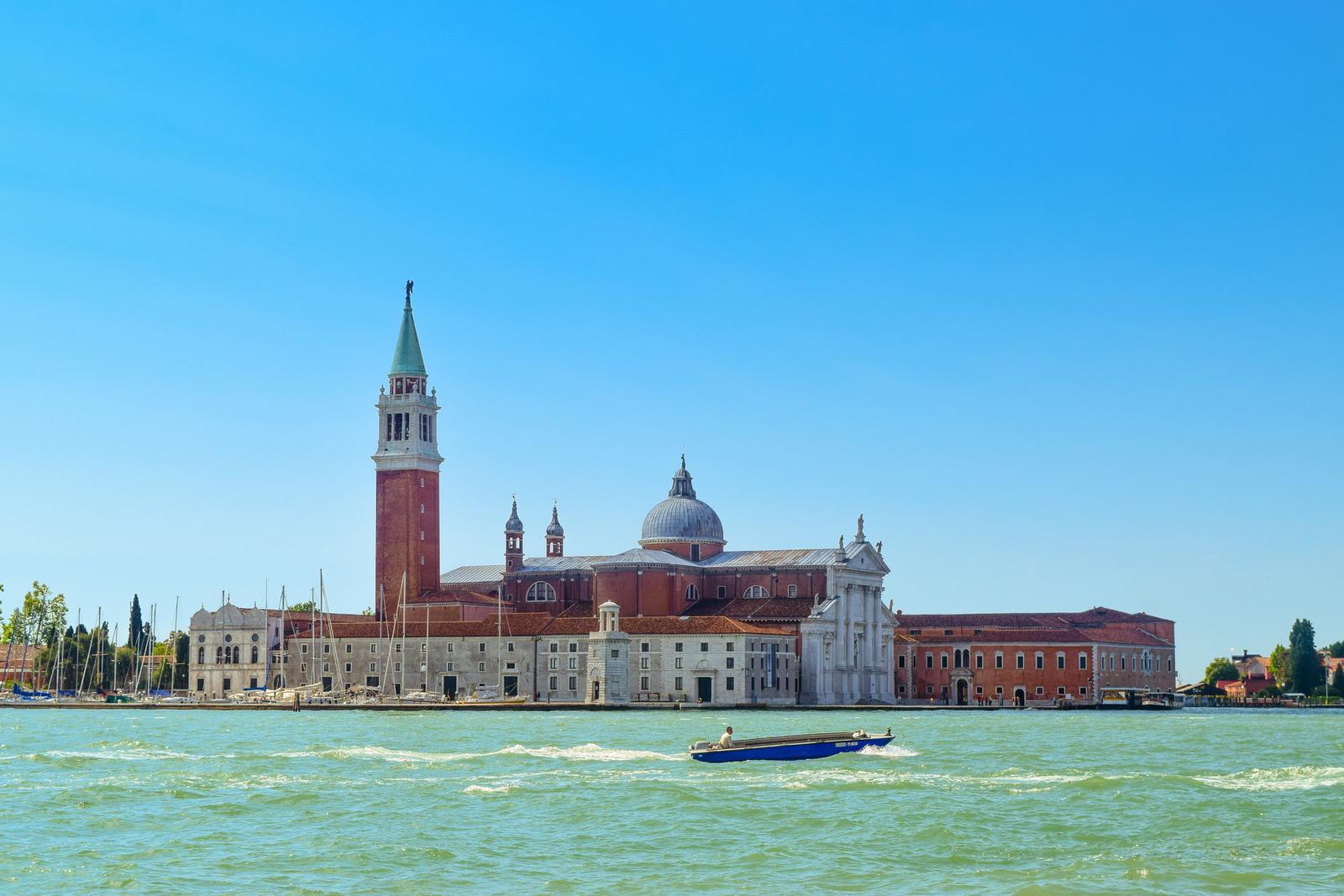 Home of John Cabot
Venice doesn't have many spacious intersections, so the place - which is at the junction of two wide walkways, Giuseppe Garibaldi and Riva dei Sette Martiri - reminded me it's still a busy urban.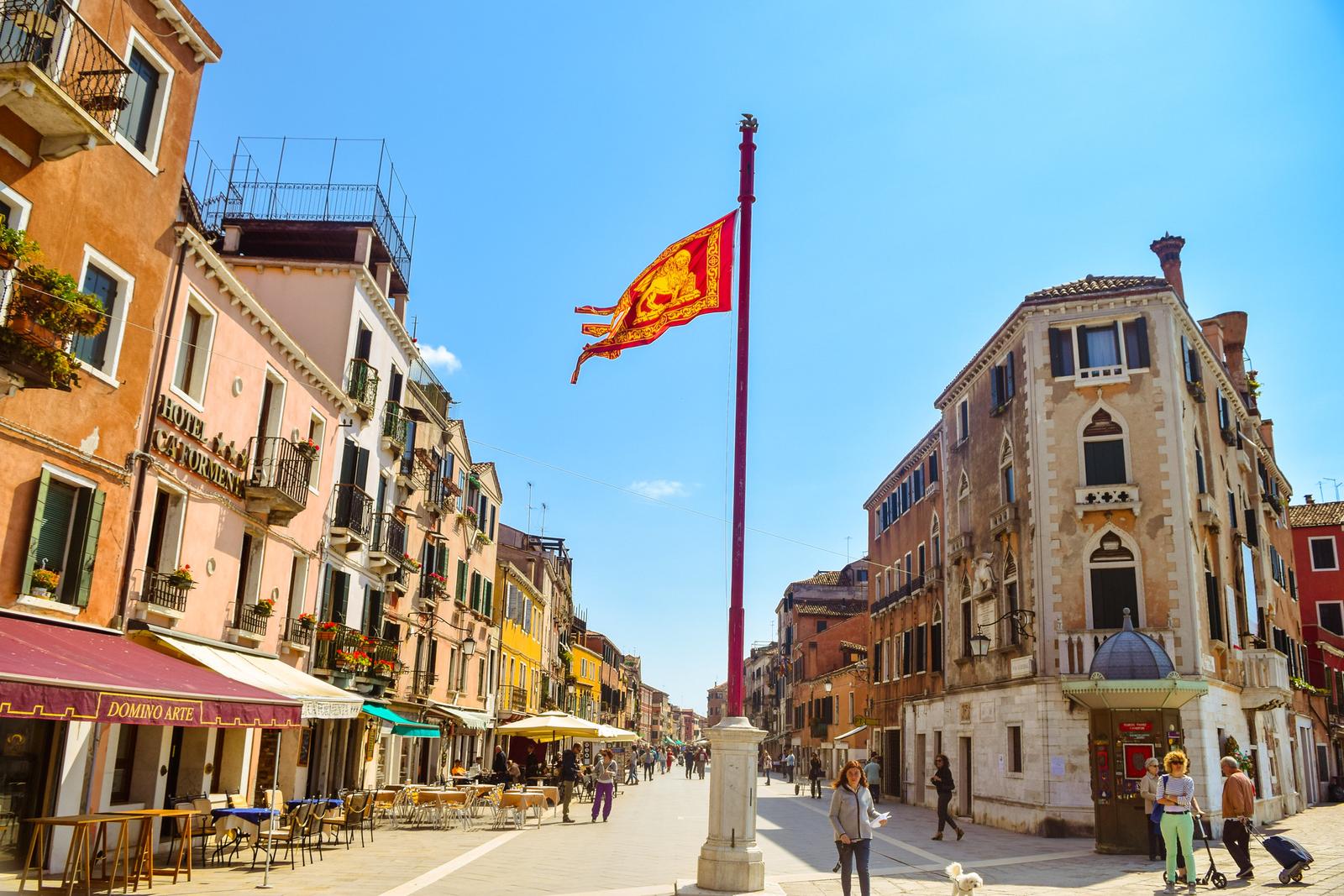 Arsenale
The road that stretches from St. Mark's Square to Giardini della Biennale acts as the forefront of Venice, where you can see a plenty of terminals hosting ferries, boats and cruise ships. Notice the name Arsenale terminal on the map, there they are.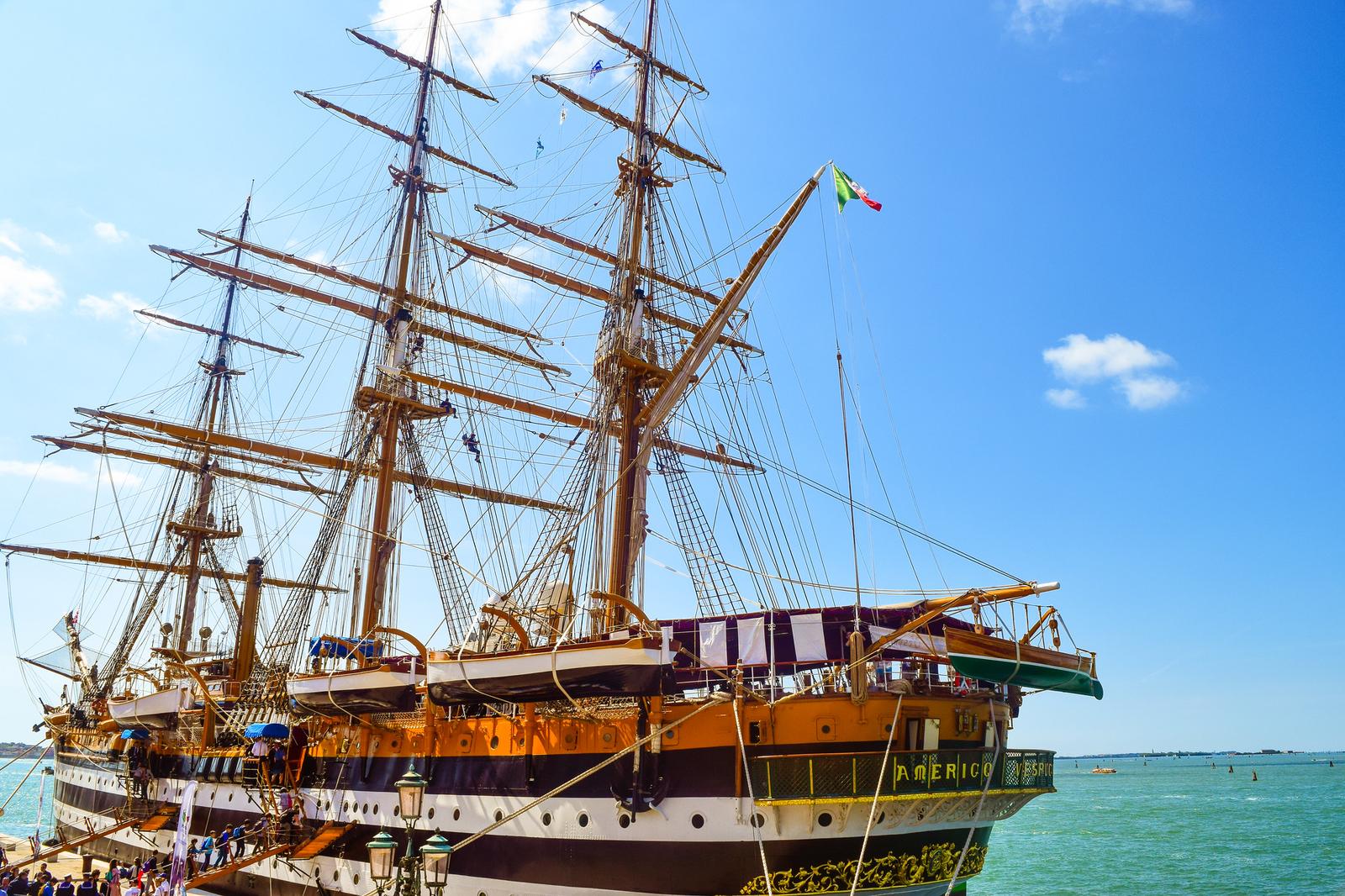 And I felt this place had presented to its tourists with that real serenity of Venice; under the light of a spring morning, the scenery was as if stepping out of a painting.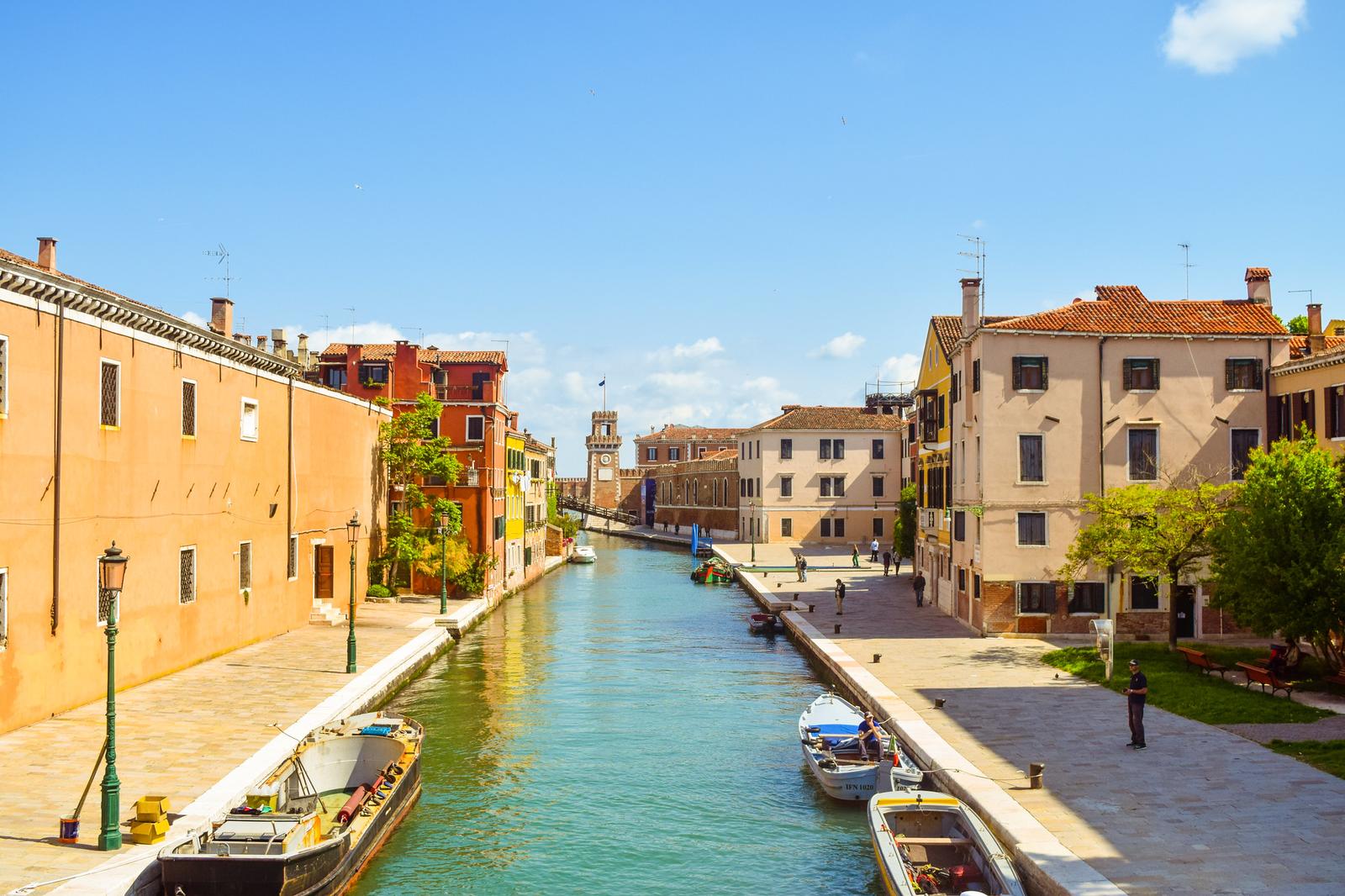 On a Gondola
When in Venice, there are some must-dos, those noteworthy include slurping gelato and riding a gondola, despite sort of overpriced.
The perspective from gondola gives you a different perception of the canals and the city, at the same time you may recognize the intrinsic characteristic of Venice - the damp, musty smell. The gondolier strikes robust poses while paddling, resembling a living statue.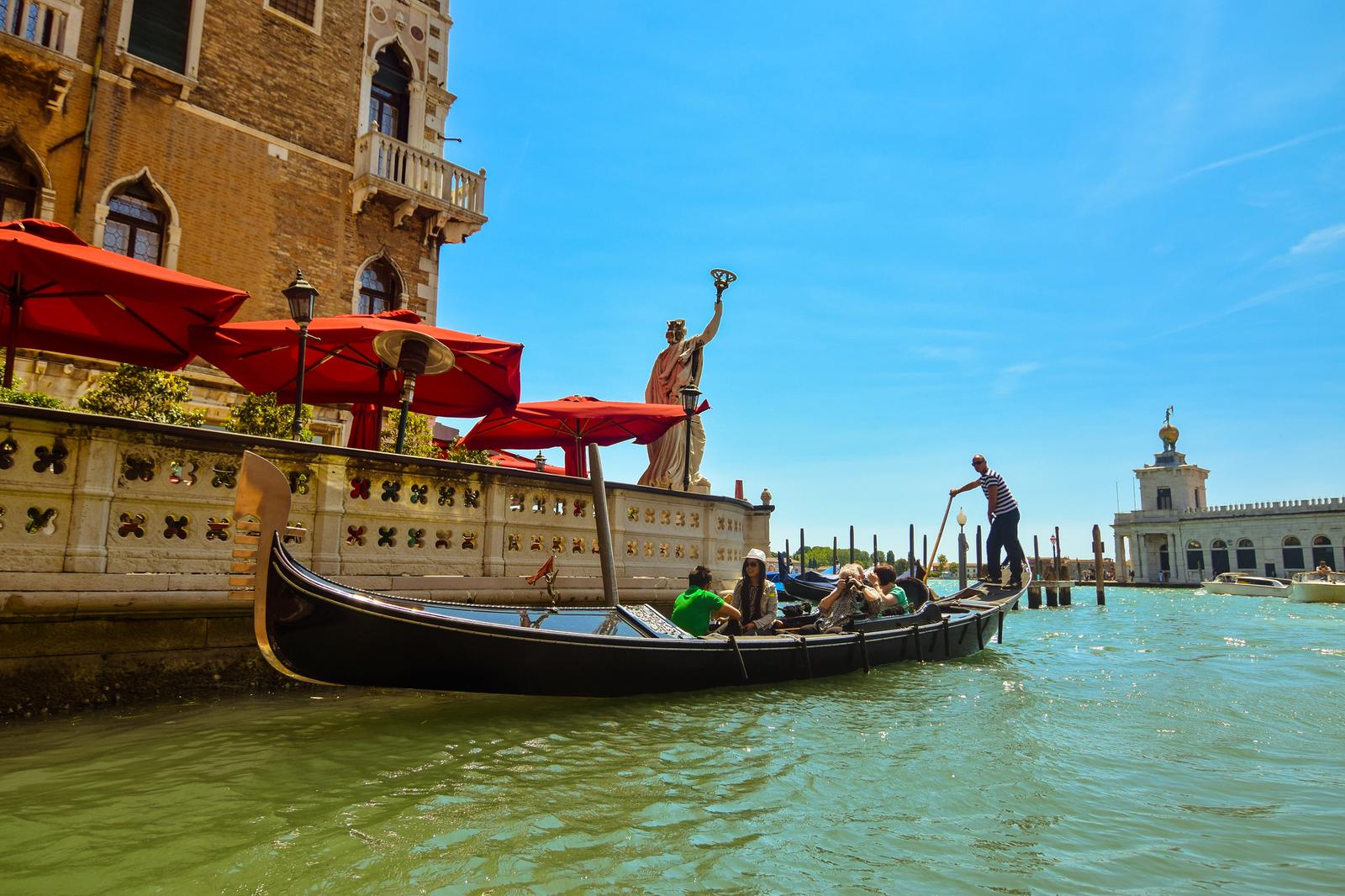 It was such a bless that I visited Venice at the time there was no high tide causing its signature flood. The lagoon's jade color was at its best.
Venice earned me a lot of respect as building and living on a lagoon was a much more difficult task than on an island. Global climate is changing, and we don't know until when the city can still fight for its existence against the higher sea level.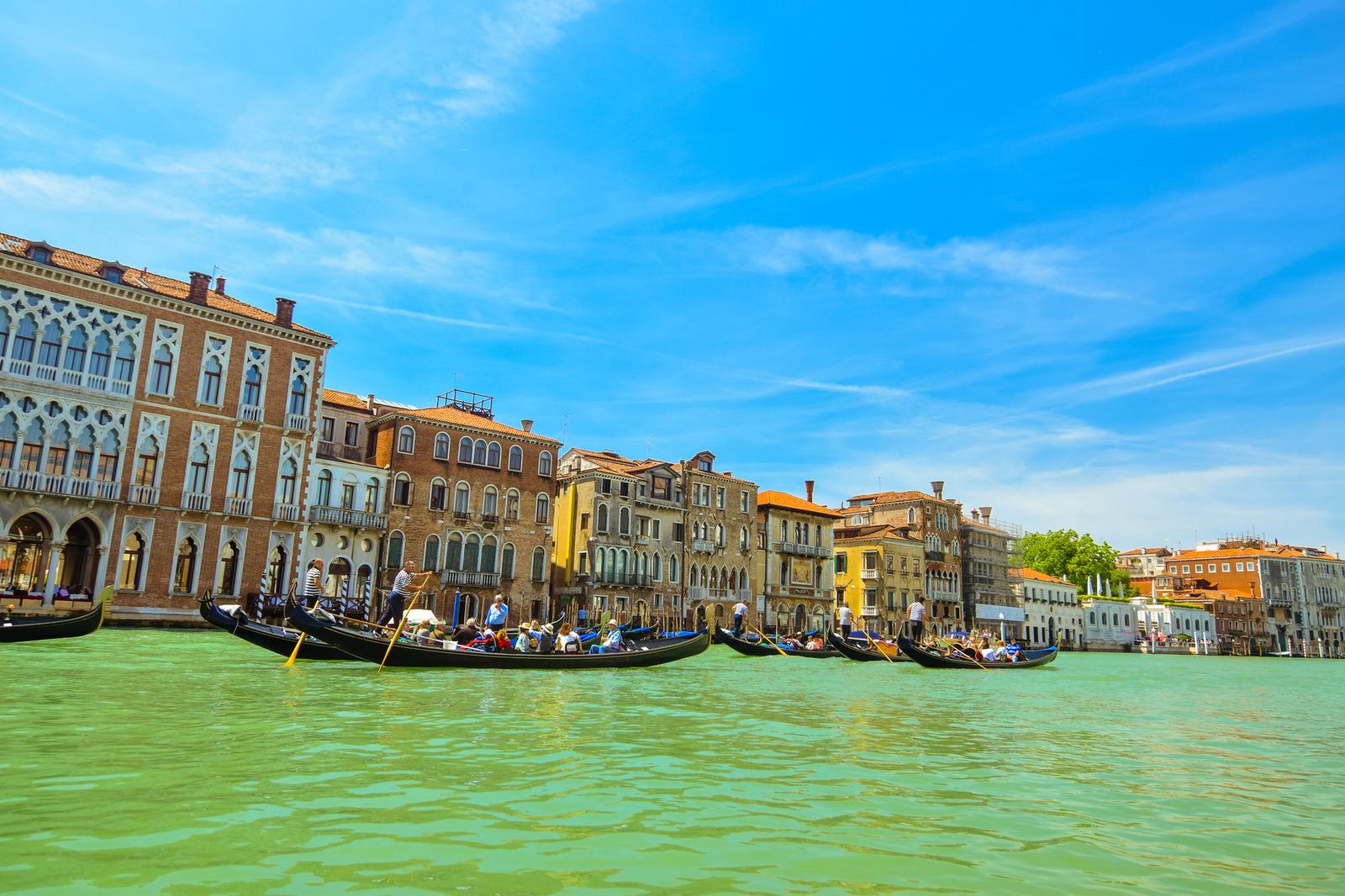 Exploring Murano
From Venice there are some vaporetto lines to the two neighbor islands, Murano and Burano. Burano - the further island - is famous for vibrantly painted houses. Murano is famous for glassmaking: have you ever heard of Venetian glass? It is associated with Murano. Still, they are both colorful.
Comparing to the busy Venice, you may feel Murano is all for you. Have a leisurely walk around the island and appreciate its tranquillity. The walk is also less disrupted by bridges over canals as in Venice.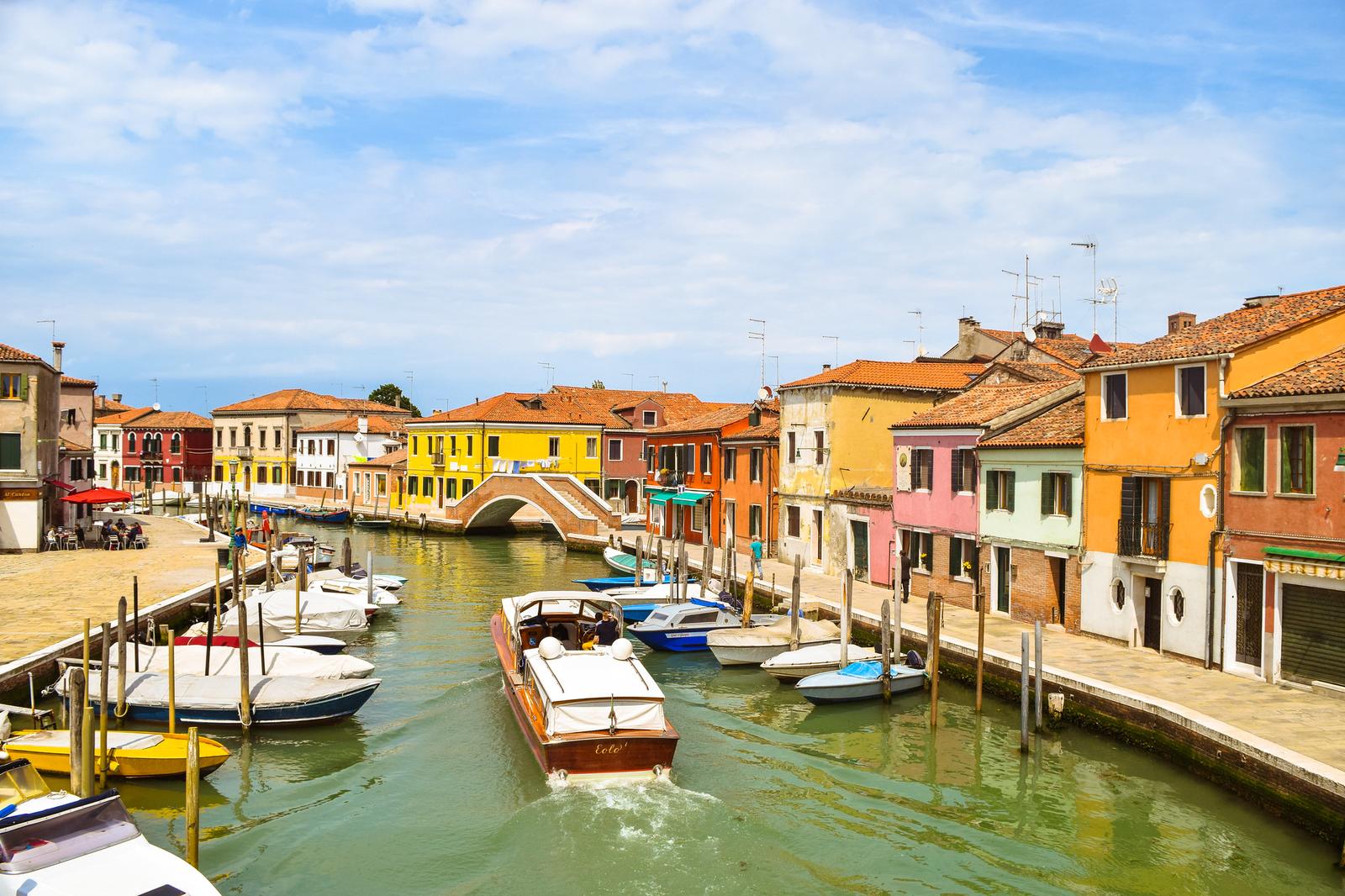 When I said it's uncrowded, it truly was.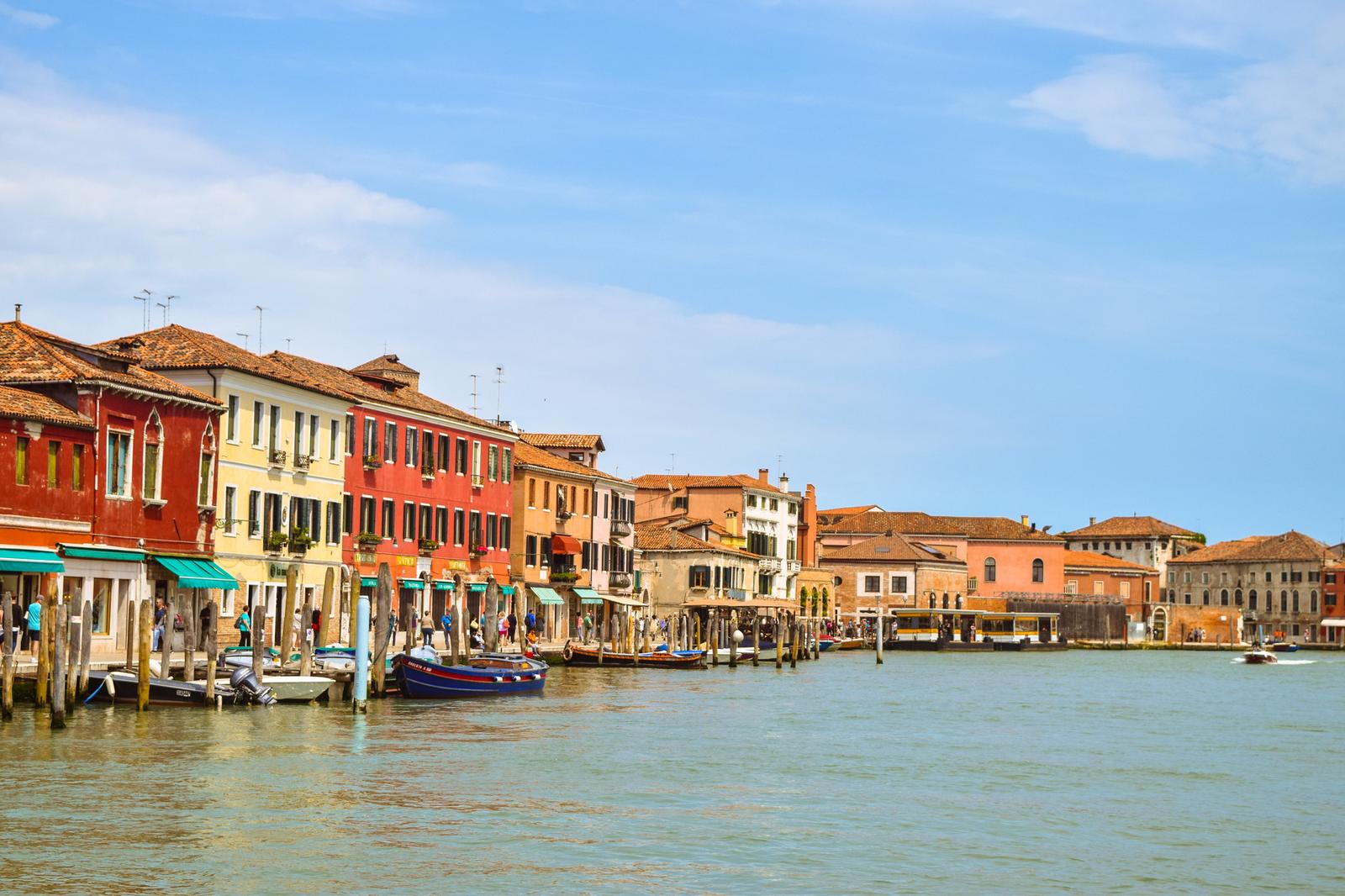 It's regretful that I had only given myself two days in Venice. There's much more to revisit and rediscover: every time a photo or video of the city comes across, to my eyes it still looks anew and welcoming.
Here below is my dearest goodbye to Venice, a photo of the Church of Santa Maria and San Donato.