I woke up early in the second morning in Ladakh to prepare for the first challenging section - Khardung La. Dorjey would be my companion driver for next lengthy days, but I needed to wait for him getting the Inner Line Permit first. It's a bad move not to buy a dedicated SIM card, as some online time would help you from being too tired in this inconvenient trip, and the next stops' camps and hotels would not have wifi available.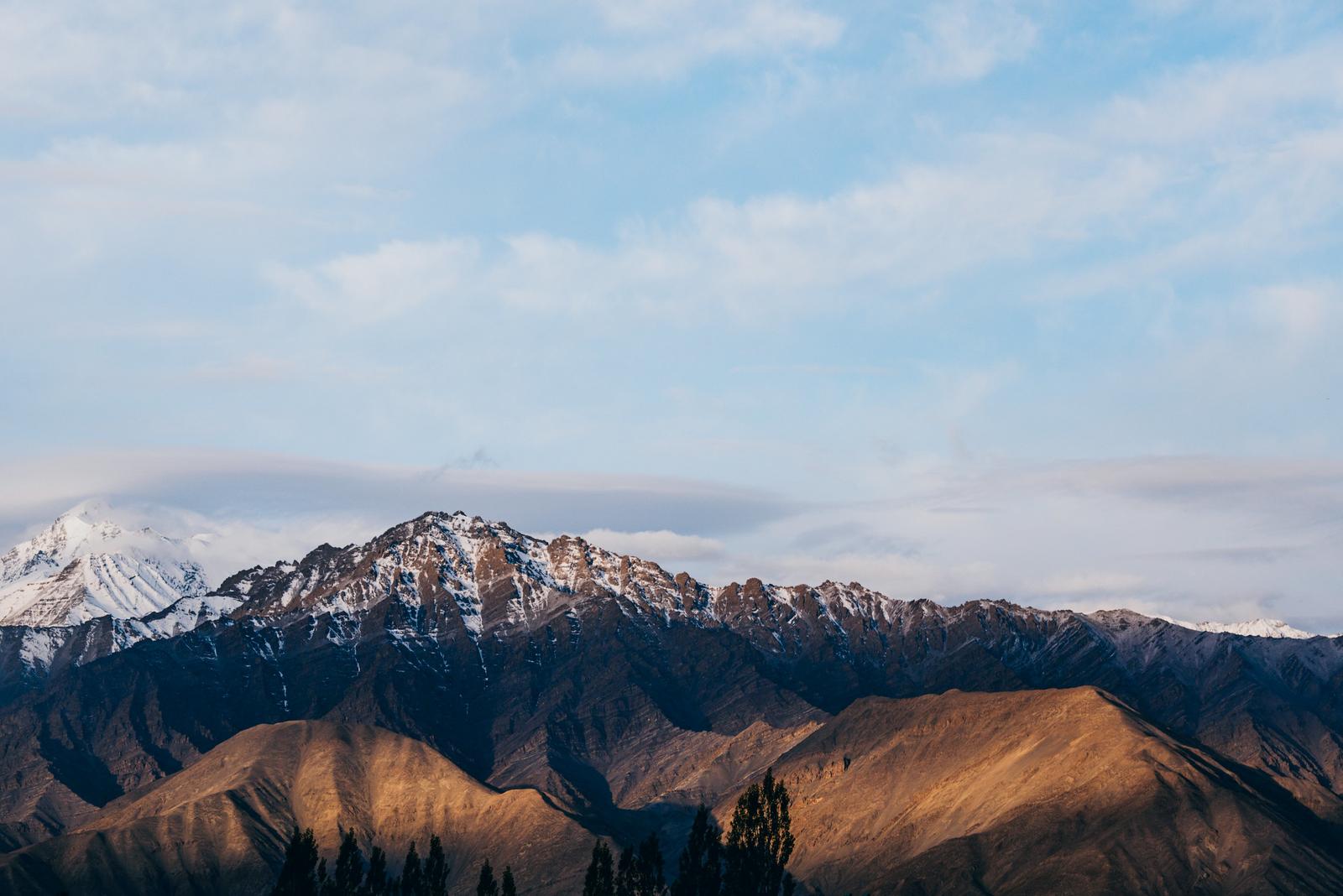 Crossing Khardung La
For half an hour, we're gradually higher up on the mountains, until the greeneries were replaced by brown rocky terrains.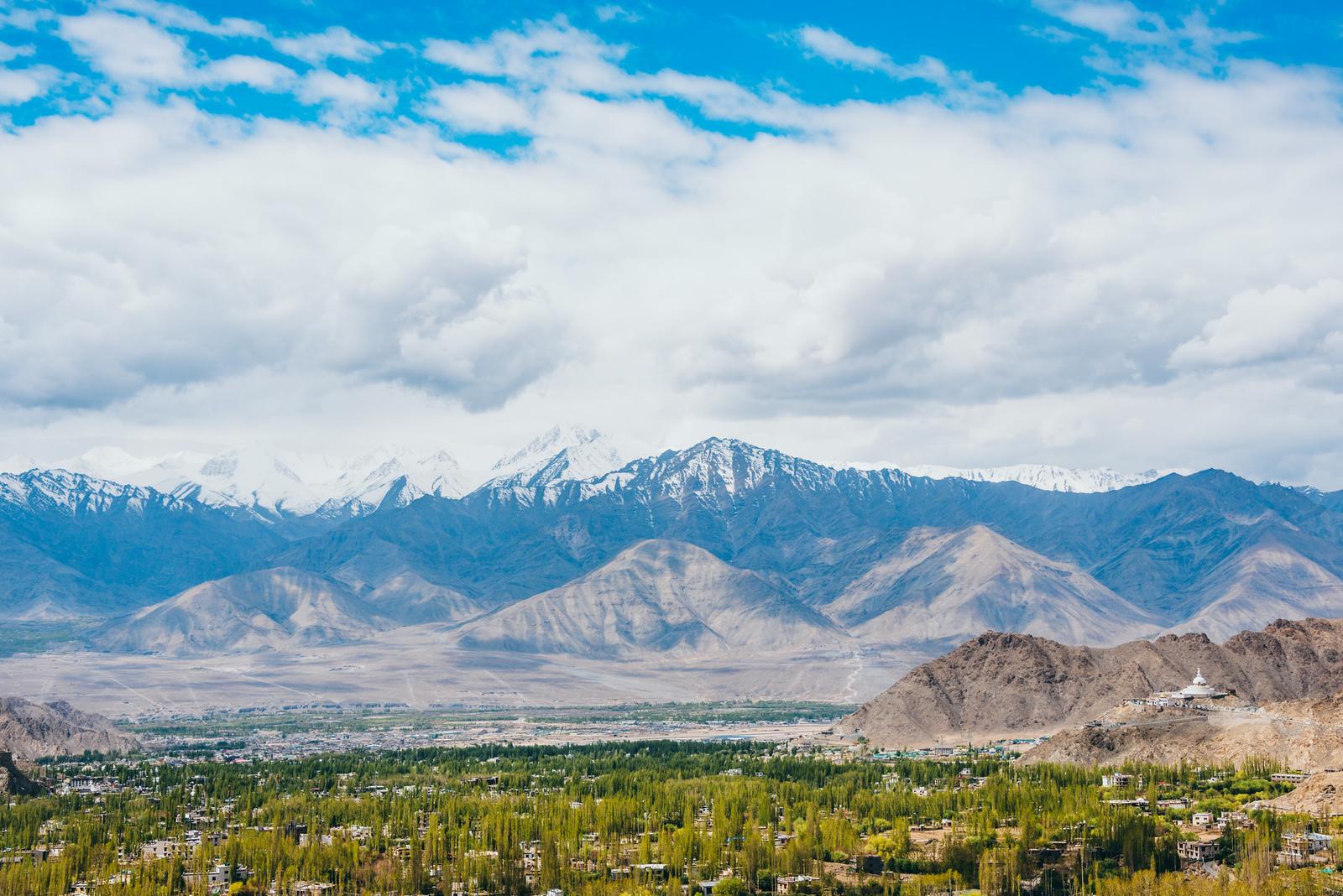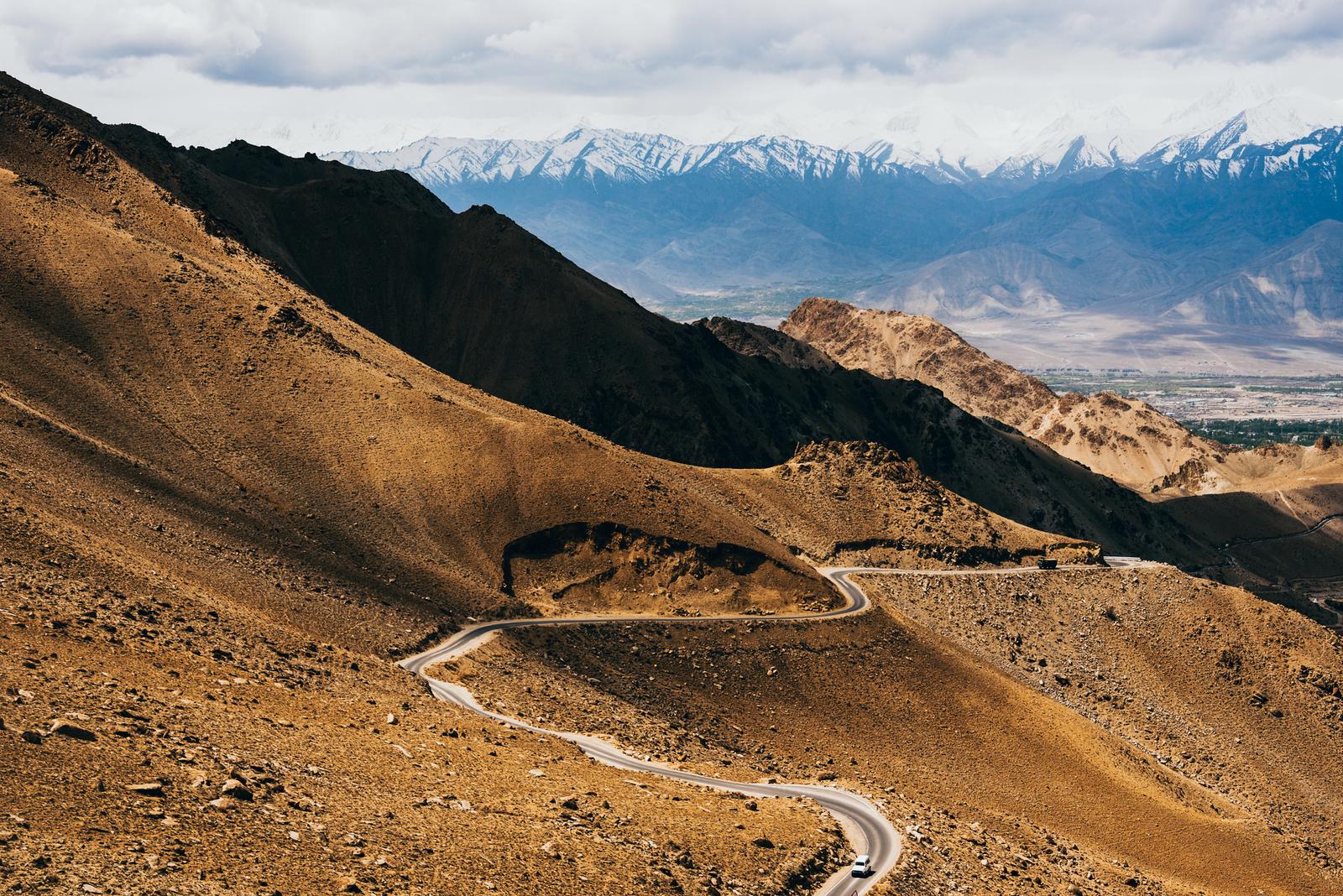 It's rather interesting to watch the following cars rolling up on the same curve that we'd passed.
Once the houses become tiny, and there're snow peaks in front of your car windscreen, you are about to experience the shift in landscape as well as changes in environment. No more trees but steppes, and low oxygen level starts kicking into your body. The place marking the start is South Pullu. Now that I could see the legendary yaks feeding on mosses and grasses at 4000m level.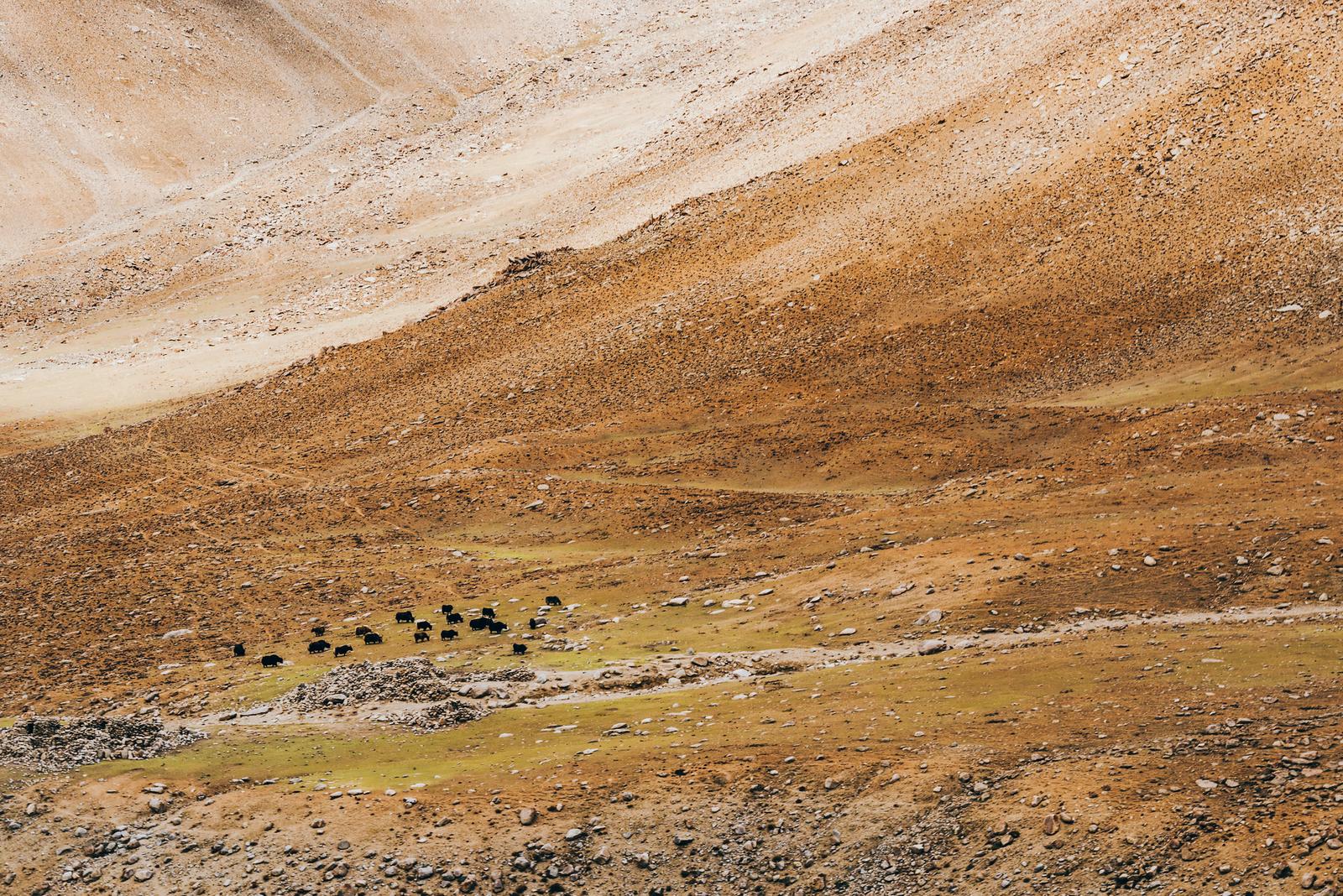 Thanks to human's endurance and hardworking, we could have a chance to witness this construction masterpiece at this extreme condition.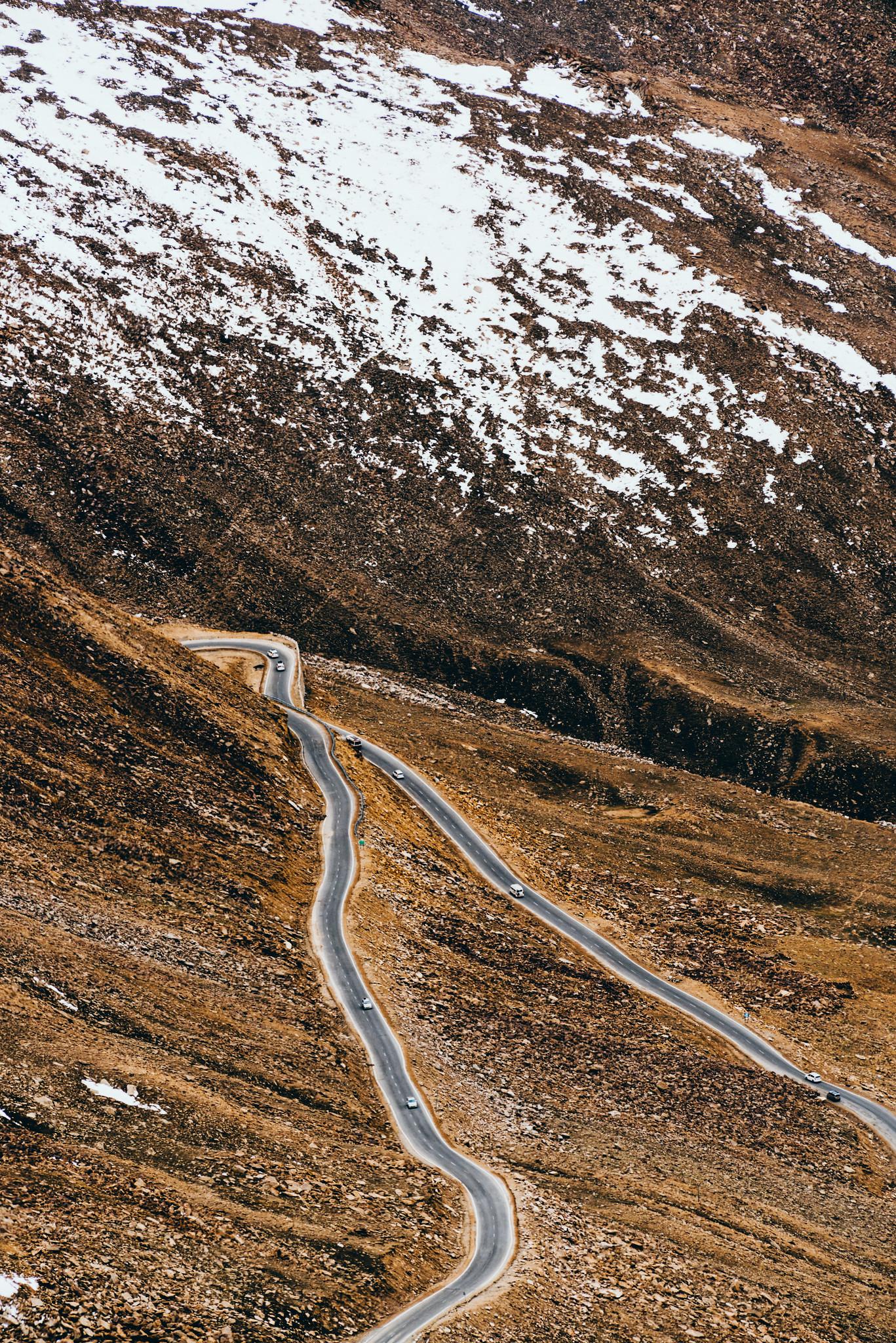 Finally we reached the peak of Khardung La at 5359m. The place was covered with snow and under overcast weather. Despite the condition, it's a favorable check-in location once you get to Ladakh. I was not very fascinated at a crowded checkpoint, as well as the low oxygen did put a pressure to my heartbeat, so we continued right away.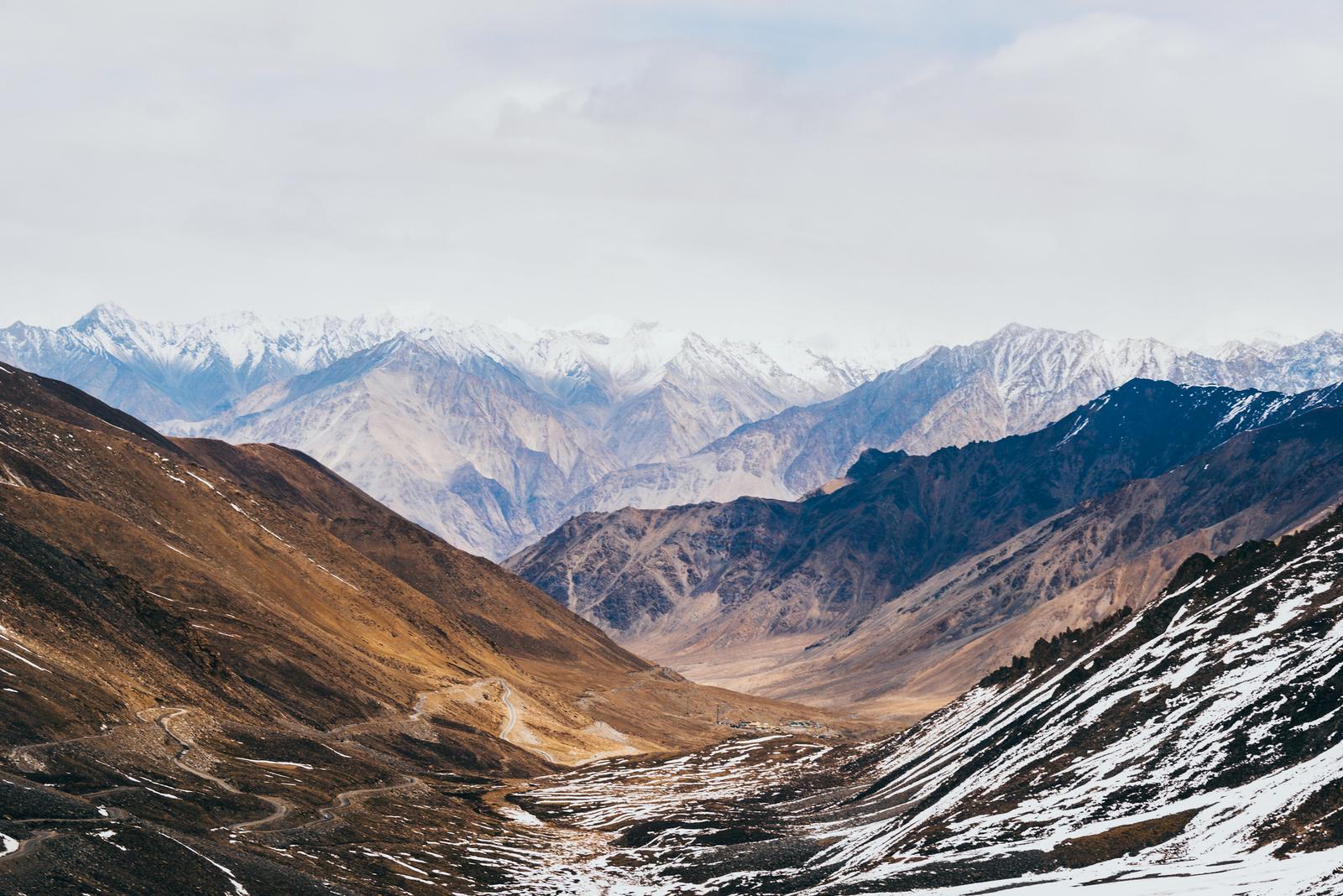 After descending from the peak, we had a tea break. Altitude sickness finally kicked in with constant headache and drowsiness, which made this course of nature appreciation uneasy.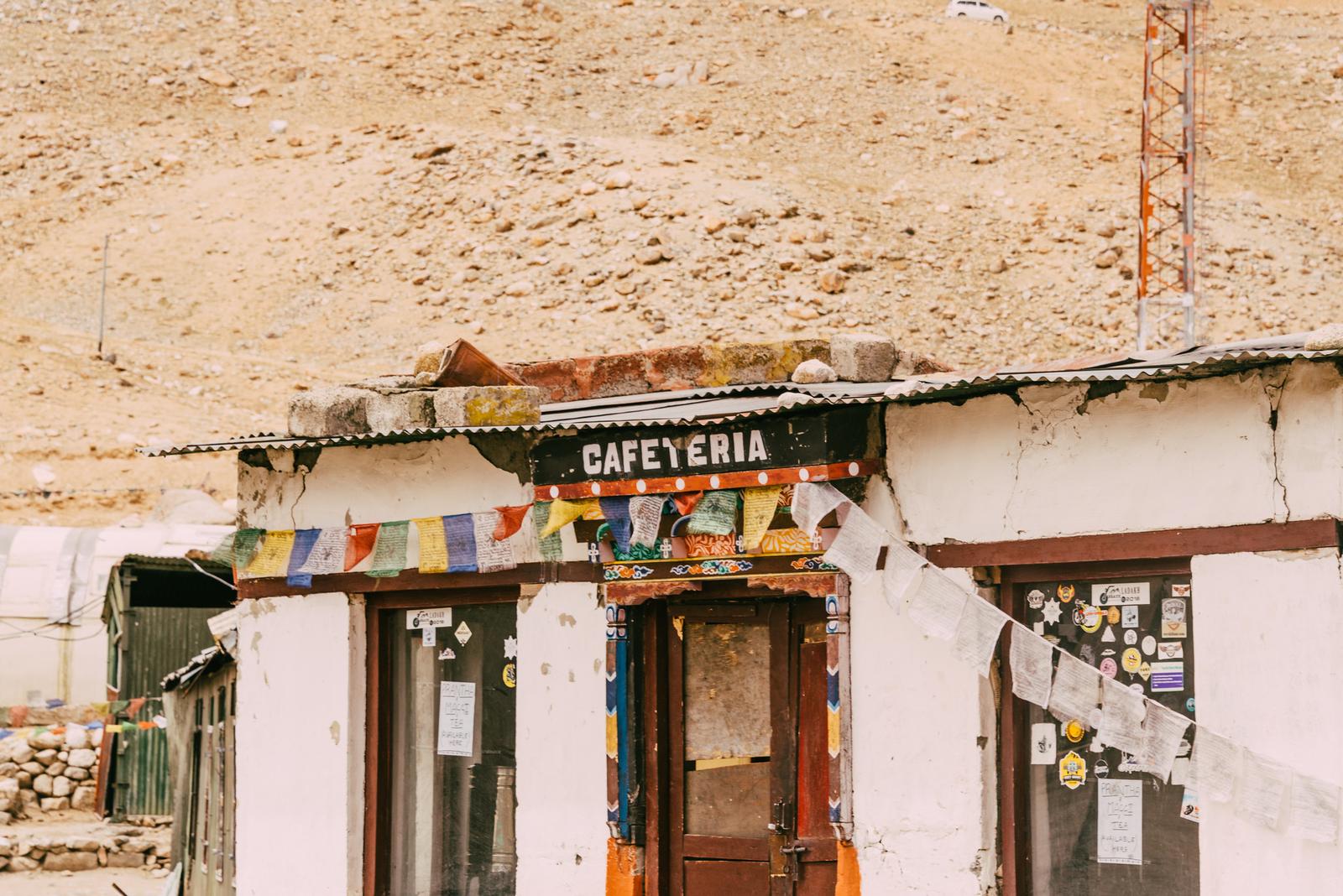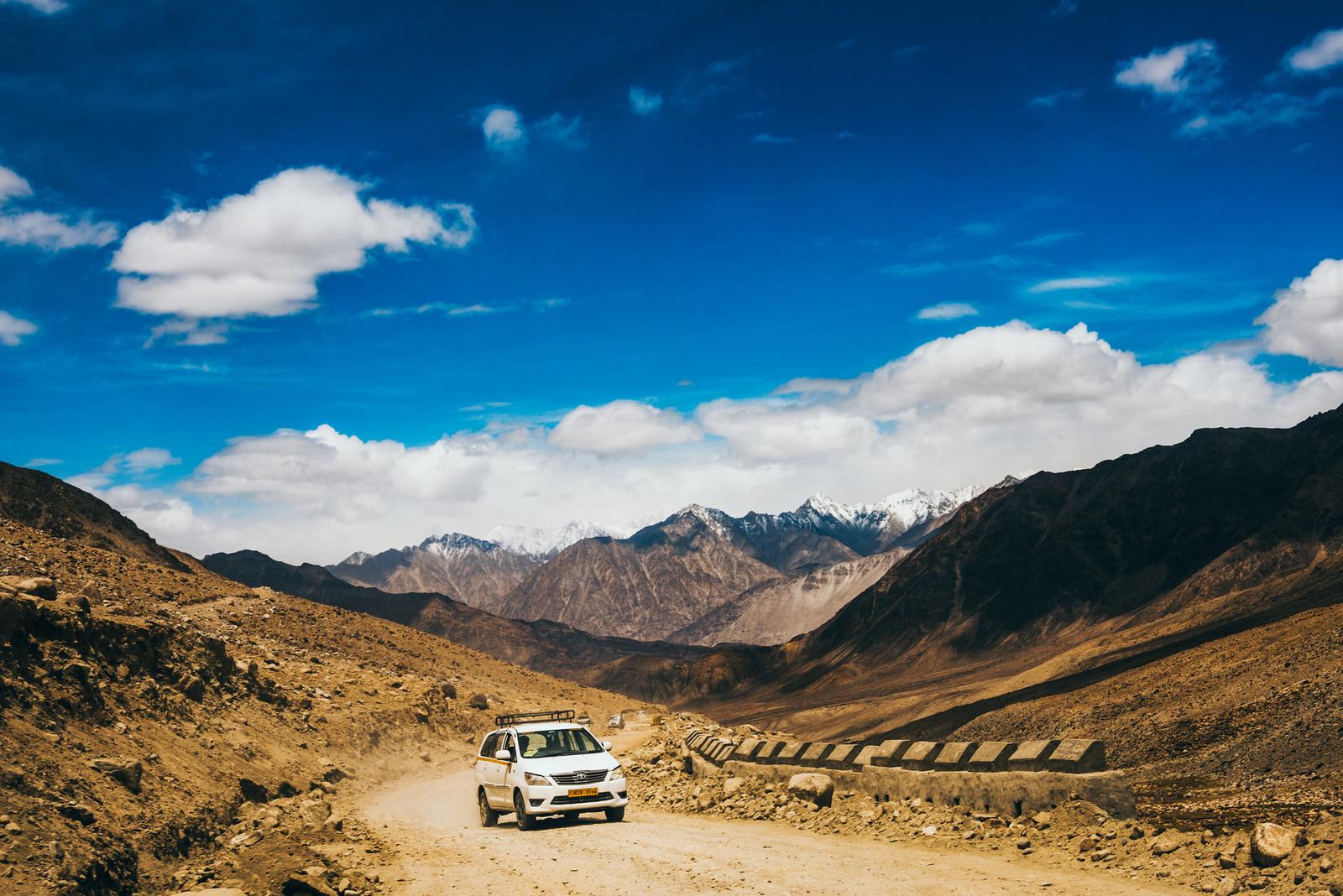 We continued our journey to Nubra in the afternoon, starting from North Pullu, the other end of Khardung La. As we're going down, sky was cleared to unveil spectacular sceneries with crispy golden rocks, but sighting of human was pretty rare then.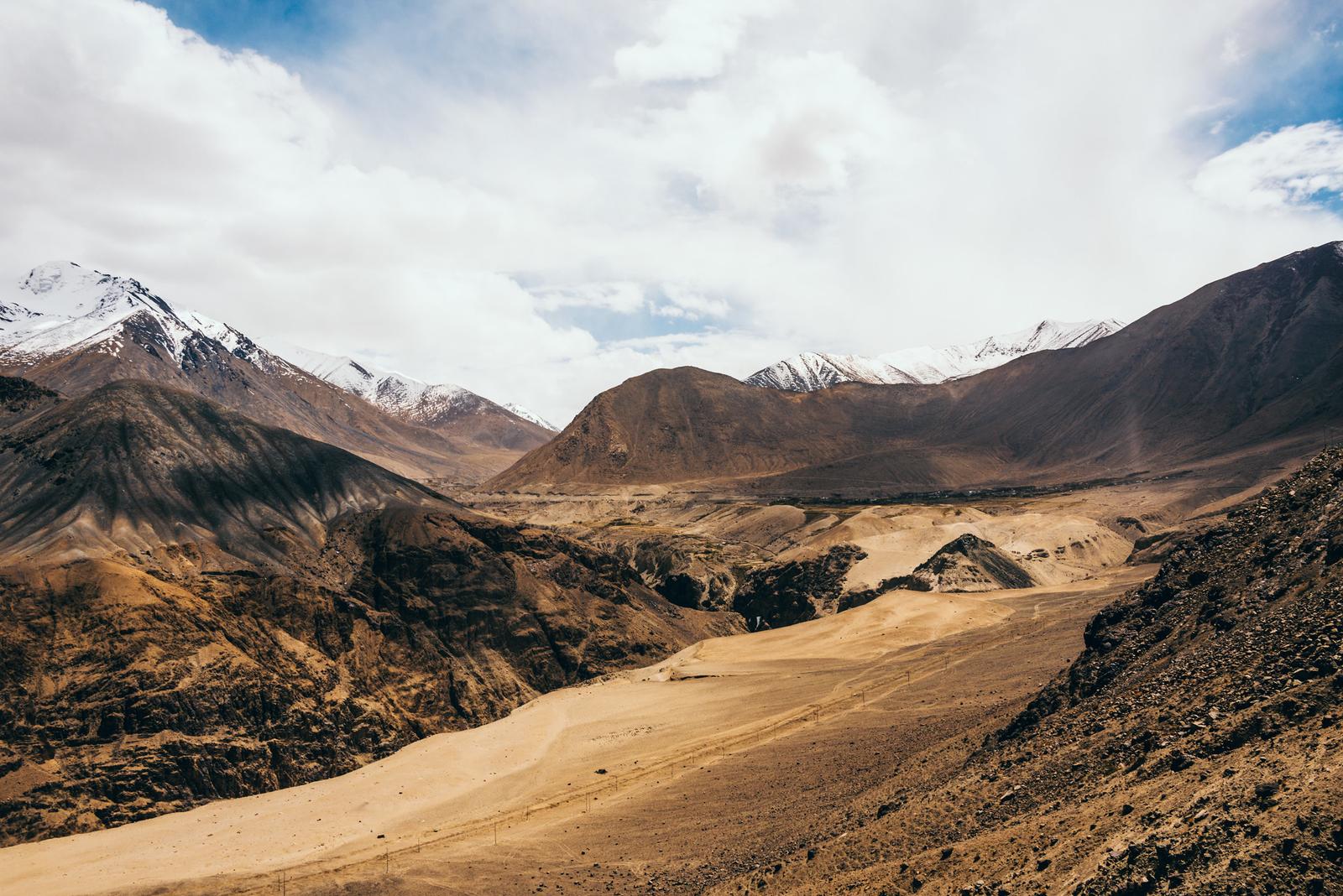 This was the true meaning of cold desert with crazy terrain, and more crazily there was laying some town in the middle of nowhere. At those moments, I couldn't afford to miss any click.
Heading to Diskit
Trailing Shyok River…
As we reached closer to Nubra, the green valley of Shyok River came into our view. The friendly color of liveliness was something we missed ever than before.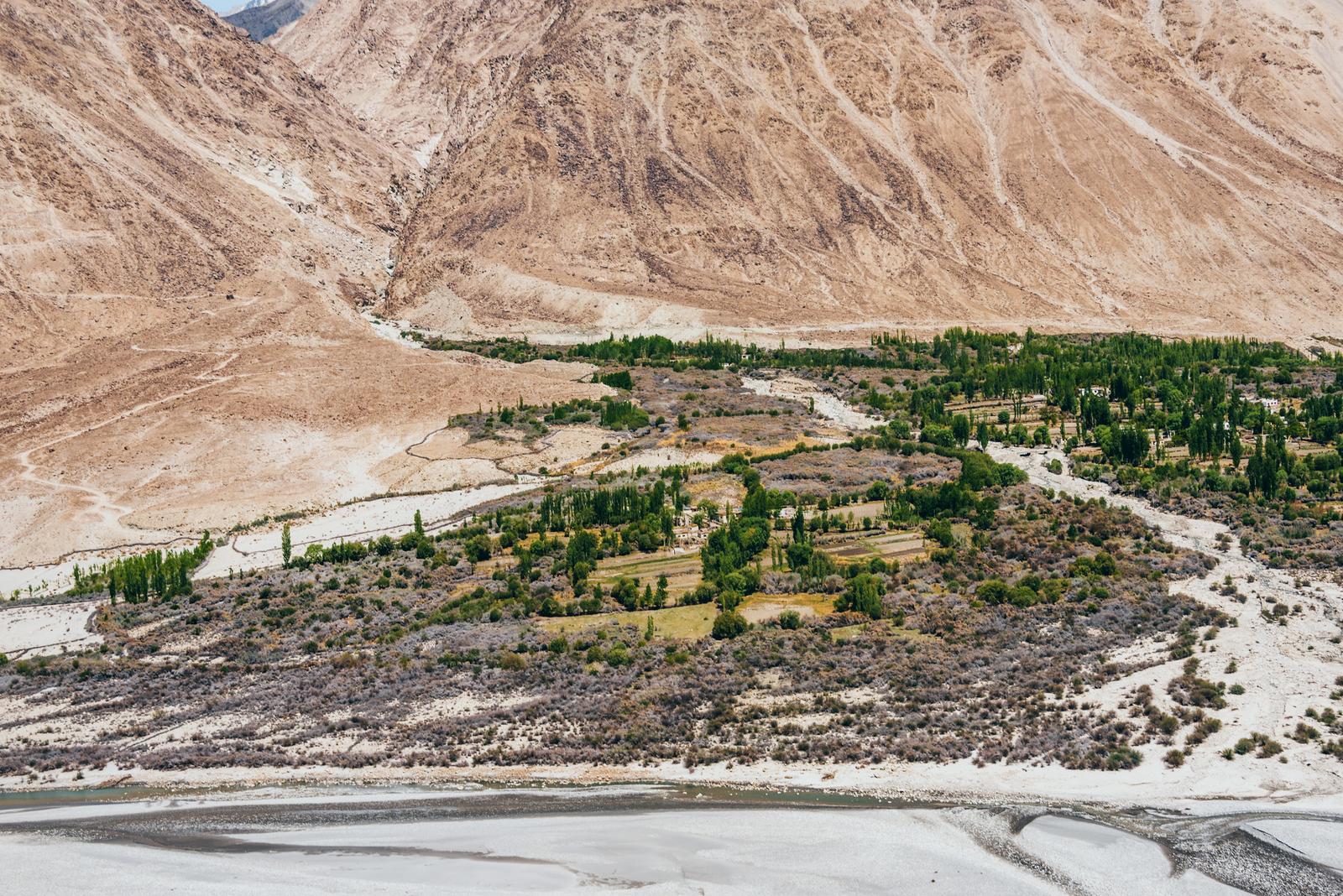 We took a tea break at Khalsar, the small town at the foot of Khardung La, by Shyok River, before proceeding to Diskit - Nubra's headquarter.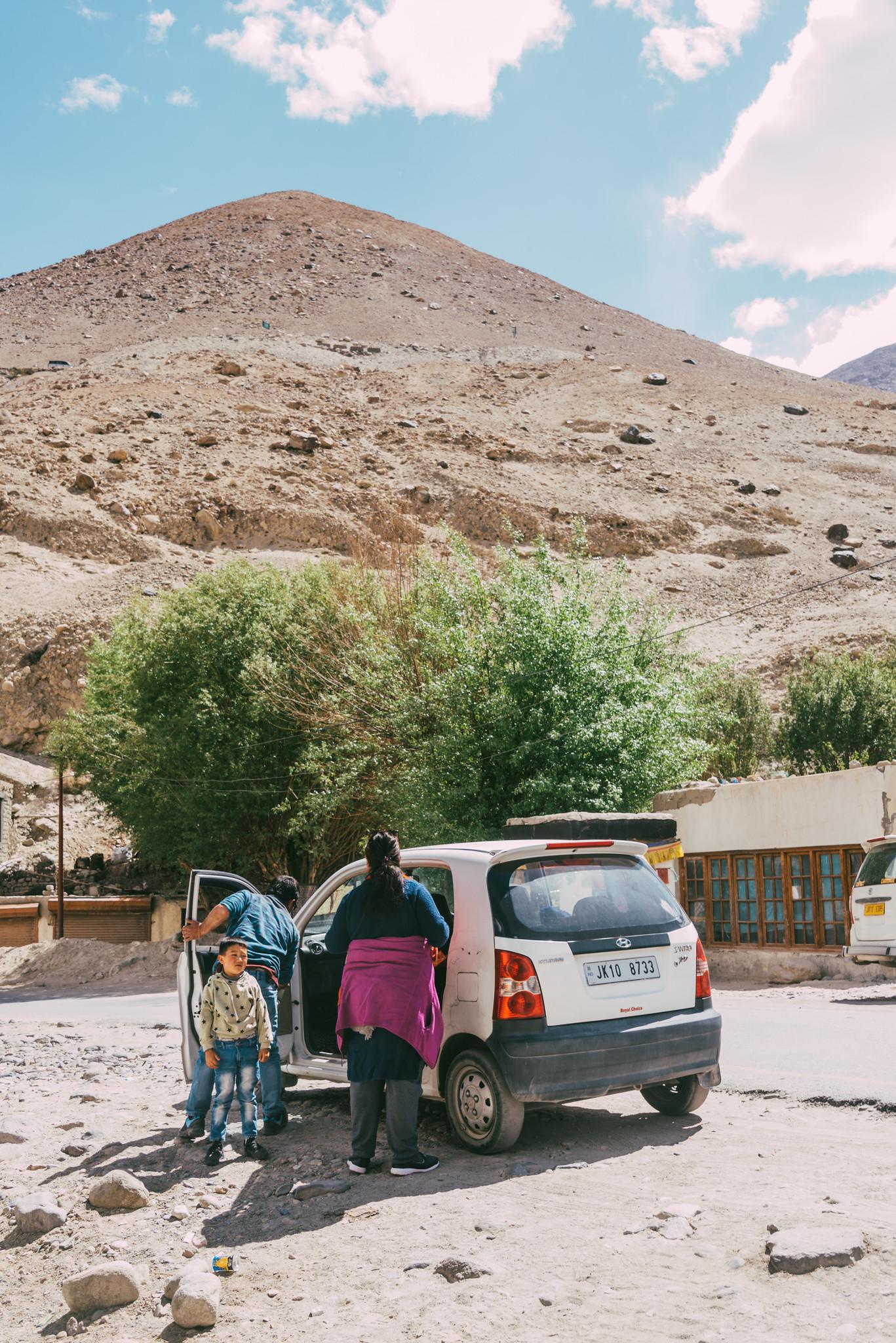 Driving along the sandy plain of river was such a breeze compared to the rough mountain passes. The perspective was broadened, giving the vast feeling of nature.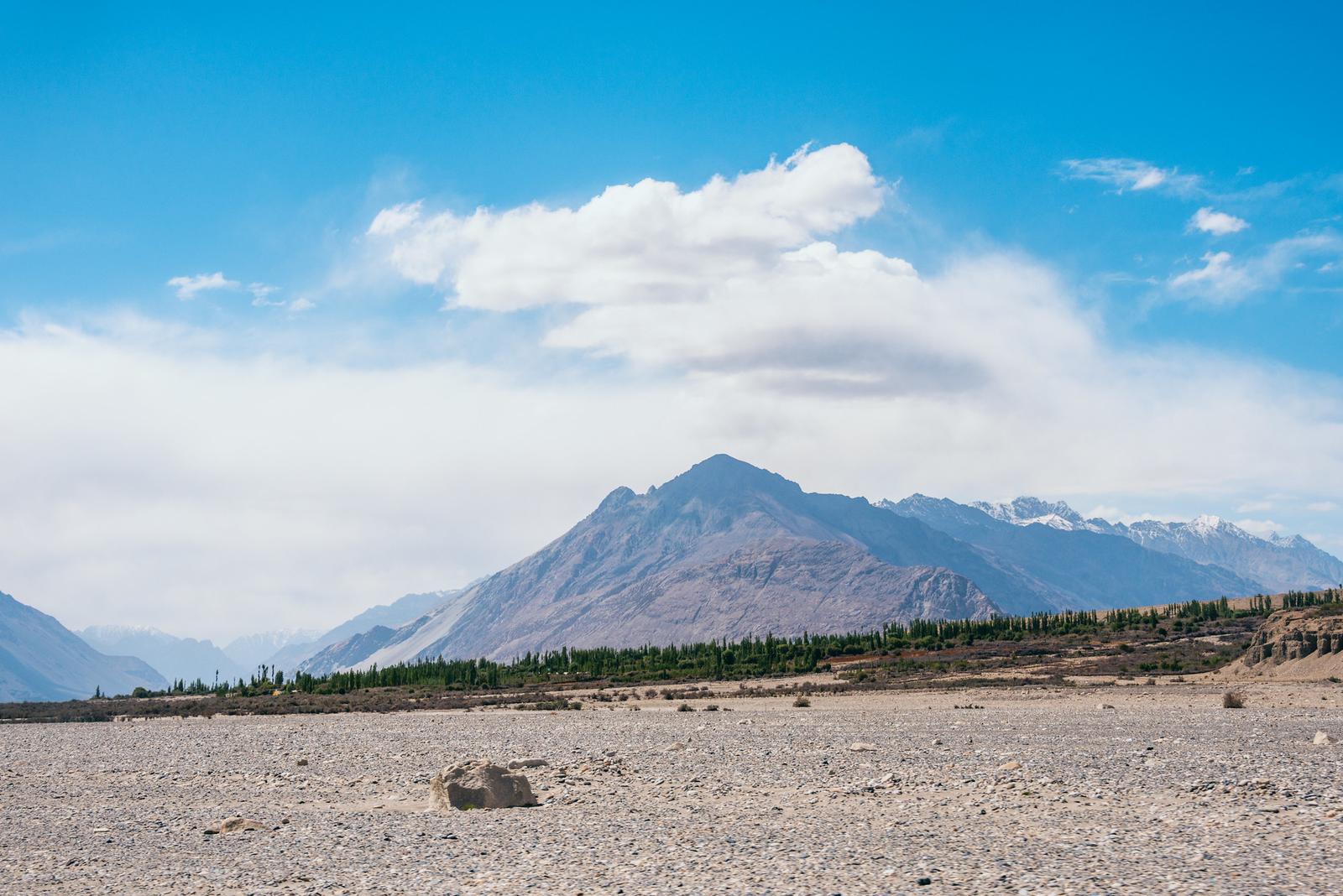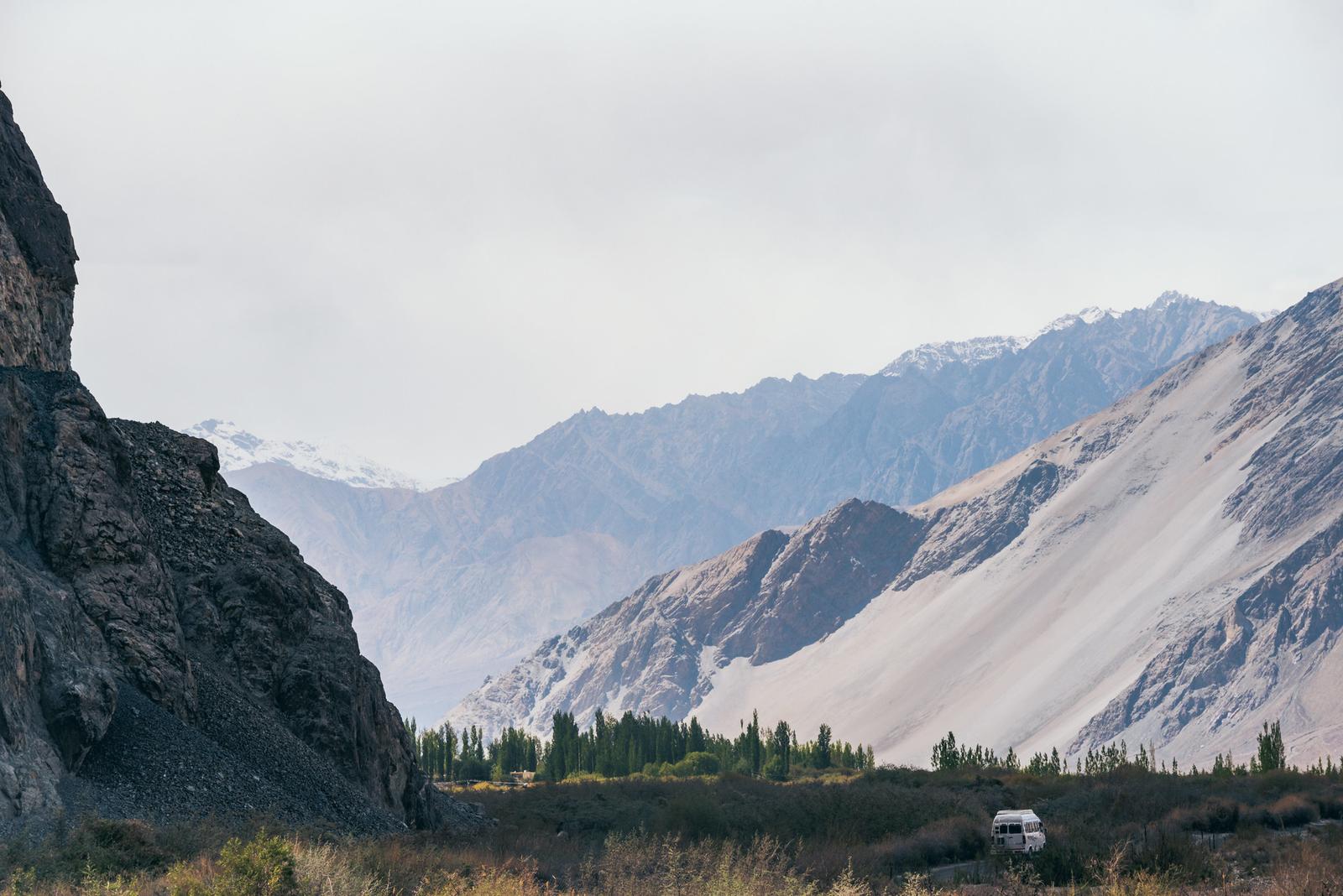 …to Diskit Monastery
The first destination in Nubra was Diskit, the home to Diskit Monastery, and a major town in Ladakh.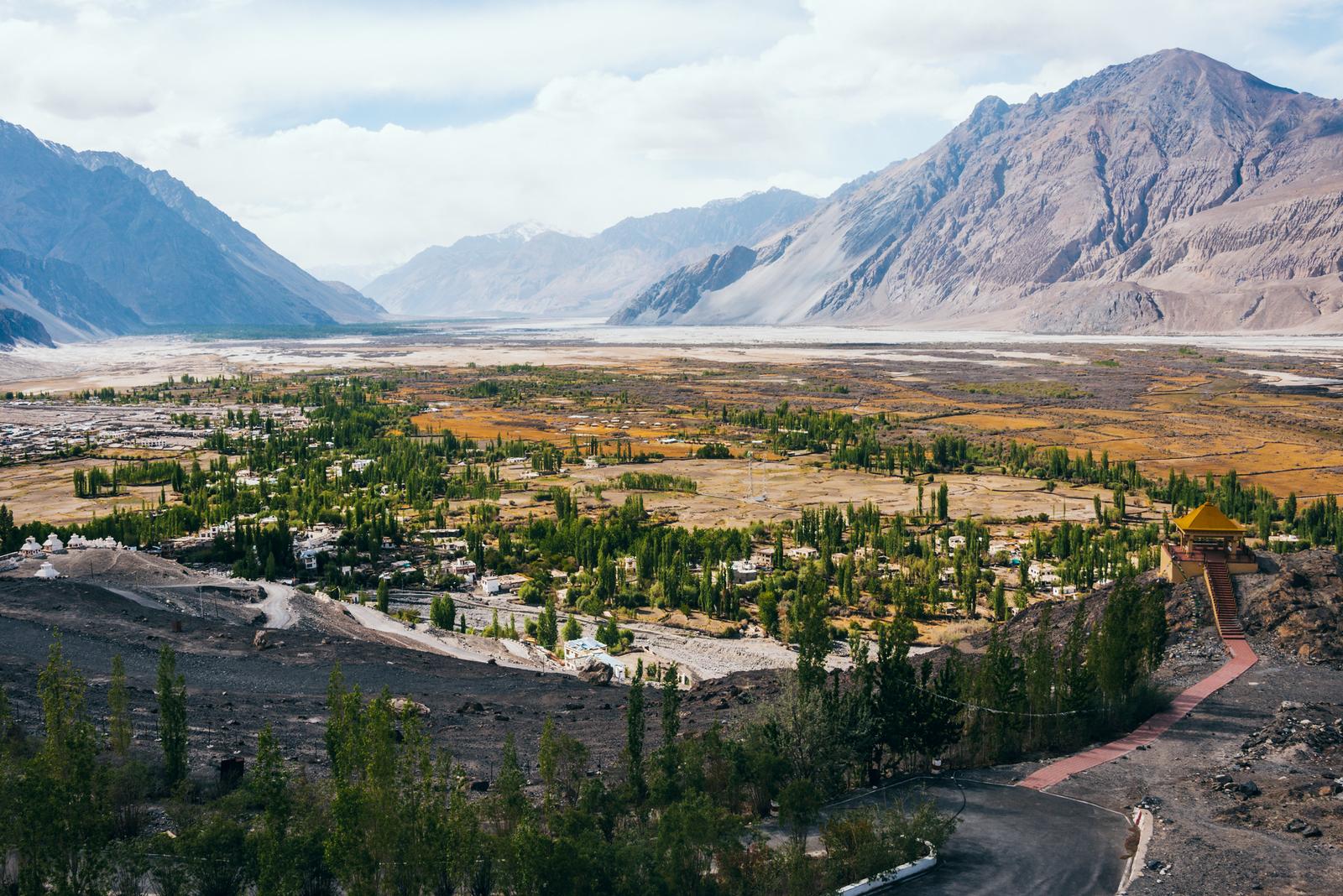 We visited the photong, also known as the official residence of the chief lama of Nubra, which has the 33m statue of Maitreya Buddha, and offers a panoramic view over the town. In normal condition, it should be effortless to climb up the structures, but I had to vest all of my energy for such simple task, and gasp for breath at finish.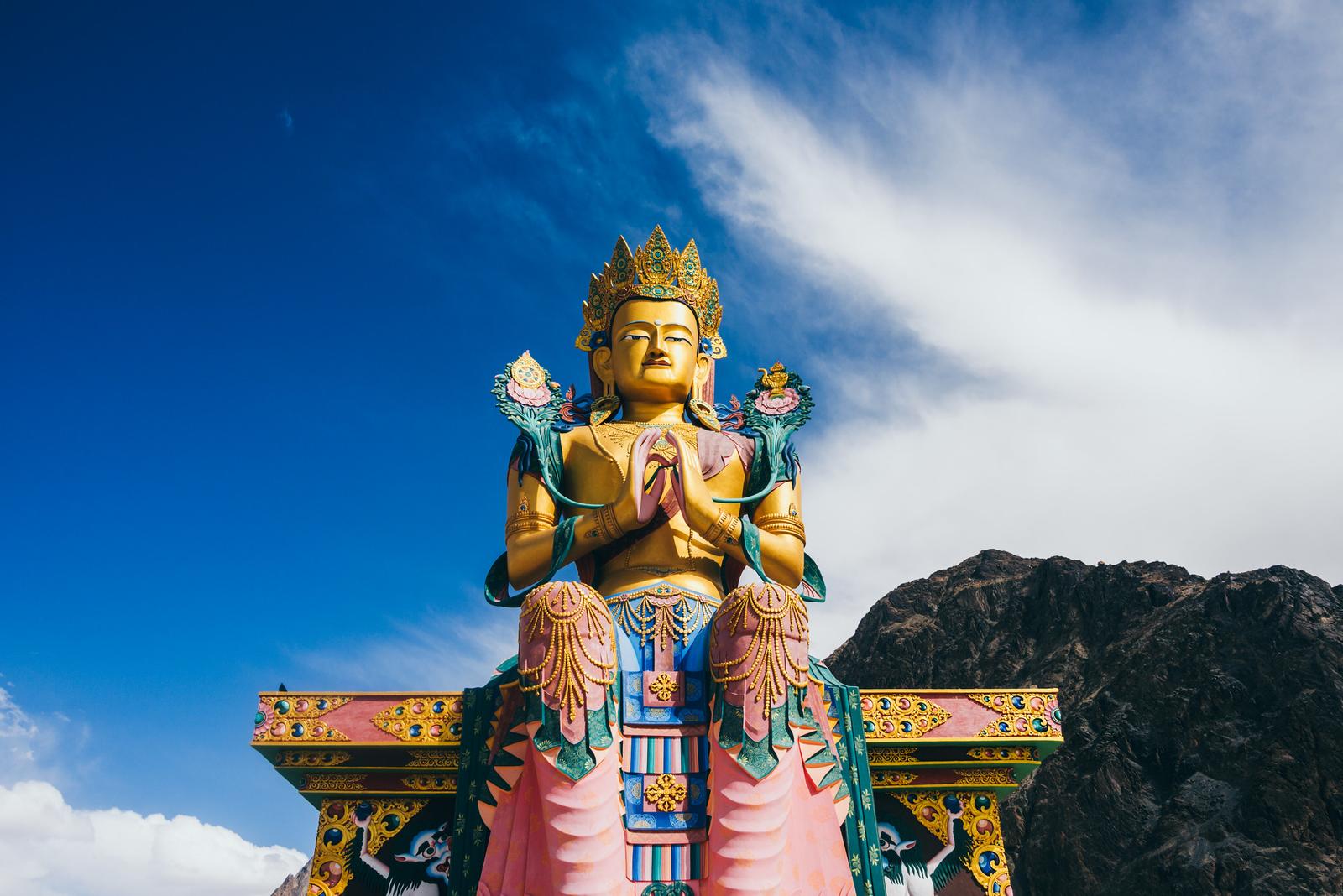 I remembered walking inside the hall immersed in a solemnly quiet ambience.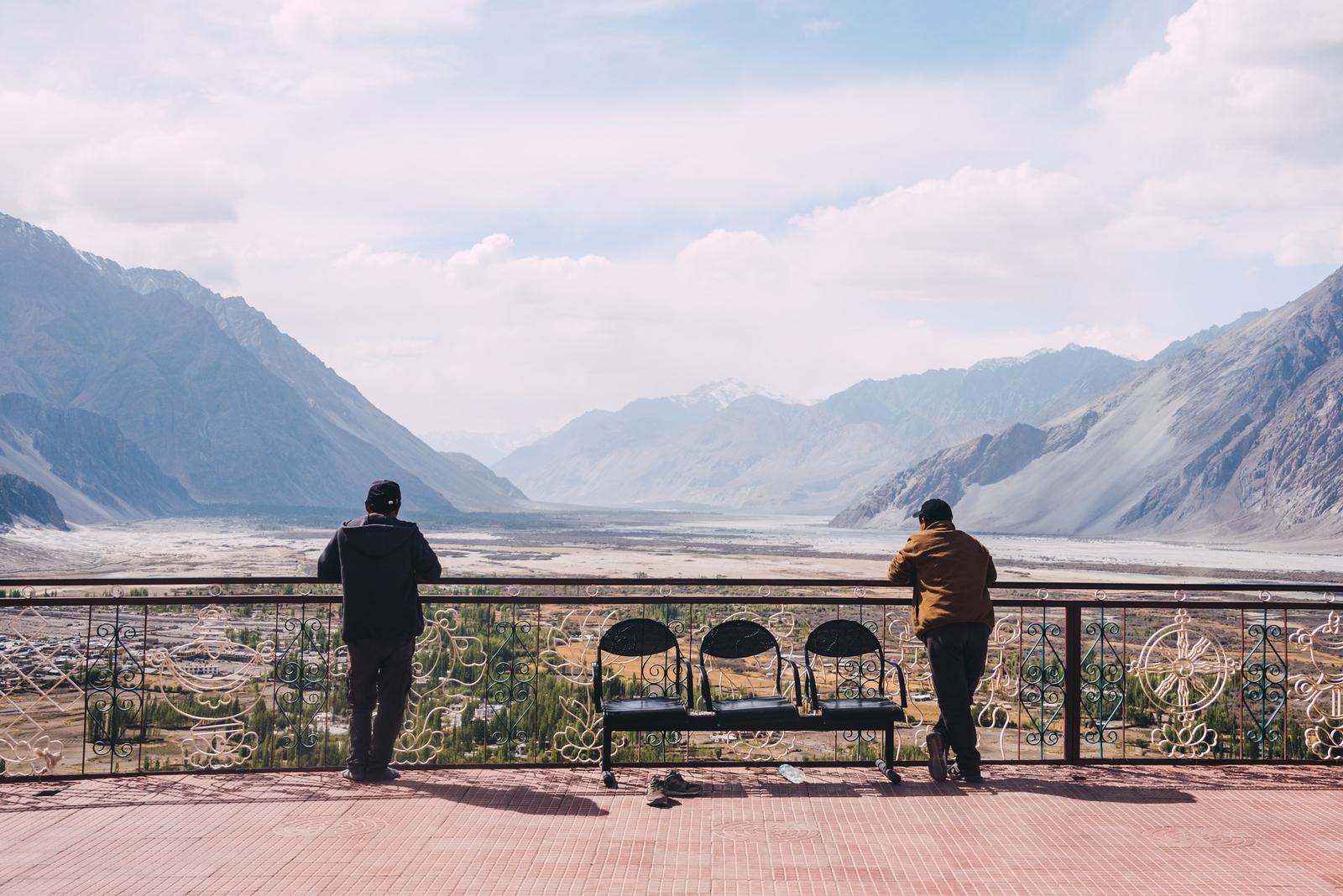 Then we drove to the real monastery, perched on a cliff which is visible from the photong. It's worth climbing up level after level to explore all corners of this place, accepting a calm and peaceful feeling to the inner self.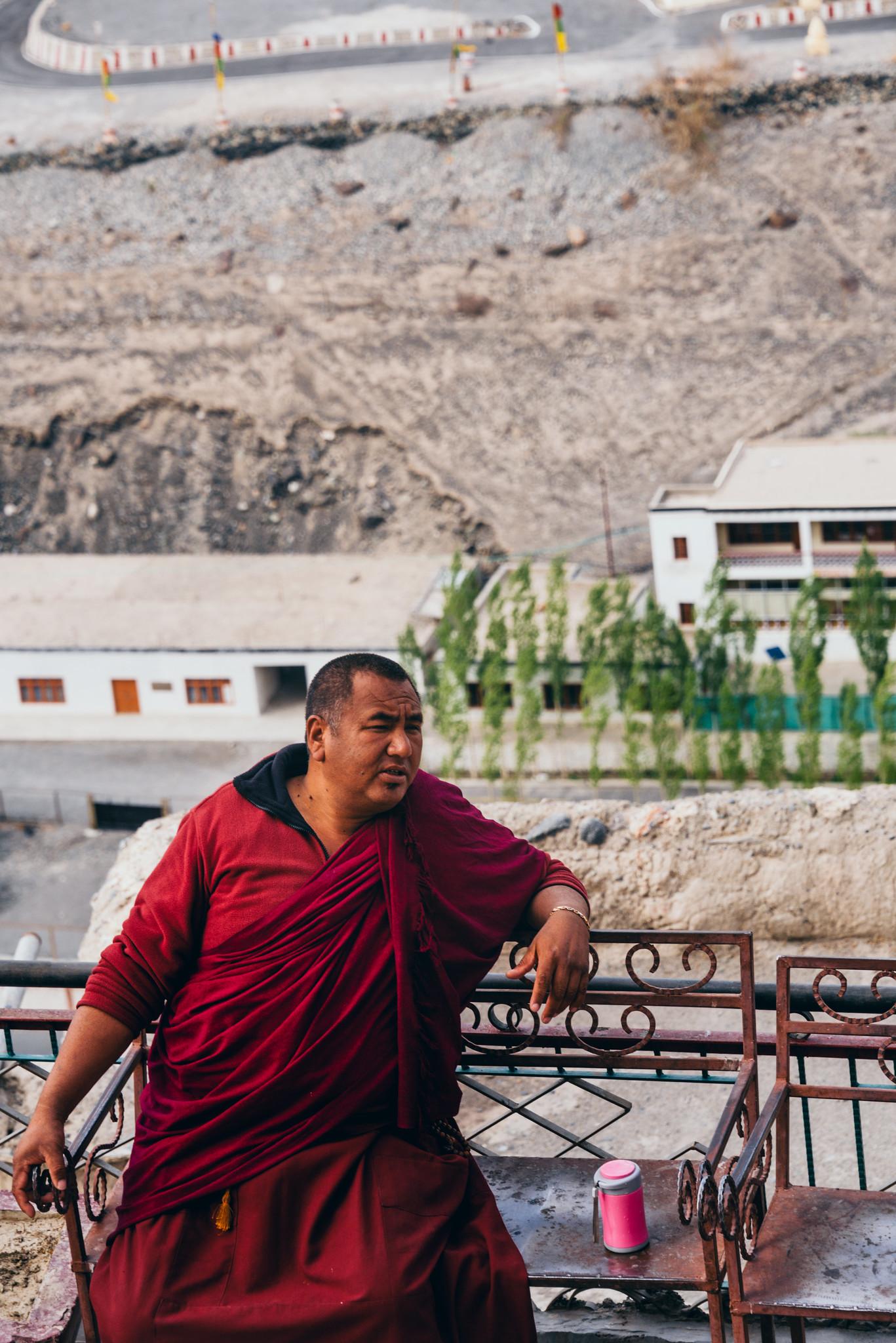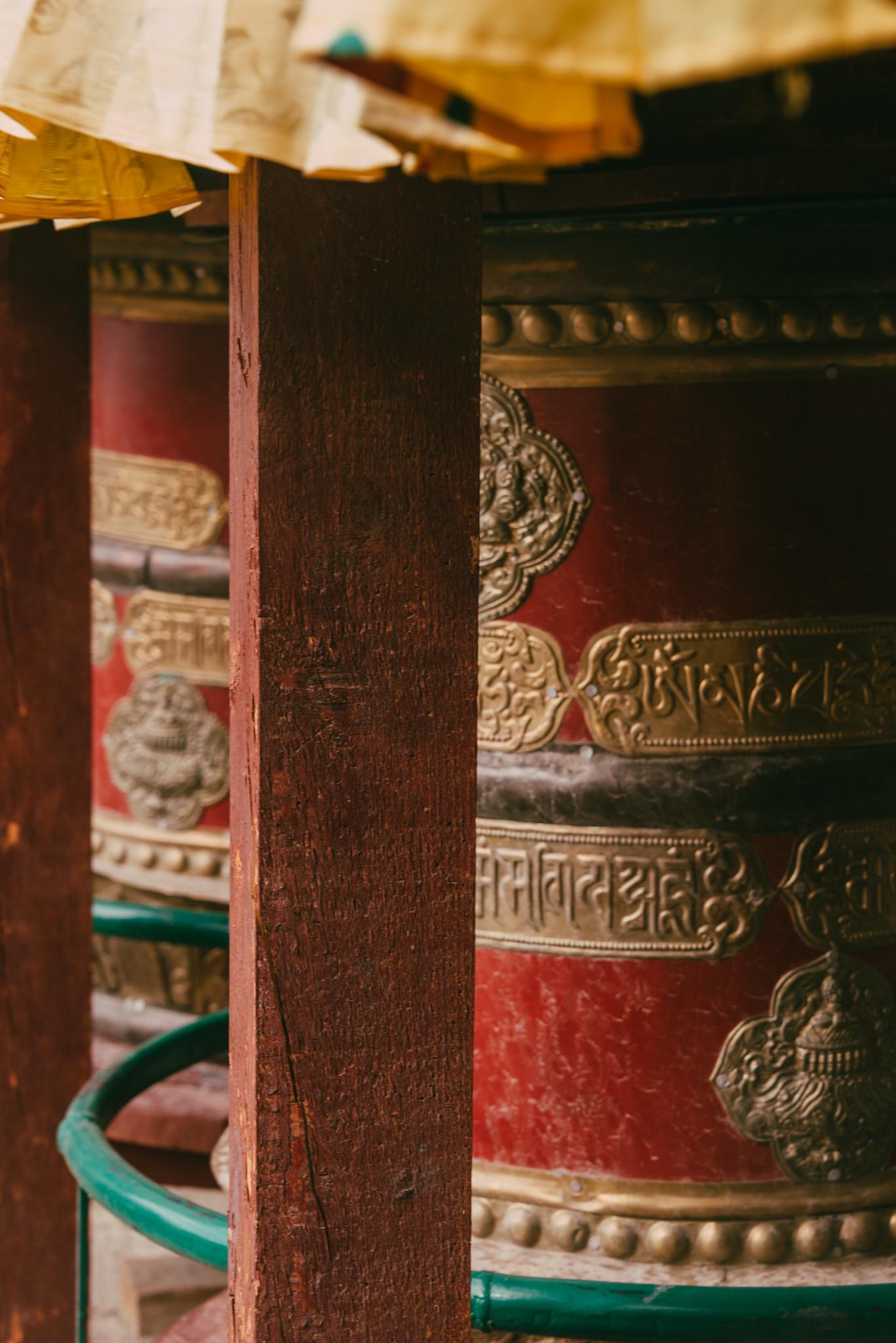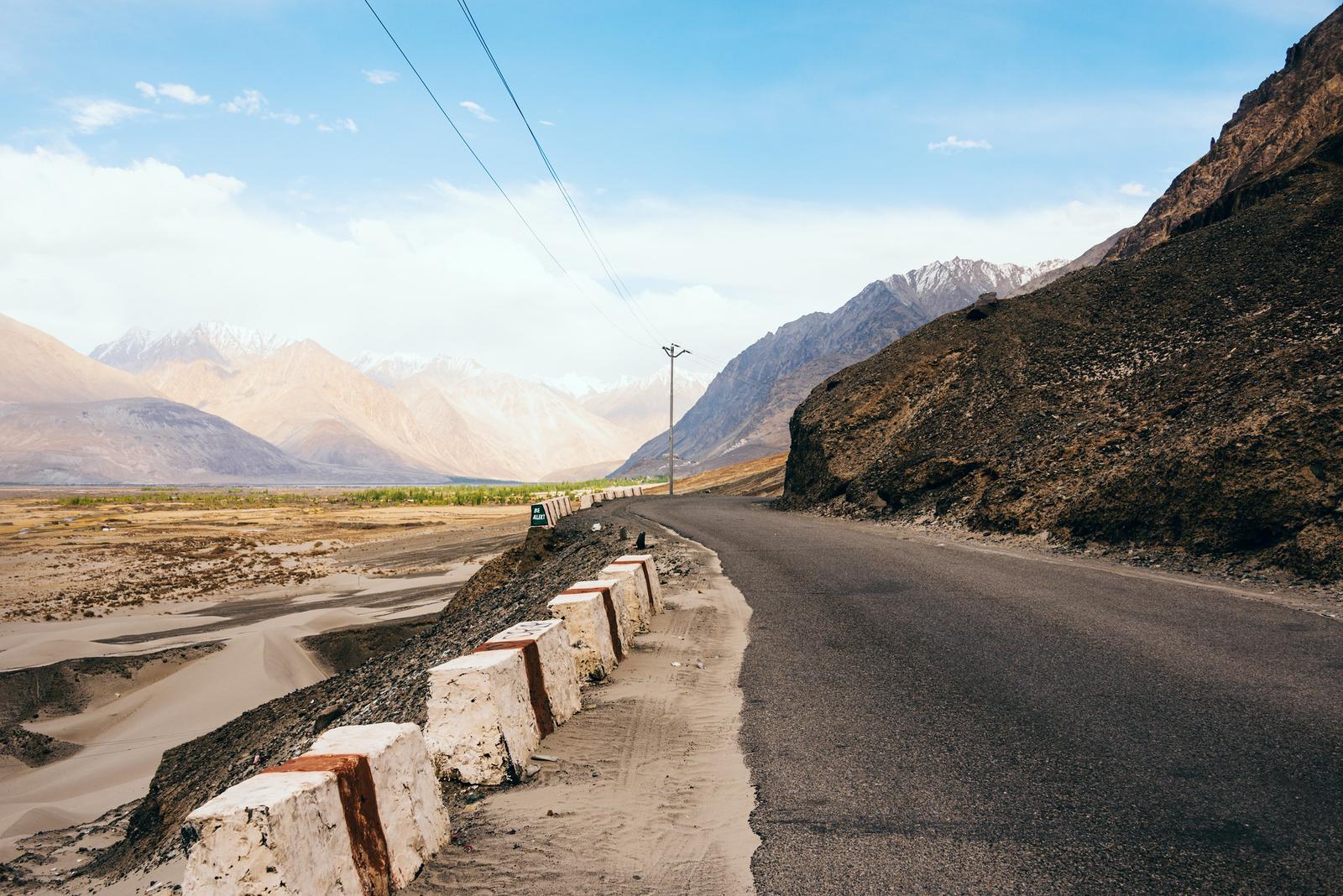 Sunset at Hunder Sand Dunes
To visit Hunder - which is to the north of Diskit - we continued the course on Diskit - Turtok Highway. Now the signature sand dunes dominated the landscape.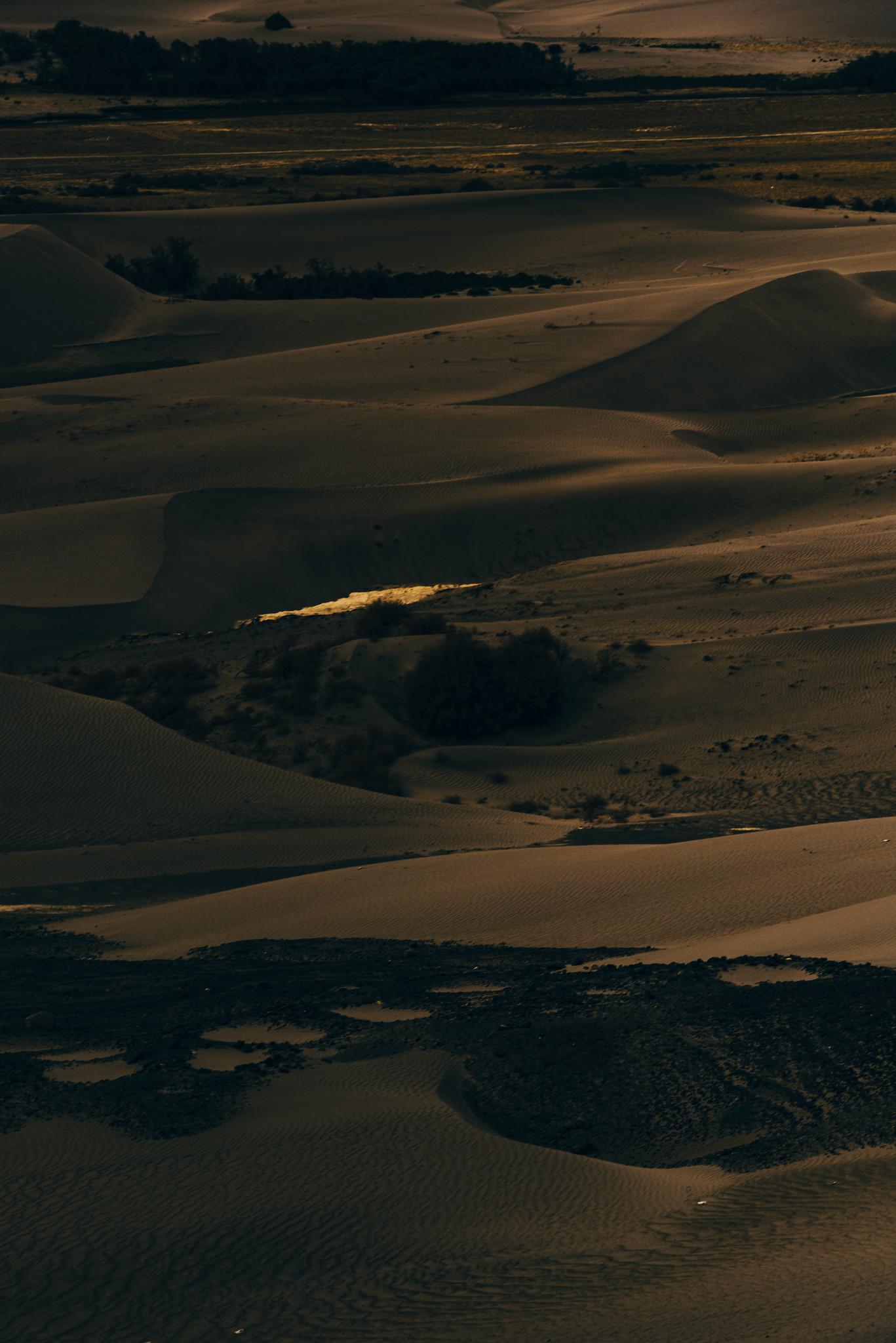 This place was quite a touristic one that we found a number of vans, buses and cars in the parking lots. Now I could have some carefree strolling time around the sand hills, but my energy was almost drained at the end of that long day.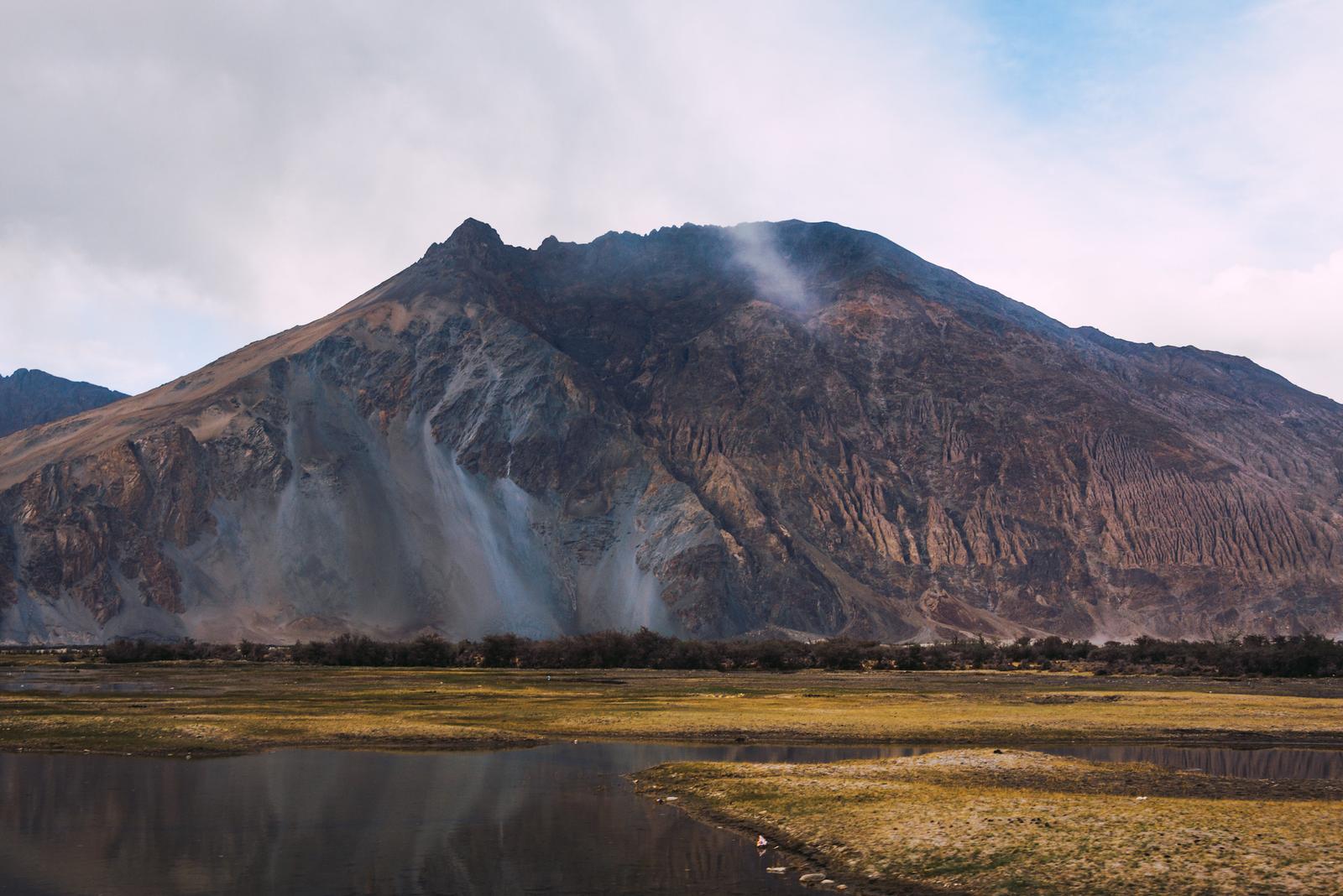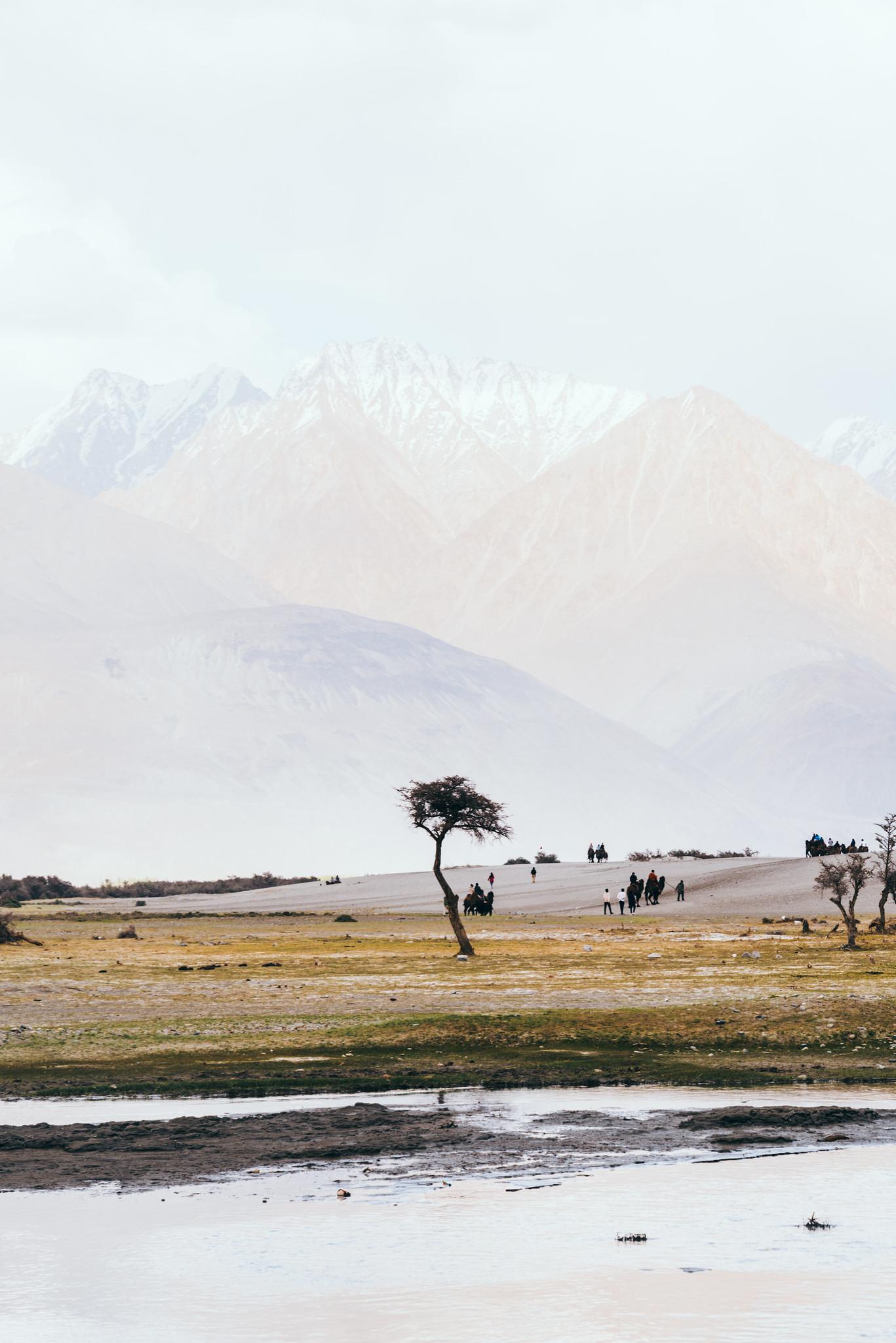 There you could ride the famous double-humped Bactrian camels, or drive an ATV. The photos picturing camel riders heading to the horizon are pretty cliché, and appear almost right in the front page if you search for Nubra.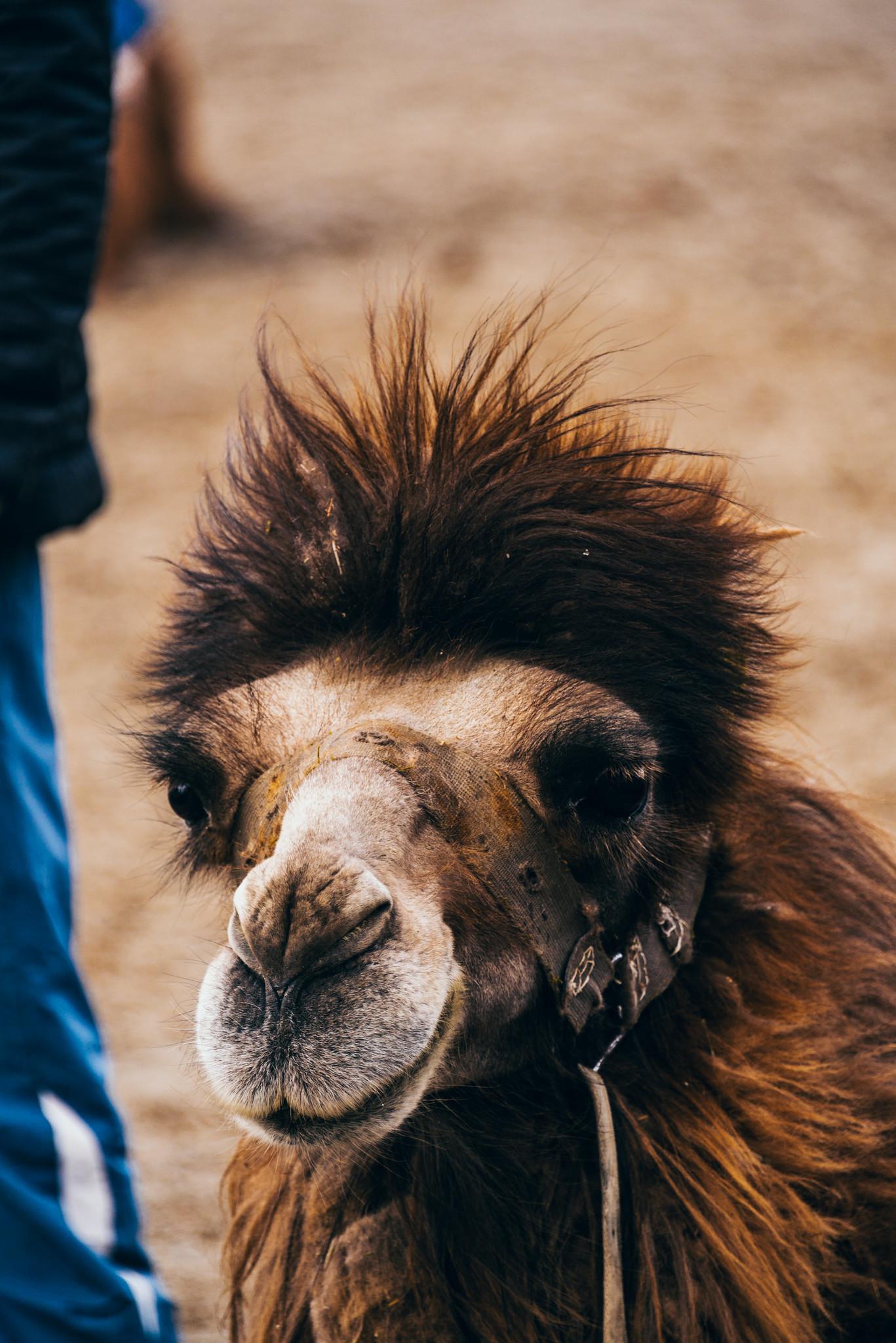 What I was more impressed at was a group of busking children who attracted a number of audiences at that time. Despite not knowing the lyrics meaning, the songs were cheerful notes to the exhausted traveler.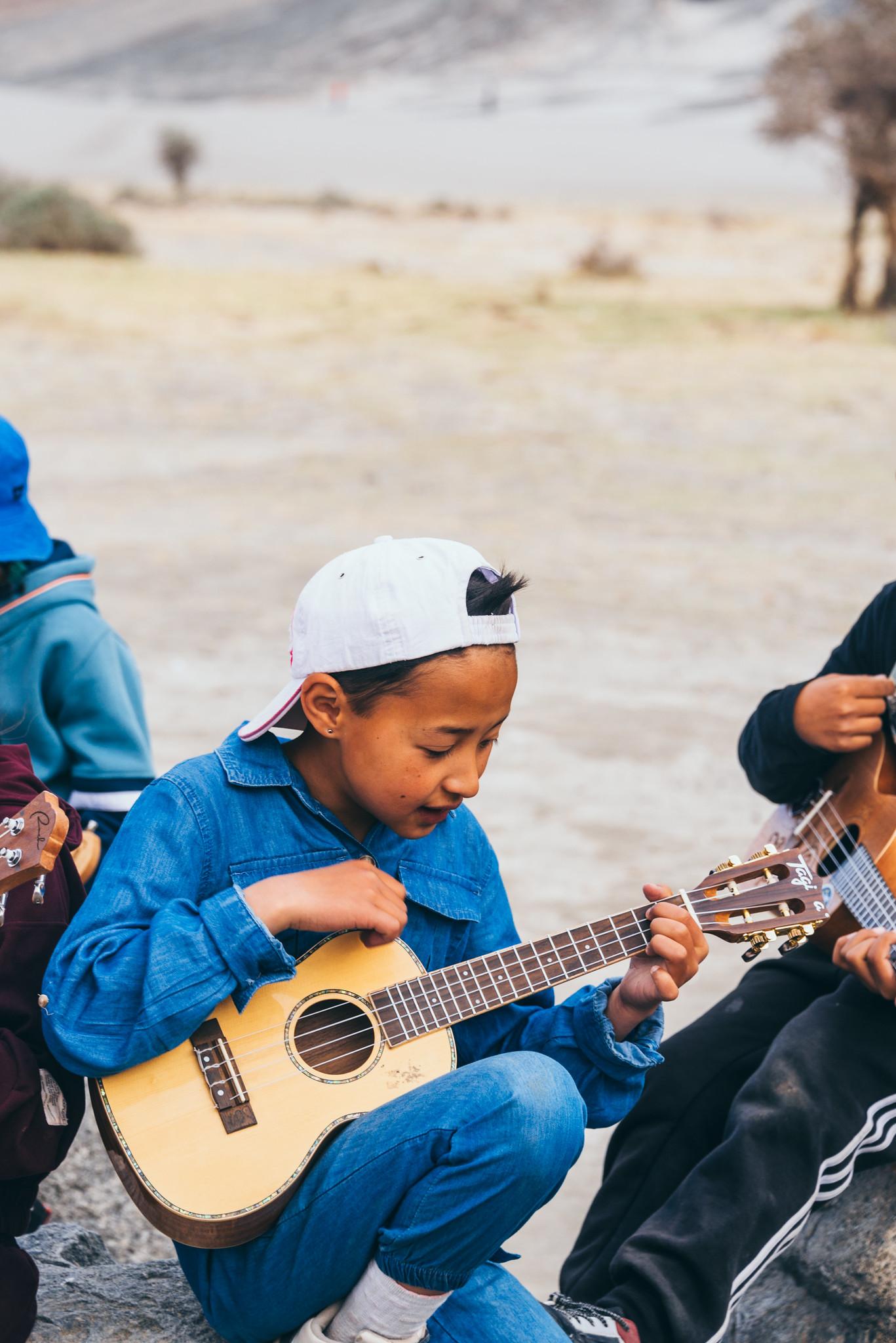 But it's no doubt a golden time like that was such one of a kind, especially for couples in love. That's bad to just enjoy it alone.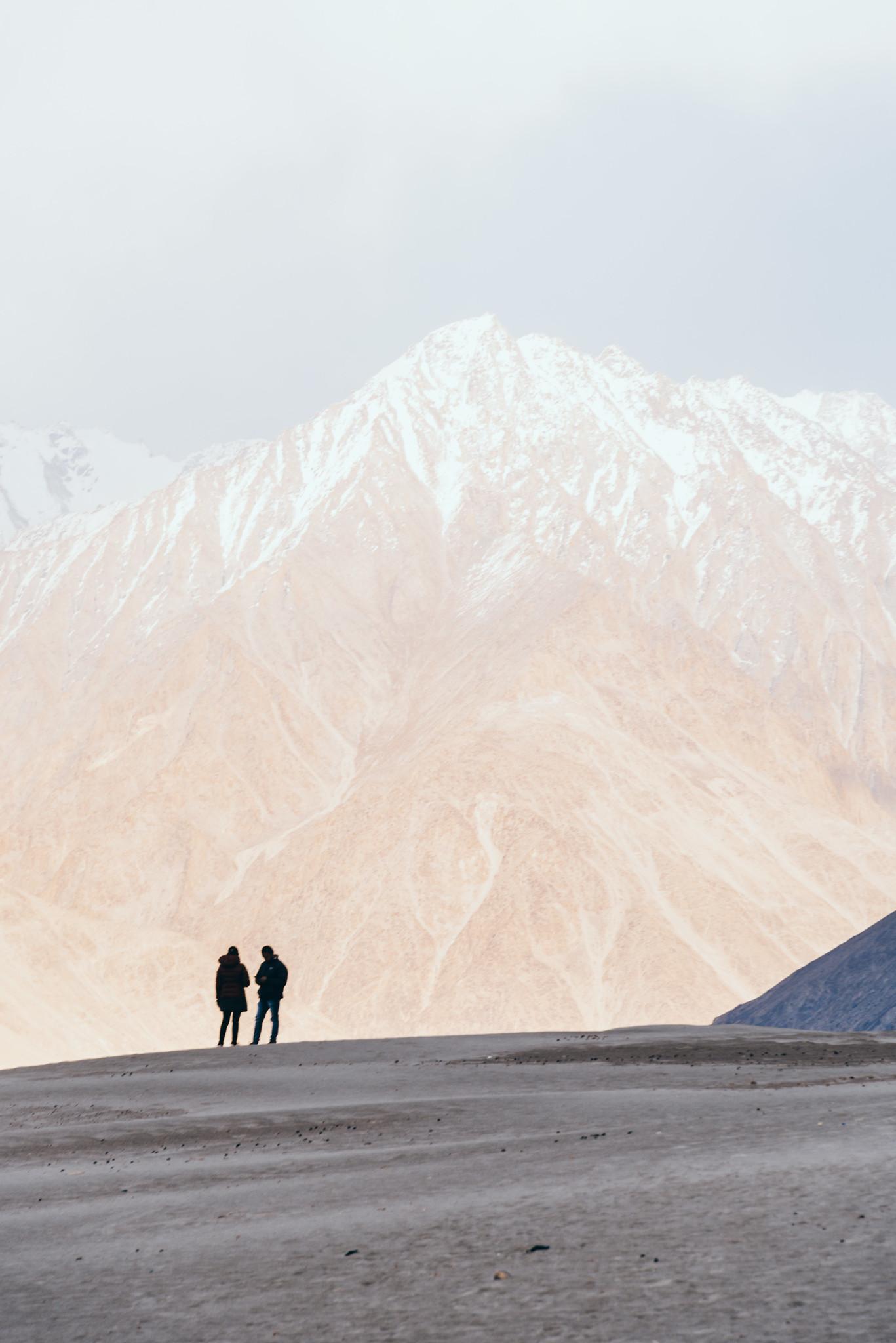 It's twilight time and we needed to get back to the warm place for that night, our camp in Diskit.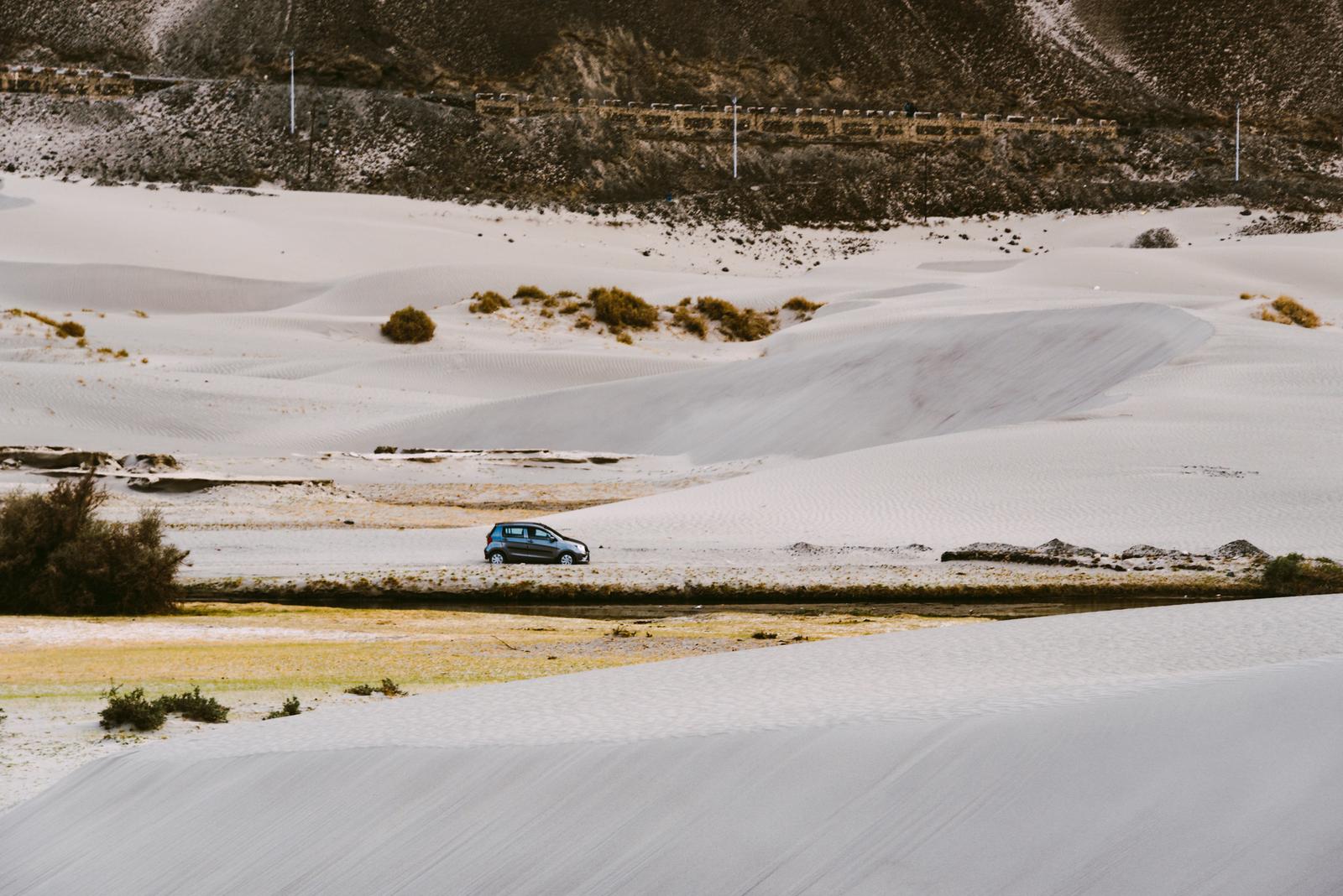 A Night in Nubra
Nubra was pretty more chill than Leh, and the altitude sickness hit the tired and hungry me a lot. There's no hot water, so it's my first day ever not taking a shower. Not catching a cold actually, but my nose became stuffy from then.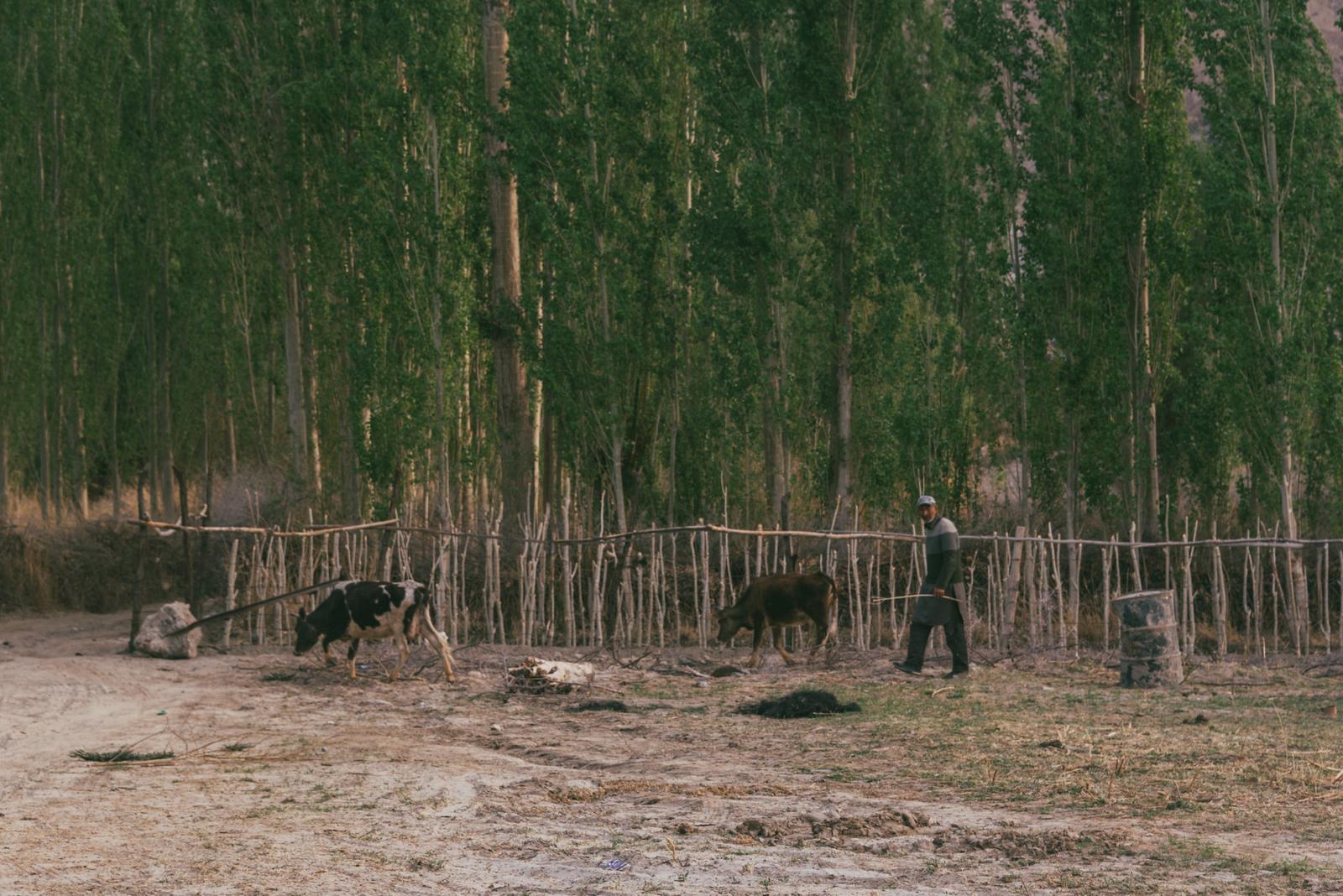 Nevertheless, the camp owner was really supportive. I remember having been the only guest that time, but I was still treated with a sumptuous dinner of curry and chicken tikka, after 2 hours of waiting with an empty stomach. Oh and the only good place for the treasured wifi was the kitchen, otherwise I could only stare at my tent roof, shivering.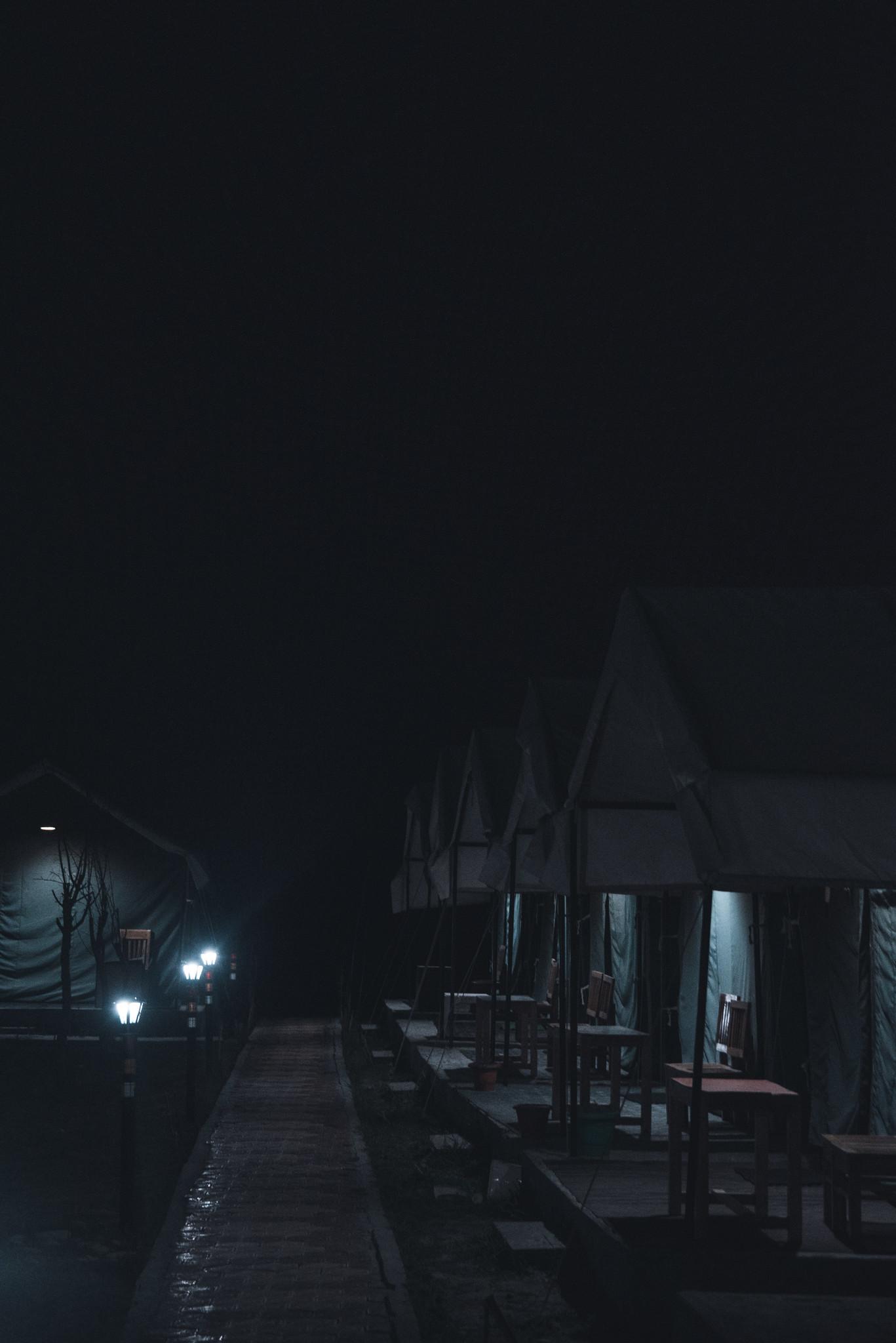 Have a rest and get ready for the breathtaking Pangong.