Nothing more exciting than writing about my last trip right before the emergence of COVID, while I'm planning for my first major trip after 2 years of turmoil. I can hear the familiar travel songs rhyming in my mind, flashing back the good times of spring years.
CBD and Elizabeth Quay
Perth is one of the most remote cities in the world, as its nearest city - Adelaide - is more than 2000km away. It's also famous for quokkas, the friendly cute macropod on Rottnest Island.
I arrived there for a short business trip, which was the first time ever I experienced a summer December with 40°C atmosphere in the afternoon. However, that hotness was bearable enough due to its low humidity, and morning / evening was still breezy. Of course, we all didn't know anything about the impending COVID tsunami that would lock us for 2 years, while Perth had been one of the strictest cities in the world for its pandemic regulations.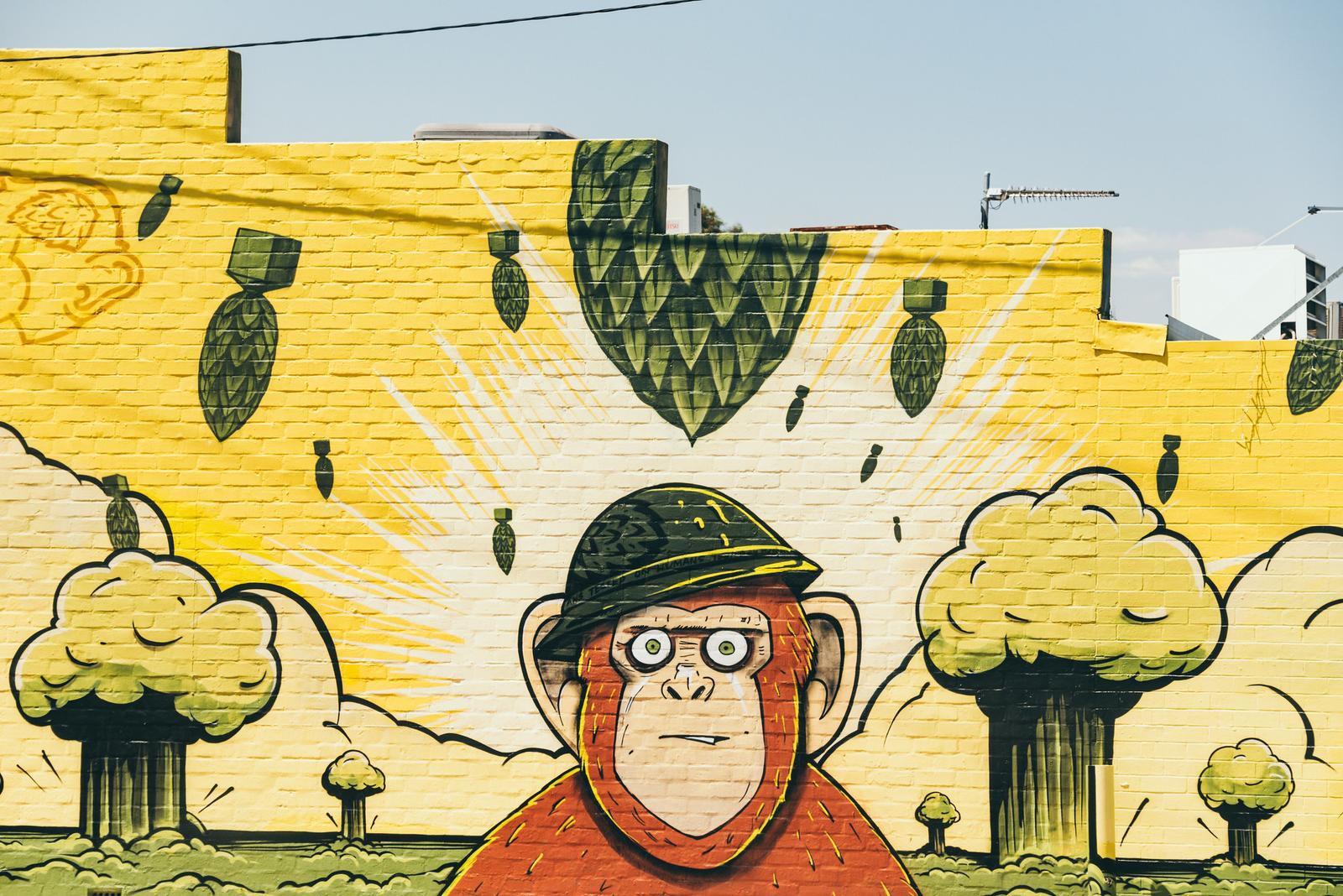 The first thing was to settle down in my hotel and to take a stroll around the CBD. The CBD of Perth isn't actually expansive and doesn't give a busy, bustling impression; it's pretty chilling and cars are not filling up the streets.
The route from my hotel to the office reminded me of my time in Berlin, because they resembled in direction: from Wellington St via Milligan St to Saint Georges Terrace is like navigating from Gat Point Charlie Hotel to Charlottenstraße.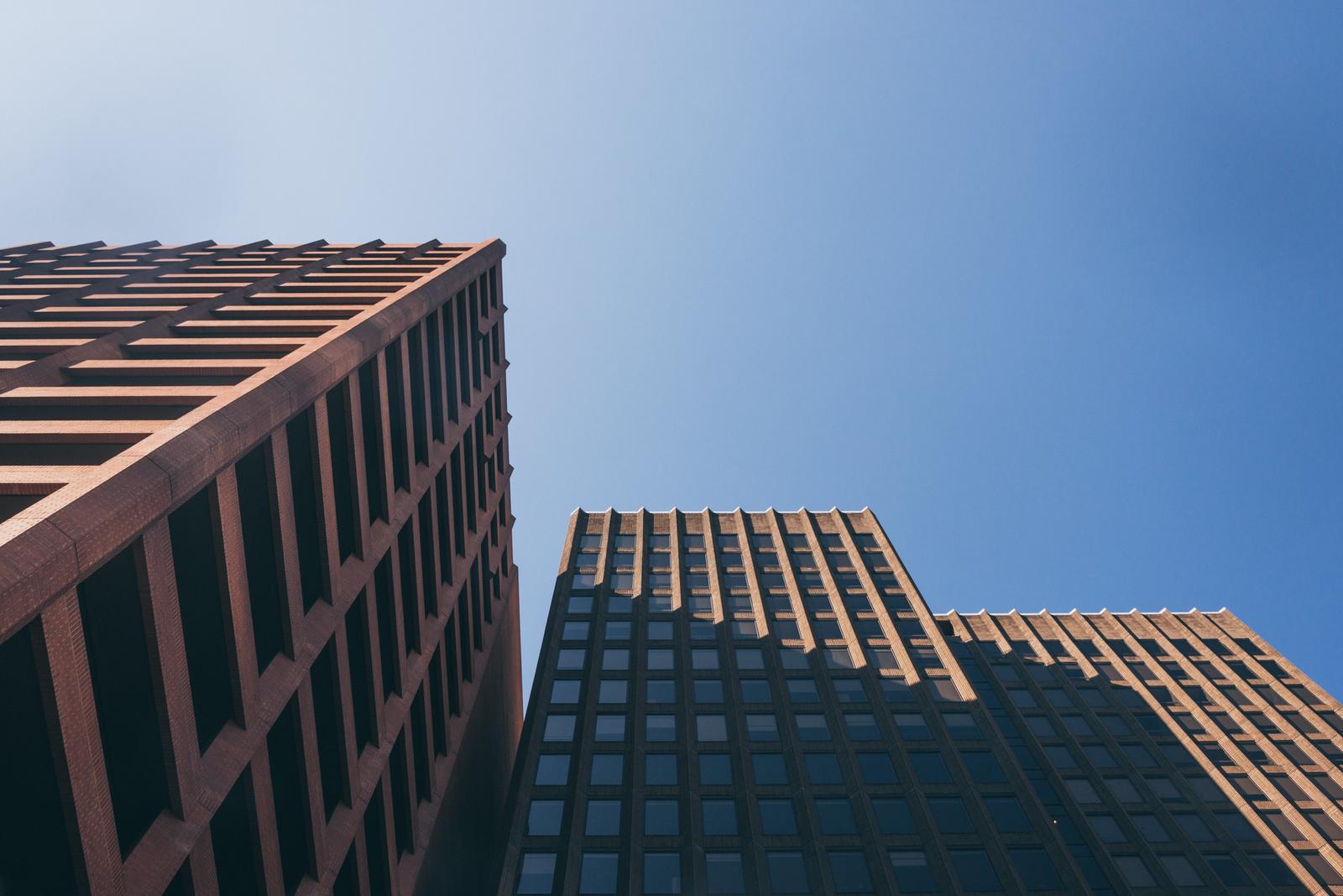 It didn't take much time for me to reach Elizabeth Quay, the spotlight of Perth. The place features 110m-long Elizabeth Quay Bridge, drawing a charming curve crossing the Swan River inlet.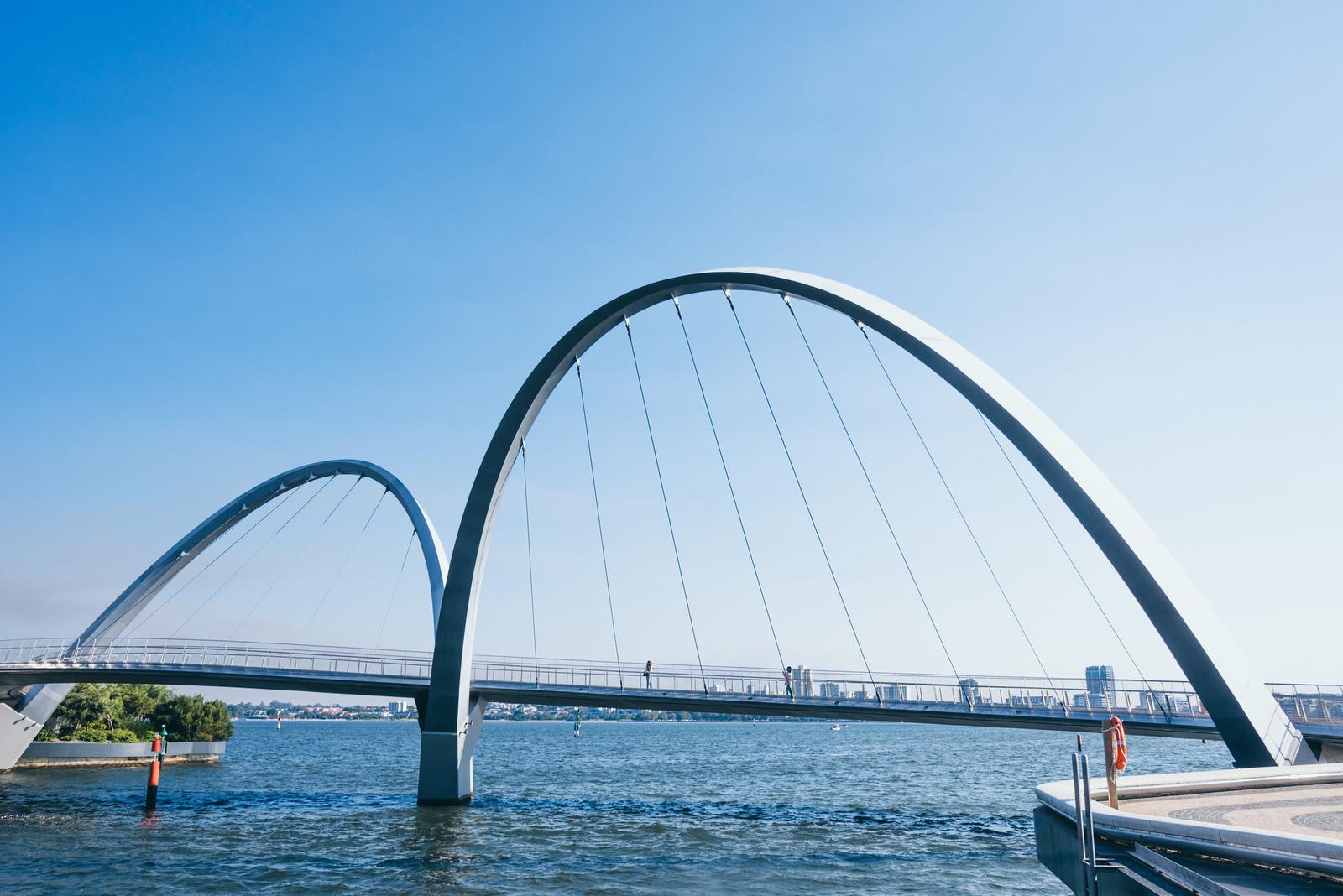 Also not forget to mention the First Contact Sculpture, an aluminium artwork by Laurel Nannup - a renowned Noongar artist. Noongar is the native local of Perth, and the sculpture depicts the arrival of European settlers to this land, whom the Noongar believed to be their ancestor returning from the sea.
Quite a number of Perth place names are from Noongar language, for example, those with -up suffix: Karrinyup, Gwelup, or Booragoon, Mirrabooka.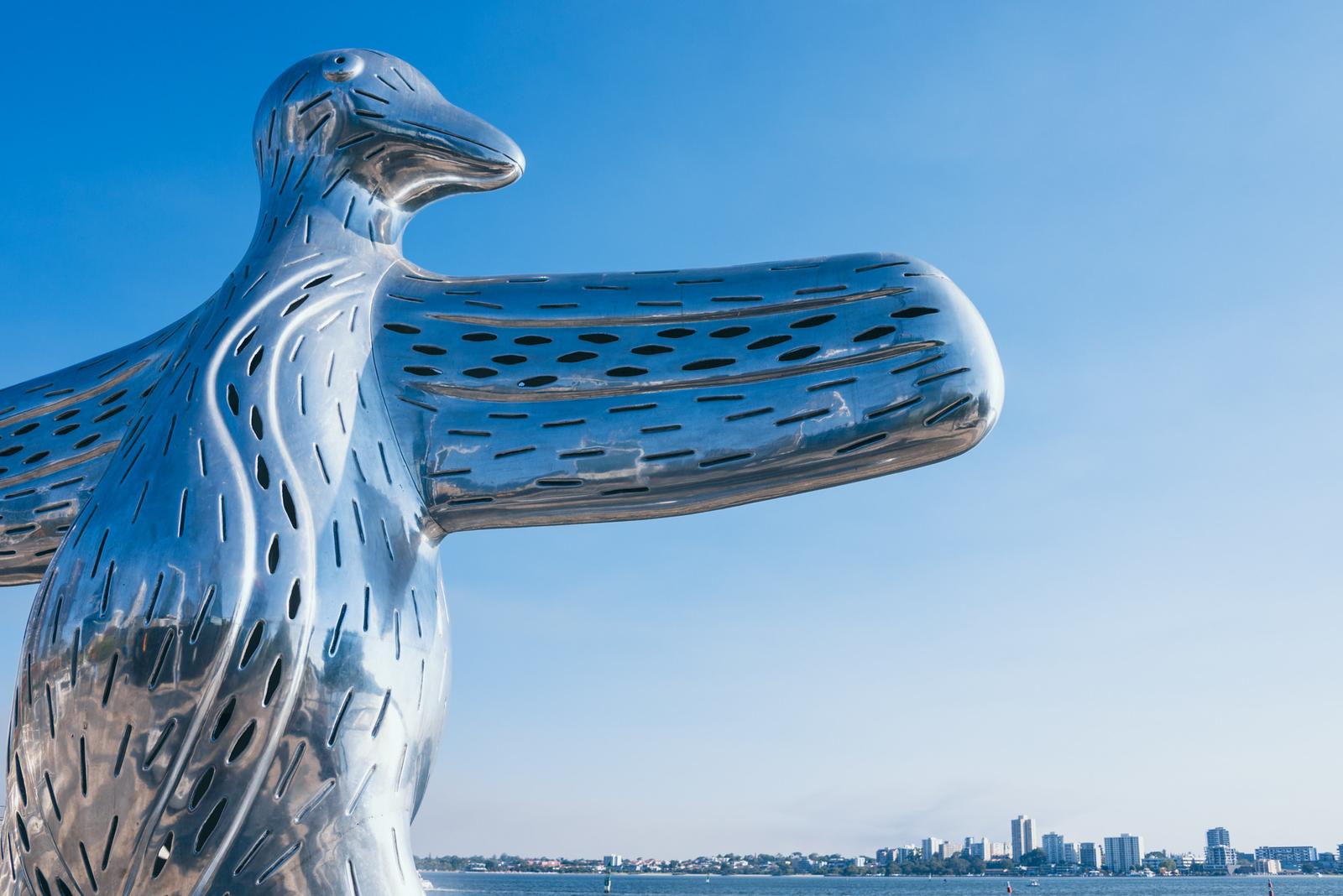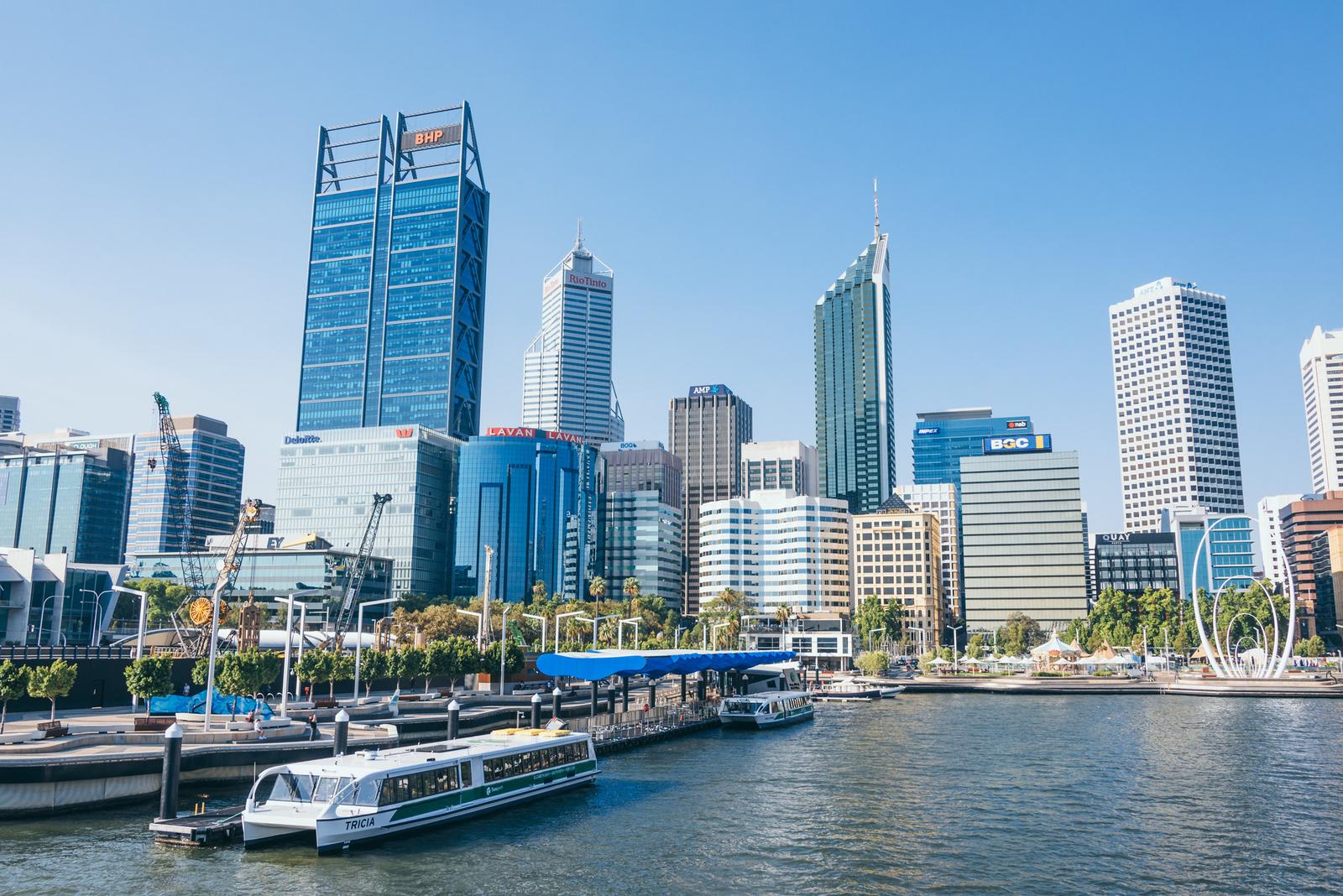 Towards Narrows Bridge
I started to backtrack and took a long walk via Kings Park to approach Narrows Bridge, in order to reach the other river bank. Of course, I couldn't miss the golden lights casting over the glamourous buildings at that time, as well as some landmark such as the Barracks Arch on the Elder St.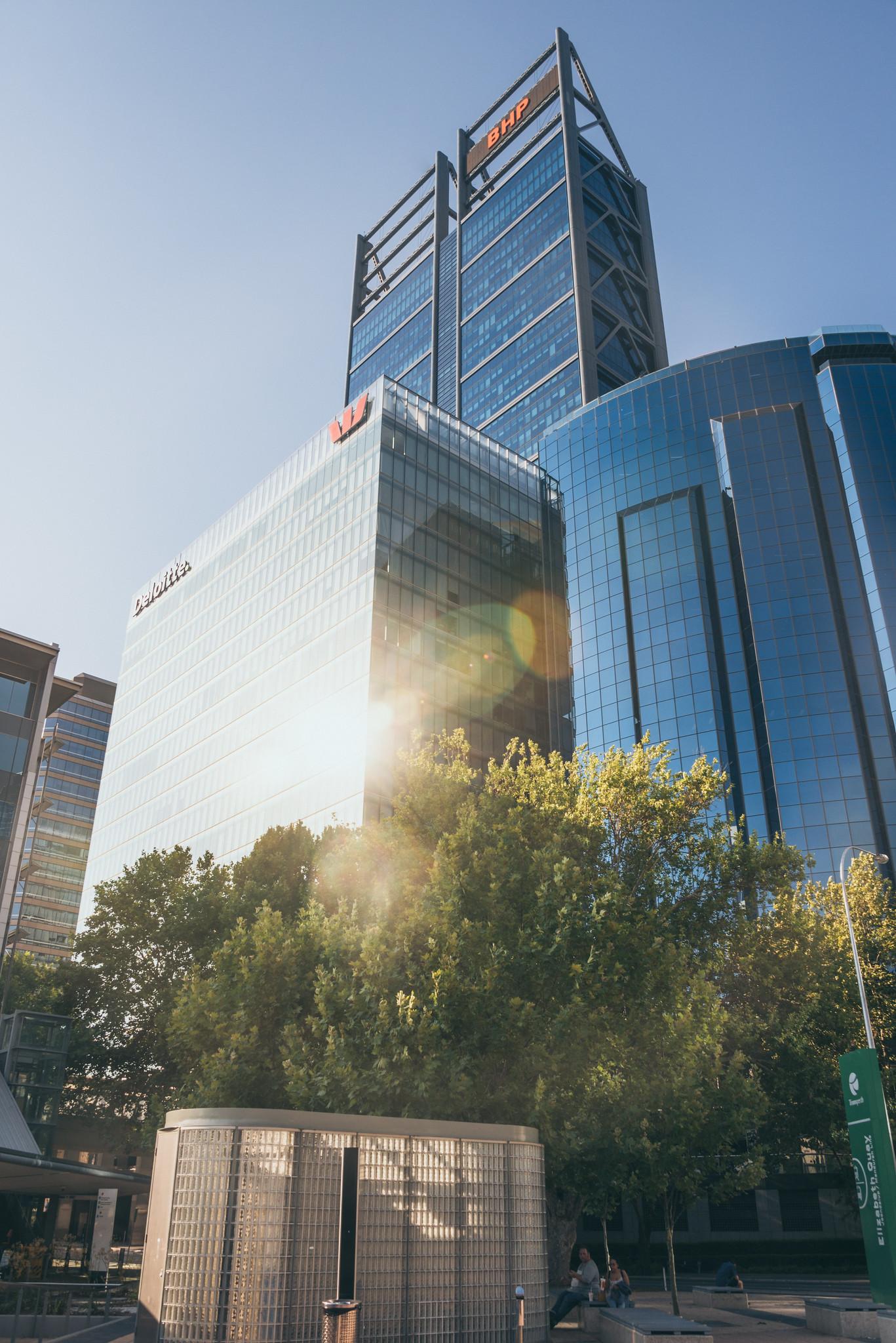 …and crossed some underpass: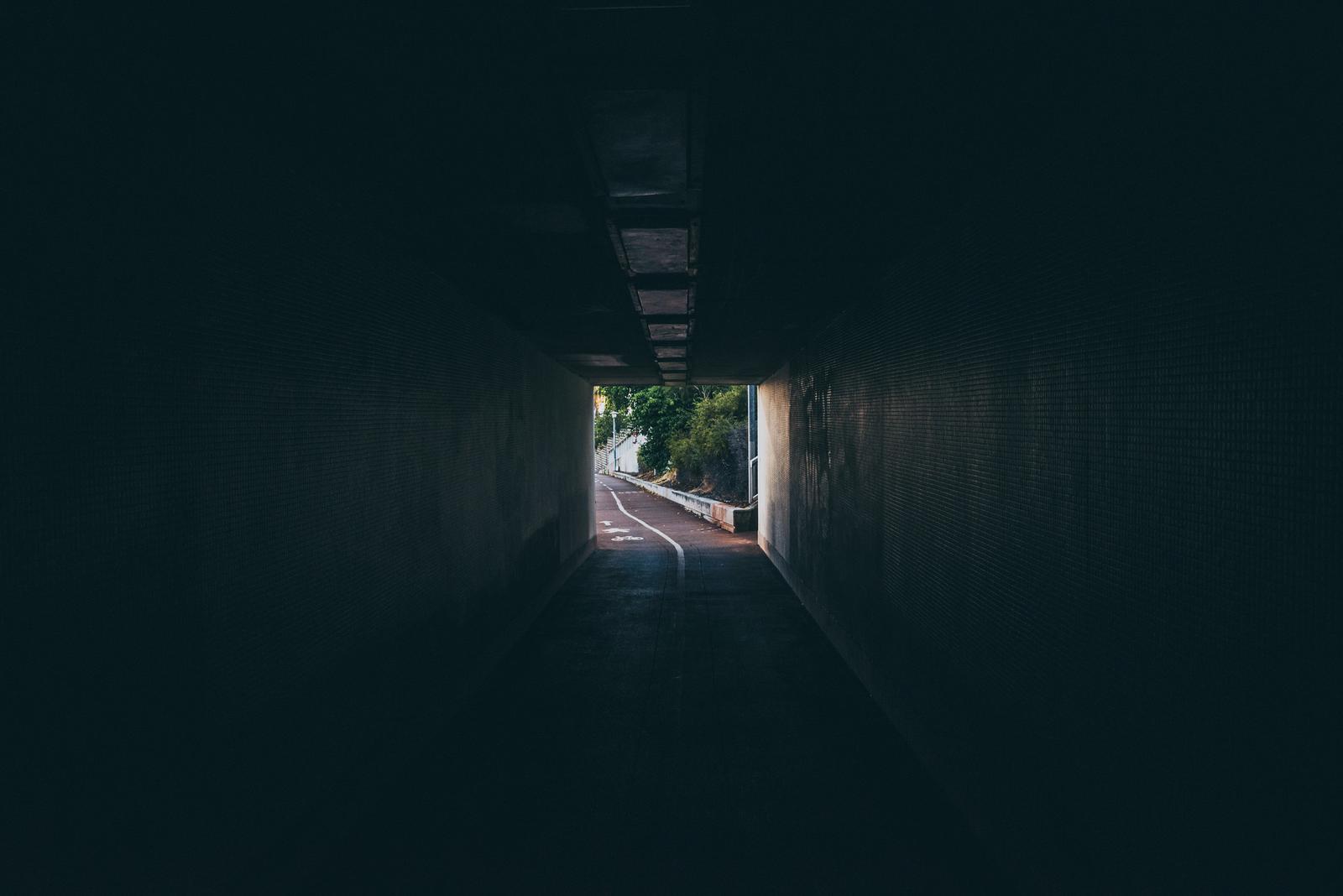 One more time the sun had his job - scene lighting - done well, as if the only thing I needed to do was to click the shoot release button. The Narrows Bridge offers a perfect vantage point towards Kings Park and Point Lewis Rotary - where I had one of the most interesting photos ever.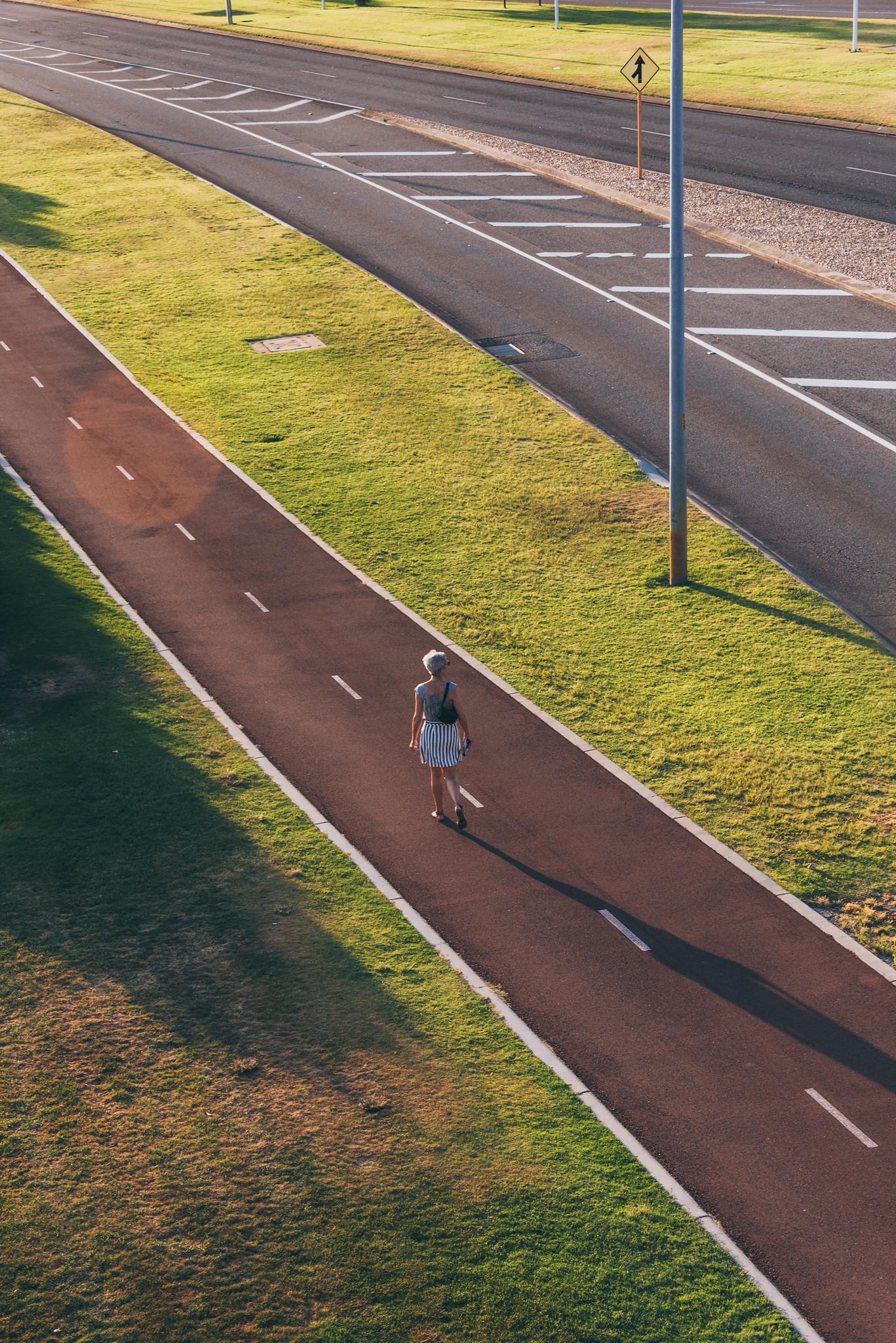 …introducing the photo of Point Lewis Rotary, where motion was captured in stillness: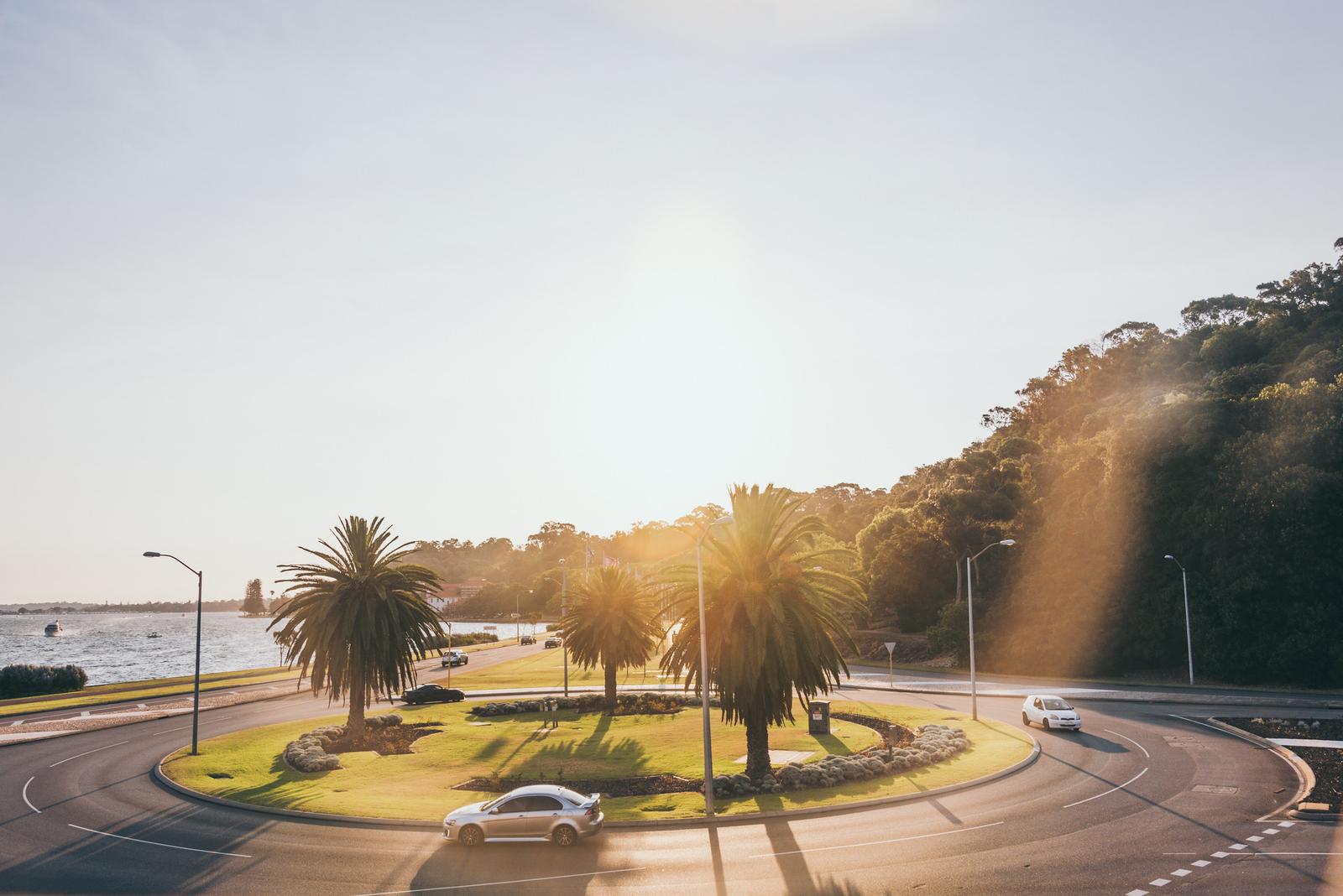 Climbed the bridge and then descended back, sunshine gradually grew its sweetness, grooming a perfect dusk.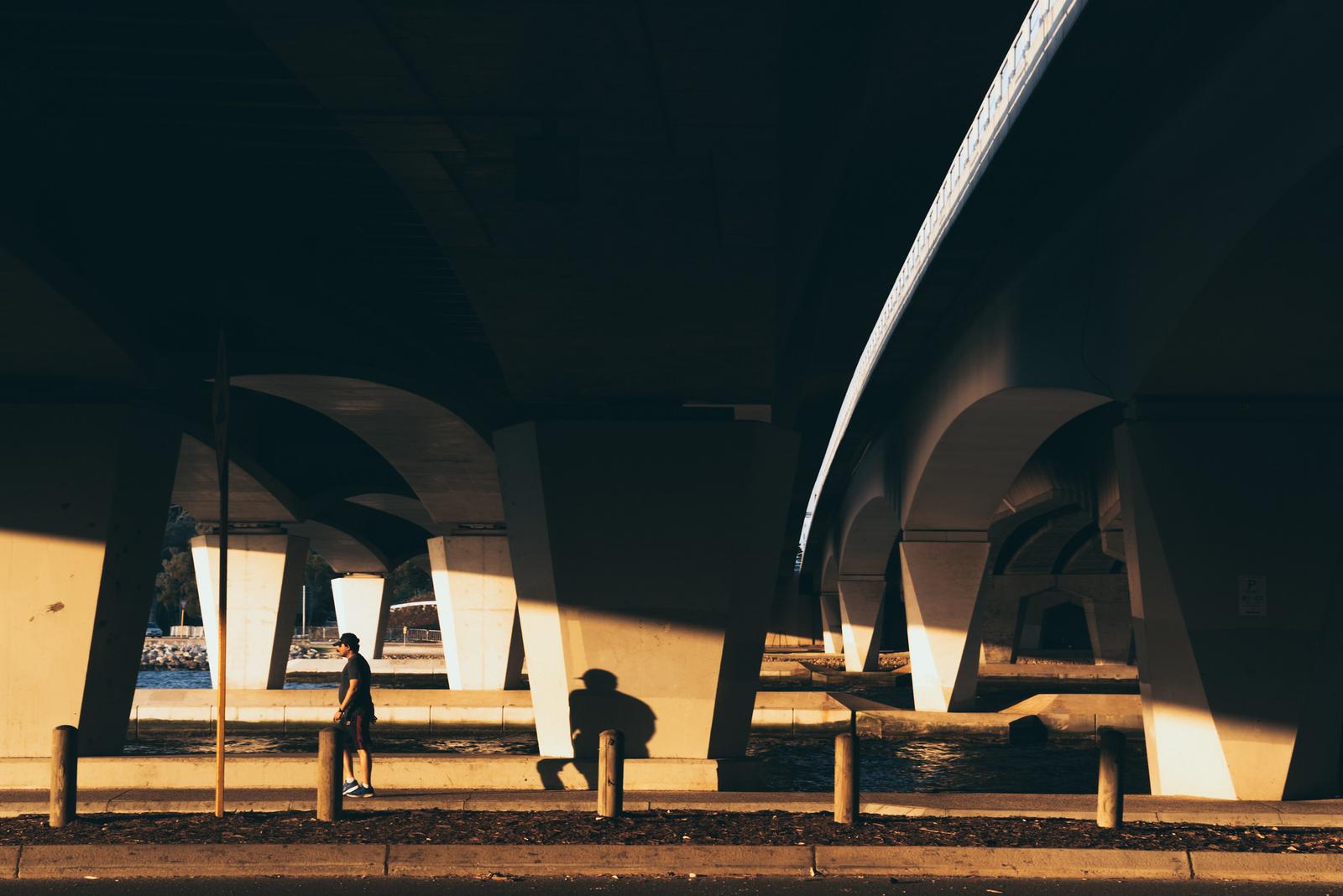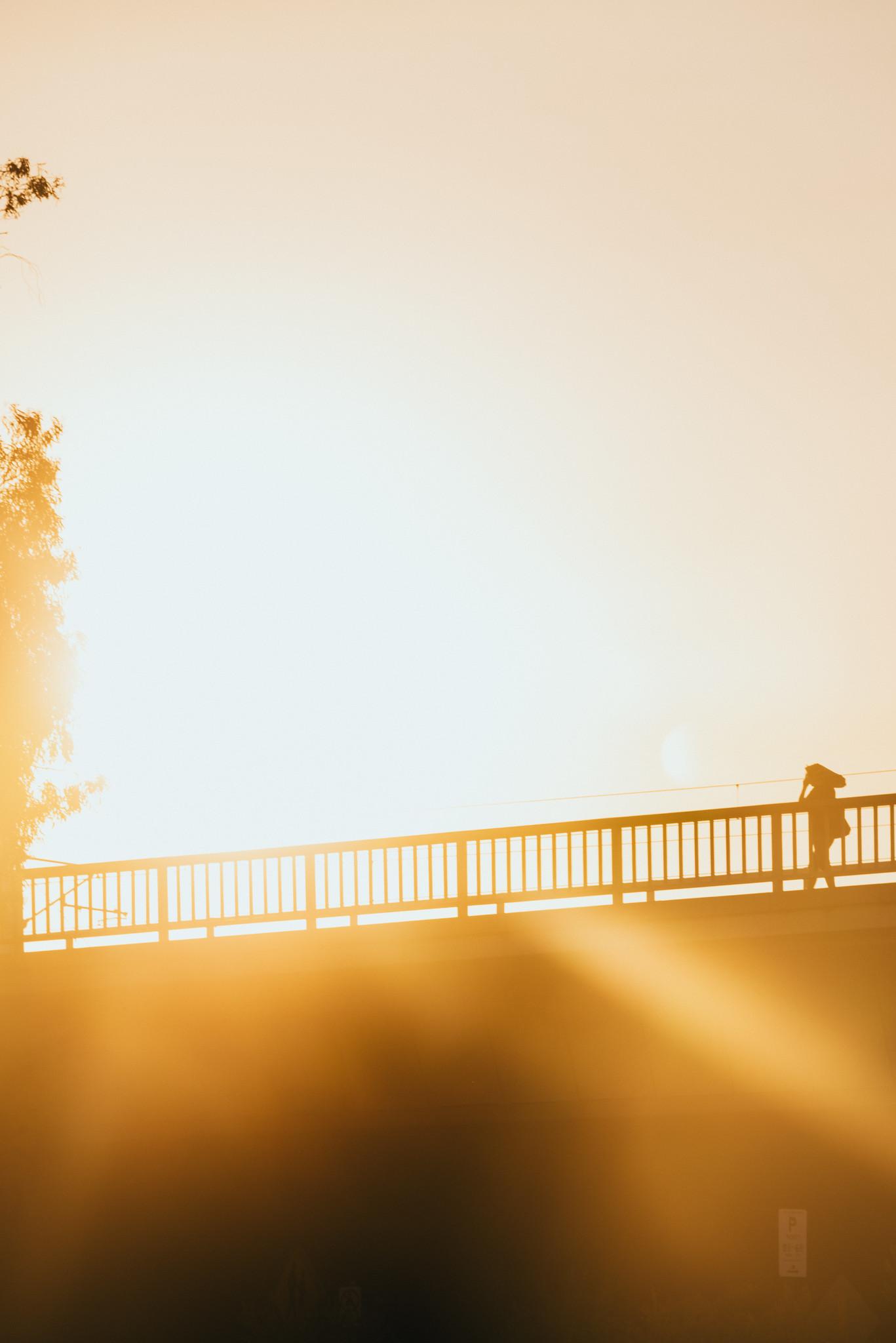 On the River Bank
On the other side of Swan River we can have a panoramic view of the city skyline and pamper ourselves with some tranquil time, feeding the seagulls or practising frisbee with your beloved puppies.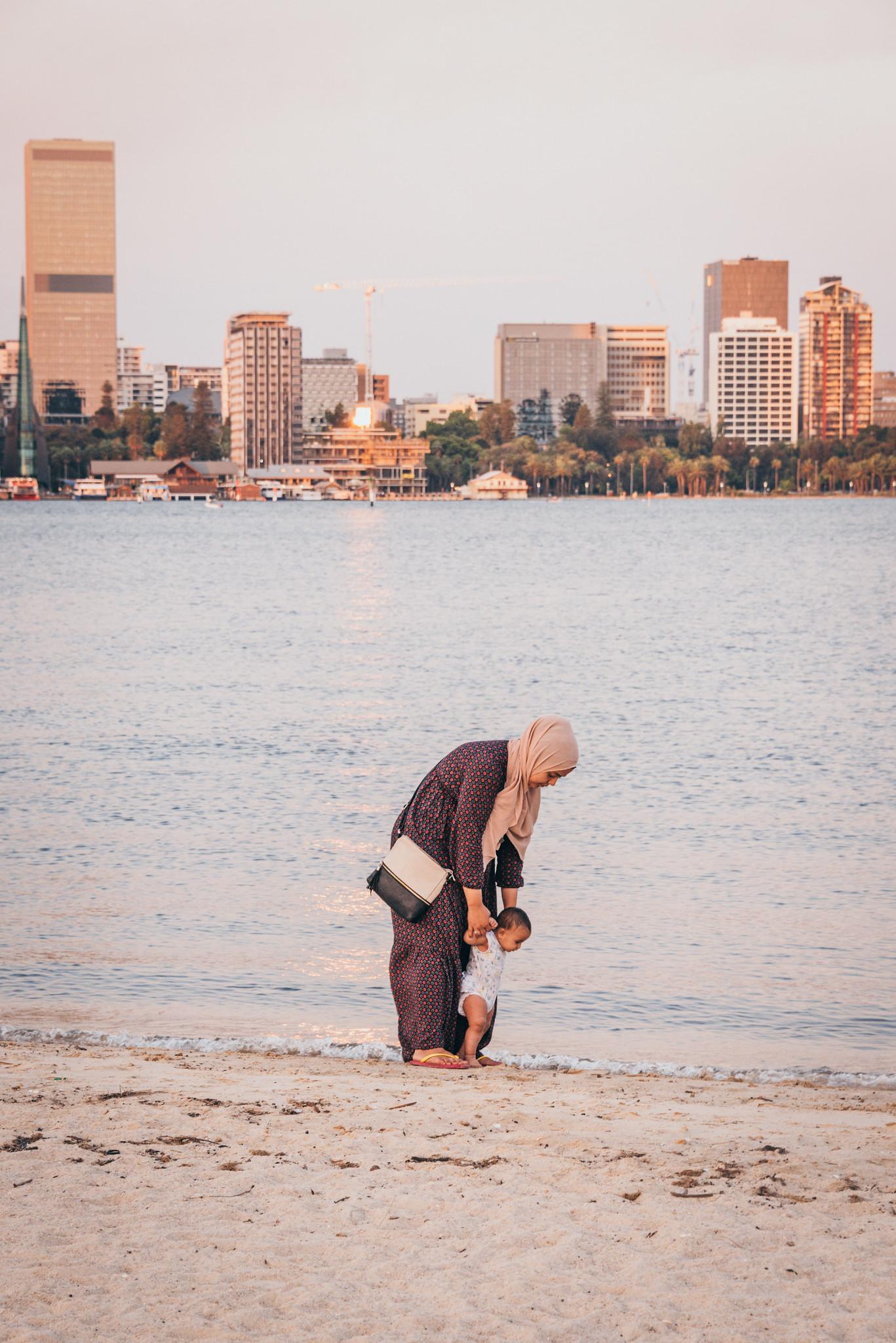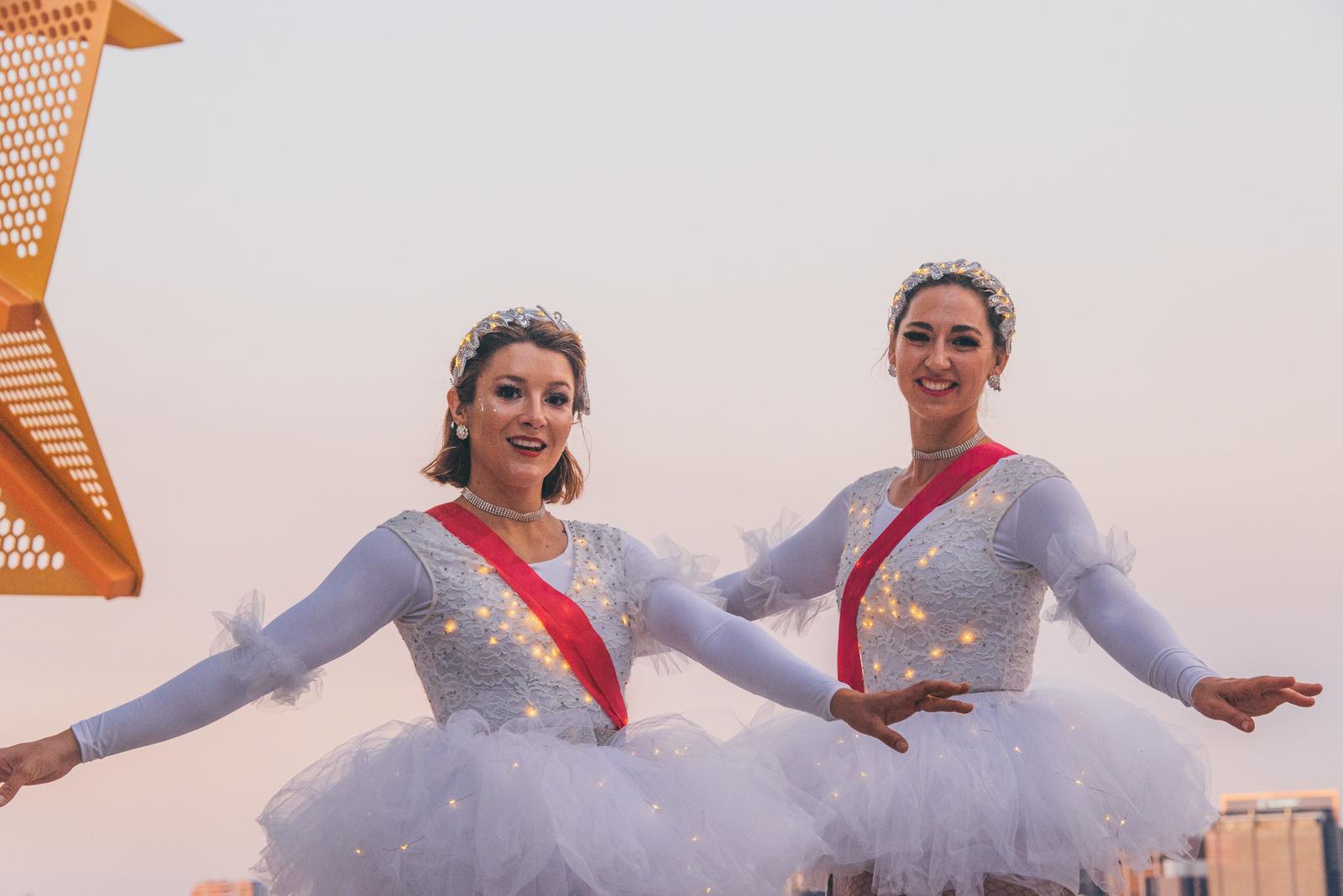 I had a random chitchat with an elder woman contemplating about life while waiting for the last sun rays of the day. A hopeful person camping his tripod for a long exposure shot of the skyscrapers.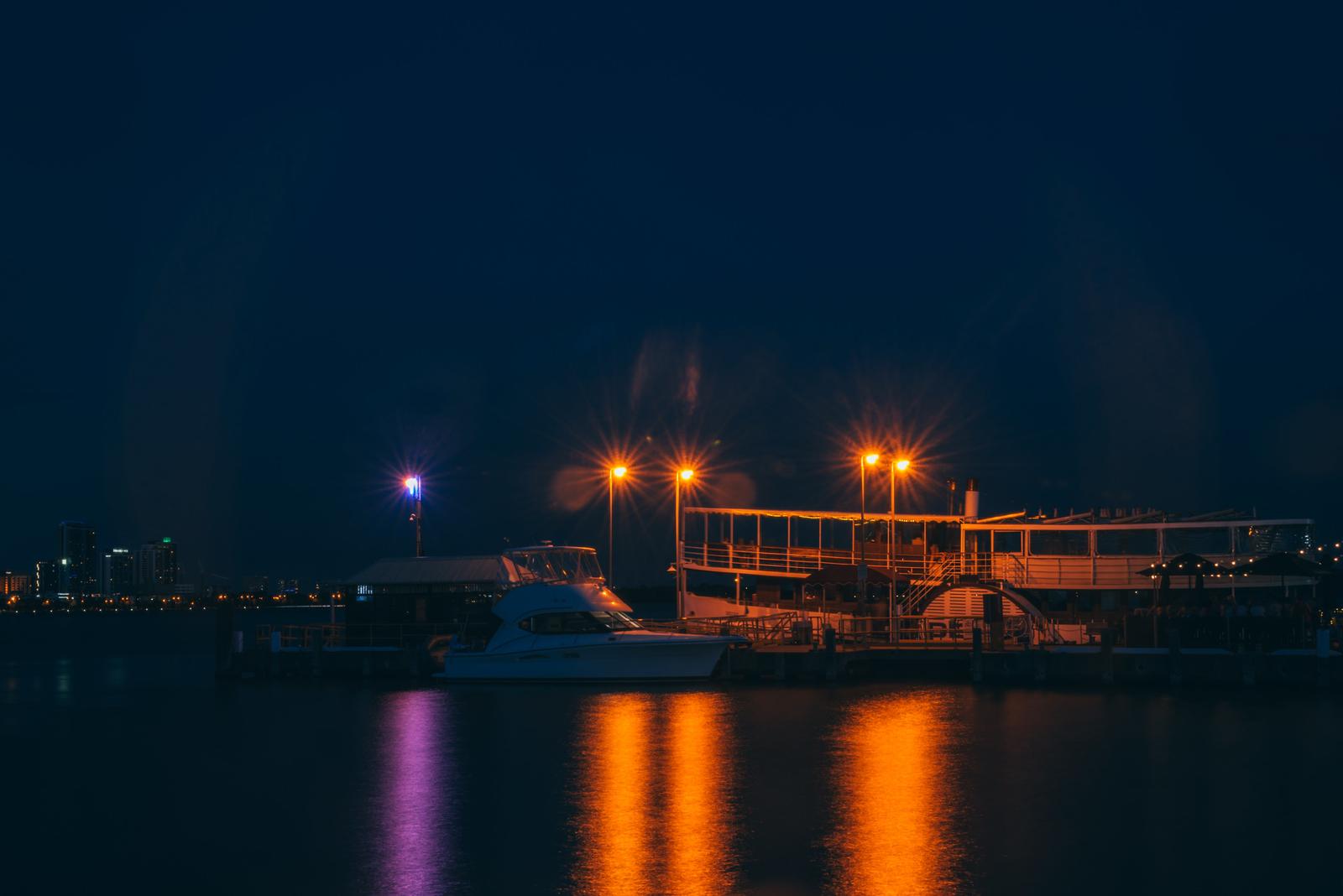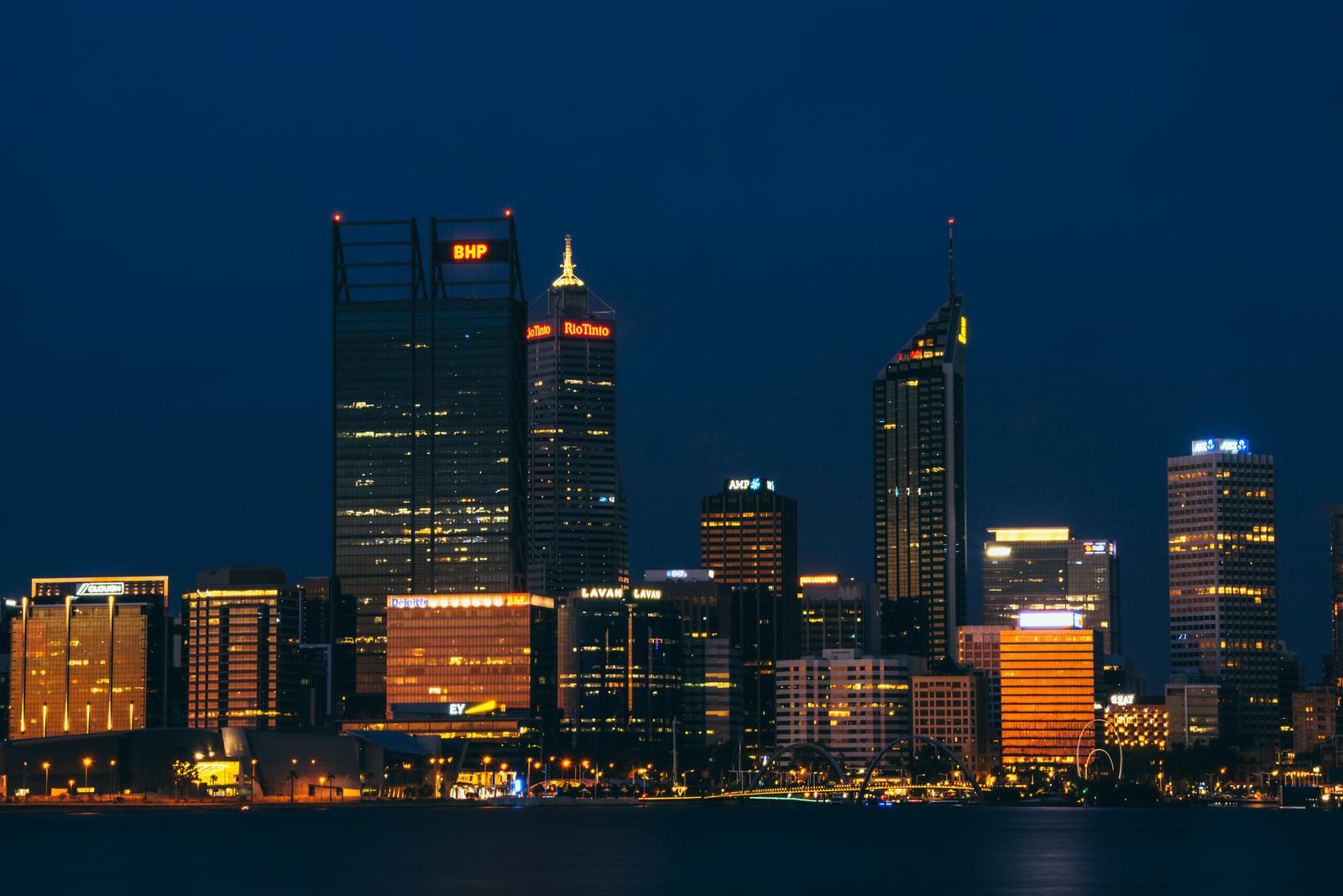 Almost I forgot about Christmas. A business trip that's placed before my long year-end leave, but it's a treasured experience to let myself deviate from my annual hibernation schedule. I and my colleagues talked about the various exotic trips in that year, how we did feel about a wanderlust life, and it was so 2019, so normal that we would refer to it as the old normal.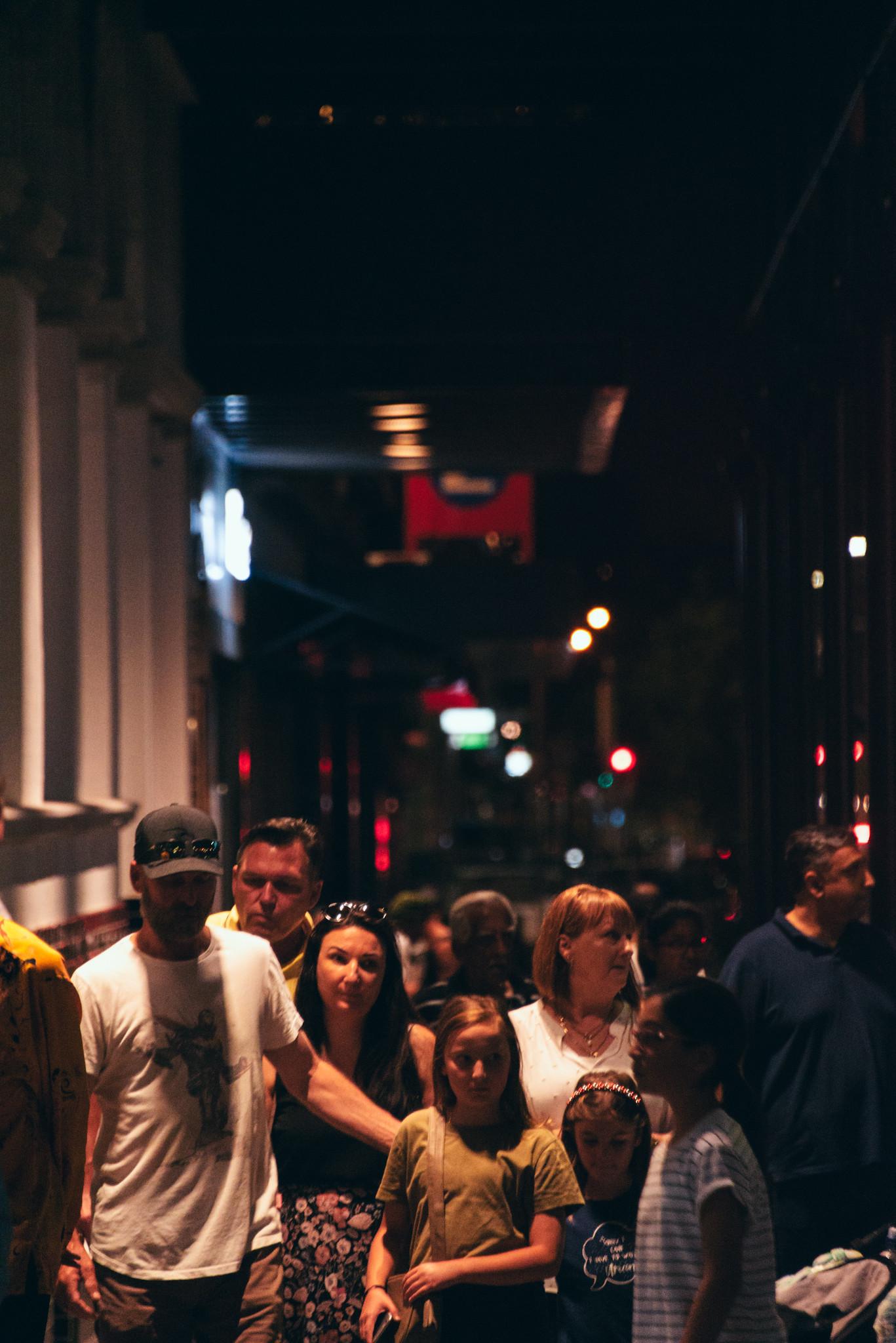 The Spanda Masterpiece
I usually spent my time after work going to Elizabeth Quay, and totally mesmerized by the shadow dance illustrated by Spanda. It seemed lacking some excitement under direct sunlight, however, Spanda at sunset was a different story of impressiveness.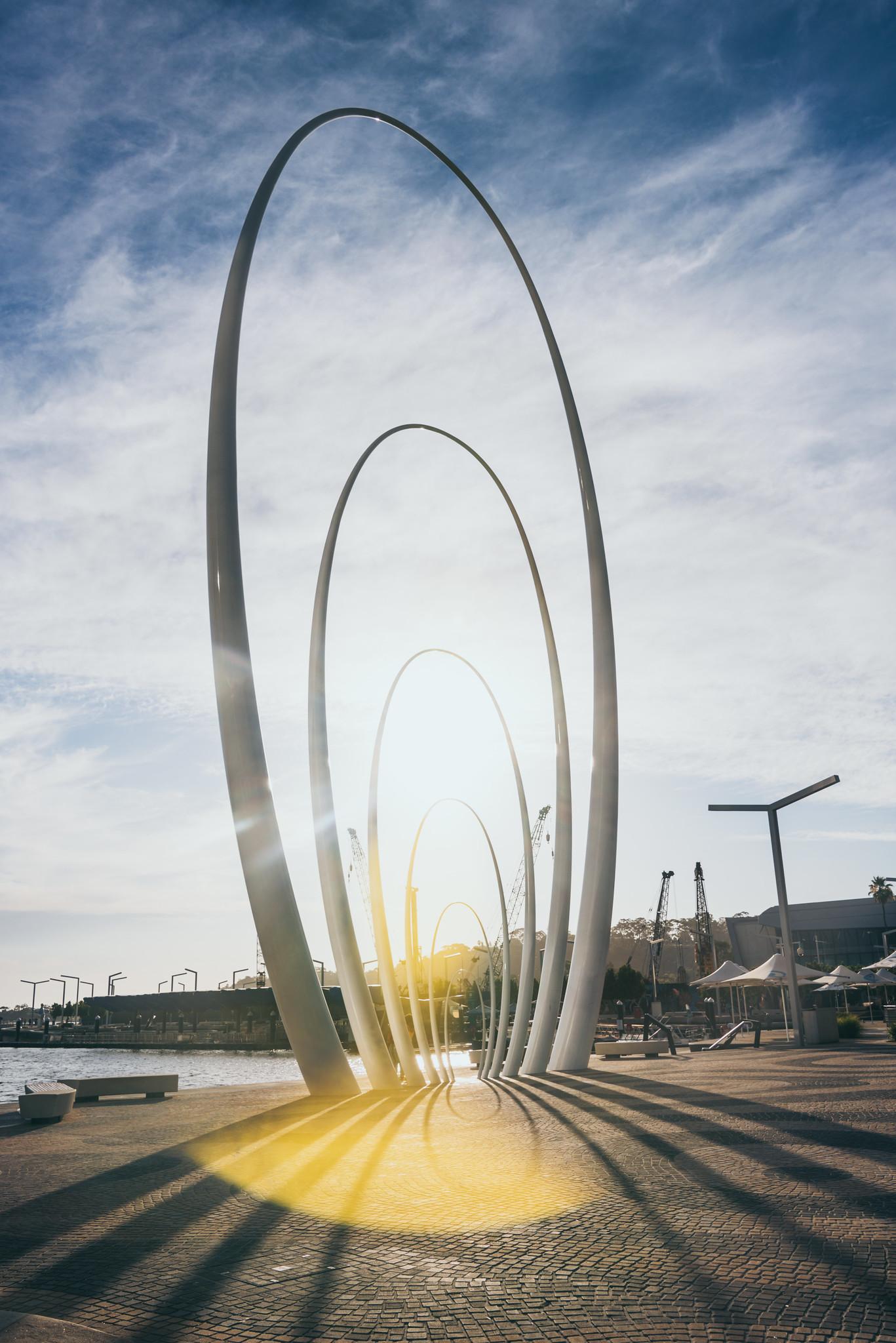 At the same time I could have a different viewpoint for the quay bridge, a perfect place for wide-angle shots that incites the feeling of being an infinitesimal creature in this universe.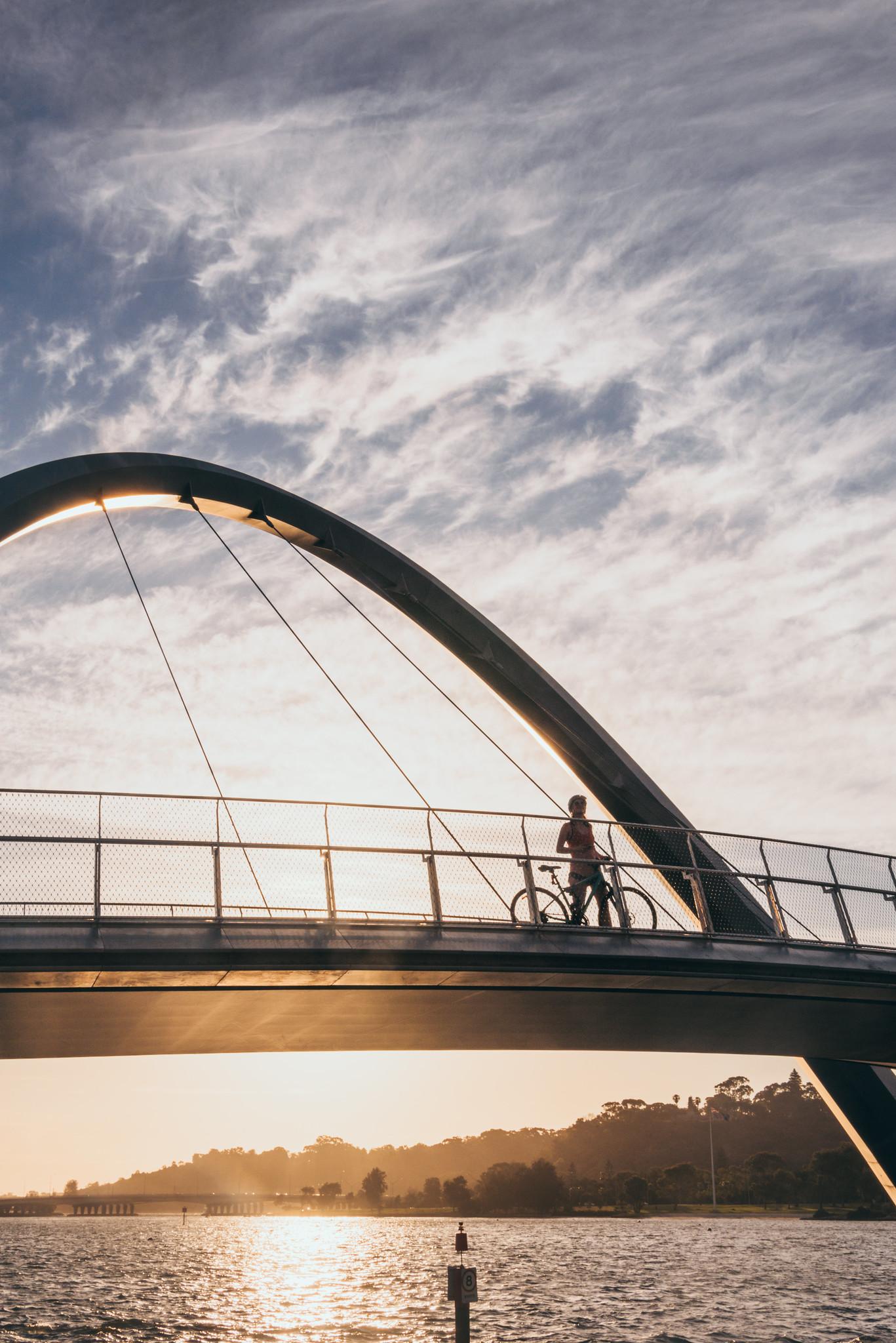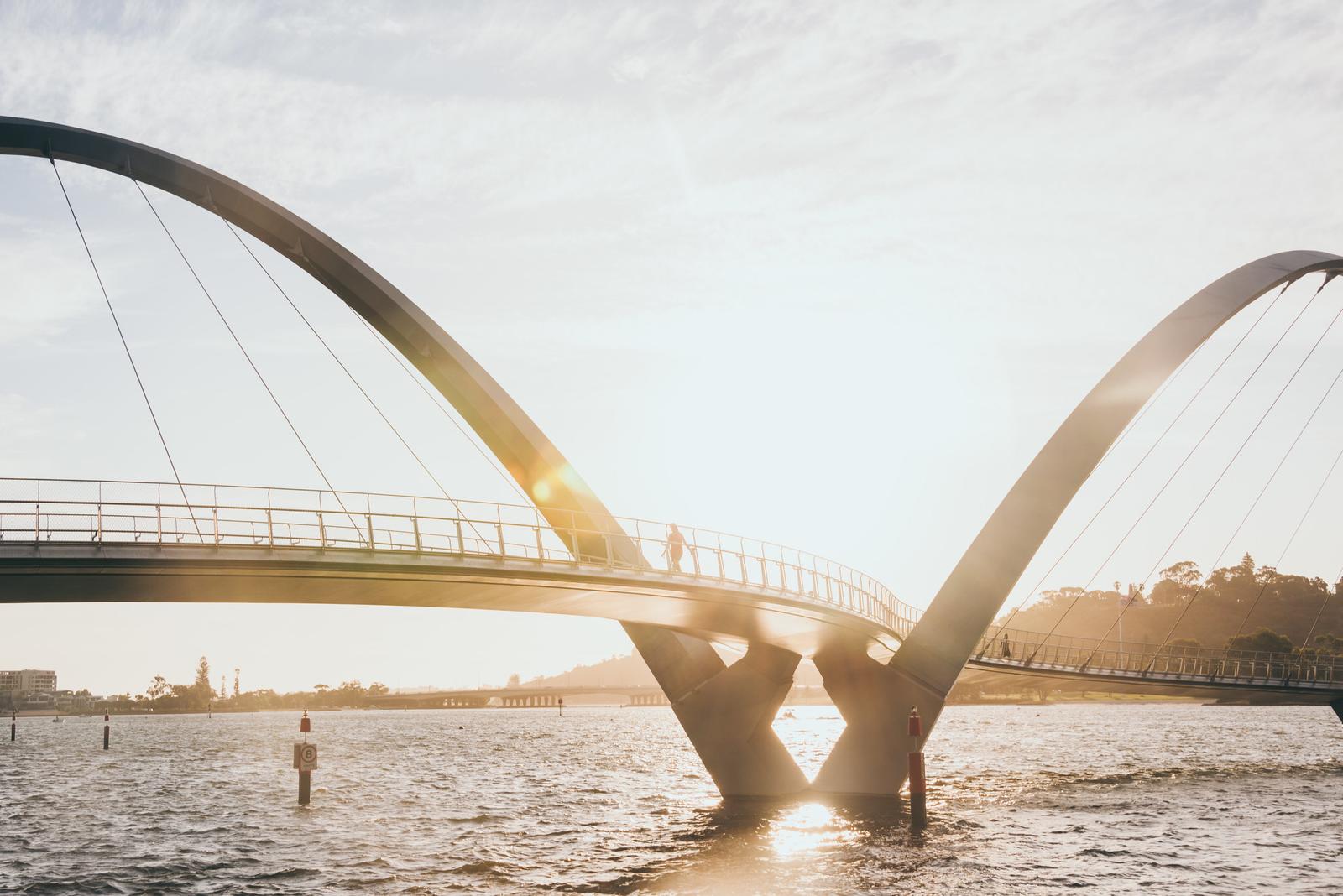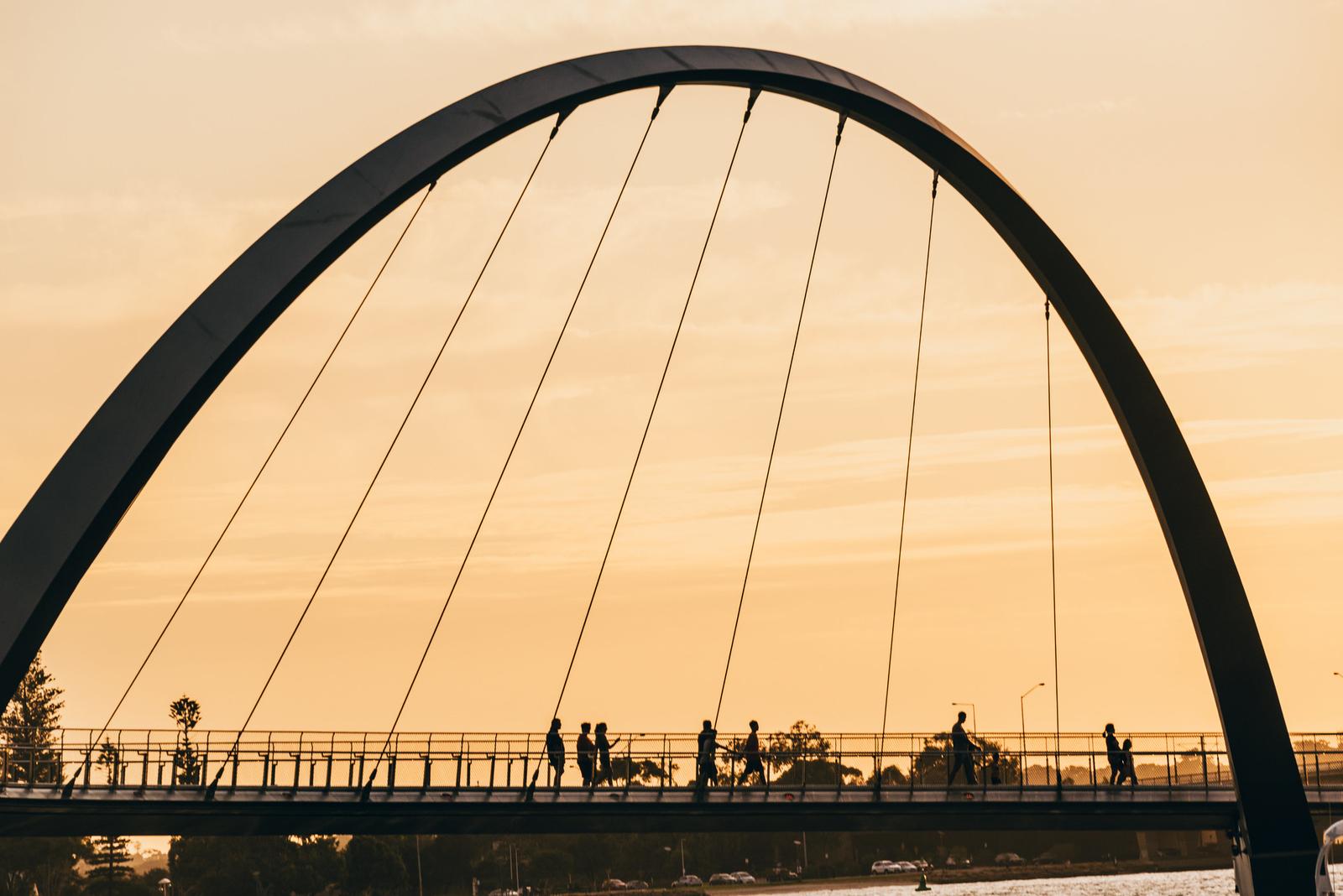 Oh how come I could miss the glittering reindeer from that sunny land?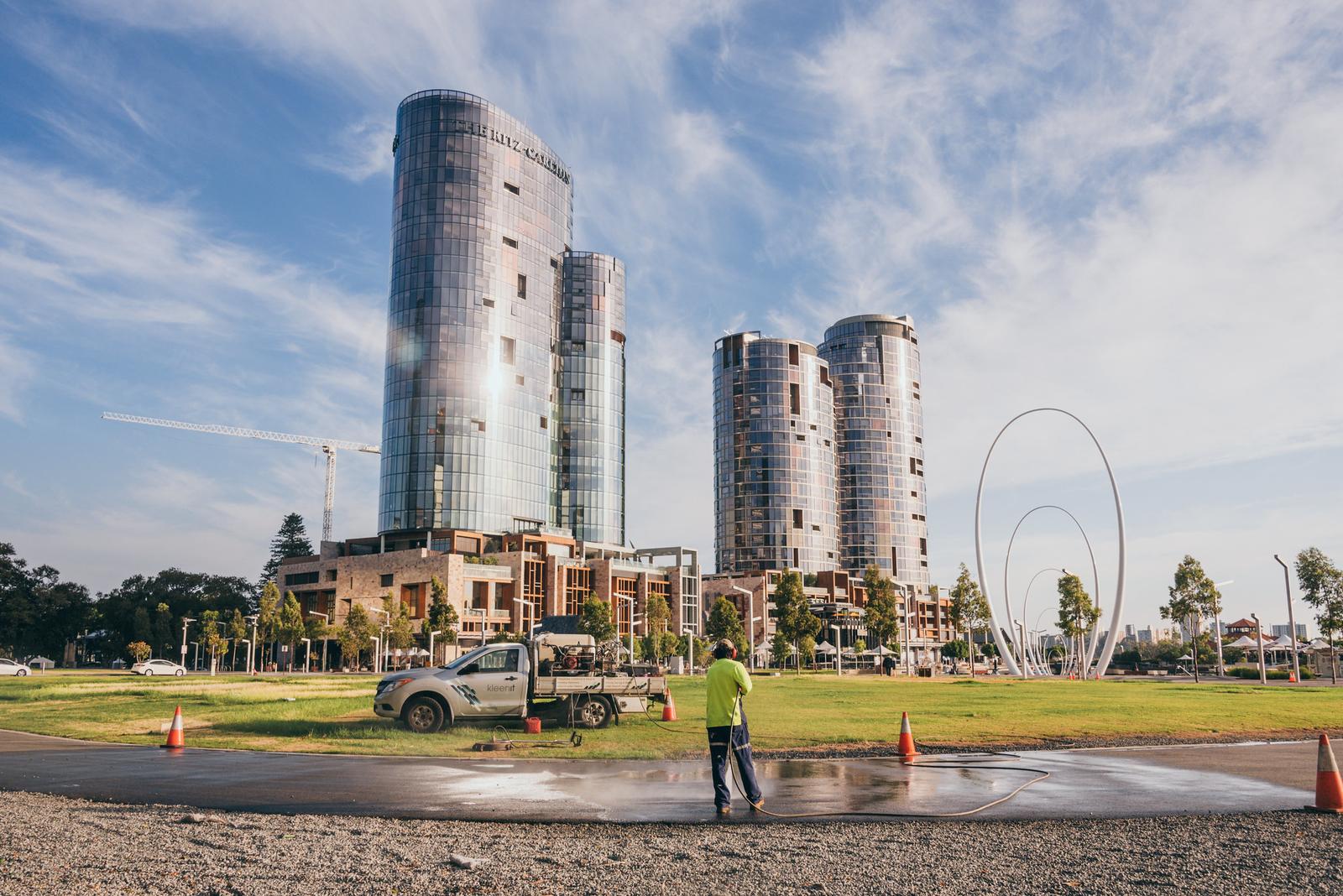 A Walk to Heirisson Island
I spent my last morning in Perth traveling to Heirisson Island, and that actually costed me a terrible flight back and a few sick days due to sunstroke. It was nice though, and for the first time ever in life I could meet some kangaroos. The island is quiet and occupied by some animal families, without many human in sight.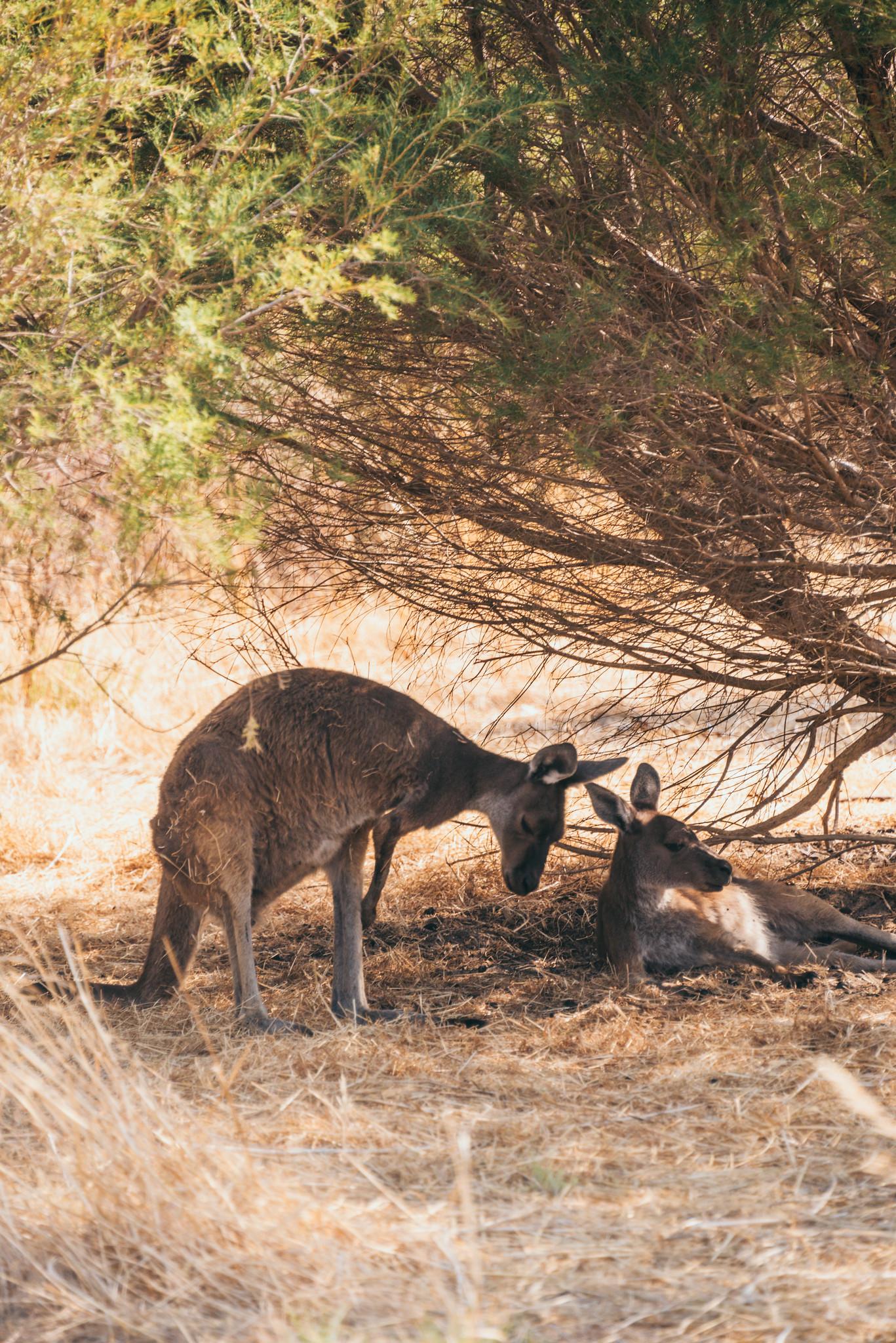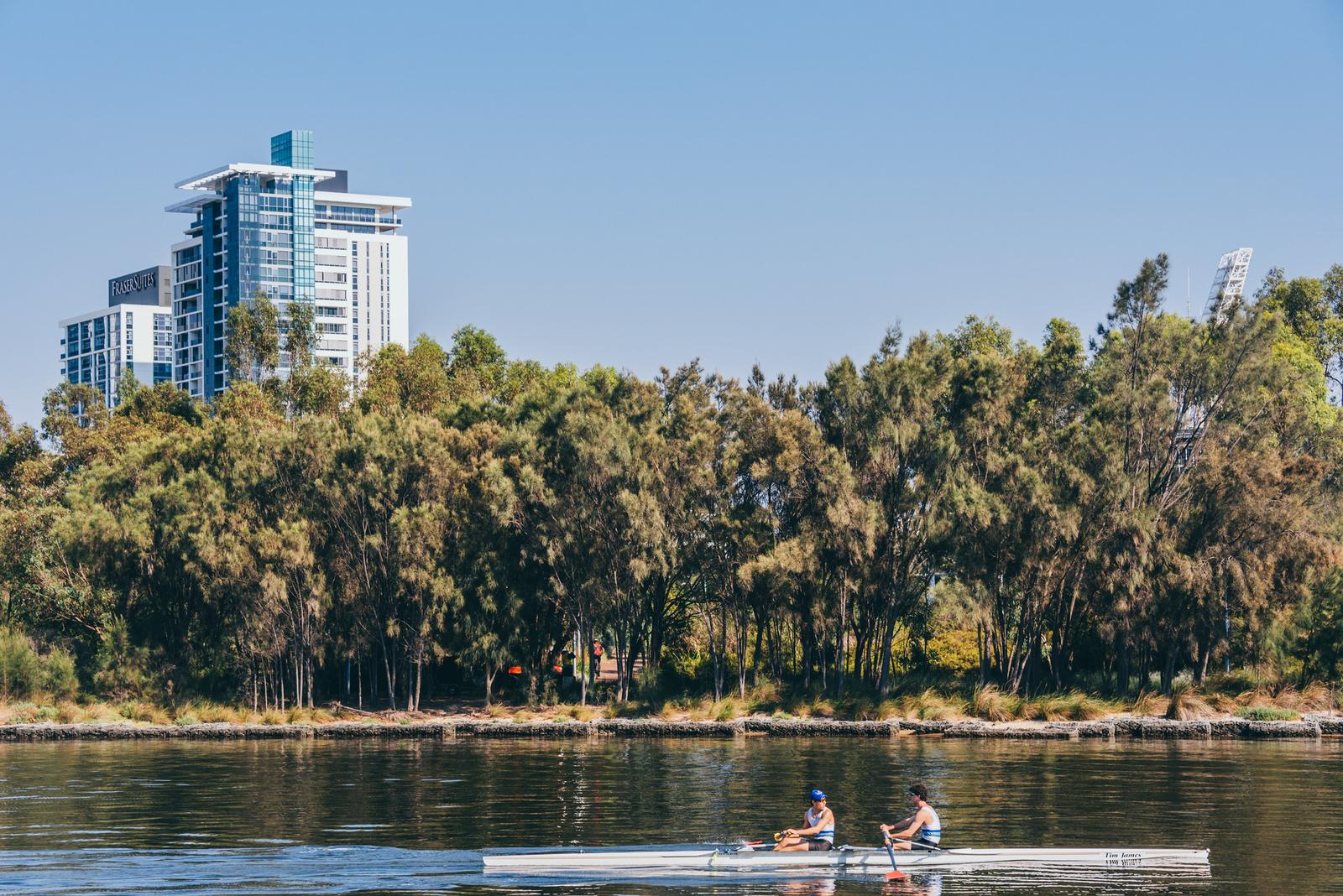 At the time of writing this post, I feel less carefree than the old me 3 years ago. And even less if comparing to that youthful person of early 20s. Perhaps the next trip can be a temporary cure to my daily lack of excitement, and, all the best for all of us, after going through all hard time.