From Venice to Florence on high-speed Freccia train in a breezy afternoon, and the announcer voice echoed the familiar names of Italy cities in Italian. Venezia, Padua, Bologna, and Firenze. We may not figure out the meaning of Firenze, but for Florence - the English version of Latin name Florentia, our minds instantly flash the image of fleur-de-lis - the symbol of the city. Something feminine, something full of arts, and something coated with the fragrance of Tuscany wineries.
I arrived in Florence on an empty stomach, and so happy did I feel when I could locate an Asian cuisine restaurant while wandering on the road Via Luigi Alamanni to my hotel, with a heavy luggage. That was so reviving to slurp some tomato egg soup with fried rice after days of spaghetti.
First impression of the city was pleasant, some Italian scooters parked by the pavement, trams passing through the streets, overall, a small and calm city compared to Milan.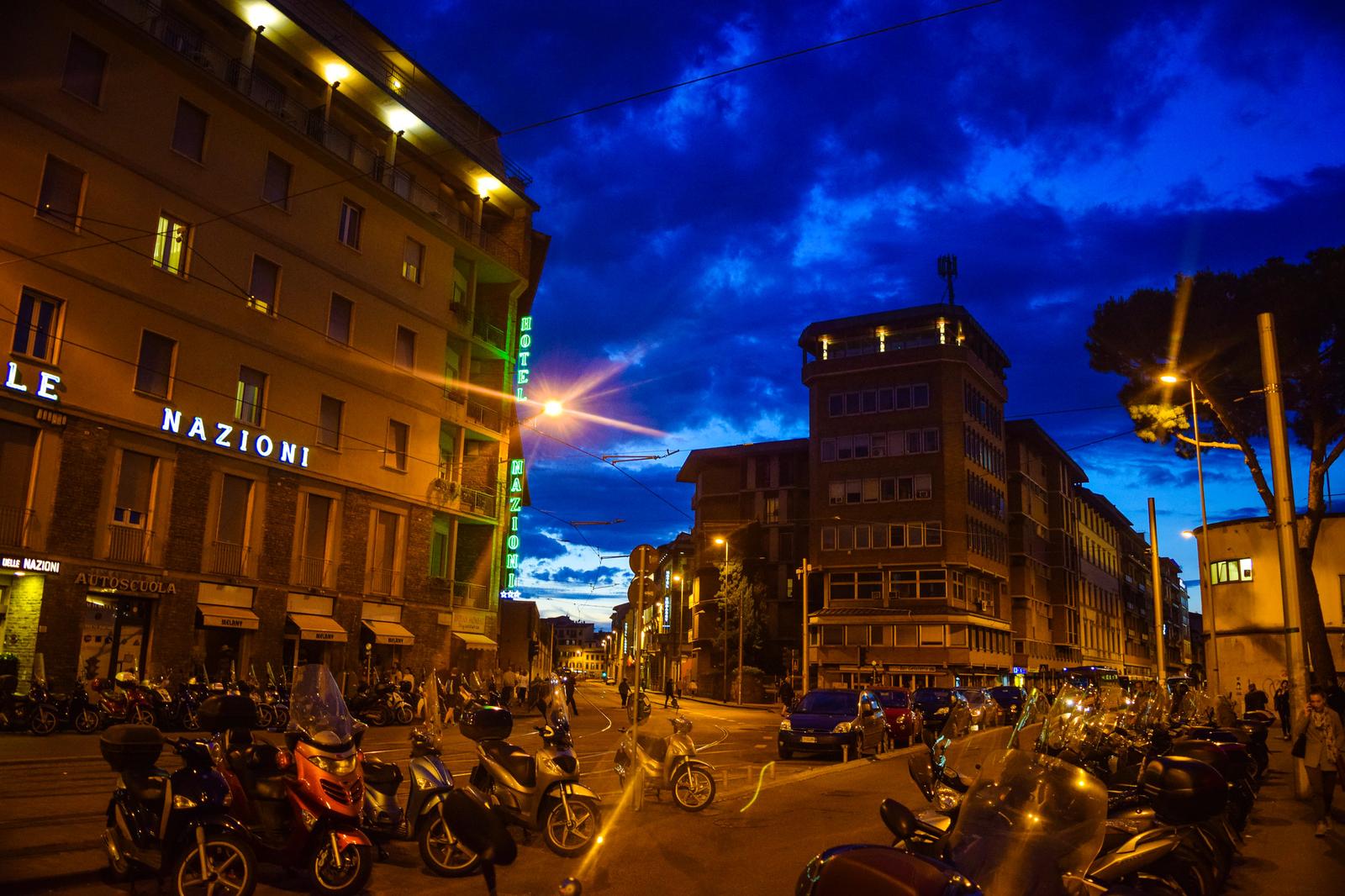 Cinque Terre
Corniglia
Well I need to mention the day trip to Cinque Terre from Florence first. Comprised of 5 coastal villages (hence the name "Five Lands") in La Spezia, Liguria region, they feature colorfully-painted houses perched on the rugged hills, overlooking the Mediterranean.
The tour van drove us through the vineyards and lemon groves to first reach Corniglia - the only of them situated on top of a 100m-high promontory without touching the sea.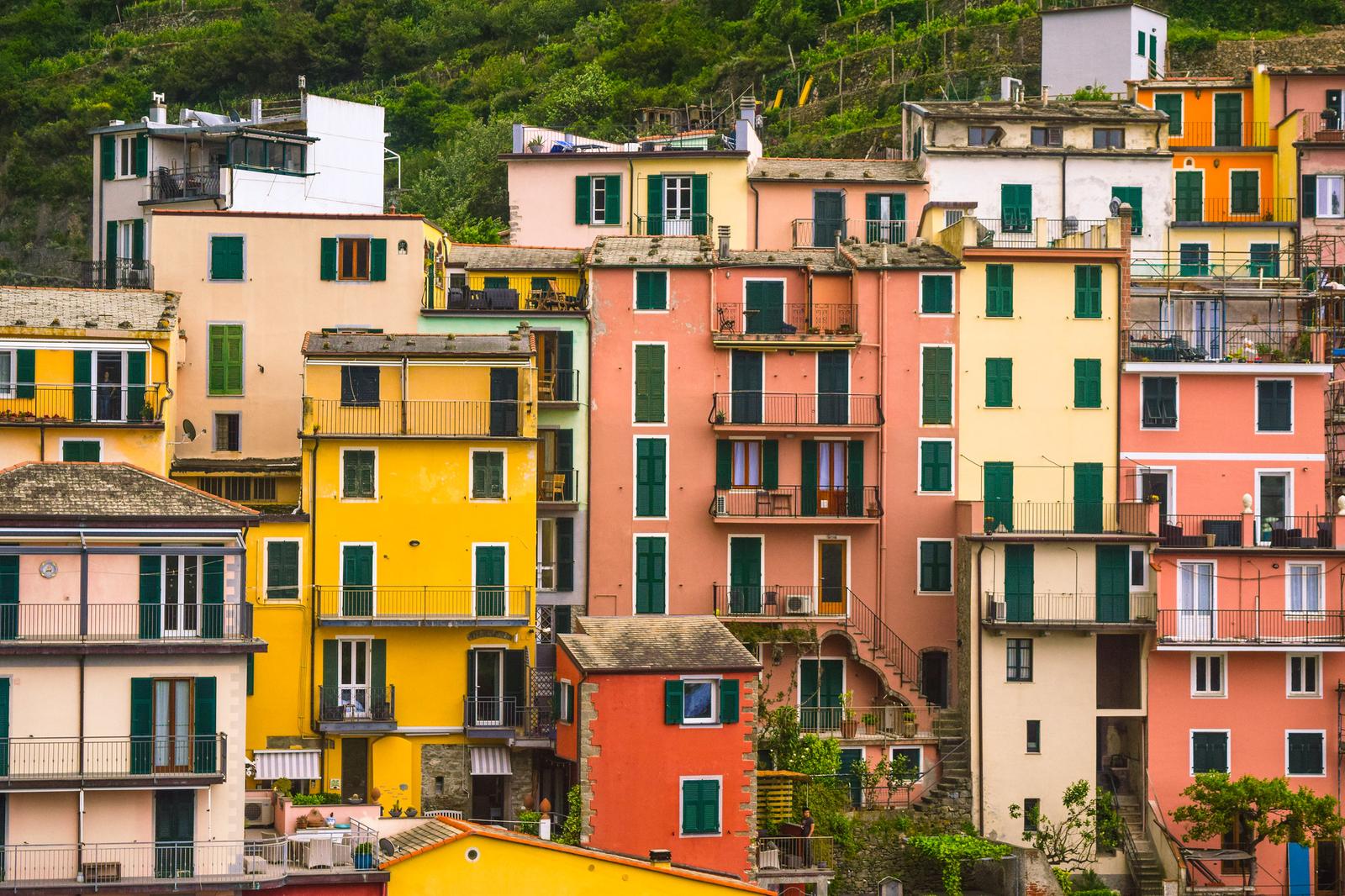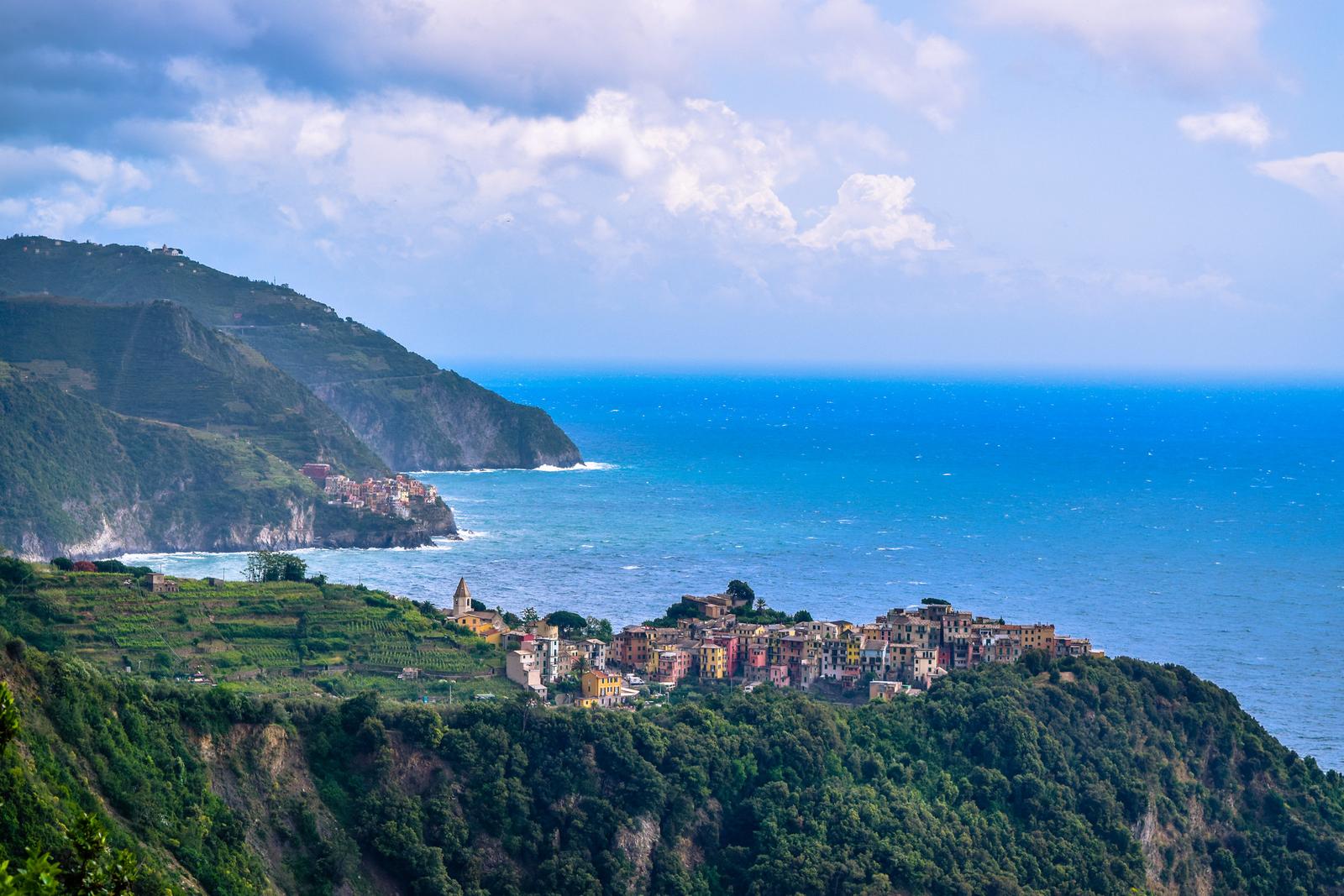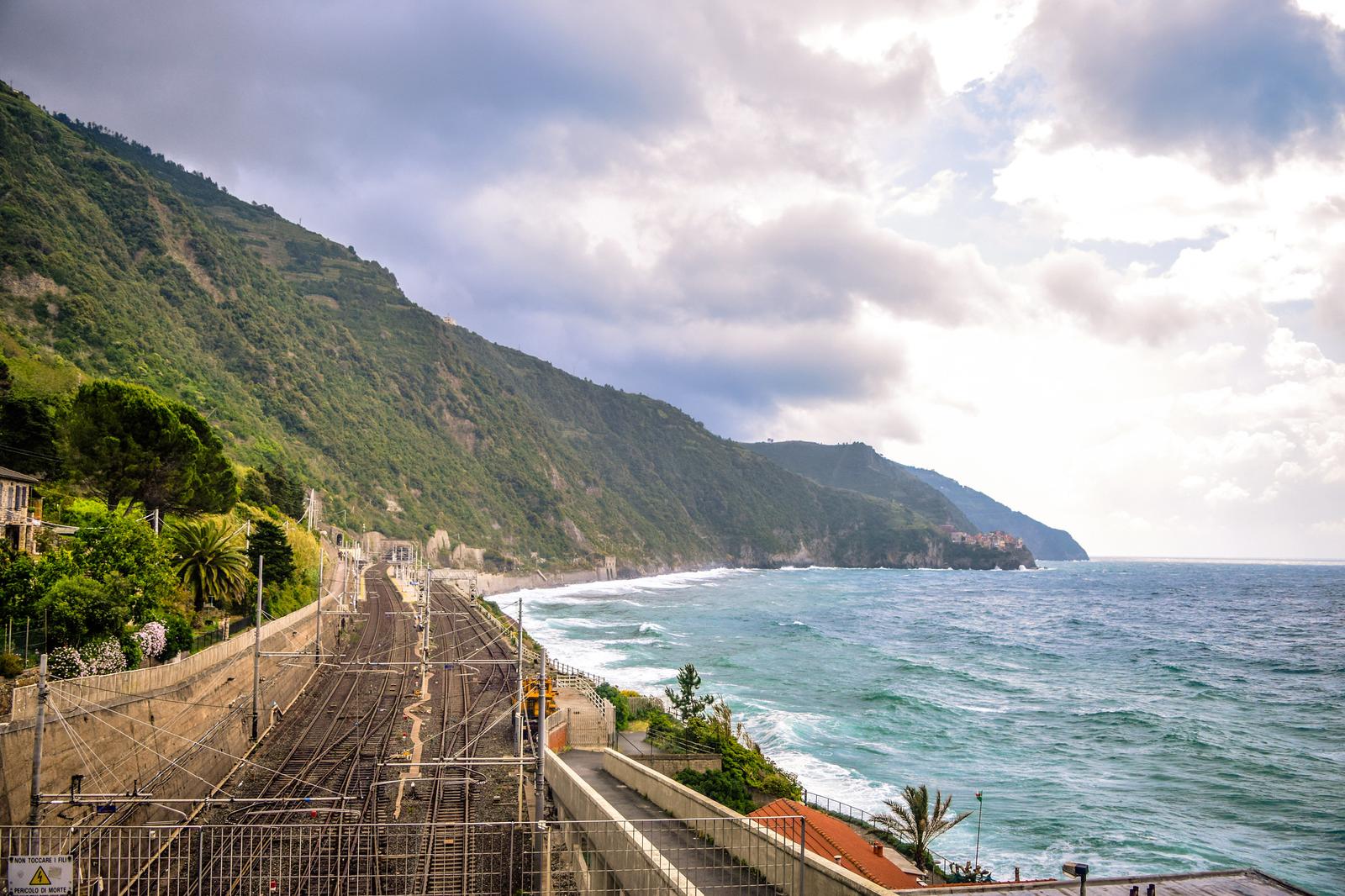 Vernazza
Then we came to Vernazza, and at that time the sky turned blackish and rain down-poured. Not a very welcoming weather for tourists though; however, it was still the most eye-catching town viewed from drone with the prominent Castello Doria.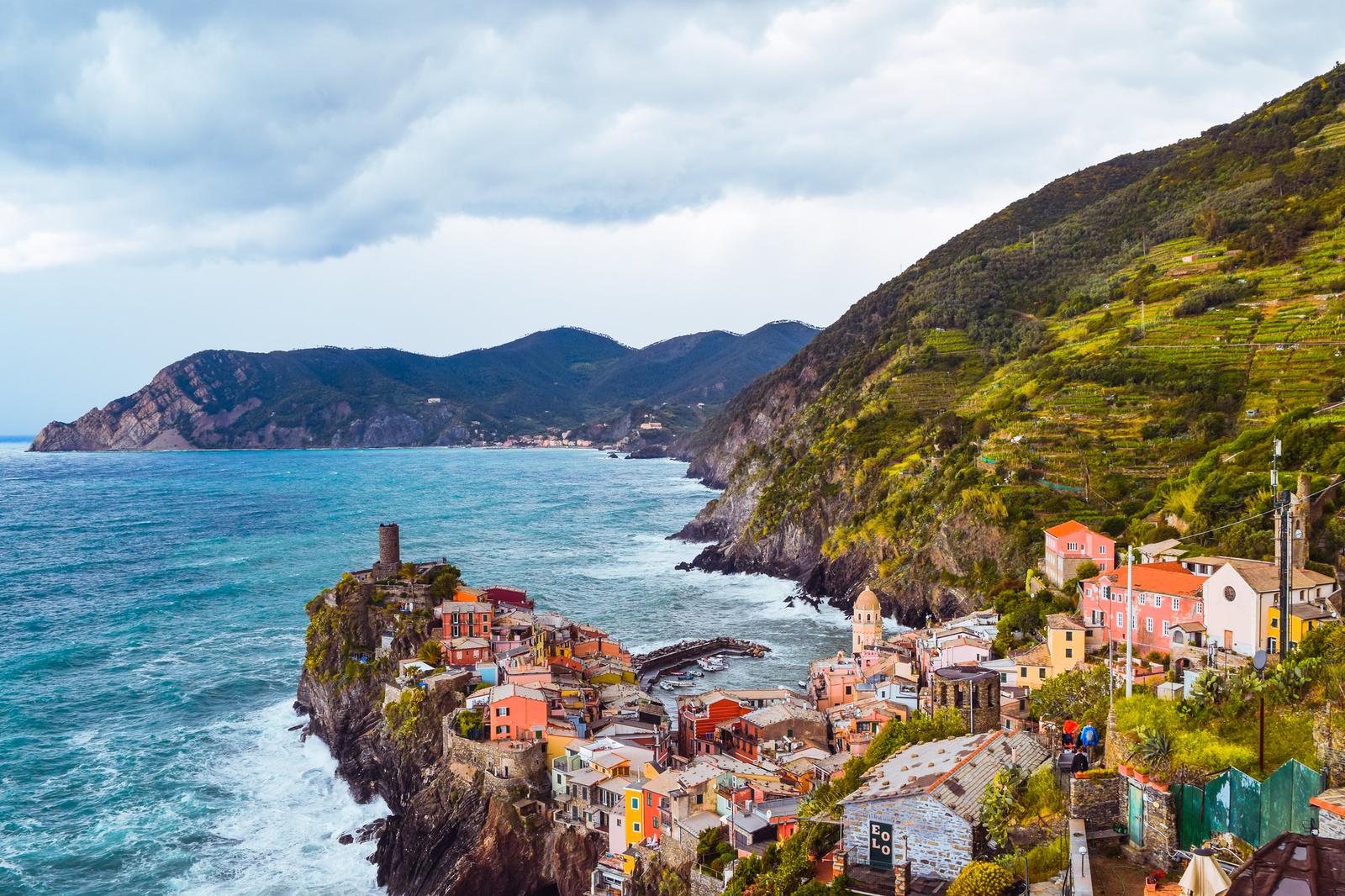 After that, we traveled to Monterosso al Mare, the one that really possesses a sand beach, but due to rough weather, I couldn't capture much from there.
Riomaggiore
After having a delicate lunch with potatoes and squishy salted squid, we're lucky to see the sun when backtracking south towards Riomaggiore (we skipped Manarola). The photos featuring vibrant houses stacked atop the cliff, facing the blasting waves should be the trip's highlight.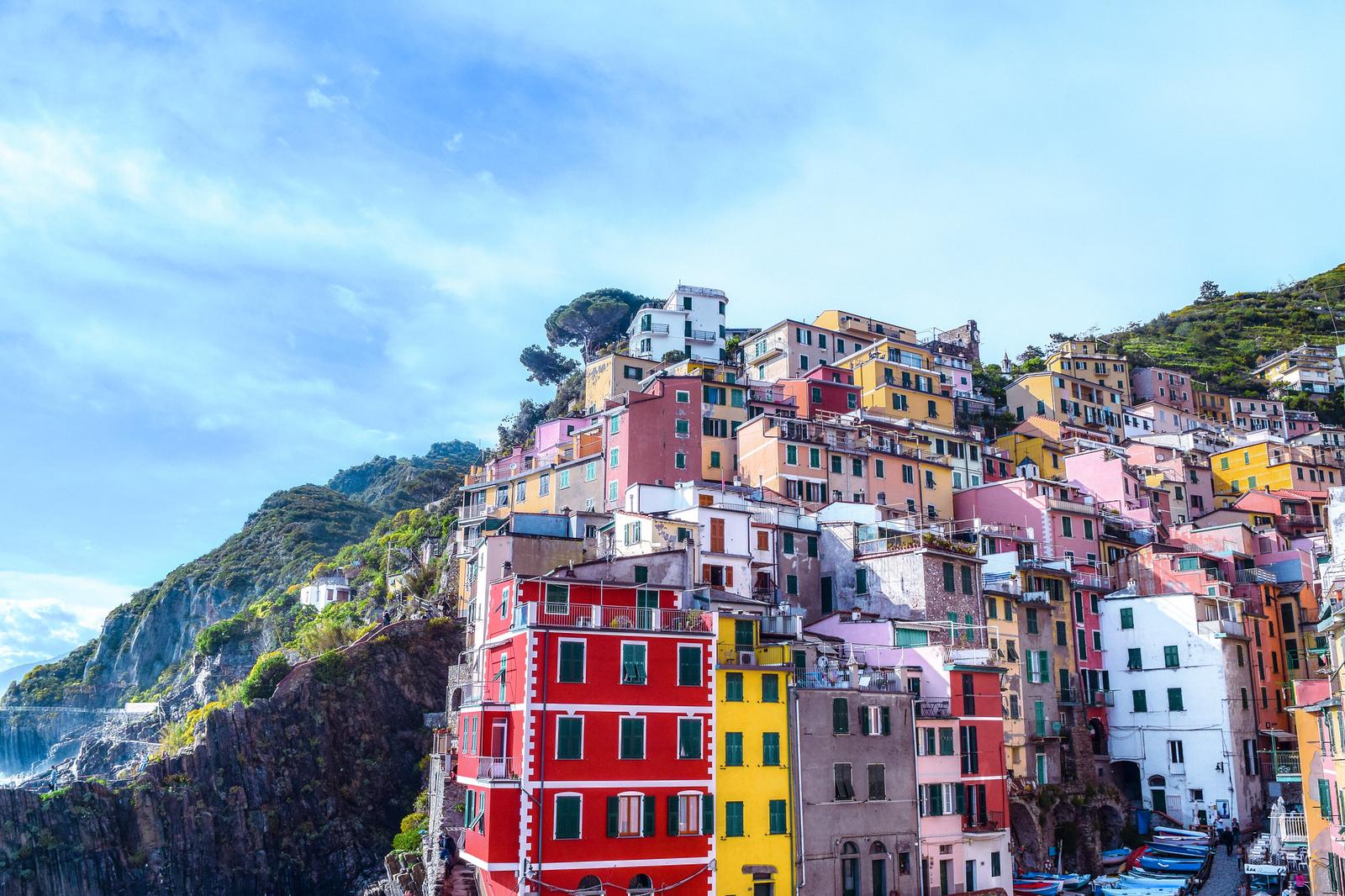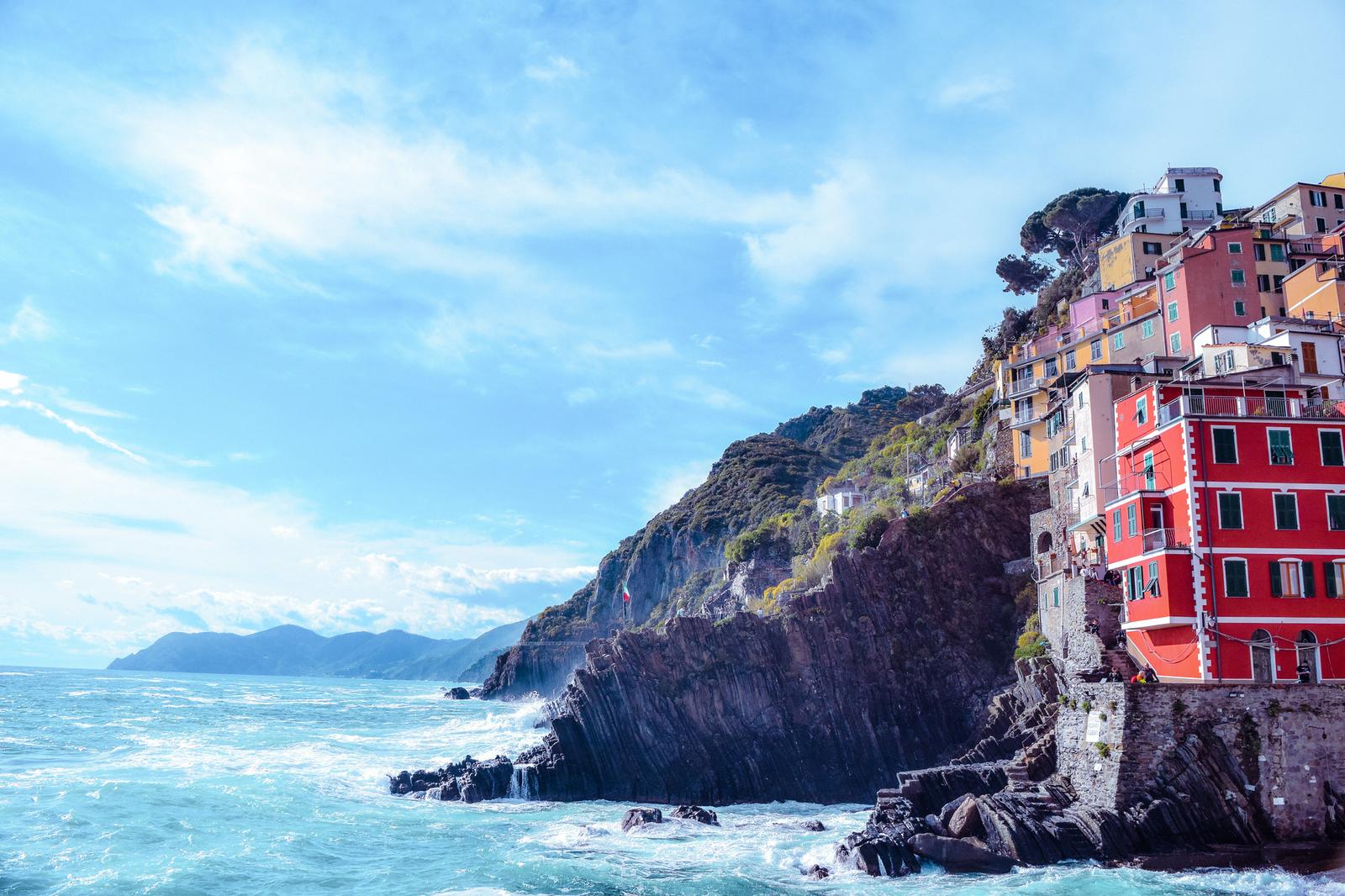 Cathedral of Santa Maria del Fiore
Every time mentioning this city, I would recommend the reader a book named Between Calmness and Passion (Calmi Cuori Appassionati). A promise to meet each other at Duomo after 10 years, a certainty that lovers will in the end cross each other regardless of how things have changed.
Nothing more outstanding and dominating the skyline than Cathedral of Santa Maria del Fiore (Florence Cathedral, or Duomo di Firenze). Built in one-and-a-half century, the basilica exterior is an exquisite display of marble panels with pink and green as the primary shades bordered by whites, and is still the largest brick dome in the world.
Climbing the Giotto's Campanile granted me the privilege of viewing 360 degree of this historical city, and I'm glad that I had done it once in this lifetime.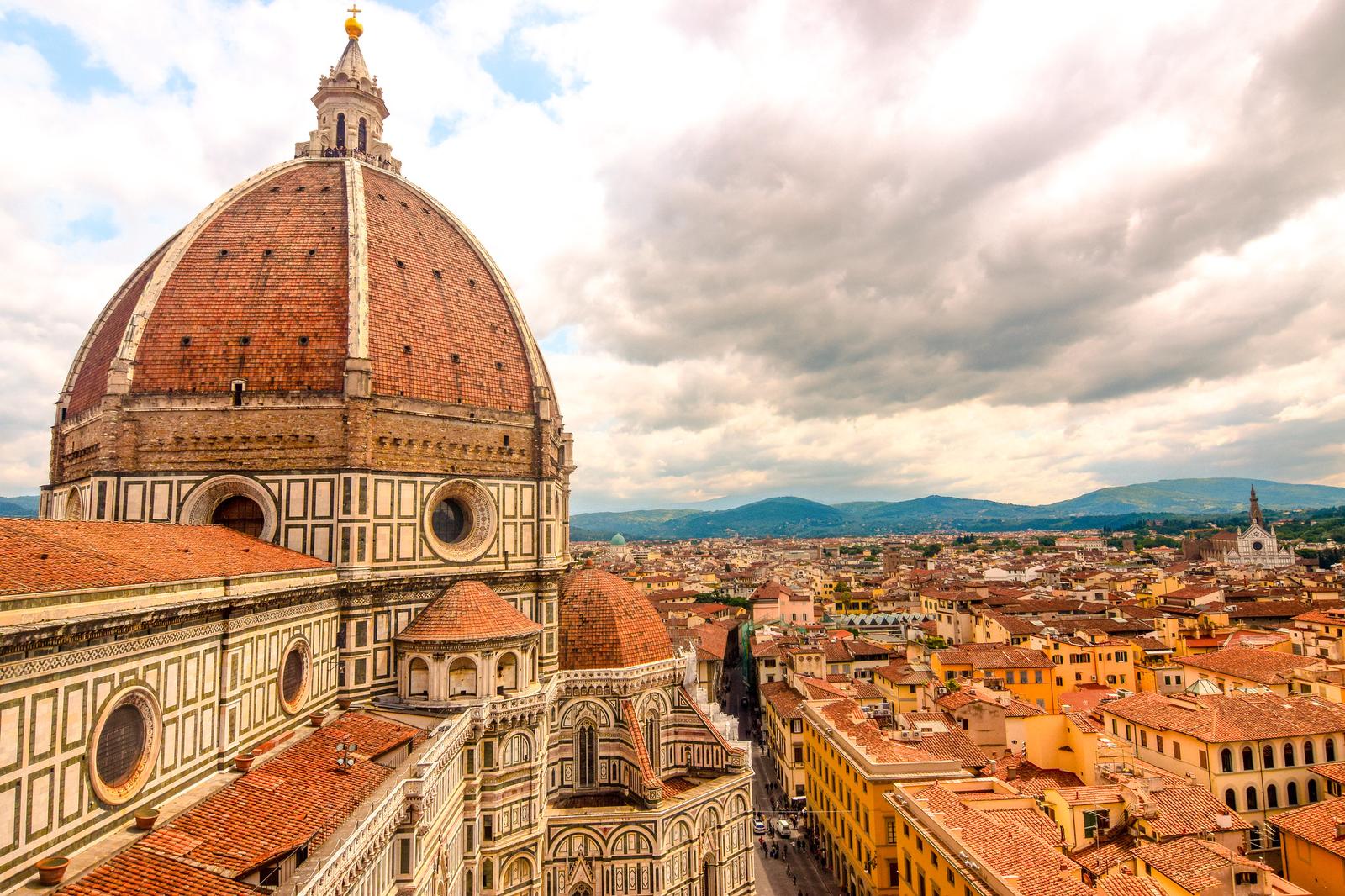 Each of the contributing tile (the pattern) features sculptures depicting stories from Bible or symbols for sciences and arts, showcasing a very high level of craftsmanship and attention to details, as well as a late Medieval - Renaissance architectural marvel. The calculated balance and symmetry soothes the eyes, nothing short of a miraculous elixir. And no, it wouldn't have come to existence overnight, but had gone through more than 6 centuries of construction and decoration.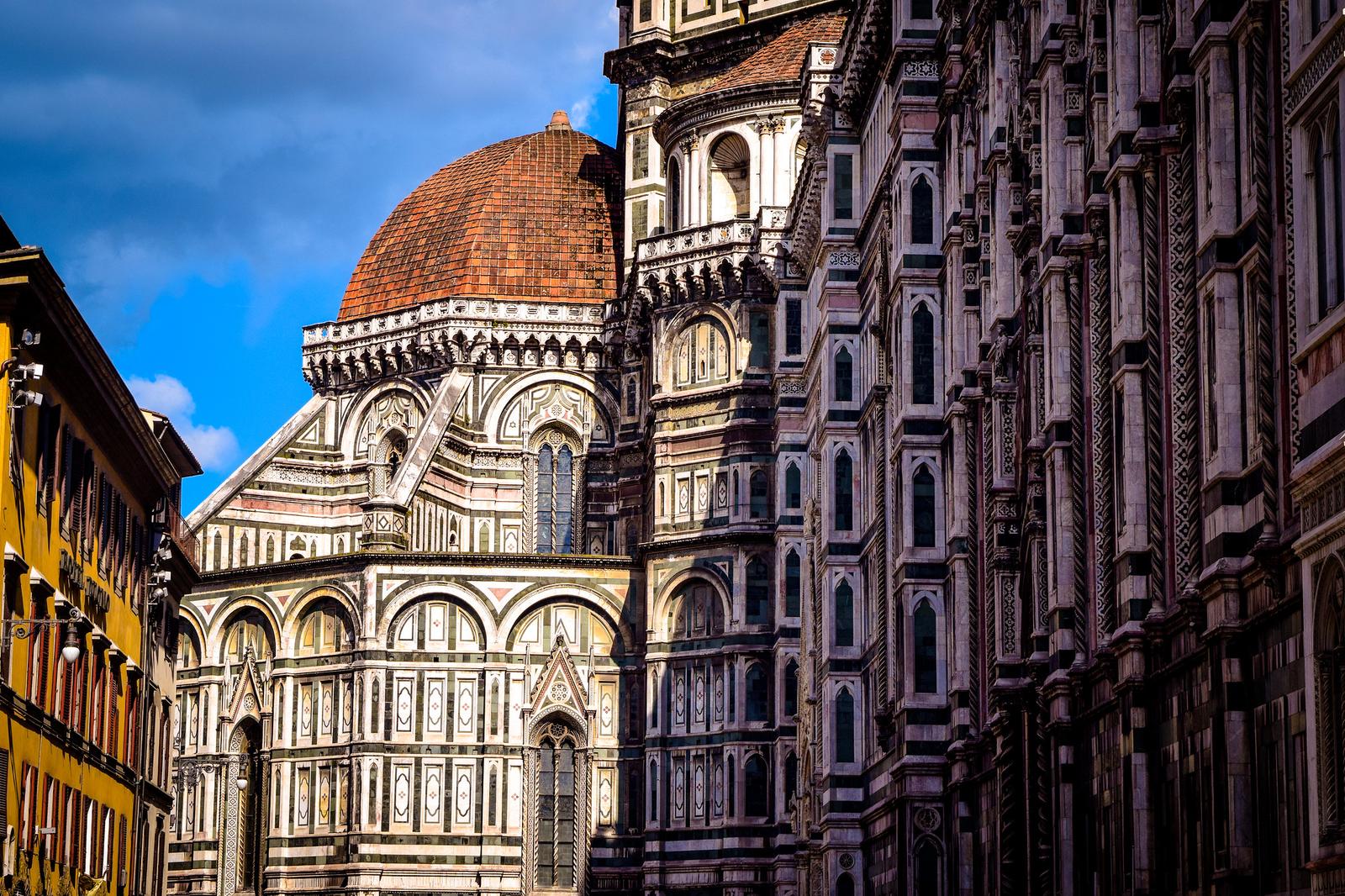 Entering the cathedral interior is a wonderful opportunity to admire the masterpieces of arts, while the dome ceiling is adorned with the fresco The Last Judgment by Vasari and Zuccari.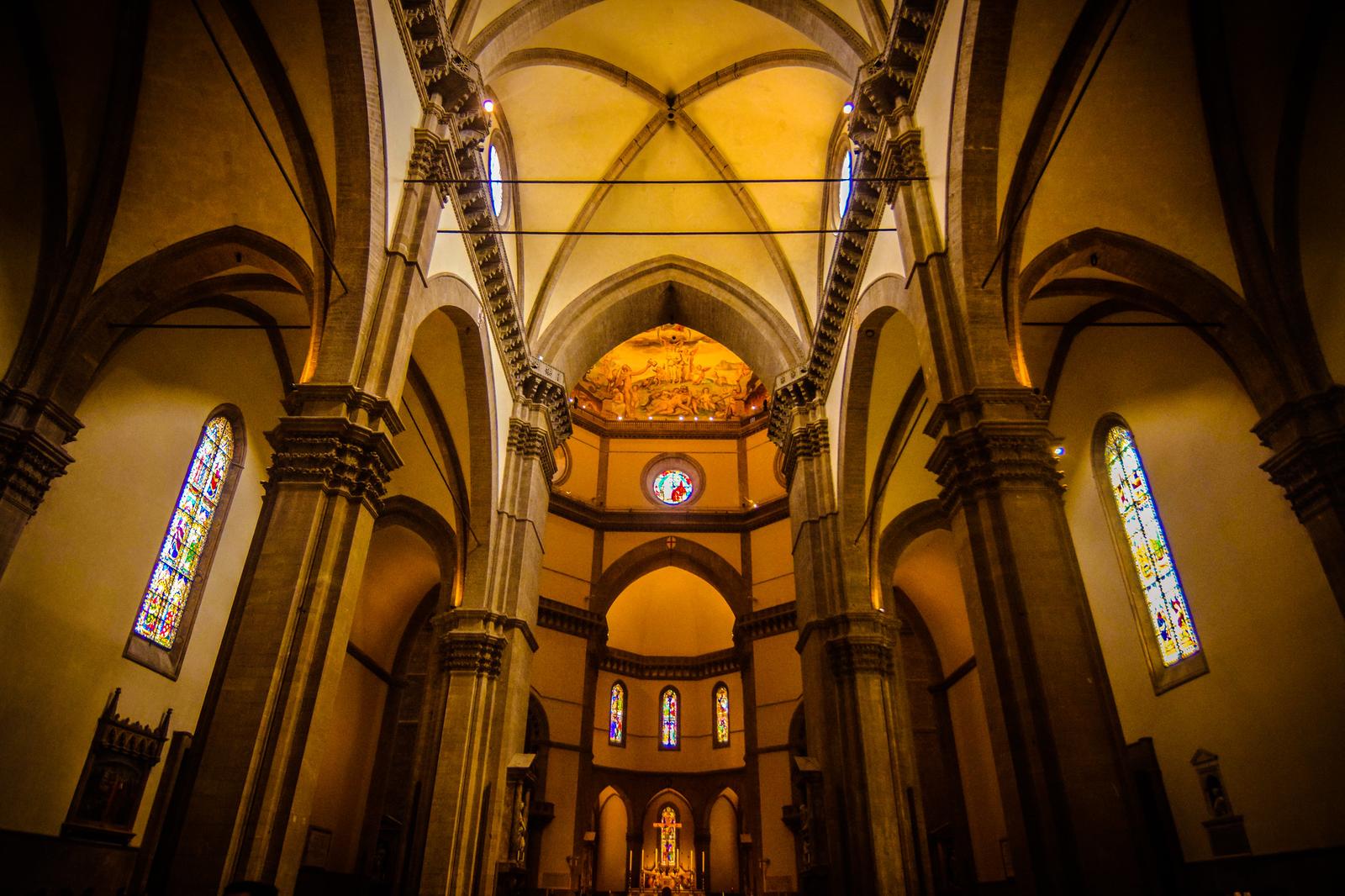 A City Walkabout
Being in Florence without visiting museums is a big shortcoming of your travel plans. Those classic representations of Renaissance arts that you should have ever known at least once from the books or magazines, commissioned and patronized by the wealthy houses of Italy, especially the Medici, are preserved in perfect condition, inspiring artists-to-be and art-savvy people.
You can't miss Uffizi Gallery, Museo Leonardo Da Vinci or Galleria dell'Accademia, home to the reputed Michelangelo's original sculpture of David.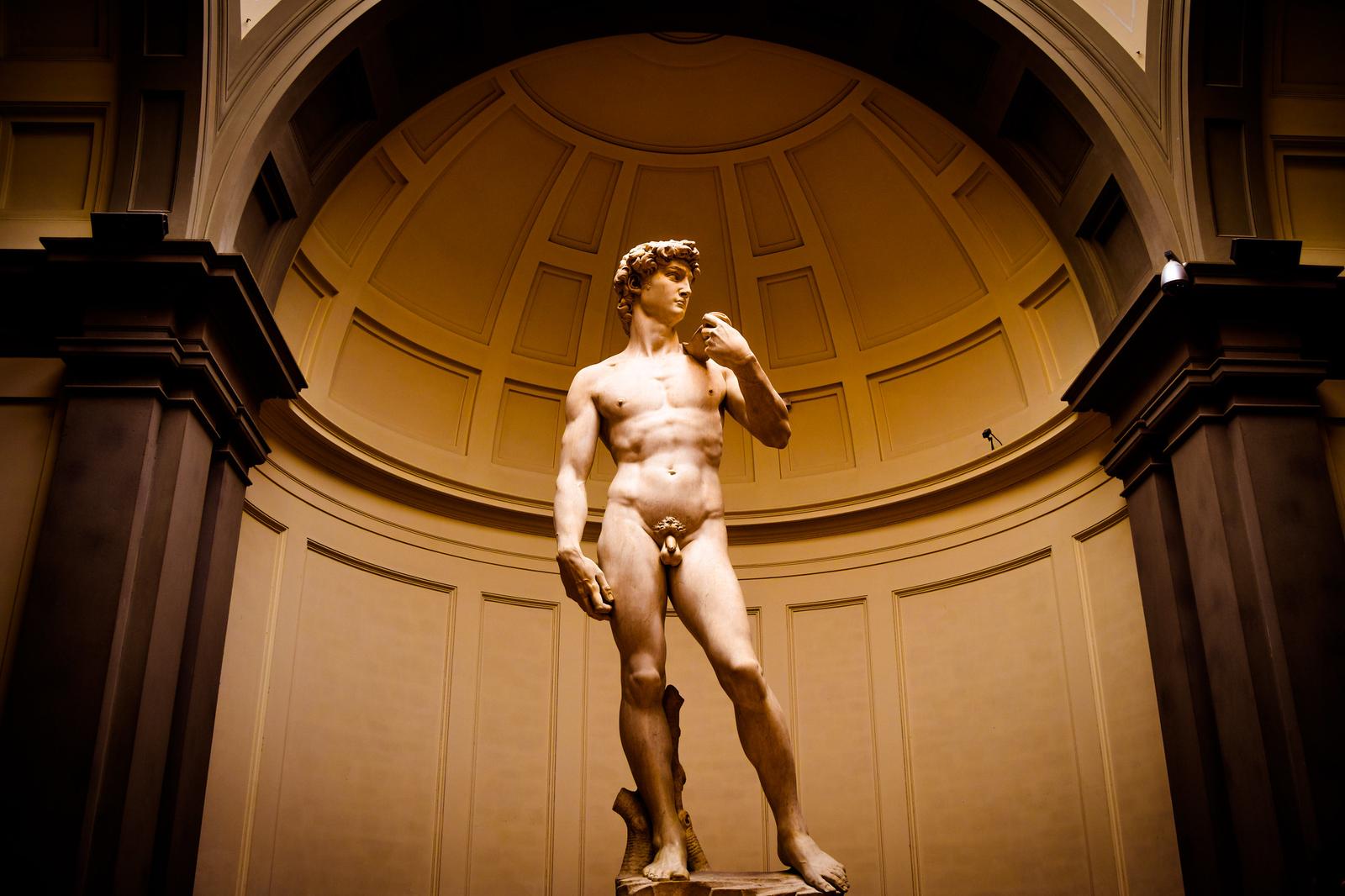 Walk southwards from Duomo to Piazza della Signoria, the political focus of the city, then cross the Arno River via historical bridges such as Ponte Vecchio, and finally reach Piazzale Michelangelo to conquer the panoramic view of Florence, where you can see prominently-erected Palazzo Vecchio and Giotto's Campanile on the blue sky.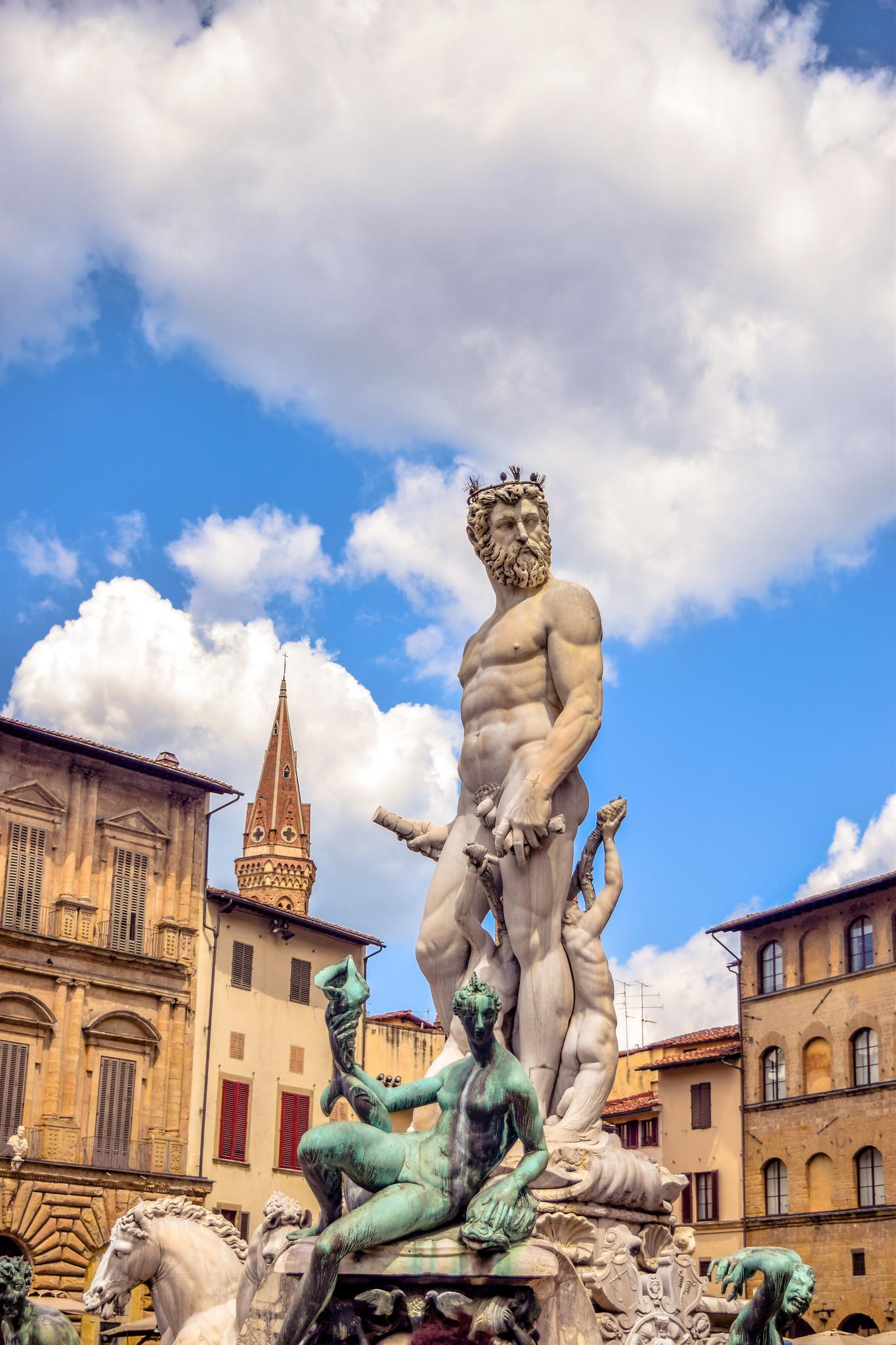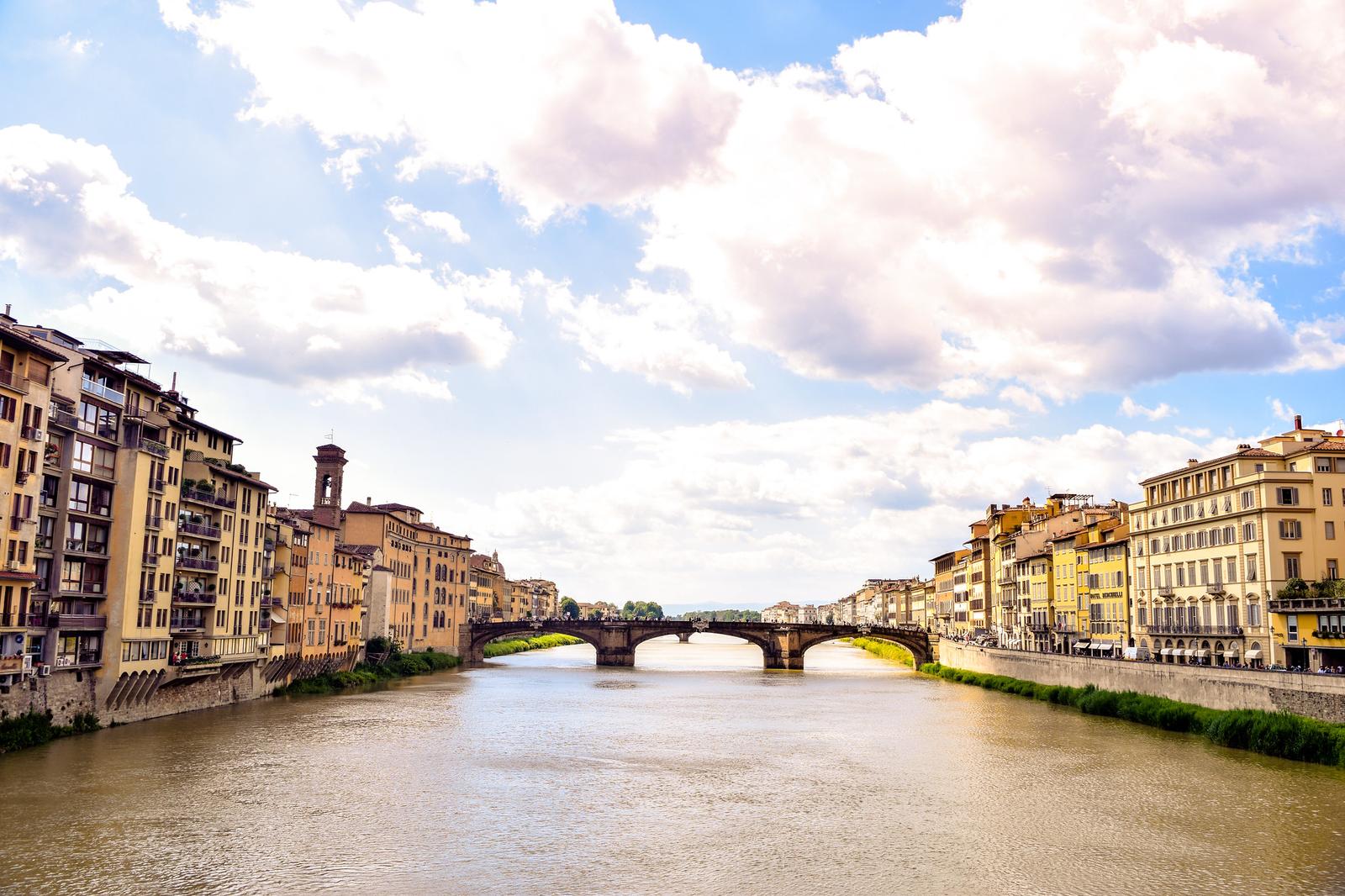 The city looks as if coming into life from a painting, with warm tones of walls harmonized with lush green from mountain ranges at backdrop.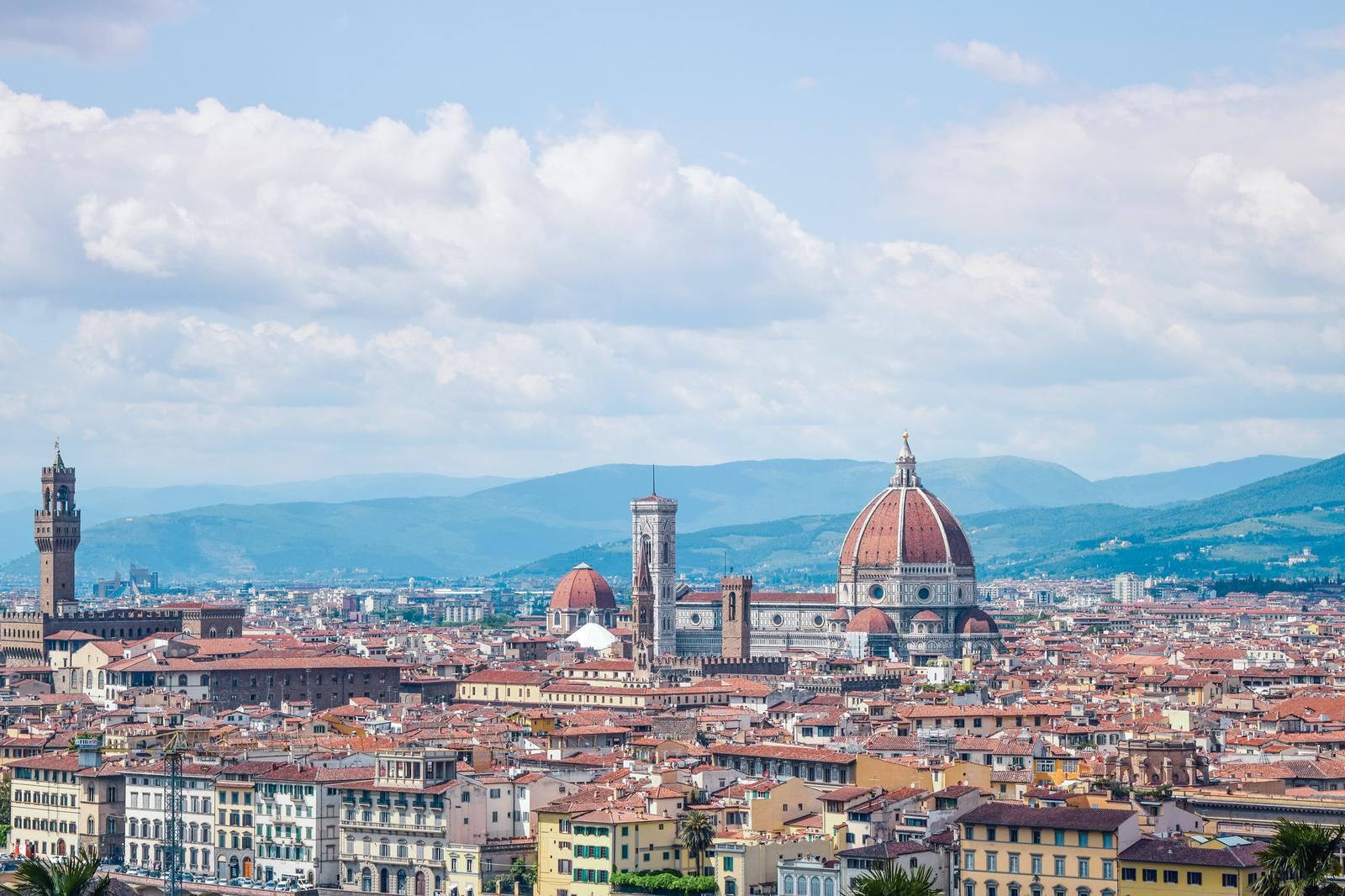 It's almost time to depart for Milan, and certainly it had been too short just to scratch the surface knowledge of this city of history and love. A highly recommended destination from my travel experience, all the time. And here's a photo of Basilica di Santa Croce di Firenze to conclude this post. P.S. remember to take home some Chianti wine and limoncello!