Nova Gorica
From Venice I boarded the train to Gorizia and crossed the border to Nova Gorica on Slovenia side, which should have been my first time stepping across the land border of two countries.
That should be the best schedule I have ever made, which was accurately planned and executed to minute point. The journey from Venice to Bled was composed of 3 sections, train - bus - train, and had I been late for one, I would have been late for all.
What would I regret? I couldn't have spent some more time taking photos of the beautifully cobblestoned roads in Gorizia.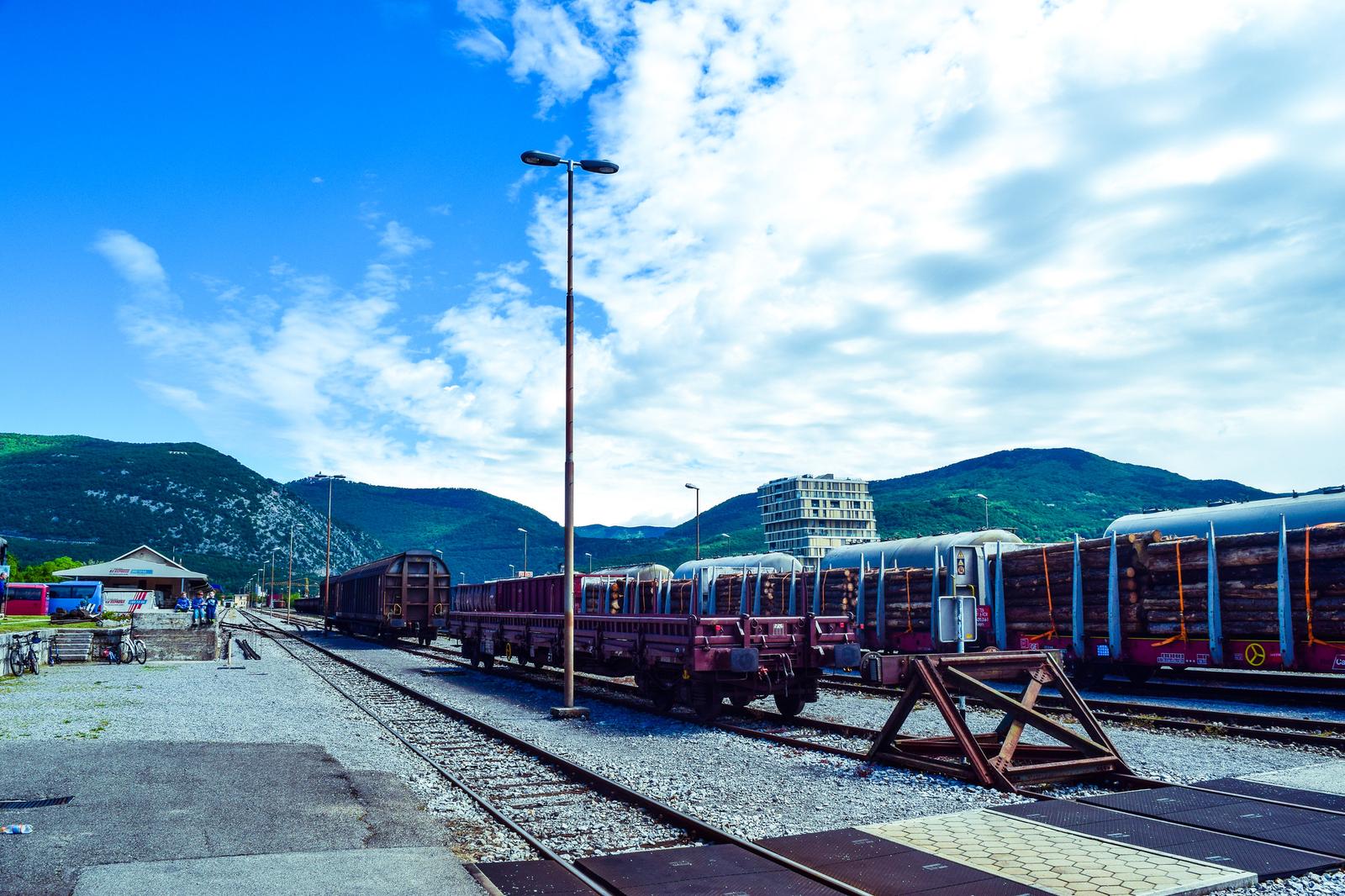 Lake Bled
Train in Slovenia, though a bit shabby, there you really feel the scenery along the way and it's really inexpensive. After around 1.5 hours, I finally reached Bled Jezero for less than 10 €.
The country really wowed me with amiable manner from the taxi driver to my hostel hosts (Castle Hostel 1004). That feeling of openness from my peer youthful backpackers and wanderlust students has so far been a remarkable memory in my travel life.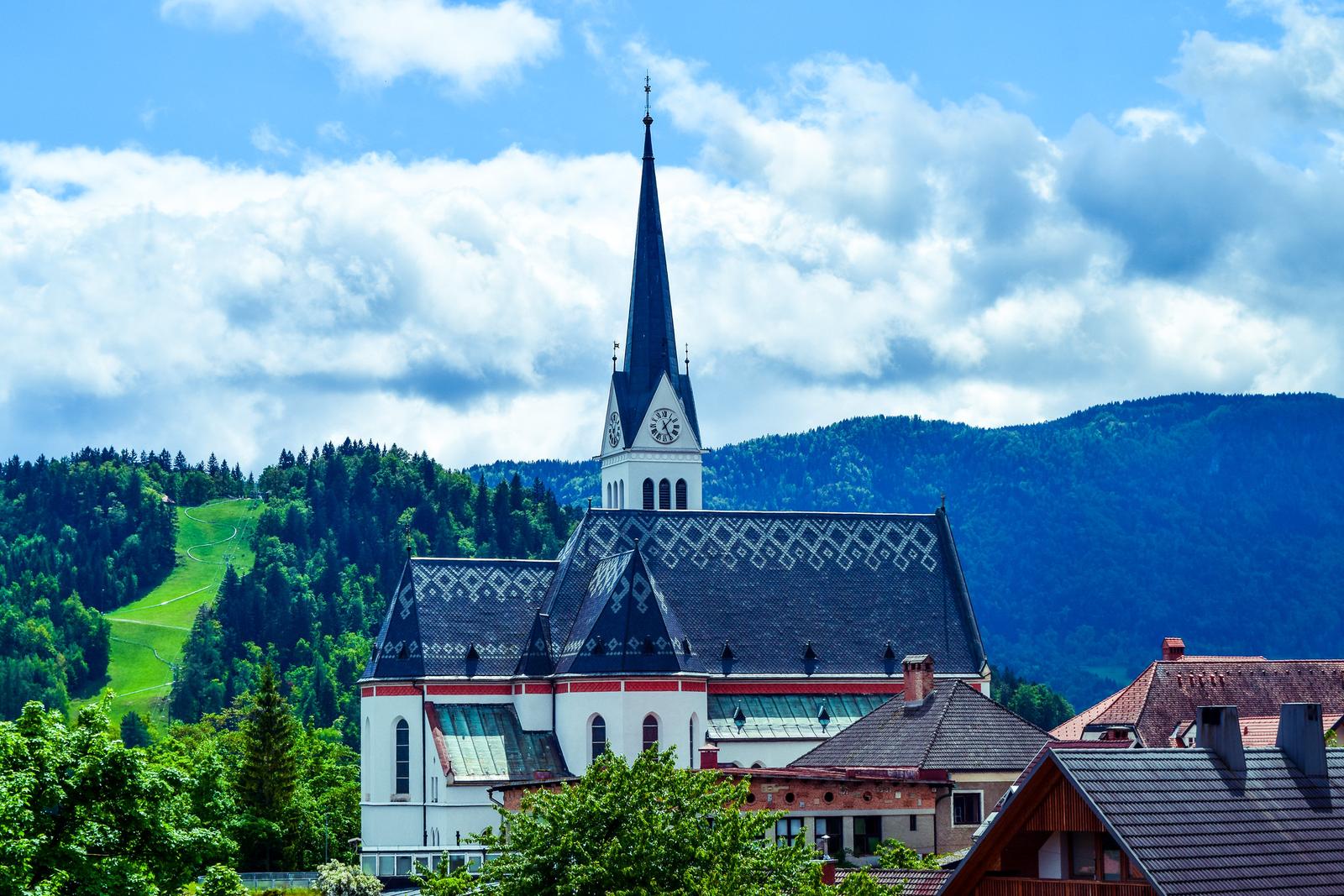 The first day in Bled was filled with overcast. Kinda cold and quiet, but for me it was a treasure.
Just tour around the lake and have some spectacular views of the Bled Castle (Blejski Grad) and the Bled Island which locates the Pilgrimage Church of the Assumption of Mary.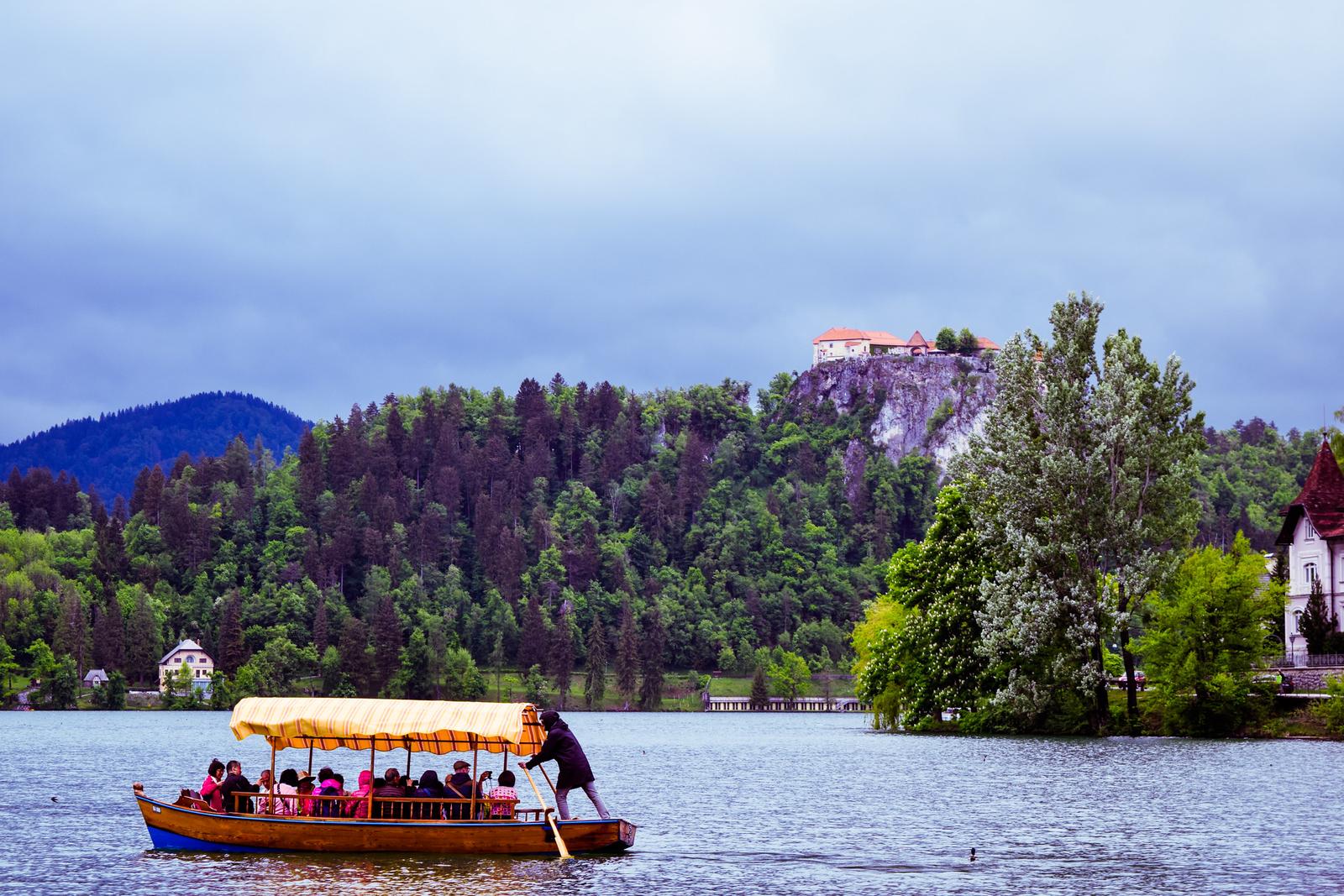 It's an untouched beauty, and all the manmade structures around Lake Bled are like a sprinkle of miniatures atop the lush greenery.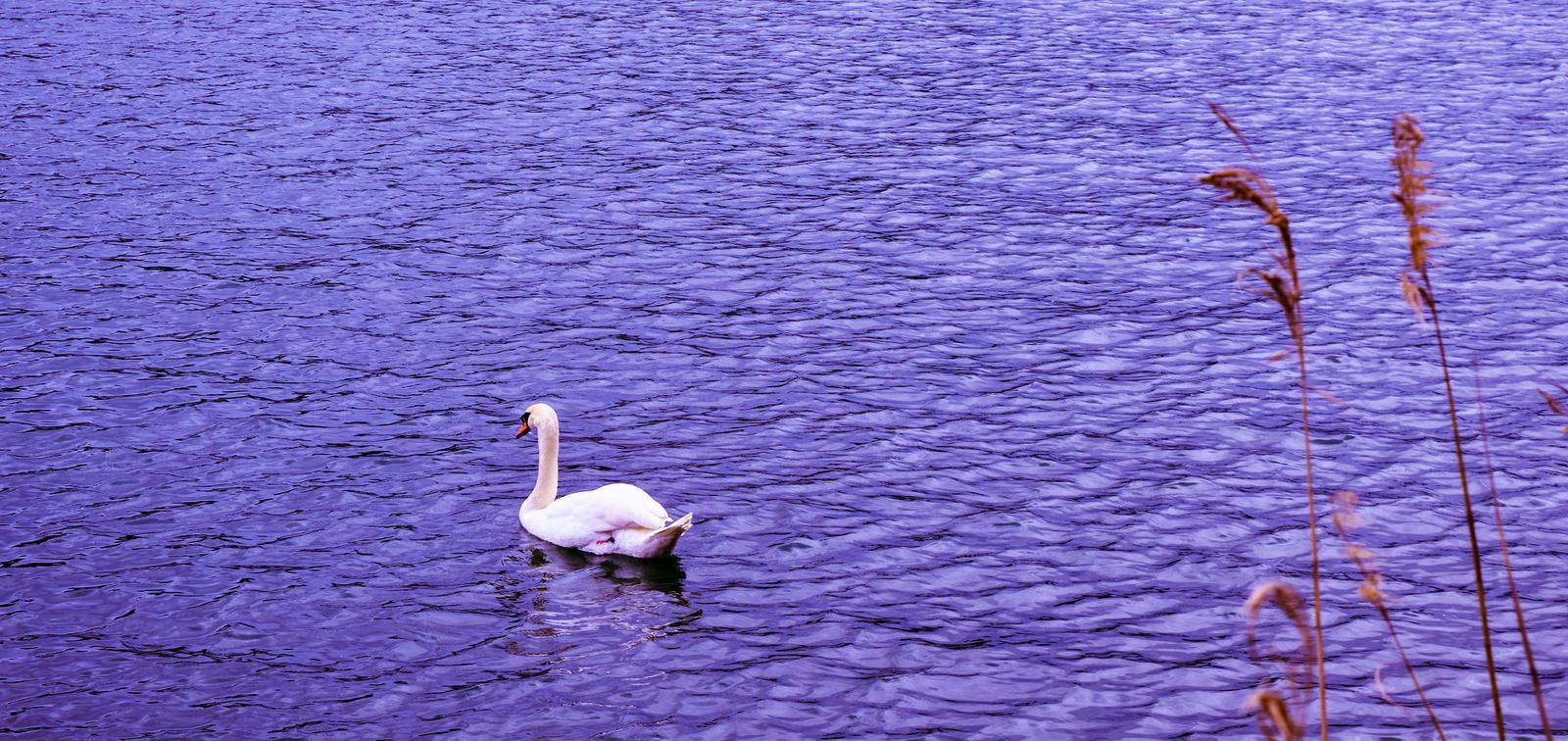 Up to Straza Hill
There is an amusement park located on this hill, to go up you can either normally climb on foot or grab a cable car ticket, and get prepared for a thrilling downhill trip with a toboggan ride! The activity is suitable for anyone, including children; at the same time being goosebumped by this adrenaline rush, tilt your head up and enjoy the splendid view of whole Bled.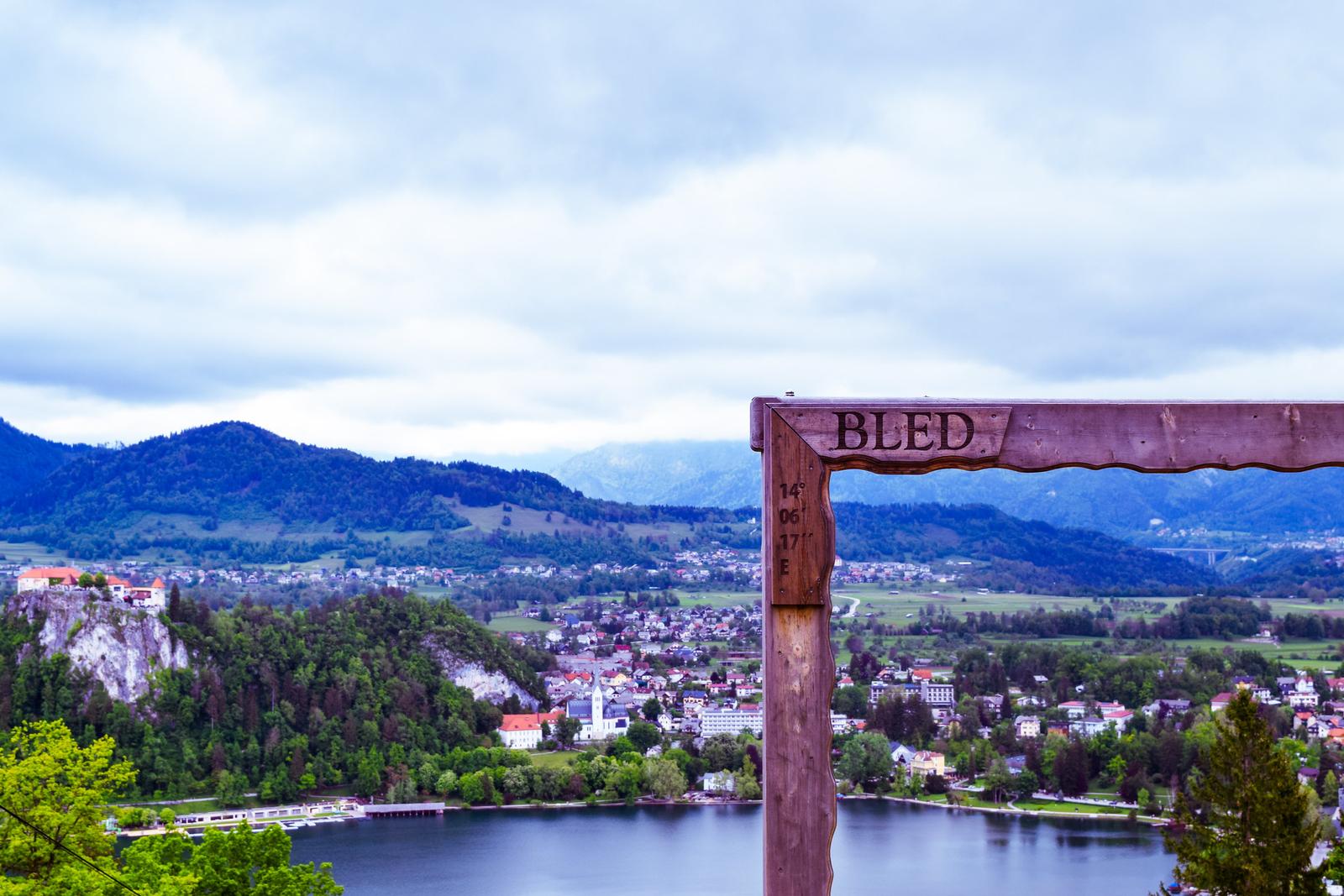 On a Clear Day
Finally I had chance to explore Bled to its fullest as the next day was totally bright and clear, which revealed all the snow white peaks of Julian Alps.
I experienced a great time with my peer backpackers, which was a vibrant group of youngsters coming to Bled for any kind of reason, such as to have an isolated and quiet environment to review their studies, or to complete a round Europe trip in their sabbatical year. I had met a Korean girl who spoke Japanese, a Japanese guy Hiroki who went to Germany to study Japanese, and a Dutch girl who loved K-Pop, danced to Gee and idolized BTS. I was totally graceful for all the things coming across in Slovenia.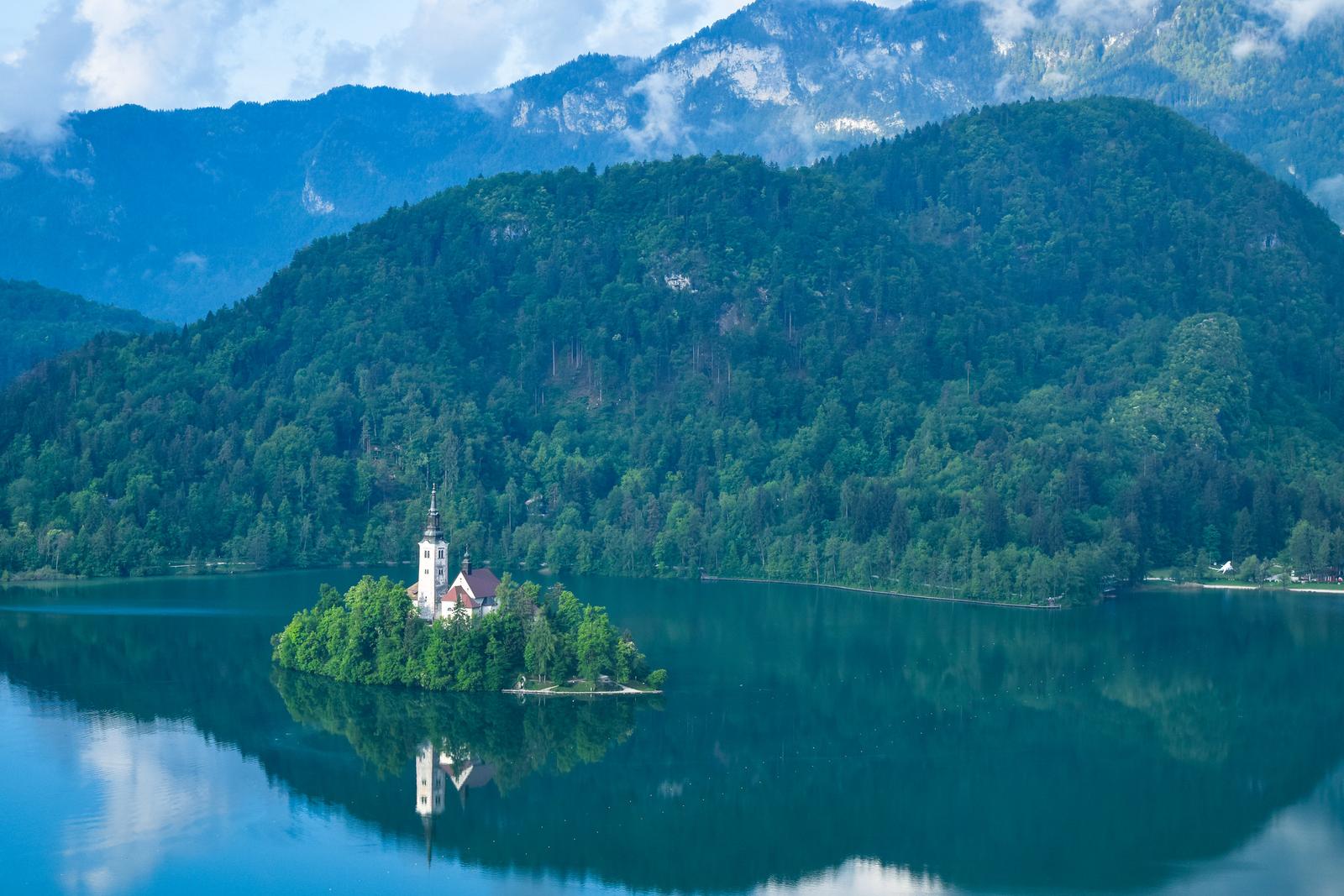 I and Hiroki was short-hiking together off the beaten track up to the castle hill, although we failed a bit from the original target (yeah we reached the castle, but it was the back side which couldn't be entered), we had great shots of the lake and its neighbored village from a perfect vantage point.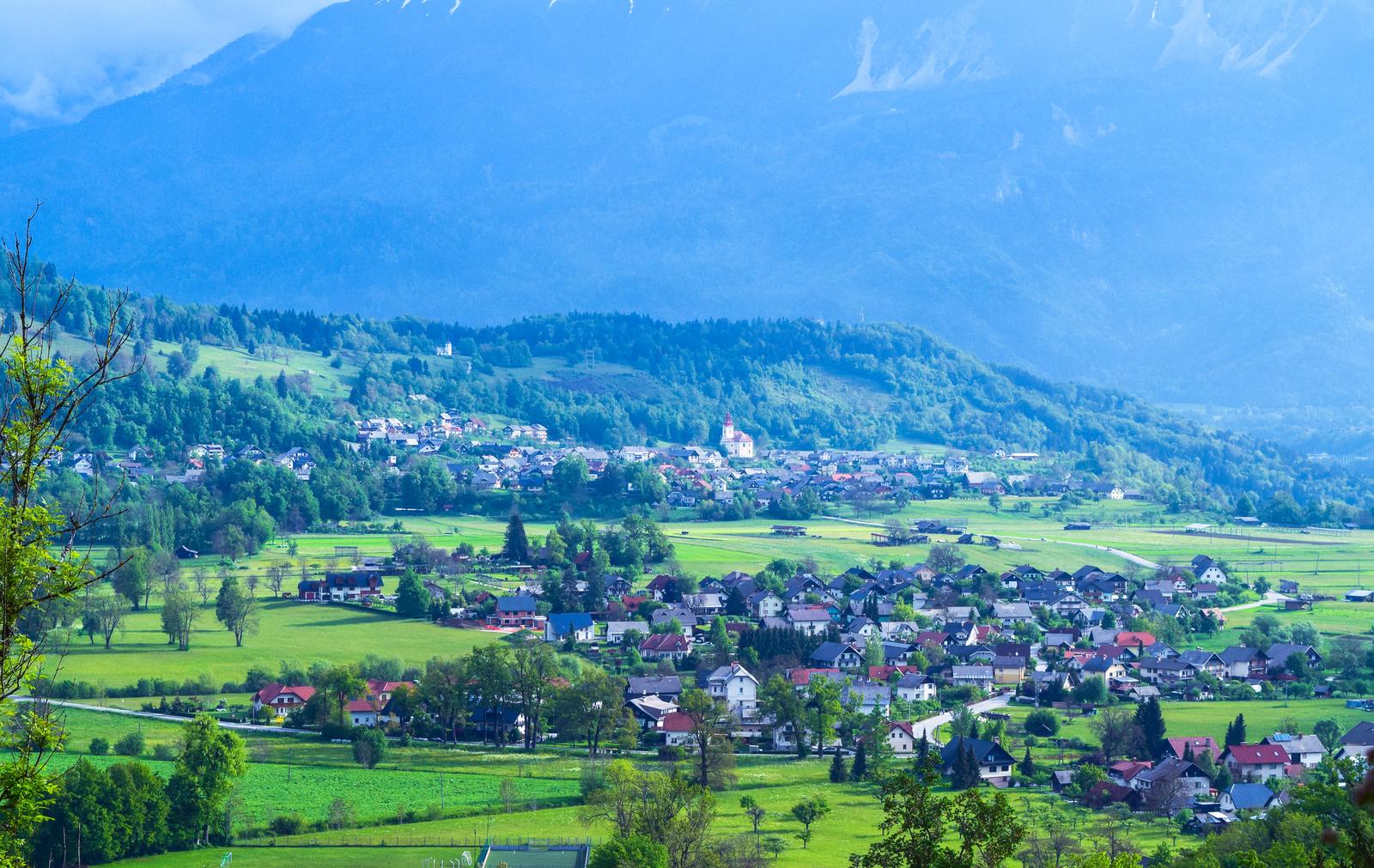 The small towns below us were groups of charming houses closely knit together, surrounded by lush forests and fields, depicting an ideal living environment I had always dreamed of, which harmoniously intertwined human and nature.
Now let's go back to the lake.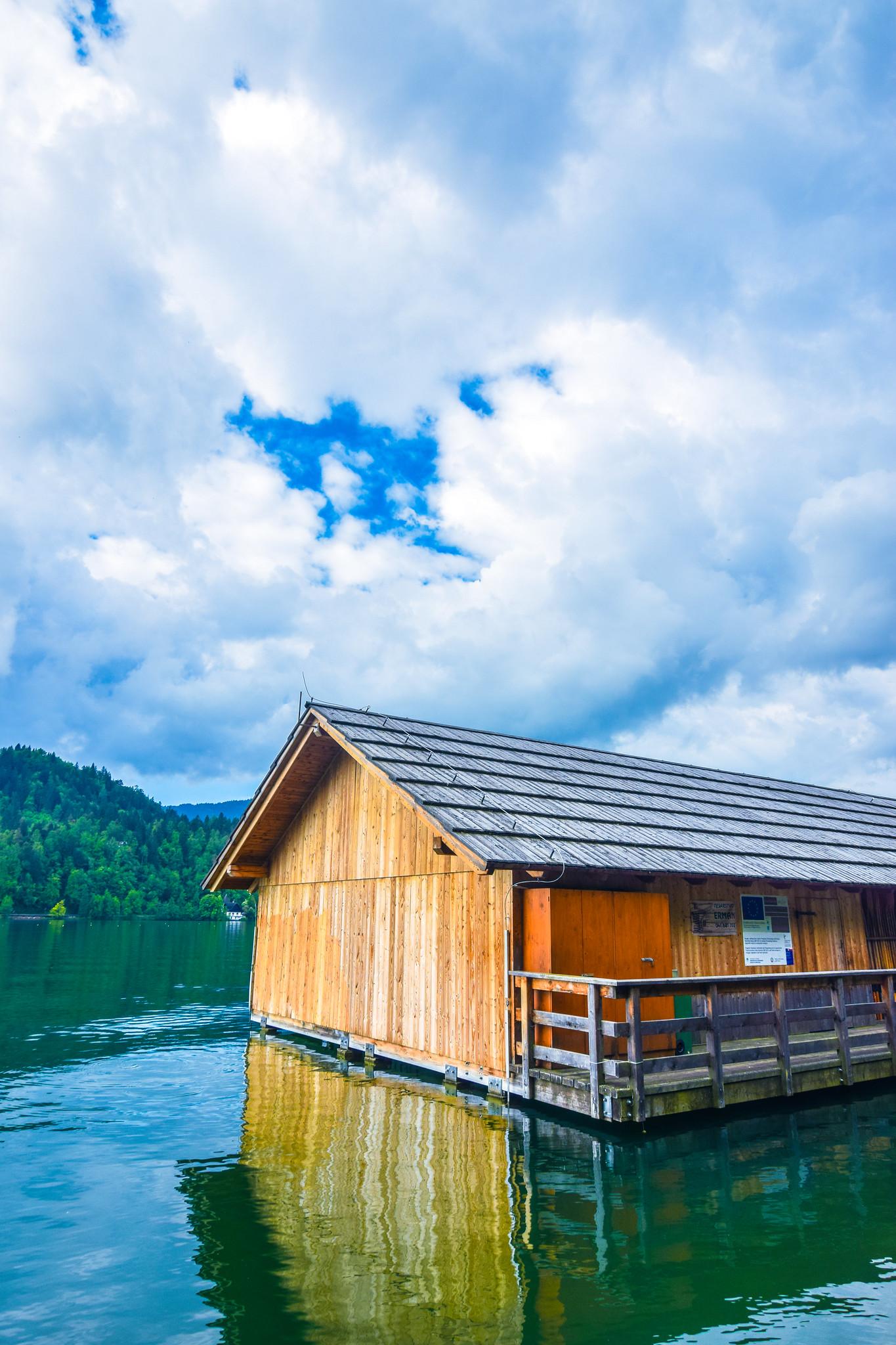 Vintgar Gorge
From Bled you can take a short trip via bus, taxi or just go biking to Vintgar Gorge (Soteska Vintgar). An inexpensive but valuable experience to immerse yourself in the lively nature of Slovenia. Beware the gorge can be filled with visitors, so come a bit early and avoid chances that the path inside is jammed by walkers sometimes.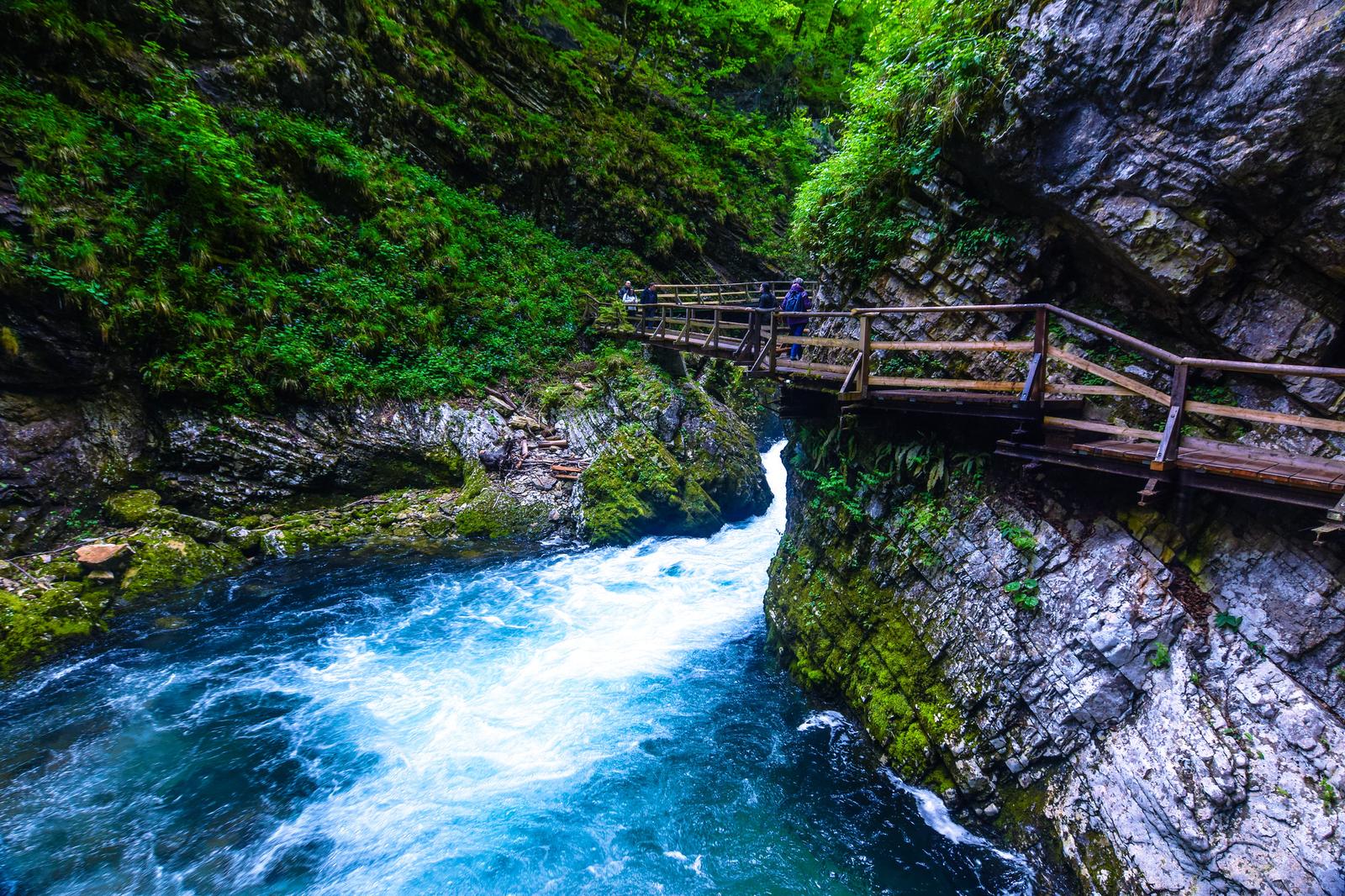 It's a bit colder and damper while being inside the gorge, so prepare yourself a windbreaker jacket.
The gorge is 1.6km long, so walking until you can see a stone bridge over the head, which about marks the end of the trip; reaching there, you will need to backtrack to the starting point using the same path. Other indications are that the scene's infused with sunshine from the open sky and there's a waterfall at the end of the stream.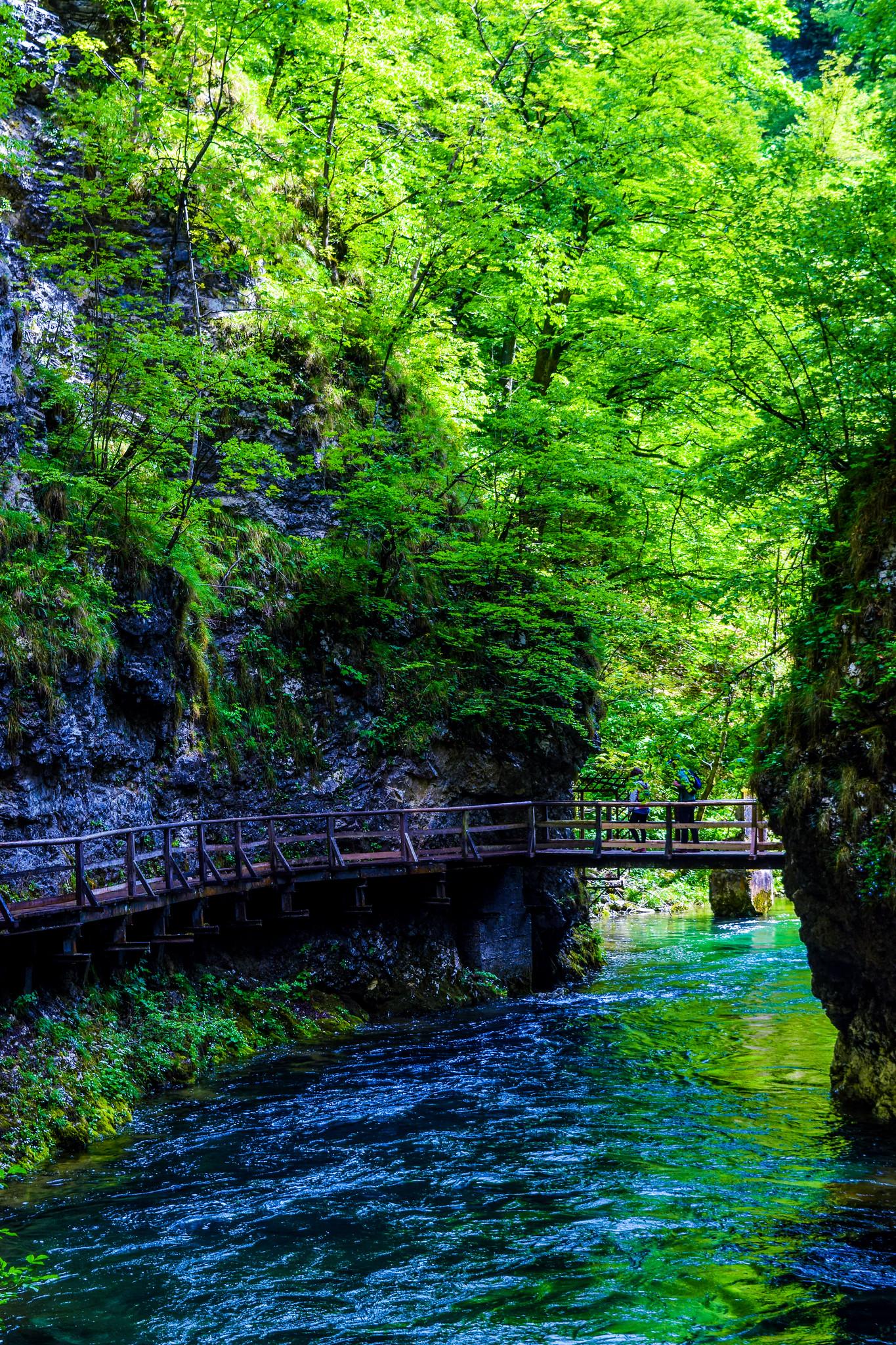 Bled Castle
Also written in Slovene as Blejski Grad, the castle was built back from the 11th century, and nowadays acting as an important hosting place for numerous political and official events. Bled may not be as small and insignificant as it seems, on the contrary it has held a particularly crucial position throughout the history of Slovenia.
So I had a cup of coffee and enjoyed the panoramic view from the castle's outdoor cafeteria. At this point the clouds looked as if they were just a few meters hovering above our heads.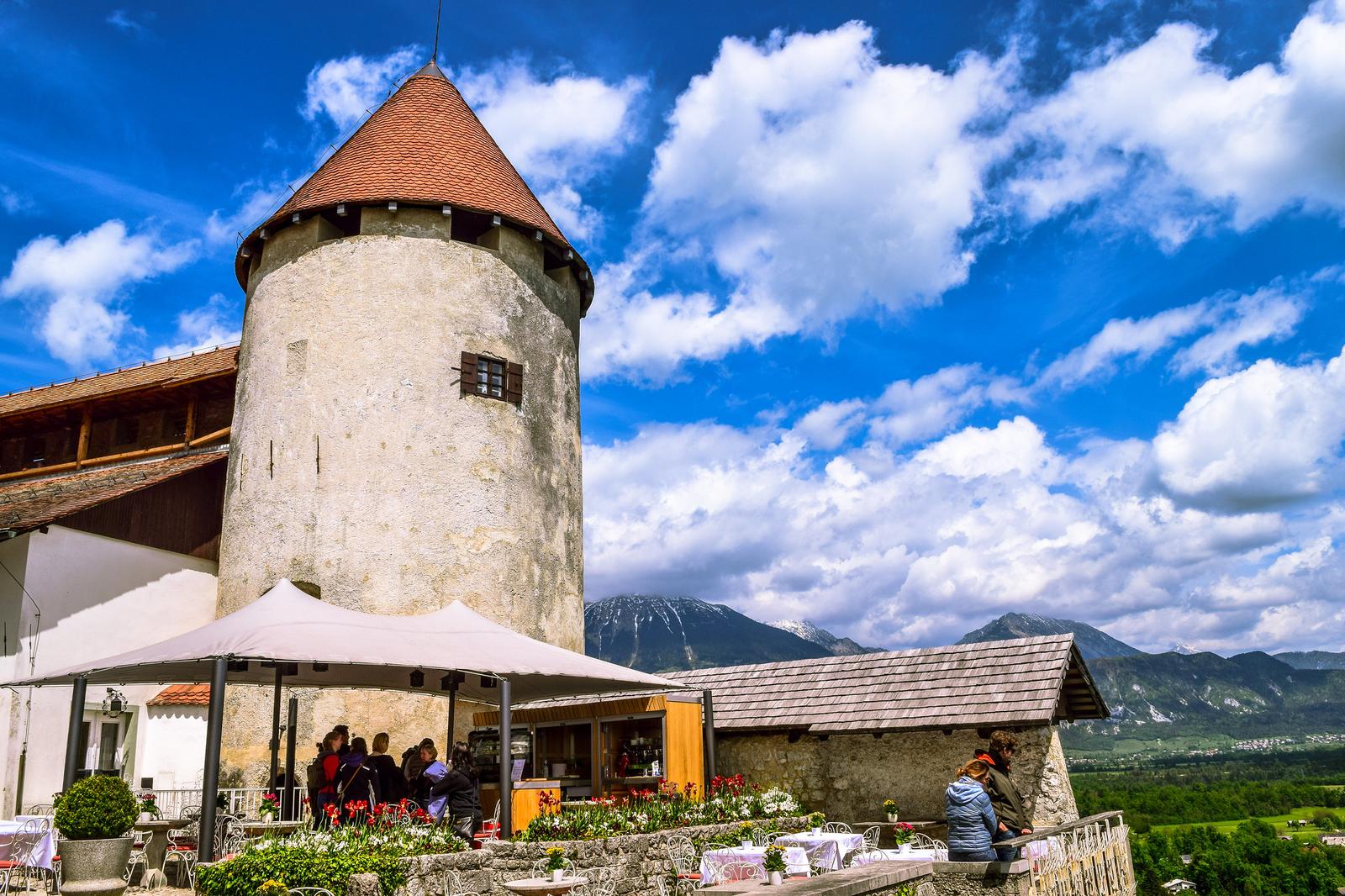 Chasing the Sun
As forecasted I would have been left only two hours before the clouds were coming and covering the mighty snow peaks, so I needed to quickly tour around the lake and grabbed the best shots before it's too late.
And that would be among the best missions I had accomplished during my past trips, thanks to advanced planning based on weather forecast. It taught me what treasuring the moment was like.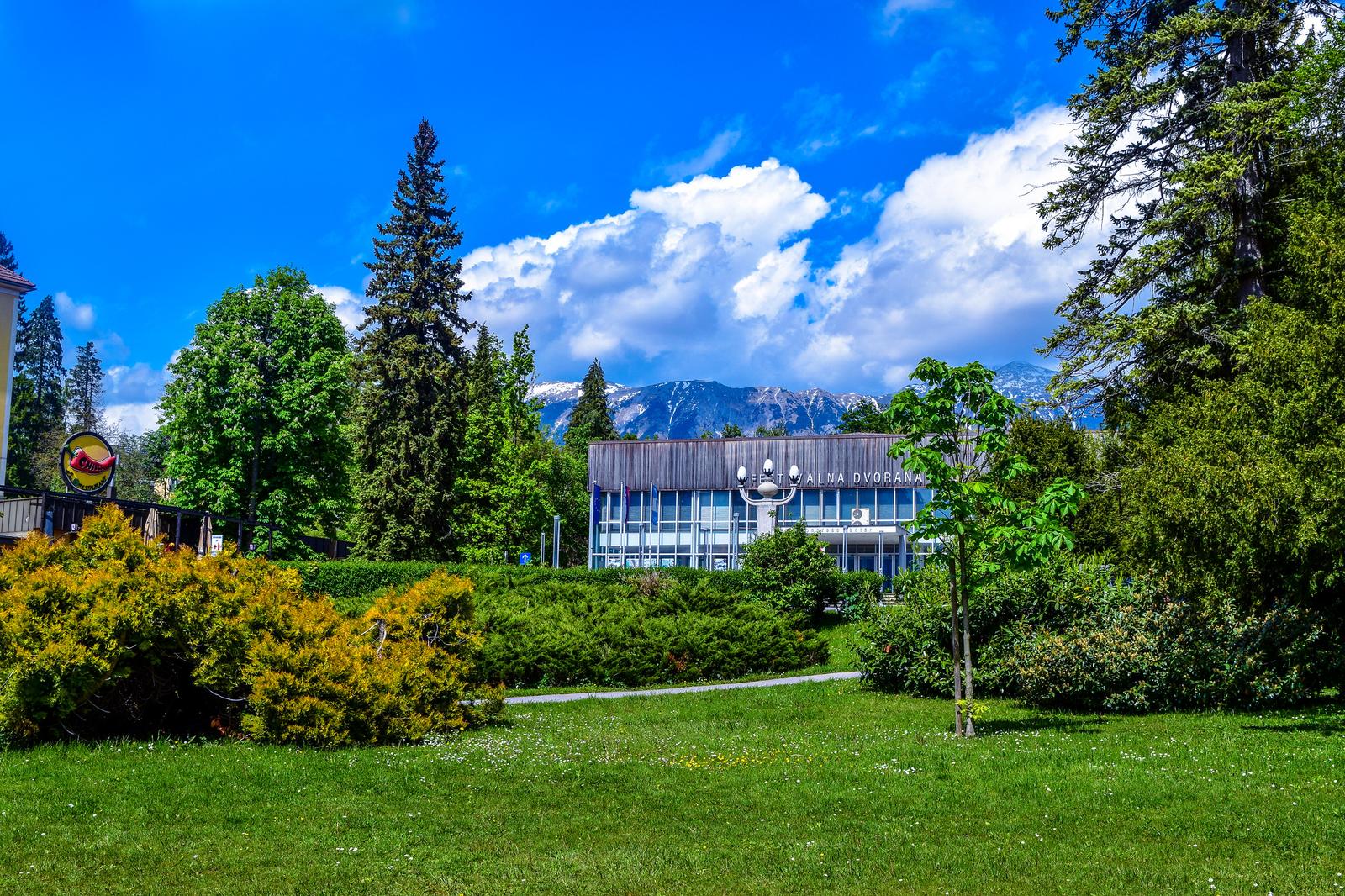 I shall always be thankful for the warm greetings those residents of Bled had presented to me, till the time I bid goodbye to the hostel's driver who fetched me to the train station. 5 stars should not be enough, and if I have opportunity to meet them again, yeah why not? And I hope our paths will cross each others again, my peer backpackers in Slovenia.