Uluwatu Temple
Comparing to my earlier trip to Borobudur, my trip to Bali came a bit unprepared and the ride was quite tough. As a solo backpacker, the most hateful aspect when traveling is transportation and accommodation, there you have to book services which overshoot your demand: hotel rooms with double bed size and taxis with 4 seats.
At least I had acquainted a friendly and helpful Blue Bird taxi driver who was accompanying me to Uluwatu, Nusa Dua and Tanah Lot. Taxi was not cheap though, but that's the best way as I had a limited days in Bali.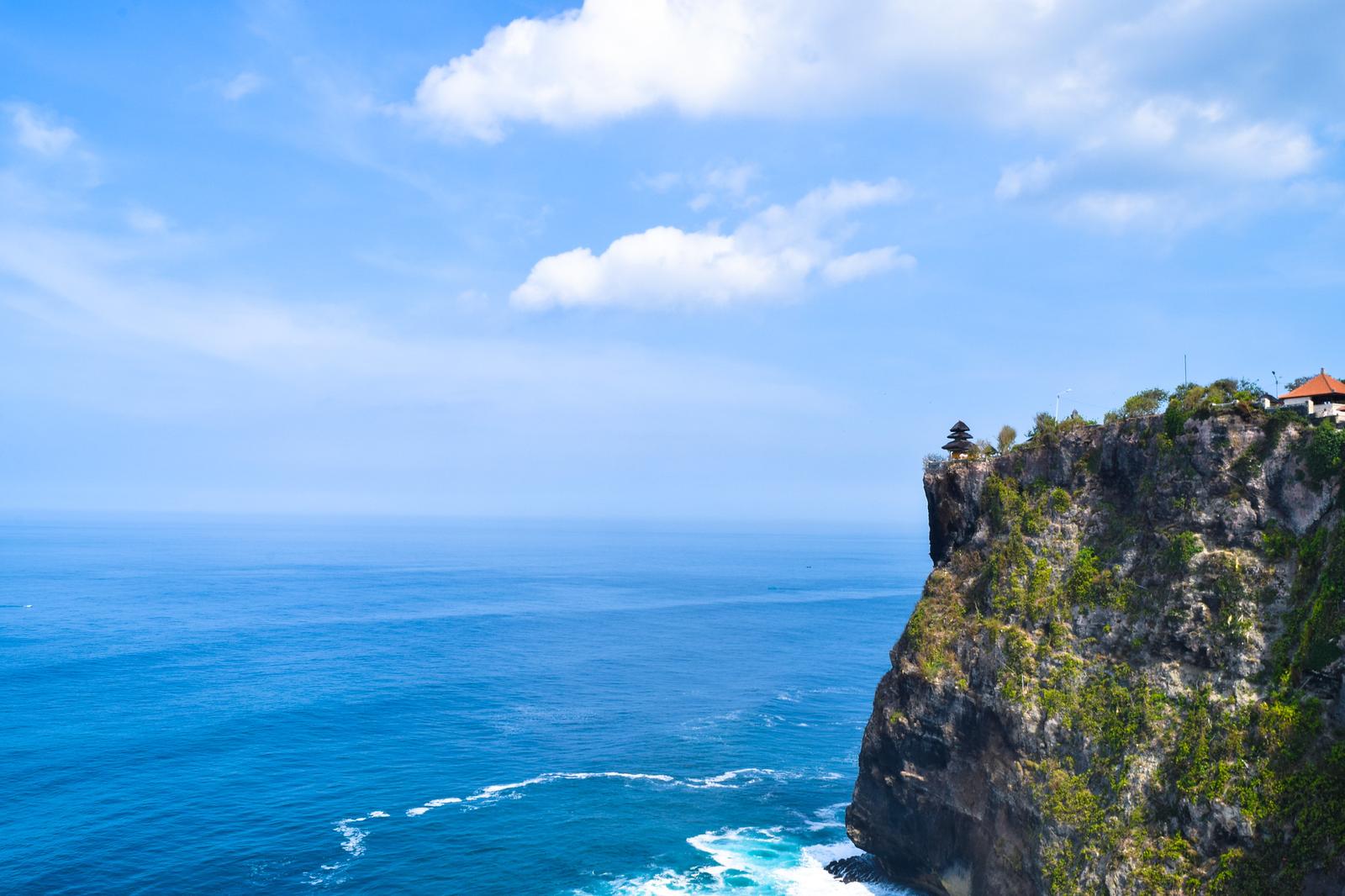 Uluwatu, located south-west of the peninsula, can be reached in one hour from Kuta, if traffic allows. The place is famous for surfing, and the Balinese Hindu temple, namely Pura Luhur Uluwatu Temple.
My first impression when arriving at Uluwatu was how strongly the wave broke and collided into the rocky cliff, compared to the boringly silent sea of Singapore. The open space is tremendously gorgeous, without any sight blockers. My simple advice is, please do not waste this golden chance to let your mind and your heart free.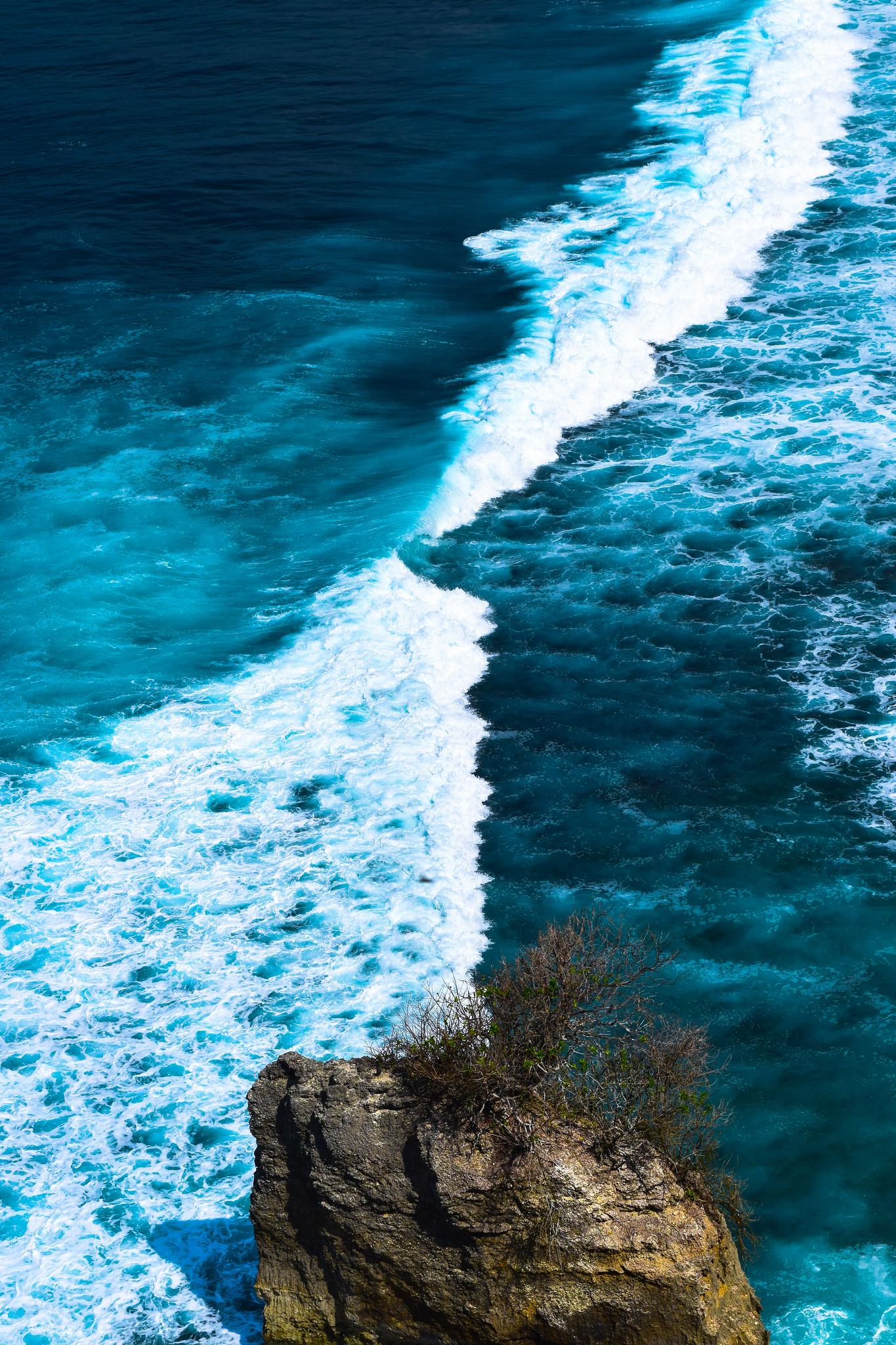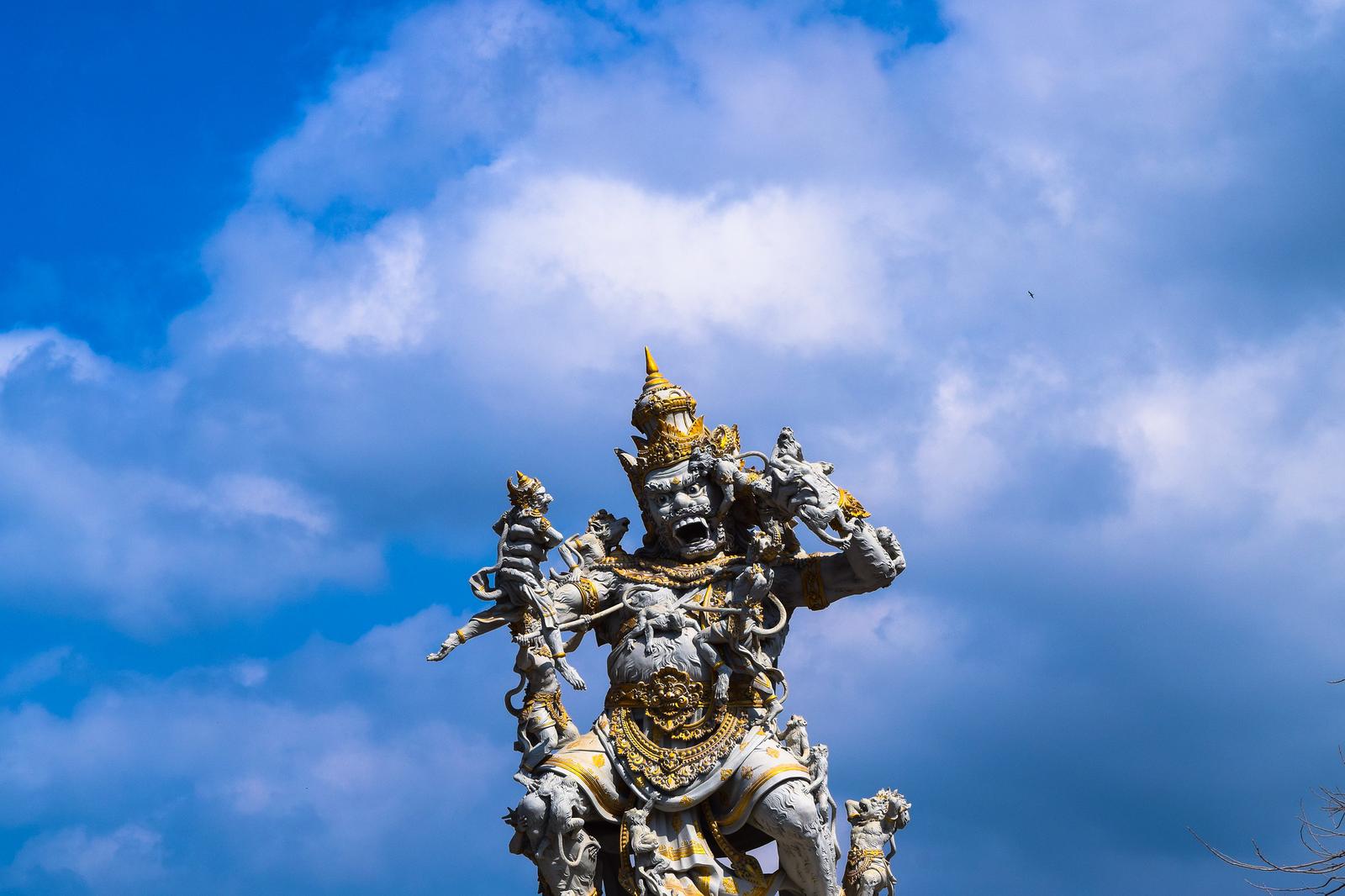 Both Uluwatu and Tanah Lot are great spots for sunset appreciation. I went to Uluwatu in the morning, so I missed the well-known Kecak dance performed at nightfall. Nevertheless, the Tanah Lot sunset thereafter was worth my decision, as it should be the most dramatic one I have ever witnessed.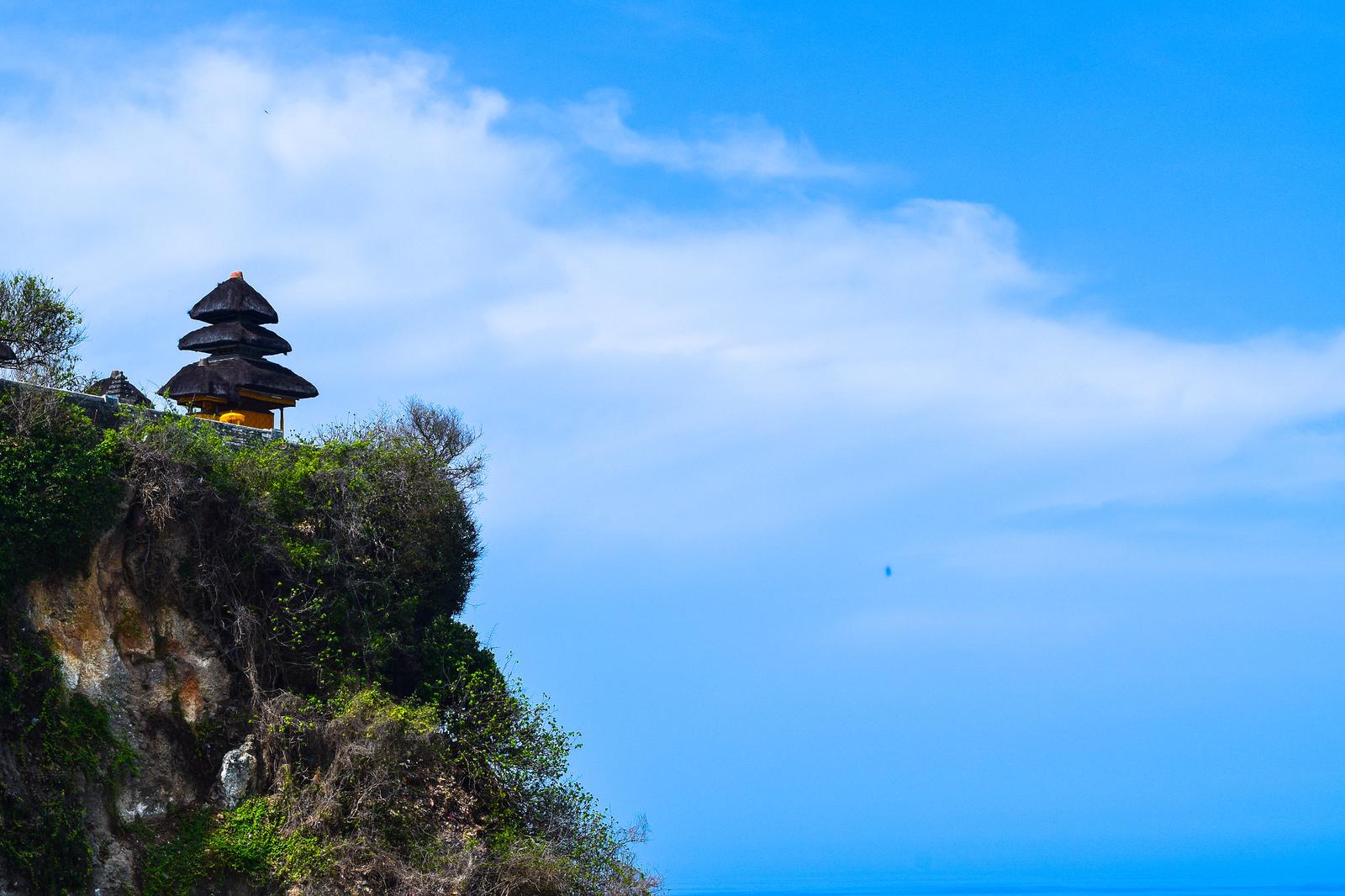 Tanah Lot
From Kuta to Tanah Lot is around one hour driving, and the only street to get there is not good enough for a smooth ride, and traffic jam occurs very probably. Remember to settle with your driver when and where you will come back after sunset, otherwise you will be getting stuck there at night.
There are two sites to pay attention to, the first is Batu Bolong Temple sitting on top of a rock arch, and the second is what-everyone-knows.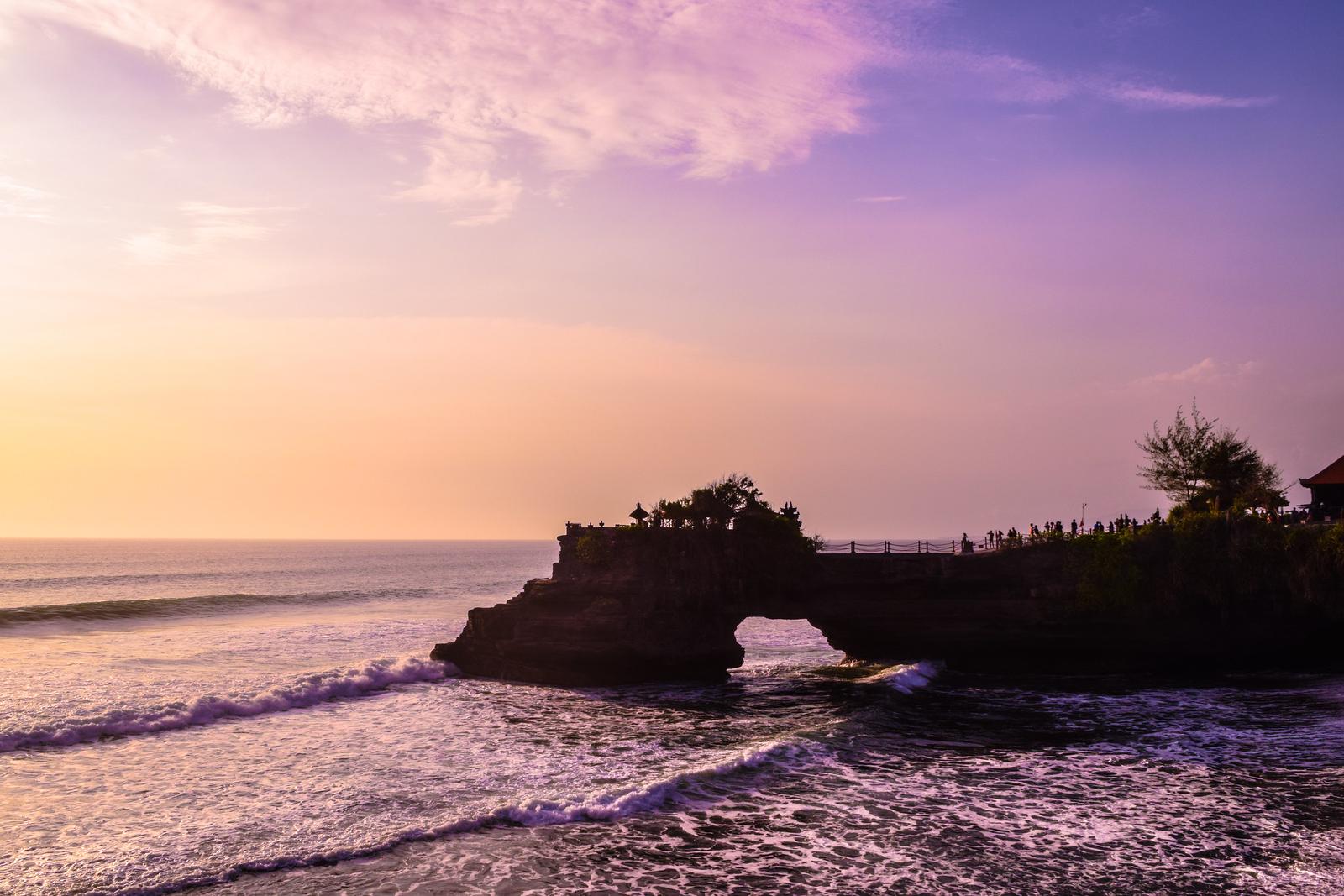 From Batu Bolong, you can have a complete view of Tanah Lot from afar, plus tasting the sea breeze whenever the waves viciously attack the cliff.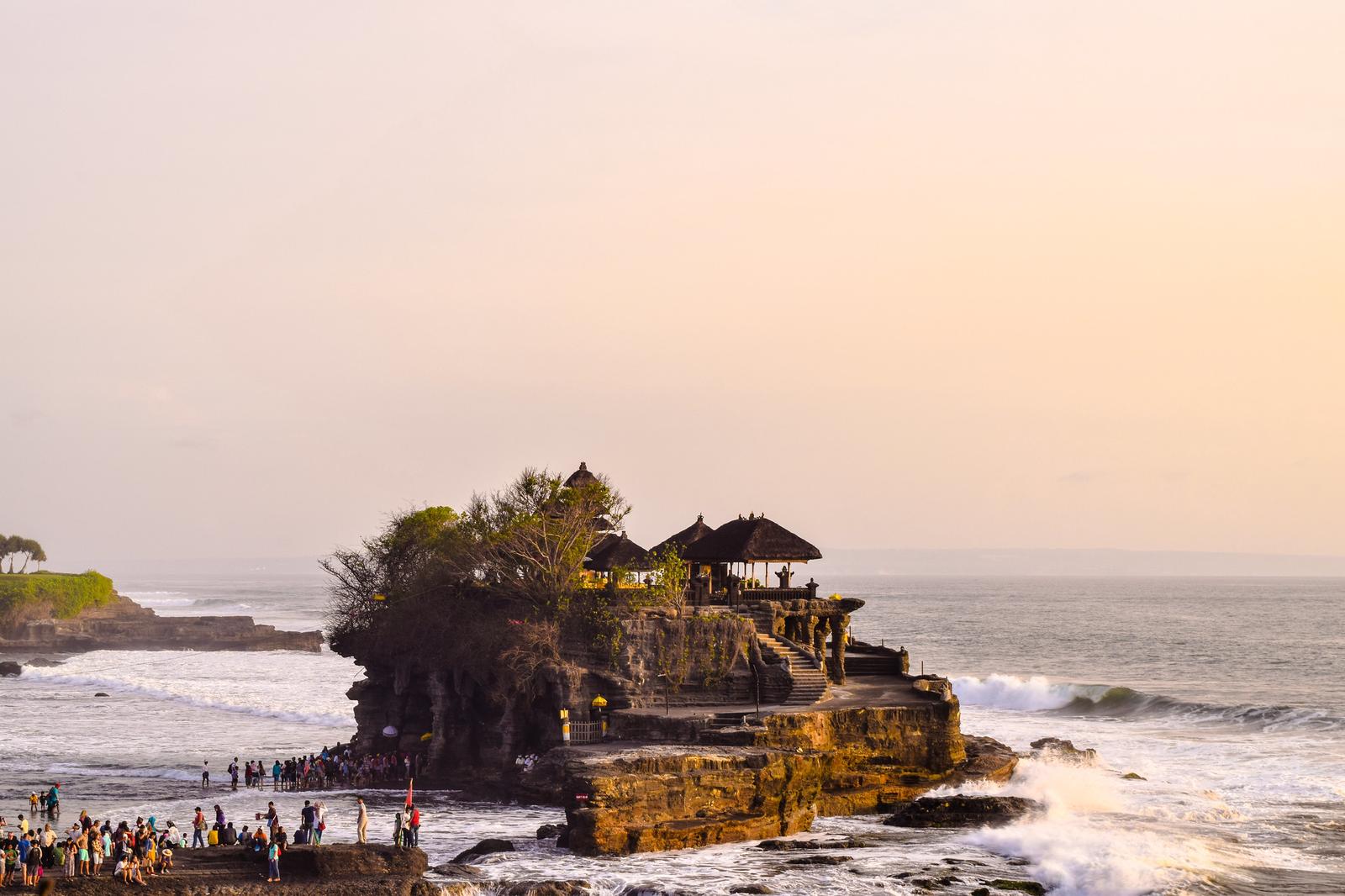 How gorgeous the sunset was, indeed I felt fortunate to be there in a clear day, with impressive clouds complementing the panoramic frame.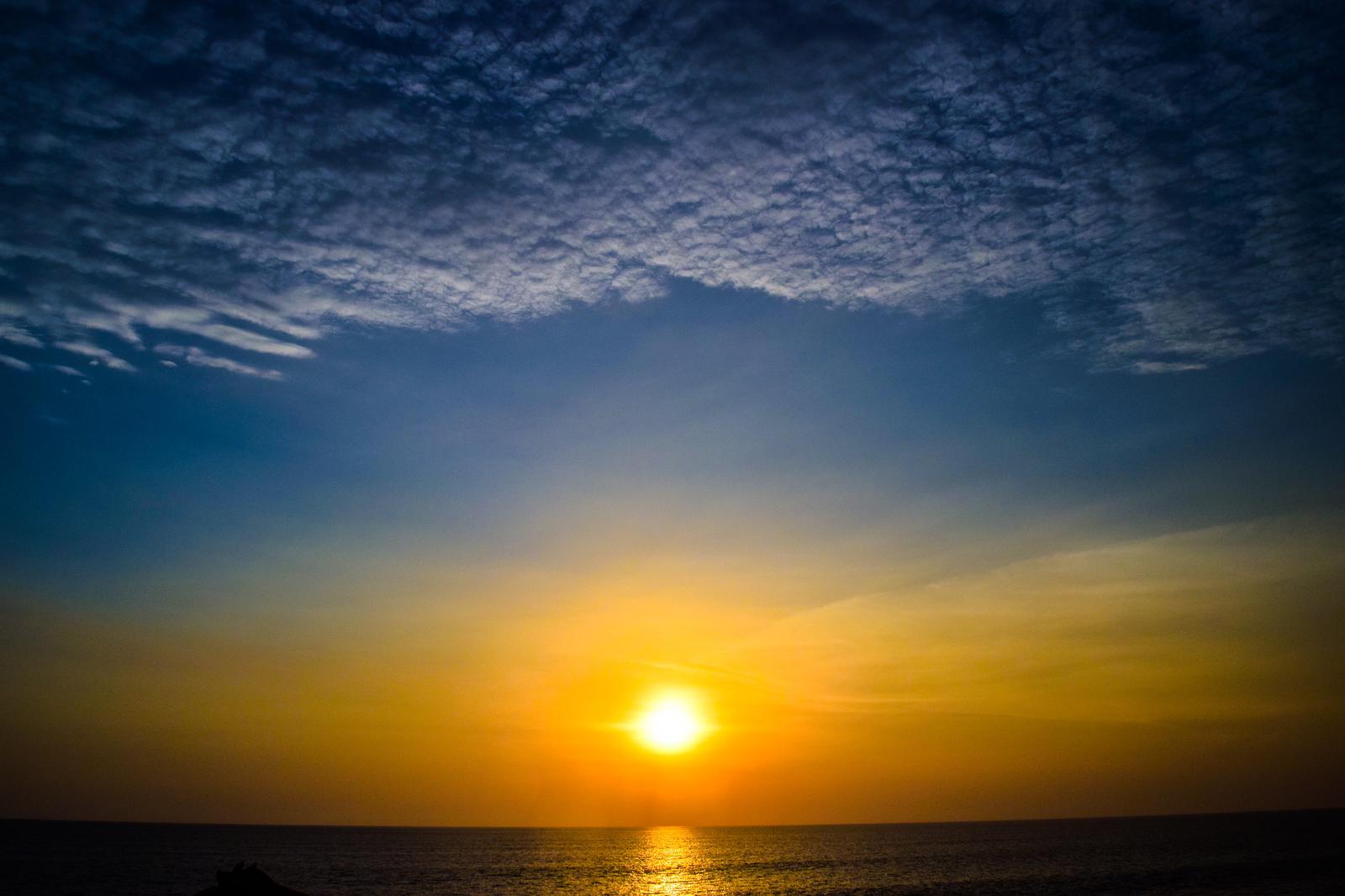 The color transition at this golden time spot, was magnificent, as usual. What made this sunset really stand out, I think, was the silhouette of this courageous temple imprinted on the backdrop. I can do that all days, all years, appreciating this masterpiece if I have a chance to live there.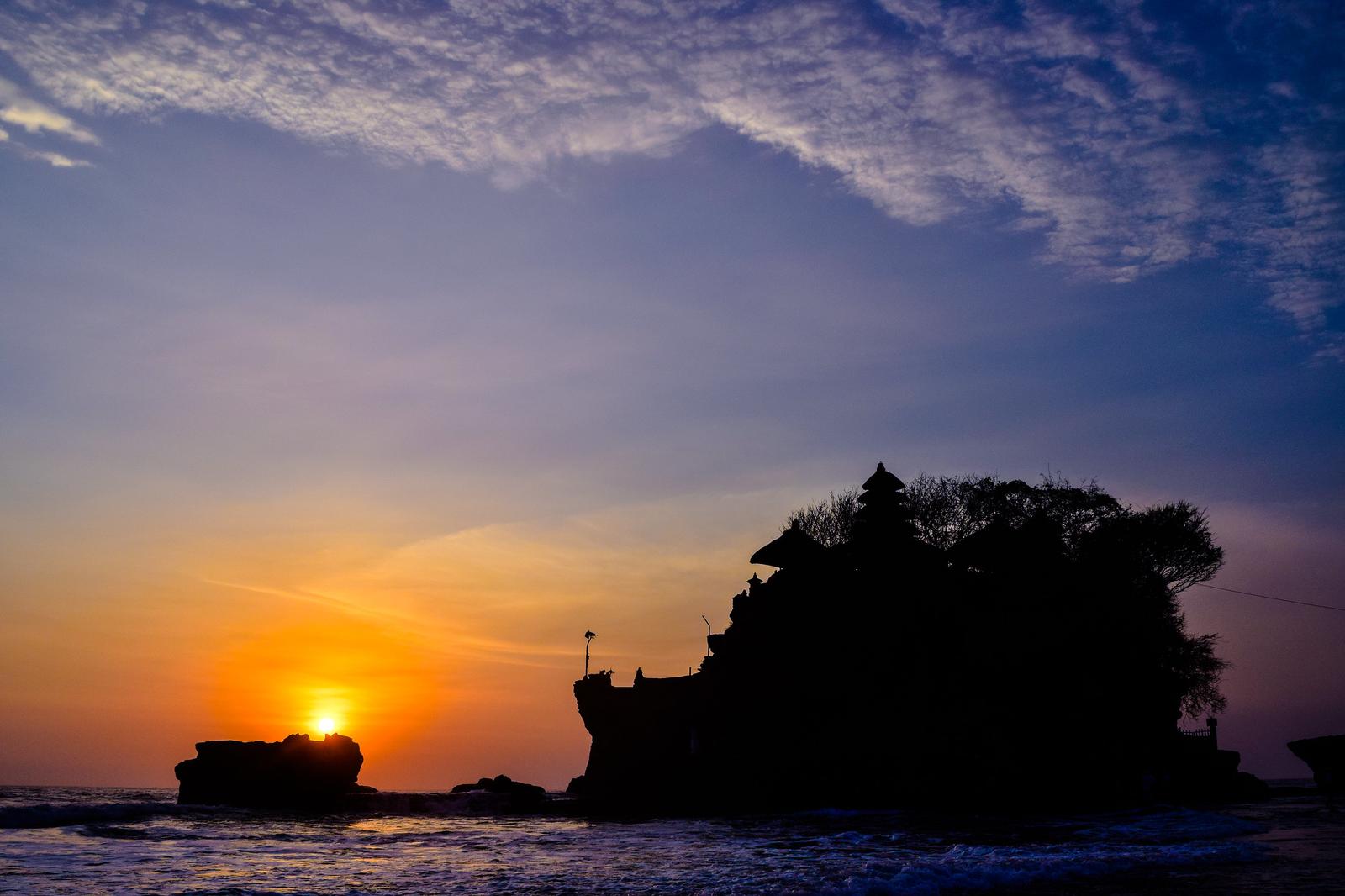 Try not to miss the moment when the rock seemingly swallows the sun. It's not difficult to find the right time, right angle.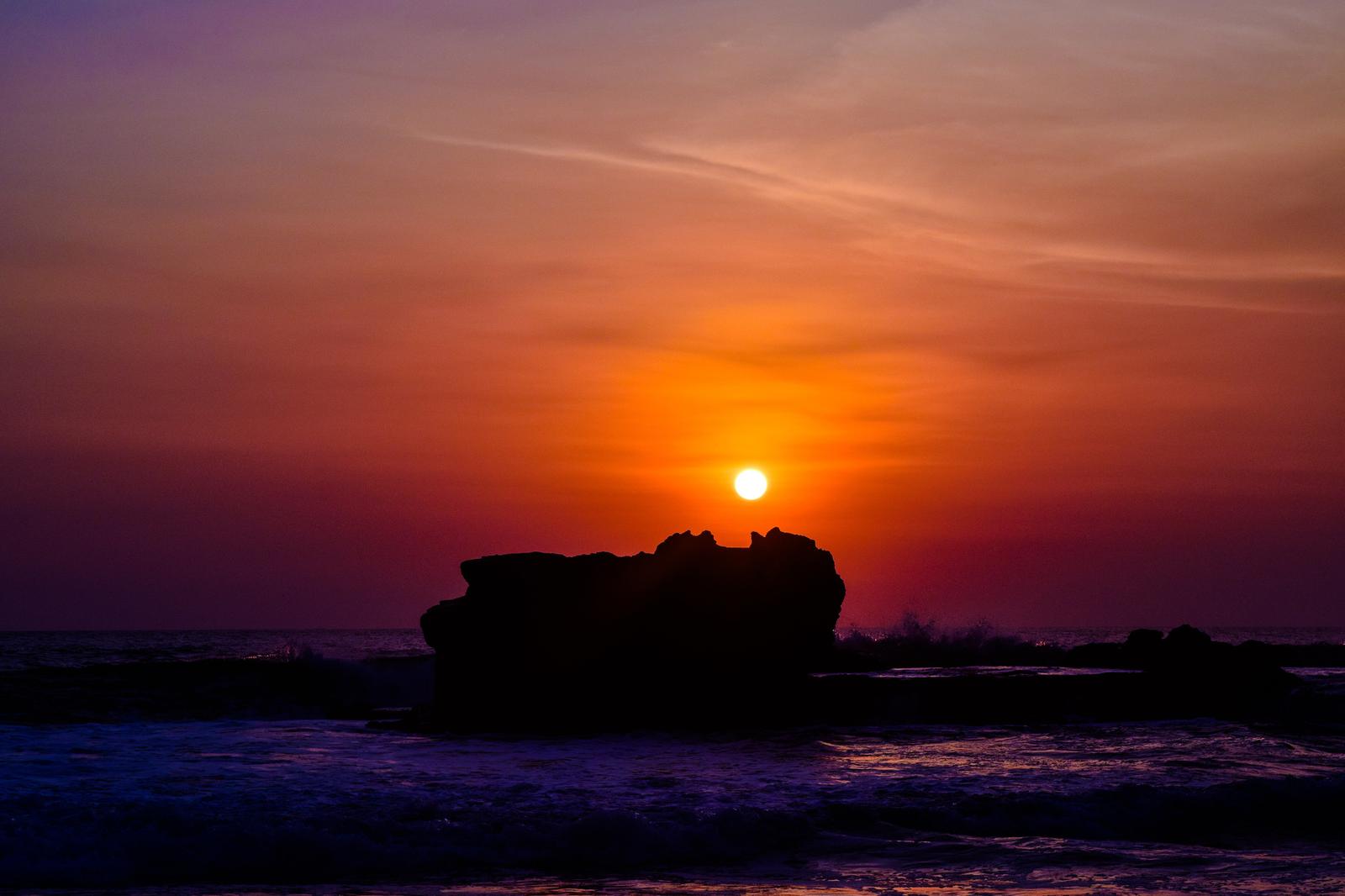 There were lots of people like me, willingly spent their effort anticipating the sunset disregarding their feet getting wet. The certainly bad part was that I had forgotten to bring my tripod for a typical long-exposure shot.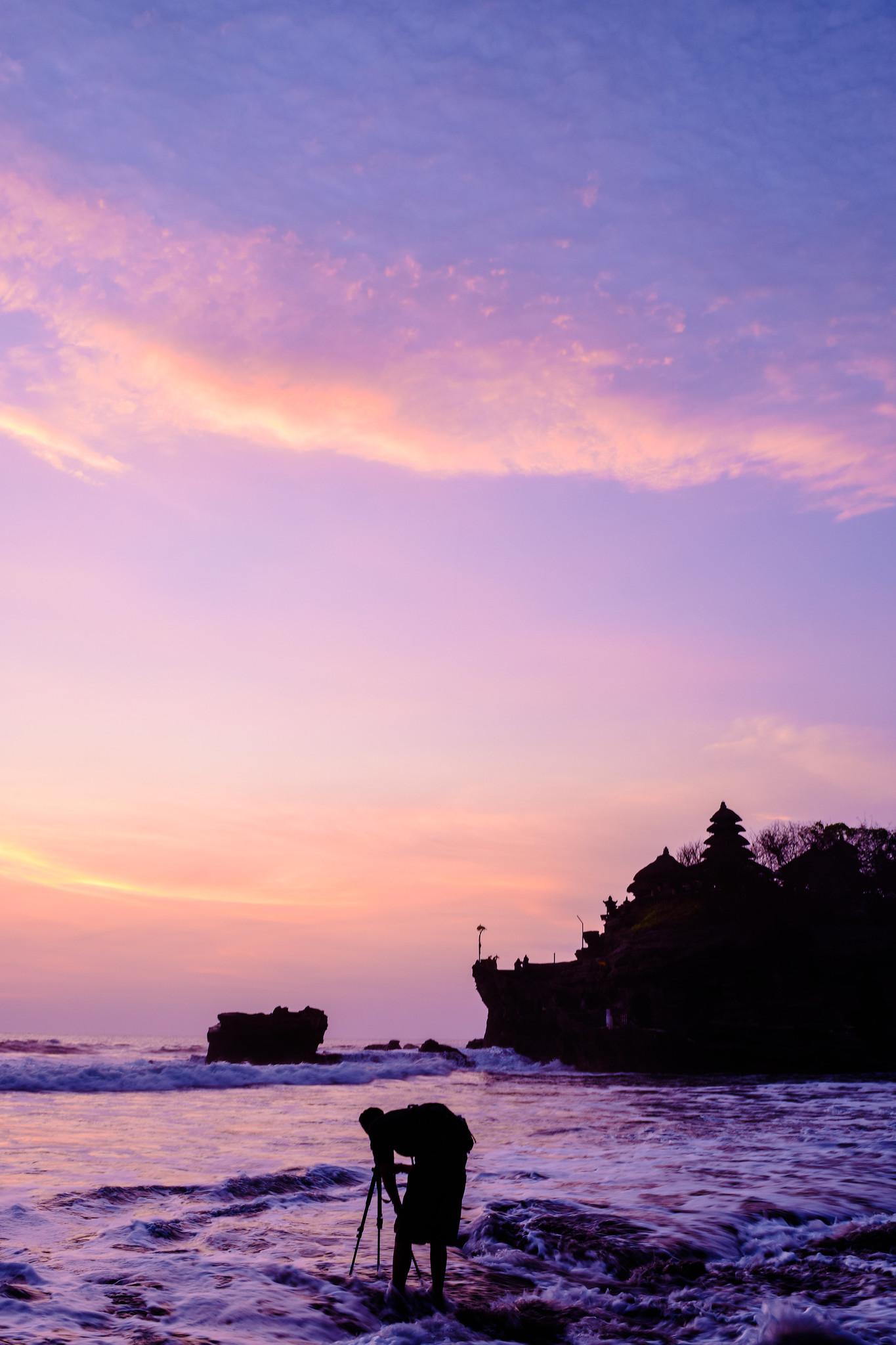 Time to say goodbye to Tanah Lot and hurry to my taxi. The journey back to Kuta might even cost more time due to darkness and busy road.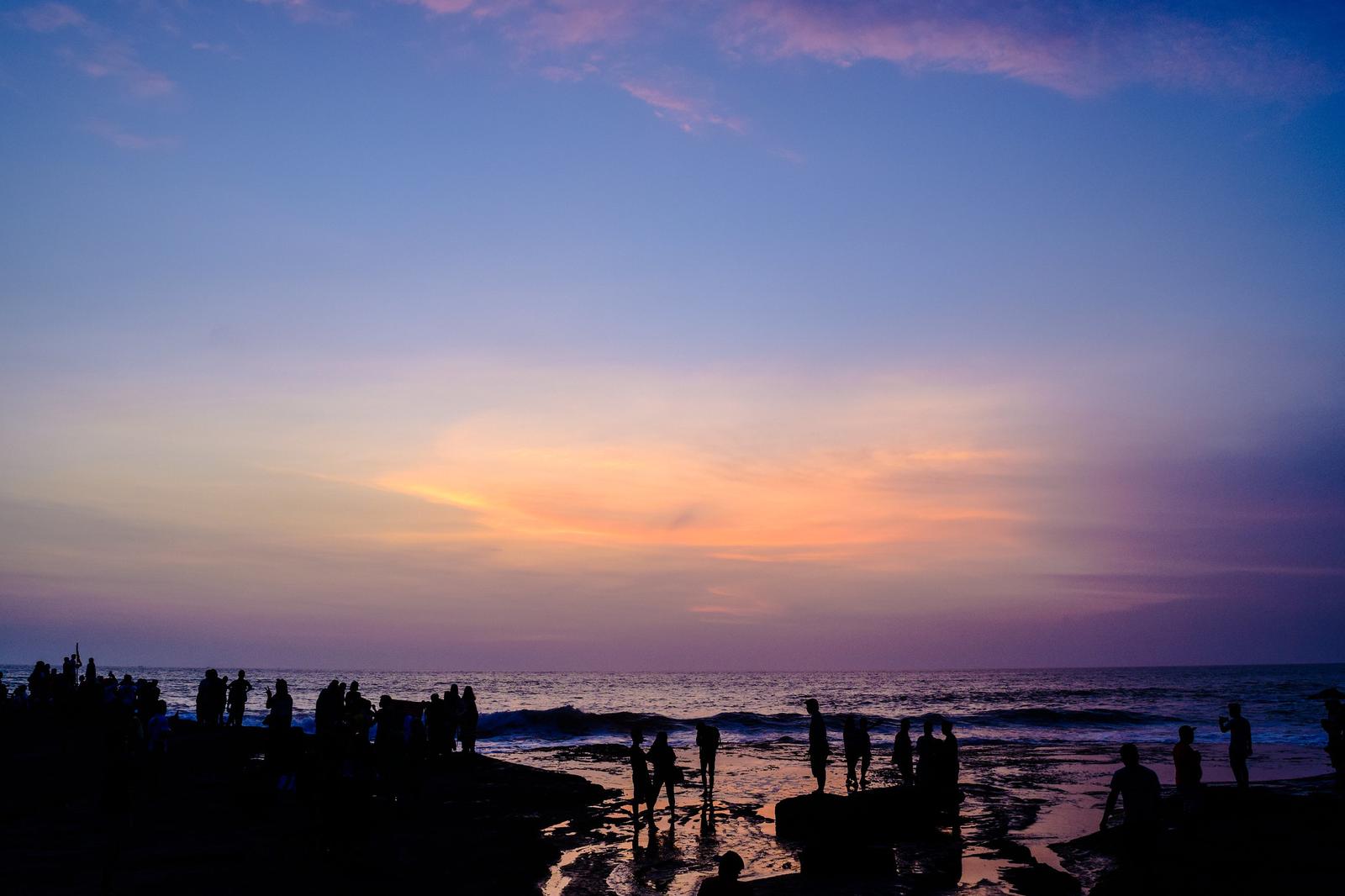 Ubud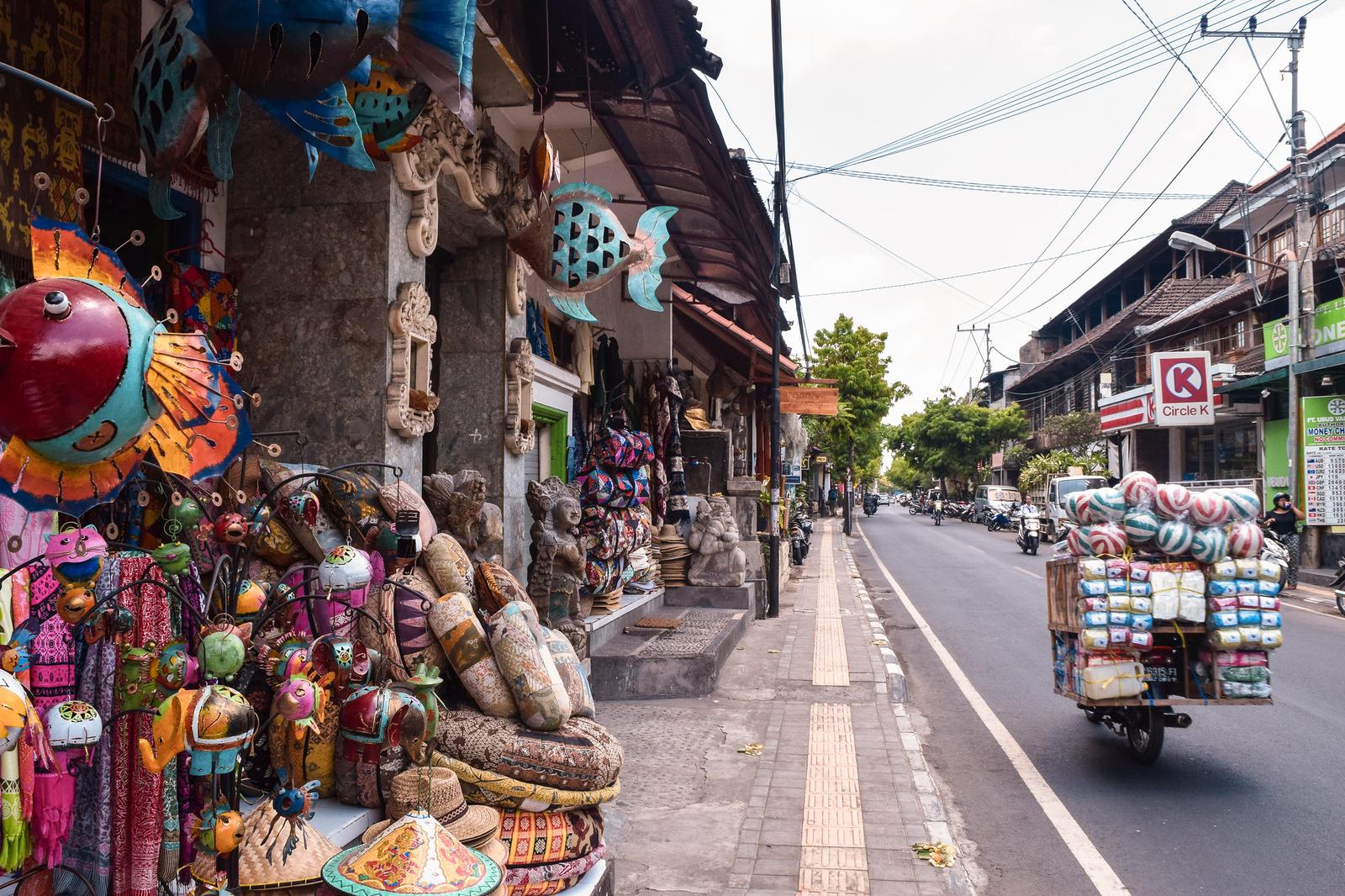 To me Bali seems a bunch of touristy ripoffs, the prices are marked higher than in other South East Asia destinations, from hostel, food to transportation. Perhaps they are to match Australian cost of living, as sometimes you may encounter more Aussies than the locals there. A taxi for long-distance trip costed me around 1.5 times more than in Yogyakarta, and taxi in Kuta was especially expensive that looking at the meter could cause a heartbreak. Food-wise, the bill is as high as in Singapore.
Of course there are ways to save your pocket! At that time I bought a 1-day pass Kura-Kura Bus that enabled unlimited travel around Kuta, Legian, Seminyak, Jimbaran, and especially to Ubud, much cheaper and convenient.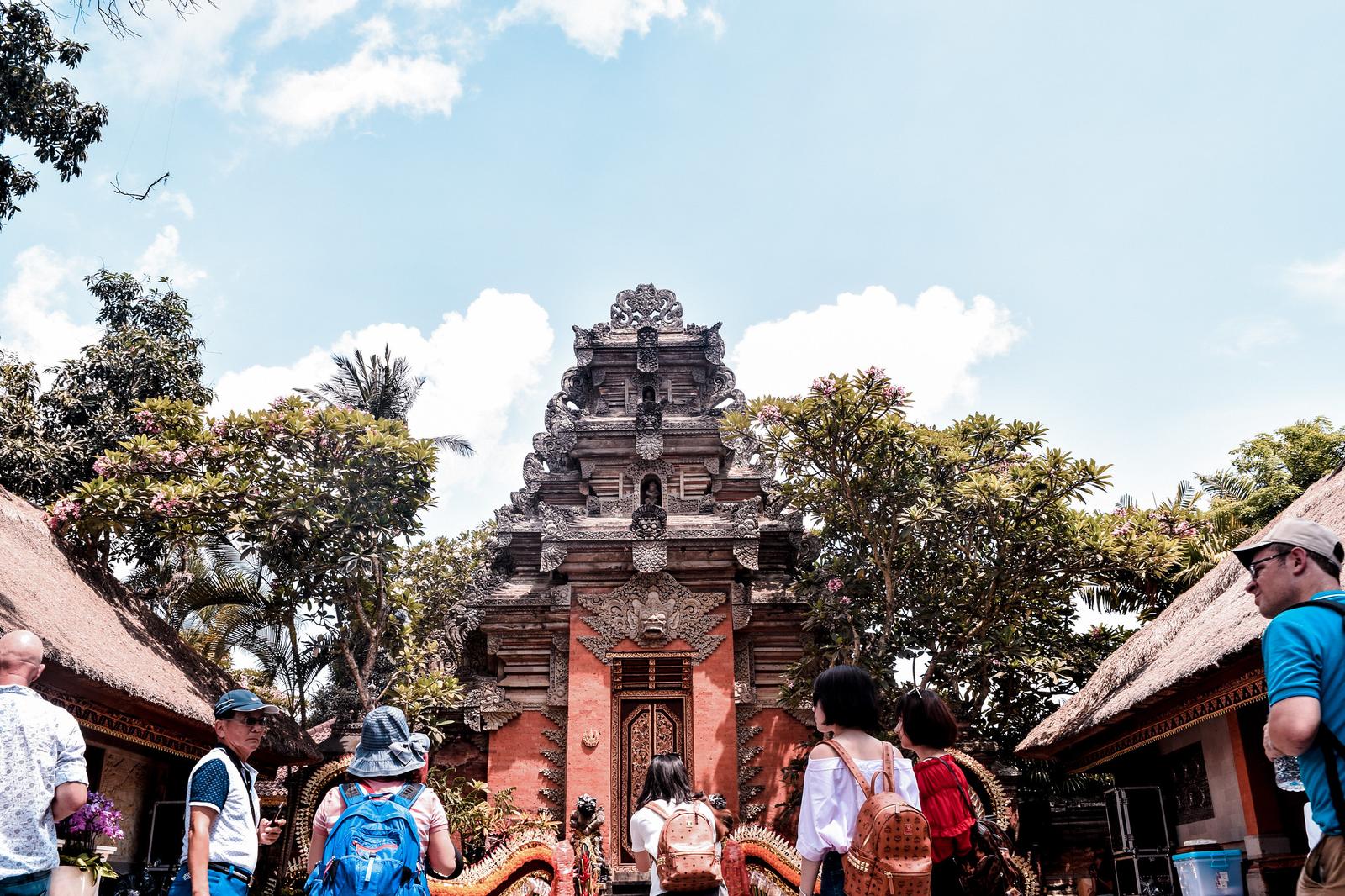 Think of Ubud as a getaway from the busy South Bali, think of Ubud as the cultural center of the island. From signature Balinese split gates (candi bentar) to rice terraces and charming ornaments, it would be a recommended choice for a more immersive experience with local lifestyle.
I must say Bali souvenirs, especially in Ubud, are the best ones I've ever seen for their demonstration of a really high level of craftsmanship. No ripoff at all, guaranteed.
My last footsteps in Bali were along the short trek of Campuhan Ridge Walk, which could be accessed via Pura Gunung Lebah Temple. At that time the weather was drying the grass patches and I reached there at noon, hence it's not the best experience achievable though. It's advised that you should enjoy it in the morning or late afternoon, and the green scenery would be really photogenic.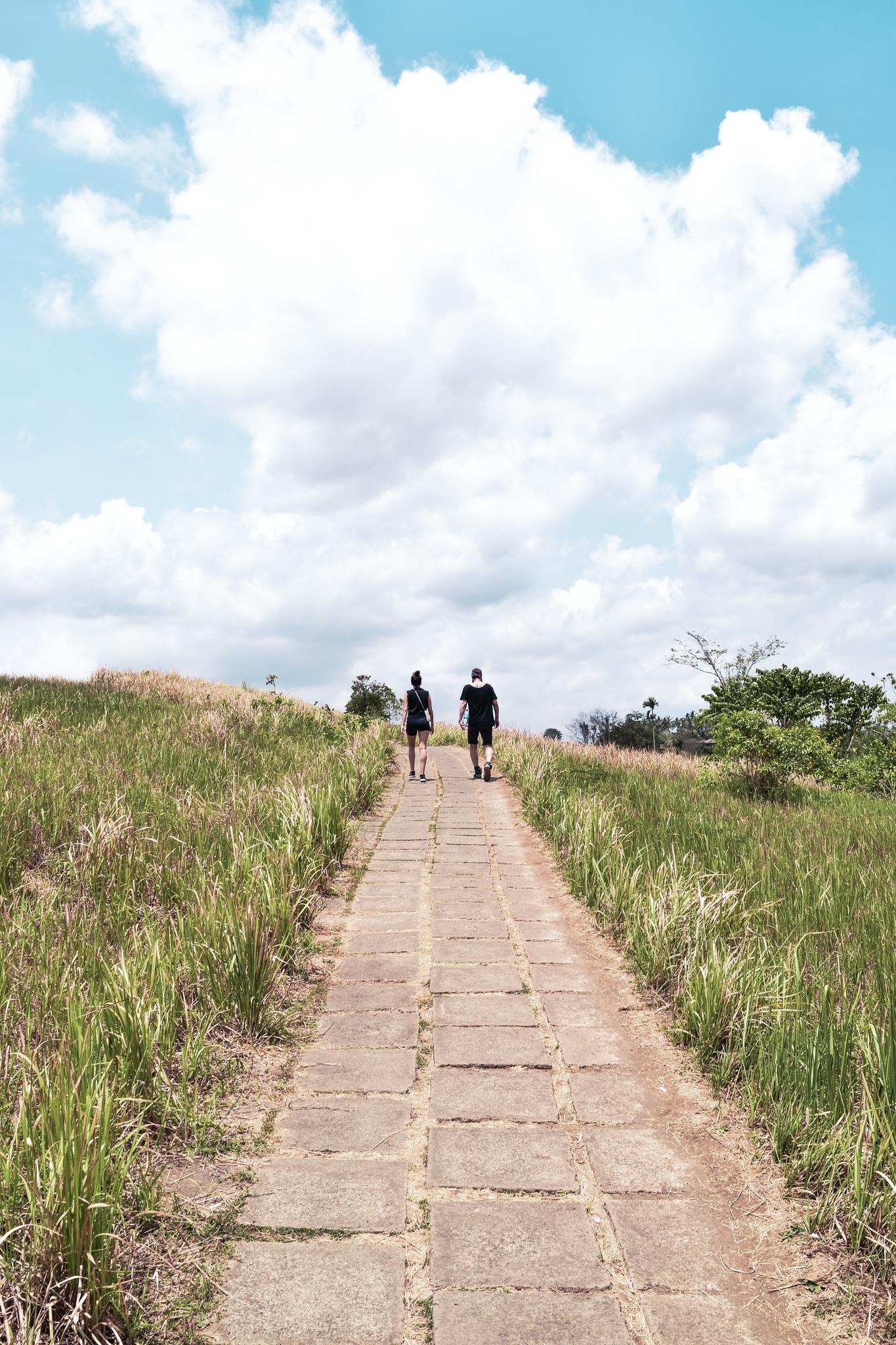 Last but not least, my trip in Bali was almost spoiled because of the volcano causing lots of flights to be cancelled. Fortunately enough, I had managed to buy a ticket via Jakarta to depart on time, somehow this event was even more memorable than the vivid pictures of Bali sunset.