That's not easy for me to recall my trip 4 years ago; as of 2019, I still refer Meteora and Pokhara as my two most favorite places which leave a profound imprint in my mind.
Meteora was surely a wise choice when I was planning the Greece trip. Greece is a uniquely beautiful country, it has mountains, it has sea, it has archeological sites, it has myths and legends. The culture is rich. A list of places which everyone outside Greece may have ever heard of: Delphi, Corinth, Thessaloniki, Crete, Rhodes, Mykonos, Zakynthos, Heraklion…, which seems endless. But still, I chose Meteora - the one possessing both cultural and natural values.
Meteora, Athens and Santorini constituted my route in Greece that year, forming a straight line where Athens was neatly the middle point.
Athens to Meteora
There is one train scheduled to depart at 8:20am and arrive at Kalabaka at 1:18pm, which is a perfect timing. You will have a great time discovering Greece's scenic panorama throughout the journey, though the train is not so fast and convenient. At that time I had a memorable chance to meet some nice locals; I remembered there was a historian named Panos, a university student from Trikala and a helpful lady named Maria. They conversed with each other in Greek and I was the only Asian alien in the coach, but at the end we felt open to one another and enjoyed our chitchat so much. Seemingly they were curious about a traveler visiting Greece when the country was struggling with their heavy public debt.
The First Day
Finally I reached Kalabaka, the town situated at the foot of Meteora peaks, right at noon; and because of that I caught a cold which would affect all of my days in Greece thereafter.
Whatever, it's easy to recognize the splendid scenery of Meteora at first sight: the sandstone peaks make their marks on the horizon.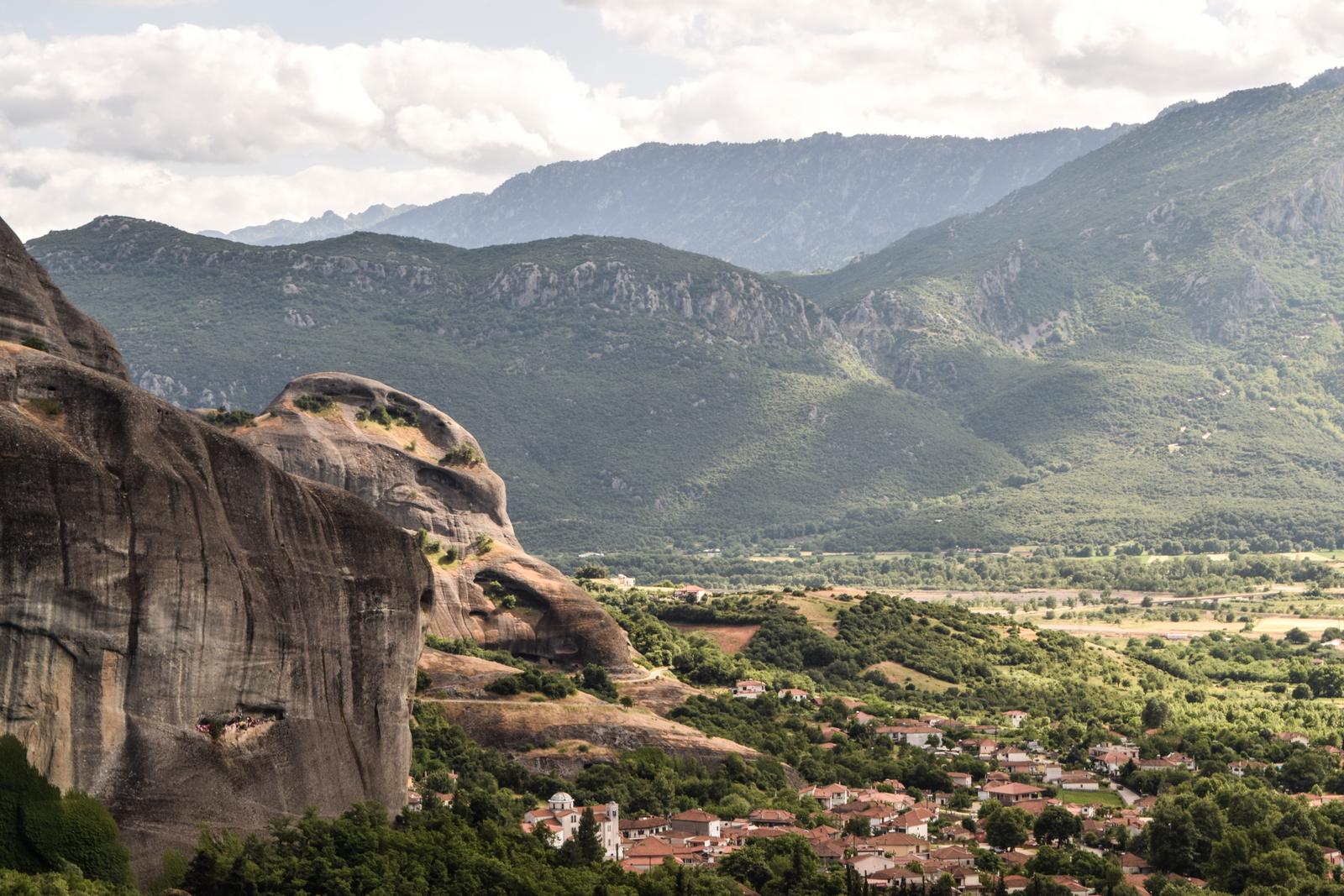 I had scheduled a 2-day tour with Visit Meteora, and they hadn't let me disappointed. As of 2019, Meteora has received 4.8 / 5 stars and Visit Meteora agency itself has 4.9 / 5 stars, which I think it's totally deserving. The price is not expensive, and what you receive is beyond your expectation for a toured trip; believe me, I'm a soloist traveler, so I rarely give some good reviews to a tour.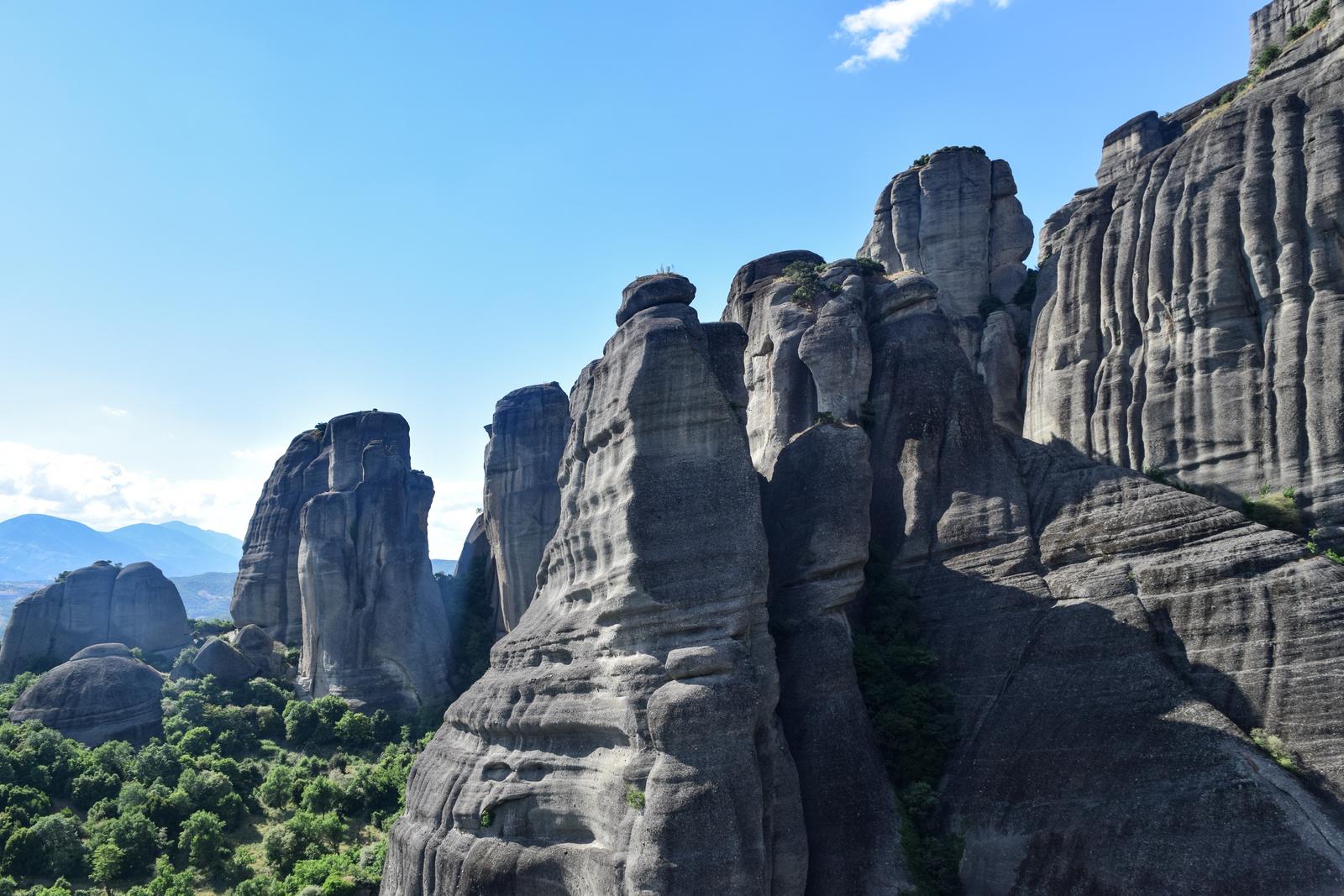 For the first hours we were passing by the unnamed low peaks and taught about the abandoned hermit caves.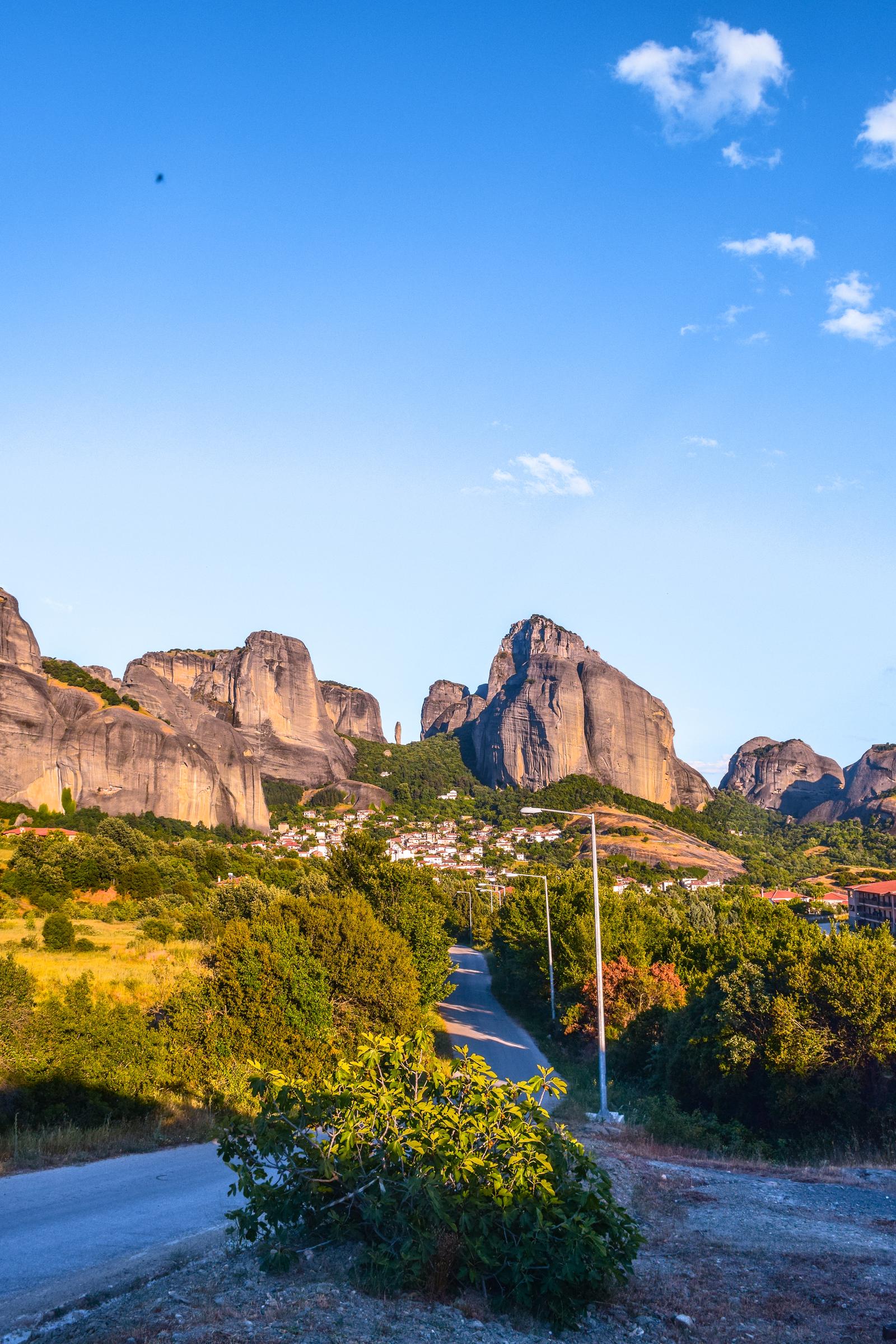 And then one by one destination gave us the 'wow' moments, either while we were riding the van through mountainous passes, or when we were looking at them floating in the air.
The Floating Monasteries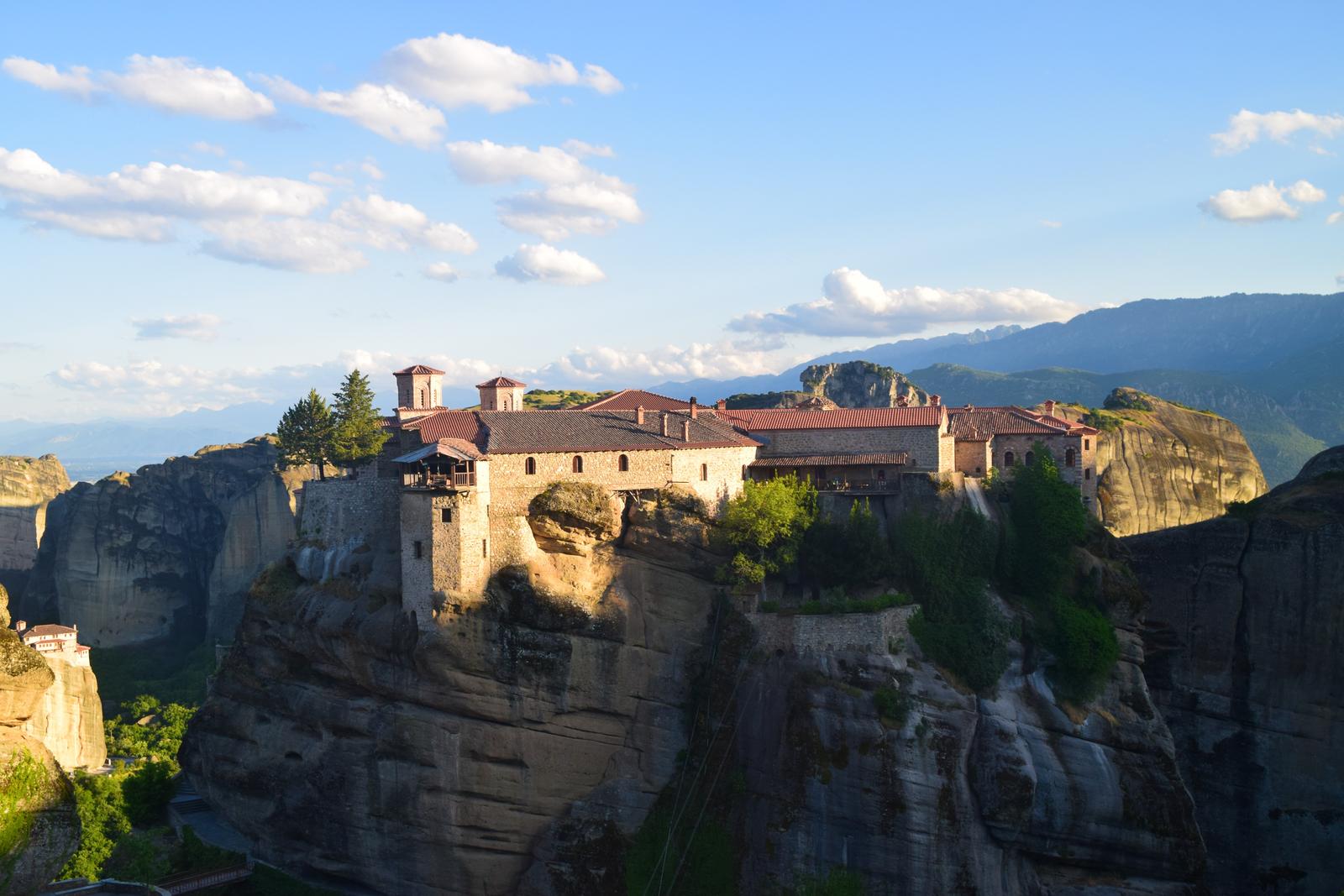 The driver parked our van by the quiet road, and gave us time to relish the picturesque scenery there. A true break from our noisy metropolitan daily life. What I could remember was that the sky was exceptionally clear, a typically Mediterranean feature in spring - summer.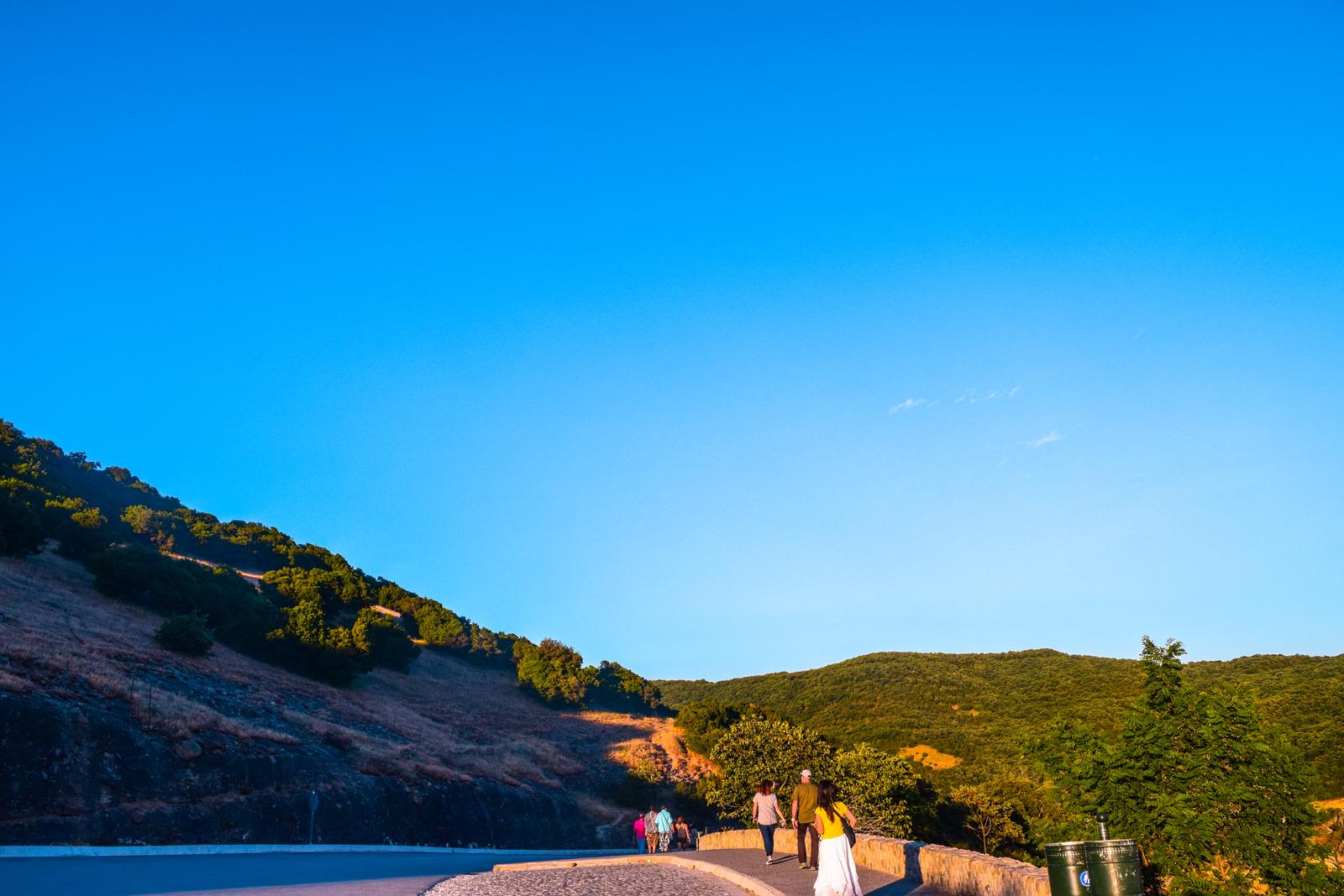 From that vantage point, we could see a small monastery located a bit further, which was Monastery of Rousanou, where we would be heading the next day.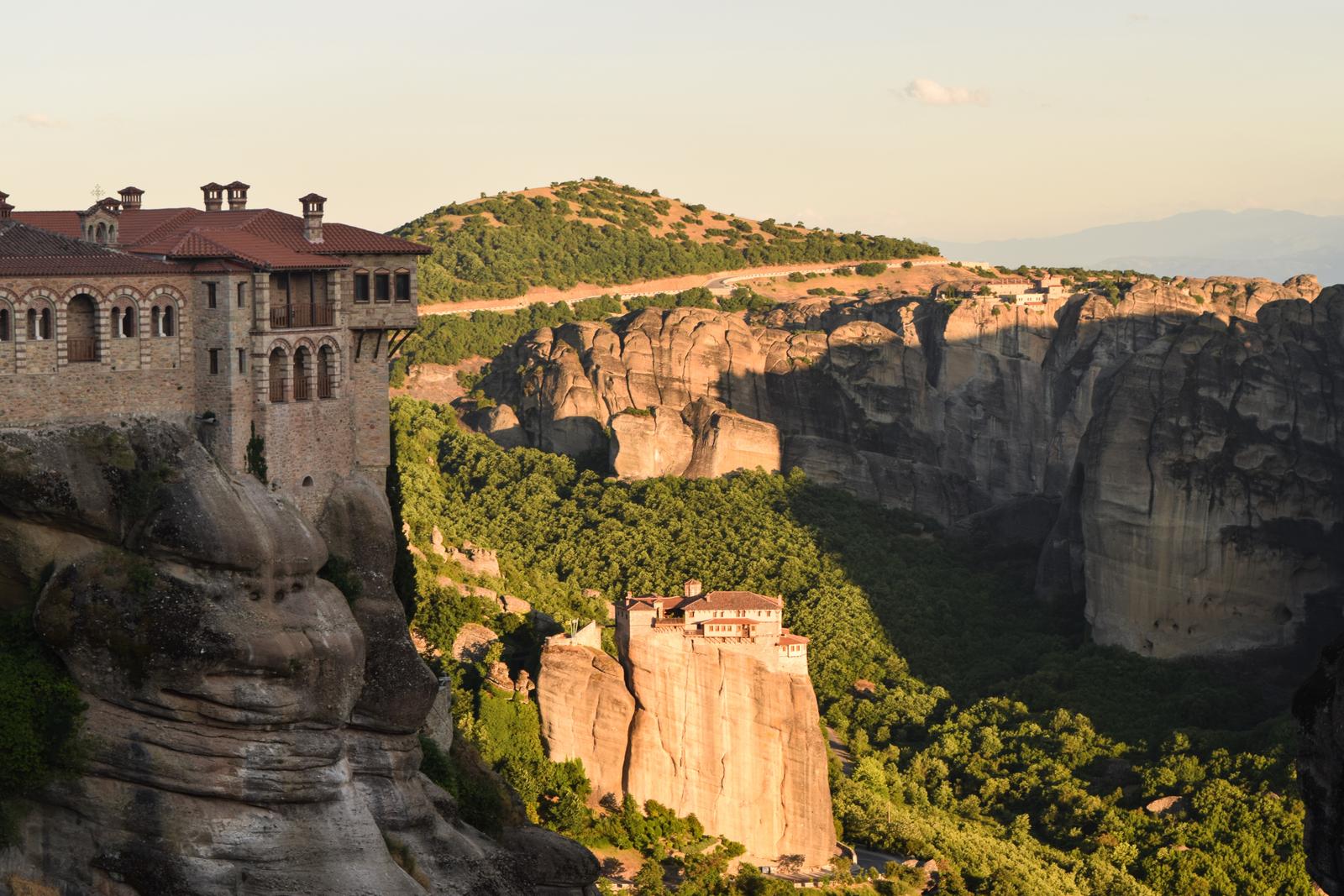 It was around 4pm, a sweet spot to capture wide range of colors. The driver dropped us off at Monastery of St. Nicholas Anapausas.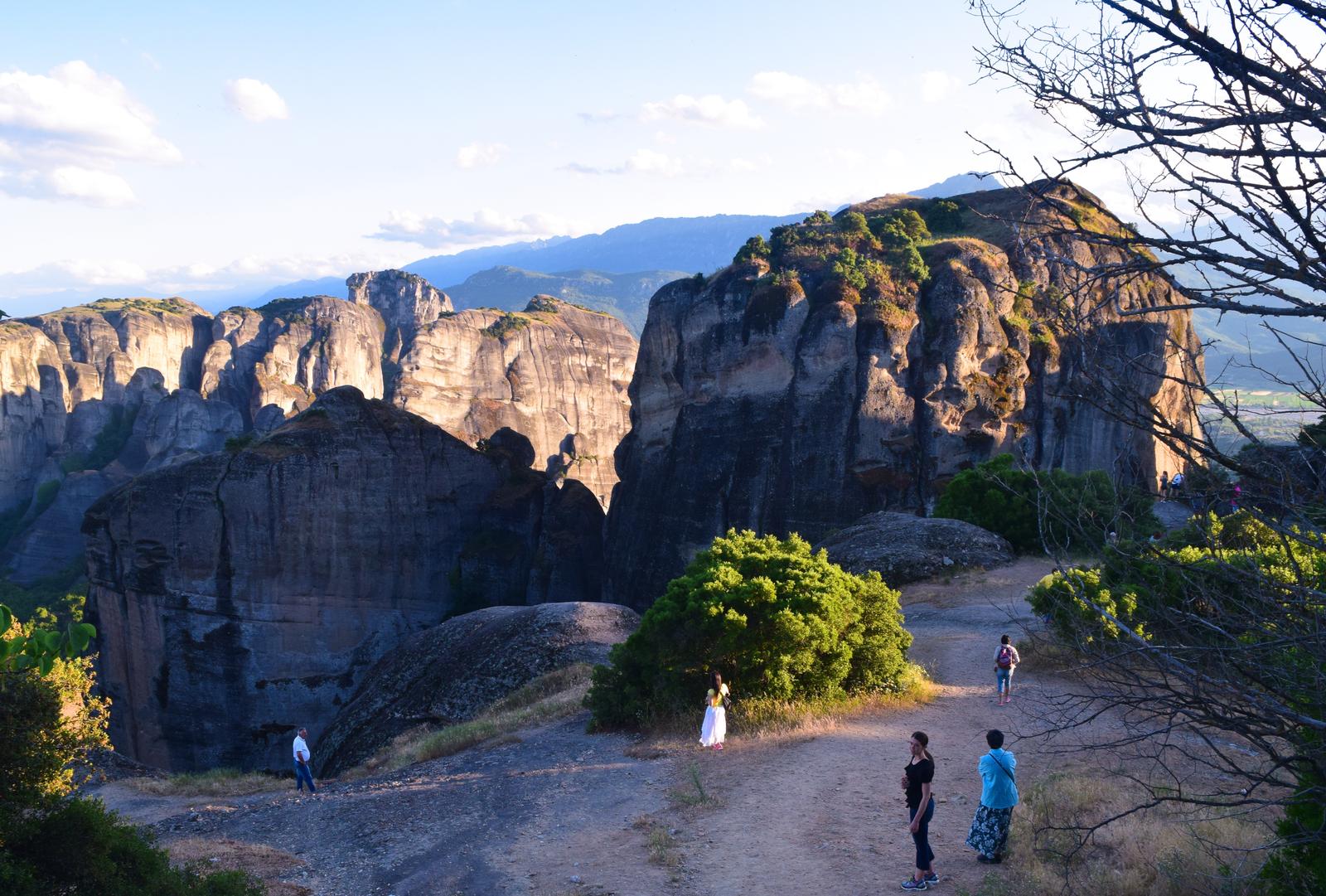 In the middle of the journey, we encountered a few special shapes of mountain. Their silhouettes and the shadow casts were dramatic.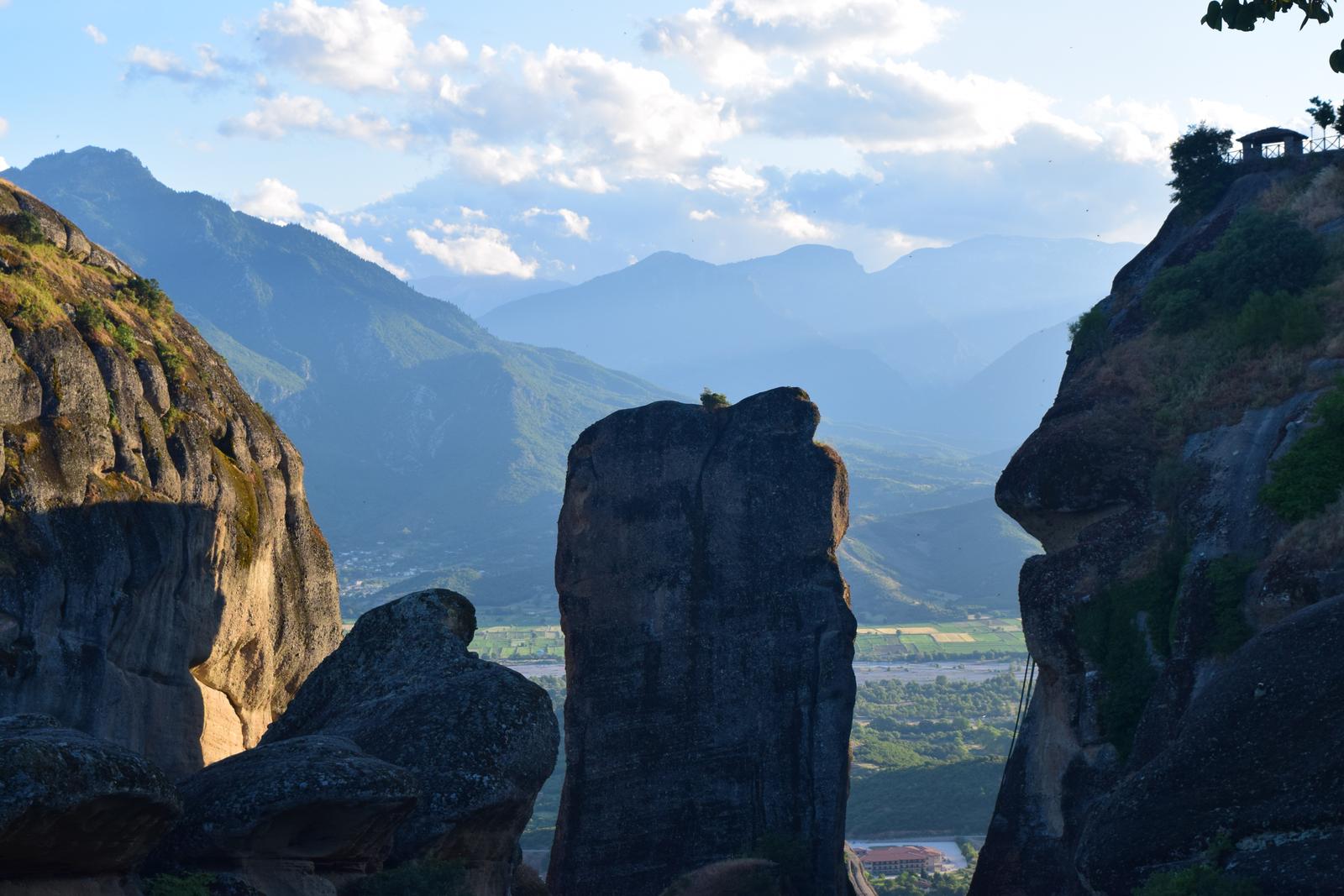 The picture below was the one I had been using for my Tumblr blog a few years before. Placing it big is my token of appreciation to a part of my life.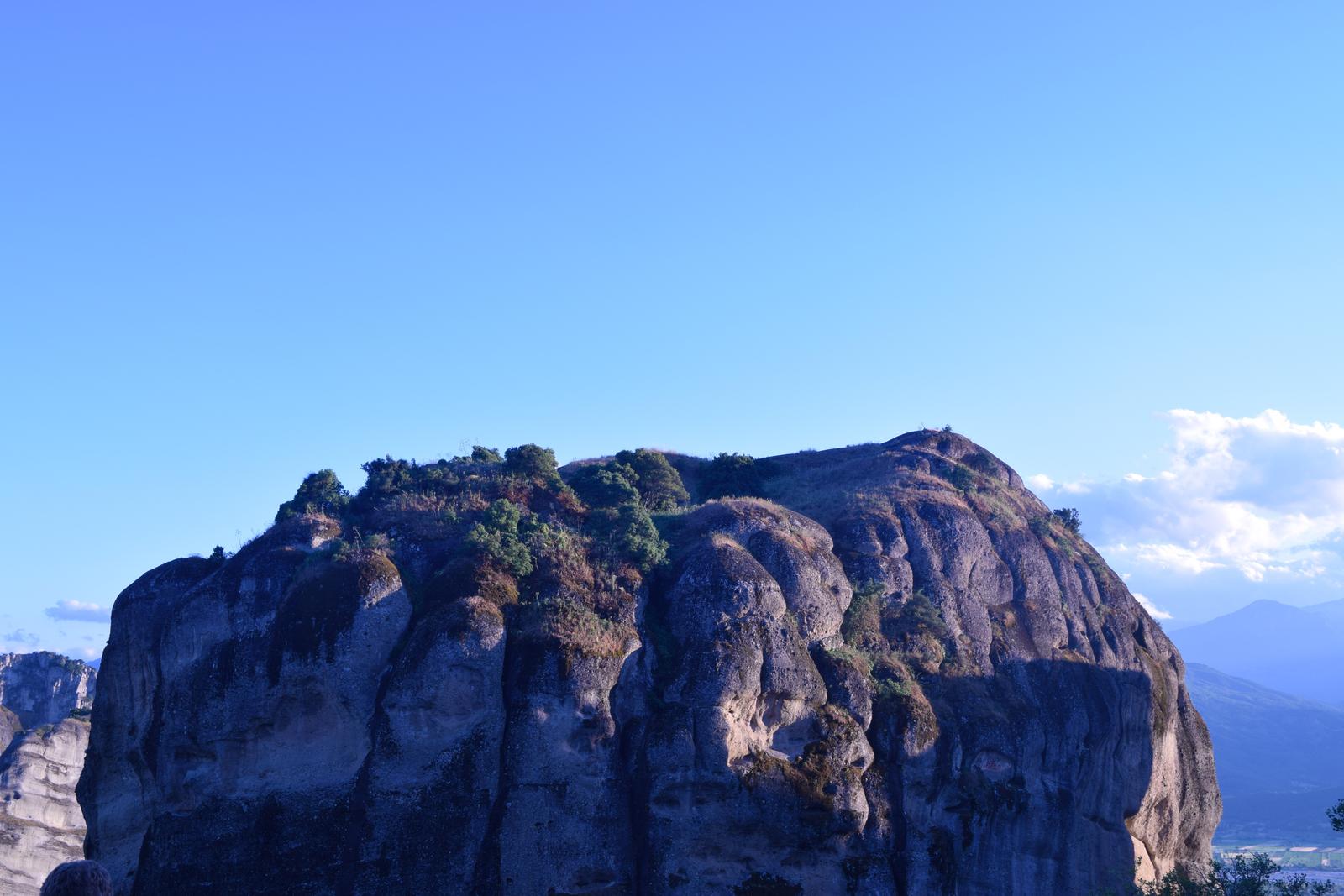 The Violet Sunset
That was the first time ever I figured out the definition of sunset beauty: the joyful mingle of violet and orange, the diffusion of vibrant tones. Greece trip was my beginning of using DSLR, and that had a lasting effect on my later works.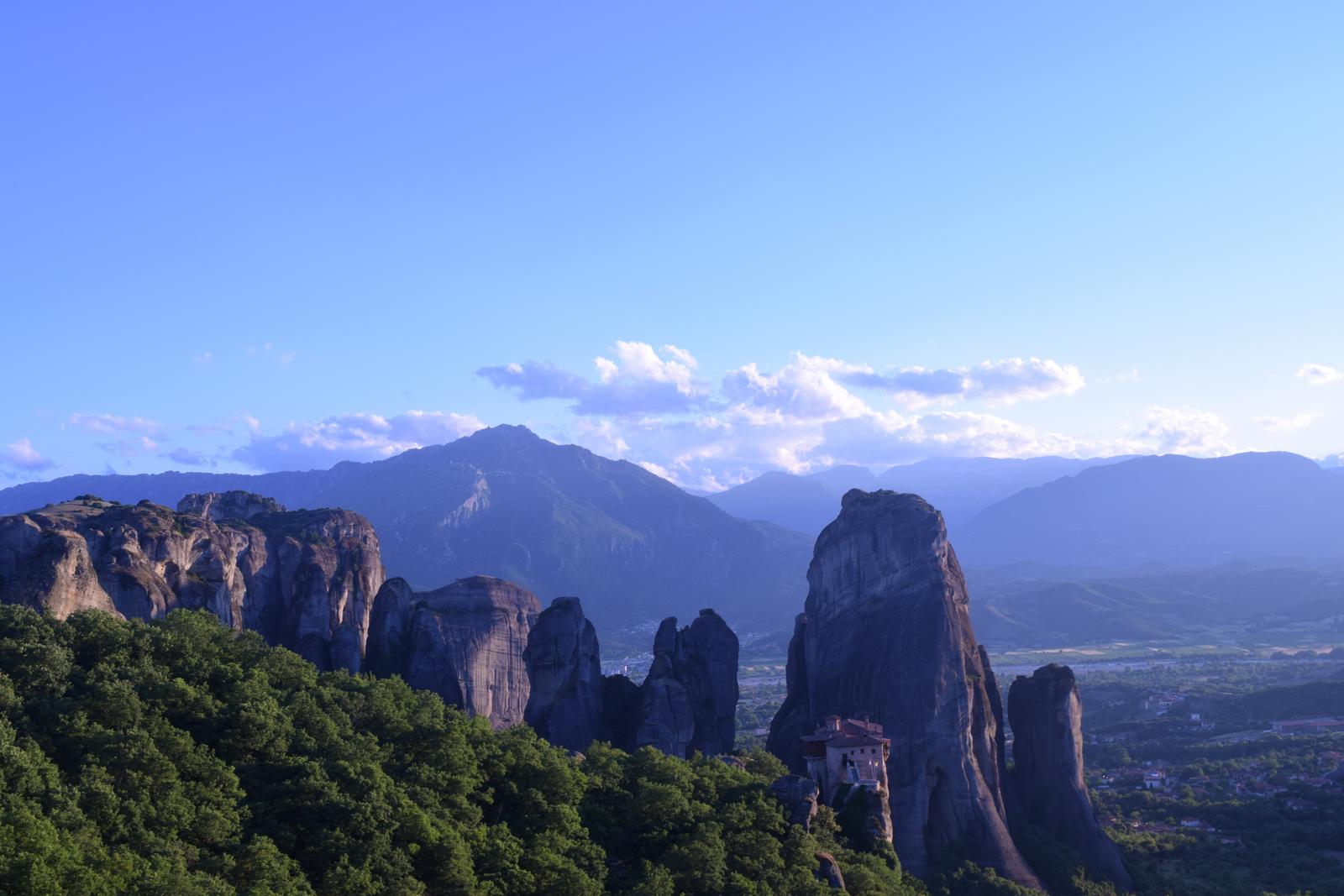 Photography requires anticipation with persistence to endure some extreme conditions so that we are able to achieve our best results. One of my experiences was gazing at the setting sun, I'm not recommending this self-tormenting act anyway, but it means that nothing comes easy and free.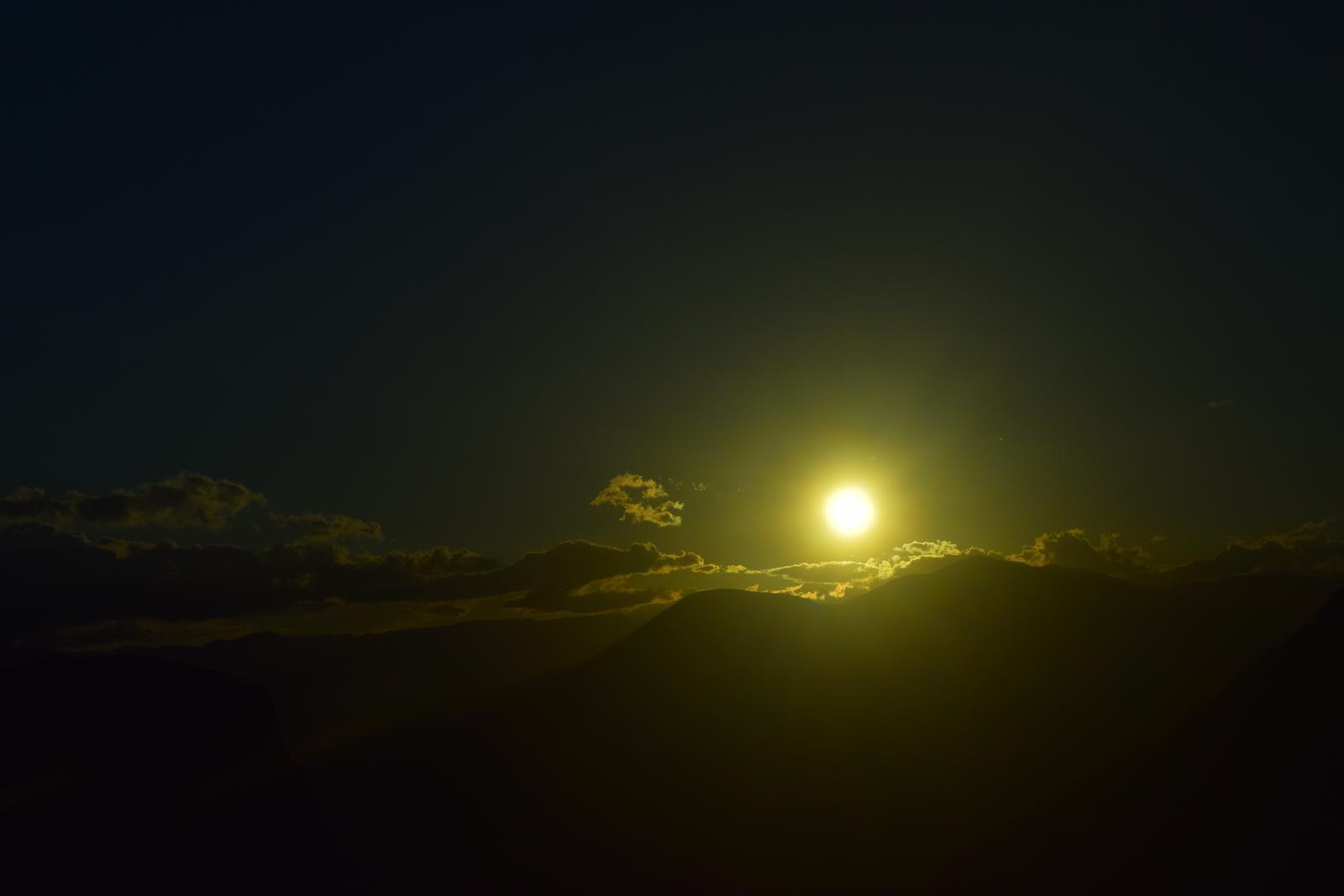 Meteora dusk so far has still been sitting at the top of my experience list, thus if you ask me whether I should go again, certainly I say yes. At that time I was visiting Meteora in the spring, and I guess Meteora autumn is even more breathtaking, thanks to the yellow foliage sprinkling atop the terrain.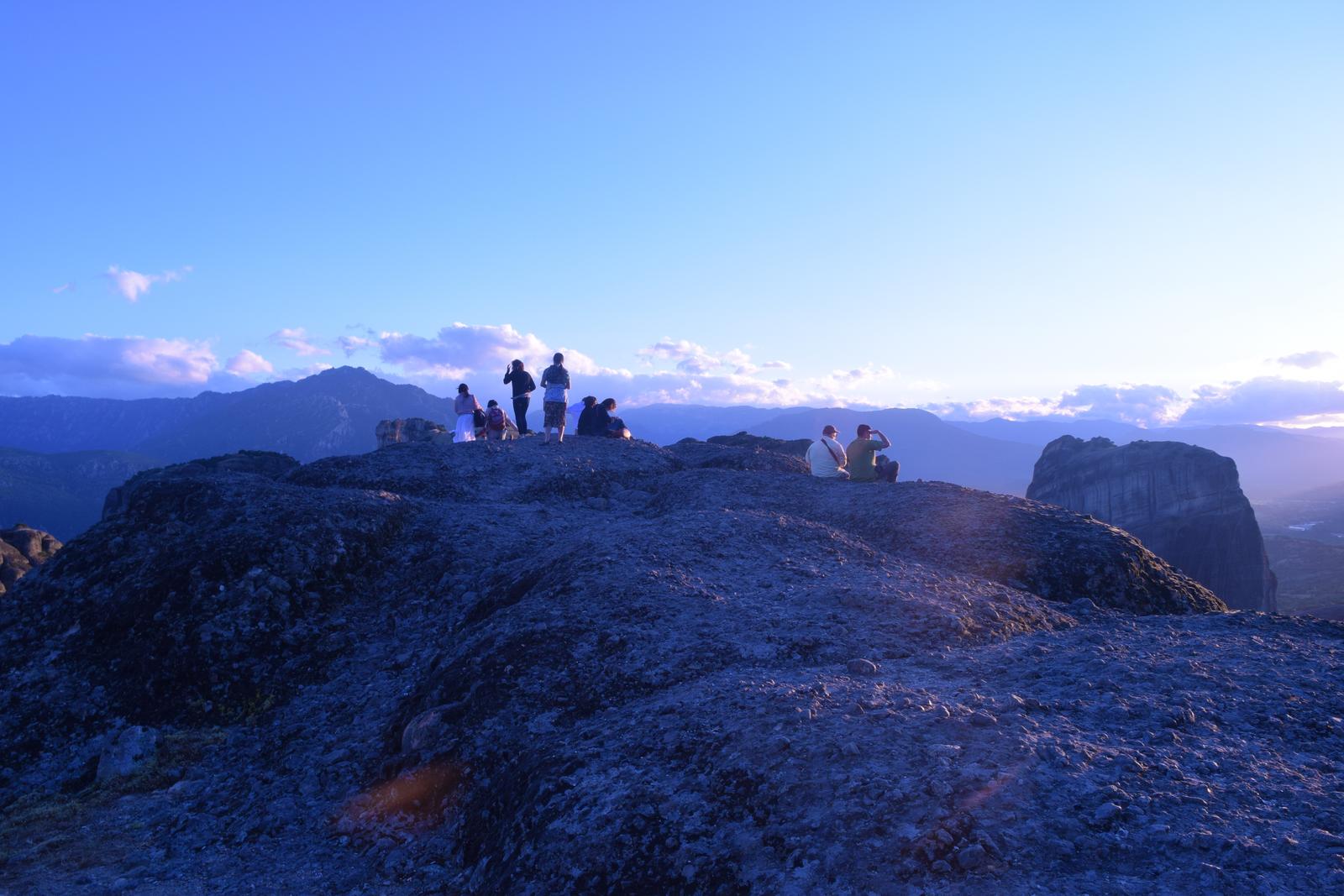 And here came the legendary shot that you might see all over the internet. This panorama encompasses 3 monasteries within the same frame.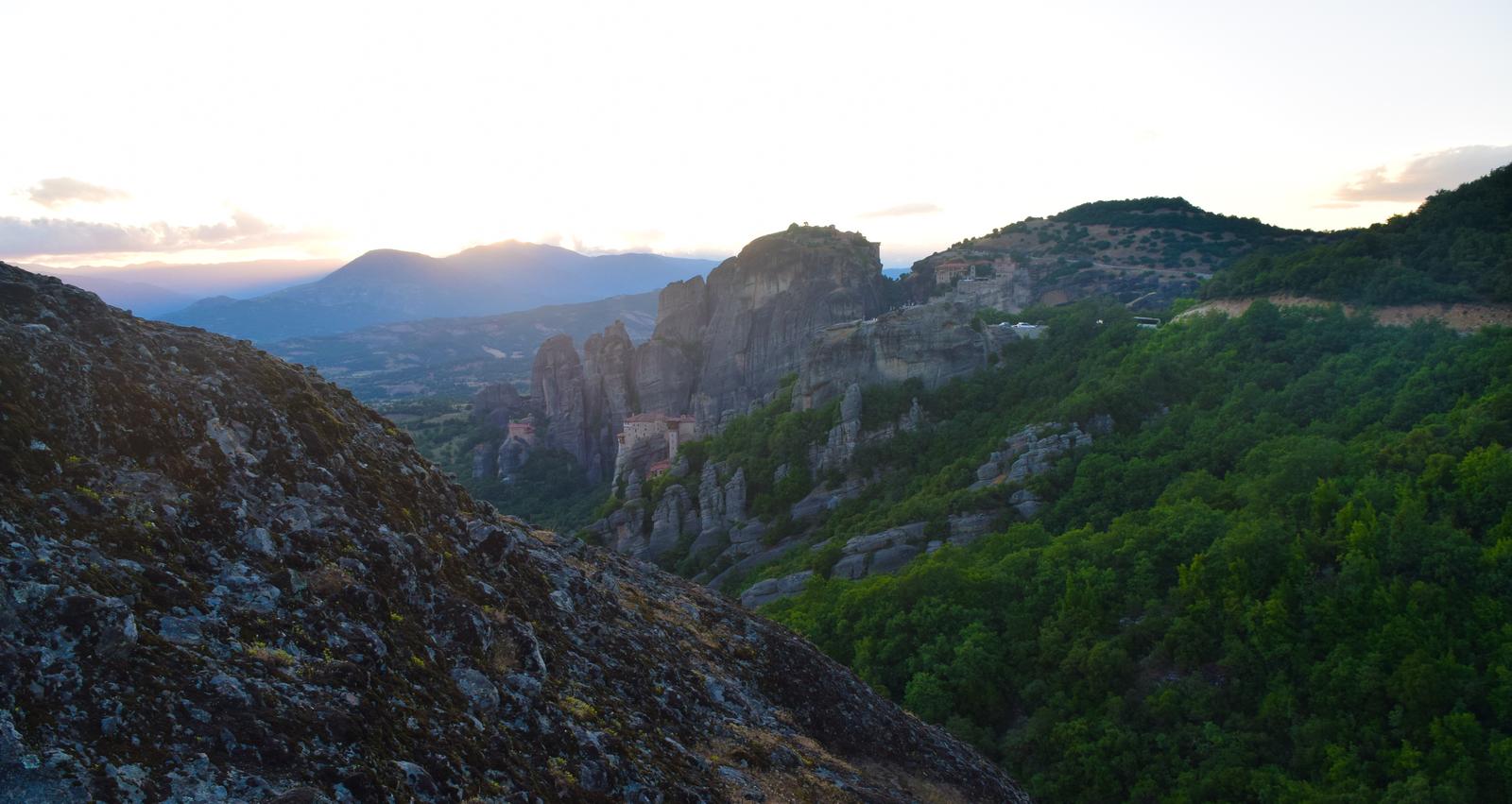 The Next Morning
We had spent more time on discovering Meteora history and culture by visiting Monastery of Rousanou and Monastery of Great Meteoron, then making a detour to the monasteries on the other side - Monastery of the Holy Trinity and Monastery of St. Stephen - where tourists could have a high vantage point over Kalabaka, and finally heading further southeastwards to the prehistoric Theopetra Cave.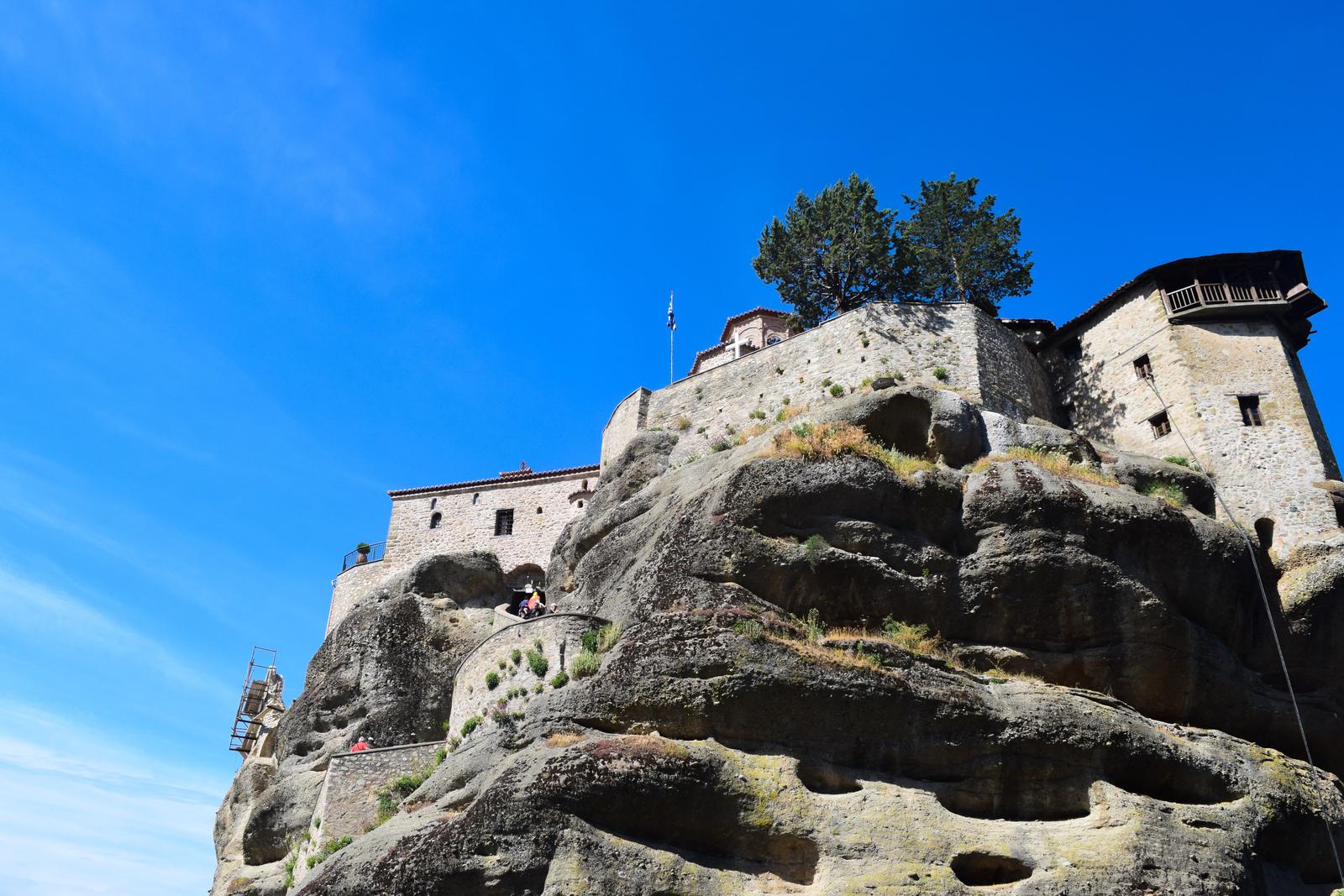 The rock shapes appeared much more sharp and bold in the morning, and we could see all the curvy paths clinging onto the flanks of the mountains.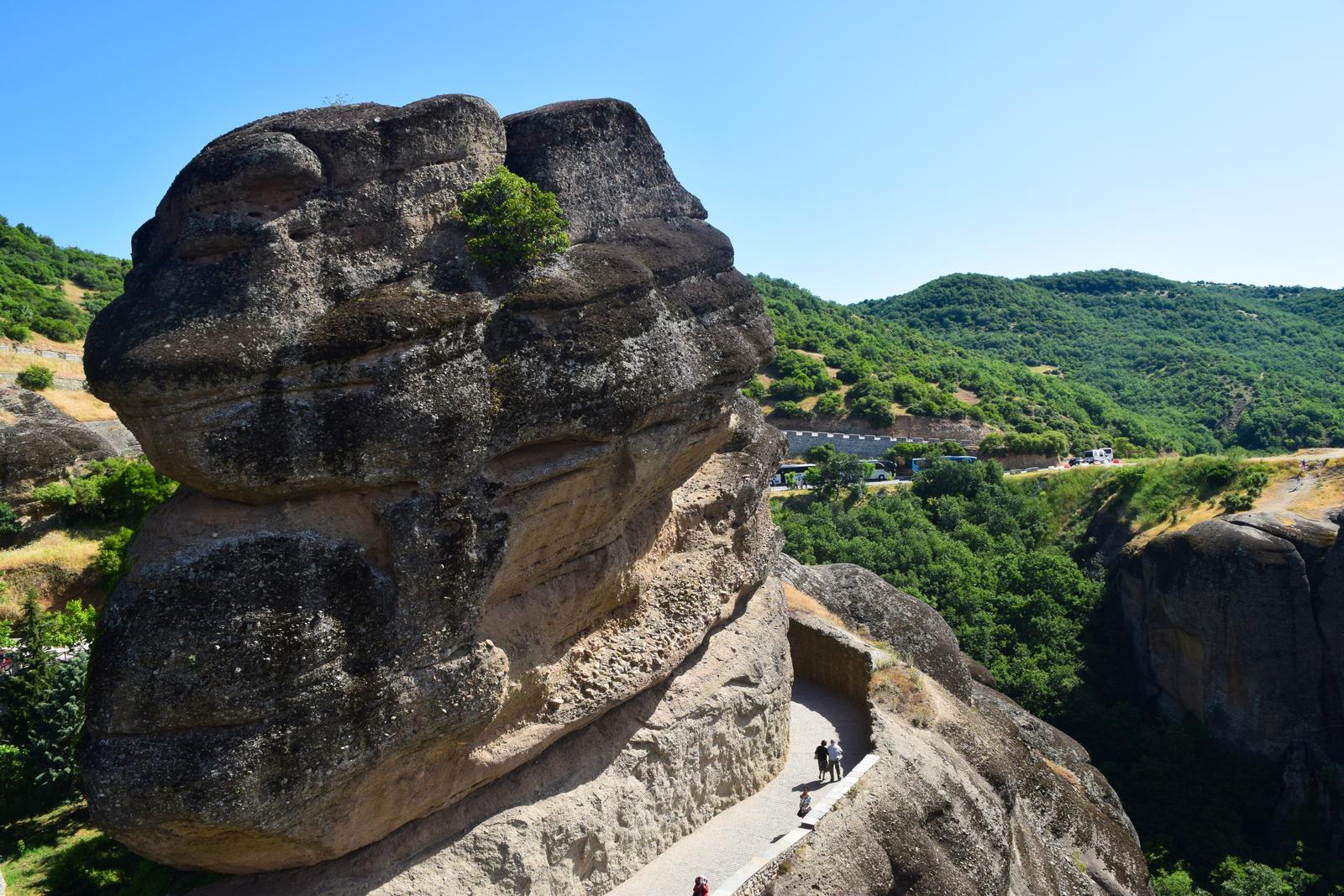 From Monastery of the Holy Trinity and Monastery of St. Stephen, the perspective bears a great distinction from the other four's. Now the entire Kalabaka is in your eyes, appearing as a small town laid on an expansively flat valley.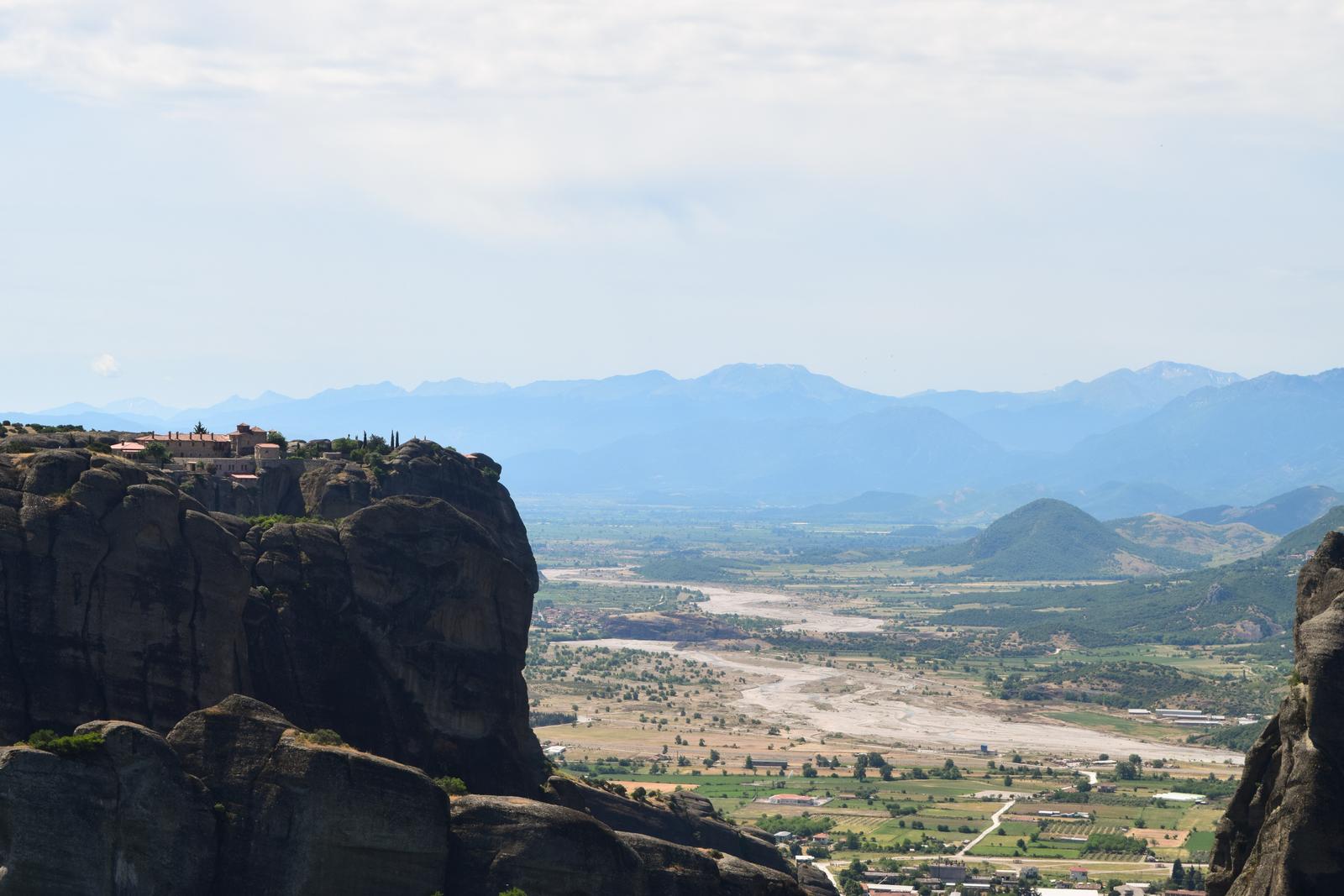 I still regret that at the end, my cold ft. sore throat was attacking me a lot that I felt so tired, making the train journey back to Athens and the following ferry voyage to Santorini my most unforgettably fatiguing trip ever.
So here is the view of Theopetra, from the prehistoric cave above the hill.